If anything is an inexpensive solution to that grumbling in your belly, it's a taco, or tacos. Because who eats just one? From college kids, to suits, anyone and everyone enjoys a good taco. What's not to like? Although Mexican fillings like carnitas and carne asada tend to be the norm, the great American taco can (and does) feature a practically limitless variety of combinations from the types of proteins and their seasonings to the "make and model" of the tortilla. The availability of tacos and Mexican food in general has steadily increased over the past several years, but recently, we've seen a big jump in our offerings.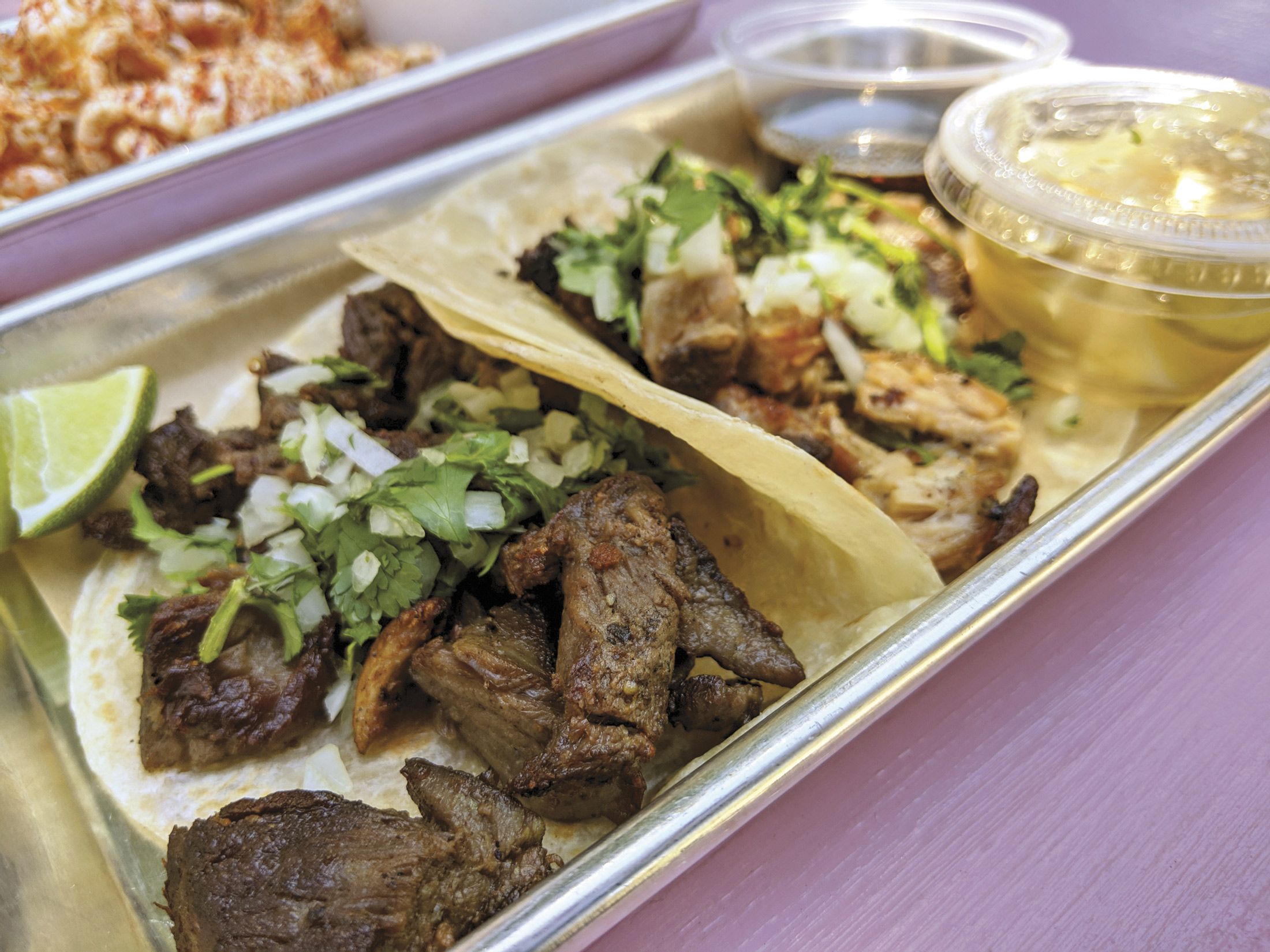 Take, for example, the shack-like Barracuda Tacos that opened up not too long ago on Tchoupitoulas Street. Offering counter service and both indoor and outdoor seating, this hip, little stand launched by Dinner Lab's Brett Jones will woo you with their chicharrones and gooey queso, but the tacos are (as intended) the star of the show. It's hard not to gobble the achiote and tumeric adobo chicken with onion and fresh cilantro on house made flour tortillas. And at $3 a taco, you could have three or four without going over the limit. But why not mix it up? Add a side of pickles or chips and salsa, and you'll still come in under budget … and likely be full for the rest of the day!
Another taco spot that has people humming is a literal hole-in-the-wall in Bywater. Dubbed Rosalita's Backyard Tacos, this quirky, little joint was started by Chef Ian Schnoebelen (formerly of Mariza and before that Iris) and Leslie Casebonne and is located on Rosalie Alley right off Rampart and looks more like the driveway between two houses than an actual road. But if you take a chance and wander back there one weekday, you'll enjoy crispy fried fish or pulled pork tacos worthy of your bravery.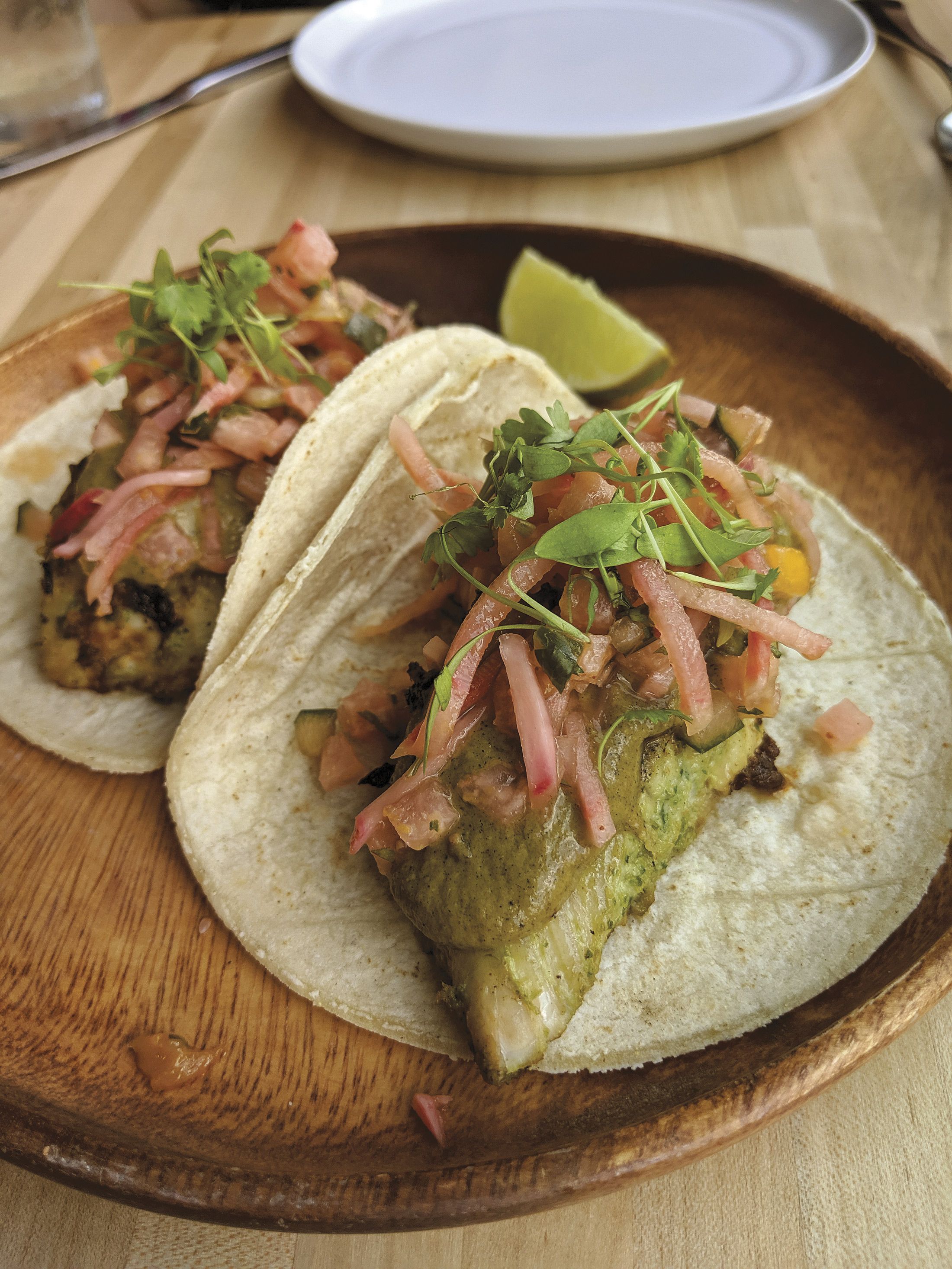 Although certainly more on the expensive side, Otra Vez is a new spot in the South Market District created by Akhtar Nawab, a prominent chef from New York. Offering "innovative Mexican cuisine," the modern, spacious restaurant on Julia Street offers tacos with a decidedly unique twist. Test your taste buds with roasted mahi tacos with radish salsa and pistachio mole, charred steak with crispy chihuahua cheese or roasted oyster mushrooms with cashew crema and aji chile. At $11 for two tacos, it's still affordable, and you can even get a side of Spanish red rice and beans or yuca tater tots with chipotle aioli. Temporarily closed due to COVID-19.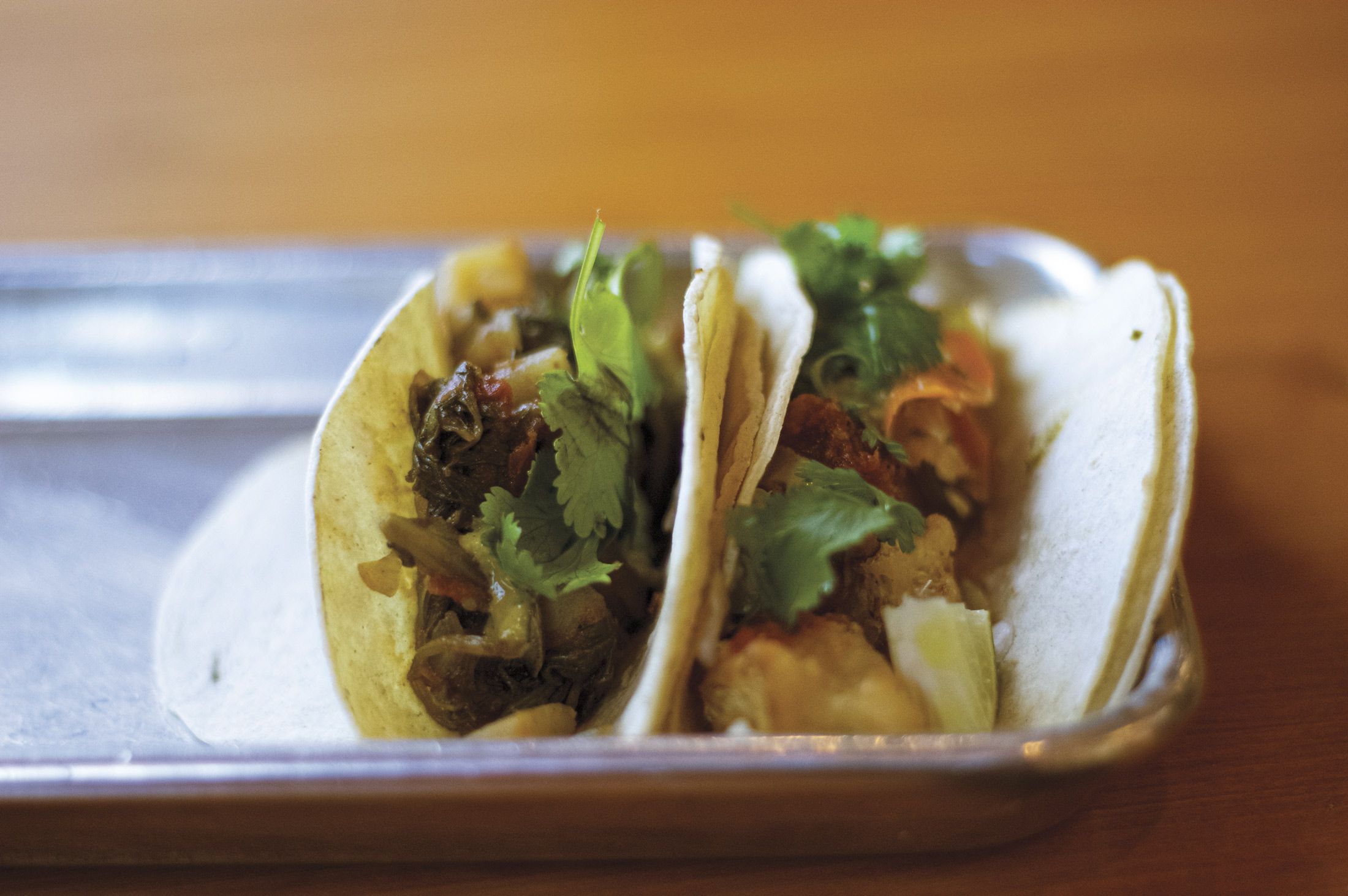 A must for taco lovers since they started rolling, Taceaux Loceaux has been one of the city's most popular food trucks for over a decade. But, after long last, they have finally opened in a more permanent venue-the space that formerly housed the French restaurant Flaming Torch on Octavia Street. They're still serving their signature tacos: Messin' with Texas with smoked brisket, Seoul Man with bulgogi chicken, Carnital Knowledge with pork, but they've also expanded the menu to include new creations and the truck's former specials like Machaca Khan with eggs and brisket, Jane Deaux with braised greens, and the El Dorado with potato and poblano peppers. Grab a couple of Off The Hooks (fried fish tacos) with a side of avocado fries, and it'll only set you back $11.50.
Finally, a tiny, crispy taco joint dubbed Catty Shack Tex-Mex opened on Gentilly Boulevard. Owned and operated by Catherine Smith, the restaurant touts the use of the old-school crunchy corn tortillas, as opposed to the typically seen soft taco. A simple, handwritten menu offers their $5 tacos (only $12.25 if you order three of the same kind) like the Big Daddy with house smoked brisket, avocado verde, and cotija cheese; the Catty Fish with wild caught fried catfish and chipotle mayo; or the Crispy Lentilly with seasoned lentils and pintos, guacamole and pico de gallo. By the way, their prices have the tax-included, so grab some chips and salsa on the side while you're at it.