Tasty Dishes at This Year's Jazz Fest
Jazz Fest is back and people from all around the world will be descending on New Orleans just to experience it. From internationally known acts to showcasing New Orleans' culture, there's a lot to see. There's also going to be a ton of food to try, so it can be overwhelming deciding what exactly to pick. Here are 10 dishes that you absolutely can't miss at this year's Jazz Fest.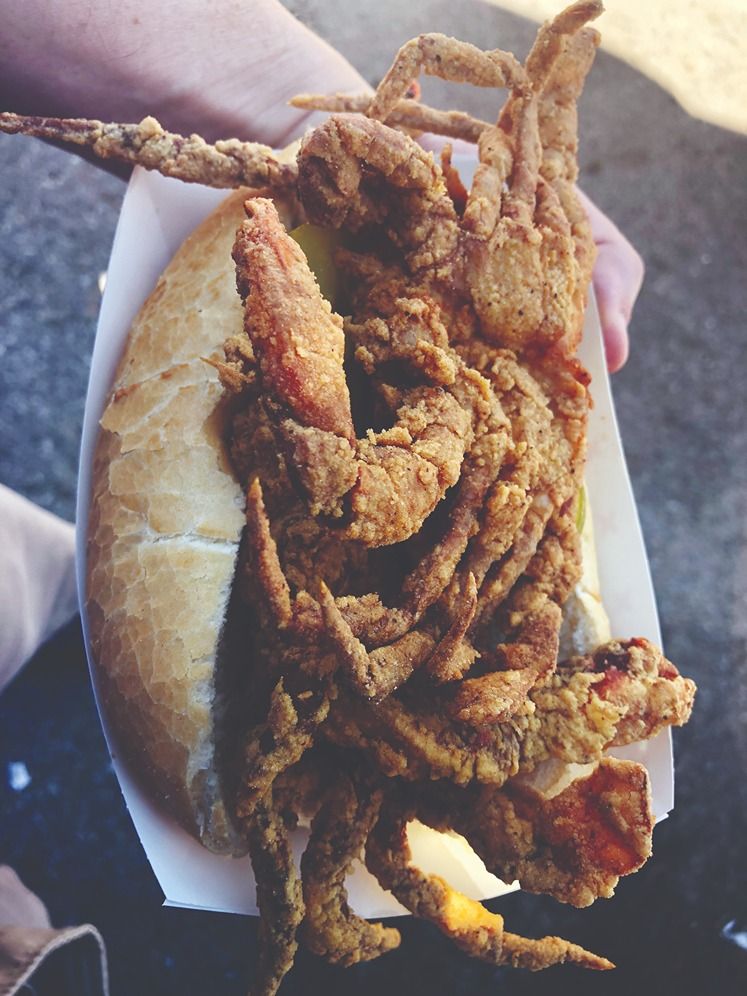 1. Fried Soft-Shell Crab Po-Boy
The Galley Seafood
Food Area 2
When at Jazz Fest, you have to get one of the festival's most famous dishes. The fried soft-shell crab po-boy, as well as the catfish filet po-boy, was created by The Galley and it has been serving the sandwiches at the fest since 1977.
The Galley was so successful with those sandwiches that it eventually allowed the business to open a permanent location in Metairie. The fried soft-shell crab po-boy is a festival stable and should not be passed on.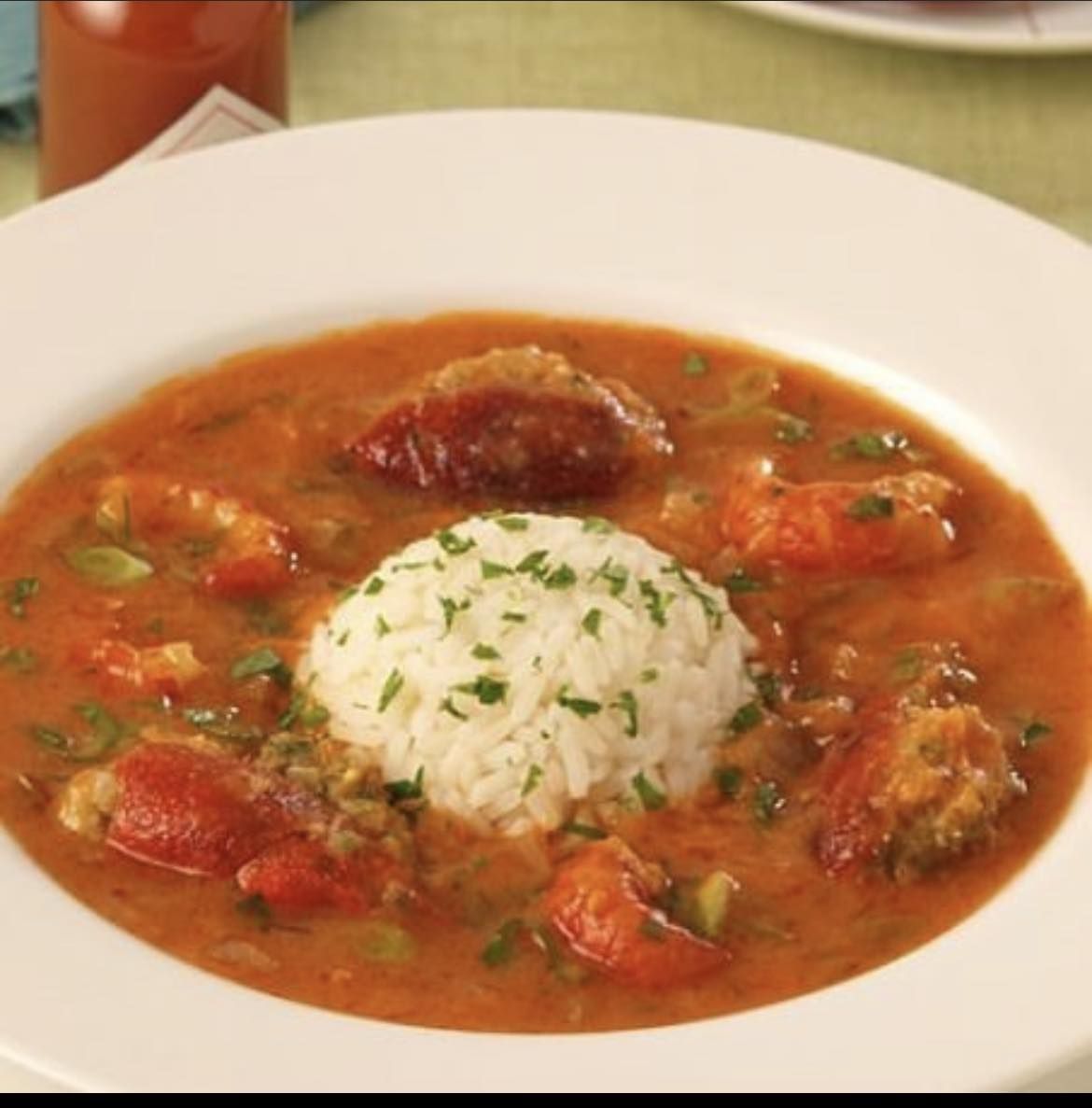 2. Crawfish Bisque
Li'l Dizzy's Café
Heritage Square
Runned by the Baquet family, Li'l Dizzy's Café is delicious Treme-neighborhood joint on Esplanade Avenue. The restaurant is best known for its Creole lunch items like gumbo, fried shrimp, and po-boys.
Make sure to stop by Heritage Square and grab Li'l Dizzy's crawfish bisque. Other selections on offer will be gumbo and two different Louisiana trout dishes.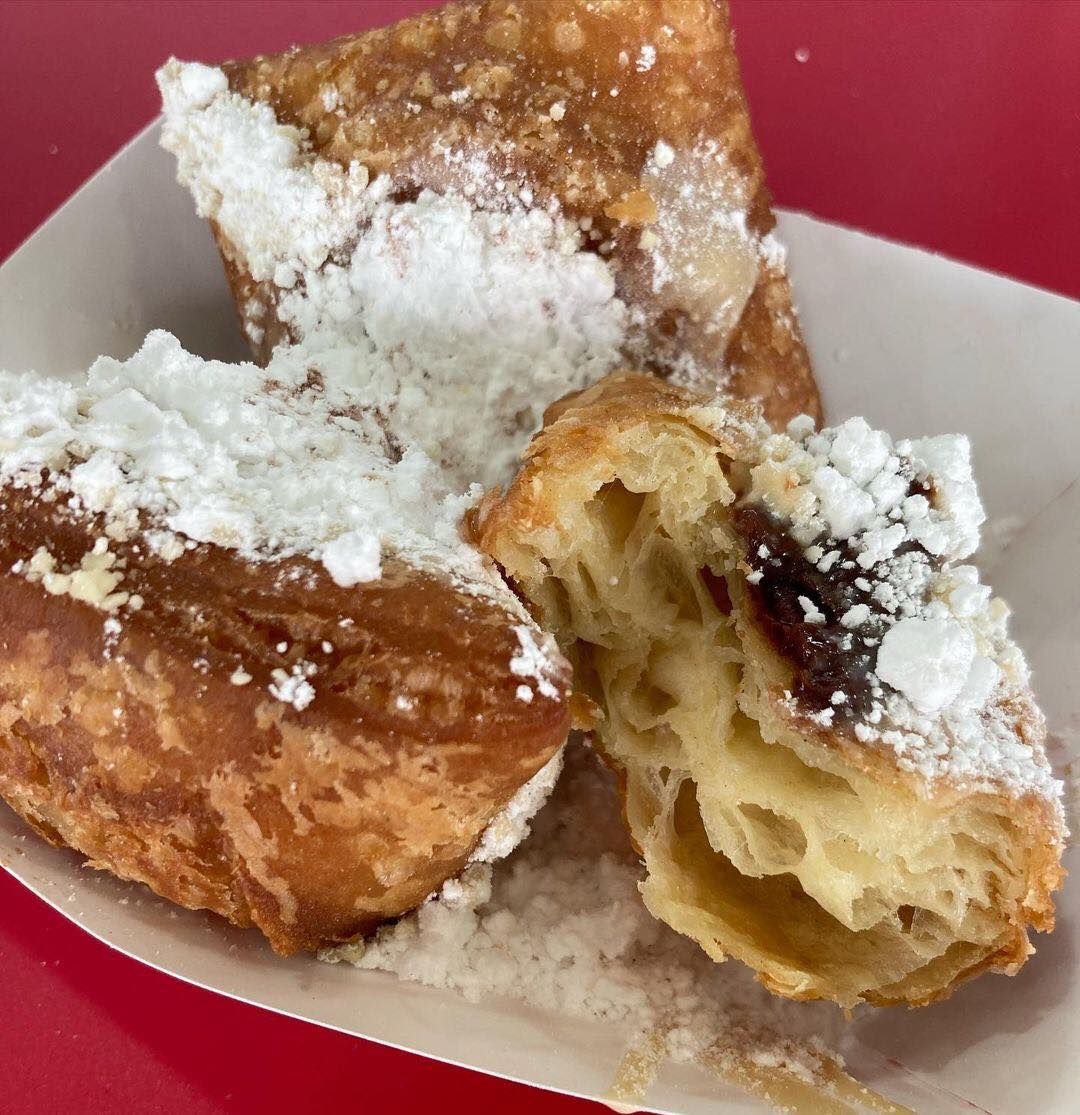 3. Chocolate Beignets
Loretta's Authentic Pralines
Food Area 2
Two sweets that New Orleanians always go crazy for are pralines and beignets. Luckily, Loretta's Authentic Pralines, which is a staple in the French Market, will be serving both at this year's Jazz Fest.
The chocolate beignets are great, sweet Jazz Fest treats. In addition to that, Loretta's will also be serving praline beignets, lump crab beignets, and many different flavors of pralines.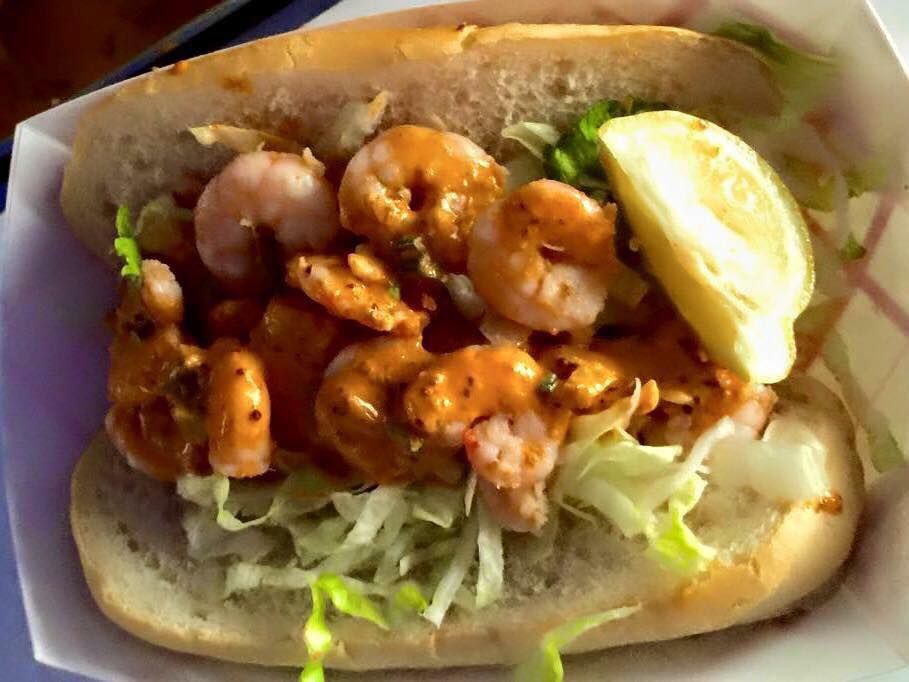 4. Shrimp Remoulade Po-Boy
TJ Gourmet
Food Area 2
The many local food vendors at Jazz Fest really help to showcase the unique and varied cuisines the Big Easy has to offer. One great local vendor that will be present at this year's fest is TJ Gourmet.
The vendor will be offering the interesting shrimp remoulade po-boy, as well as a Cajun chicken and tasso plate with Creole rice. TJ Gourmet definitely offers a unique and enjoyable taste of New Orleans.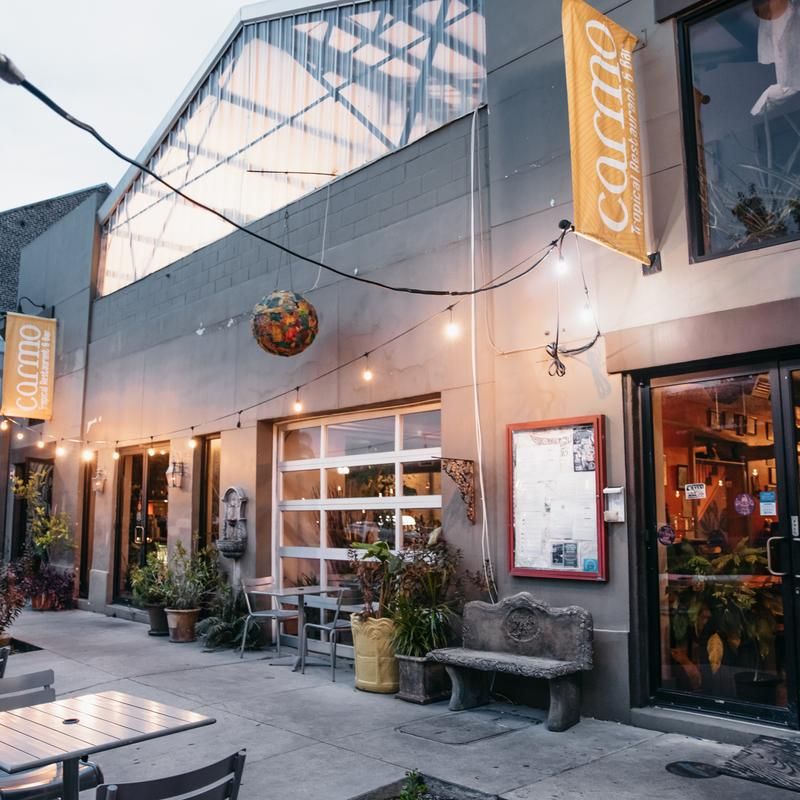 5. Grilled Fresh Shrimp Taco
Carmo
Food Area 2
Carmo is tropical bar in the Warehouse District that is best-known for its many vegetarian and vegan dishes. The restaurant's menu takes influences from the Caribbean, South America, Southeast Asia, and West Africa.
Reflecting its Latin influences, Carmo will be serving mouthwatering grilled shrimp tacos. Fish tacos, veggie tacos, and rojos refritos will also be offered.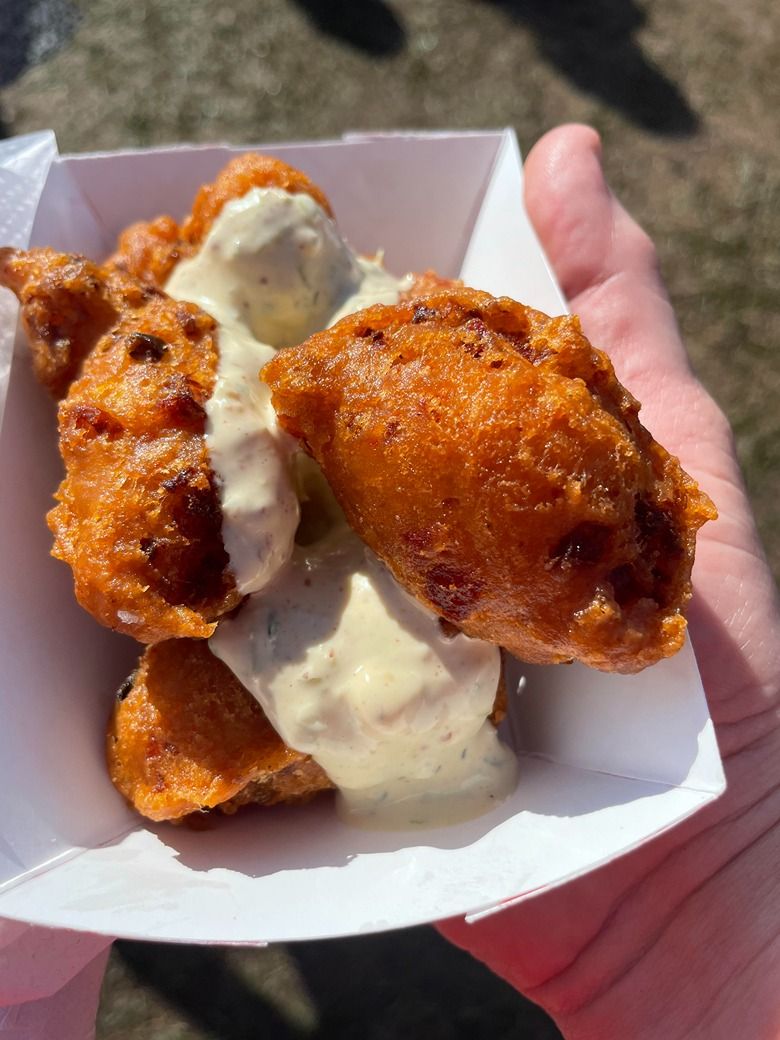 6. Crawfish Beignets
Patton's Caterers
Food Area 1
Patton's, which is based out of the historic Salmen-Fritchie House in Slidell, is one of the finest caterers in Louisiana. When you see Patton's, you know you're in for a treat.
The establishment's crawfish beignets are out of this world. Patton's will also be serving oyster patties and crawfish "sacks" at Jazz Fest.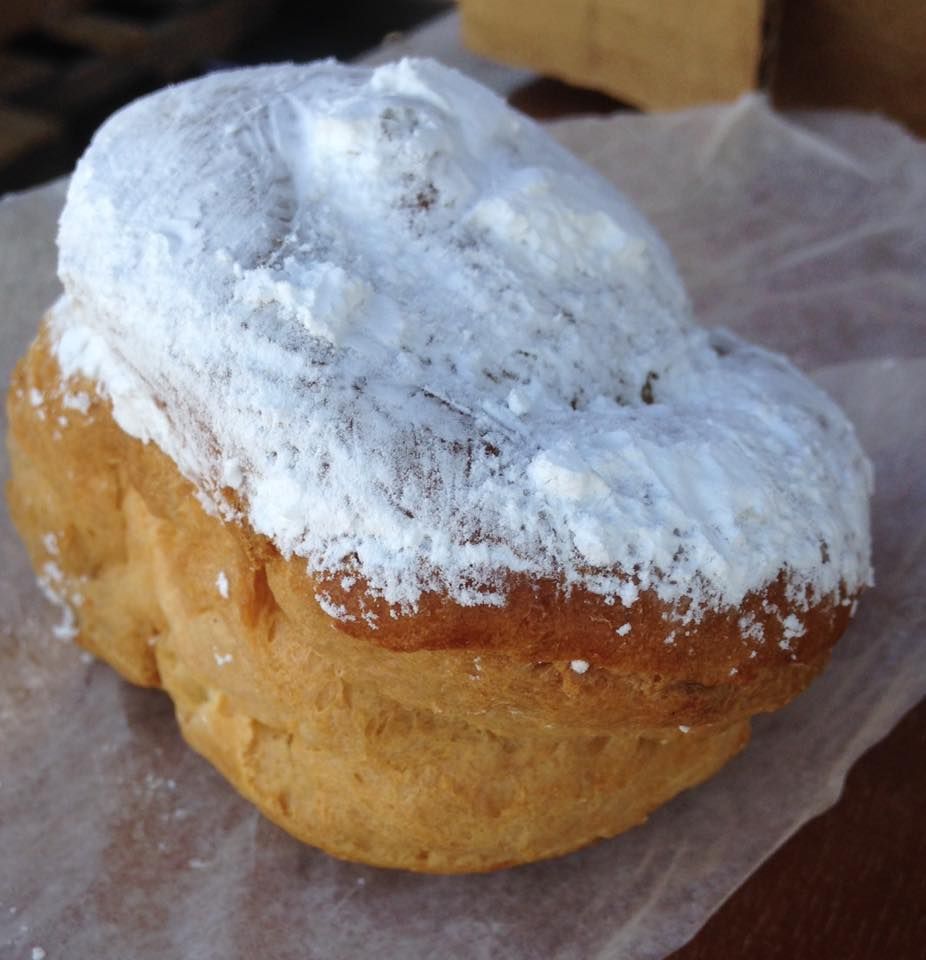 7. Cream Puff
Angelo's Bakery
Around The Grounds
Located in Metairie, Angelo's Bakery is known best for its traditional Italian and New Orleans sweets. Sweet treats like cannolis and petit fours can be found there.
If you see Angelo's Bakery when walking around the Fairgrounds, make sure to grab the cream puff. Other sweets will include a coconut macaroon, a chocolate éclair, and a pecan brownie.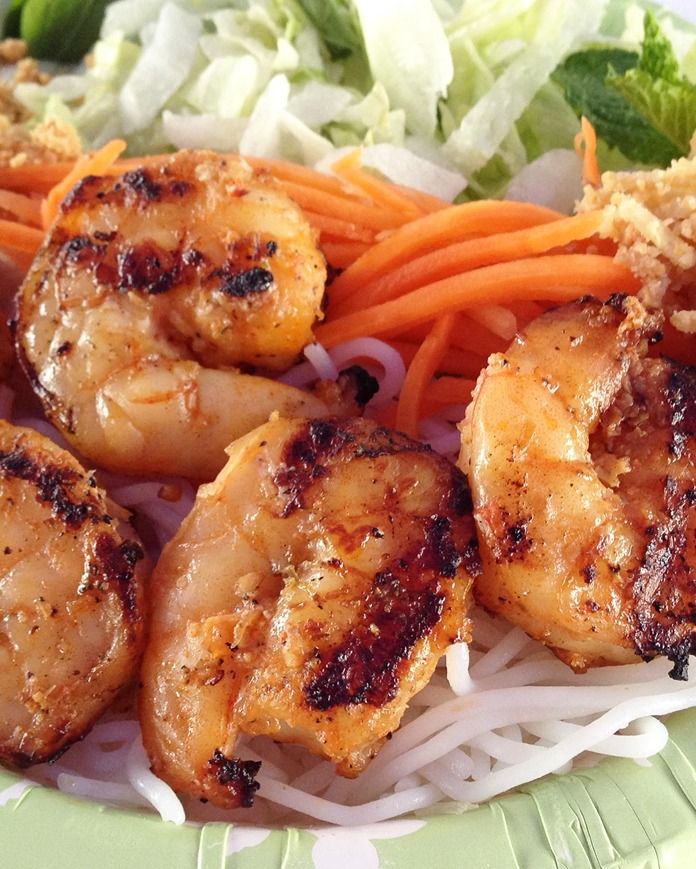 8. Beef or Shrimp Bún
Ba Mien
Heritage Square
New Orleans has a ton of great Vietnamese restaurants thanks to the large Vietnamese American community that calls the city home. Ba Mien, located in New Orleans East, is one of many that offers delicious and authentic Vietnamese classics.
One tasty dish that Ba Mien will be serving at Jazz Fest is a bún, which is a vermicelli noodle salad with either beef or shrimp. Spring rolls, egg rolls, and a meatball banh mi will also be offered.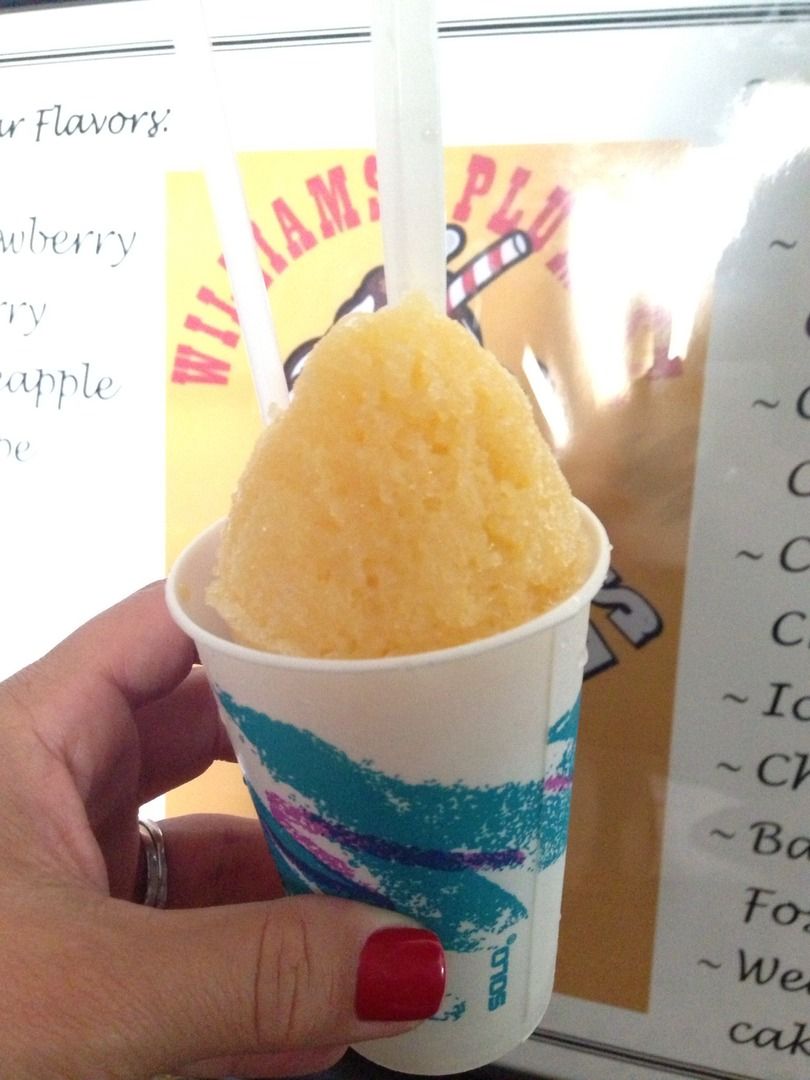 9. Sno-Ball
Plum Street Snoballs
Around The Grounds
The best way to beat the heat while in the Crescent City is to get a refreshing New Orleans sno-ball. Said treat is a cup of shaved ice with flavored-syrup poured on top of it.
Stay cool and make sure to grab a sno-ball from Plum Street Snoballs while enjoying Jazz Fest. Sugar free sno-balls will also be offered.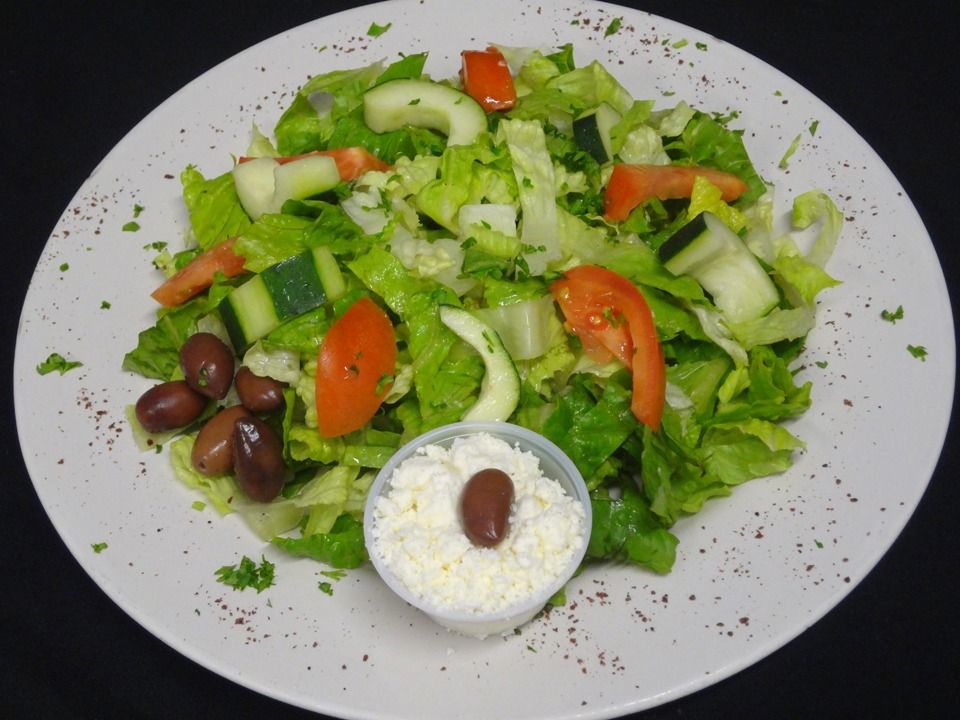 10. Greek Garden Salad
Mona's Café
Food Area 2
Mona's Café, located in Mid-City, is a casual café and deli that serves tasty Lebanese faire. Mona's also houses a grocery store that offers Middle Eastern goods and in-house baked pita bread.
Mona's Greek Garden Salad is a tasty and low-calorie dish that is a great option for Jazz Fest. Gyro and falafel sandwiches, as well as hummus with pita, will also be on offer.
Plenty of Food and Fun at Jazz Fest
New Orleans is world-famous for many things from its history with jazz, its beautiful and historic neighborhoods, and its one-of-a-kind cuisine. Jazz Fest is one of many festivals that attracts people from around the world to come to city for either the very first time or back again. Jazz Fest helps put a spotlight on New Orleans' local food offerings and encourages people to try establishments that locals always flock to. Have fun at Jazz Fest and hopefully you'll enjoy everything it has to offer.