Great Tasting Tacos in GNO
Most folks know how delectable tacos are, but the kind of tacos Americans are used to are quite different to the ones typically eaten in Mexico.
While still tasty, tacos that are usually found in Mexican restaurants across the United States are versions that have been adapted to better accommodate American palates. According to a 2017 article by Food & Wine magazine, tacos with hard shells or flour tortillas and topped with lettuce, tomatoes, and cheese are more influenced by Tex-Mex cuisine. What is an authentic Mexican taco, then? Traditionally, and simply, it involves a soft corn tortilla, meat topped with diced onions and cilantro, and a lime wedge on the side for seasoning.
So does that mean locals and visitors to New Orleans can't experience authentic Mexican tacos? Certainly not. If you know exactly what you're looking for, there are lots of restaurants in Greater New Orleans that have corn tacos garnished with onions and cilantro on their menus. Here are some personal favorite restaurants in the area that offer great traditional tacos to try.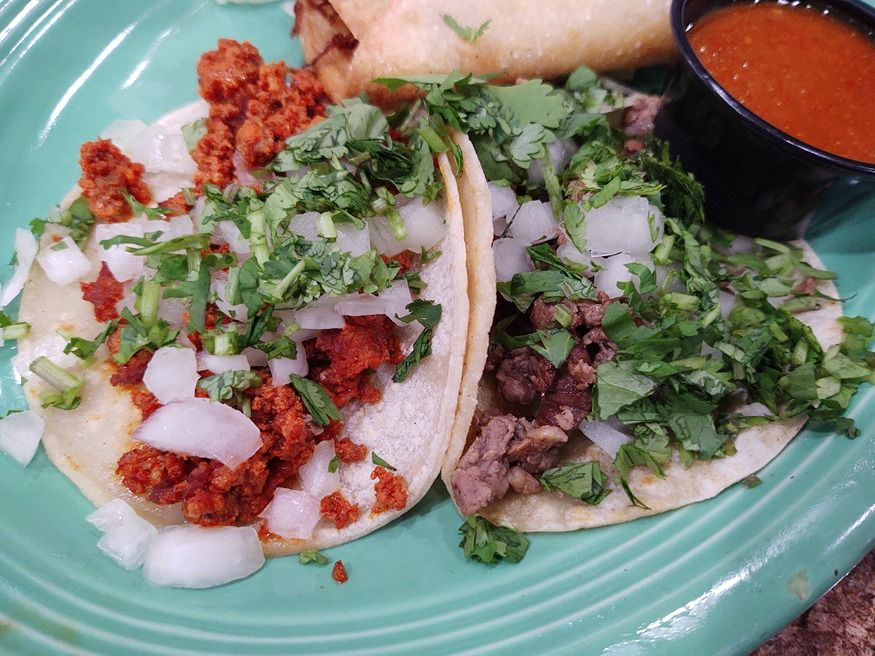 Carreta's Grill
Multiple Locations, carretasgrill.com
Since first opening in 1999, Carreta's Grill has been popular enough to spread out and serve its premiere Mexican cuisine across four locations in southern Louisiana. You can find their authentic tacos under the taqueria section of their menu.
Labeled "traditional," this option gives you a single taco with your choice of a wide array of meat including carne asada (grilled steak), al pastor (marinated pork), carnitas (pulled pork), grilled or shredded chicken, and more. Make sure to order more than one with different meats to get a full flavor profile.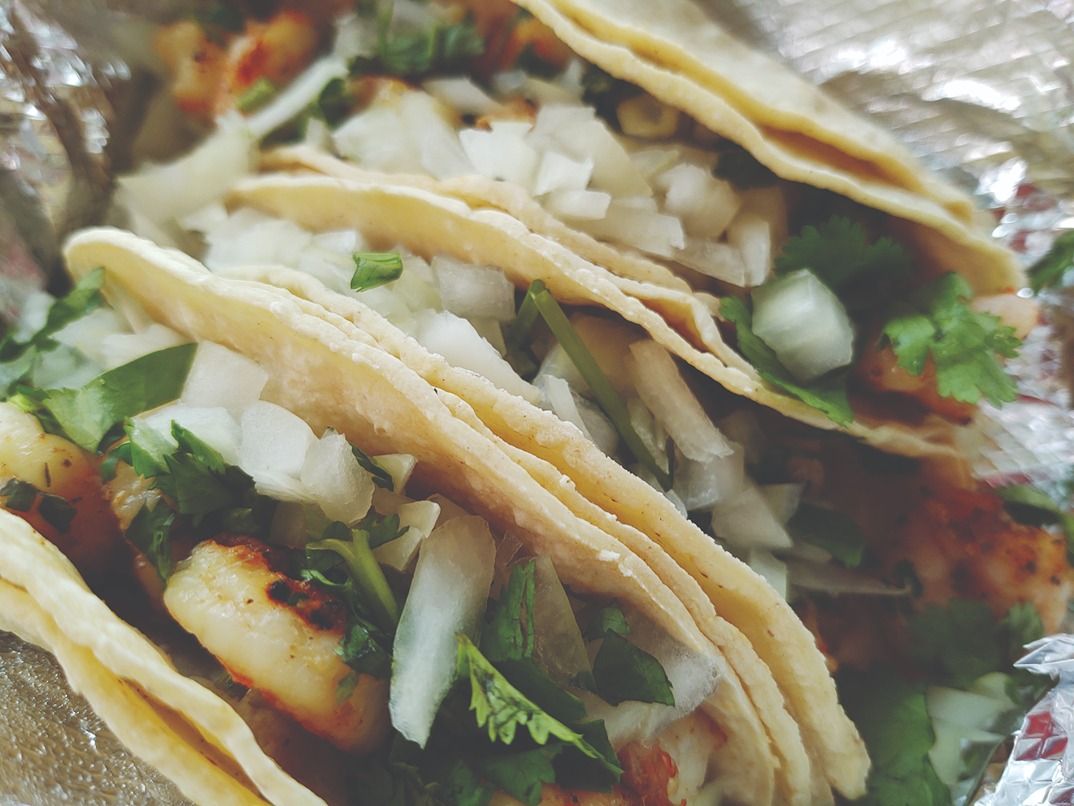 Casa Garcia
8814 Veterans Memorial Blvd., Metairie, 504-464-0354, casagarcianola.com
A particular favorite for residents of Metairie, Casa Garcia has a large menu that contains many different specialties such as fajitas, chimichangas, and a very delicious shrimp cocktail. For authentic tacos, be on the lookout for their "grilled fish" and "grilled shrimp tacos."
Both options give you three corn tortillas filled with either seafood, topped with onions and cilantro, and served with your choice of two sides such as rice, beans, Mexican corn, or grilled vegetables, as well as a soup or salad. Make sure to pair the tacos with one of Casa Garcia's award-winning margaritas.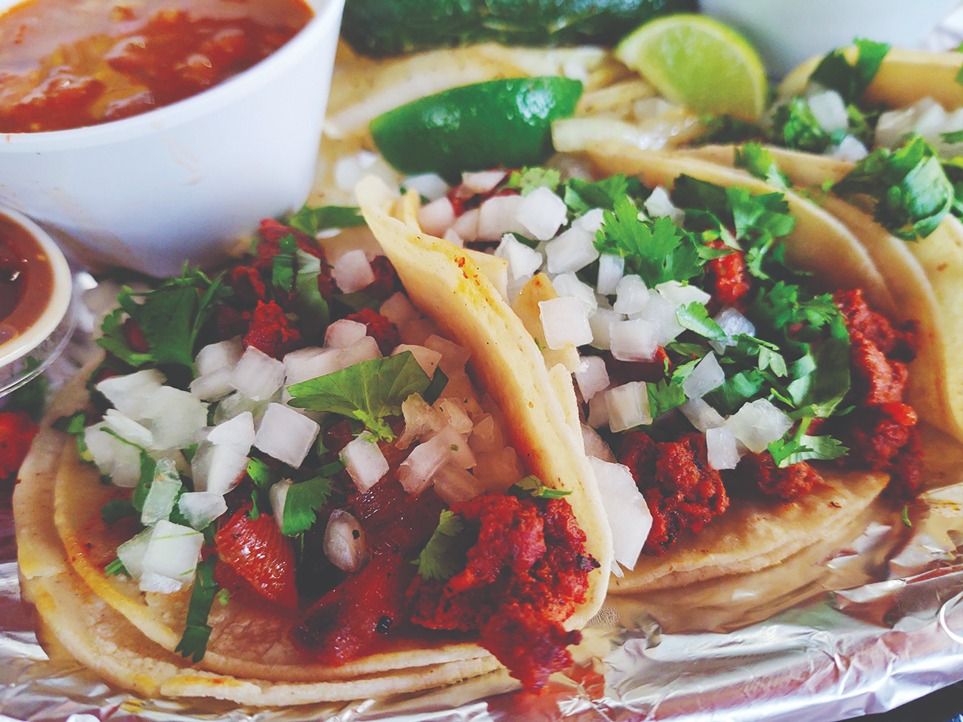 El Patron Mexican Grill & Cantina
516 Gretna Blvd., Gretna, 504-301-3161, facebook.com/ElPatronNOLA
El Patron is one of the more popular Mexican restaurants on the Westbank and regularly draws in huge lunch and dinner crowds seven days a week. The restaurant's authentic tacos are labeled "Tacos Tijuana," and they'll definitely give you a bang for your buck.
This dish comes with four authentic Mexican tacos with your choice of meat, as well as sides of charro beans, grilled onions, chile toreado (blistered pepper), guacamole, limes, and spicy salsa. Mix and match between the different beef, chicken, or pork fillings, or be adventurous and order one with lengua (beef tongue).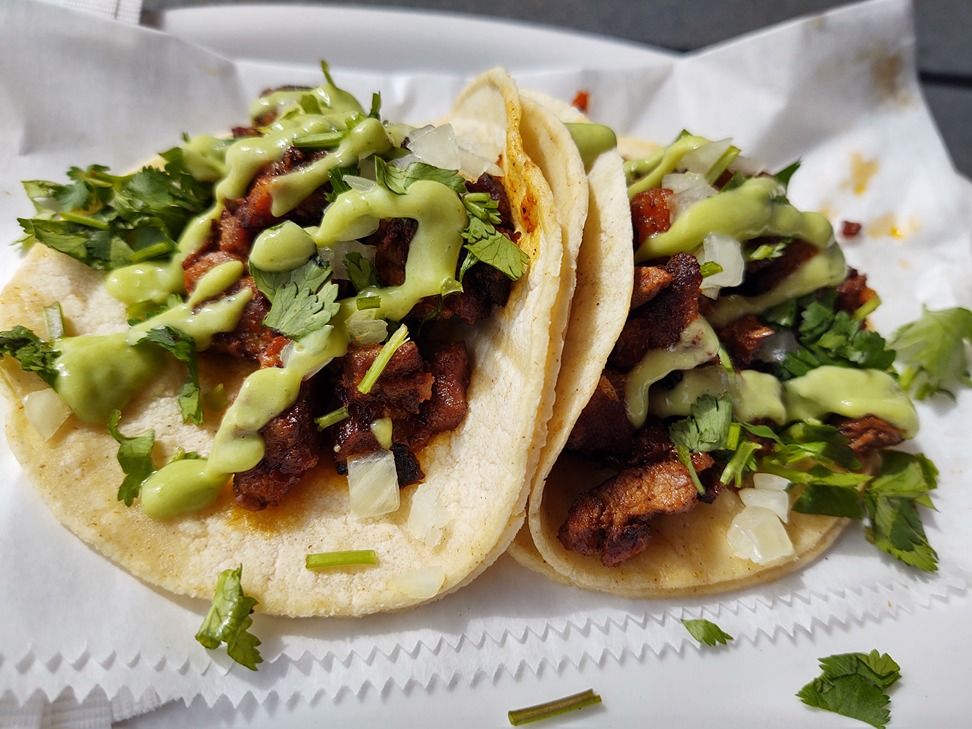 Felipe's Mexican Taqueria
Multiple Locations, felipestaqueria.com
With three locations across New Orleans, Felipe's Mexican Taqueria is very good at providing Big Easy residents made-from-scratch Mexican classics like flautas and enchiladas. The restaurant is set up like a cafeteria-style build-your-own order establishment, so if you want to save time customizing your tacos, order the "Mexico City tacos."
These come with two or three corn tortillas filled with al pastor and topped with cilantro, onion, and Felipe's guacamolillo sauce. Make sure to wash your tacos down with either Felipe's delicious frozen margarita or the house-made red sangria.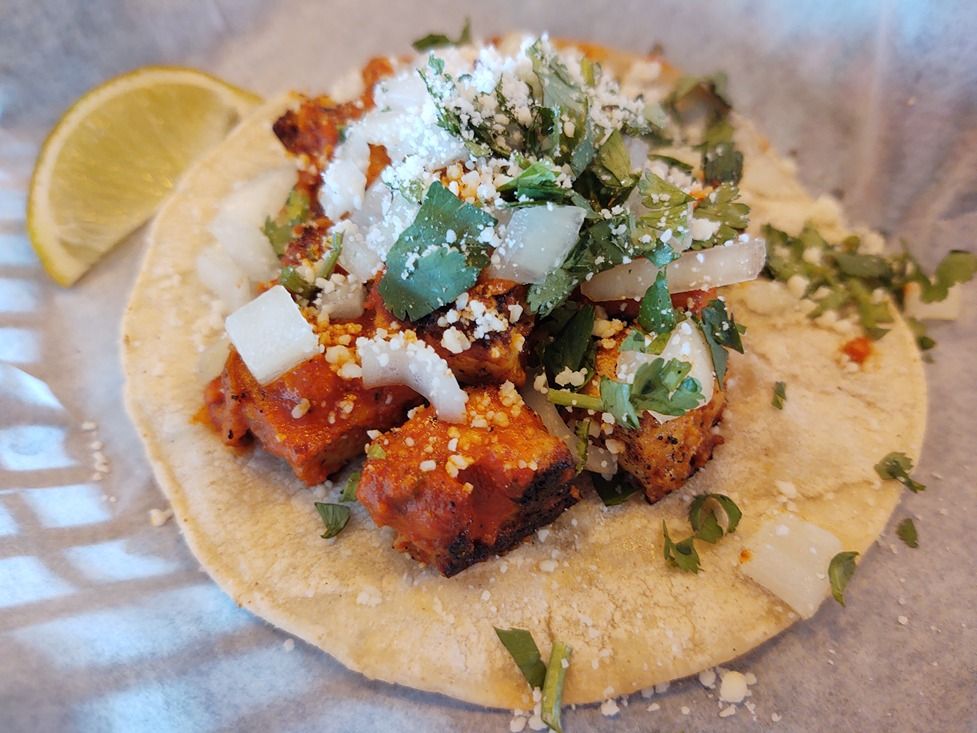 Juan's Flying Burrito
Multiple Locations, juansflyingburrito.com
Juan's Flying Burrito, with four locations around the Crescent City, is a funky establishment that serves Creole-influenced Mexican cuisine with real New Orleans flair. While the restaurant is known best for its massive and unique burritos, Juan's tacos should not be slept on.
Make sure to order a few "street tacos," served on white corn tortillas and topped with cotija cheese in addition to diced onions and cilantro. Choose a standard protein such as adobo chicken or pulled pork or consider a more unique filling like jerk chicken or adobo roasted tofu.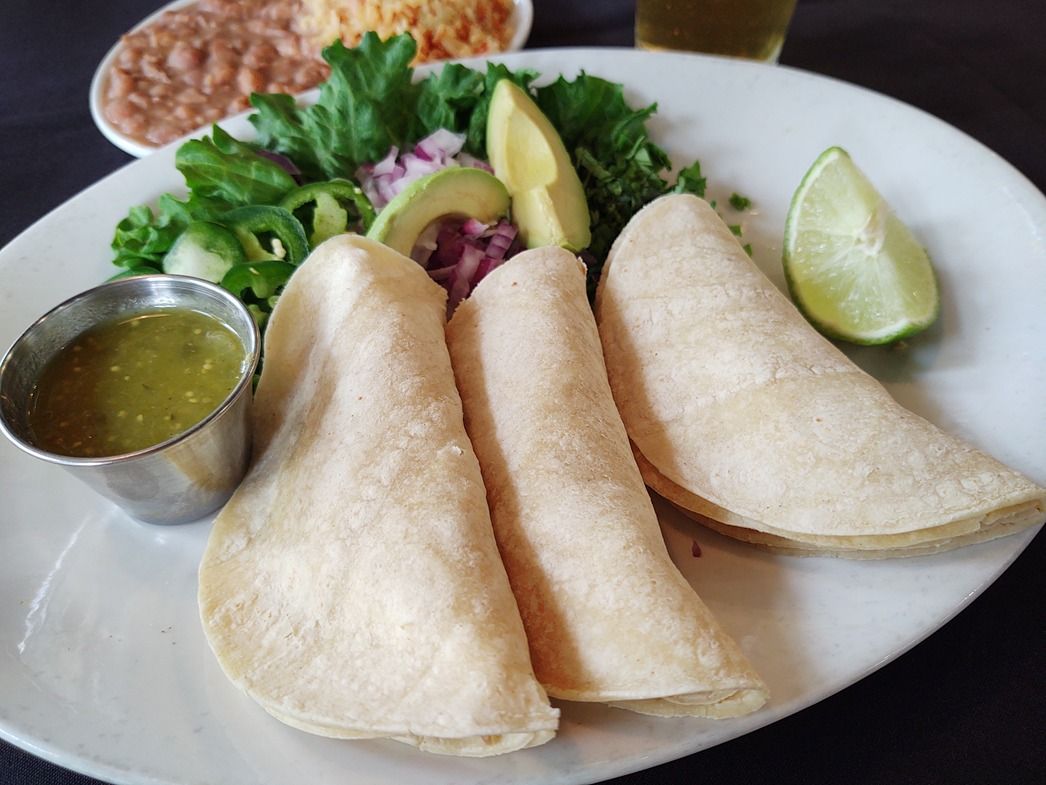 Superior Grill
3636 St. Charles Ave., 504-899-4200, neworleans.superiorgrill.com
Located right off of the St. Charles Avenue streetcar line, Superior Grill has some of the finest Mexican food in all of Uptown. First starting in Shreveport before opening its NOLA location in 1997, this highly-rated restaurant puts a lot of emphasis into using fresh ingredients while making all of its food from scratch.
In addition to onions and cilantro, as well as a side of rice and beans, Superior Grill's "street tacos" come with jalapenos, avocado, and salsa verde that can be added for extra flavors. You can also get slightly different fillings for these tacos such as chicken tinga (marinated shredded chicken), brisket, and duck.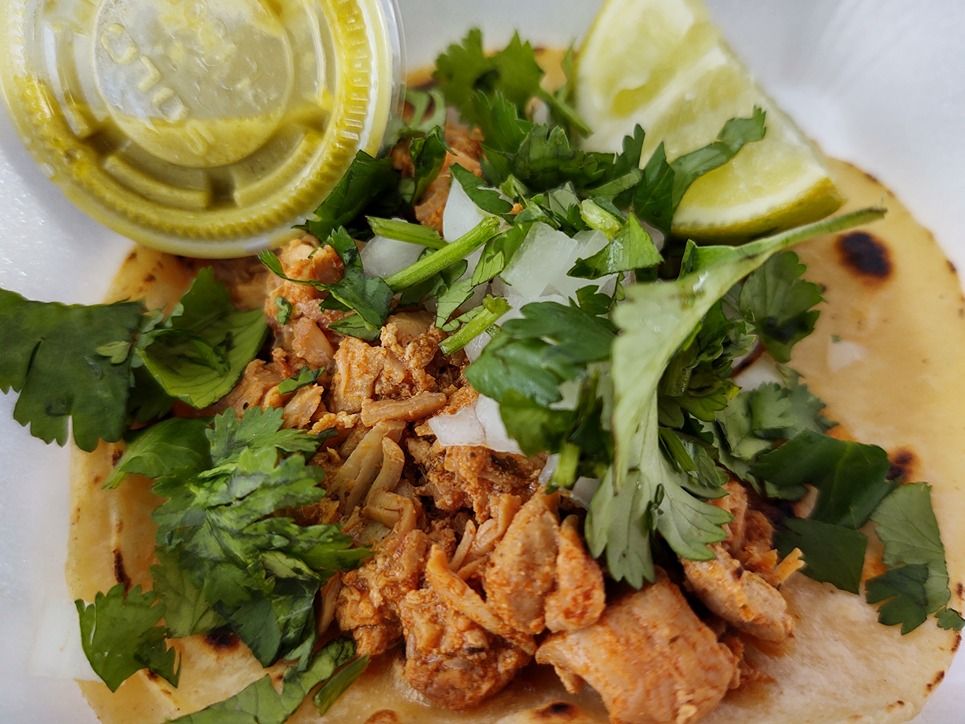 Taqueria Sanchez
46 Westbank Expy., Gretna, 504-361-3050, ordertaqueriasanchezelsabrosito1.com
A lot of authentic-style tacos are labeled as "street tacos" on restaurant menus, and that name certainly applies to the tacos served at Taqueria Sanchez in Gretna. Located right off of the Westbank Expressway, this very tiny shop really is the embodiment of a traditional taco stand.
The tacos served there, with all kinds of different meat to choose from, are all truly authentic, really inexpensive, and very delicious. Be prepared to eat in your car if you visit around lunch or dinner time because what little outdoor seating Taqueria Sanchez has usually gets filled up quickly.
-----------------------------------------------------------------------------------------------------------------------------------------------------------------------
More of NOLA's
Authentic Mexican
Tacos
The Eastbank and Westbank have a surprising number of restaurants that have at least one authentic-style Mexican taco on their menus. Check out more of these GNO restaurants and the wonderful tacos they serve.
Barracuda
Broccoli Taco
Cuñada
Mix & Match Tacos
El Paso Mexican Grill
Taco Mexicanos (Street Tacos)
Galaxie Tacos
Fried Fish and Veggie Tacos
Los Compadres Mexican Grill
Mexican Street Tacos
Los Panchos
Every Taco
Los Jefes Grill
Al Pastor Tacos
Mr. Tequila Bar & Grill
Street Tacos
Paco's Tacos
Traditional Tacos
Panchita's Mexican Criolla Cuisine
Tacos Suave
Tacos & Beer
Street Taco
Tacos Del Cartel
Pastor, Carnitas, Carne Asada, and Brisket Tacos
Taqueria Corona
Blackened Fish, Blackened Shrimp, Fish, Rib-eye Carne Asada, and Pulled Pork Tacos
Taqueria Guerrero
Antojitos Tacos