Whether you're a Jefferson Parish resident or you don't mind crossing the parish line into Metairie, you probably already know that there's a whole world of culinary delights to explore throughout Metairie. The great restaurants in this city are due in part to people that started moving here so many years ago as the city of New Orleans expanded. While they brought agriculture, nightlife, and even gambling with them, they also brought long-standing food traditions. You can find food from pretty much every corner of the Earth represented in a small area, and they often have lower prices than the neighboring parish.
Take a look at the list below to see the best restaurants that you can eat at today just outside New Orleans. If there's nothing that looks appetizing to you, then you may not have taste buds.
The Top Restaurants to Dine At in Metairie
1.

Boulevard American Bistro
4241 Veterans Memorial Blvd. (504) 889-2301, boulevardbistro.com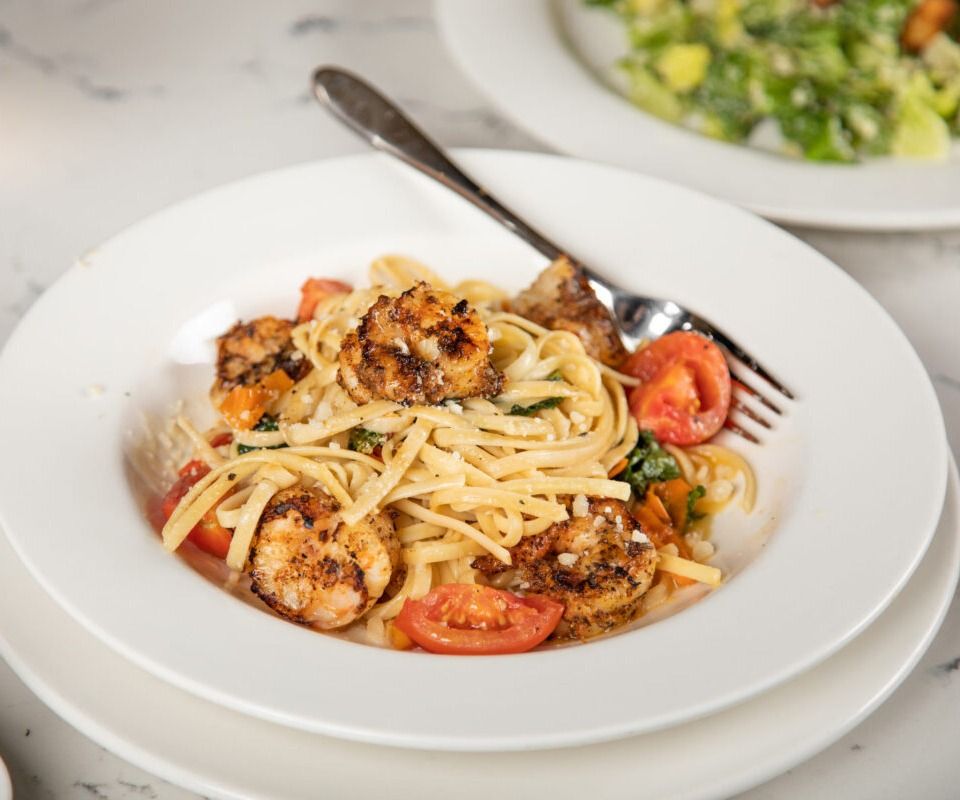 Boulevard American Bistro has rapidly expanded across the New Orleans Metro. The straight-forward menu of gourmet offerings has a dish that each member of the family will enjoy. Salads, sandwiches, and burgers are just the beginning of the menu. Make sure to make your way to the entrees which include Prime Rib, Wood Grilled Gulf Shrimp, and Tempura Chicken Tenders.
There's never a bad time to visit Boulevard. They've got great lunch dishes, happy hour deals, amazing dinner plates, and even weekly specials. Even further, you have got to save room for a Kahlua Walnut Brownie!
2.

Drago's Seafood Restaurant
3232 N Arnoult Rd. (504) 888-9254, dragosrestaurant.com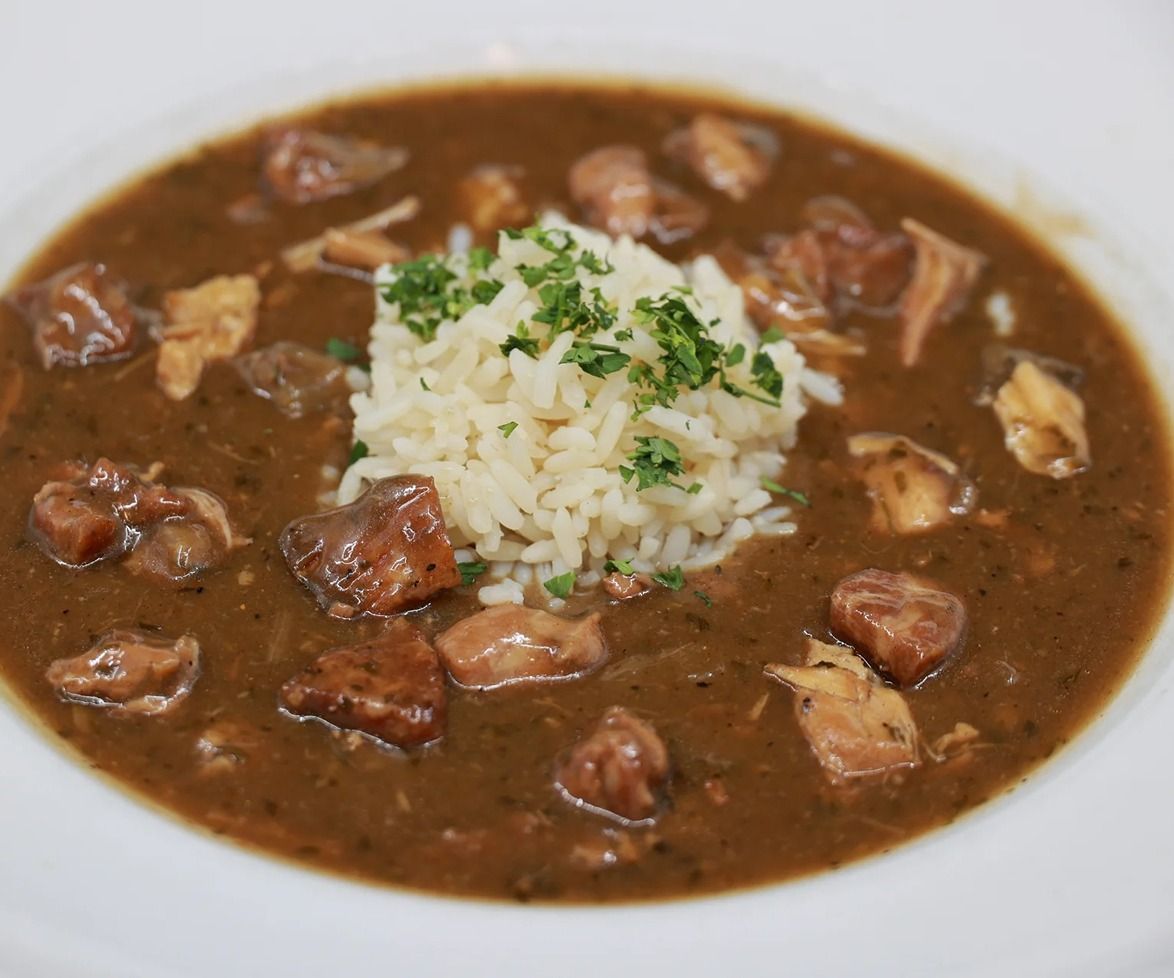 You've probably heard of Drago's Seafood Restaurant before, but did you know that this Metairie location is the very first location that they had? There are now 6 Drago's throughout Louisiana and one in Mississippi. The locals swear that the original location is hands-down the best. You may have a wait to get in though; the Metairie location always seems to be packed.
Obviously, the main attraction at Drago's are the Charbroiled Oysters which are the best in town. Other popular menu items are the Crawfish Meatball, Gator Tacos, and Mama Ruth's Seafood Gumbo.
3. Chef Ron's Gumbo Stop
2309 N Causeway Blvd. (504) 835-2022, gumbostop.com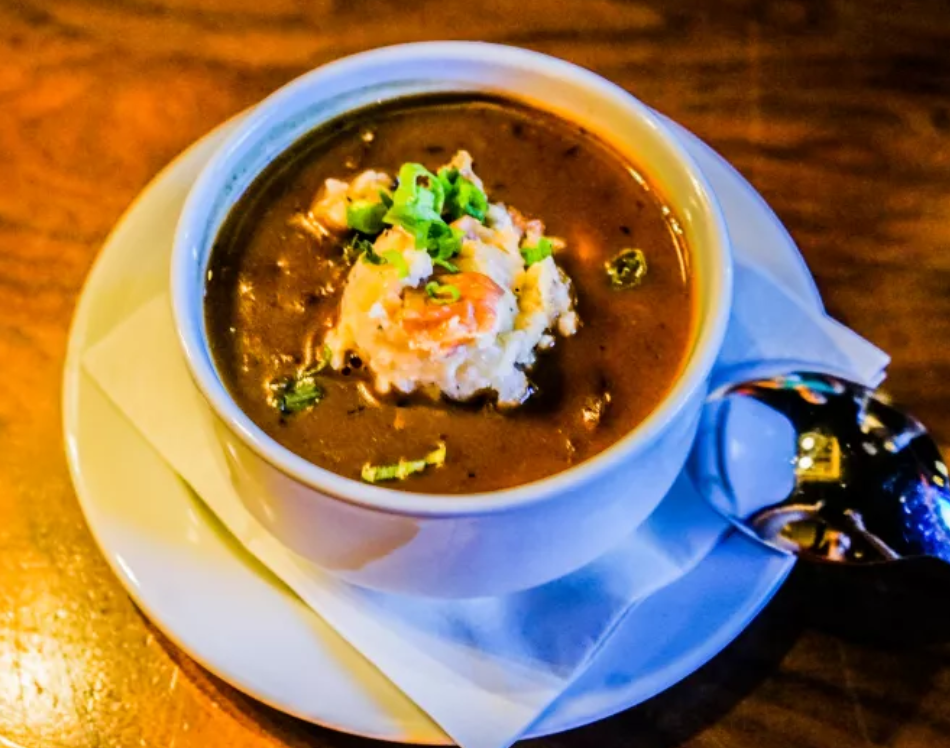 It can be hard to find this little restaurant at first. Take a right off of North Causeway Blvd. just before you take the I10 ramp to New Orleans, and there you'll see Chef Ron's Gumbo Stop in a little strip mall. Don't let the humble exterior fool you: this menu is full of flavor that you can't find anywhere else.
The Classic Seafood Gumbo is an award-winning blend of crawfish, shrimp, and crabmeat. But you can also try one of the eight other delicious gumbos. The Mumbo Gumbo with chicken, shrimp, crabmeat, crawfish, and sausage. Take the Mumbo Gumbo and add a topping of Louisiana fried catfish and oysters to create The Ultimate Gumbo. Needless to say, this restaurant goes through a lot of seafood gumbo during Lent.
4.

A

Tavola
3413 Veterans Memorial Blvd. (504) 577-2235, atavo.la
Many Italian restaurants in Metairie are family owned and have been around for decades. However, a Tavola is a totally new way to enjoy Italian fare. The gorgeous restaurant adjacent to Lakeside Mall opened in 2020, but the old world flavors of Italy are very present throughout the food and drink menus.
While the sandwiches, pasta, and steaks are in high demand, the Neapolitan-Style pizzas are too good to pass up if you're a pizza aficionado. You'll have to choose from Margherita, pepperoni, fennel sausage, roasted vegetable four cheese, and even muffuletta. A gluten-free cauliflower crust is available.
5.

Porter & Luke's Restaurant
1517 Metairie Rd. (504) 875-4555, porterandlukes.com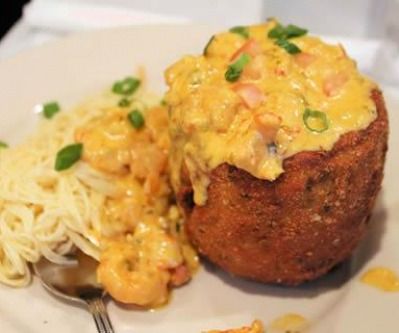 In an Old Metairie strip mall, you'll come across Porter & Luke's which is a weekly dinner spot for many people who live in the neighborhood. But the staff is happy to make you feel like a part of the family as soon as you walk in. The New Orleans-style Italian eatery is celebrating its tenth anniversary in 2023, and it's time for you to see why everyone loves this place.
The Chef's Daily Specials are what keep the regulars coming back, but the main menu has some fantastic food. Start off with some Hot Blue Crab Dip for the table and then order a Pecan-Crusted Catfish or a Grilled Gulf Fish of the Day for dinner. Of course, you're going to have to get the Bread Pudding for dessert!
6.

The Galley
2535 Metairie Rd. (504) 832-0955, thegalleyseafood.net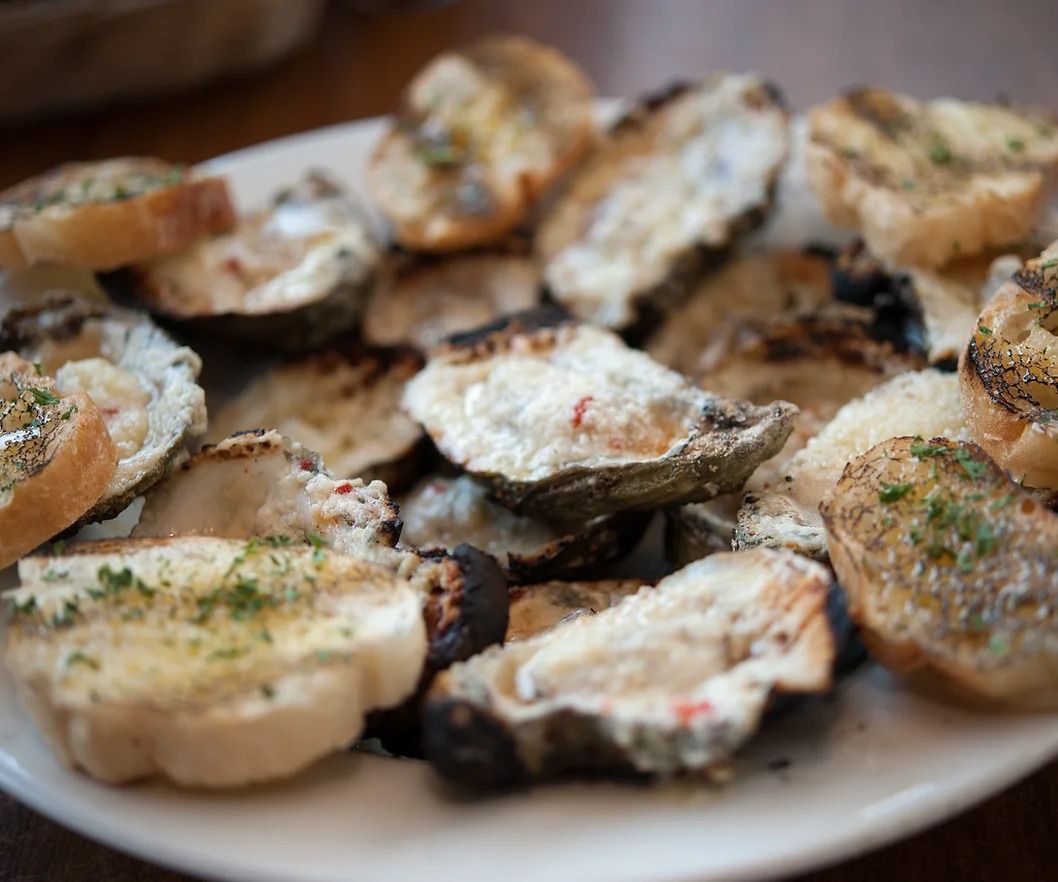 On Fridays during the Lenten season, you're probably not going to be able to get a table at The Galley. Locals fill up the little Old Metairie seafood restaurant to get great dishes that don't contain red meat. However, any other time is a good time to sit and have some of the best seafood available in the area and at a very good price.
Sandwich lovers order from the po-boy menu; the Soft Shell Crab Po-Boy is at the very top of this menu. The house specials include both surf and turf dishes like Blackened Redfish, Paneed Chicken Parmesan, and Meatballs and Spaghetti. The Seafood Platter with Stuffed Crab is the perfect option for someone who just can't decide between all the goodness.
7.
Fury's Italian and Seafood Restaurant
724 Martin Behrman Ave. (504) 834-5646, furysrestaurant.com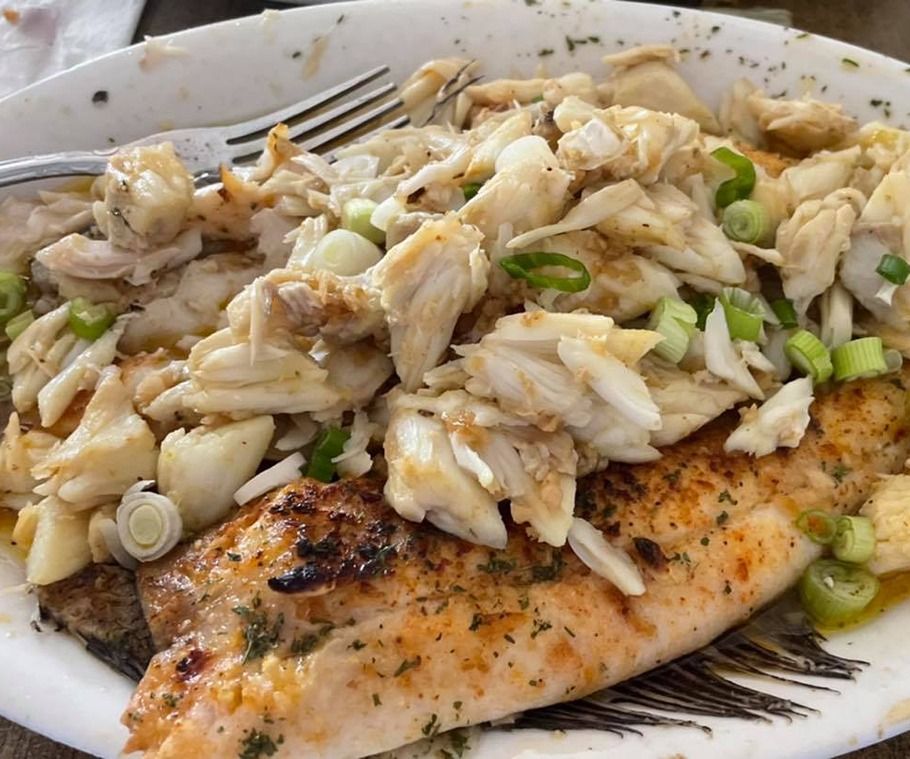 Fury's is turning 40 in 2023! The family-run restaurant is a hit because their decadent sauces are made in-house. Try it out on the Spaghetti and Gravy, Eggplant Parmesan, and the Shrimp Pasta. There's also an extensive section of the menu dedicated to seafood-centric dishes like the Shrimp & Oyster Plate and Frog Legs.
What really stands out at Fury's are the daily specials. Every day of the week, even weekend days, have their own unique lunch and dinner plates. Black-eye Peas and Rice are on Tuesdays and 2 fried or grilled Pork Chops are available on Saturdays. Between the regular menu and the daily specials, you have so much to choose from. But it is guaranteed to be delicious no matter what you get.
8.

Mr. Ed's Oyster Bar & Fish House
3117 21st St. (504) 833-6310, mredsrestaurants.com/oyster-bar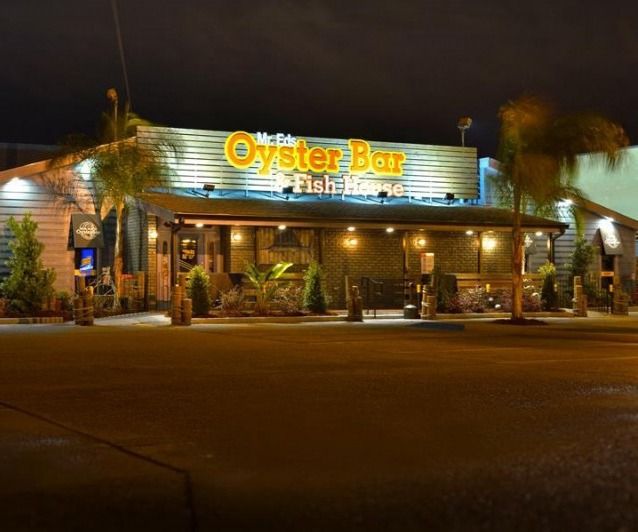 Mr. Ed's has a few restaurants around town, but this Metairie location is great for families that live in the area rather than the French Quarter or St. Charles Avenue locations that cater to tourists. Many diners start off with a dozen or more raw or charbroiled oysters (try them Southwest or Bienville-style), but you can skip straight to the main course if you'd like to.
Fried seafood has its own place on the menu. The Half and Half Combination Platter has fried shrimp and fish. The Fresh Catch section is irresistible for lovers of chargrilled filets. You can choose between tuna, redfish, salmon, whole flounder, and catfish, and the meal is rounded out with vegetables and lemon butter.
9.

Austin's Seafood and Steakhouse
5101 W Esplanade Ave. (504) 888-5533, mredsrestaurants.com/austins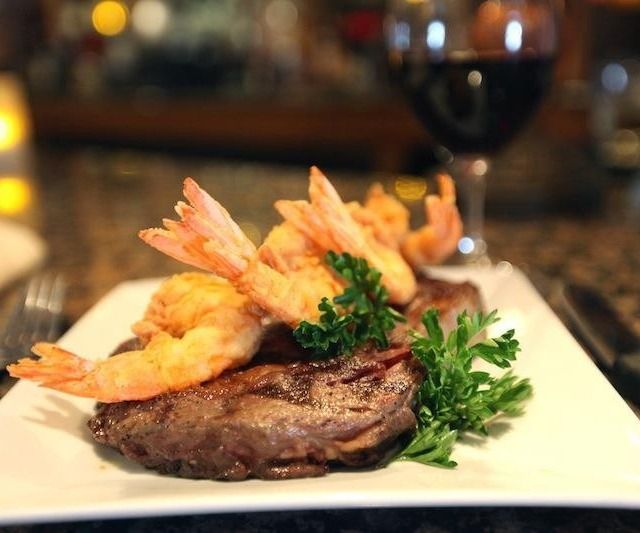 Austin's is actually one of the restaurants in the Mr. Ed's Restaurant Group, too. However, this place gets a spot of its own because it is a dinner-only restaurant focused on savory steaks in a fine dining atmosphere. The Creole restaurant features Louisiana dishes like Pasta Orleans and Gumbo Ya-Ya, but the steak and lobster offerings are just so good.
In addition to cuts like Prime Ribeye, Porterhouse, and Whole Stuffed Lobster, there are a few signature steak dishes that you can't find elsewhere. The Filet Austin is two 4 oz filet medallions topped with caramelized onions and flame-grilled asparagus. The Barbecue Twin Filets are also two filet medallions that are paired with barbecued jumbo shrimp.
10.

Impastato's
3400 16th St. (504) 455-1545, impastatos.com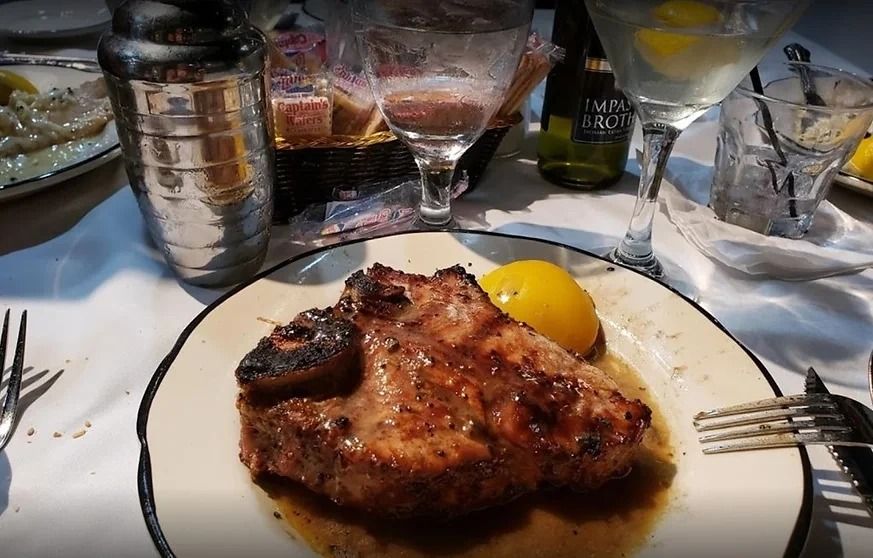 Chef Joe Impastato is ready to welcome you to his gorgeous Italian eatery. He even has his signature dinner special that features five courses of food for a great price. An appetizer, two pastas, a salad, an entrée of your choosing, and then dessert. You're probably going to take some of it home to eat the next day because it's so much food!
Other than the special, the huge menu has so many options from steak to pasta to seafood and more. The Steamed Maine Lobster is prepared for local palettes by steaming them with Cajun seasonings. If you have a special someone with you, get a meal for two like the Rack of Lamb served with mint jelly.
Metairie's Finest Restaurants To Get Dinner Tonight
Whole lobster, giant steaks, and heaping plates of pasta swimming in sauce, but that's not all that Metairie restaurants have to offer. Do yourself a favor and take a chance on one of these places soon. It would be very hard to find something you don't like. And you can bring the whole family down because Metairie restaurants love kids.
It is highly recommended that you call ahead for reservations. These restaurants tend to be booked out just from their regular crowds.