Crawfish season is in full swing in New Orleans. Everybody's looking forward to the weekends with fresh and delicious boiled Louisiana crawfish. Here, we've rounded up the 20 best places to get boiled crawfish in New Orleans. These restaurants and seafood markets are serving up some of the best seafood and boiled crawfish you'll ever have. Consider trying every one of these places out. Enjoy!
Best Boiled Crawfish Spots in New Orleans
1. Schaefer & Rusich Seafood
1726 Lake Ave., Metairie
(504) 833-3973
schaeferseafood.com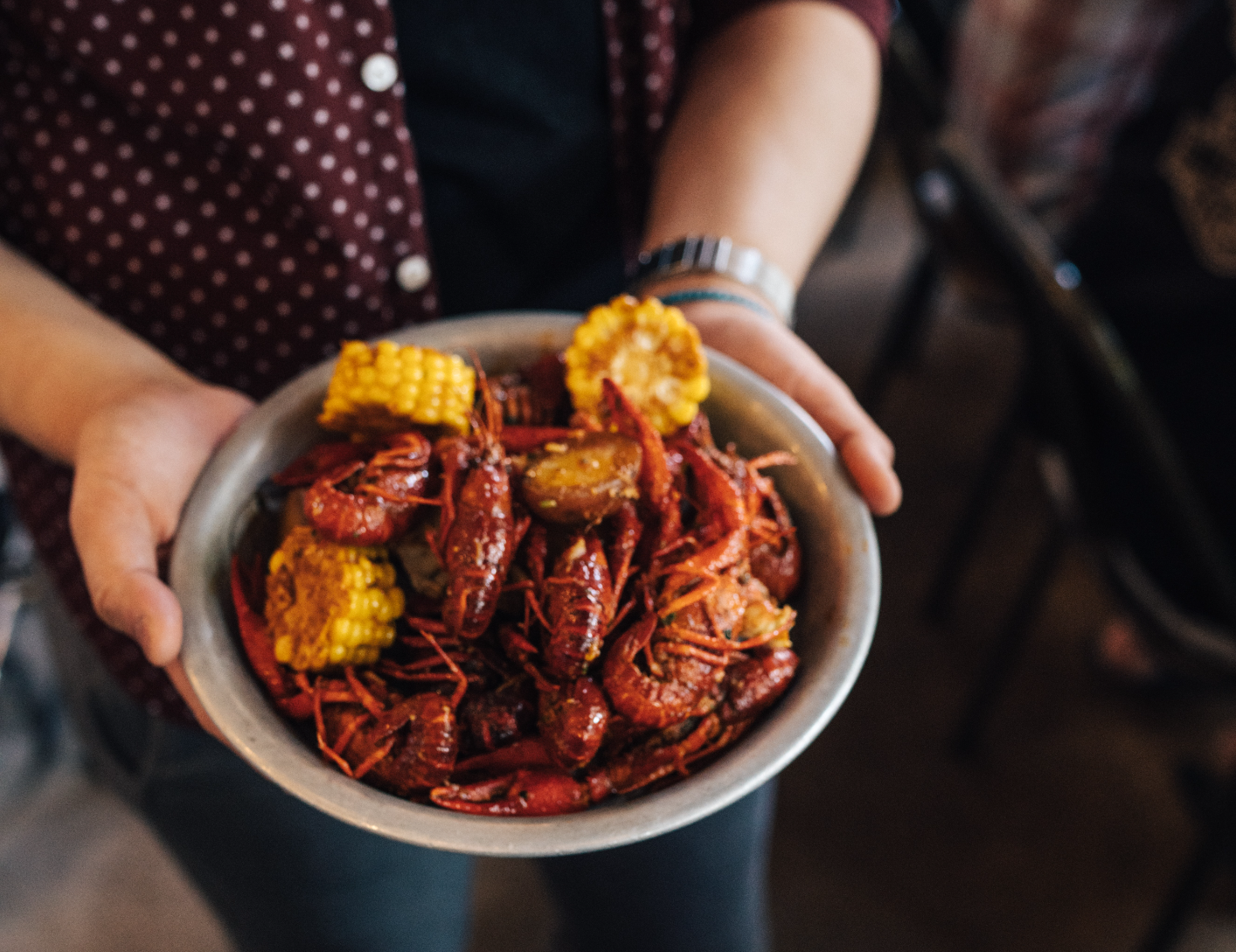 Visit Schaefer & Rusich Seafood in Bucktown to satisfy all your seafood cravings. This family-run seafood market sells high-quality seafood at reasonable prices for your enjoyment. Schaefer Seafood began in 1969 when the family started selling fresh seafood out of their own garage.
The business has continued for four generations now, providing New Orleans with fresh and delicious seafood. Nothing is better than food, family, and experiencing the two together. The Schaefer & Rusich staff is passionate about sharing this tradition of family with your loved ones through their fantastic food. Make sure to try the boiled crawfish, as it is known to be among the best in town.
2. Deanie's Seafood Restaurant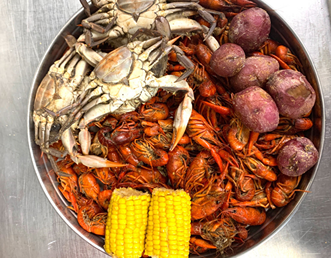 Multiple Locations
deanies.com/restaurants
Deanie's has locations in Bucktown, the French Quarter, and the Garden District, so it is easy to experience one of New Orleans's best seafood restaurants wherever you are in town. Since 1961, Deanie's has been serving up quality seafood for all to enjoy.
Make sure to order their giant seafood platter to get a taste of all that Deanie's has to offer. Get your fill of fried oysters, catfish, shrimp, crawfish balls, soft-shell crabs, boiled crawfish, and other seafood varieties at any of their locations, and find out what all the talk is about.
3. Captain Sid's
1700 Lake Ave., Metairie
504-831-2840
facebook.com/Captain-Sids-Seafood-117163164968378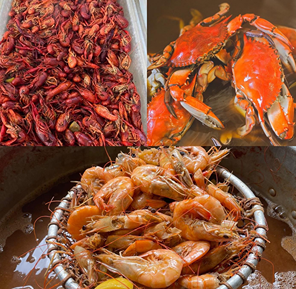 Specializing in fresh and boiled seafood, including crawfish, Captain Sid's has been a customer favorite since 1979. Seafood-lovers rave about the quality seafood and service that you'll have here. Make sure to take some crawfish pies, stuffed crabs, turtle soup, alligator sausage, and fresh seafood out of the deli case to go, as there are no tables.
This seafood market takes pride in serving the best seafood with the perfect amount of seasoning, right in the heart of Bucktown. You will not be disappointed in Captain Sid's, as many feel that it's the best seafood in Bucktown.
4. North Broad Seafood
1901 N. Broad St.
504-948-6050
northbroadseafood.com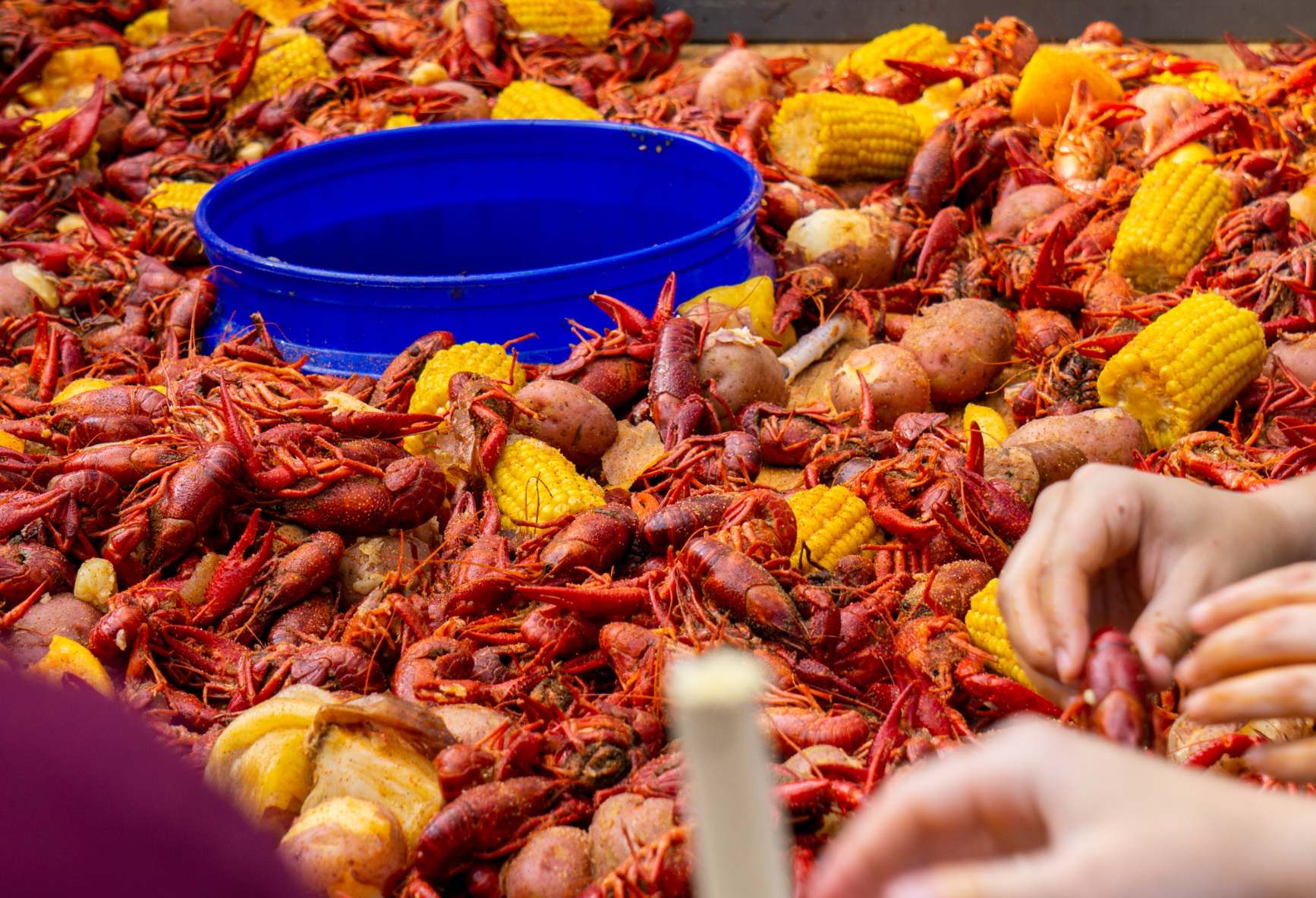 North Broad Seafood is a family-owned business providing its customers with quality seafood at fair and honest prices. Visit this spot, hidden on Broad Street for boiled crawfish, red beans, po-boys, gumbo, and other boiled seafood varieties. You will be amazed at the clean and secure location that the Nguyen family provides for their customers.
Since 2007, when the family took ownership, they have given their customers a safe grab-and-go concept shop where they can find something for all of their seafood needs. This is sure to be the most pleasant crawfish pick-up you will ever have!
5. Galley Seafood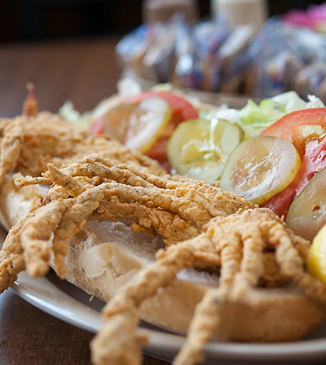 2535 Metairie Rd., Metairie
504-832-0955
thegalleyseafood.net
Do you ever wonder where those fantastic soft-shell crab and catfish filet po-boys served at Jazz Fest come from? This is the place. The Galley has been serving their famous po-boys at the festival since 1977. After having success at other festivals around the U.S., Galley began catering for businesses all over Louisiana.
Soon, the restaurant was born, and the rest is history. This is a great Old Metairie spot to get your boiled crawfish. Galley Seafood is open Tuesday through Saturday for lunch and dinner, so be sure to get your fill of their famous po-boys and boiled crawfish this season.
6. Clesi's Restaurant & Catering
4323 Bienville St.
504-909-0108
clesicatering.com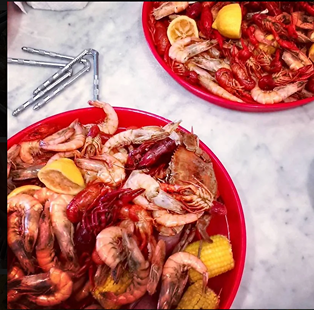 Clesi's is a family-run business owned by the Clesi brothers, Carlo and James, and their sister Sonya Dicarlo. Clesi's started out as a catering operation that became popular from its crawfish boils. Eventually, it expanded into a restaurant, which is now located in in Mid-City.
They are best known for their crawfish, which are flavored with pepper, clove, and citrus. Try the jambalaya cheese fries, po-boys, and fried seafood baskets while you're there. Clesi's is dedicated to providing their customers with excellence in both food and experience.
7. Bevi Seafood Co.
Multiple locations
beviseafoodco.com
Bevi Seafood Co. is a local seafood market and restaurant located in Metairie and Mid-City. Depending on what's in season, Bevi's will provide you with nothing but the best boiled crawfish, crab, oysters, and shrimp. At the seafood market, you'll find quality Gulf Coast-sourced seafood available daily.
The made-from-scratch po-boys and hot plates are also to die for. Try the Peacemaker po-boy, made with fresh, homemade ingredients; a BBQ Gulf shrimp plate; or platters of fresh Louisiana seafood.
8. Cajun Seafood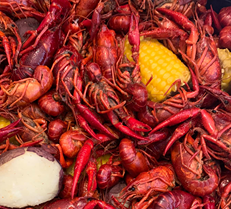 Multiple Locations
cajunseafoodnola.com/main
Cajun Seafood opened in 1995 at its original location on South Broad Street and has been called "the best-smelling corner in the city" by locals. The stores are each family-owned and operated, giving customers great service and amazing food.
Find incredible boiled crawfish at one of their four locations around the city. The Nguyen family also serves up stir-fry, yaka mein, marinated crab claws, turkey necks, and pigs' feet. Dine in at one of the communal tables and enjoy some new company while you indulge in their flavorful crawfish.
9. Bobby's Seafood
9013 Jefferson Hwy., River Ridge
504-738-2104
facebook.com/bobbysseafood70123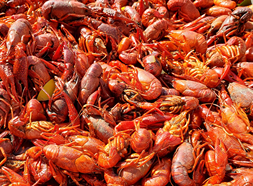 Bobby's seafood is a local and family-owned seafood market and po-boy deli located in Harahan. Visit Bobby's for fresh and boiled seafood and traditional po-boys that cannot be beat. Enjoy the fresh seafood and boiled crawfish at one of the few tables, or take it to go for a family gathering. Locals cannot get enough of the quality food here.

10. Seither's Seafood
279 Hickory Ave., Harahan
504-738-1116
seithersseafood.com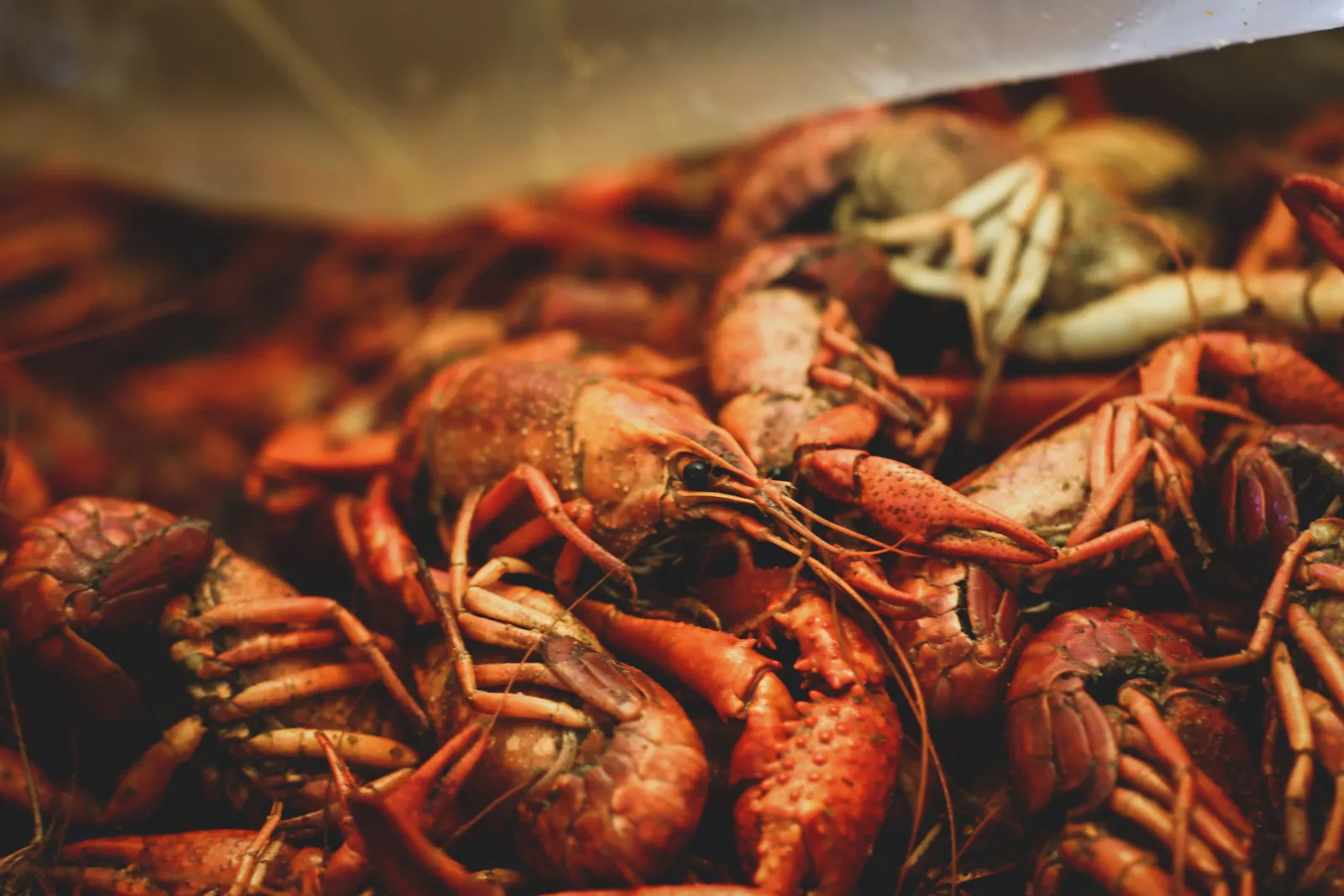 Seither's Seafood gets its name from its boiled, fried, and blackened seafood. Order something traditional, or try one of Seither's creative specials, which change daily. Their boiled crawfish is nice and spicy. Also, Seither's roast beef po-boy was named the best po-boy by a seafood restaurant, and their specialty po-boys were voted best specialty po-boys at the Oak Street Po-Boy Festival.
Experience culinary creativity at Seither's, and try some boiled seafood beyond the ordinary! You will notice the quality ingredients from local farmers. From crawfish to shrimp to fish and crabs, Seither's has it all and then some.
11. Today's Ketch Seafood
2110 E Judge Perez Dr., Chalmette
504-279-6339
todaysketchseafood.com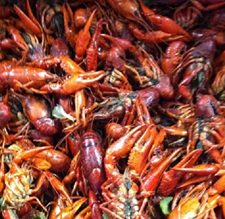 Find fresh boiled seafood daily at Today's Ketch Seafood in Chalmette. For 18 years, this family-run business has been open every day of the week, serving a wide range of boiled seafood.
Today's Ketch Seafood is a retail seafood outlet that wholesales seafood. They also do onsite catered parties and serve po-boys and seafood dinners. This crawfish season, get your boiled crawfish fix at Today's Ketch and check out the other delicious food available.
12. J & J Seafood
632 Franklin Ave., Gretna
504-366-2219
facebook.com/pages/J-J-Seafood/111561928884014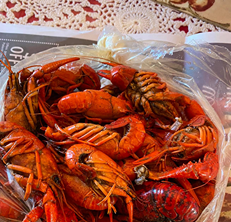 J & J's has been open since 1991, serving up food with the same recipes ever since. Why change a good thing? Customers rave about the no-frills food and boiled crawfish.
Hurry and get your food, as it has been known to sell out in under an hour. That must mean something good is being cooked here. Try J & J Seafood this crawfish season and expect to be no less than thrilled.
14. Boil Seafood House
3340 Magazine St.
504-309-4532
boilseafoodhouse.com
Try the "best seafood restaurant on Magazine Street" for a wide selection of flavor profiles. Whether you prefer your seafood to be spicy or mild, you'll enjoy the food here. Savor the boiled crawfish, and be prepared to get your fingers dirty. There's something for everyone because Boil Seafood House offers a variety of unique seafood dishes.
Your meal is customizable--pick out the seafood you want, then choose your own flavors and spices to create the perfect dish. This experience makes for an exciting one, even for the pickiest of eaters. You are sure to find something to please your taste buds at Boil Seafood House.
15. Salvo's Seafood
7742 Highway 23, Belle Chasse
504-393-7303
salvosseafood.com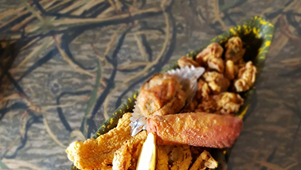 Since 1984, Salvo's Seafood has been a family-owned restaurant, committed to providing their customers with quality seafood at low prices. When you take a look at their menu, you'll find that they offer a wide variety of items, including boiled and fried seafood, as well as ribs and steaks.
Salvo's is also able to provide the perfect boiled crawfish or seafood variety for an event at any location you like. You can also purchase their award-winning blend of secret boil seasoning to perfectly season your own seafood at home, perfectly every time. Salvo's was voted one of the 12 best restaurants to get boiled seafood in the state of Louisiana, so it is definitely not to be missed.
16. Big Al's Seafood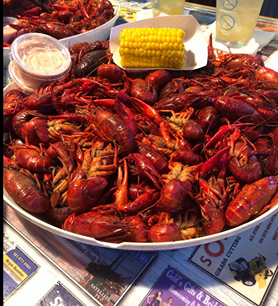 1377 W. Tunnel Blvd., Houma
985-876-4030
bigalsseafood.com
Although Big Al's is located in Houma, the seafood is well worth the drive. Once located in New Orleans, the popular restaurant is known for its appetizers, boiled seafood, and desserts brought to customers with friendly service.
Charbroiled oysters, boiled crawfish, shrimp, and catfish are some of the popular menu items that have helped to give Big Al's its name. There's something for everyone on Big Al's large menu, so no one will leave Houma hungry.
17. Zimmer's Seafood
4915 St. Anthony Ave.
504-282-7150
facebook.com/ZimmersSeafood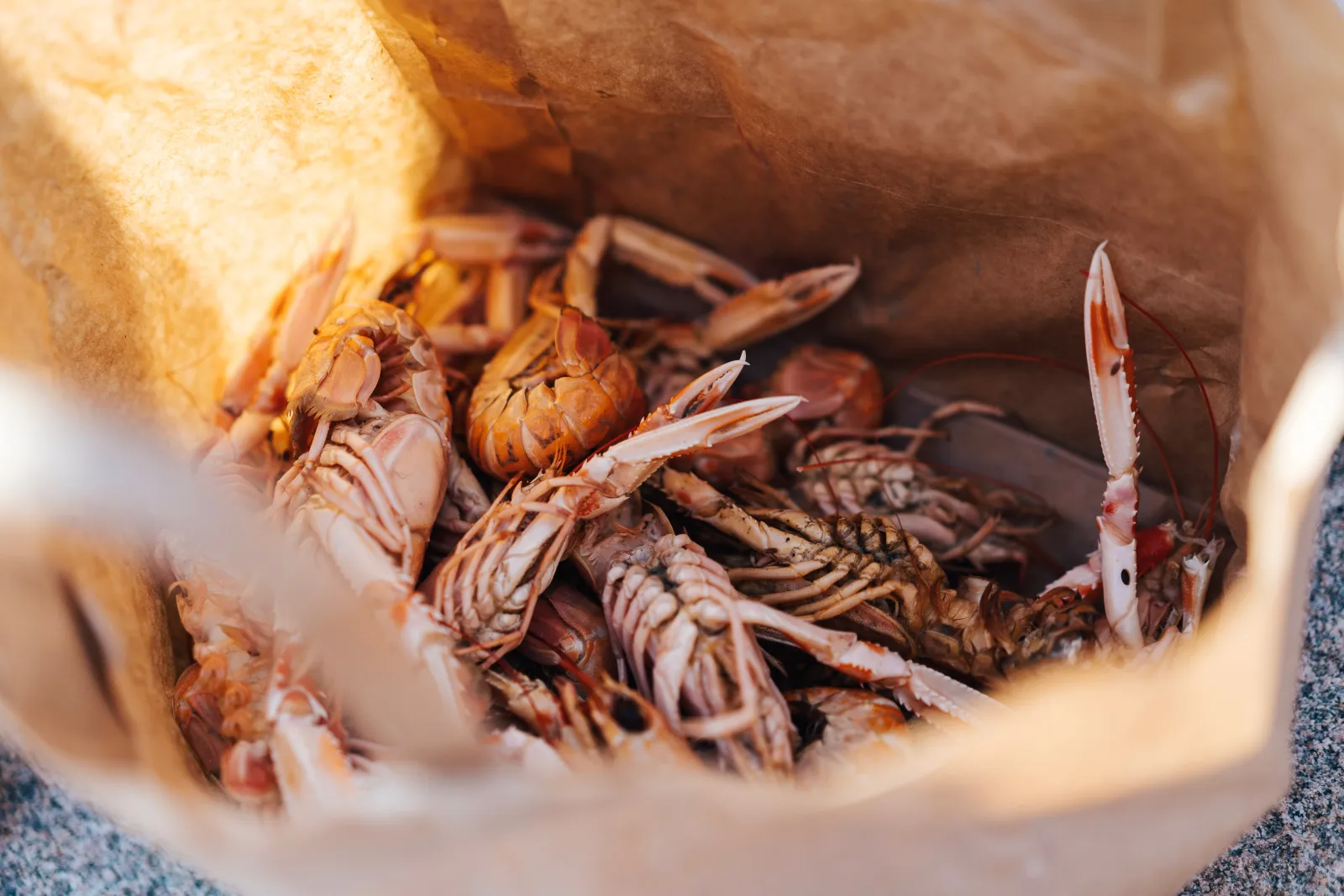 Get some seafood take-out for lunch or dinner at Zimmer's Seafood, located in Gentilly. This place has a good reputation for boiled crawfish and other delicious seafood. Open for almost 40 years, Zimmer's Seafood is a classic, family-owned New Orleans seafood restaurant serving up tasty seafood dishes Tuesday through Saturday.
Try the fresh crabs and boiled shrimp or the highly recommended po-boys of many varieties. Taste classic New Orleans flavor at Zimmer's while enjoying some boiled crawfish this season.

18. Castnet Seafood
10826 Hayne Blvd.
504-244-8446
neworleans.com/listing/castnet-seafood/32893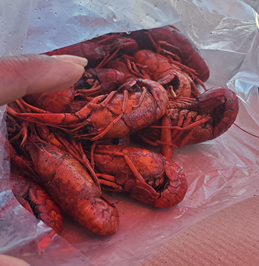 If you're a seafood-lover, Castnet Seafood is the place to visit for fresh and delicious seafood varieties. This casual place serves lunch and dinner in New Orleans East. The city raves about the boiled crawfish, which have been dubbed some of the city's best.
They're cooked not too spicy but not too bland, for that perfect Goldilocks middle ground. See what we're talking about by making a stop at Castnet Seafood for all of your fresh seafood needs this spring.
19. Bayou Beer Garden/Bayou Wine Garden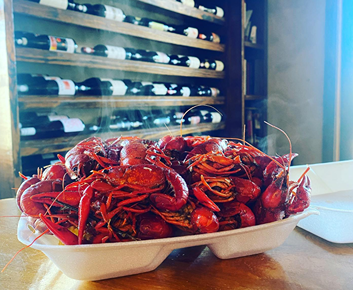 326 N Jefferson Davis Pkwy.
504-302-9357
bayoubeergarden.com
Drink and eat at this quaint cottage-turned-sports-bar with 45 beers to choose from on tap, pub fare and seafood, a front porch, back patio, and plenty of TVs to enjoy sports in any season. Bayou Beer and Wine Garden is located in Mid-City and opens at 3 p.m. every weekday and noon on weekends.
Enjoy fresh, boiled crawfish Thursday and Friday, beginning at 3 p.m., and Saturday and Sunday, starting at 1 p.m. Bring the gang and stay a while, and enjoy the variety of options at Bayou Beer and Wine Garden. Whatever you're up to here, you're sure to have a great time!
20. Tracey's Original Irish Channel Bar
2604 Magazine St.
504-897-5413
traceysnola.com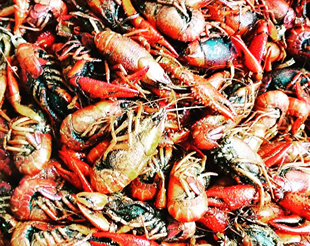 When crawfish are in season, the place to be is Tracey's Original Irish Channel Bar on Magazine Street. Hang out in the Irish Channel on the weekends, for a good, old-fashioned boil with friends, family, and strangers.
Select Crawfish Company serves big-flavor boils all weekend; make sure to call before you go, though, as they run out quickly. Opened since 1949, Tracey's is doing something right in the neighborhood. Enjoy a cold beer and kick back and watch some TV in this cool, air-conditioned, old-fashioned place.
21. Bon Temps Boulet's
4701 Airline Hwy
504-885-5003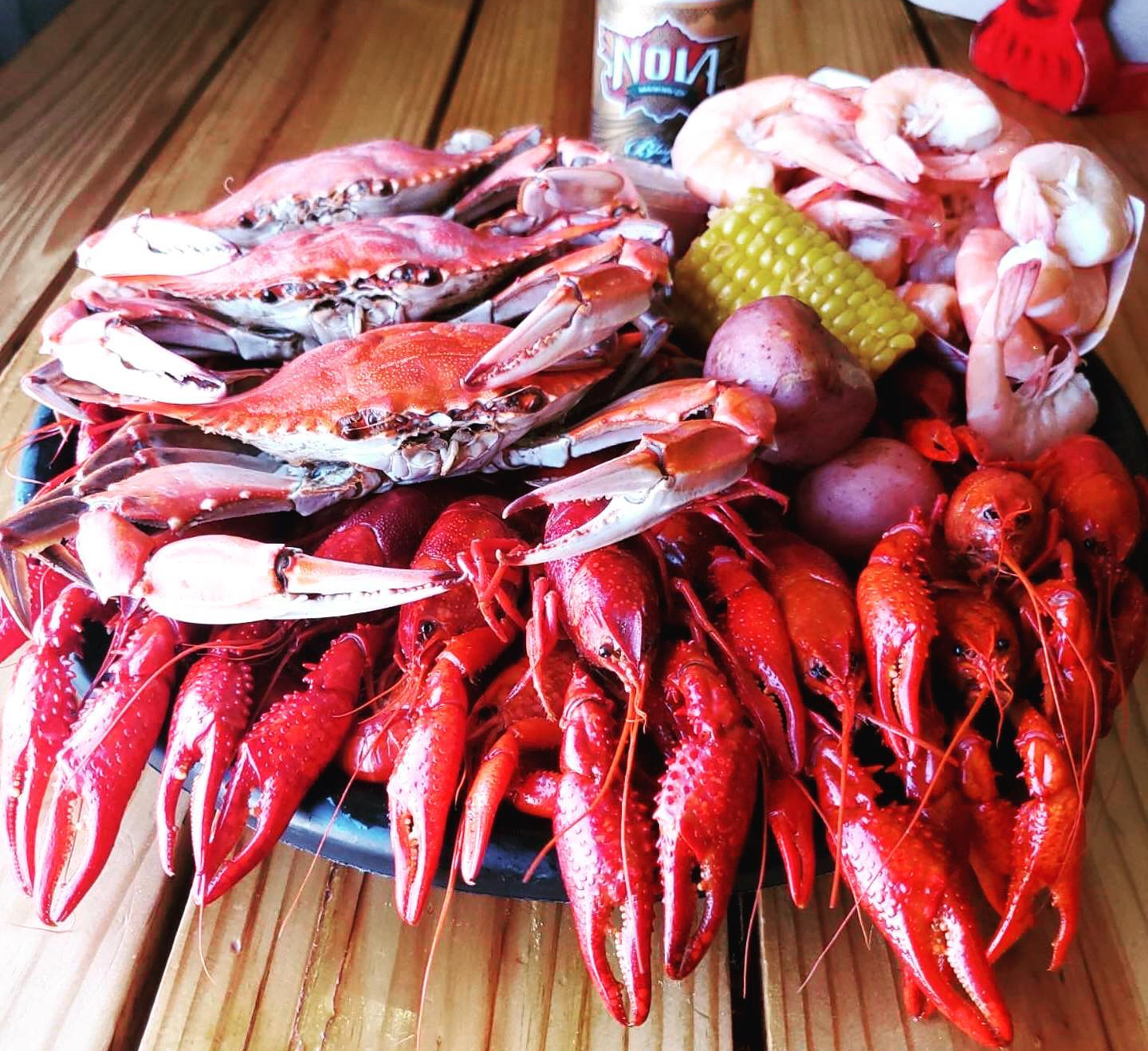 Bon Temps Boulet's is the best place to get boiled crawfish in Metairie! Steven Boulet, who started the restaurant with his wife, Chelsea, took 18 years to craft the perfect crawfish recipe. With all that time spent perfecting the perfect boil, you know it's going to be good! From live crawfish to boiled, Bon Temps Boulet's has it all!
They also have an extensive menu of po-boys, oysters, and various platters for whatever you're craving. Make sure to get a side of their house made sauce!
Crawfish Season in New Orleans
Crawfish mean family and fun in New Orleans, and there's so much history about crawfish here. Now that it's time for crawfish, stop by at any of these spots for some of the best crawfish in town.