With the COVID-19 pandemic still affecting going strong, retailers are doing things differently this year for Black Friday. In the past, it was tradition to wait in line for hours to fight for the best deals. Most Black Friday deals will be available online this year, for the safety of everyone. All stores will be closed for Thanksgiving Day, and they will open Friday morning for customers to shop in-store. This year, Black Friday is being reinvented. It is no longer a chaotic and crowd-filled day, but instead, a month-long online sale. Below, you'll find a list of 10 businesses that will be offering some of the best deals around New Orleans. This is a mix of strictly local spots and national brands that have locations here in town.
Visit New Orleans
Exploring your own city can allow you to learn a lot about your culture. This year for Black Friday, Visit New Orleans is having a Black Friday sale for the entire month of November. Visit New Orleans hosts many different New Orleans excursions, with their most popular experiences being harbor cruises (including dinner, brunch, or sightseeing-only tours), swamp tours, and plantation tours (to Oak Alley or Whitney Plantation). They also offer New Orleans ghosts and spirits walking tours, swamp and bayou sightseeing tours, and an air-boating experience. Every day this month, there are special deals for certain excursions. With the code "BLACKFRIDAY," customers can get half off any experience with the purchase of another New Orleans excursion. 400 Toulouse St., (504) 569-1401, visitneworleans.com
Exhorder
Classic New Orleans metal band Exhorder was formed in 1986. The band has had a long journey together, reuniting multiple times to make new music. They used the pandemic this year to write new songs, and they plan to tour in 2021, if the COVID-19 restrictions are lifted. The band is having a Black Friday sale all month long on band merchandise. At the band's U.S online store only, customers can save 25 percent on t-shirts, skateboards, koozies, vinyl, and more. Use the code "blackfriday" to get your 25-percent discount. Be sure to keep an eye out for Exhorder's tour dates and new music releases. Online Shop, exhorder.com
Francois New Orleans
If you have someone in your family who loves accessories, be sure to check out Francois New Orleans's Black Friday sales. Everything is hand-made in her studio, allowing each piece to be crafted with purpose and passion. With the pandemic, supporting small businesses is important, and Emily Francois's shop has so many beautifully crafted accessories. On Black Friday, November 27, Francois New Orleans will be doing a pop-up shop at The Ritual Rooms, and from 5 p.m. - 8 p.m., she will be taking 15 percent off all products there. You will not want to miss the opportunity to explore her shop in-person. 110 Bellemeade Blvd. Ste. C, Gretna, francoisneworleans.com
Port Orleans Brewing Company
If you are not into Black Friday shopping, how about Black Friday drinking? Join the Port Orleans Brewing Company this Friday, as they release their new brew. Friday morning, the brewery will release the Chocolate Russian Imperial Stout. The brewery will also be taking 20 percent off all Port Orleans Brewing merchandise. The brewery will be open from 11 a.m. - 10 p.m. on Black Friday. 400 Tchoupitoulas St., (504) 266-2332, portorleansbrewingco.com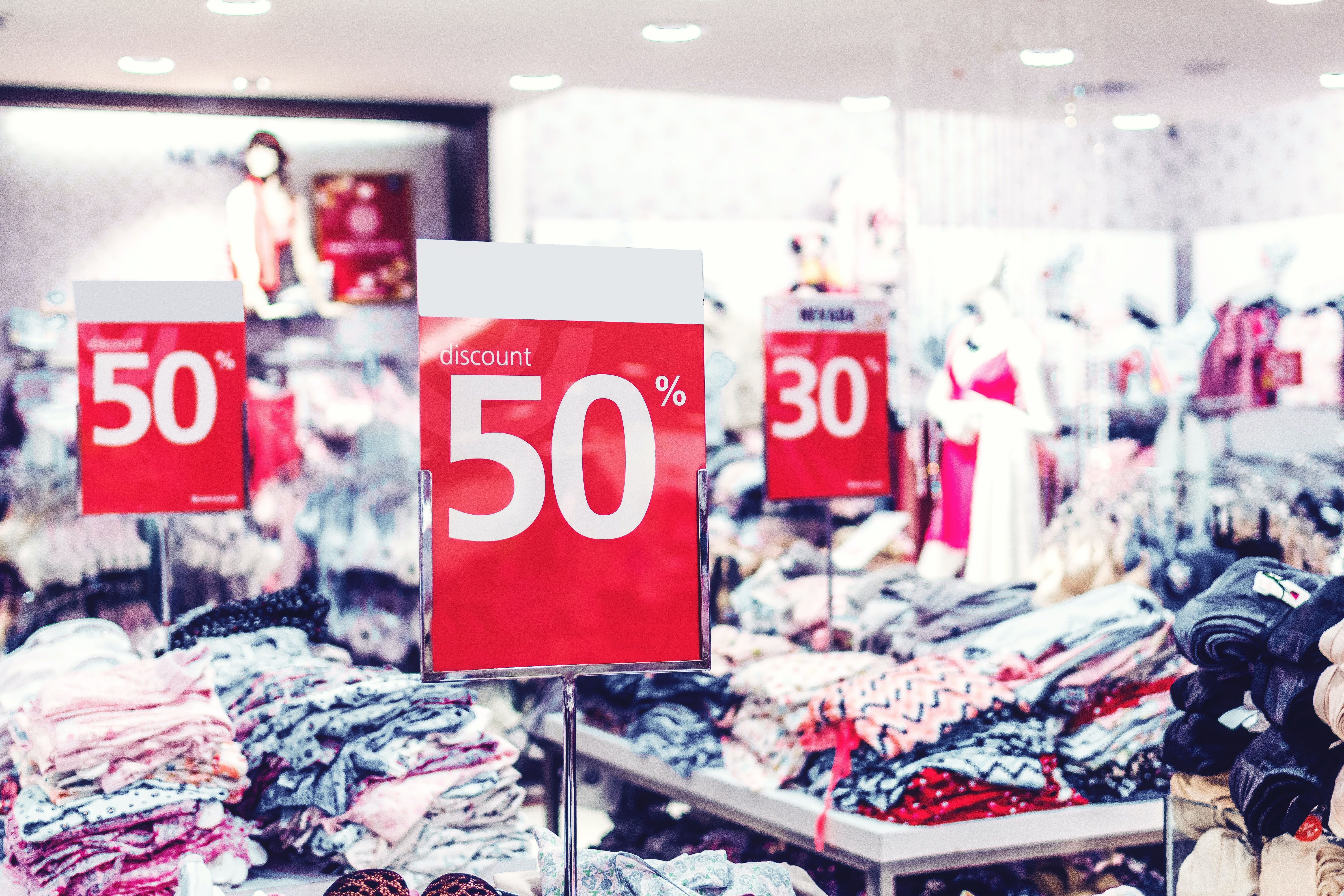 Canal Place Shops
This Black Friday, shop all the best deals at the Canal Place Shops. This exclusive local shopping center wants to help you complete your holiday shopping stress-free and in style. This year, Canal Place wants to make Black Friday as enjoyable and easy as possible, so the shopping center has extended their hours to ensure everyone gets all their shopping done. From Friday, November 27 through December 31, the mall will be open until 6 or 7 p.m. You can check out the full schedule here.
The beginning of the holiday festivities for Canal Place is Friday, November 27. Many retailers in the shopping center will have exciting promotions for their customers. Banana Republic will be taking 50 percent off all purchases, with an extra 10 percent off for Banana Republic, Athleta, Gap, and Old Navy cardholders. The just-recently opened Prytania Theatres at Canal Place will be giving customers a free popcorn coupon with any gift card purchase, a free movie and popcorn voucher with the purchase of a $50 (or more) gift card, and a free $10 gift card when you purchase a gift card for $100 or more. Another popular store with great discounts for Black Friday is Vineyard Vines. This retailer will be taking 30 percent off storewide. There are so many other retailers at Canal Place that will be participating in Black Friday this year. Check out many of the offers here.
And if that's not enough, every Friday, from Black Friday until Christmas, Canal Place will be providing swag bags for customers when they shop using curbside pickup. When you shop with any of the participating retailers and pick up your purchases curbside, Canal Place will be giving out fun bonus gift bags, each with a gift card ranging from $10 - $100. And one last major holiday promotion at Canal Place this year: Buy $250 in gift cards from Canal Place retailers and get a $25 gift card for free. 333 Canal Place St., (504) 522-9200, canalplacestyle.com
New Canal Lighthouse Museum
Skip Black Friday crowds this year and support your local small businesses on Small Business Saturday. The New Canal Lighthouse Museum is offering deals all day long on Saturday, November 28. Promotions include two-for-one deals on art; 20 percent off Christmas ornaments, children's books, and toys; and 50 percent off branding merchandise. Your purchases will go towards supporting the coastal wetland preservation. You can shop online for deals as well, with coupon code: SMALLBIZ2020. The museum will be open on Saturday from 10 a.m. - 4 p.m. 8001 Lakeshore Dr., (504) 836-2215, scienceforourcoast.org/lighthouse-museum-2/history
Ron's Jeweler
If you are looking for one-of-a-kind jewelry for someone in your life, Ron's Jeweler is the place to shop. This Black Friday, Ron's Jeweler is providing large discounts on everything in the whole store. On November 27, from 9 a.m. - 10 p.m., Ron's Jeweler will provide up to 50 percent off. Come shop at Ron's for engagement rings, diamond earrings, diamond bracelets, watches, and much more beautifully crafted jewelry. 4103 Williams Blvd., Kenner, (504) 405-5121, ronjewelers.com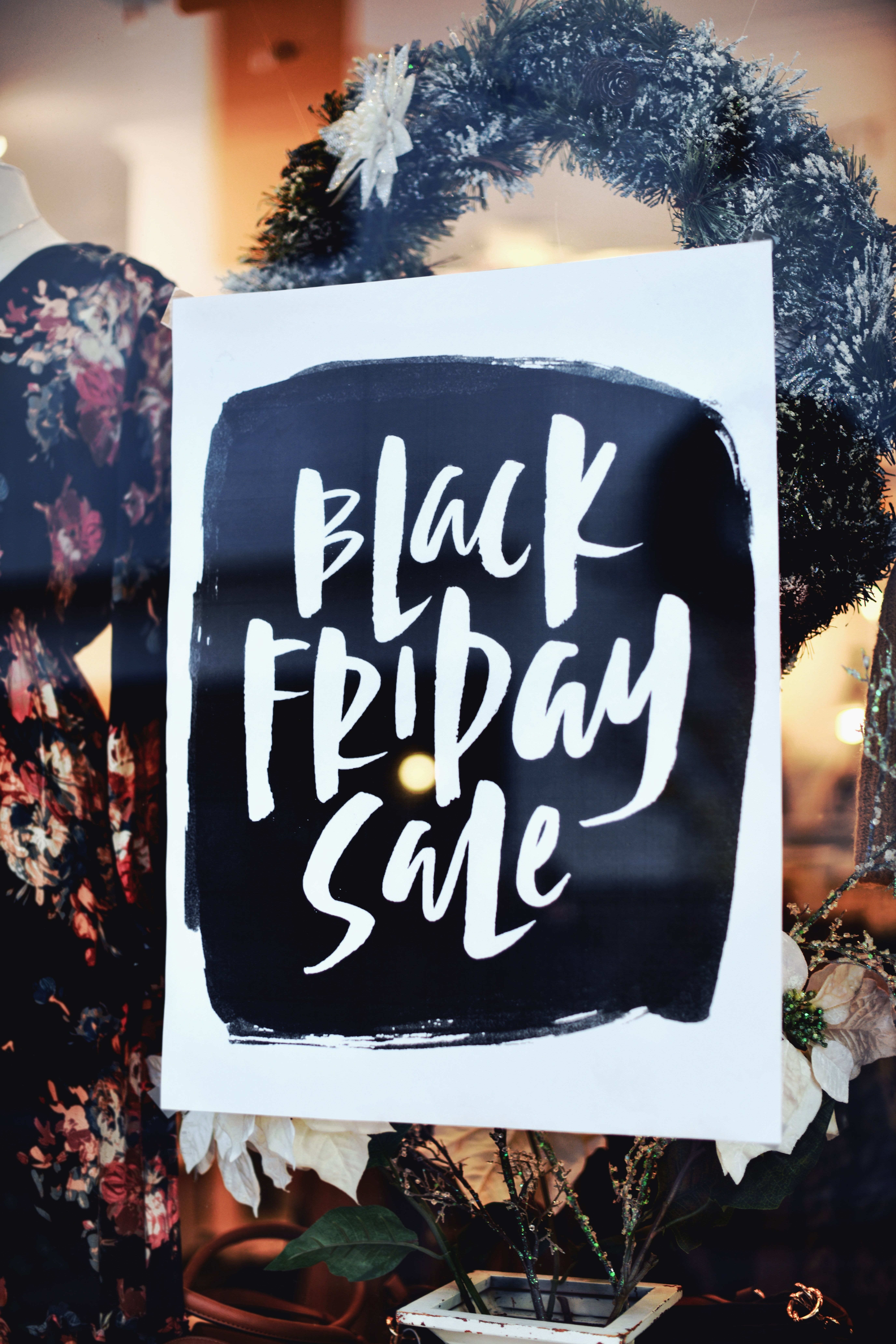 Riverwalk Outlet Mall
From Halloween until Christmas, the Riverwalk Outlet Mall is extending its hours. They will now close everyday at 7 p.m., except Sundays, when they will close at 6 p.m. Multiple retailers at the Riverwalk will be offering discounts for Black Friday, with some deals extending past Friday. Calvin Klein will be providing up to 60 percent discounts on underwear. The Cosmetics Company will have a 10-percent discount throughout the whole store, as well as complimentary gift sets when you spend $150 or more. The popular shoe destination New Balance will be taking 40 percent off the entire store for Black Friday. Until December 1, Polo Ralph Lauren will be taking 50 percent off all apparel, as well as 25 percent off accessories, fragrances, footwear, and more. Steve Madden is having a huge sale until December 2. Buy one pair of Steven Madden's and get 70 percent off another pair. Until Christmas, locals can get complimentary parking with valid ID when they spend at least $20 at any Riverwalk retailer. 500 Port of New Orleans Pl., (504) 522-1555, riverwalkneworleans.com

Rosalie Botanicals
Rosalie Botanicals specializes in Western medicinal herbs and extracts. This shop has a variety of culinary spices and salts, as well as black, green, red, and white teas. Rosalie believes in all things natural. For Black Friday and Small Business Saturday, Rosalie Botanicals is offering 15 percent off everything in the store. Due to current COVID-19 restrictions, the shop will take orders over the phone, or you can schedule a shopping appointment online. On Saturday and Sunday, customers can shop online; everything on their website will be 15 percent off. In addition, the Rosalie Botanicals shop will be open Friday and Saturday, November 27 and 28, from 10 a.m. - 4 p.m. 3201 Toulouse St., (504) 488-4425, rosaliebotanicals.com
Walmart
Every year, Walmart features a variety of mind-blowing deals and discounts. Usually, Walmart focuses on their in-store shopping. This year, however, due to the pandemic, Walmart has hosted three separate online Black Friday events. The first two took place in early November, and the last sale will take place from November 25 - 27. Customers will be able to place orders for shipping or curbside pickup.
The last sale starts Wednesday, November 25, at 7 p.m. and will last through Thanksgiving. New gaming consoles such as PS5 and the Xbox Series X will be in stock as soon as the sale starts on Wednesday, and they will both be $499 plus fees and taxes. Walmart is also featuring a Nintendo Switch bundle that comes with the Mario Kart 8 Deluxe game for $299 before fees and taxes. In addition, Walmart will offer AirPods Pro for $169, which is an $80 discount from the original price. The Apple Watch series 3 with GPS will be sold with a $60 discount.
Walmart is offering discounts on Samsung TVs, such as the 65-inch Class 7000 4K Smart TV for $478, and the 58-inch Class 4K UHD Smart TV for $398. If you're tired of the multiple phases of music your teenagers have gone through this year while being quarantined, give your ears some peace and quiet this upcoming year. Walmart is offering $60 off the Beats Solo3 Wireless Headphones, making them $119.
Round two of Walmart's Black Friday sale starts at 12 a.m. online on Friday. The in-store sales will start at 5 a.m. This round is more focused on home goods and toys. Discounts will be offered on Google smart home devices, printers will be marked down to as low as $19, and deals on Mainstays home goods for the bedroom and bathroom will also be a part of Walmart's Black Friday sale. Lastly, you can get certain kids' bikes for as low as $29.
Walmart will allow a limited number of customers in the stores at a time. They will be closed for Thanksgiving but will open early Friday morning. Multiple Locations, (504) 364-0414, walmart.com
Kohl's
This year for Black Friday, Kohl's will be hosting a Black Friday Week. The retailer will be offering six days of deals, starting Sunday, November 22, and going until Friday, November 28. The top deals from Kohl's this year include a KitchenAid Artisan Stand Mixer for $279, a Fitbit Versa 2 Smartwatch for $129, and 30 percent off Fisher-Price toys. Kohl's will also be giving out $15 Kohl's Cash coupons for every $50 spent in-store or online during Black Friday Week.
Throughout the month of November, customers will have opportunities to receive 15 percent off purchases and extra Kohl's Cash to use during Black Friday week. Thanksgiving Day, Kohl's will but closed, but they have assured customers that there will be limited "super deals" available to them online. 310 Town Center Pkwy., Slidell, (985) 643-1426, kohls.com
Target
Target has turned their Black Friday into a full month of deals. Each week of November, the retailer offered a new series of deals online. The final week of deals from Target will be November 22 - November 28, and they have saved the best for last. Target has so many deals to offer their consumers this week.
The electronic deals at Target this year are killer. The Fourth Generation Echo and Echo Dot from Amazon will both be on sale. For your TV wants and needs, Target is taking $170 off the TCL Android 65-inch 4K TV, making it only $229.99. Other deals can be had on tablets, GoPros, fire sticks, and cameras.
Target also has a multitude of other sales on kids' toys, including sharp discounts on games, Barbie items, Legos, and puzzles, some marked down as much as 50 percent off.
If you're looking to save on home items, Target has several options for air-fryer deals this year. The retailer will take $100 off the Ninja Foodi 8-quart 9-in-1 air fryer, which makes the price $169.99. As a more budget-friendly option, Target will take $70 off the Ninja Foodi 5-quart 10-in-1 air fryer, making it $99.99. And customers will receive a $20 Target gift card when they spend $100 on Apple products. Multiple locations, target.com
Home Depot
Home Depot is going over the top this year, starting their Black Friday sale on November 8 and extending it until December 2, or while supplies lasts. The corporation made customers aware that they would be "reinventing" Black Friday this year, and they did not disappoint. If you're ready to deck your halls, Home Depot is running some Christmas-décor deals, such as a 12-foot light-up Santa, an 11-foot inflatable reindeer, and a pre-lit artificial Christmas tree, each for $79. For the handy individual around the house, a 270-piece mechanics tool set is $99, and a set of six power tools is $199. There are several items that will be for sale online only, such as the KitchenAid stand mixer, dinnerware sets, and wine glass collections. The store, like many other retailers, will be closed for Thanksgiving Day, but will reopen Black Friday morning. 1100 S. Claiborne Ave., (504) 592-1251, along with multiple other locations, homedepot.com
Lowe's
This year, Lowe's started Black Friday early, making some deals available on November 19. On Thanksgiving morning at 1 a.m., the retailer will begin the main Black Friday deals online. The store will open at 6 a.m. on Black Friday, with 28 pages of deals for their customers. Just a few of the many bargains at Lowe's this year include a Hisense 26-foot refrigerator for $1,199, a Craftsman six-gallon electric air compressor kit for $179, and a Kobalt 227-piece mechanic's tool set for $99. Lowe's is also discounting most of their DIY products, such as tools, smart-home products, and flooring. Some of the best Lowe's Black Friday deals will be online, and if you join the free MyLowe's program, you will be able to get free shipping also. Multiple locations, lowes.com
Lexus of New Orleans
It has been a hard year for all of us, and you deserve tocruise into 2021 in a new ride. The Lexus of New Orleans is giving you that opportunity with The Lexus "December to Remember" Black Friday sale on multiple of their new and used cars. Their top deals this year are on their new 2020 Lexus models. Put $3,999 down and pay as low as $369 a month to get a flashy new Lexus. Start browsing online and schedule your test drive today, so you will be ready to grab your car on Black Friday. The dealership will be closed Thanksgiving Day, but they will be open for normal business hours on Friday, November 27. 8811 Veterans Memorial Blvd., (504) 207-3100, lexusneworleans.com