Farmers markets are a great way to stock up on fresh produce from people in the local community. In the Greater New Orleans area and beyond, you can find a few amazing farmers markets that feature everything from fresh fruits and vegetables to crafts and live music. As of right now, many farmers markets in the area have had to shut down due to the pandemic and have not yet reopened. However, the five farmers markets below are currently operating and are happy to supply you with all your market needs!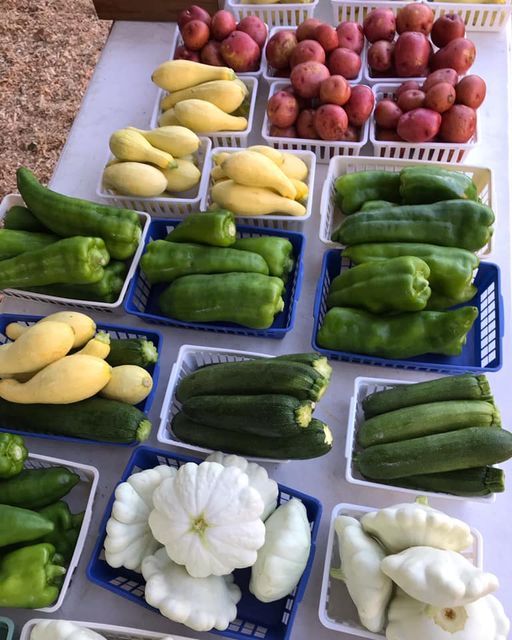 Gretna Louisiana Farmers Market
Local farmers and vendors come together every Saturday from 8:30 a.m. to 12:30 p.m. in downtown Gretna to host the Gretna Louisiana Farmers Market. Not only does this market have fresh fruits and vegetables available for purchase, but they also highlight local artists and their crafts. One popular vendor is LeBlades by LeBlanc, who has frequently been a part of the market, providing the service of sharpening and selling handmade knives.
Some of the other popular products at this market include freshly grown watermelons, smoked meats, juicy tomatoes, and fresh bread. 300 Huey P Long Ave., Gretna, facebook.com/GretnaFarmersMarket.
Crescent City Farmers Market
Crescent City Farmers Market pops up in three different locations around the New Orleans area, depending on the day. On Sundays, the market can be found in City Park at Tad Gormley Stadium, where vendors provide a plethora of products like seafood, farm-fresh cheeses, and wine. On Tuesdays, you can find a modified walk-up version of the market in Uptown New Orleans. On Thursdays, the market is held at the Lafitte Greenway in Mid-City.
The market offers pre-order and curbside pick-up, as well as the opportunity to browse and buy products on-site. Some of the customer favorites include pastries, pickles, figs, peaches, and Creole tomatoes. Multiple Locations, crescentcityfarmersmarket.org.
Westwego Shrimp Lot
If you're looking for high-quality shrimp and seafood, the Westwego Shrimp Lot is the perfect place to buy seafood in the local community. Home to 14 seafood vendors, local fishermen have been selling shrimp, crabs, oysters, and other fish at the market since 1978. A lot of the vendors are even second or third generation, having a ton of experience selling the best seafood while providing excellent customer service. The market is open seven days a week. 100 Westbank Expy., Westwego, 504-340-1830, facebook.com/officialwestwegoshrimplot.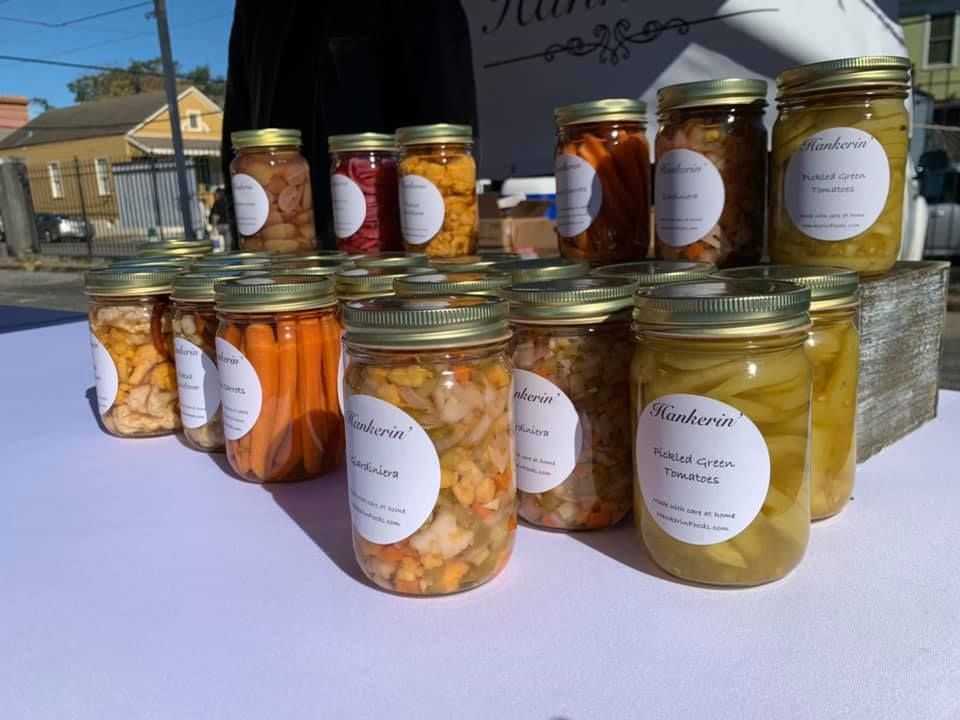 Bounyful Green Market
Every first and third Sunday of the month, you can stop by the Bounyful Green Market in Historic Algiers Point from 11 a.m. to 3 p.m. This market is run by Bounyful NOLA, a non-profit organization that aims to enhance different New Orleans neighborhoods and support small businesses. By attending this open-air market, you are supporting local growers and sustainable agriculture.
Local vendors come together to provide a variety of produce and handmade goods at this market. Homemade sourdough bread, beeswax candles, pickled vegetables, and freshly squeezed juices are just some of the products that entice customers. Since this is an open-air market, be sure to stay updated on the weather forecast before attending; the market remains open as long as the weather permits. 149 Delaronde St., Algiers, 504-909-8881, bounyfulgreenmarket.com.
Covington LA Farmers Market
People visit the Covington LA Farmers Market for home-grown produce, prepared foods, plants, all while listening to live music played by locals. The market is open every Wednesday from 10 a.m. to 2 p.m., as well as every Saturday from 8 a.m. to 12 p.m. On Wednesdays, the market opens at the Covington Trailhead; on Saturdays, the market opens next to the Covington Police Department.
Freshly made jams are often for sale and go perfectly with the loaves of bread and pastries that you can also find at the market. Rain or shine, the vendors at Covington LA Farmers Market are always present to provide the community with delicious fruits, vegetables, meats, and cheeses. Multiple Locations, covingtonfarmersmarket.org.