Crawfish season is well under way in Louisiana, and New Orleans is in no short supply of delicious mudbugs for residents to peel by the pound. So if you're looking to spice things up the next time you have a crawfish date, then Bywater Brew Pub has just what you need.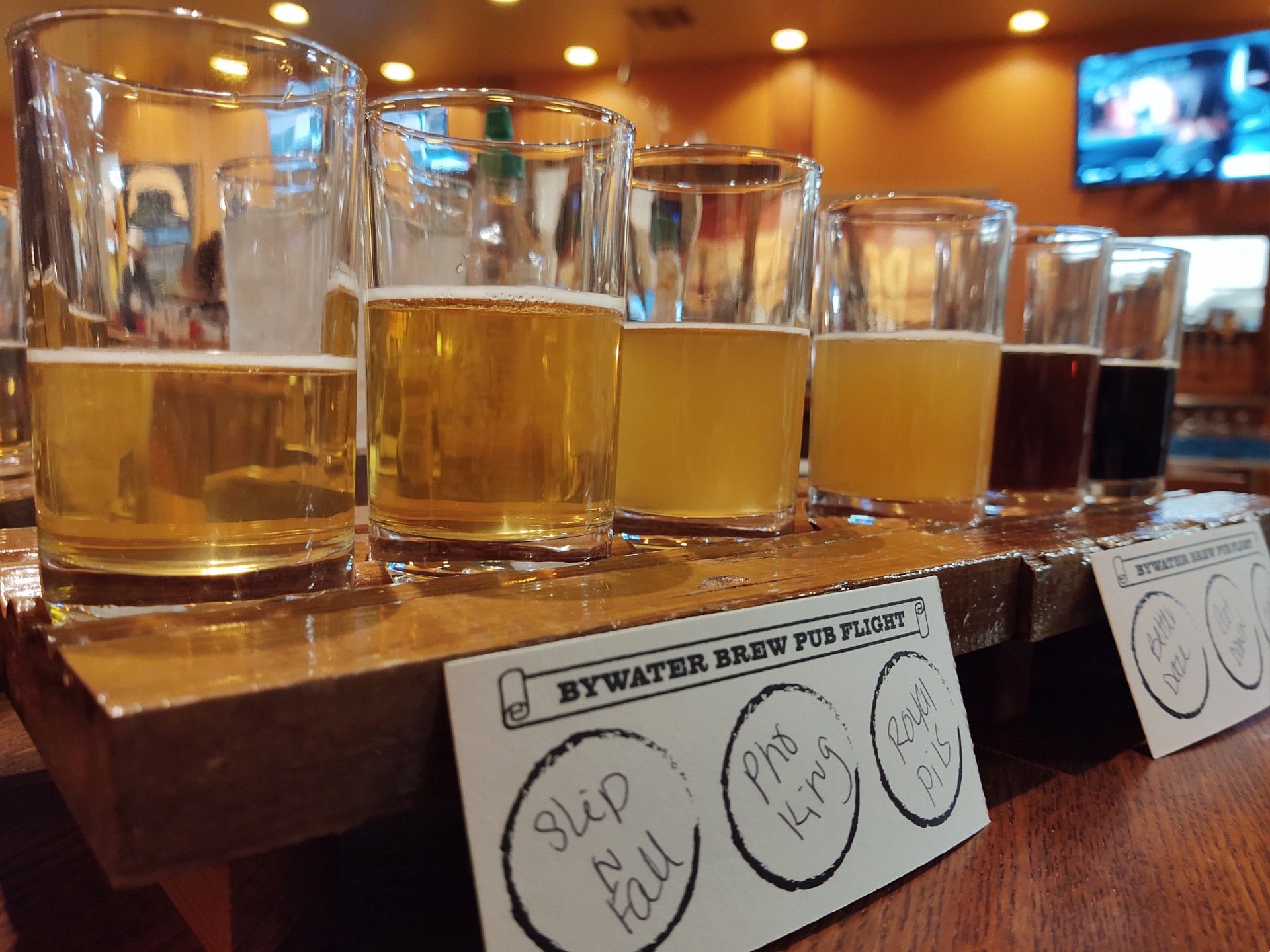 Owned by Nahum Laventhal and with a kitchen run by Chef Anh Luu, Bywater Brew Pub, located on 3000 Royal St., has everything for a great dining experience. The menu features food items that specialize in fusing Cajun, Creole, and Vietnamese flavors to perfect effect, reflecting Chef Luu's Vietnamese heritage and culinary experience while growing up in New Orleans. You'll see traditional items like spring rolls and yaka mein, as well as fun fusion dishes like The Phởritto (a burrito made with braised beef, rice noodles, scallions, bean sprouts, onions, basil, hoisin, and sriracha with a side of phở broth gravy) and the Bánh Mì Burger (topped with lettuce, jalapeños, cilantro, cucumbers, pickled carrots and radishes, fontina cheese, pork paté, and garlic-soy sauce aioli).
In line with crawfish season, Chef Luu is serving a new Viet-Cajun Crawfish dish, which is two pounds of crawfish that are stir fried with corn, potatoes, edamame, and spicy garlic-lemongrass butter. The resulting spicy butter sauce goes extreme well with the crawfish, and tastes especially good when you're licking it off of your fingers!
As the name suggests, Bywater Brew Pub, which is only three months old, also functions as a brewery, making its own brand of beers using five brewing tanks inside the building. Bywater Brew Pub is only the third brewery pub (a restaurant that has its own bar and brews its own beer) in the city after Crescent City Brew House and Gordon Biersch Brewery and Restaurant. Order a flight to sample a number of the restaurant's bubbly brews (my personal favorites are the Royal Pil, the Slip-N-Fall, and the Pho King Ale). With all of the beer and crawfish that you'll be devouring, make sure to make room for some dessert (the Beer Beignet Bites, as well as the Ube Brownie Ice Cream Sundae, are to die for).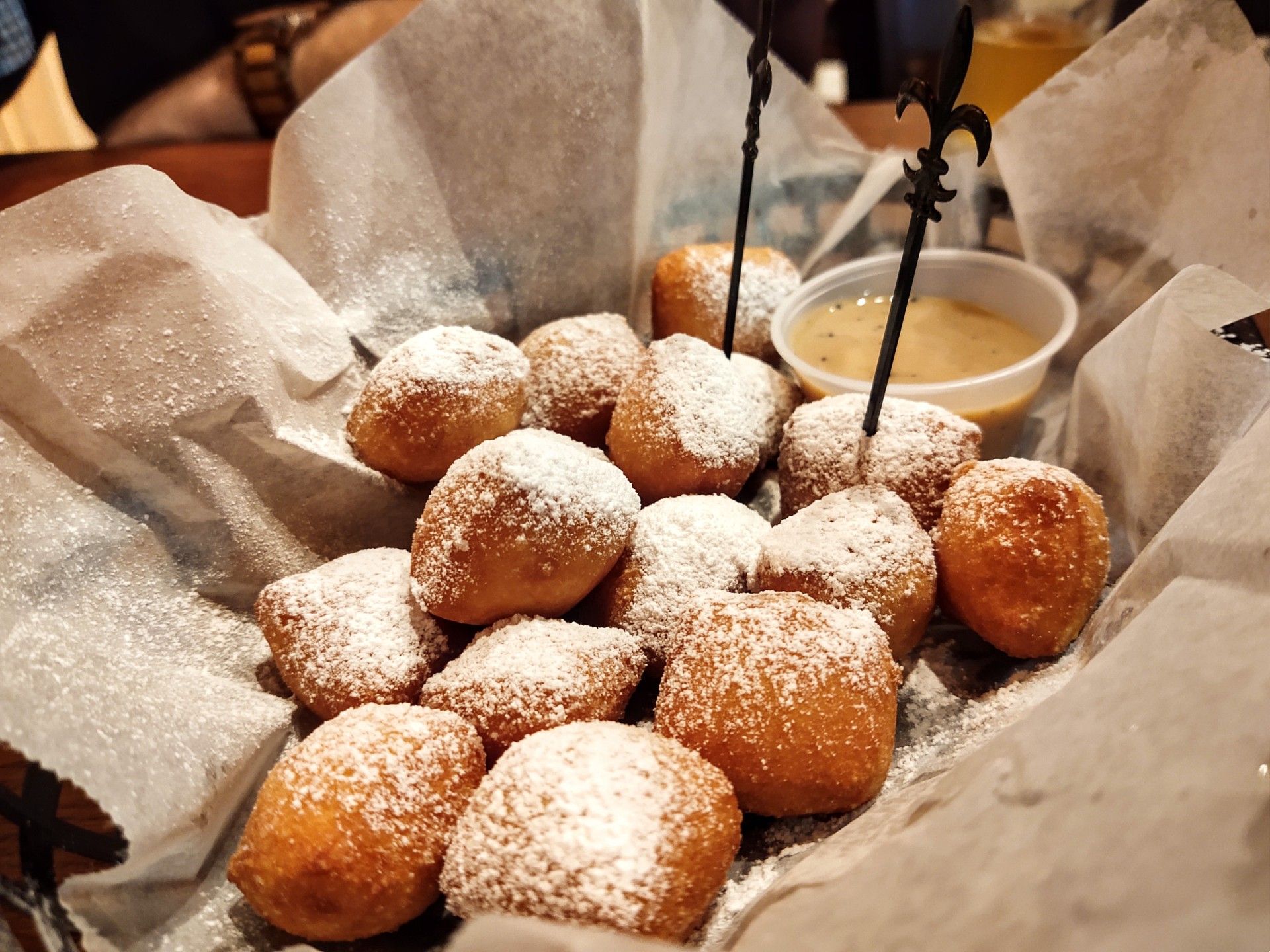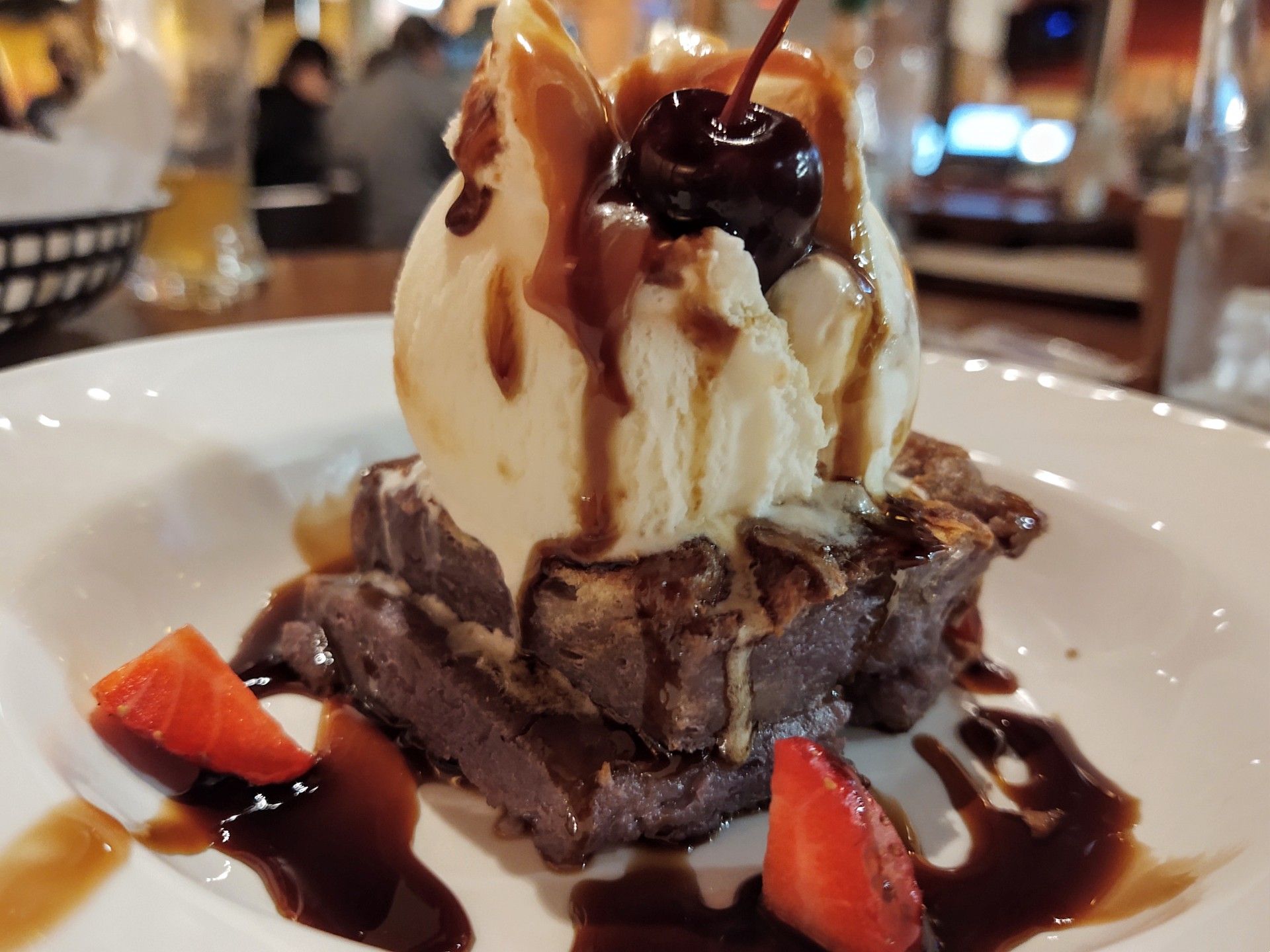 The restaurant is also adorned with many pieces of art from local artists, many of whom actually work in studios on Bywater Brew Pub's second floor (the building used to be the artist loft Studio Inferno until it was purchased by Nahum Laventhal in 2013). The building itself has been around in New Orleans for a long time: it housed the Olympic Boxing Club in 1892, the World Bottling Company after that, and also a garment factory in the 1930s (it's claimed that Ignatius Reilly's mother from A Confederacy of Dunces used to worked there). The Royal Street building holds quite a lot of history, and if Chef Luu, Nahum Laventhal, and the rest of the staff keep up the good work of providing quality food, beers, and ambiance, then Bywater Brew Pub should be another long chapter to that building's history.
Bywater Brew Pub is open from noon to 8 p.m. every day except Tuesdays and Wednesdays. Call 504-766-8118 or visit bywaterbrewpub.com to make a reservation.