The year 2020 has been hard for everyone, to say the least. With the holiday season almost in full swing by now, families are ready to settle down together and end the year right. With all that has gone on this year, it wouldn't be surprising if many people cannot imagine having to get in the kitchen and cook all day. Have a day to watch football with the family or catch up on the family news, and let your favorite restaurant take care of the rest. This year, Where Y'at has provided you with 10 of New Orleans's most delicious restaurants that have cooked up a Thanksgiving takeout menu for your family. All you have to do is warm up the food, set the table, and enjoy.
Blue Oak BBQ
This Thanksgiving, Blue Oak BBQ is cooking a Thanksgiving feast for customers to pick up, pop in the oven, and enjoy at home. This Thanksgiving menu has all you need for a delicious Thanksgiving meal. The menu features a whole smoked turkey with giblet gravy for $90, a whole smoked brisket for $132, and smoked turkey breast for $56. The whole turkey and the brisket can feed 10 to 15 people, and the turkey breast feeds six to 10 people. Sides such as shrimp and andouille dressing, cauliflower mashed potatoes, and roasted garlic mac 'n' cheese come in a quart size or in half a pan. The BBQ joint also features desserts on the menu, such as sweet potato casserole and chocolate pecan pie. Blue Oak BBQ gives customers the option to order the whole Thanksgiving feast, excluding the turkey, for $500. Click here to see the entire Thanksgiving menu. Orders will be taken until Friday, November 20, at 9 p.m., and you can place your order by clicking HERE.Customers will be able to pick up their feast between 9 a.m. and 5 p.m. on Wednesday, November 25. 900 N. Carrollton Ave., (504) 822-2583, blueoakbbq.com

With the COVID-19 pandemic hitting the New Orleans community so hard, Blue Oak BBQ wanted to contribute to the families of hospitality workers and musicians who are furloughed or laid off. On Thursday, November 19, the BBQ joint be hosting a New Orleans-style "Friendsgiving" at their empty warehouse space. This Thanksgiving drive-thru experience will provide packed and ready-to-heat Thanksgiving meals with turkey, seasonal vegetables, and sides enough to feed a family of four. Blue Oak BBQ will be giving away 800 free meals beginning at noon, on a first-come-first-served basis. 3330 Gravier St.
Cochon Butcher & La Boulangerie
Every Thanksgiving, Cochon Butcher and La Boulangerie team up to bring New Orleans the best catered Thanksgiving meal for their homes. This year, the menu features turkey brined with or without boudin stuffing, as well as turkeys that are fully cooked and smoked in-house. Chef Stephen Stryjewski says, "Our boudin-stuffed turkey is an amazing south Louisiana treat. On the surface, it is simply a turkey and rice dressing rolled into one dish, but it is so much more." Cochon Butcher's turkeys are all free-range, air-chilled, and prepared in 24-hour brine by in-house butchers. Other meats on the menu include marinated prime rib, jambalaya-stuffed chicken, and hog. All meat besides the turkey are served raw, to be cooked at home. The menu includes multiple Cajun sides that come in a small size that feeds four to six people, and a large size that feeds 1 to 12 people. Of course, the Thanksgiving menu has an excellent dessert selection, and it would not be a New Orleans Thanksgiving without boozy Butcher eggnog. Thanksgiving meals must be ordered by Saturday, November 21. You can order your dinner here. Pick up will be available between 10 a.m. and noon and 3 p.m. and 7 p.m. on Wednesday, November 25.
Cochon Butcher: 930 Tchoupitoulas St., (504) 588-7675, cochonbutcher.com
La Boulangerie : 4600 Magazine St., (504) 269-3777, laboulangerienola.com
Bywater American Bistro
The Bywater American Bistro is offering a simple Thanksgiving meal for $45 a person. The Thanksgiving menu features roasted turkey beast and leg, prune and sage stuffing, truffle mac and cheese, sweet potato mash, Brussels sprouts, spiced cranberry sauce, gravy, and, of course, pecan pie. The Thanksgiving meal comes packaged and ready to heat up. The Bistro is committed to bringing you the best ingredients, using only seasonal ingredients or those that were raised and caught with care. They will be delivering orders to you on Wednesday, November 25. You can also pick up your feast at the restaurant on Wednesday as well. 2900 Chartres St., (504) 605-3827, bywateramericanbistro.com
Bourbon House
This year, the New Orleans favorite Dickie Brennan's Bourbon House will be offering Thanksgiving meals to take home. The Bourbon House has two different dinners to pick from: a turkey dinner and a ham dinner, both $28. The turkey dinner comes with a slow-roasted turkey, cornbread oyster dressing, Yukon gold mashed potatoes, green bean casserole, gravy, and cranberry sauce. The ham dinner features cane sugar-glazed spiral-sliced ham, baked macaroni, shrimp and mirliton dressing, and Southern-braised greens. You can also order from the a la carte menu, which features a spiced apple salad. For desserts, the Bourbon House is offering a tart a la bouille and a spiced pumpkin cake. Call the Bourbon House for more information and go online to order your special Thanksgiving meal. 144 Bourbon St., (504) 522-0111, bourbonhouse.com
Café Reconcile
Café Reconcile is changing lives, and this Thanksgiving, they are bringing you a delicious Thanksgiving meal. For turkey options, the menu features a baked turkey or 10 pounds of turkey breast. Reconcile's menu has many traditional Thanksgiving sides and more, such as sweet potatoes with praline crumble and surf and turf stuffed bell peppers. Of course, you cannot forget the desserts; Café Reconcile offers Bananas f=Foster bread pudding and praline pound cake.All items are served cold and ready to be heated up. Place your order by Thursday, November 19, by calling or emailing the café, and do not forget to ask about their vegan options. Thanksgiving meals will be ready for pick up by Wednesday, November 25.
Café Reconcile is part of Reconcile New Orleans, a group that is committed to addressing the system of generational poverty, violence, and neglect in the New Orleans area. Their mission is to help young people attain skills and job training in order to live a more rewarding life. 1631 Oretha Castle Haley Blvd., (504) 568 - 1157, cafereconcile.org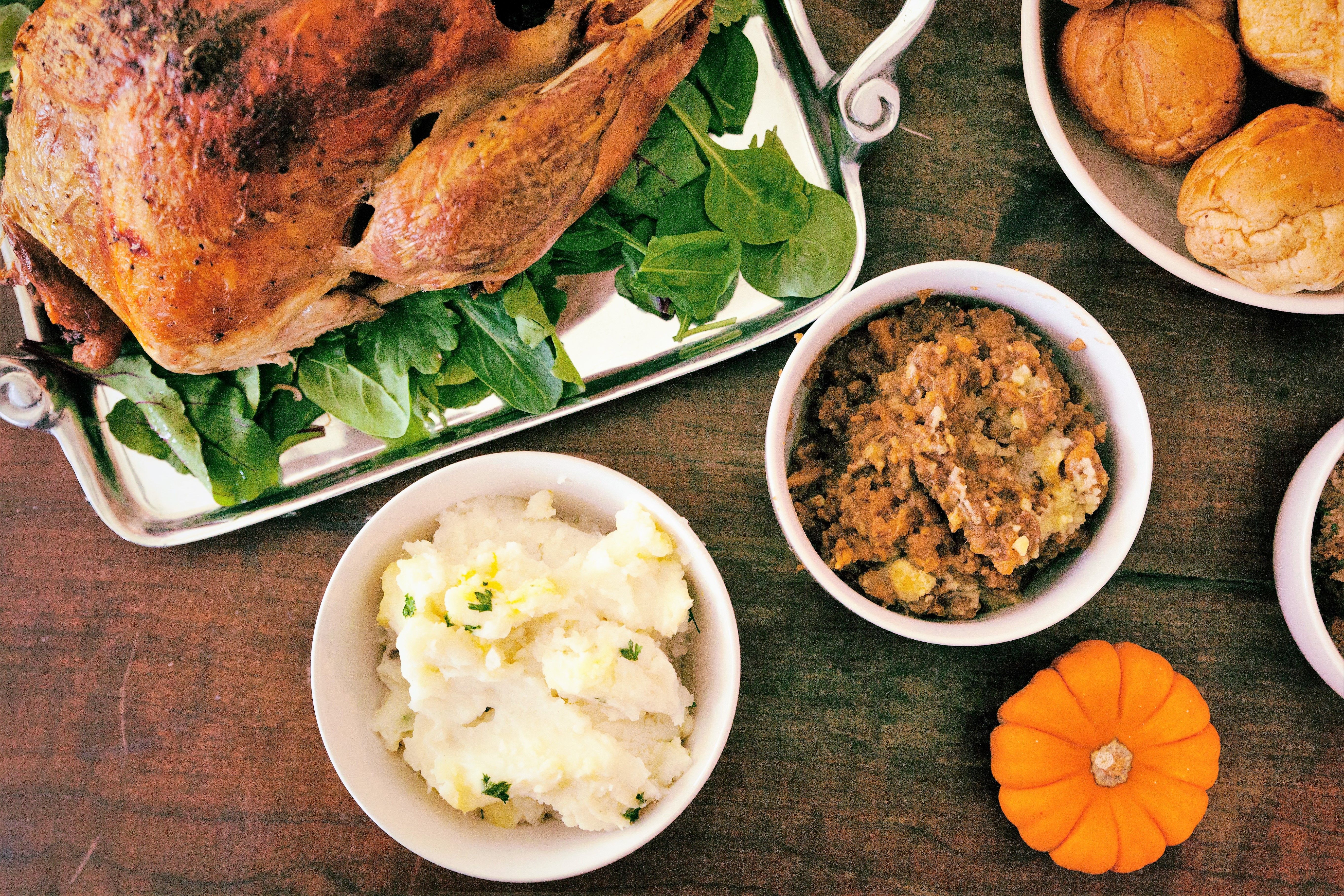 Willa Jean
This Thanksgiving, Willa Jean is thrilled to bring a variety of seasonal pies and savory sides to your table at home. Willa Jean's menu features Rob's Mean-A** Gumbo, creamed greens, cornbread and andouille stuffing, and cranberry sauce. The cranberry sauce and the gumbo are both sold by the quart. The creamed greens and stuffing willing feed six to eight people. For bread options, the menu offers a 10-inch Willa Jean cornbread, WJ "Hawaiian" dinner rolls by the dozen, and French baguettes. Do not forget your turkey gravy, which comes by the quart for $12. Willa Jean offers four dessert options, all for $37 each. Enjoy a chocolate bourbon pecan pie, a key lime white chocolate graham cracker, a pumpkin roasted white chocolate pie, or a New Orleans Rum Bundt cake. All these great desserts and sides will be available for pick-up only, between 9 a.m. and 3 p.m. on Tuesday, November 24, or Wednesday, November 25. Willa Jean will close their order page on Friday, November 20. 611 O'Keefe Ave., (504) 509-7334, willajean.com/home
Copeland's
Copeland's of New Orleans understands that Thanksgiving is about family, so they want you to leave the cooking to them this year. Keep the heat out of your kitchen and order your Thanksgiving feast from Copeland's to-go menu. Every year, the chef's at Copelands create a new menu for their guests during the holiday season and their famous Cajun fried turkey is always at the center of all catering packages. The catering packages offered can feed 12 or 24 people, or a family of four to six people.
For $175, the 12-person catering package includes one Cajun fried turkey, a quart of turkey gravy, and a pint of cranberry compote. For more sides, Copeland's gives the options of mashed sweet potatoes with pecan amaretto sauce or butter cream potatoes, smothered ham and bacon green beans or Cajun corn maque choux, and Louisiana oyster dressing or cornbread dressing. This package also comes with buttermilk biscuits and a small tray of chocolate cookies. The package for 24 people is $370, and it includes two Cajun fried turkeys, three quarts of gravy, a quart of compote, two dozen biscuits, a large tray of cookies, and all the choices in the package above. The restaurant has a family meal for $90. This menu features a four-pound fried turkey breast, turkey gravy, buttermilk biscuits, and a choice of three sides.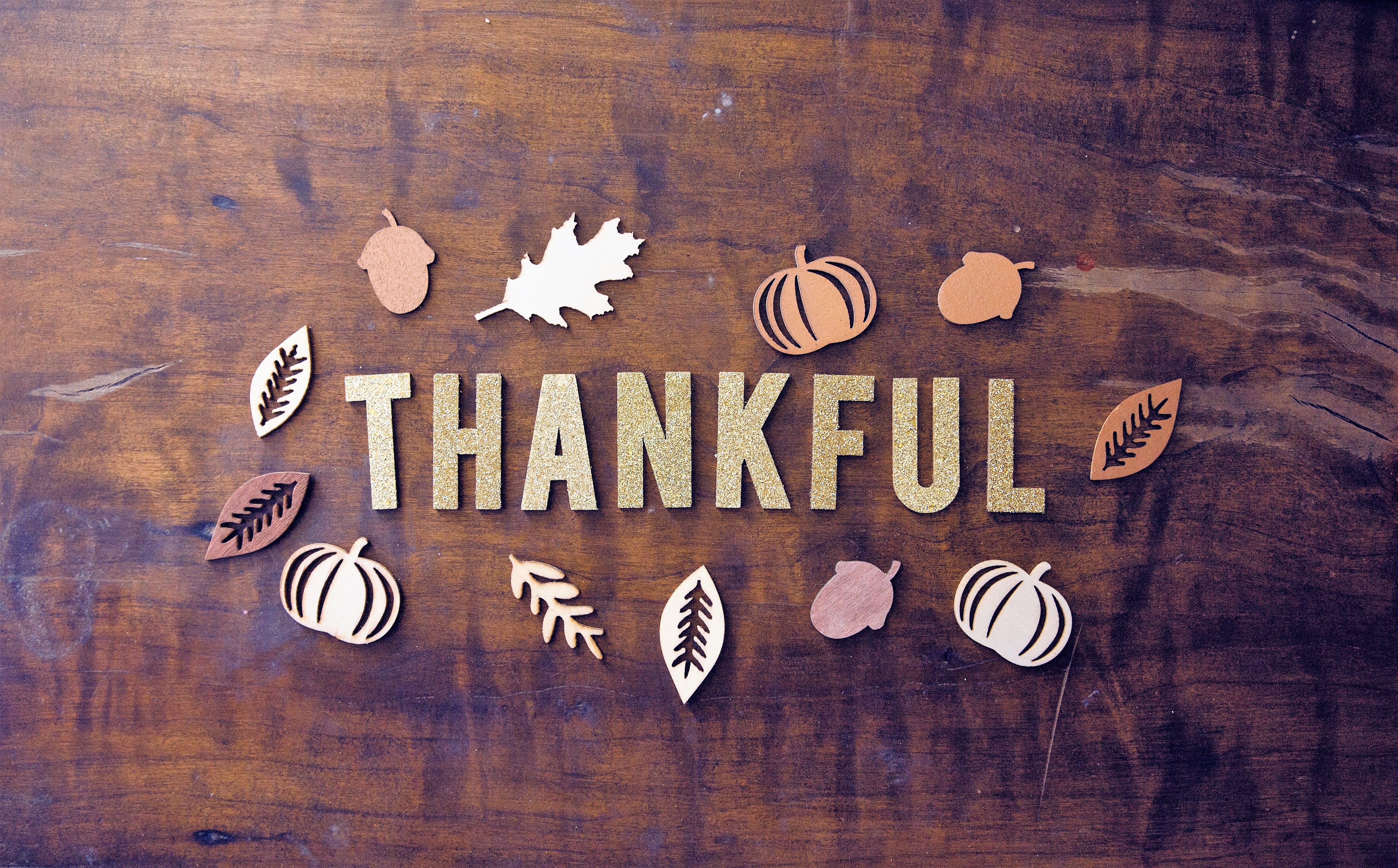 All the items from the catering packages can be ordered separately. Copeland's is also offering a la carte items. These include green bean casserole, Cajun corn, steamed white rice, signature cheesecake with a variety of toppings, turtle cheesecake, red velvet cheesecake, pumpkin bread pudding, and pumpkin cheesecake. The menu is offered from November 12 until November 30, and they ask that you order your meal two days before you need to pick it up. Multiple Locations, copelandsofneworleans.com
The Country Club
Feast without the fuss this Thanksgiving. The Country Club is offering Thanksgiving meals and a la carte options for preorder only. Each Thanksgiving dinner includes sliced boneless turkey, with a combination of white and dark meat. The turkey will be served with gravy, cornbread dressing, two sides, cranberry sauce, dinner rolls, and pumpkin cheesecake. For the sides, the options are mashed potatoes, sweet potatoes, Brussels sprouts, or green beans. To feed a family of four, it will be $88; for a family of eight, it will be $165; and for a family of 12, it will be $245.
The Country Club has many traditional sides, desserts, and multiple liquor options that guests can order as well. For your sides, you can add corn bisque, extra turkey meat, extra gravy, cornbread dressing, oyster dressing, mashed potatoes, sweet potatoes, Brussels sprouts, green beans, extra cranberry sauce, or extra bread. The dessert menu features a pumpkin cake and a pecan pie. Orders must be received by Thursday, November 19, and they must be picked up by Wednesday, November 25. 634 Louisa St., (504) 945-0742, thecountryclubneworleans.com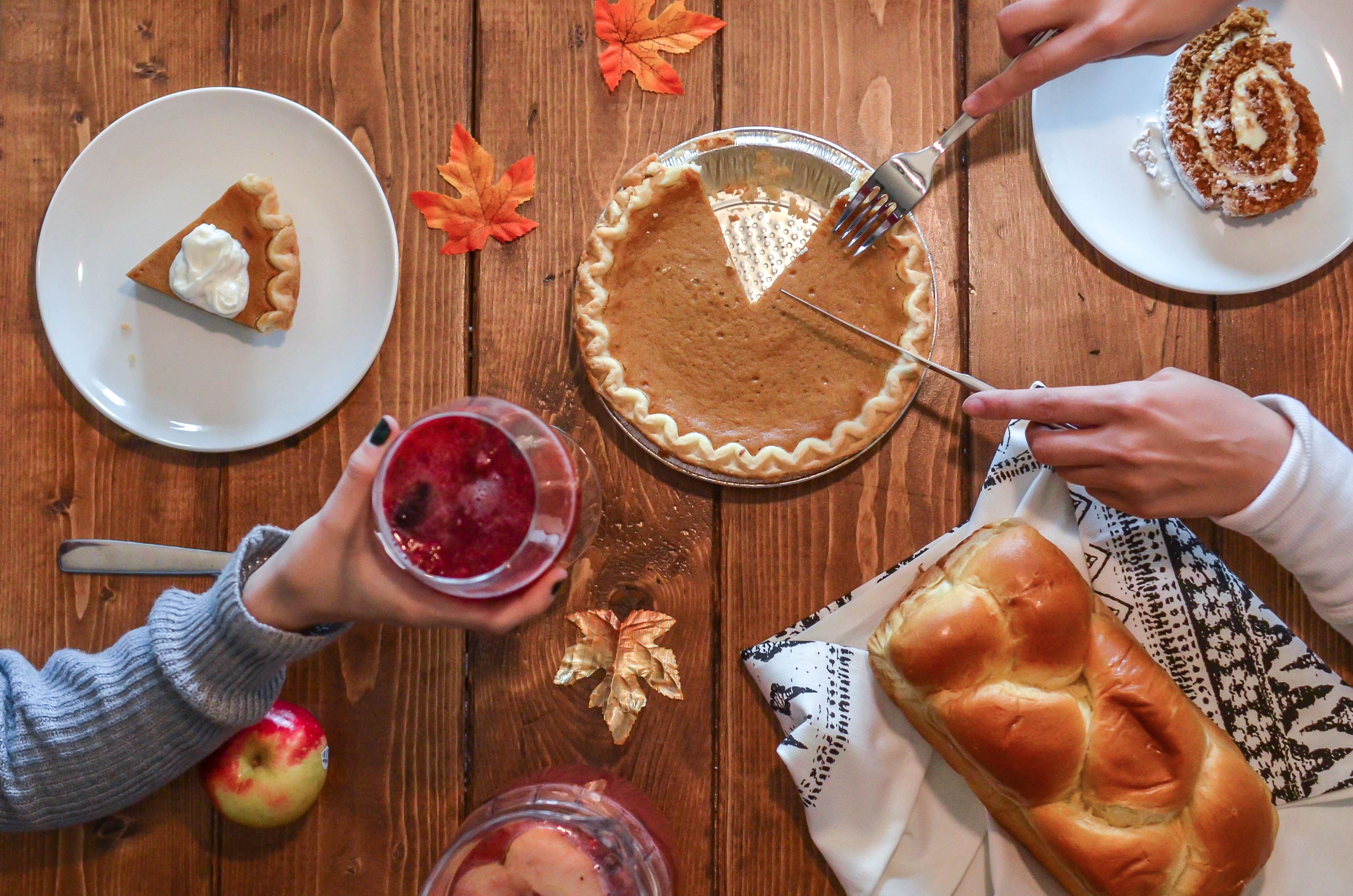 The Duke
This year, the delicious restaurant The Duke will be offering a Thanksgiving feast to go. The Duke will feed a family of six for $80 and a family of 12 for $100. The menu includes smoked turkey with gravy, cranberry sauce, dinner rolls, and sides. You can also order the turkey by itself for $50. The sides will include sweet potato souffle, mac and cheese, green bean casserole, twice-baked potato casserole, cornbread dressing, and a garden or Caesar salad. Enjoy a stress-free Thanksgiving with food from The Duke. 2740 Severn Ave., (504) 353 - 4227, thedukerestaurant.com
Palm & Pine
From 11 a.m. to 3 p.m. on Thanksgiving Day, Palm & Pine will be serving a four-course prix fixe menu that can be enjoyed at home or at the restaurant. For $55, guests will be able to pick one option from each course, or there will be an a la carte menu available. For the first course, the options are butter beans, fried Brussels sprouts, shrimp remoulade, crab and conch gratin, Beed Cheek Daube Glacé, and fried chicken livers. The second course includes options such as turkey neck gumbo, roasted pumpkin salad, and radicchio salad.
For the entrée, the menu includes Texas BBQ shrimp, blackened redfish, slow-roasted pork loin, turkey leg confit, and Oaxacan mole with braised duck. All entrees besides the Oaxacan mole come with the option of any two sides, which include tamarind-braised collard greens, roasted garlic mashed potatoes, sweet potatoes with chile butter, cranberry satsuma sauce, yeast rolls, or, for an upcharge of $2, fried oyster cornbread dressing.
For dessert, Palm & Pine has crafted some traditional Thanksgiving options. There is a cane syrup pie that is served with preserved lemon ice cream; a sweet potato pie with marshmallow fluff and candied pepitas; and chocolate mousse with mole spice, mango-manzana jam, and almond crumble.
Join Palm & Pine for the Sunday after Thanksgiving as the Saints take home another win. The Who Dat Lounge is a great place for Sunday gamedays, with specials such as the Upper Quarter Pounder and the spicy chicken sandwich with pepper jelly hot sauce. 308 N. Rampart St., (504) 814-6200, palmandpinenola.com