Nola Steak Thanksgiving Dinner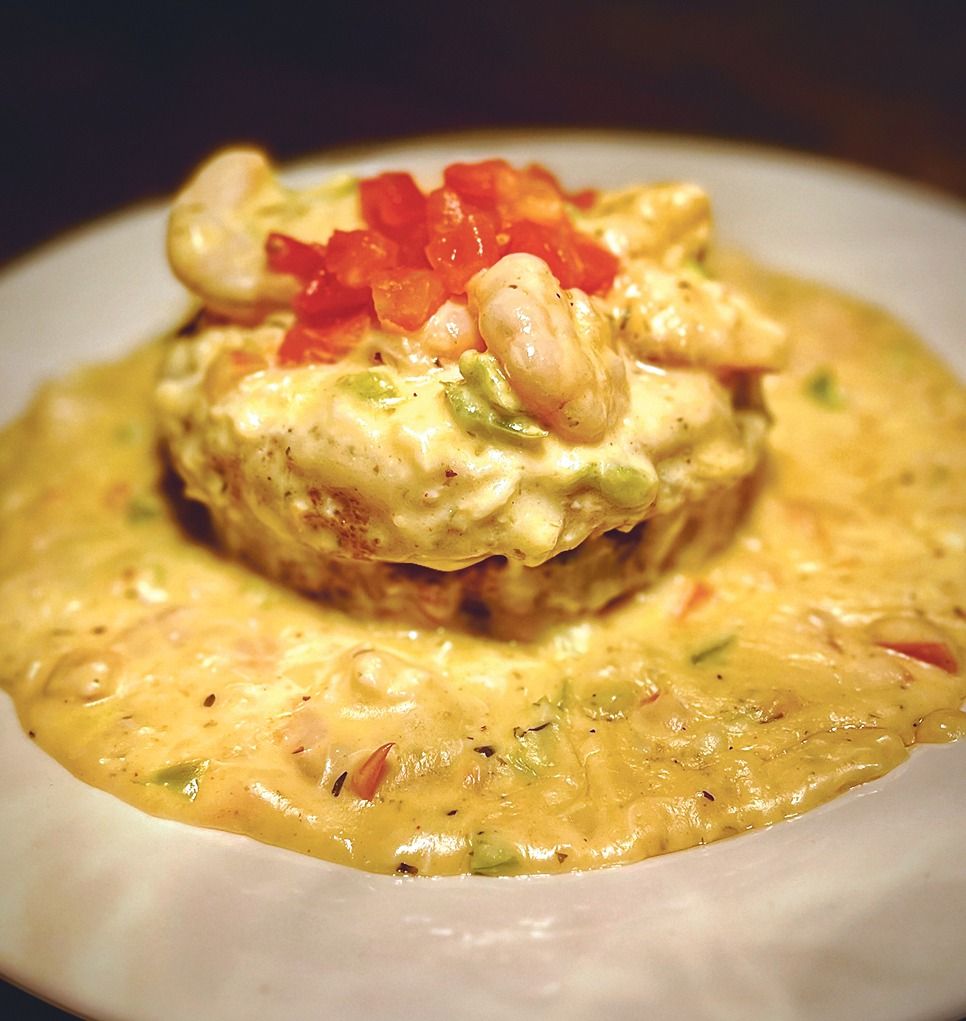 November 24
boomtownneworleans.com/dining
If you don't want to deal with organizing Thanksgiving lunch for your friends and/or family, consider bringing them out to NOLA Steak on November 24. The restaurant is located on the Westbank in Harvey's Boomtown Casino & Hotel, so you can even do a staycation and play some slots after dinner. From noon to 4 p.m., enjoy a three-course meal of corn and crab bisque, Cajun fried turkey breast, and sweet potato pie for just $38.
The Amazing Acro Cats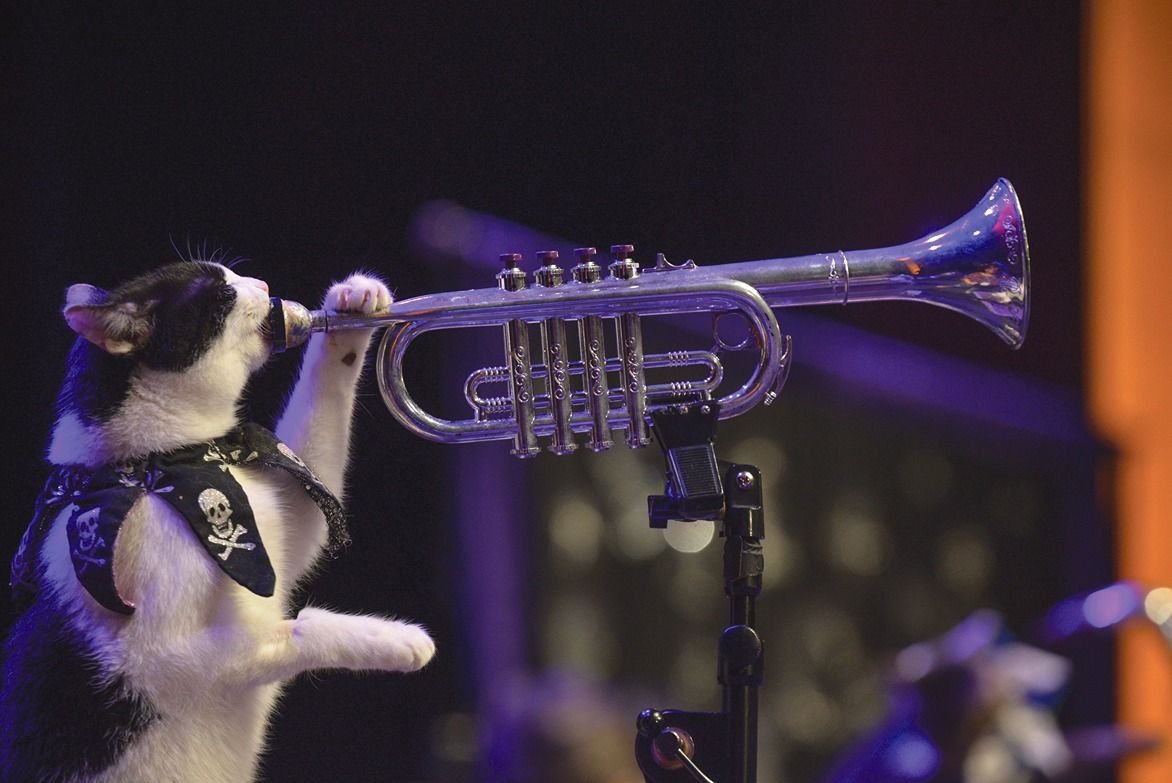 December 1 - 18 | rockcatrescure.org
The Amazing Acro Cats will be coming back to New Orleans this holiday season. This entertaining event features actual rescued cats performing acrobatic tricks for audiences. The event, which is presented by Rock Cats Rescue and is partnered with the Jefferson SPCA, will go from December 1 to 18 and will take place at the Allways Lounge and Cabaret on St. Claude Avenue. A portion of all proceeds will go towards the SPCA's invaluable cause.
Reveillon Dinner at the Country Club New Orleans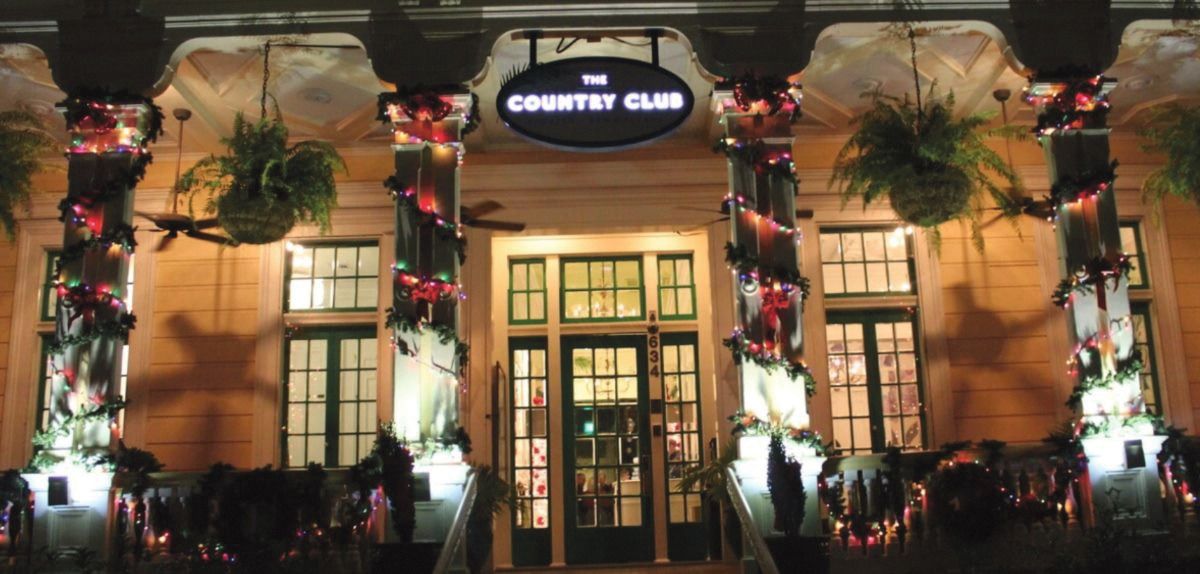 December 1 - 28 | thecountryclubneworleans.com
From December 1 to 28, the Country Club New Orleans will be providing patrons with the opportunity to try out their delicious and special Reveillon dinner. This festive feast is part of a Creole culinary tradition in New Orleans and will feature a Petite Reveillon Meal, which includes four family-style served courses. The specialty meal has a flat $60 price and is perfect to share with friends and families this holiday season.


Plaquemines Parish Orange Festival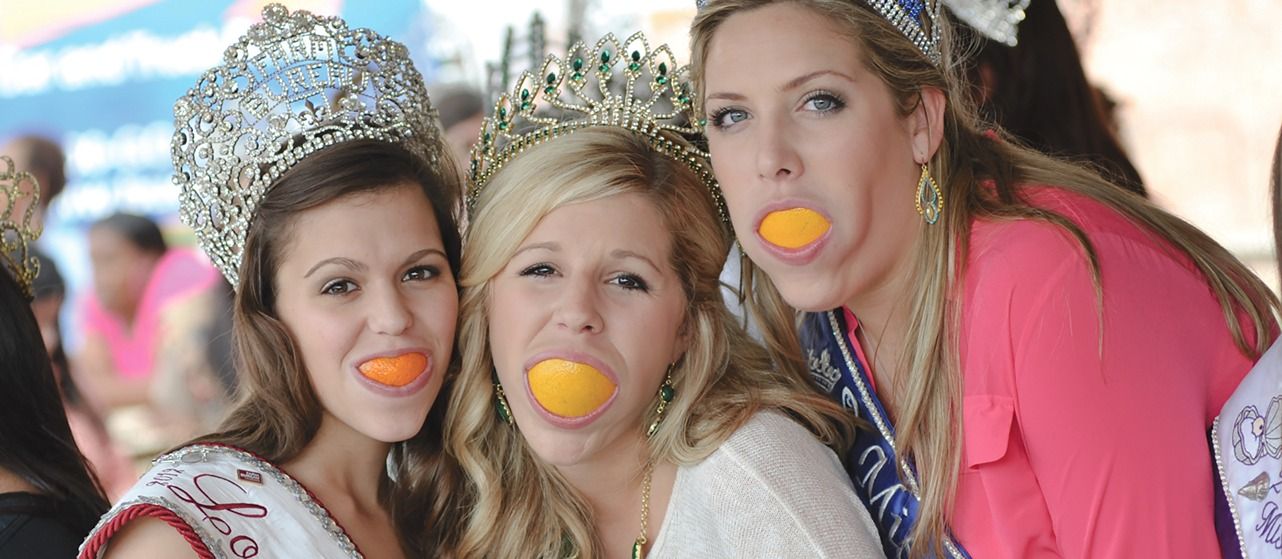 December 2-4 | orangefestival.com
Come visit this year's Orange Festival in Plaquemines Parish from December 2 to 4 for a weekend of carnival rides, live music, and delicious food. The fest was first formed in 1947 to promote Plaquemine Parish's citrus cultivation. The festival will be located at historic Fort Jackson, which is 65 miles south of the City of Gretna. Some of this year's amazing musical guests will include the BC Boyz Band, Nashville South, Aaron Foret, and more.
Improvisations Gala 2022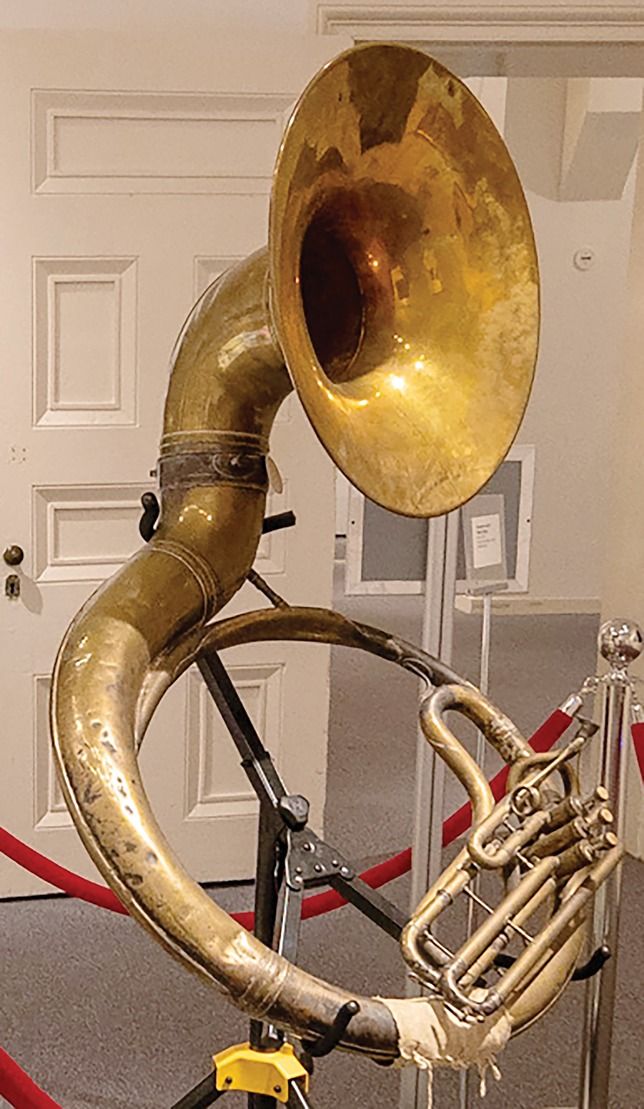 December 3
neworleansjazzmuseum.com
The Herb Alpert Foundation is presenting the 5th annual Improvisations Gala at the New Orleans Jazz Museum on December 3 from 8-11 p.m. This year's incredible lineup will feature artists such as Irma Thomas, Shake 'Em Up Jazz Band, Treme Lafitte Jazz Band, and many more. All profits from the Improvisations Gala will go directly towards funding the New Orleans Jazz Museum's education programs to curate a new generation of musicians.
LPO Holiday Shows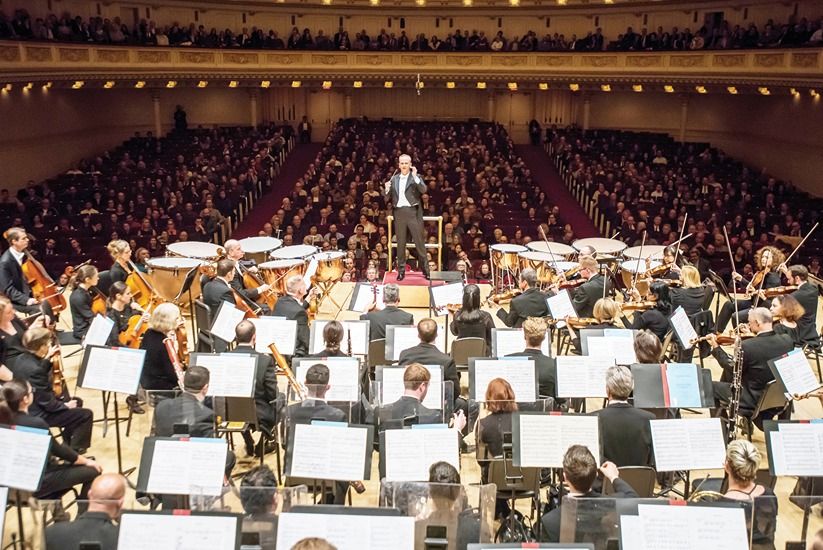 December 3 - 17 | lpomusic.com
The Louisiana Philharmonic Orchestra has a slew of festive holiday shows lined up for New Orleans residents this year. These events include the Orpheum Sessions: Holiday Spectacular at Orpheum Theater on December 3, Home Alone in Concert Live with LPO at the Mahalia Jackson Theater on both December 9 and 10, and the Orpheum Sessions: Classical Christmas at Orpheum Theater on December 15. The LPO will also provide music for Delta Festival Ballet's production of The Nutcracker on December 17 at the Mahalia Jackson Theater.
Running of the Santas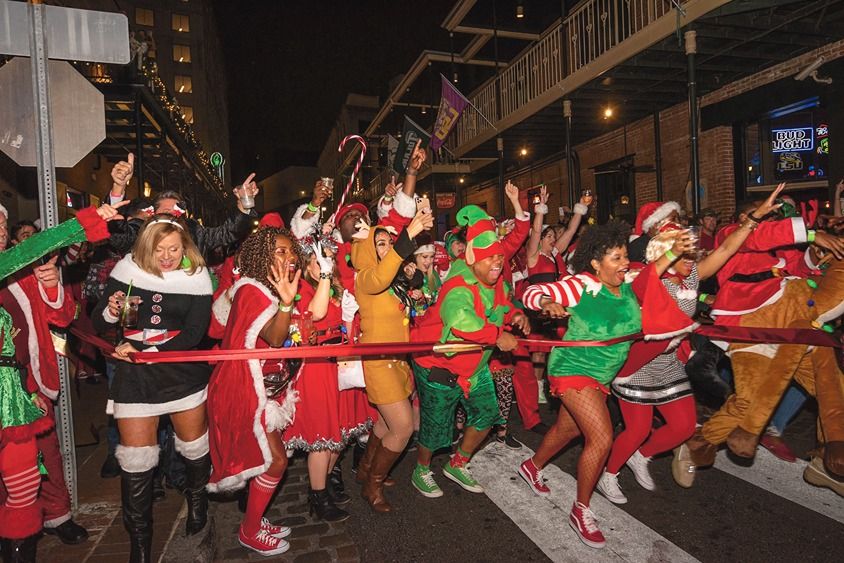 December 10 | runningofthesantas.com
Everyone naughty and nice needs to head out to this year's Running of the Santas Bar Crawl, which will take place on December 10. Starting at 6 p.m., hundreds of Santas will run from the "South Pole" to the "North Pole", aka Manning's on Lafayette Street to Generations Hall. There will be an after-party at Generations Hall with live music by Flow Tribe and Mannie Fresh. General and VIP admission is available and proceeds will go towards "That Others May Live" Foundation.
Absolut Best Bloody Mary Finals Party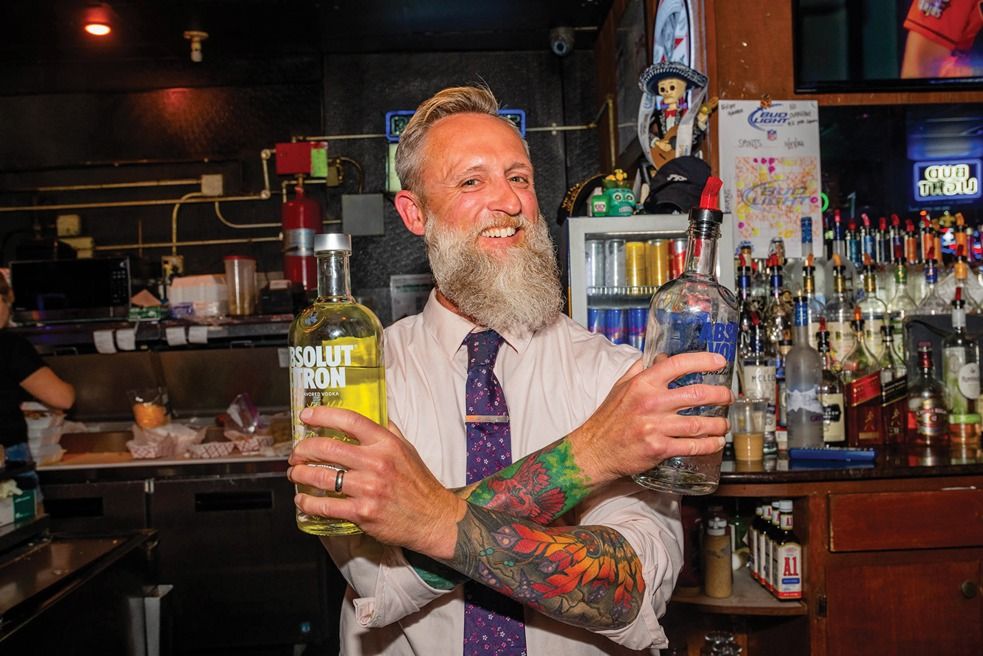 December 12 | Tchoupyard.com
Head out to The Tchoup Yard on December 12 and help judge who makes the best Bloody Mary in all of New Orleans. Cheer the five finalists as they mix behind the stick at The Tchoup Yard: Gabby from Gattuso's, Princesse from Mags 940, Heath from Beachcorner Lounge, Kyle from NOLA Caye, and Roxeann from the Higgins Hotel! The winning bartender will receive a weekend stay at Biloxi's Beau Rivage Resort & Casino.