Louisiana Renaissance Festival
November 24 through December 10 | larf2023.org
Travel back to the Middle Ages and have a great time at this year's Louisiana Renaissance Festival. The fest, which takes place in Hammond, features all kinds of different food, libations, artisans, and more to help guests feel like they've stepped right into a traditional medieval village. All kinds of musical performances, as well as special demonstrations like glassblowing and armored jousting, are all present at Ren Fest. Make sure to check Louisiana Renaissance Festival's website to see what specific weekend themes they have this year, as well as to purchase tickets.
Support Your Roots Parade
November 29 | therootsofmusic.org
Head out on Giving Thursday and take part in the Roots of Music's Support Your Roots parade and block party. The Roots of Music dedicates itself to empowering NOLA youth from low-income families through instrumental education and music theory. The parade, which will feature the organization's Marching Crusaders, will kick off from the Roots of Music's homebase on 1020 N. Prieur St. at 5:30 p.m. and will end at Li'l Dizzy's Cafe. There will also be a block party at Li'l Dizzy's Cafe, which is $25 to attend and will include food and a separate cash bar. All proceeds will go directly to the Roots of Music.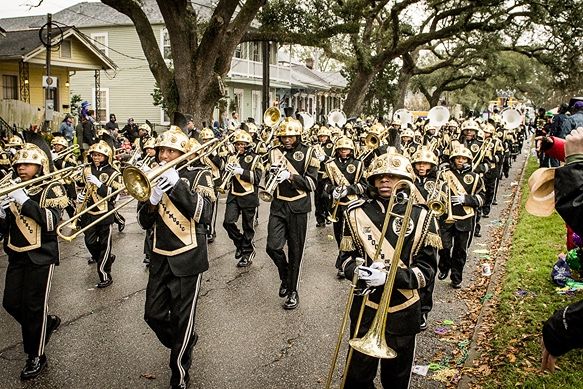 Wicked
November 29 through December 17 | saengernola.com
Don't miss the Tony Award-winning musical Wicked when it comes to New Orleans' Saenger Theatre. The story is set in the Wizard of Oz universe and follows the story of Elphaba and Galinda, two witches who develop an unlikely friendship and who end up becoming the Wicked Witch of the West and Glinda the Good Witch. Since its debut in 2003, which featured Idina Menzel and Kristin Chenoweth as the witches, Wicked has become Broadway's fourth-longest running show. Visit the Saenger Theatre's website for specific showtimes and to purchase tickets.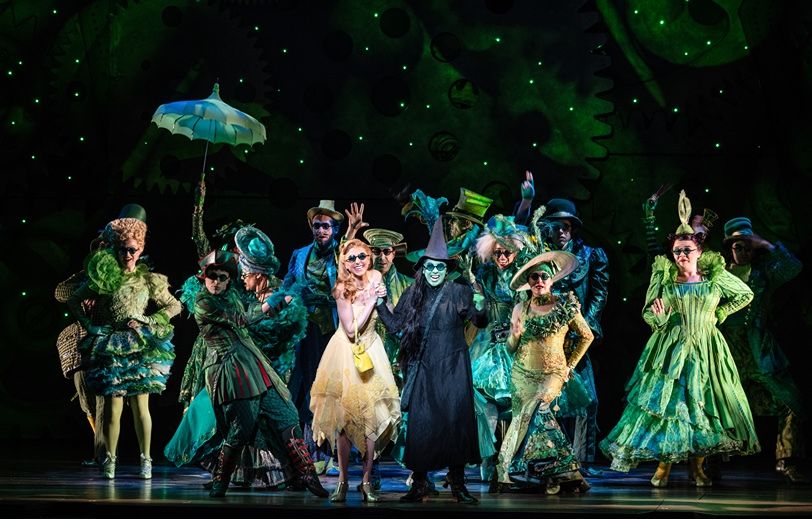 The Amazing Acro-Cats
November 30 through December 17 | rockcatsrescue.org
Samantha Martin and Rock Cats Rescue are returning to New Orleans to put on the beloved Amazing Acro-Cats "Meowy Catmas" performances at the AllWays Lounge & Cabaret. The performances feature Martin leading an assortment of cats who perform various tricks including jumping through hoops and tightrope walking. The shows will also feature "live music" by a band of cats called the Rock Cats. The shows benefit Rock Cats Rescue, which is dedicated to rescuing, caring for, and finding forever families for homeless kittens. Visit Rock Cats Rescue's website for tickets and consider making a donation to them as well.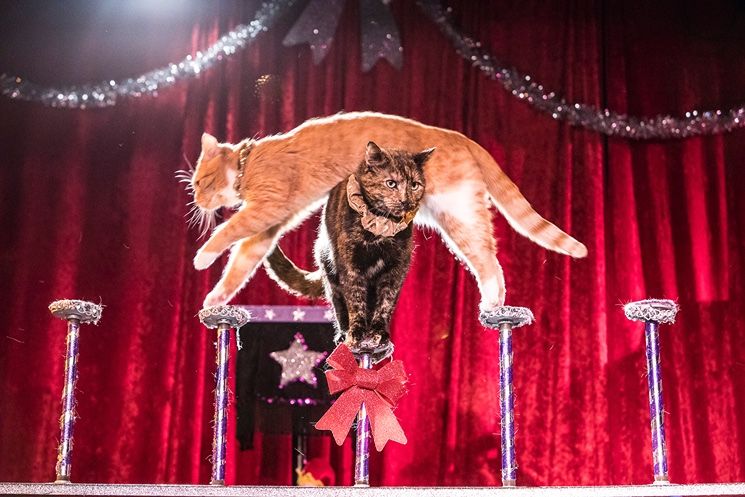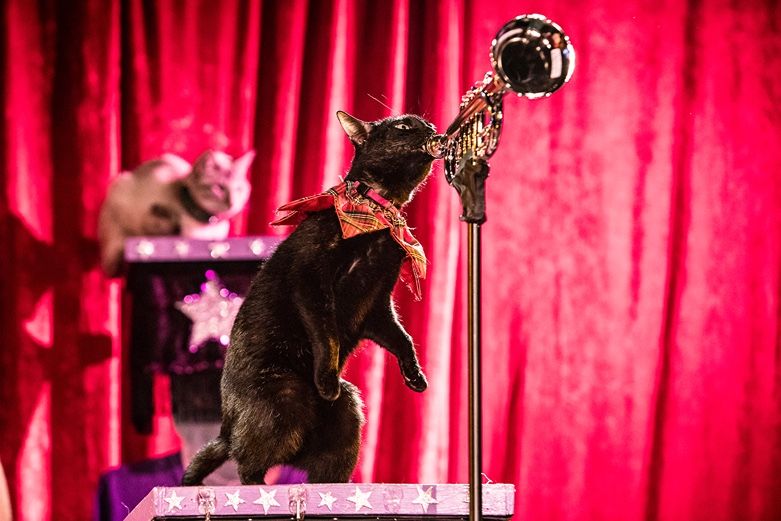 Plaquemines Parish Orange Festival
December 1-3 | facebook.com/plaqueminesorangefestival
Get ready for a lot of vitamin C at this year's Plaquemines Parish Orange Festival. The festival was initially formed in 1947 to help market and promote cultivation of Plaquemines Parish's citrus crop. Taking place at Historic Fort Jackson in Buras, the festival will feature plenty of oranges to enjoy, as well as musical performances by Nashville South, R&R Smokin Foundation, Ernie Wilkinson & the Hot Sauce Band, and more. The festival will also have plenty of carnival rides and other Louisiana delicacies to enjoy. Visit the festival's website and Facebook for more info.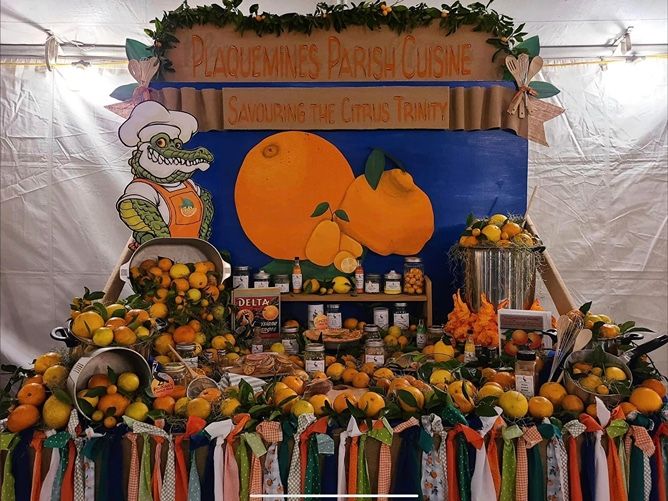 Lisette Oropesa
December 1 | mahaliajacksontheater.com
Don't miss opera star Lisette Oropesa performing live with the Louisiana Philharmonic Orchestra at the Mahalia Jackson Theater. The Cuban-American soprano was born in New Orleans and studied vocal performance at Louisiana State University. Oropesa landed her first major role in the Metropolitan Opera's production of The Marriage of Figaro when she was just 22 years old. She is now one of the most in-demand lyric coloraturas in opera today and performed leading roles in some of the most famous opera houses in the world. The performance will start at 7:30 p.m. and tickets start at $36.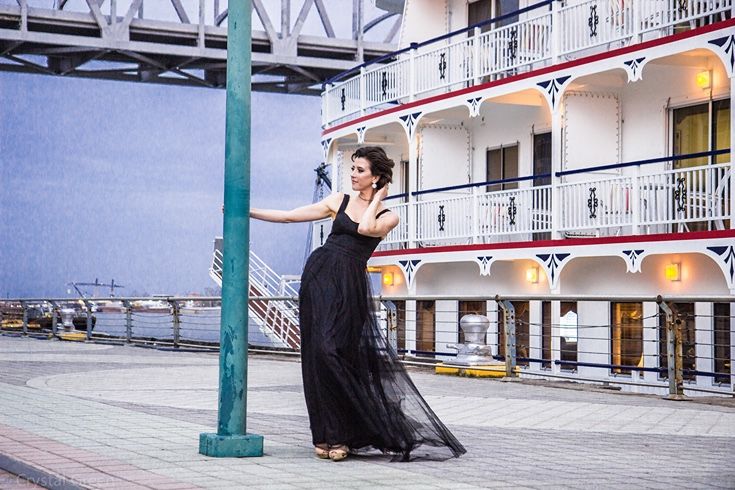 Improvisations Gala
December 2 | nolajazzmuseum.org/gala
Head over to the New Orleans Jazz Museum for its 6th Annual Improvisations Gala, which is presented by the Herb Alpert Foundation. The gala will feature live music by headliners Jason Neville Funky Soul Band and "Mr. P Funk" George Clinton, as well as many other artists from New Orleans and Latin America. Guests will also be able to walk around a showcase of beautifully illuminated installations and enjoy dance performances from the museum's Sound Collage experience. General admission is $150 from 8-11 p.m., while a patron party and VIP backstage experience is $300 and starts at 7 p.m.
Running of the Santas
December 9 | runningofthesantas.com
Put on your best red coat and white beard, and take part in this year's Running of the Santas. This annual tradition features lots of people dressing up as St. Nicholas and running from "the South Pole" to "the North Pole," or rather from Manning's Sports Bar & Grill to Generations Hall. The run will take place at 6 p.m. with a pre-party at Manning's starting at 2 p.m. When the run is finished, the Santas will gather for an afterparty at Generations Hall with live entertainment by the Bucktown All-Stars. Tickets are available on the event's website.