American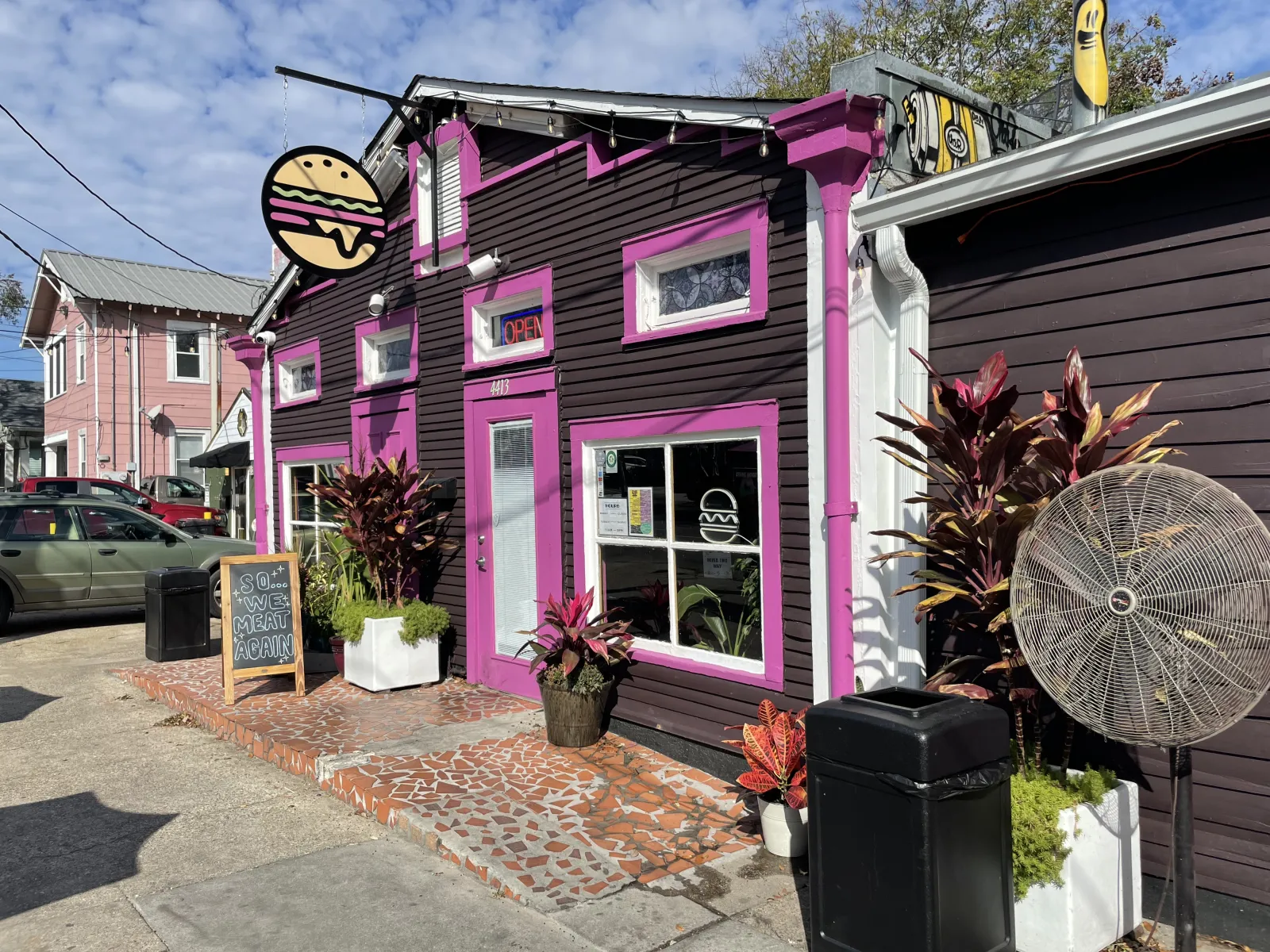 Bub's NOLA
is the best place in the city to get some fine smash burgers. The standard Bub Burger is an easy choice, but customers who want to expand their palates can also go for more creative choices like the Peanut Bubber or the Rodeo Adobo. They also offer grilled cheese and hot sausage sandwiches. Make sure to try the unique Gumbo Fries.
4413 Banks St., bubsnola.com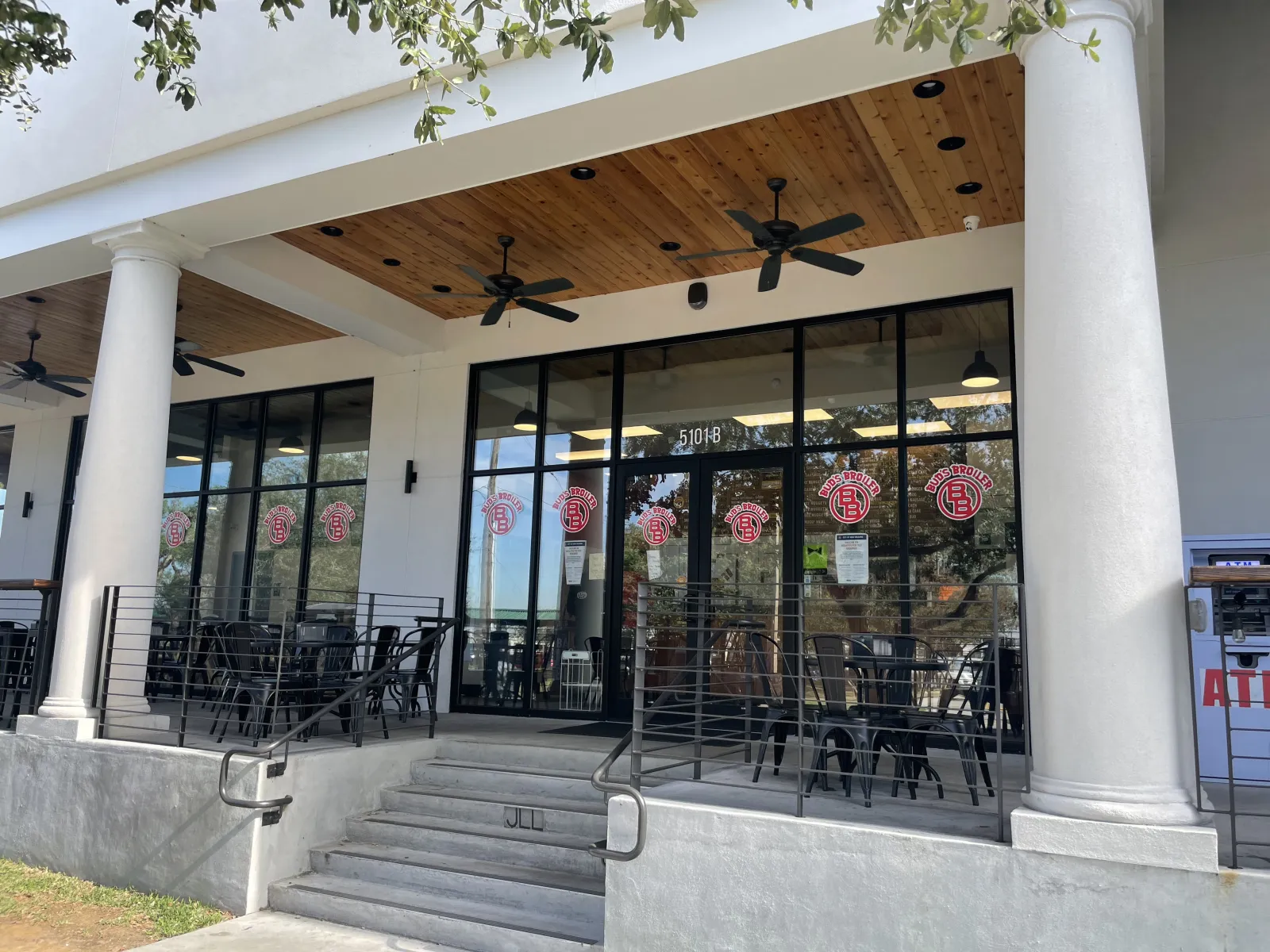 Bud's Broiler
is a true New Orleans gem that locals flock to in droves. The chain is known far and wide for their amazing broiled, charcoal burgers and finger licking hickory smoke sauce. Whether you choose to go to Covington, Metairie, City Park, Kenner, or Jefferson Highway, you are bound to get some of the best burgers in the city.
Multiple Locations, facebook.com/Buds-Broiler-City-Park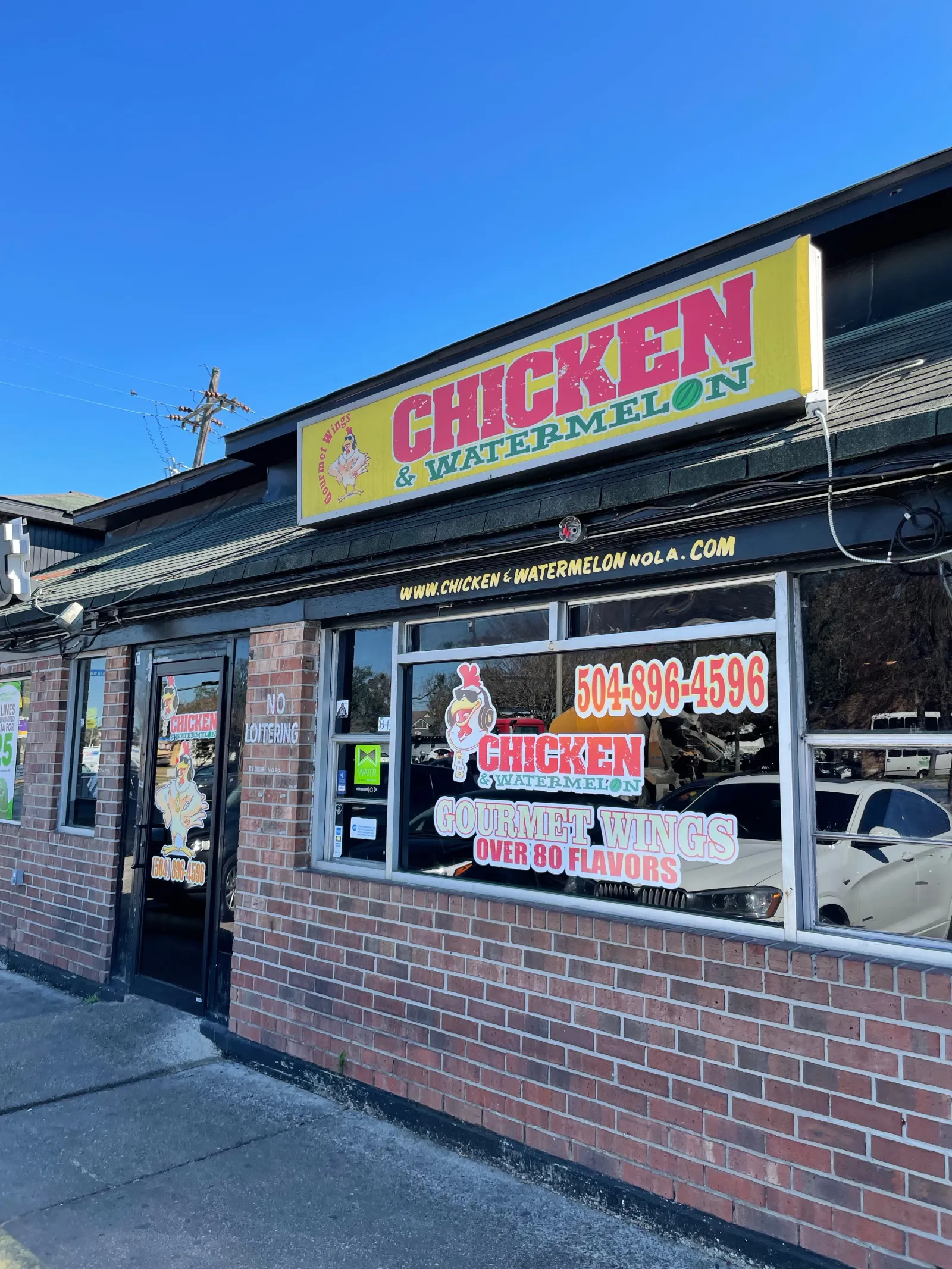 Chicken & Watermelon
is, without a doubt, one of the best places to get chicken wings in New Orleans. The restaurant's goal is to serve quality meals at affordable prices. There are all kinds of different and delicious wing flavors to choose from like Caribbean BBQ, Yaka-mein, Honey Mustard, and more. Don't forget the slice of watermelon on the side.
Multiple Locations, boogiebird.com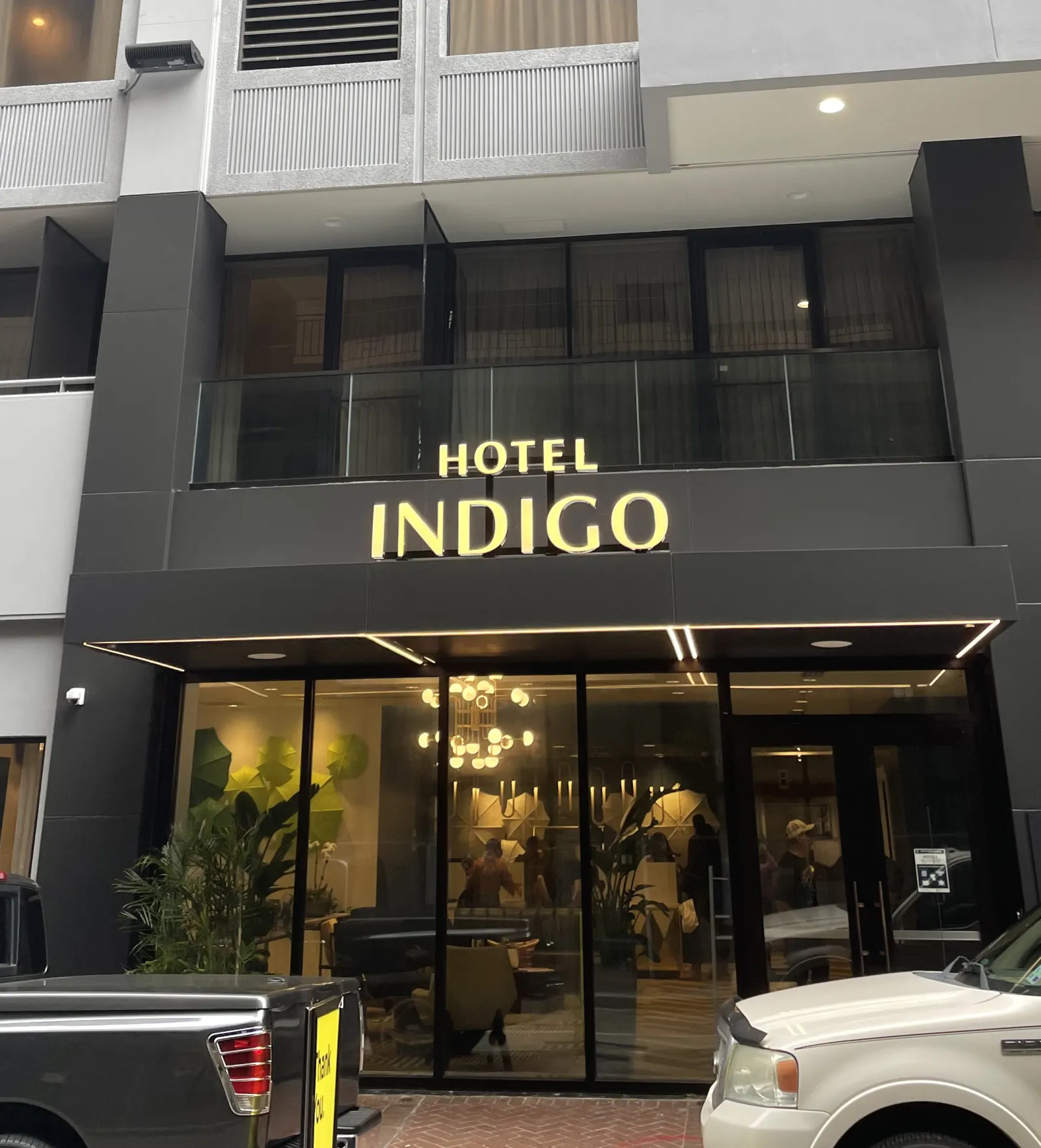 Common Interest
inside the Hotel Indigo features delicious Southern cuisine with a New Orleans twist. Featuring a friendly staff, modern décor, and wonderful cocktails, menu highlights include the Riverbend Griddled Butt'ah Burger, Cajun Queso appetizer, and Debris & Grits. The restaurant is open until midnight and thus a great option before a night in the French Quarter.
705 Common St., 504-595-5605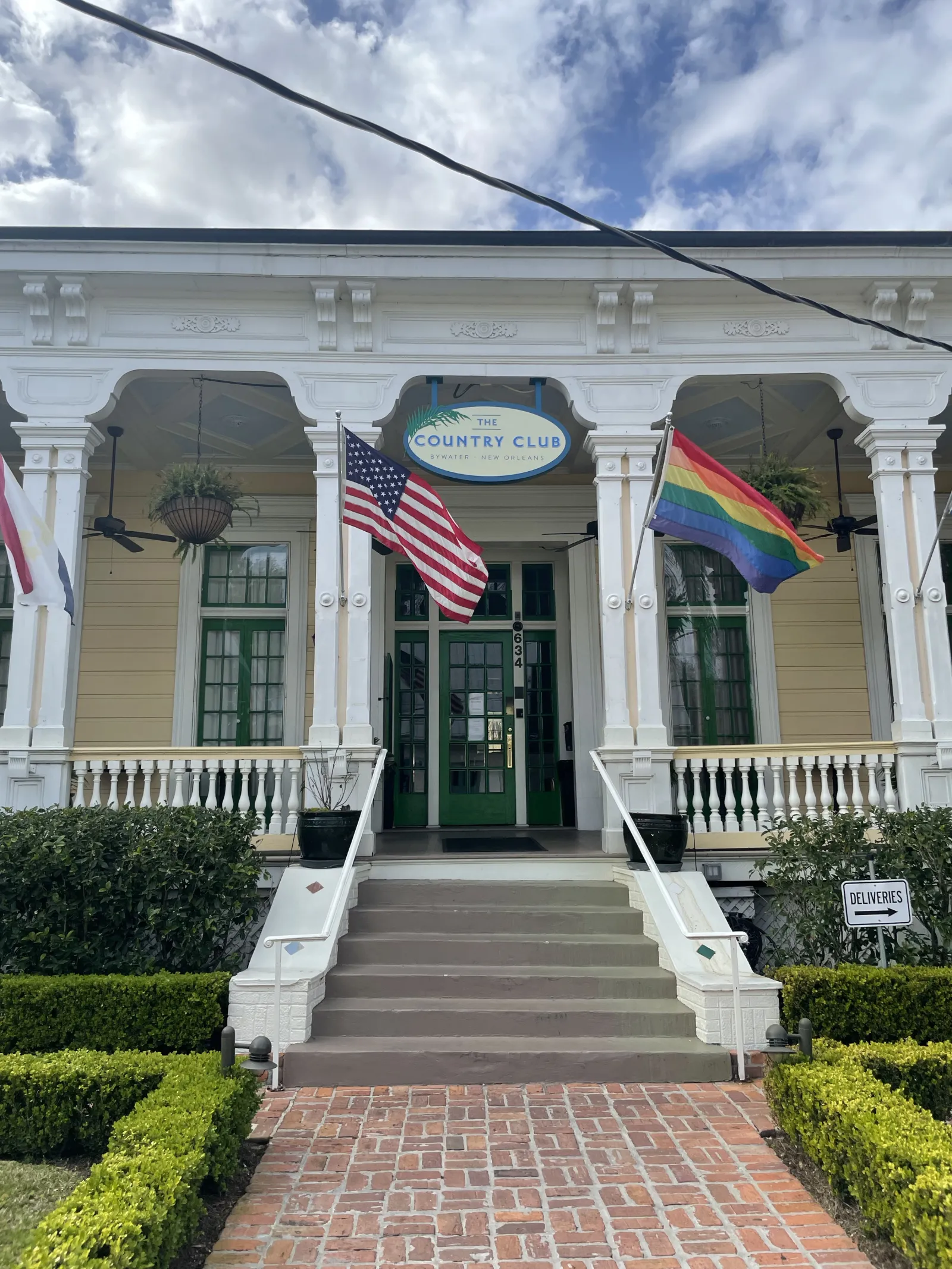 The Country Club
is one of the Bywater's best kept, and most elegant, secrets. Not only do they offer exquisite food and quality cocktails, The Country Club also has a separate pool area. Enjoy dishes like the black angus hamburger or the grilled Norwegian salmon. Make sure not to miss out on their weekend drag brunches.
634 Louisa St., 504-945-0742, thecountryclubneworleans.com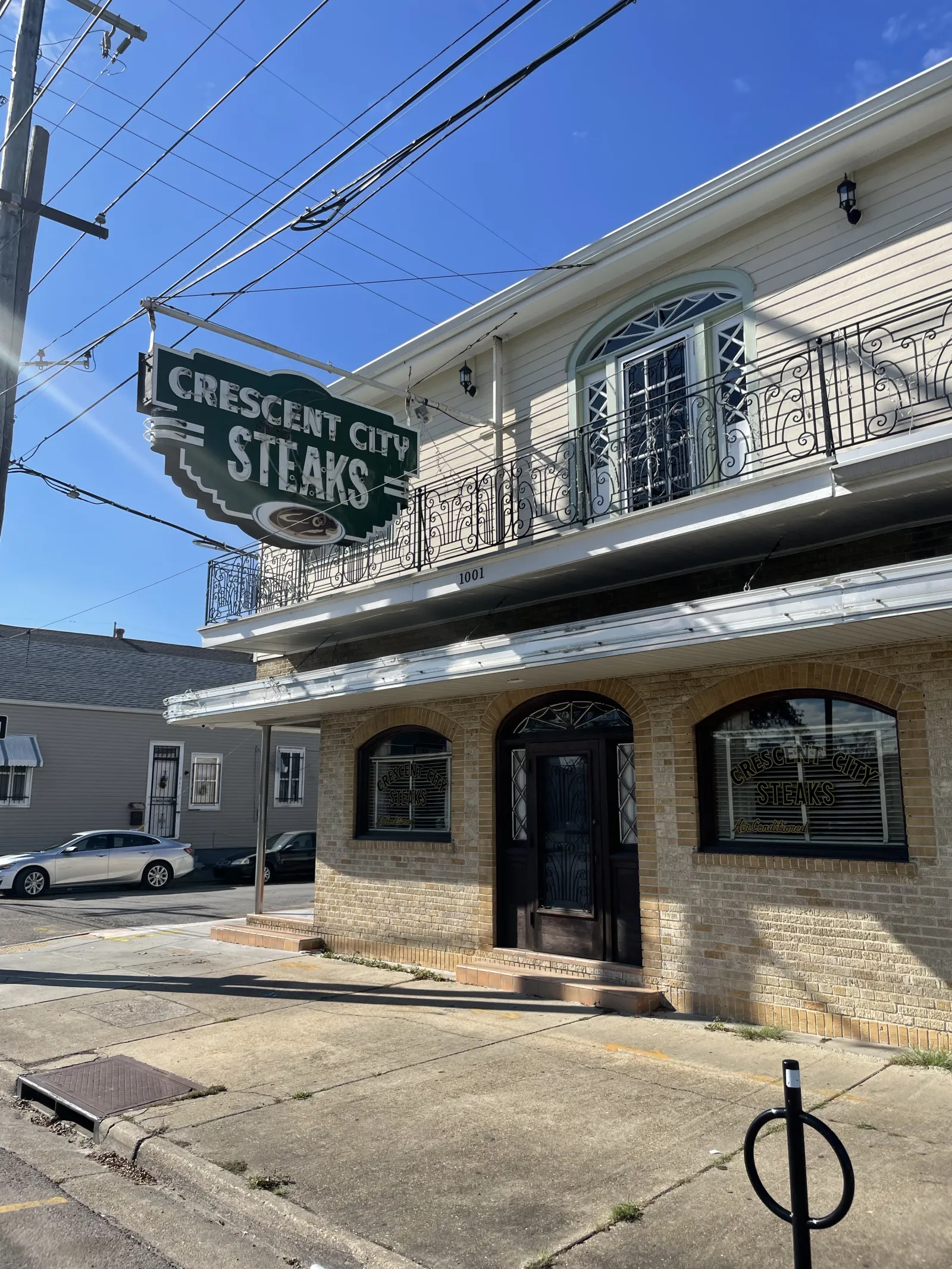 Crescent City Steaks
is Louisiana's oldest family-owned steakhouse, and it has stuck around for a reason. Their New Orleans-style steaks, which they sizzle in butter, are out of this world. Anything on their award-winning menu is fantastic, from the broiled lobster tail and shrimp cocktail to the stuffed mushrooms and bread pudding.
1001 N. Broad St., 504-821-3271, crescentcitysteaks.com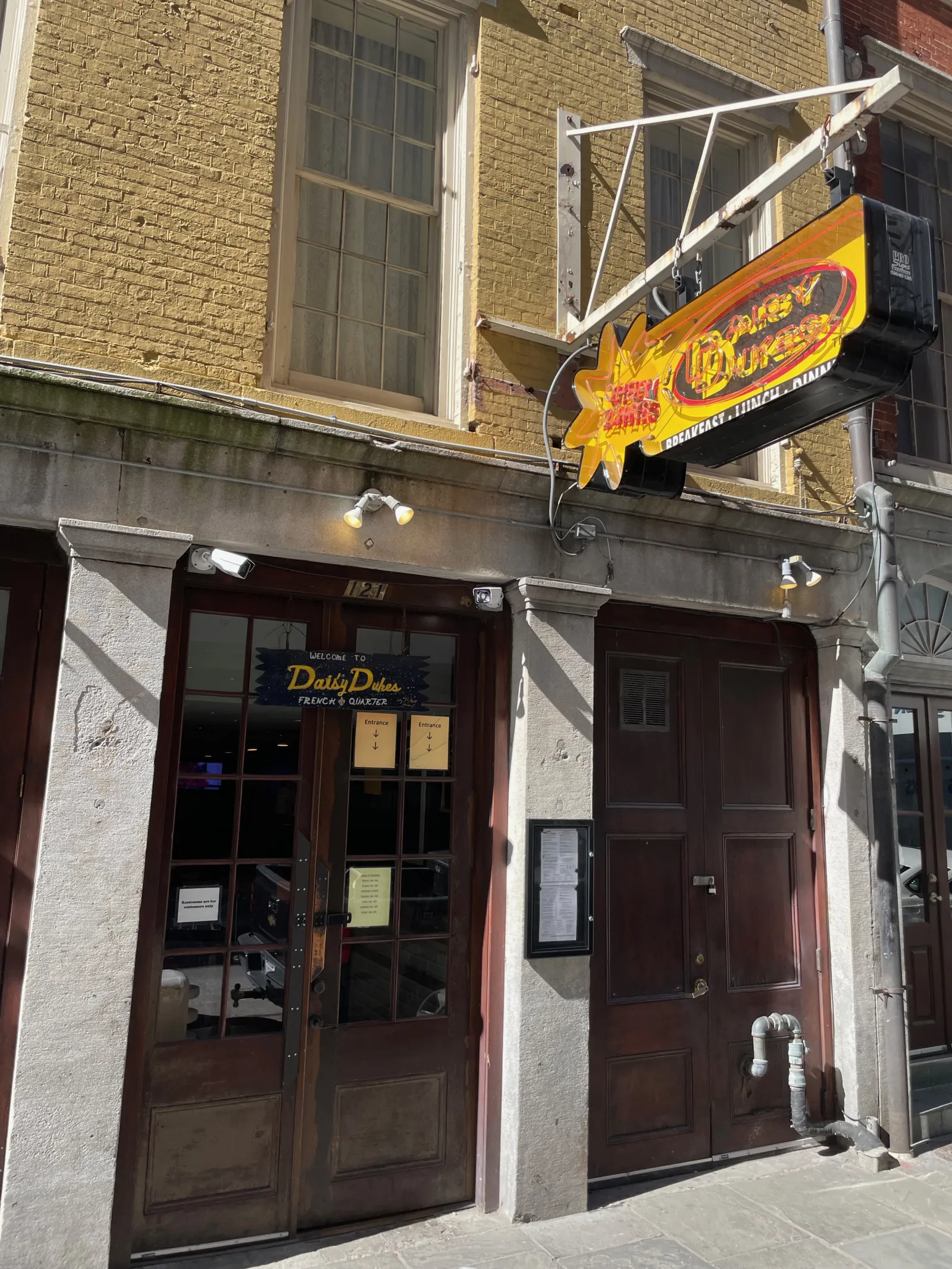 Daisy Dukes'
motto is, "Nuttin' fancy, just great Southern eatin'." This attitude perfectly encapsulates the restaurant's menu, which is full of simple, but great tasting Southern classics. A particular favorite is the Blackened Alligator Platter, which comes with gumbo, red beans, fried green tomatoes, remoulade, and a biscuit. Their po-boys are also great.
Multiple Locations, daisydukesrestaurant.com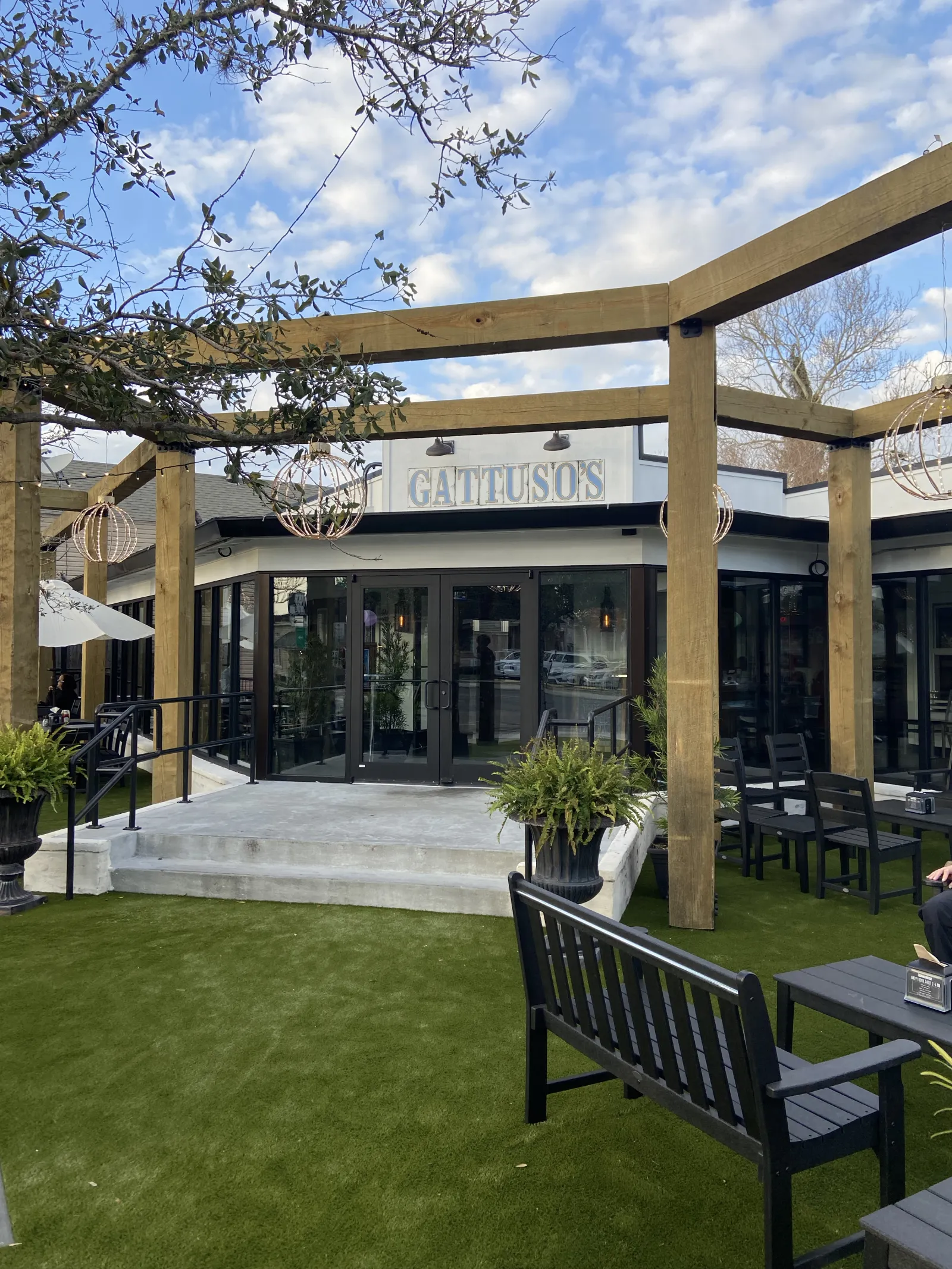 Gattuso's Neighborhood Restaurant
is a go-to spot for tasty eats and great drinks in the heart of Old Gretna. With a beautiful and spacious courtyard, it's the perfect place to take your entire family to, as well as your four-legged friend. Gattuso's offers a ton of different sandwiches like a Rueben, Triple Decker Club, and Sloppy Roast Beef Po-boys.
435 Huey P. Long Ave., Gretna, 504-368-1114, gattusos.net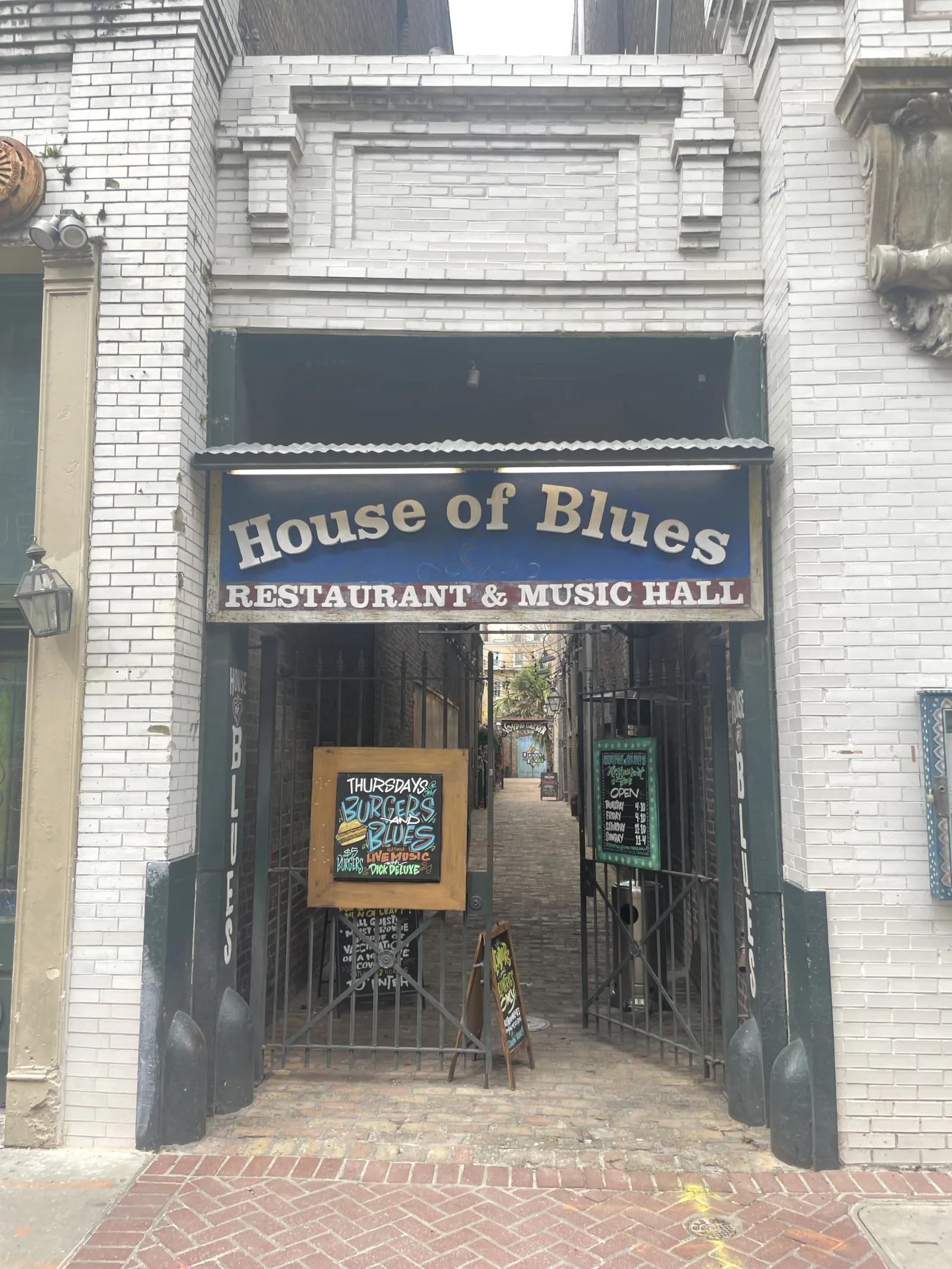 House of Blues New Orleans
has all of the drinks and live entertainment needed for a fun night out. You'll definitely be satisfied after you try the food from the House of Blues' Southern-inspired menu. Choose from the shrimp and grits or go for one of the restaurant's amazing burgers. If you still have room, get the bread pudding.
225 Decatur St., 504-310-4999, houseofblues.com/neworleans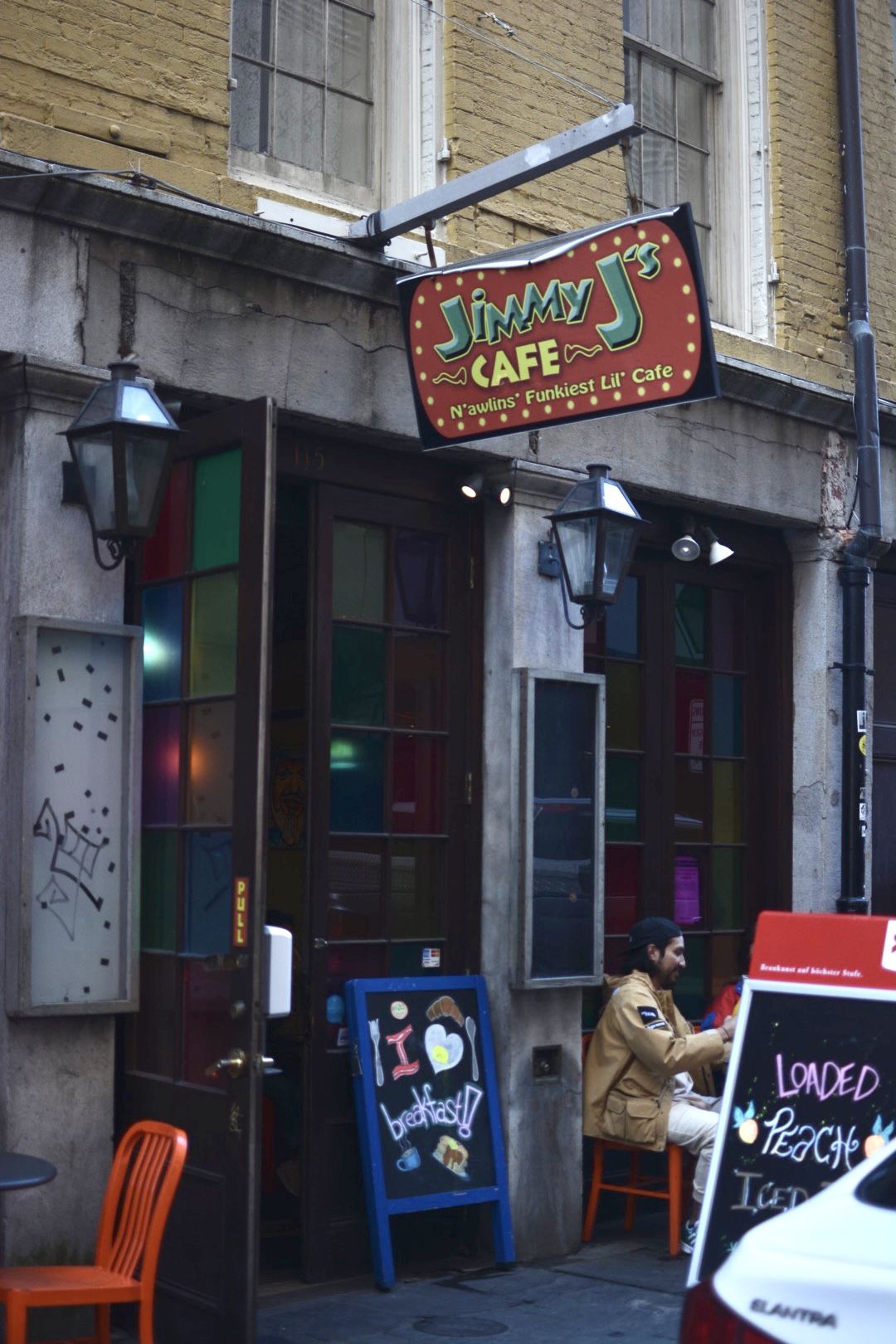 Jimmy J's Café
is the funkiest place in New Orleans for all day breakfast. Their Beignet Sticks, Crab Cake Benedict, and French Toast Monte Cristo are perfect for brunch or supper. If you're not in the mood for breakfast, then definitely make sure to order their Cochon Panini. They also offer weekly food and drink specials like fried green tomatoes and Irish coffee.
115 Chartres St., 504-309-9360, jimmyjscafe.com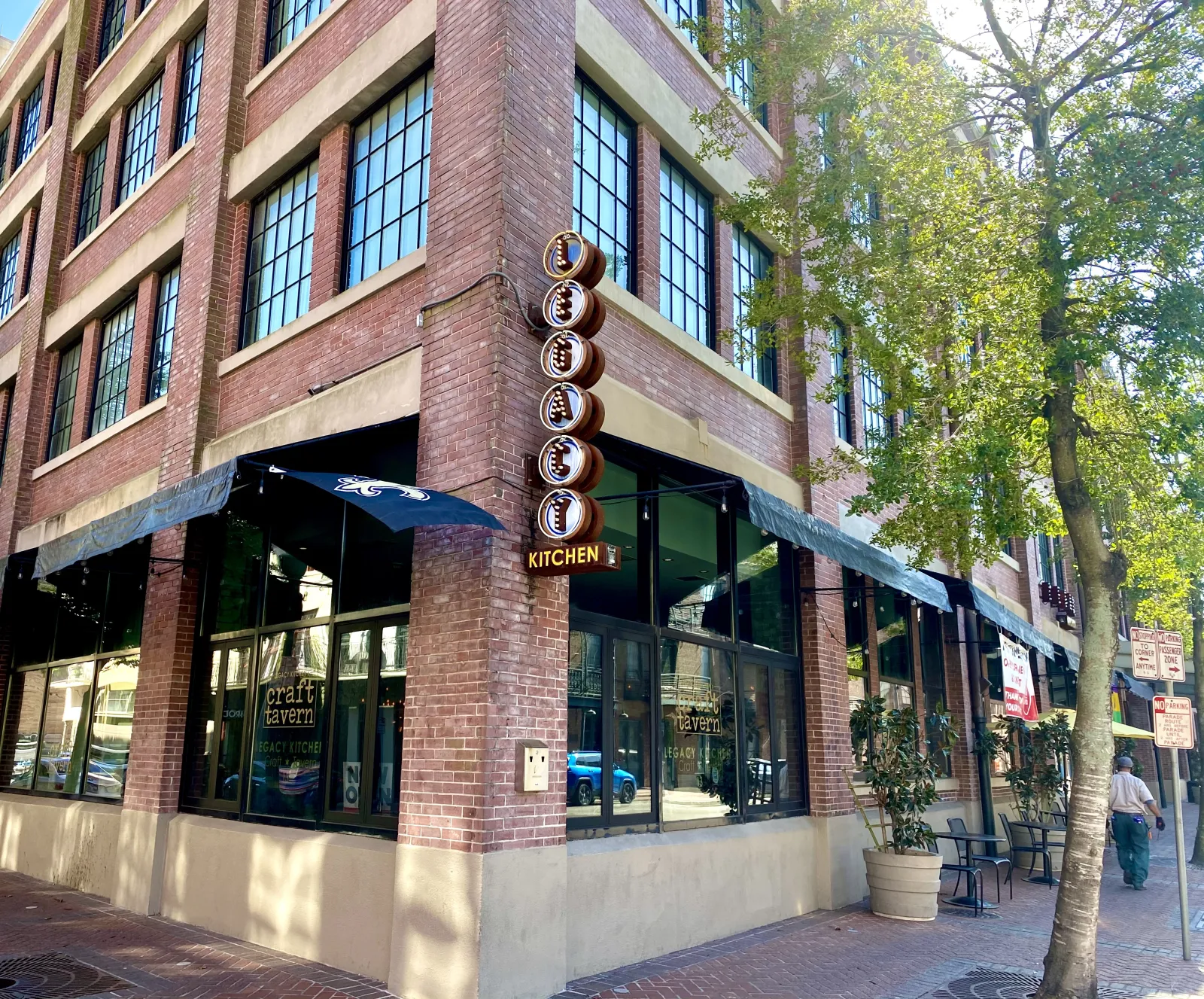 Legacy Kitchen Craft Tavern
is known best for its refined American cuisine and creatively crafted cocktails. Their menu even has a few gluten free options, such as the Legacy Crab & Corn Bisque, Shrimp Louie Wedge Salad, and raw oysters. The Honey Old Fashioned and Louisiana Mule are particularly great for sipping.
700 Tchoupitoulas St., 504-613-2350, legacykitchen.com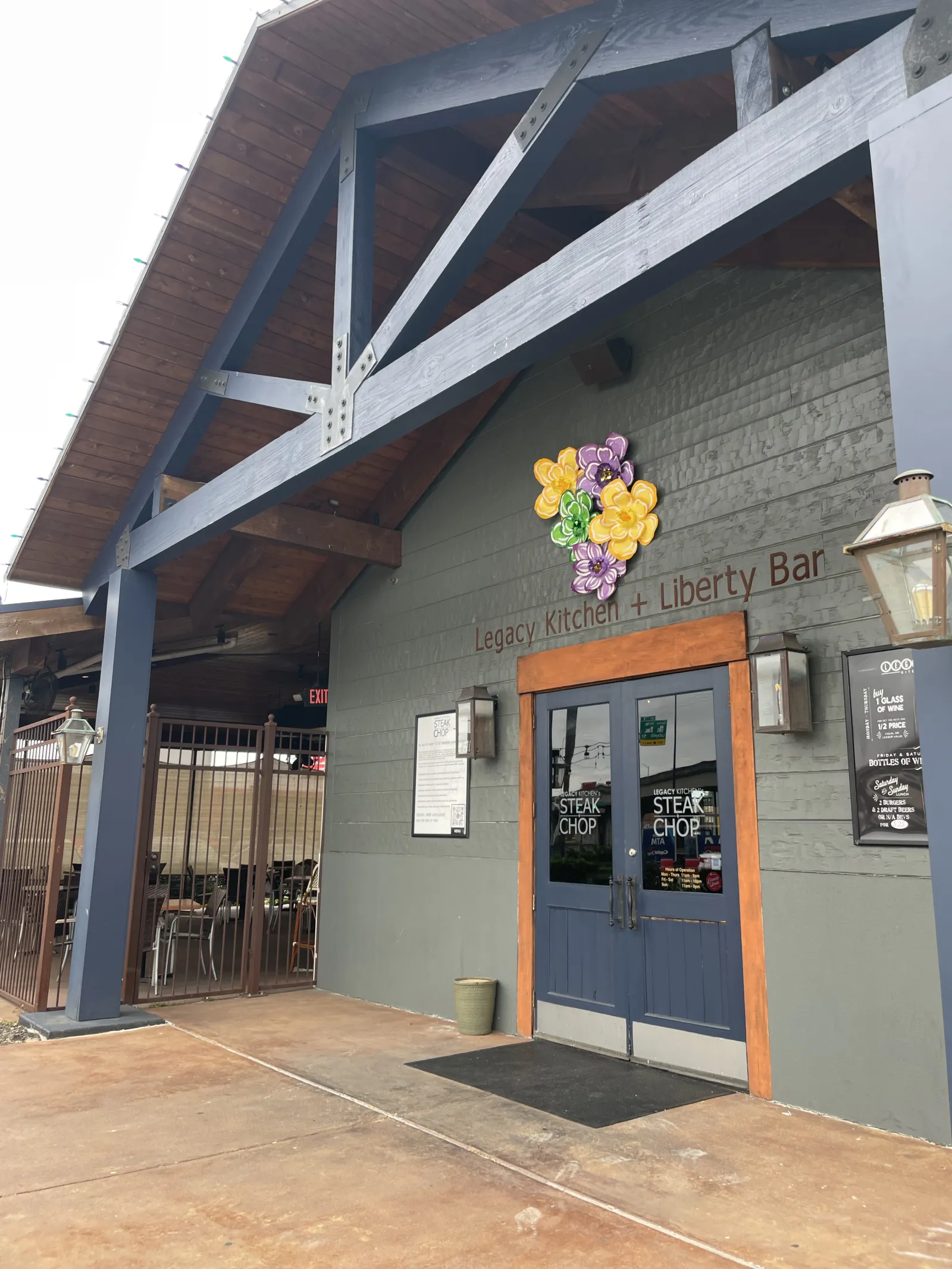 Legacy Kitchen Steak + Chop
offers some of the best steaks on the entire Westbank. Whether you order the sirloin, tomahawk, or even the Legacy Surf and Turf, you will be eating a great cut of meat. Steak + Chop's other entrees are not to be missed, including the chicken and waffles and the Build Your Own Legacy Burger.
91 Westbank Expy. #51, Gretna, 504-513-2606, legacykitchen.com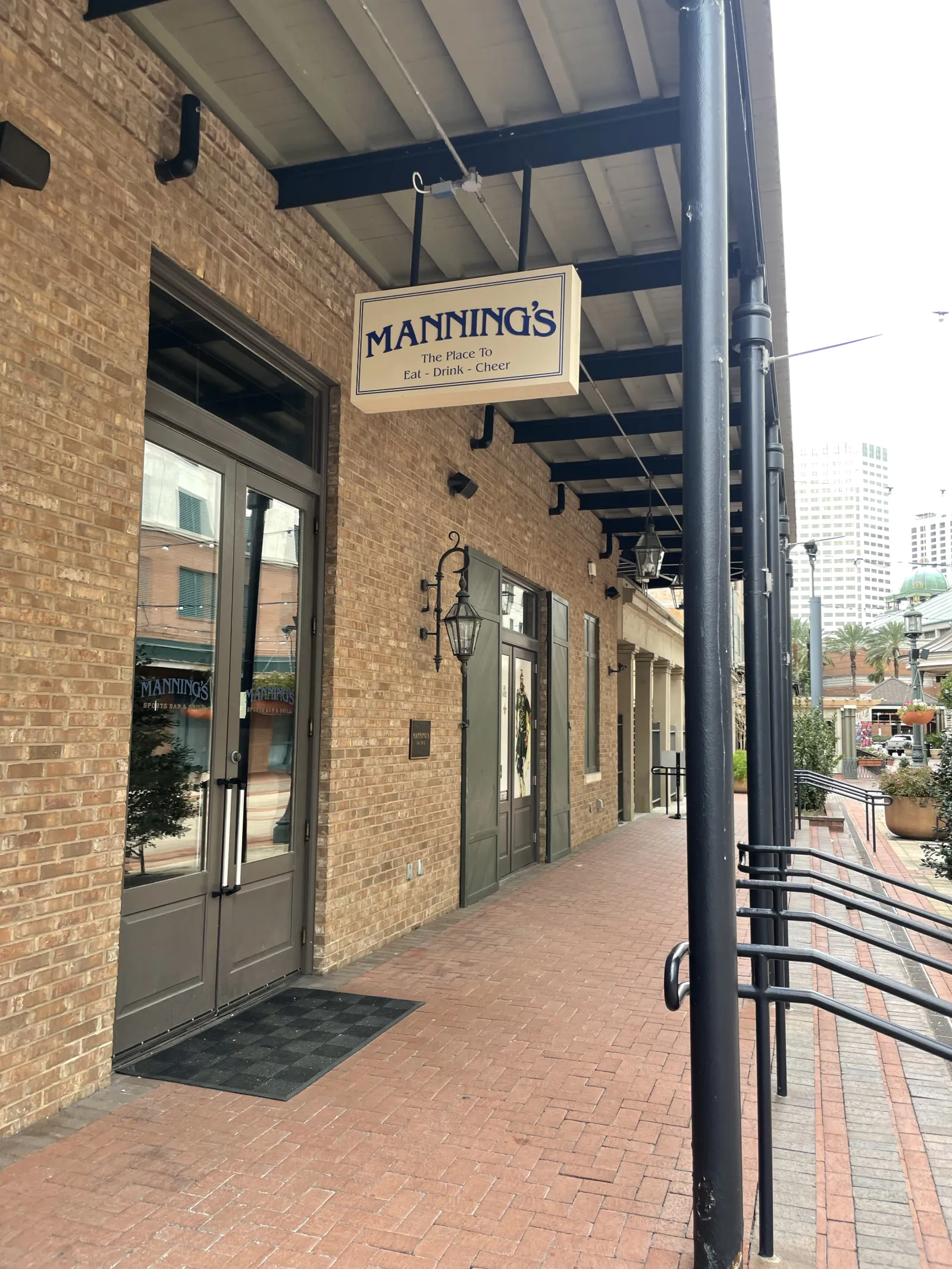 Manning's Sports Bar & Grill
is just the place for lovers of sports and great food. Given the name, the restaurant is themed around the sports careers of New Orleans' favorite player—Archie Manning. Some of the fan favorite, shareable plates on the menu include jalapeno poppers, fried catfish fingers, and, of course, nachos. Grab a beer and enjoy.
519 Fulton St., 504-593-8118, caesars.com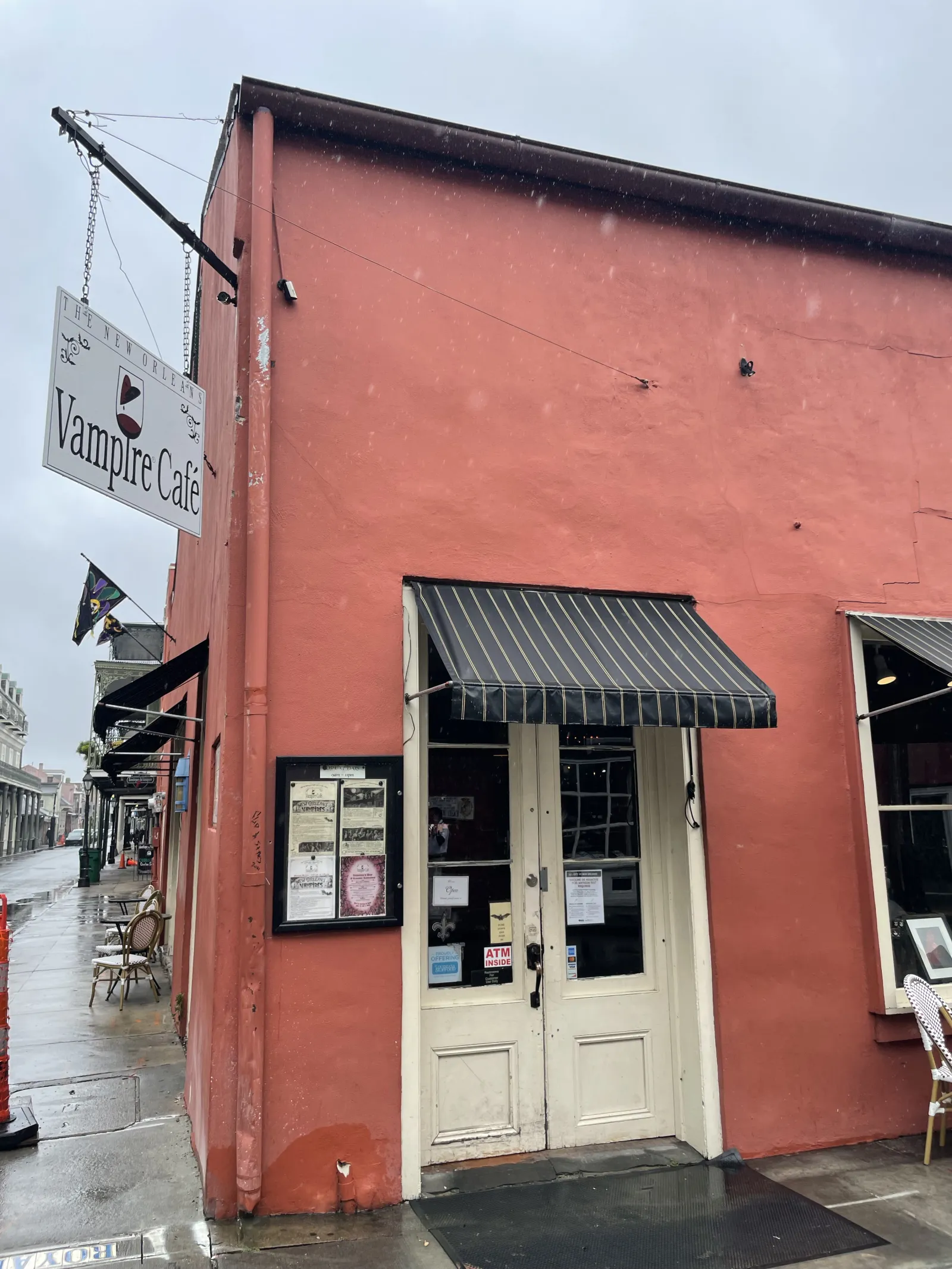 New Orleans Vampire Cafe
is the favorite hangout for ghouls and goblins in the heart of the French Quarter. Open for breakfast, lunch, or dinner, the café is just a short 2-minute walk from St. Louis Cathedral. Sink your fangs into their shrimp and grits, fried deviled eggs, and even the Dracula Burger, which is half beef, half brisket, and all delicious.
801 Royal St., 504-581-0801, nolavampirecafe.com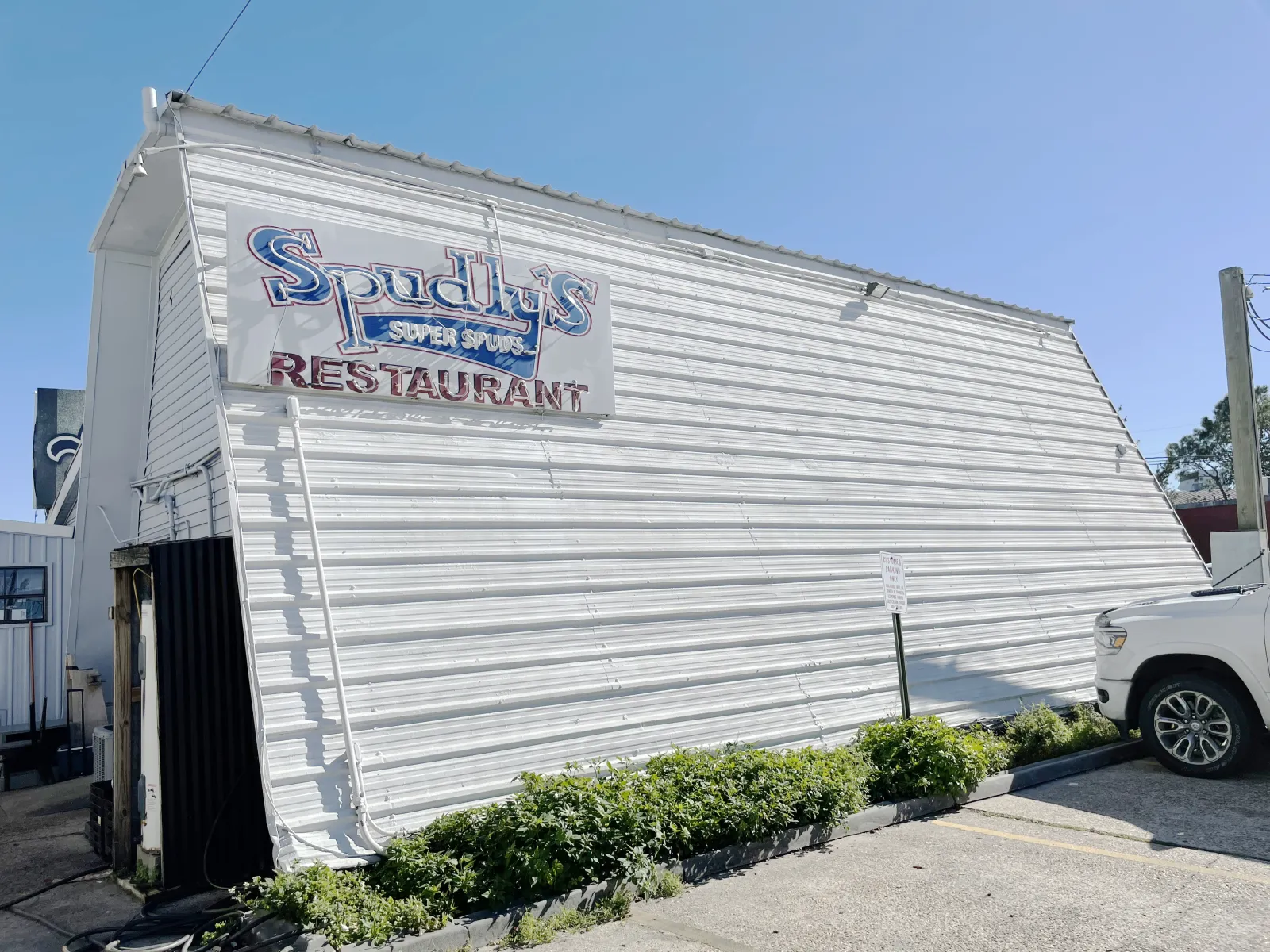 Spudly's Super Spuds
is easily the best restaurant in the entire Greater New Orleans Area for baked potatoes. Spudly's has been serving Metairie their "meals in baked potatoes" for over 40 years. Anything from crawfish, chicken, chili, pepperoni, cauliflower, corned beef, and even veal is found in their potatoes. They also offer specialty sandwiches.
2609 Harvard Ave., Metairie, 504-455-3250, spudlys.com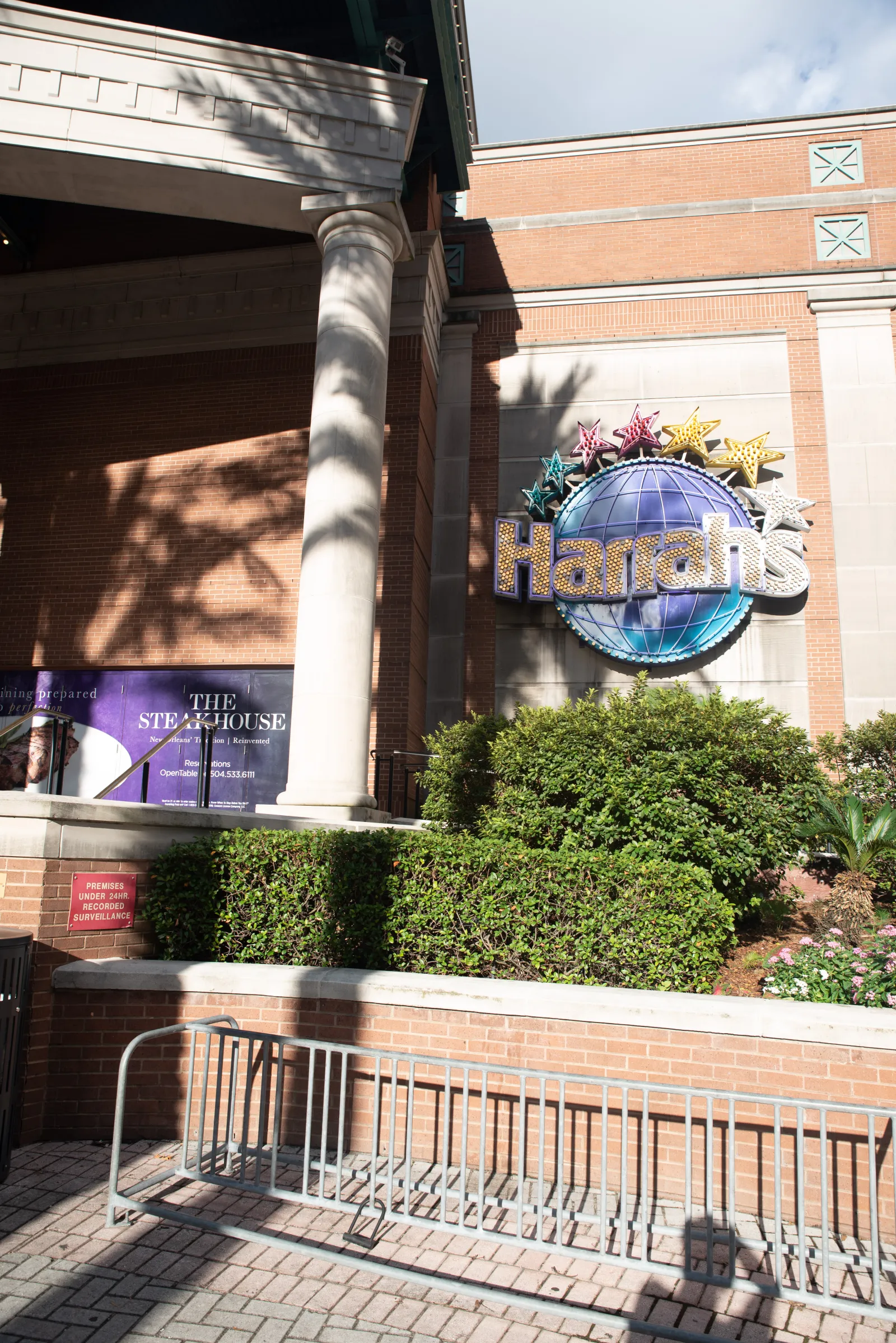 The Steakhouse at Harrah's
pays tribute to the classic flavors of New Orleans while also offering unforgettable steaks. In addition to steaks, the restaurant has plenty of starters such as the chef's cheese plate, charred Gulf oysters, and Louisiana BBQ shrimp. Pair your meal with any of their fantastic wines from the extensive and award-winning wine list.
8 Canal St., 504-533-6111, caesars.com
Asian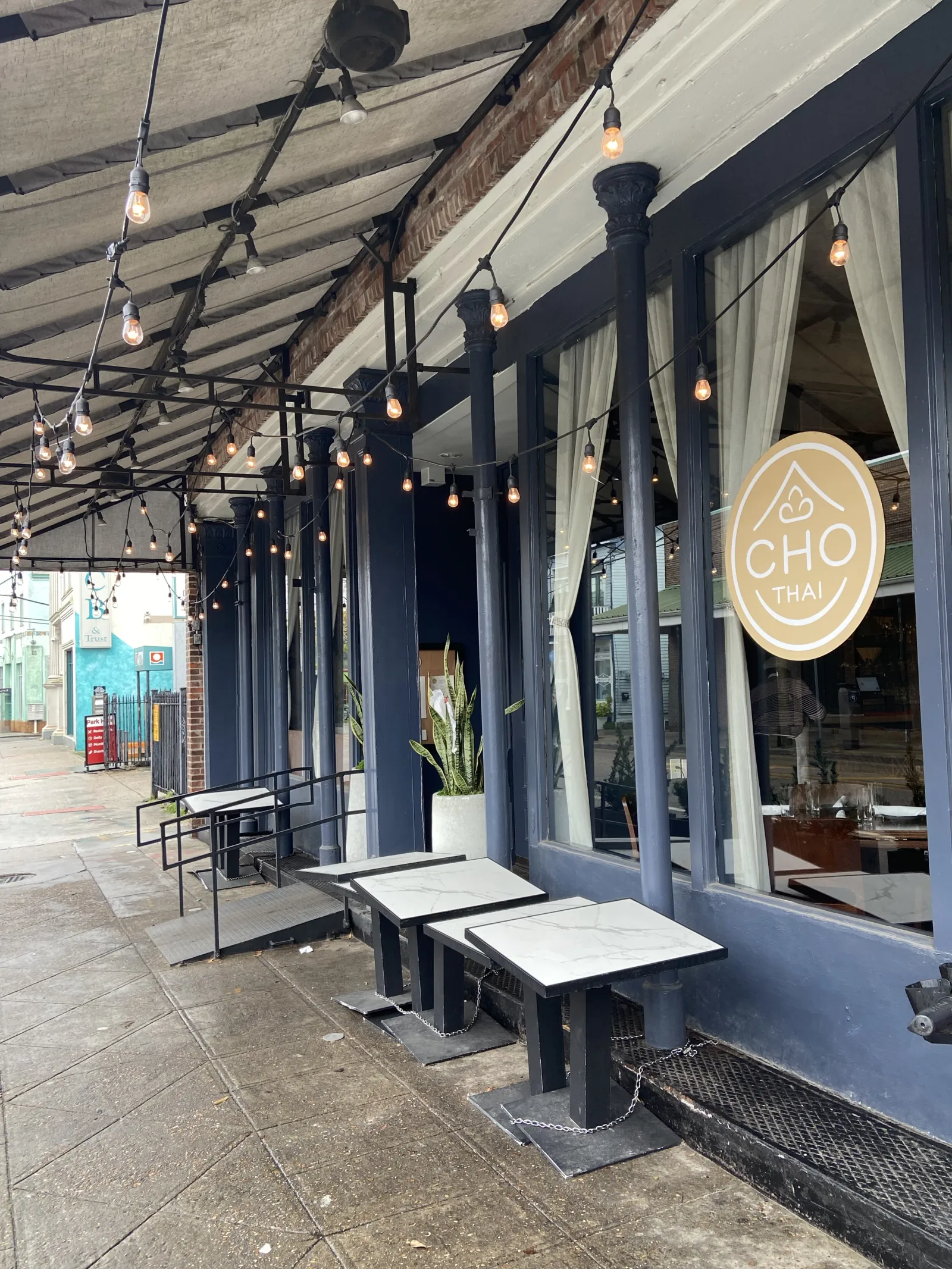 Cho Thai
serves some of the best Thai food you'll find in New Orleans. The restaurant is owned by Chef Jimmy Cho, who's a native of Thailand and also owns the massively popular Thai restaurant Banana Blossom in Gretna. The menu, which features classics like pad thai, pork laab, and short rib khao soi noodle soup, is authentic and incredible.
3218 Magazine St., 504-381-4264, chothairestaurant.com




Bars With Great Food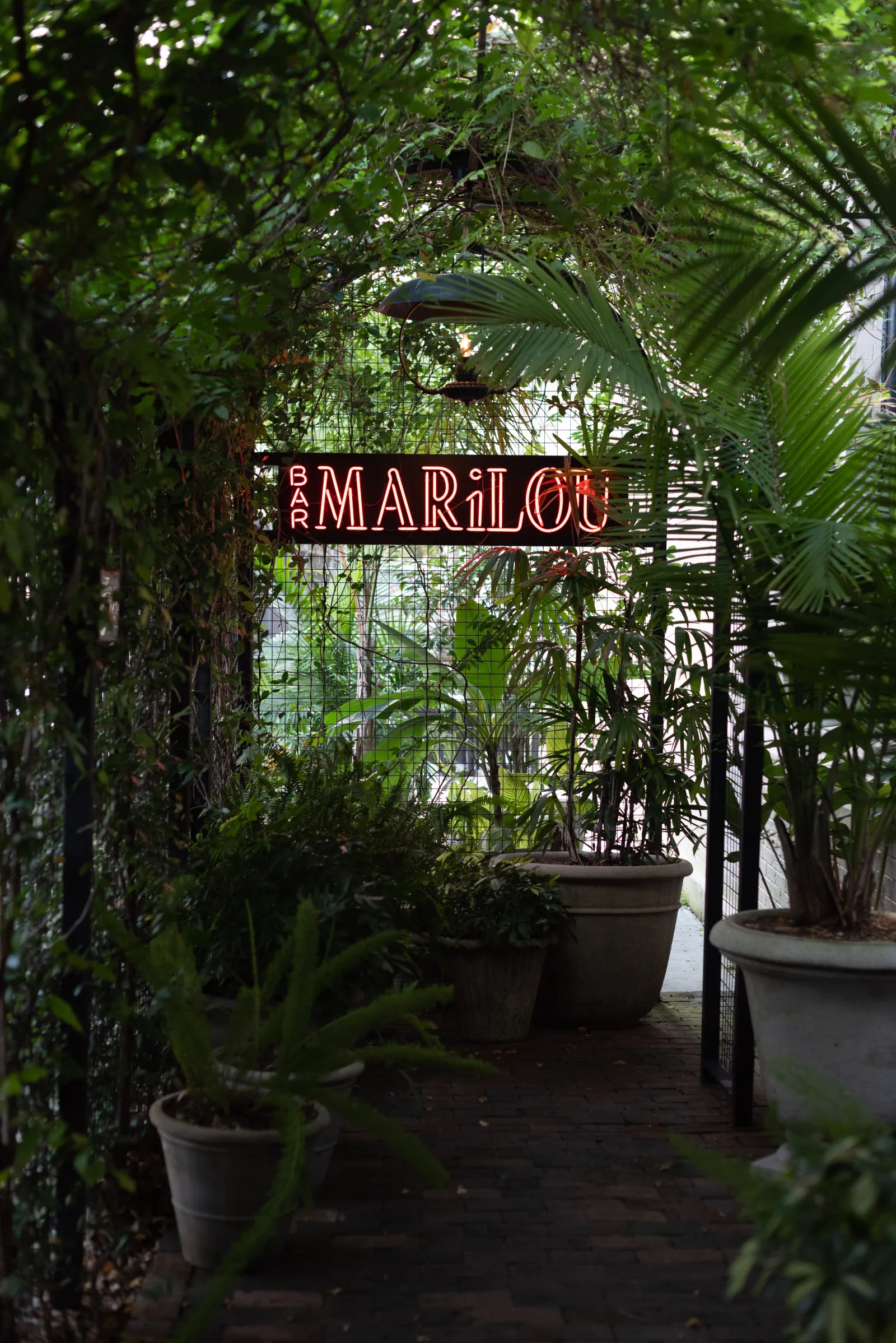 Bar Marilou
is a stylish French-style bar that perfectly fits into the New Orleans drinking scene. Relax and sip on Bar Marilou's creative cocktails, wine, or even their virgin cocktails. Enjoy a selection of small plates such as seared scallops and foie gras, or go extra fancy with some of the bar's different caviar choices like kaluga royal or trout roe.
544 Carondelet St., 504-814-7711, barmarilou.com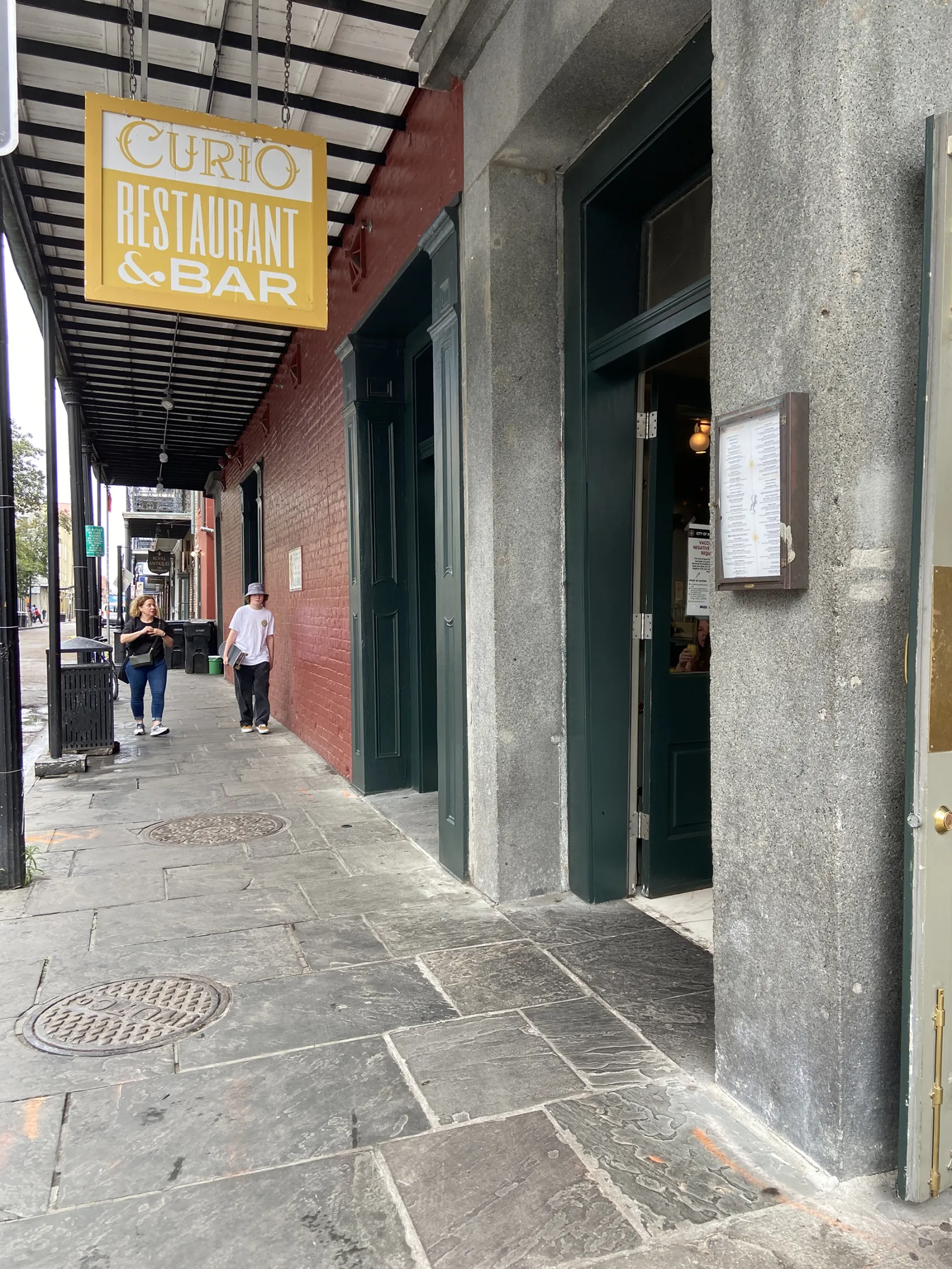 Curio
is the best place in the French Quarter to experience Louisiana cuisine with a Creole twist. Order New Orleans favorites like the shrimp and grits or get creative with the crawfish cavatappi pasta. Choose from Curio's many different wines and beers that they offer, try a creative cocktail like the Hurricane or the Papa Old Fashion.
301 Royal St., 504-717-4198, curionola.com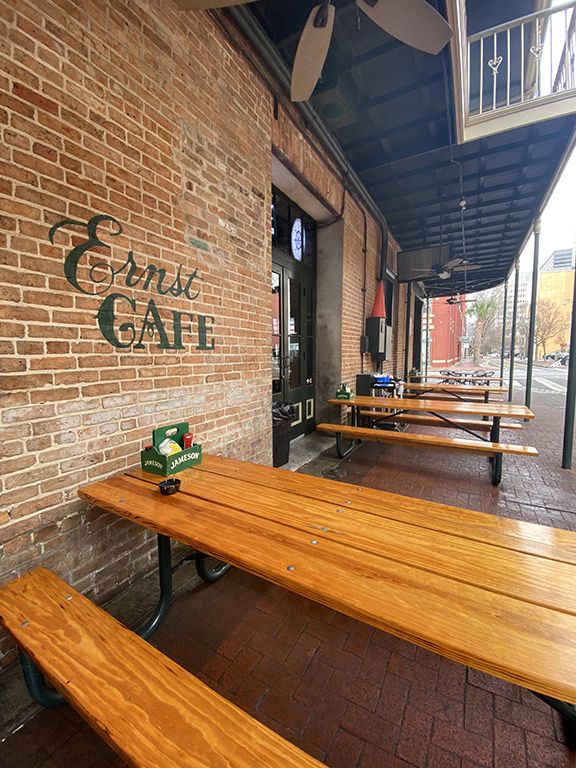 Ernst Café
has the distinction of being the oldest continually operating bar in the Warehouse District. Having been providing hearty local cuisine to New Orleanians since 1902, the restaurant offers tasty dishes like jambalaya, gumbo, and all kinds of different po-boys, burgers, and other sandwiches. Sip on craft cocktails like the Fulton 75 or the Ernst Cup.
600 S. Peters St., 504-525-8544, ernstcafe.com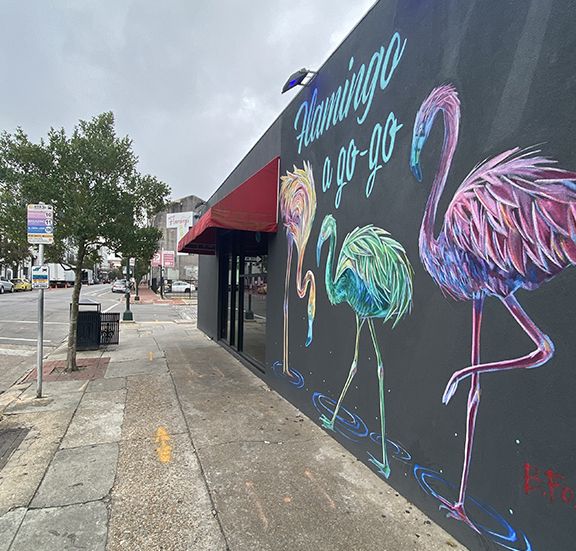 Flamingo A-Go-Go
is New Orleans' go-to destination for outdoor day drinking, puppy play dates, and more. Snack on one or two of their tasty appetizers like the galic chicken parmesan bites or the pepperjack boudin bombers. Cool off with some of the bar's on tap "flocktails" like Blue Drank, Sweet Business, and Good Juju.
869 Magazine St., 504-577-2202, flamingonola.com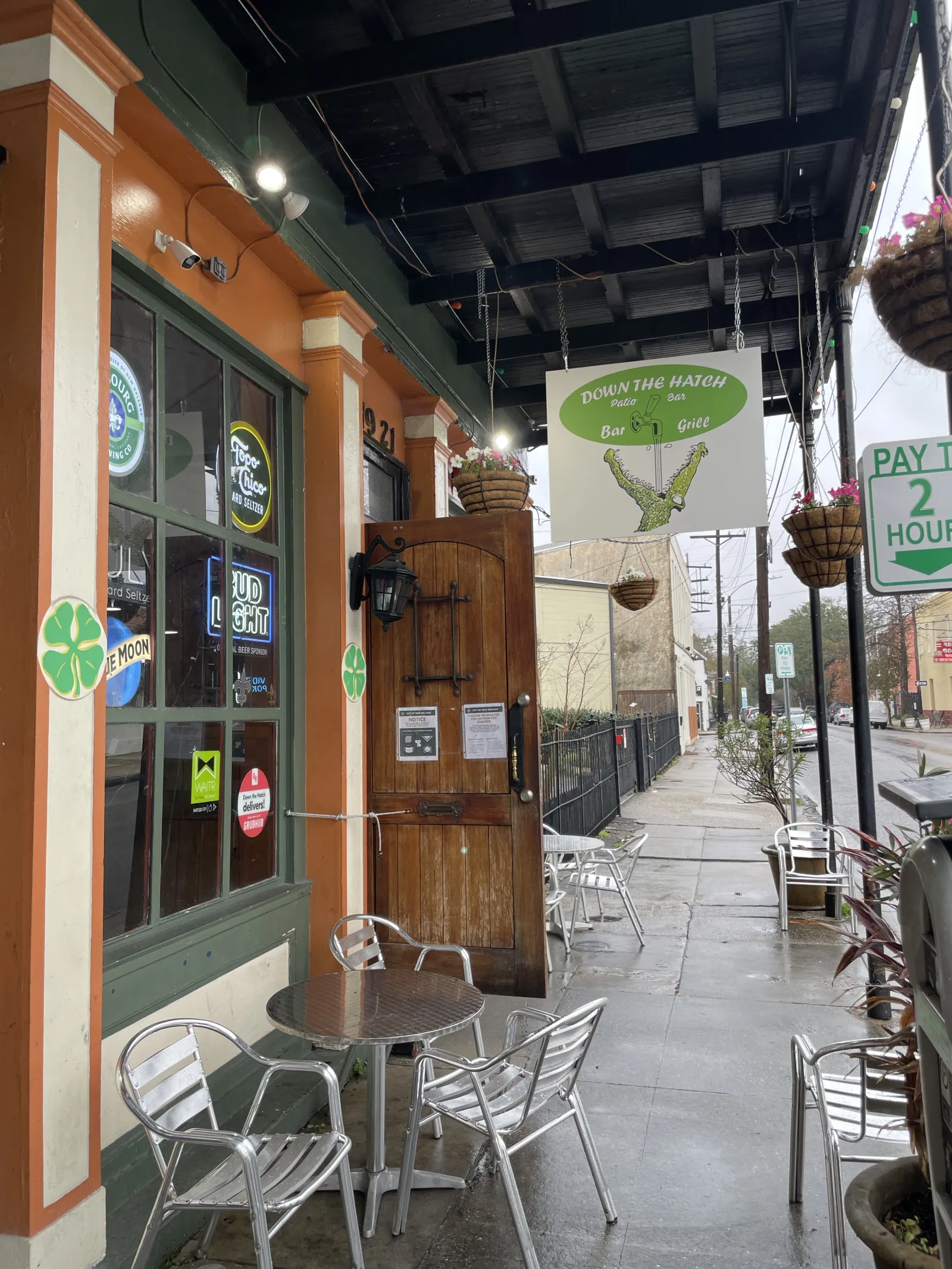 Down The Hatch Bar & Grill
is one of the best bars and grills to visit in the Garden District. Wings, salads, po-boys, burgers, and even Mediterranean dishes like shawarma and gyro with hummus, pita, and basmati rice are available to be enjoyed. Save some room and finish your meal with their classic homemade bread pudding.
1921 Sophie Wright Pl., 504-522-0909, downthehatchnola.com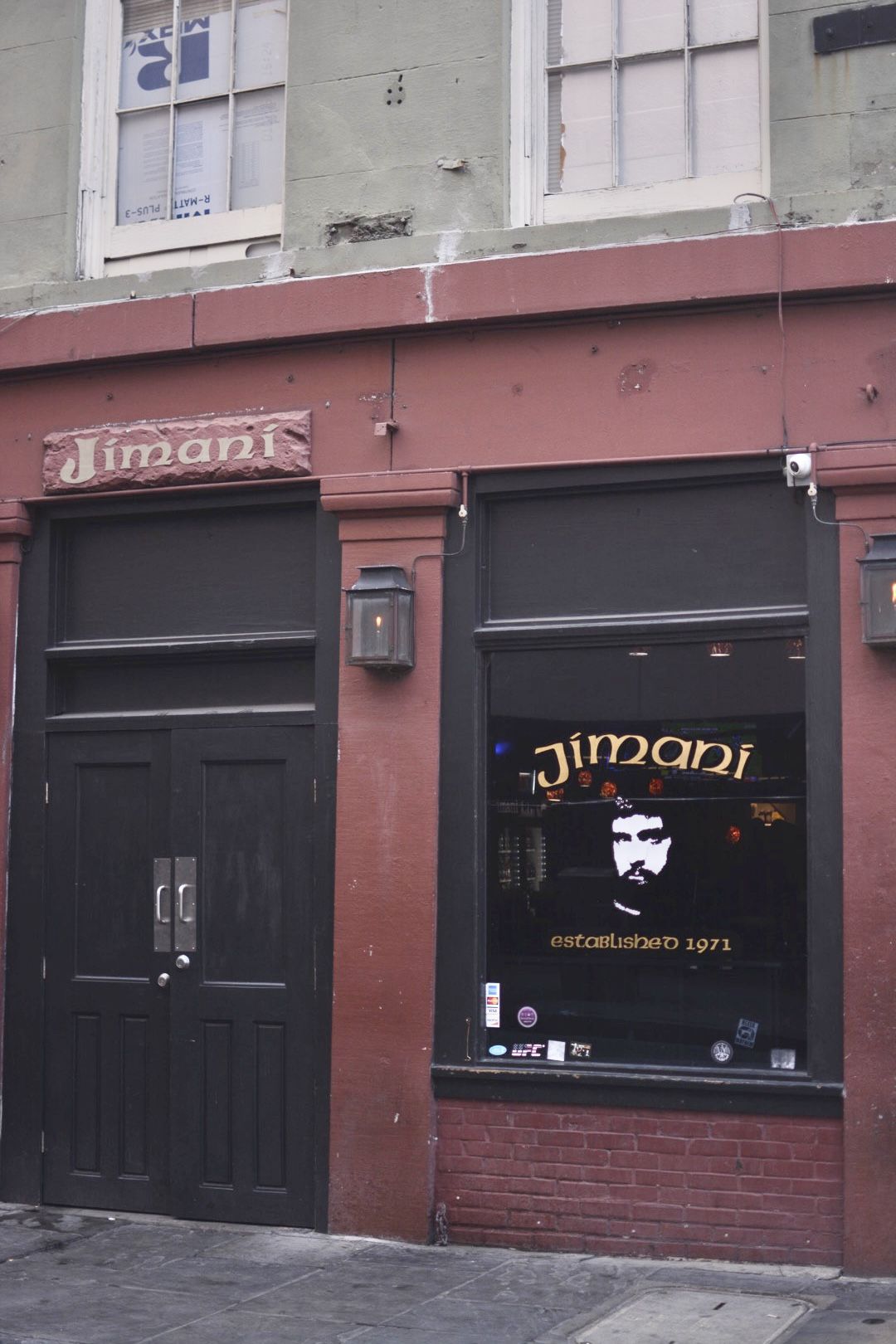 The Jimani
is a great late-night haunt for all things food, drinks, and sports. They have all of the Direct TV Packages, including UFC, on 10 huge TV screens for patrons to enjoy. Not only do they have over 100 different beers, they also make some great Chicago-style hot dogs, as well as pizza. They also have some of the French Quarter's strongest Jello shots.
141 Chartres St., 504-524-0493, thejimani.com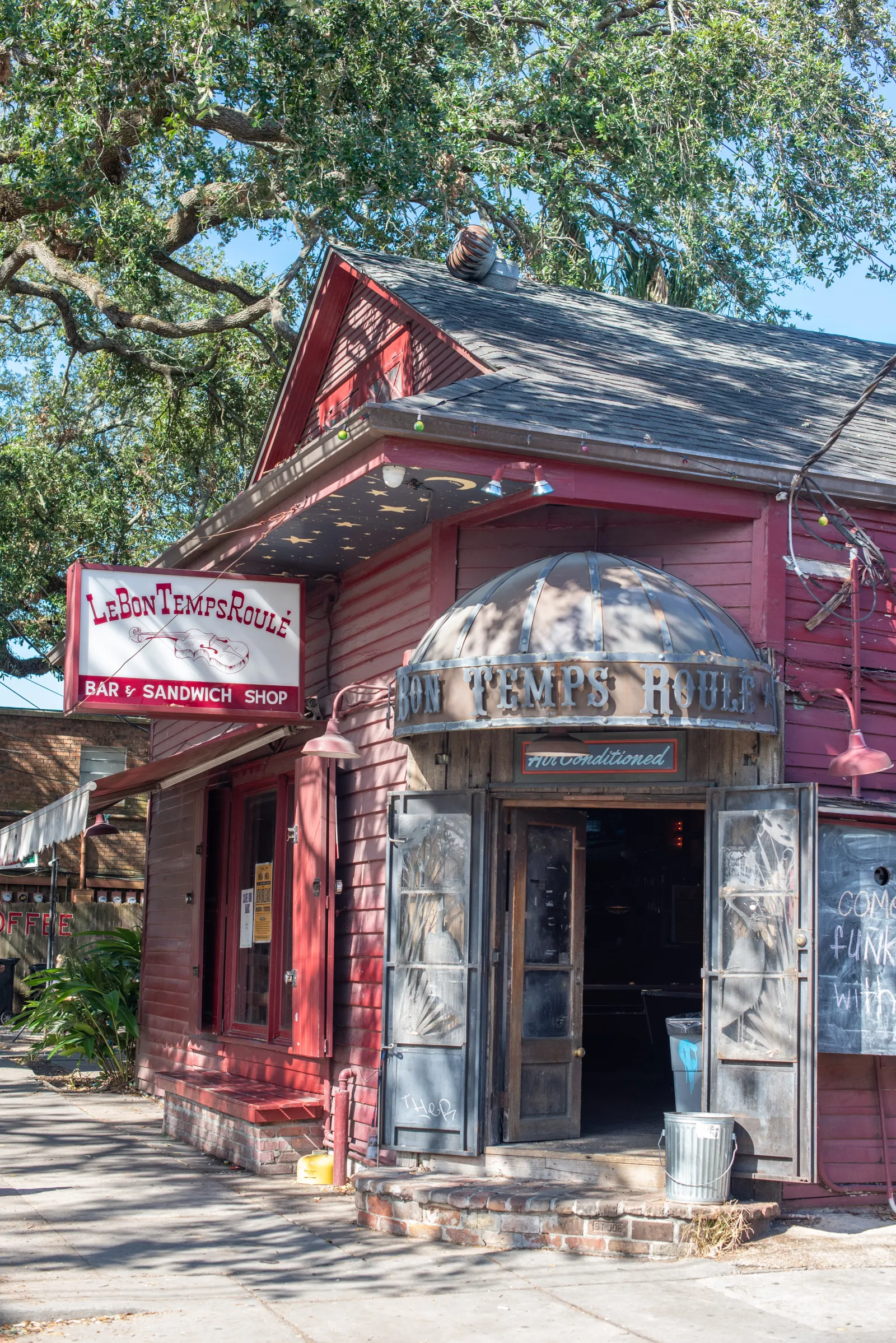 Le Bon Temps Roule
is where the good times roll in Uptown. Not only does this iconic New Orleans bar feature live music and some of the best Bloody Marys in the city, but Le Bon Temps Roule also hosts private parties. The bar is also featuring a menu of an array of hamburgers, sandwiches, and satisfying sides.
4801 Magazine St., 504-897-3448, lbtrnola.com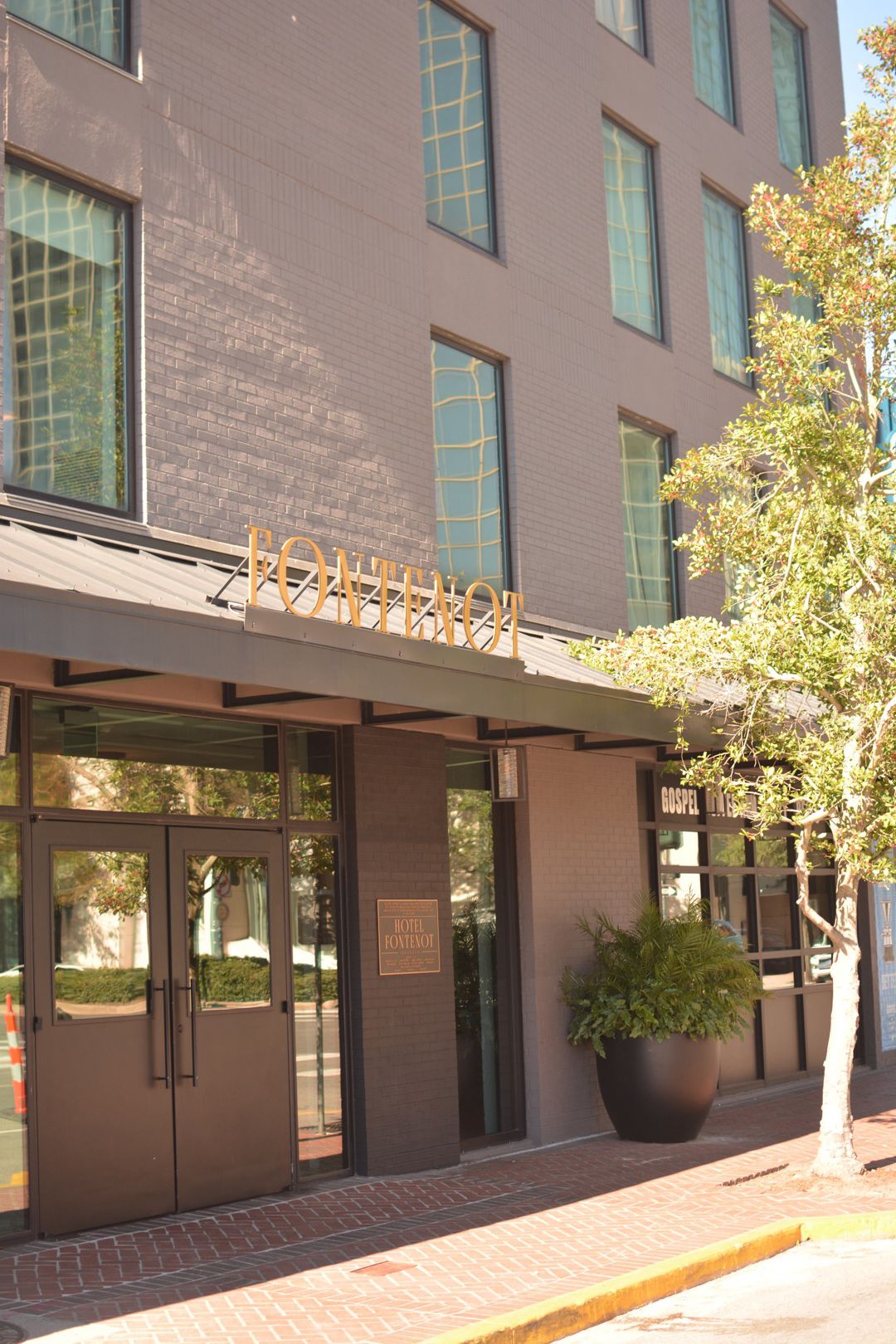 Peacock Room
located in the Kimpton Hotel Fontenot, has everything needed for a romantic night out. The interior is beautiful, the food is delicious, and the drinks are very well-crafted. Pick on some elevated bar food like Crawtator Crushed Oysters and Cheewee Fries. You can also sip on many craft cocktails such as the Sazerac.
501 Tchoupitoulas St., 504-571-1818, peacockroomnola.com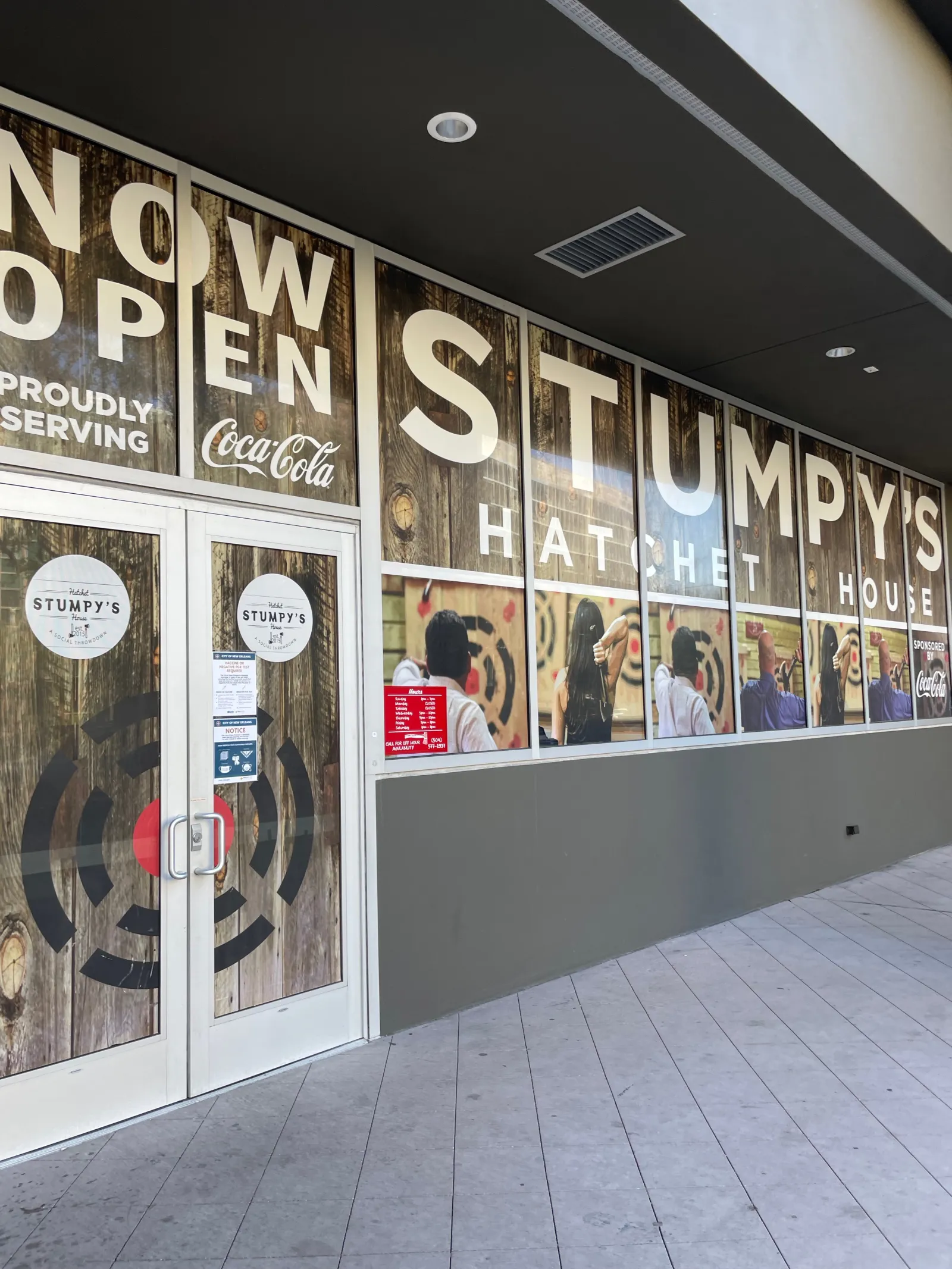 Stumpy's Hatchet House
has the perfect combination for a fun evening out: food and hatchets. Practice your throwing arm at the different private throwing pits Stumpy's offers, while also socializing with your friends, family, and even your coworkers. Once you've worked up an appetite, grab some hot dogs, nachos, or beer at the snack bar.
1200 Poydras St., 504-577-2937, stumpyshh.com/neworleansla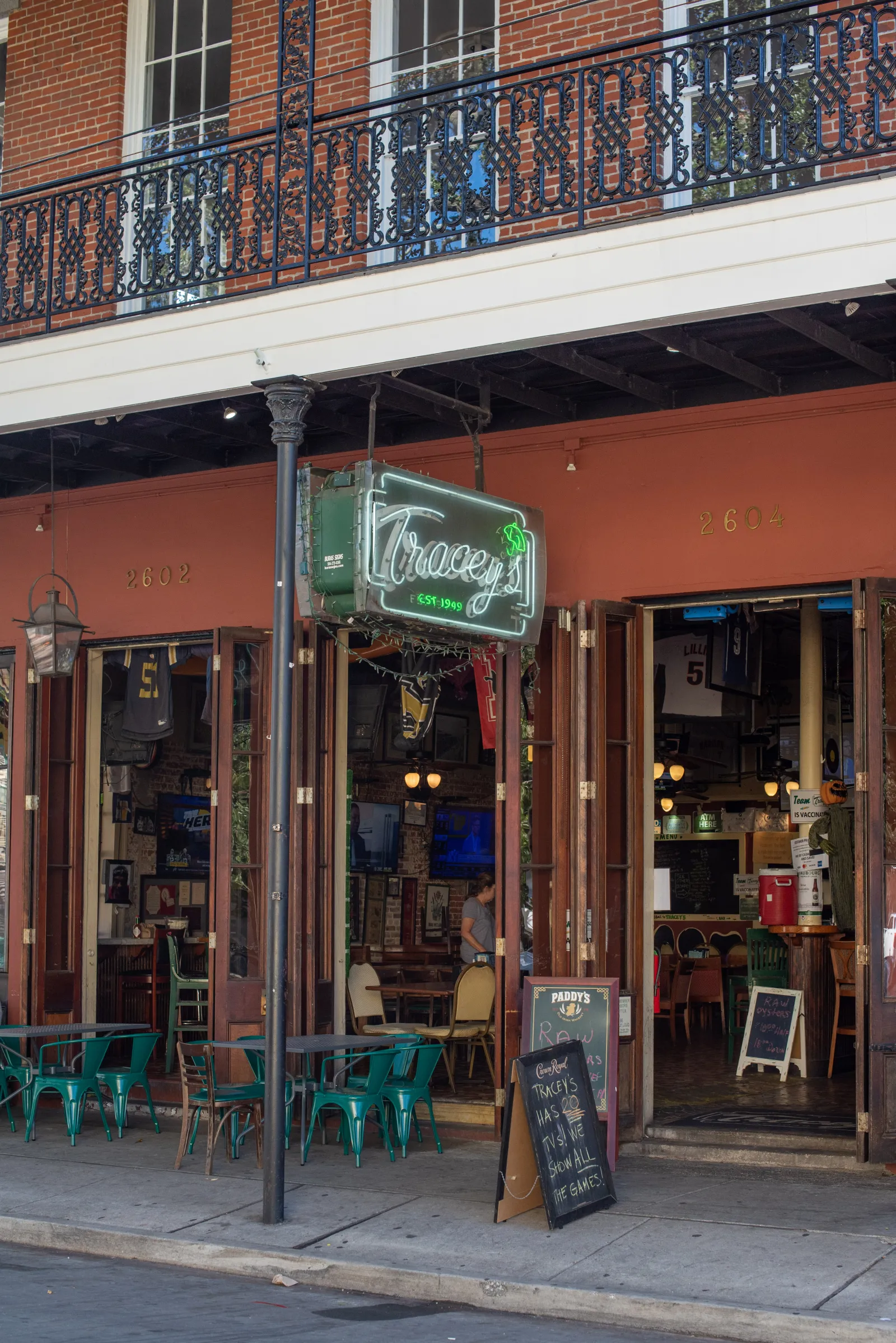 Tracey's Original Irish Channel Bar
is the best place to hang out for St. Patrick's Day, as well as any other day. The bar has lots of different beer bottles on offer, so you're bound to find your favorite there. Pair your beer with one of Tracey's specialty po-boys like Surf & Turf, Fried Catfish, Roast Beef, Alligator Sausage, and French Fry.
2604 Magazine St., 504-897-5413, traceysnola.com
Cafe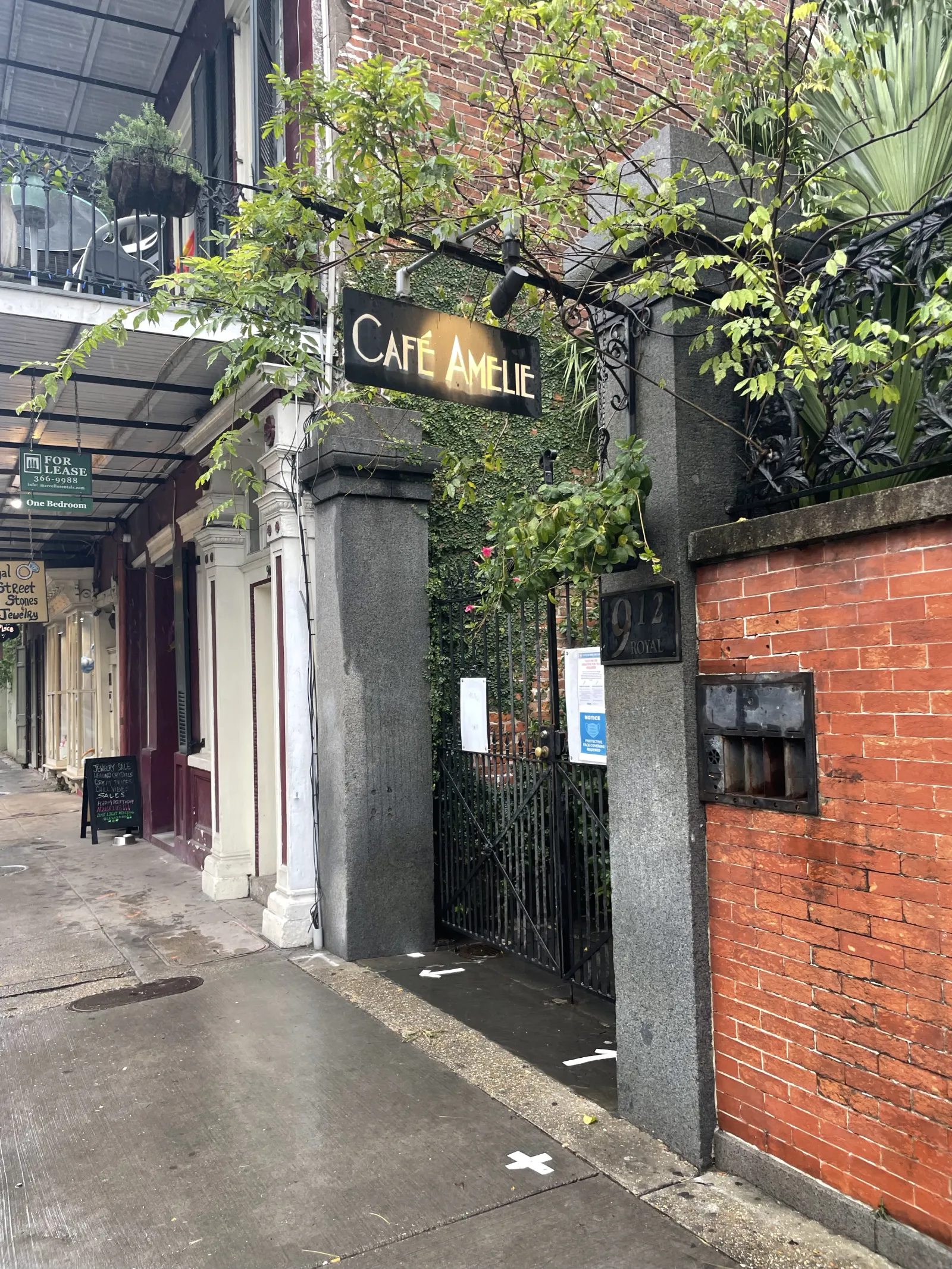 Café Amelie
has the perfect outdoor courtyard to have a romantic date out with your boyfriend or girlfriend. Whether you go for brunch or dinner, you're bound to have a magical meal. Consider starting out with Pepper Glaze Shrimp or the Country Poutine before enjoying their Beef Braised Short Ribs. There are also plenty of creatively crafted cocktails to savor.
912 Royal St., 504-412-8965, cafeamelie.com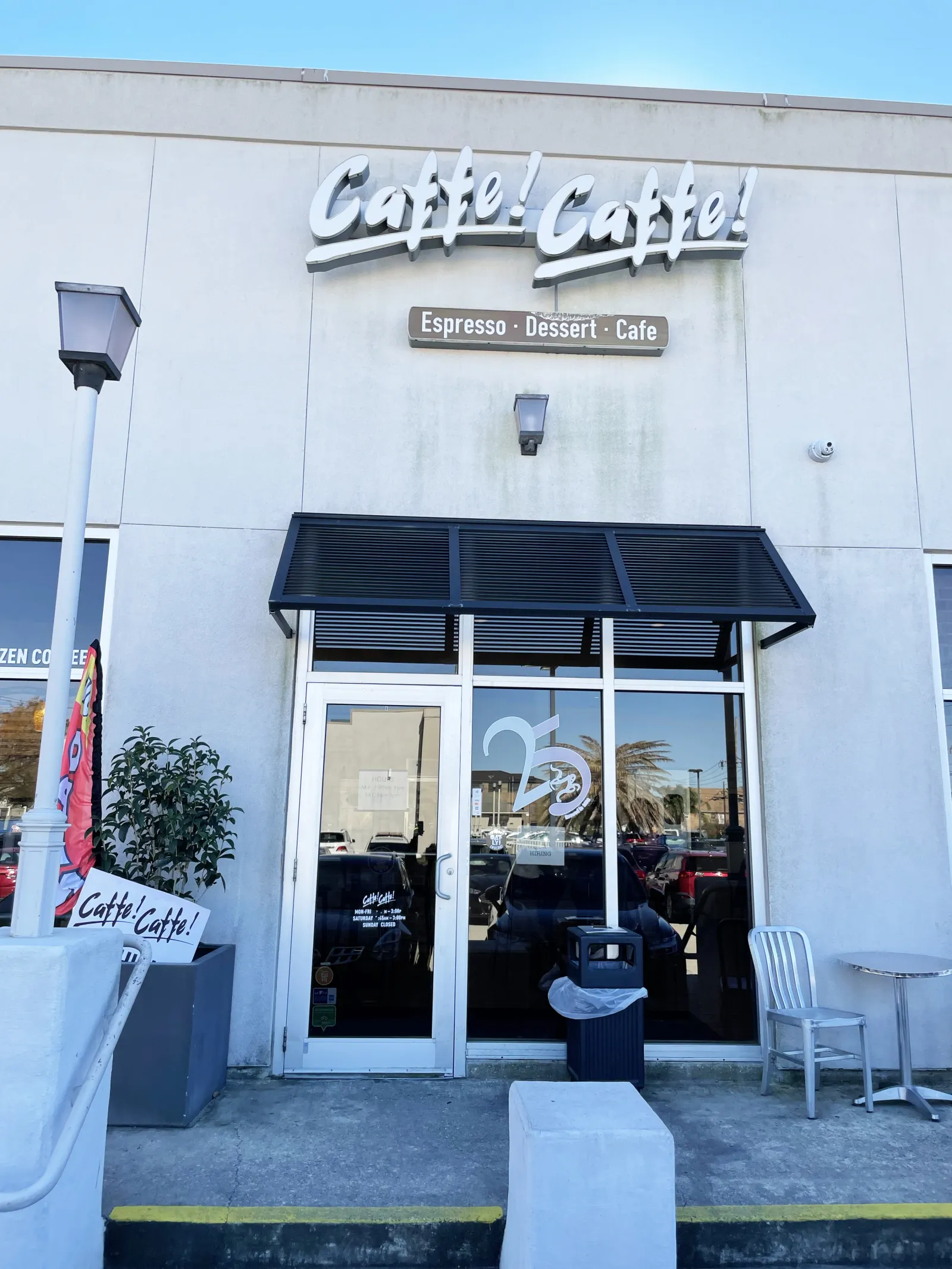 Caffe! Caffe!
is known for having a friendly atmosphere and serving quick and tasty lunches. Some of the refreshing lunch dishes that you can pick up include the Grilled Caesar Pita, the Greek Chicken Wrap, and even their very own muffuletta. Come in early to enjoy the café's breakfast items, including creamy grits, croissants, and different kinds of bagels.
Multiple Locations, caffecaffe.com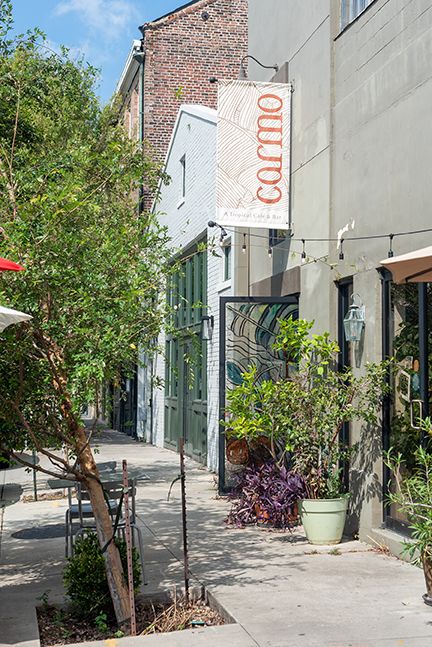 Carmo
is a unique café and bar that blends flavors from the Caribbean, Southeast Asia, and beyond. The café is also great for vegetarian and vegan customers, offering selections like vegan ceviche and Burmese tea leaf salad. They also have delicious baked bread like maqaquito, which comes with bananas with cinnamon and sugar, havarti cheese, or vegan cheese.
527 Julia St., 504-875-4132, cafecarmo.com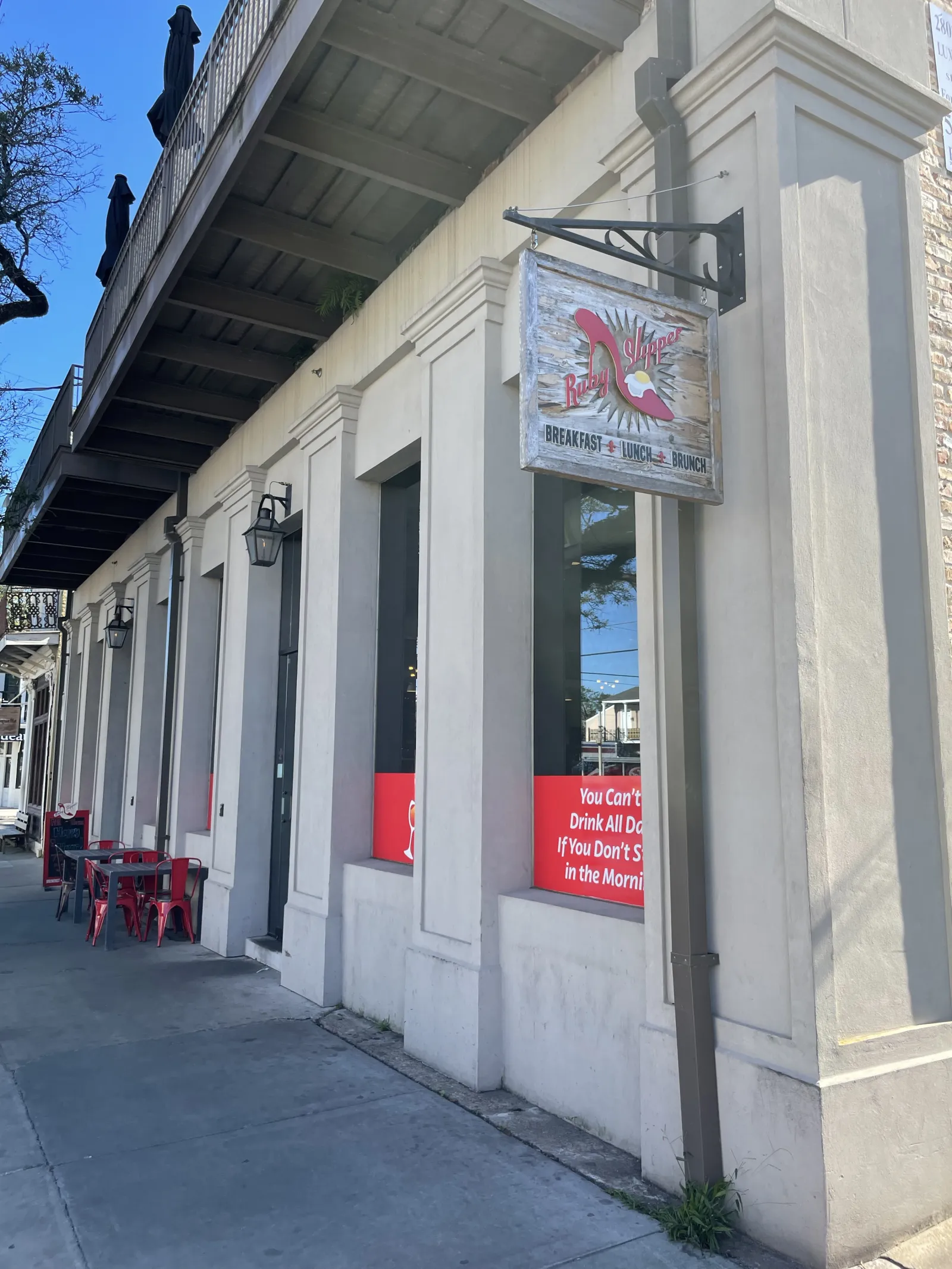 The Ruby Slipper Cafe
is noteworthy for their New Orleans twists on breakfast and brunch classics. Some of their amazing signature items include fried green tomatoes, stuffed French toast, white chocolate bread pudding, and Bananas Foster pain perdu. Start your morning off right with the Big Easy Mimosa or their award-winning Bloody Mary.
Multiple Locations, therubyslippercafe.net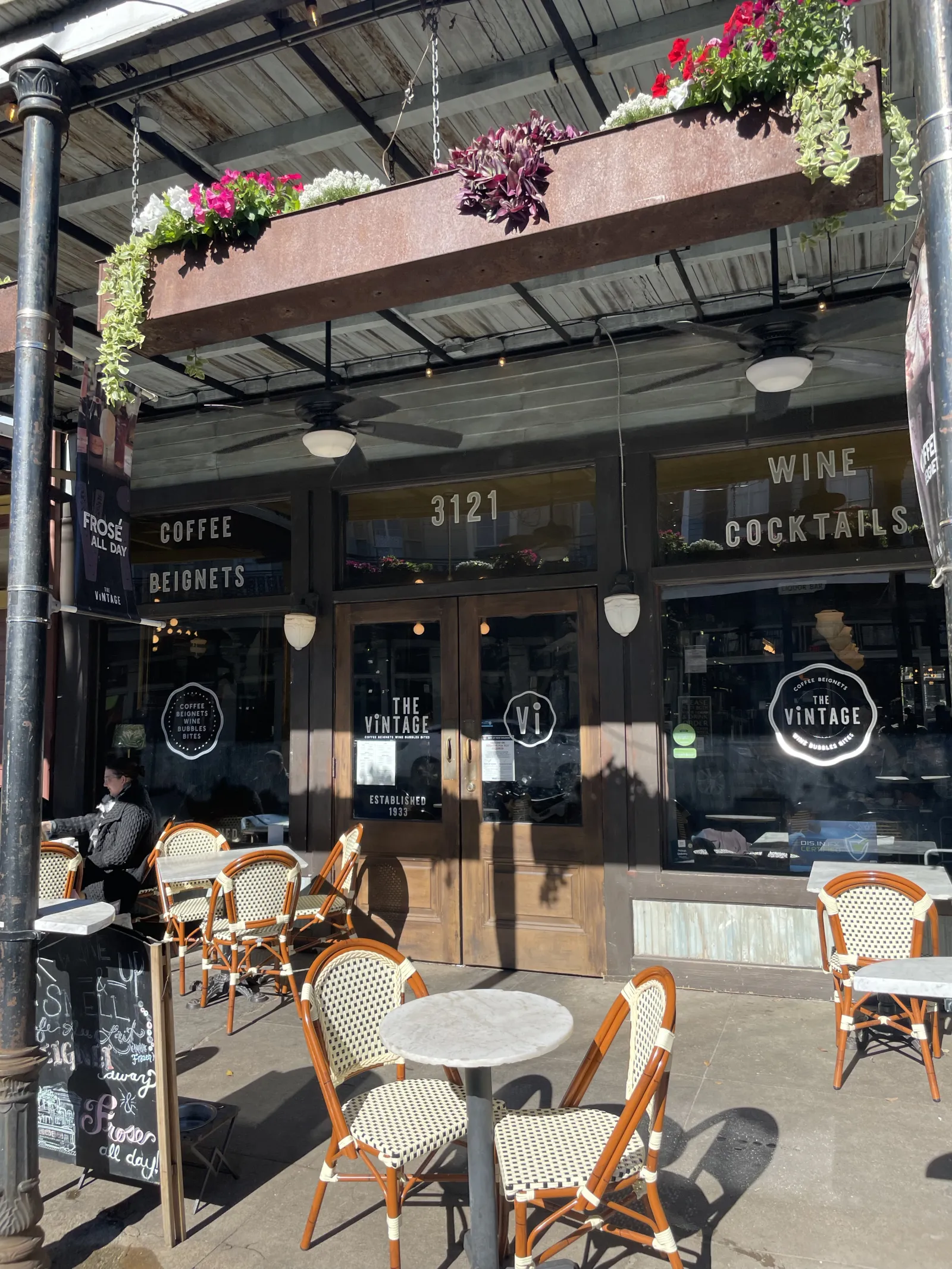 The Vintage
is one of the best places on Magazine Street to grab a coffee and just people watch. Nibble on some of their traditional beignets, or wrap your hands around either their Italian, caprese, veggie, or BBQ chicken pressed sandwiches. If you don't feel like getting coffee, sip on a glass of red, white, or sparkling wine instead.
3121 Magazine St., 504-324-7144, thevintagenola.com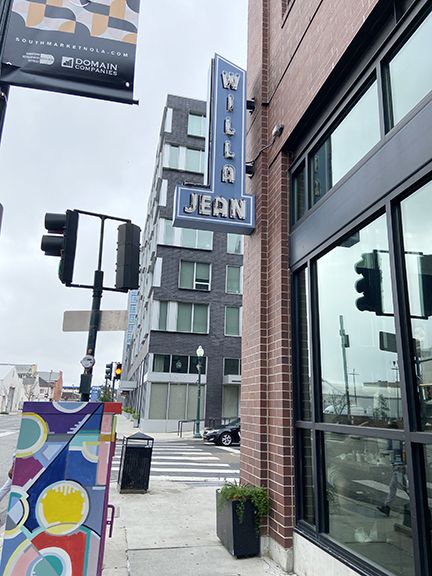 Willa Jean
is the purest definition of "retro-chic." Not only does the café serve coffee and all kinds of different alcohol, Willa Jean's has a number of different Southern-inspired, breakfast items to enjoy. Pick up something from their biscuit station or bite into their avocado toast with tomato, labneh, serrano, shallots, arugula, and poached egg.
611 O'Keefe Ave., 504-509-7334, willajean.com
French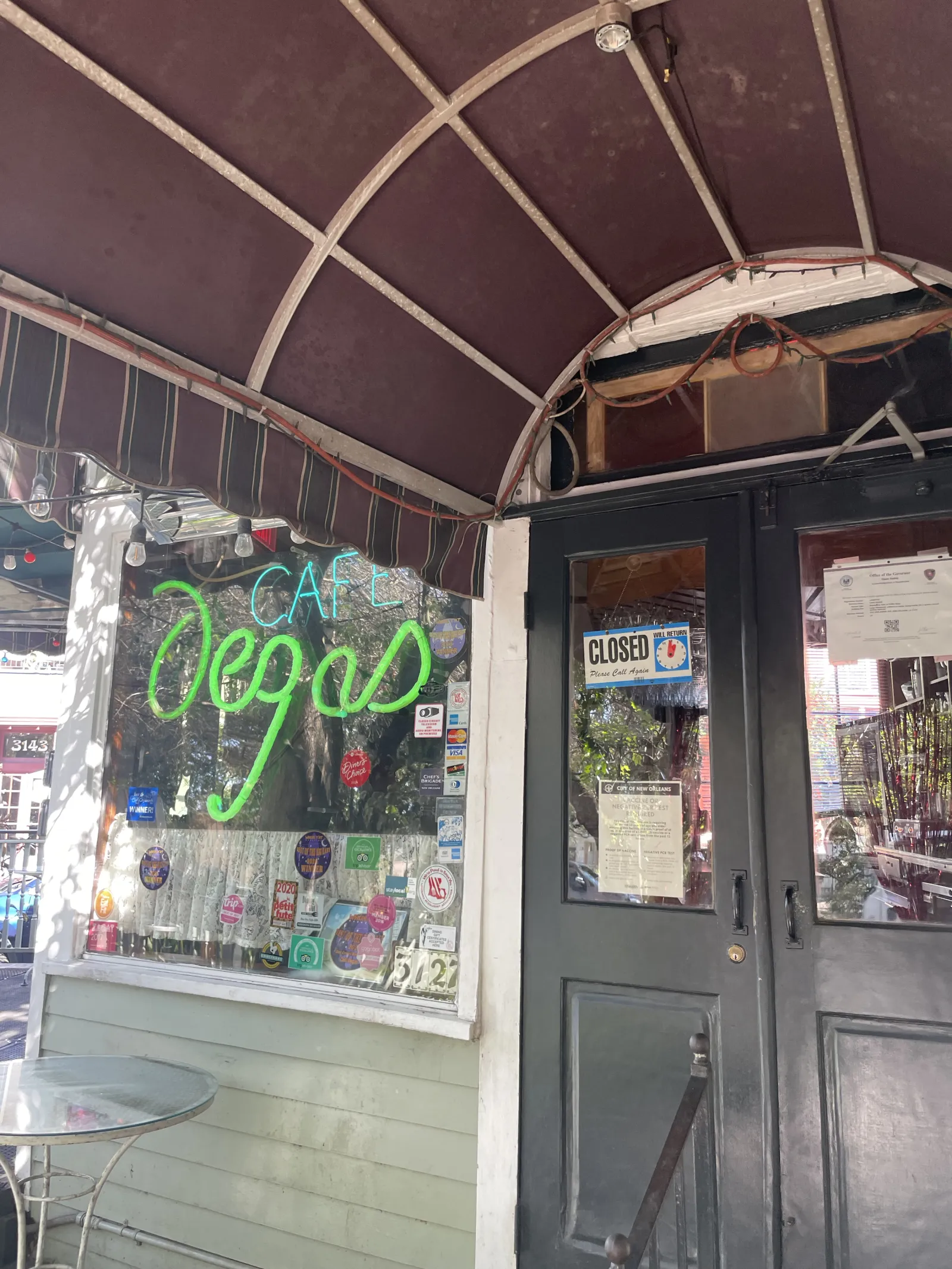 Café Degas
is New Orleans' longest running French bistro—for good reason. Over the past 10 years, their menu has received a multitude of accolades and awards. Café Degas' lunch and dinner menus contain classic French dishes like frog legs, scallops, escargots, quiche, and much more. They also have Belgian waffles on their Brunch menu.
3127 Esplanade Ave., 504-945-5635, cafedegas.com
Italian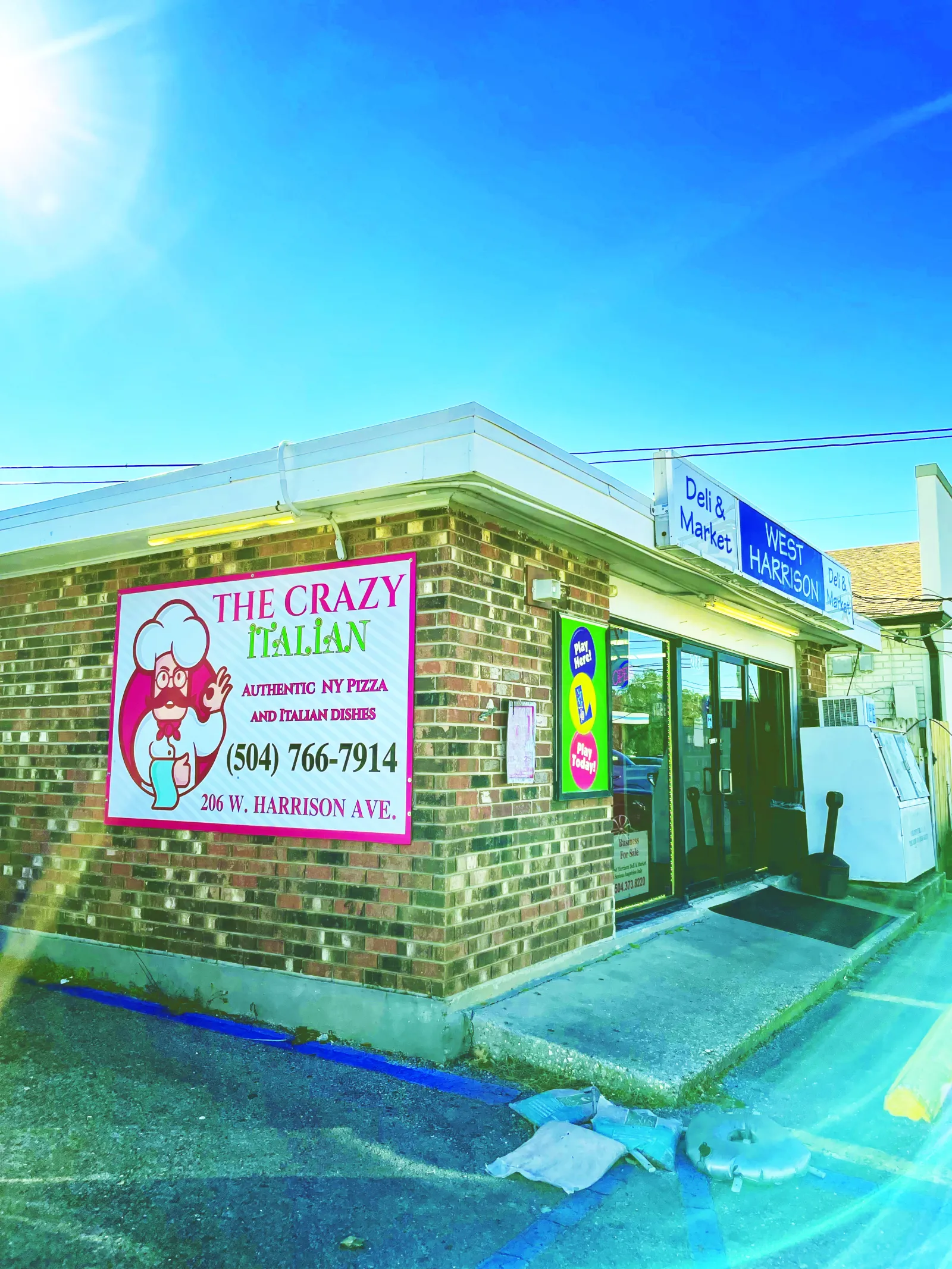 The Crazy Italian Pizzeria
has everything one would love in a classic pizzeria. Not only do they serve authentic New York style pizza like Margherita and Hawaiian, they also have delicious pasta and paninis. The Spicy Fried Ravioli appetizer dish is absolutely not to be missed. Make sure to also order the cannoli.
206 W. Harrison Ave., 504-766-7914, thecrazyitalianpizzeria.com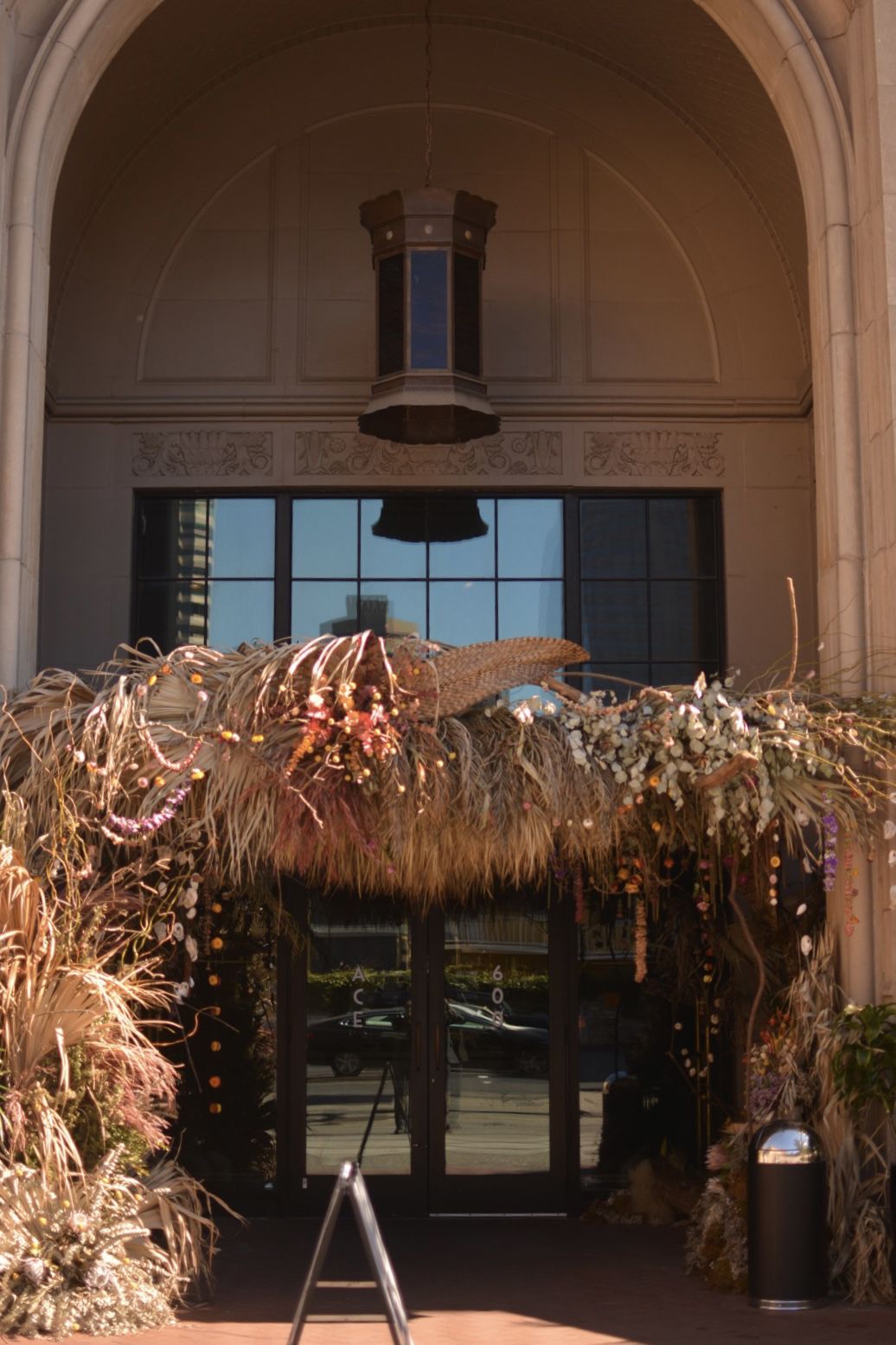 Josephine Estelle
focuses on seasonal ingredients that help blend classic Italian recipes with Southern flavors. Come and enjoy this interesting mix for either breakfast, brunch, or dinner. The seared scallops and the 48-hour braised beef short ribs are absolutely to die for. The restaurant also has a multitude of drinks to savor such as the Amalfi 75.
600 Carondelet St., 504-930-3070, josephineestelle.com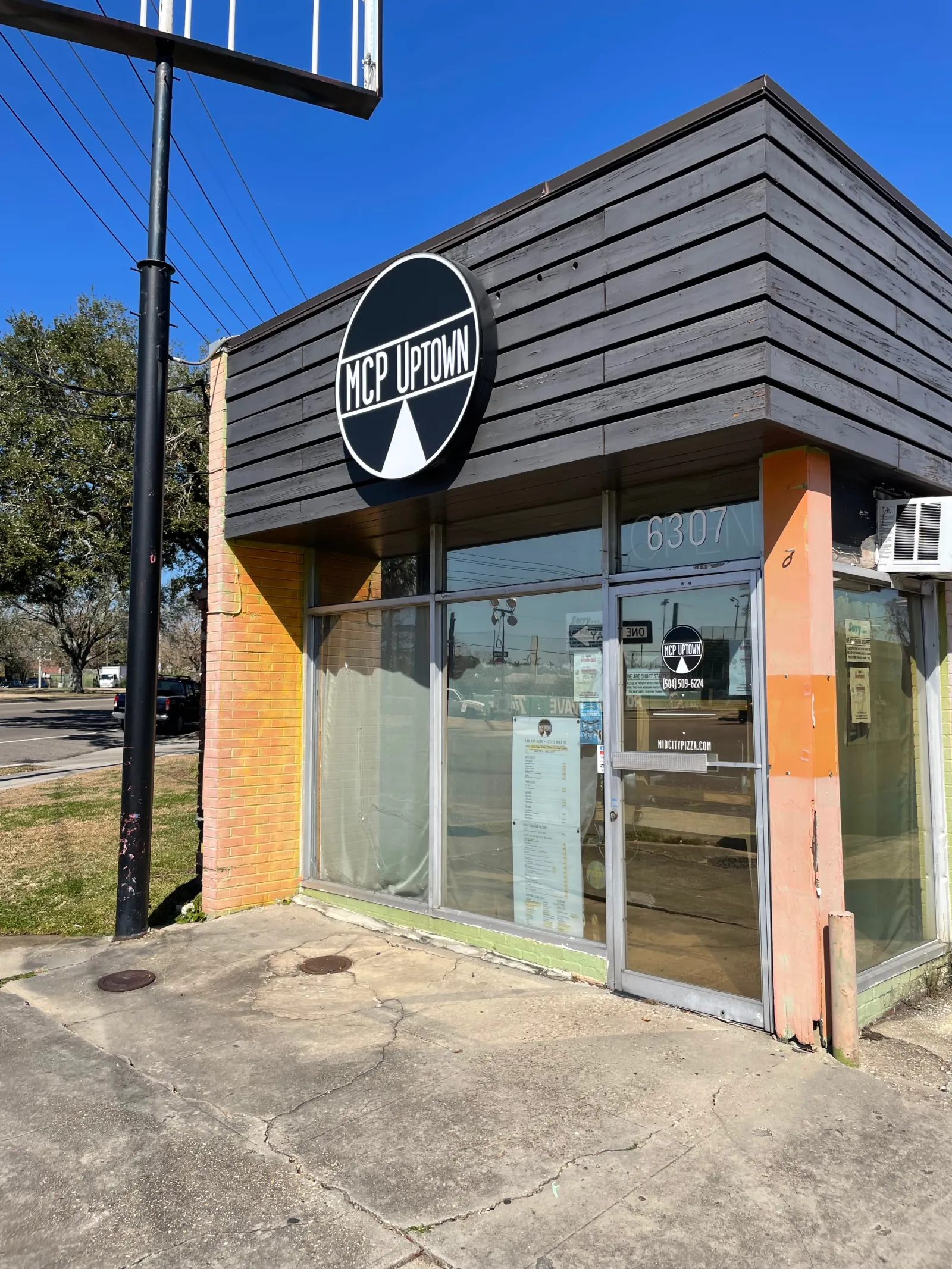 Mid City Pizza
is New Orleans' go-to establishment for quality pizzas. Pick from classic options or be daring and go for the more creative pizzas that are on offer, such as the Shrimp Remoulade, Mid City Meat Monster, and the Herbivore with your choice of seven veggies. You can also customize your own calzone or enjoy their wings and dips.
Multiple Locations, midcitypizza.com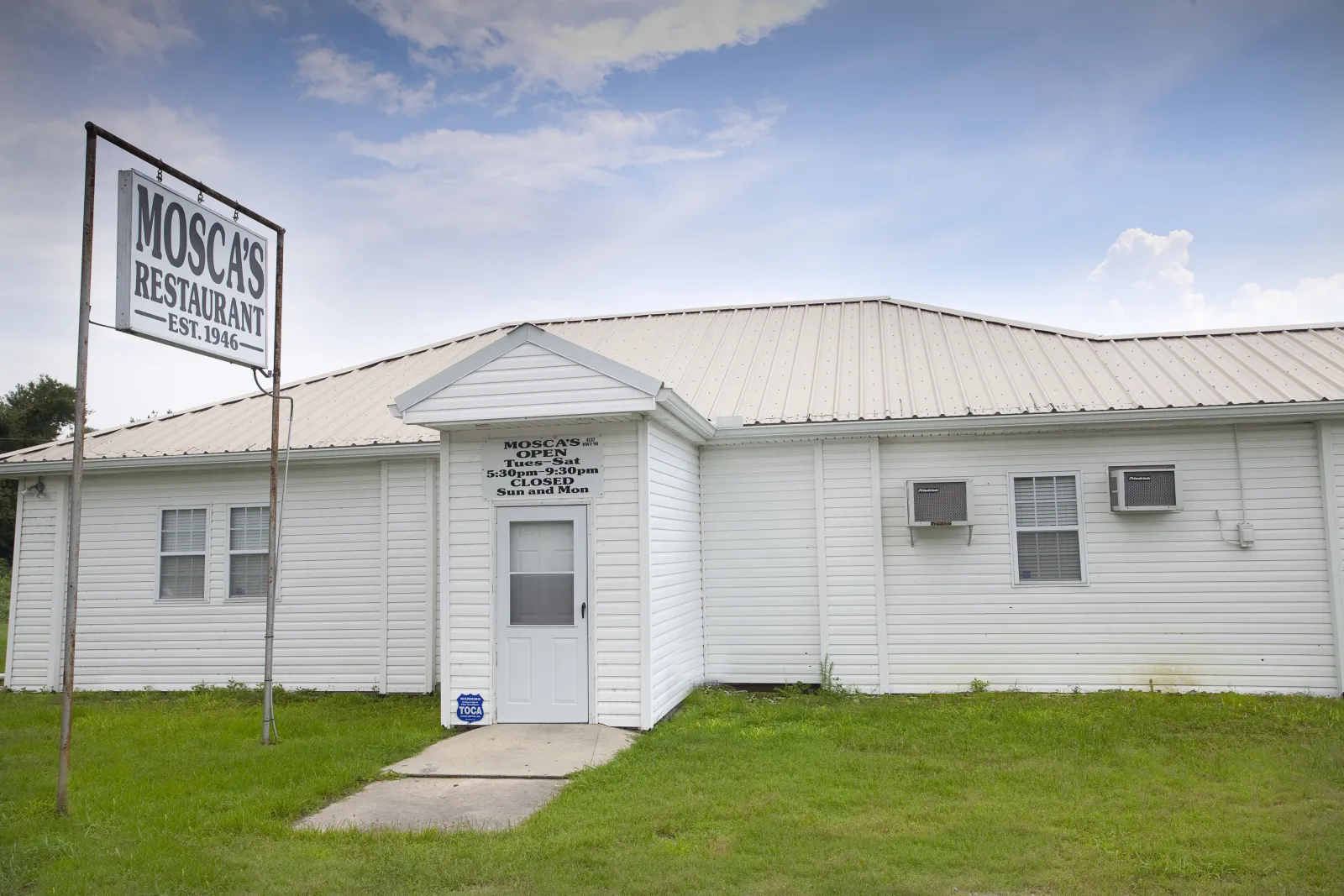 Mosca's Restaurant
is perhaps the best-known Italian restaurant in the entire Westbank and has been a favorite for over 60 years. All of Mosca's entrée dishes are made-from-scratch, hugely proportioned, and are absolutely delicious. Go for their signature Oysters Mosca or try some of the other amazing plates like the Chicken Cacciatore.
4137 US-90 W., Westwego, 504-436-8950, moscasrestaurant.com
Nephew's Ristorante
has been serving New Orleans quality and authentic Sicilian dishes for many years. The menu is really large and filled with tasty entrees like veal with peppers and mushrooms, eggplant parmigiana, and grilled rosemary chicken. They've even got frog legs, stuffed shrimp, and soft-shell crabs.
4445 W. Metairie Ave., Metairie, 504-533-9998, nephewsristorante.com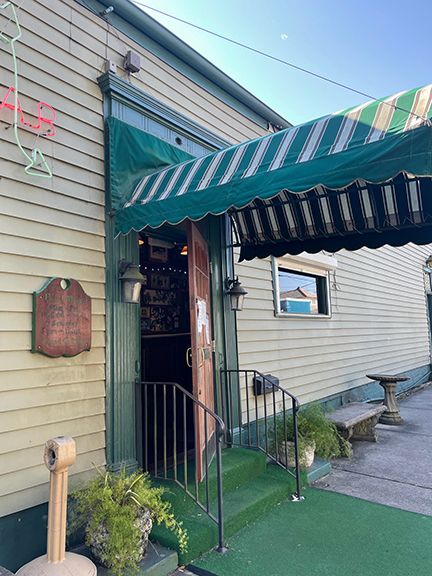 Pascal's Manale
can accurately be considered a true New Orleans tradition. The restaurant's biggest claim to fame is being the birthplace of the now world-famous BBQ shrimp, prepared in the shell with a tangy and spicy sauce. Other quality menu items include crabmeat and scallops and chicken bordelaise. They also have terrific steak dishes.
1838 Napoleon Ave., 504-895 4877, pascalsmanale.com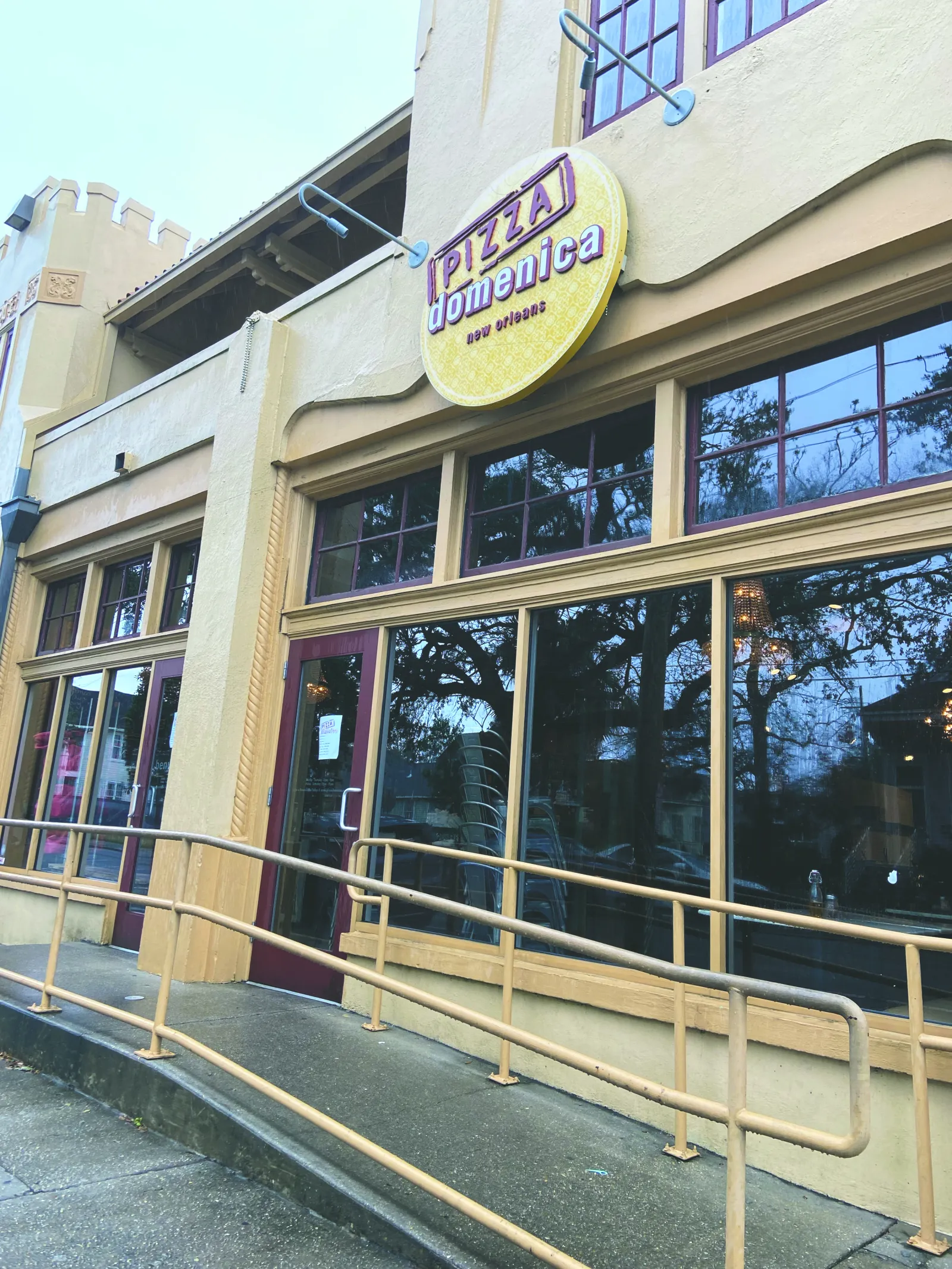 Pizza Domenica
is the best place to be in order to enjoy Italian classics in a casual, fun, and lively atmosphere. All of their specialty, gourmet pizzas are amazing and cooked in a custom-made oven that was shipped straight from Italy. Start off with the garlic knots or the burrata caprese and finish up with the lemon pound cake or the banana Nutella stromboli.
Multiple Locations, pizzadomenica.com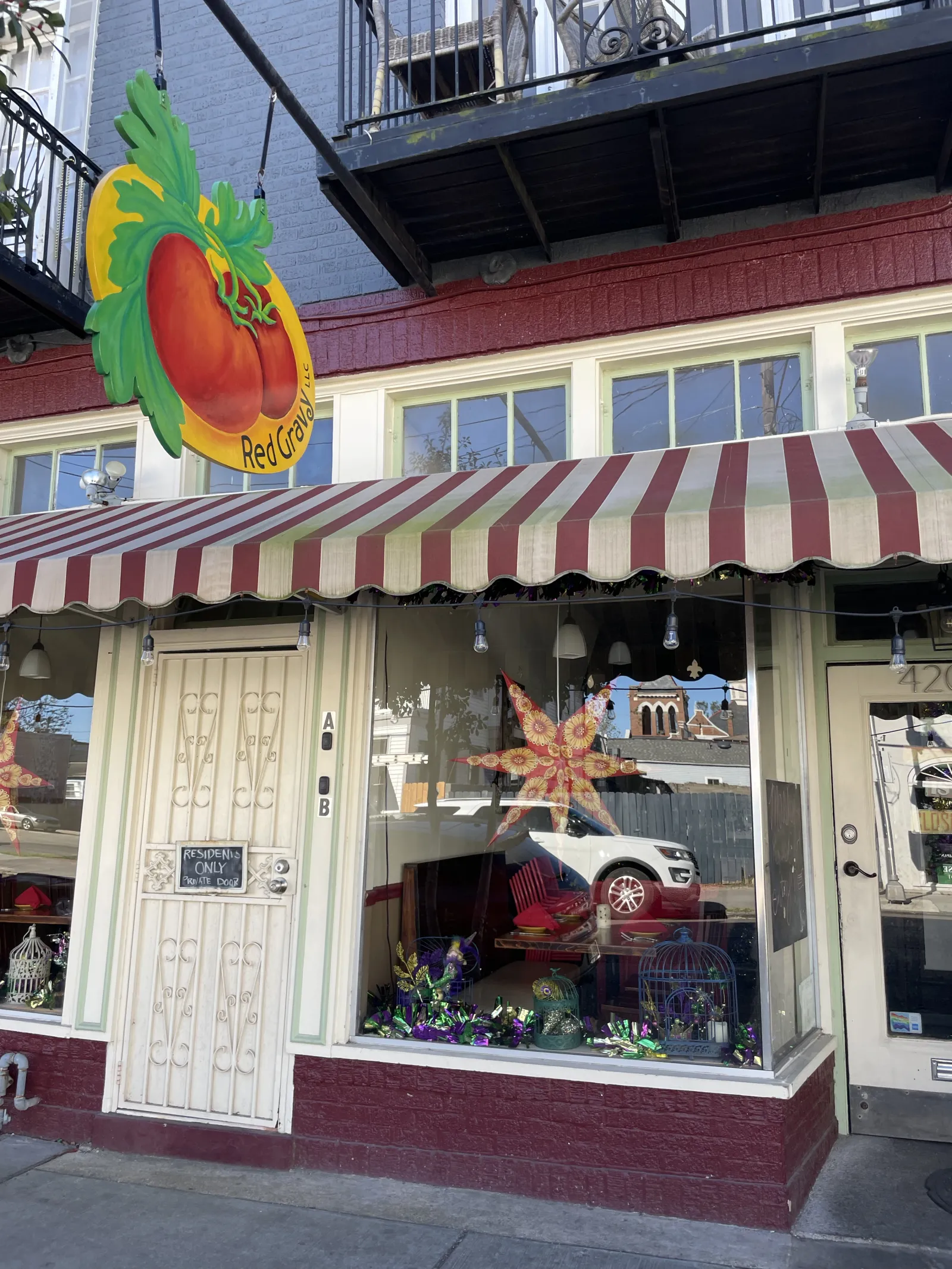 Red Gravy
serves rustic Italian cuisine from recipes that have been passed down for generations. Some of Red Gravy's small plates are really unique like arancini, or stuffed rice balls, and the zucchini fritters. The restaurant also does Sunday brunch from 10 a.m. to 2 p.m., so go enjoy some breakfast spaghetti or shrimp and grits.
4206 Magazine St., 504-561-8844, redgravycafe.com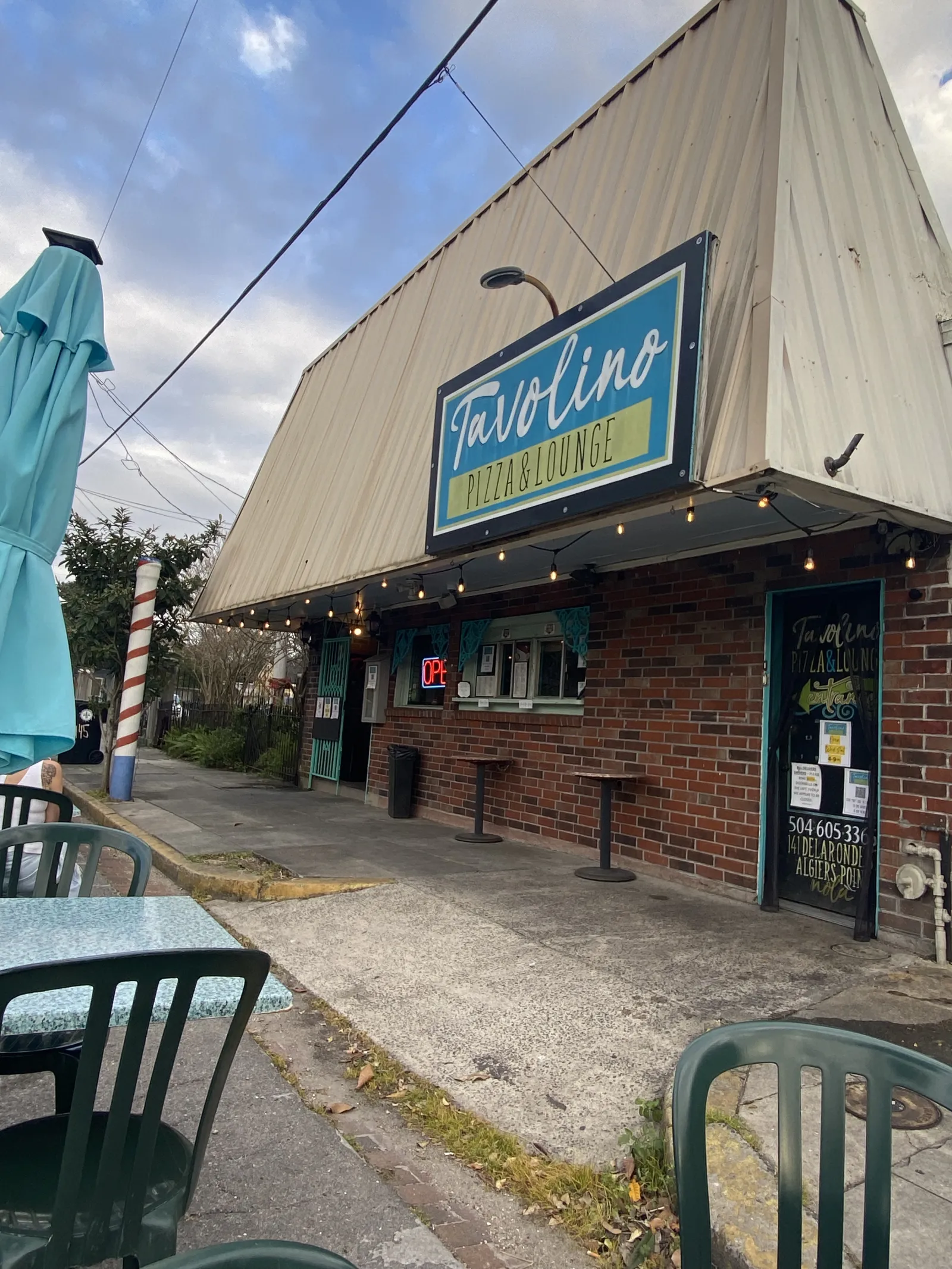 Tavolino Pizza & Lounge
is definitely worth crossing the Crescent City Connection or taking the ferry to the Westbank. Located in picturesque Algiers Point, Tavolino specializes in authentic thin crust pizzas, with specialties such as the Behrman Hwy, Red Goat, and That's a Spicy Meatball. Grab some wine and enjoy the tastes of the Westbank.
141 Delaronde St., Algiers, 504-605-3365, tavolinonola.com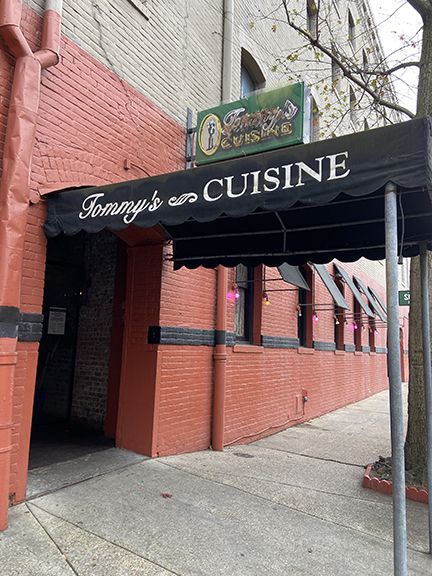 Tommy's Cuisine
is where you need to be if you're craving quality Creole Italian cuisine in the Warehouse District. Expect amazing pasta dishes like baked lasagna, fettuccini alfredo, shrimp fra diavalo, and spaghetti and meatballs. Wash down all of Tommy's delicious dishes with a glass of champagne or a glass of red, white, or sparkling wine.
746 Tchoupitoulas St., 504-581-1103, tommyscuisine.com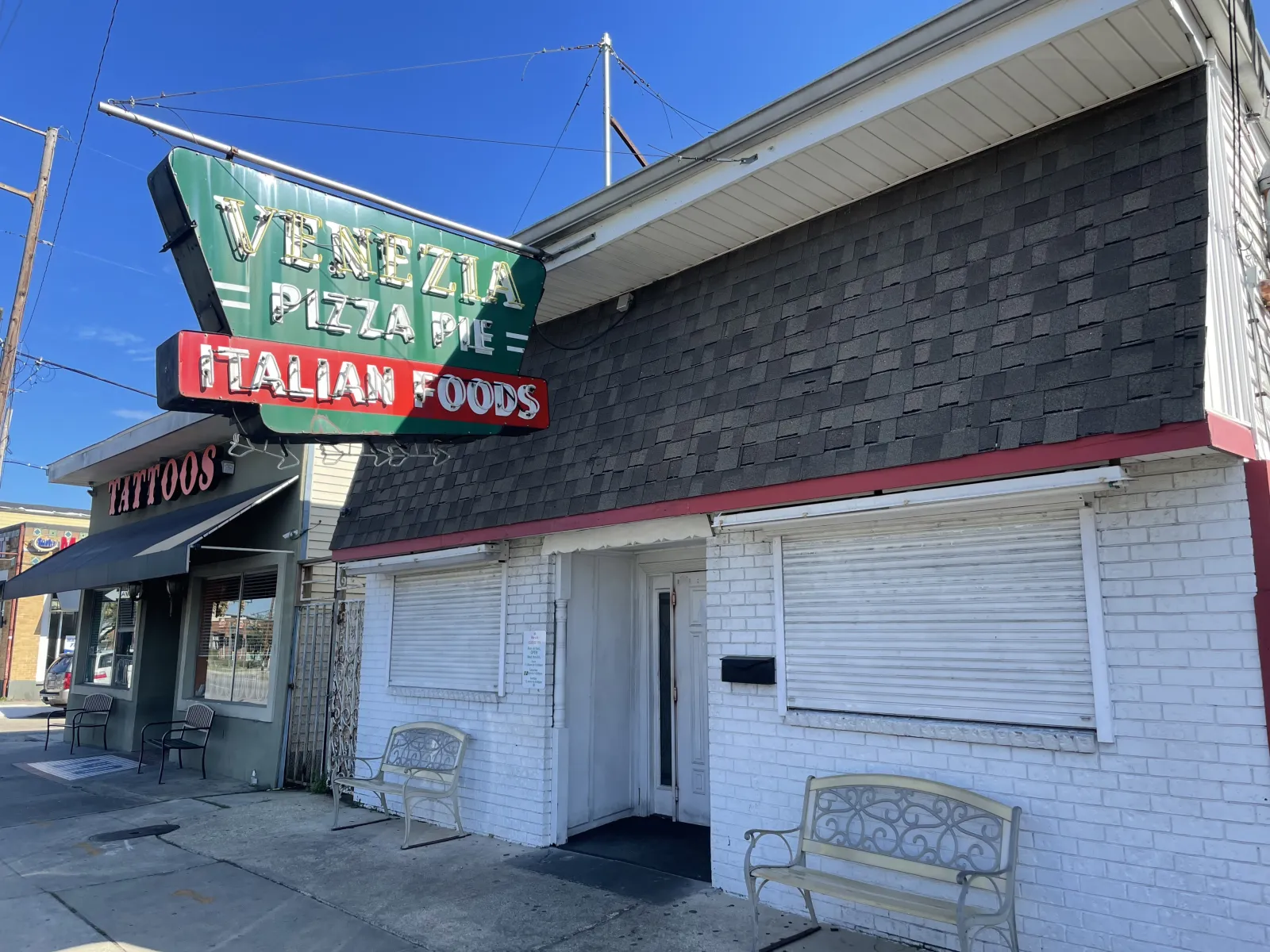 Venezia
specializes in home-style Italian cooking with a New Orleans flair. They have pizzas that are cooked in an original stone oven, as well other authentic cuisine such as lasagna, chicken marsala, and stuffed artichoke. Grab a seat at their cozy bar if dining alone or waiting to catch the big game.
134 N. Carrollton Ave., 504-488-7991, venezianeworleans.net


Mexican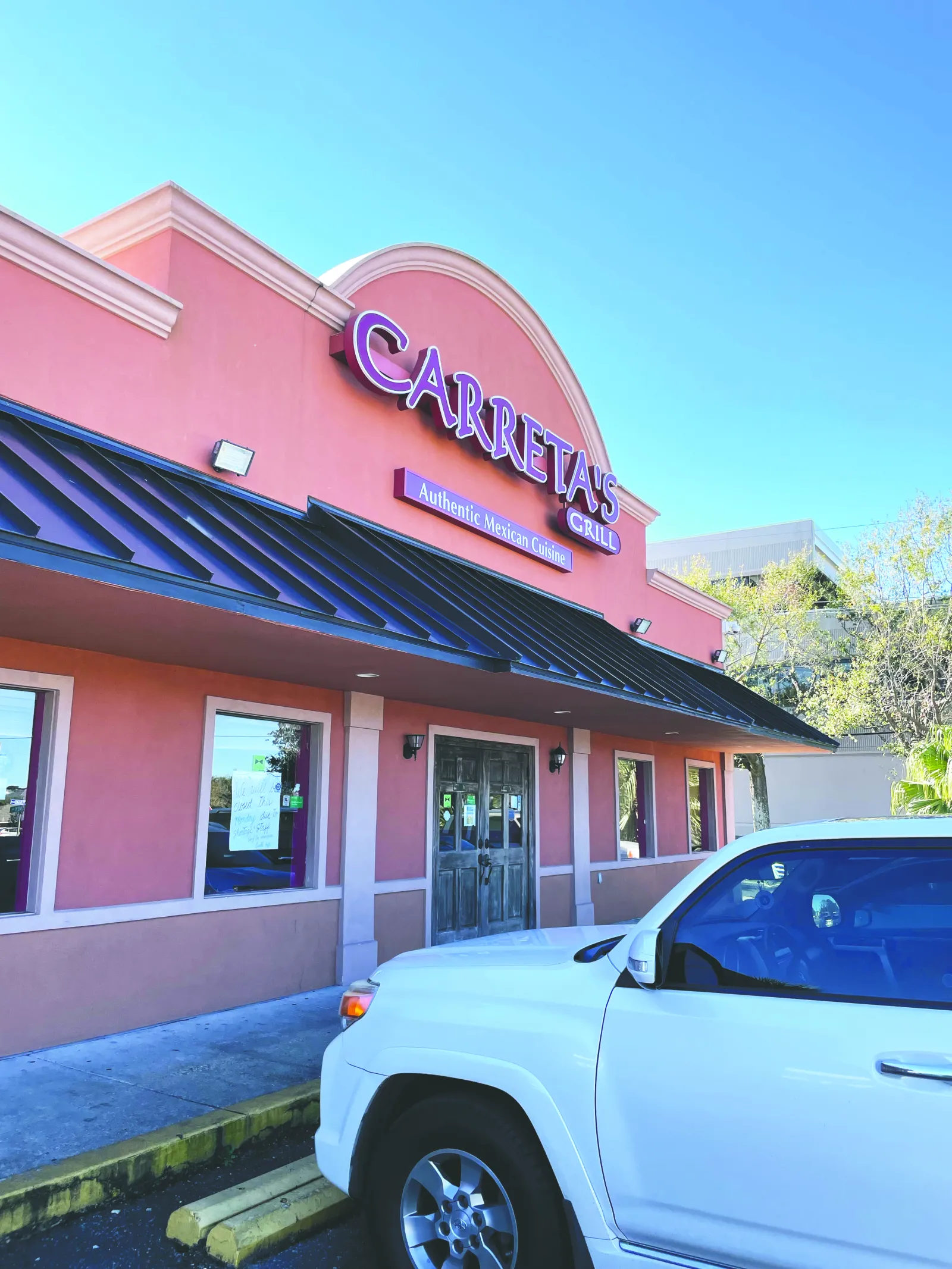 Carreta's Grill
offers some of the highest quality tasting Mexican dishes in the Crescent City. Carreta's Classic Burger, the Chimichanga Dinner, and the Tamales Locos are some of the best items on the menu. They even offer authentic traditional dishes such as carne asada and carnitas. Wash all of that food down with some of their amazing margaritas.
Multiple Locations, carretasgrillrestaurant.com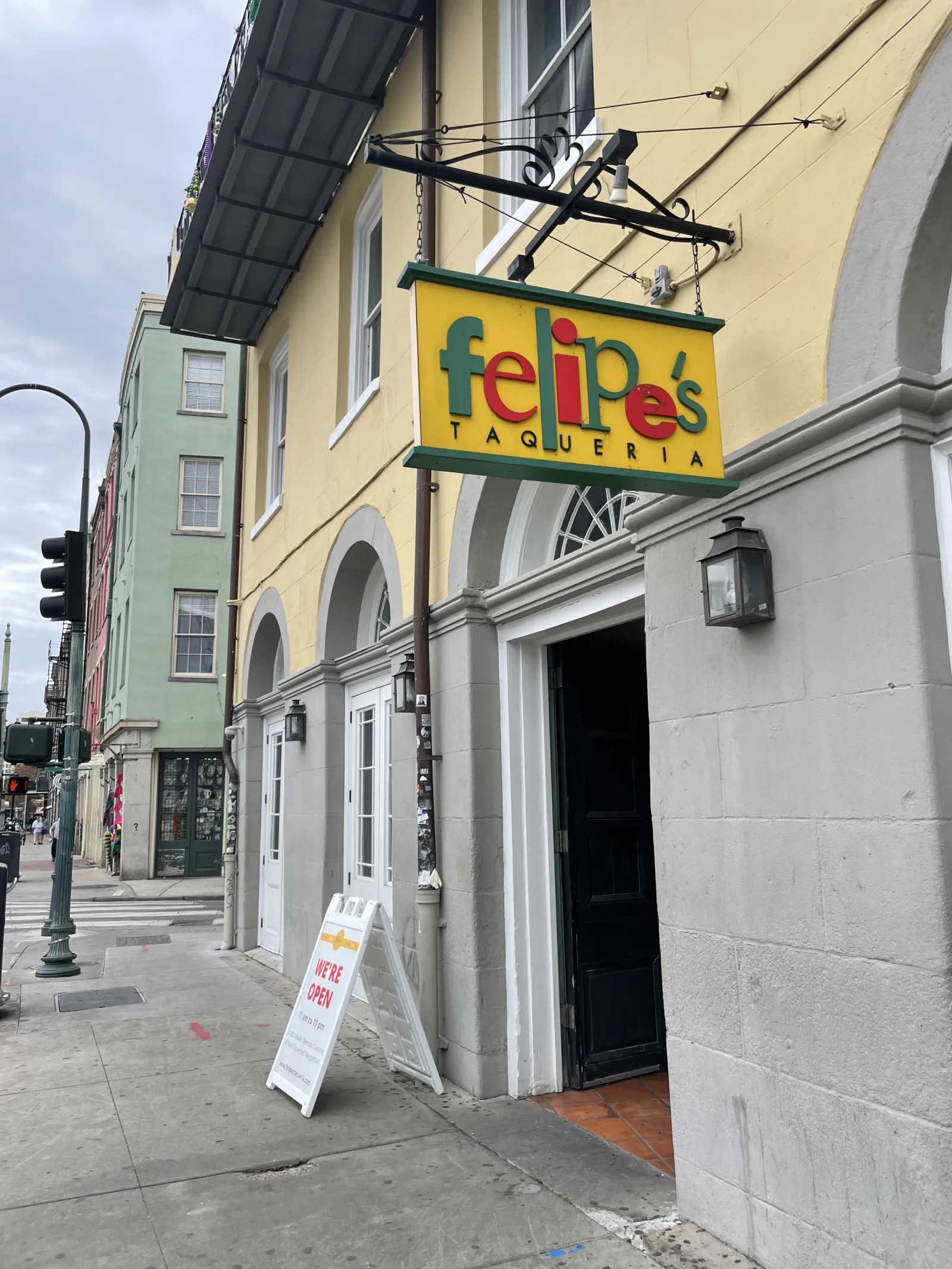 Felipe's Mexican Taqueria
is home to some of the best margaritas and tacos in the Crescent City. Not only do they have three locations in New Orleans, you can also find Felipe's over in Florida. If you want great tacos, choose from either the Mexico City Tacos, Baja Style, or the Gringos Tacos. They also have a build your own entrée option.
Multiple Locations, felipestaqueria.com




Middle Eastern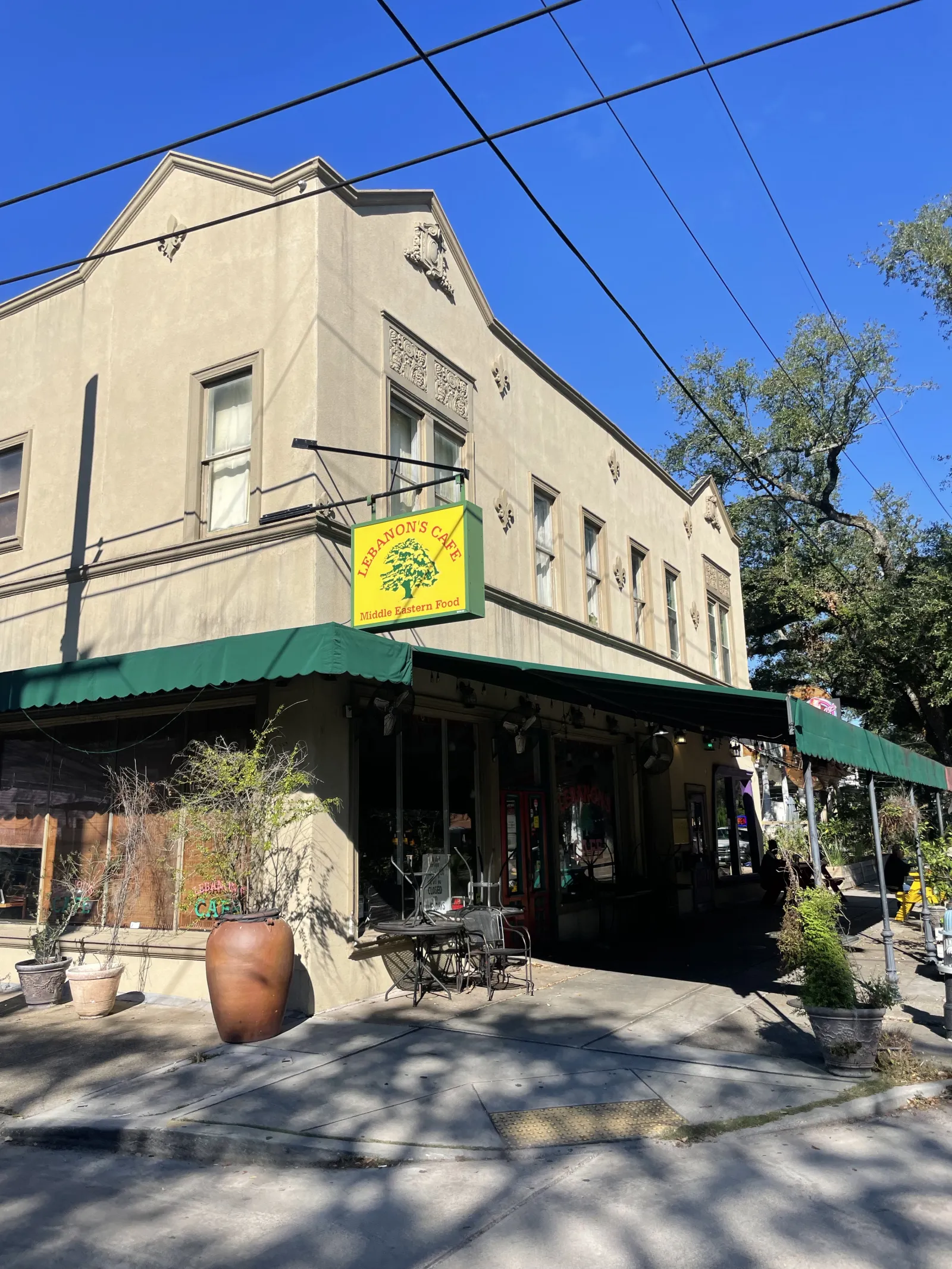 Lebanon's Café
has a strong reputation for being one of the top Middle Eastern restaurants in the entire city. You should expect to see, and enjoy, traditional Lebanese classics like tabouleh salad, kibby meat pies, and so much more. A perfect meal would have to be the chicken shawarma with Lebanese iced tea and baklava for dessert.
1500 S. Carrollton Ave., 504-862-6200, lebanonscafe.com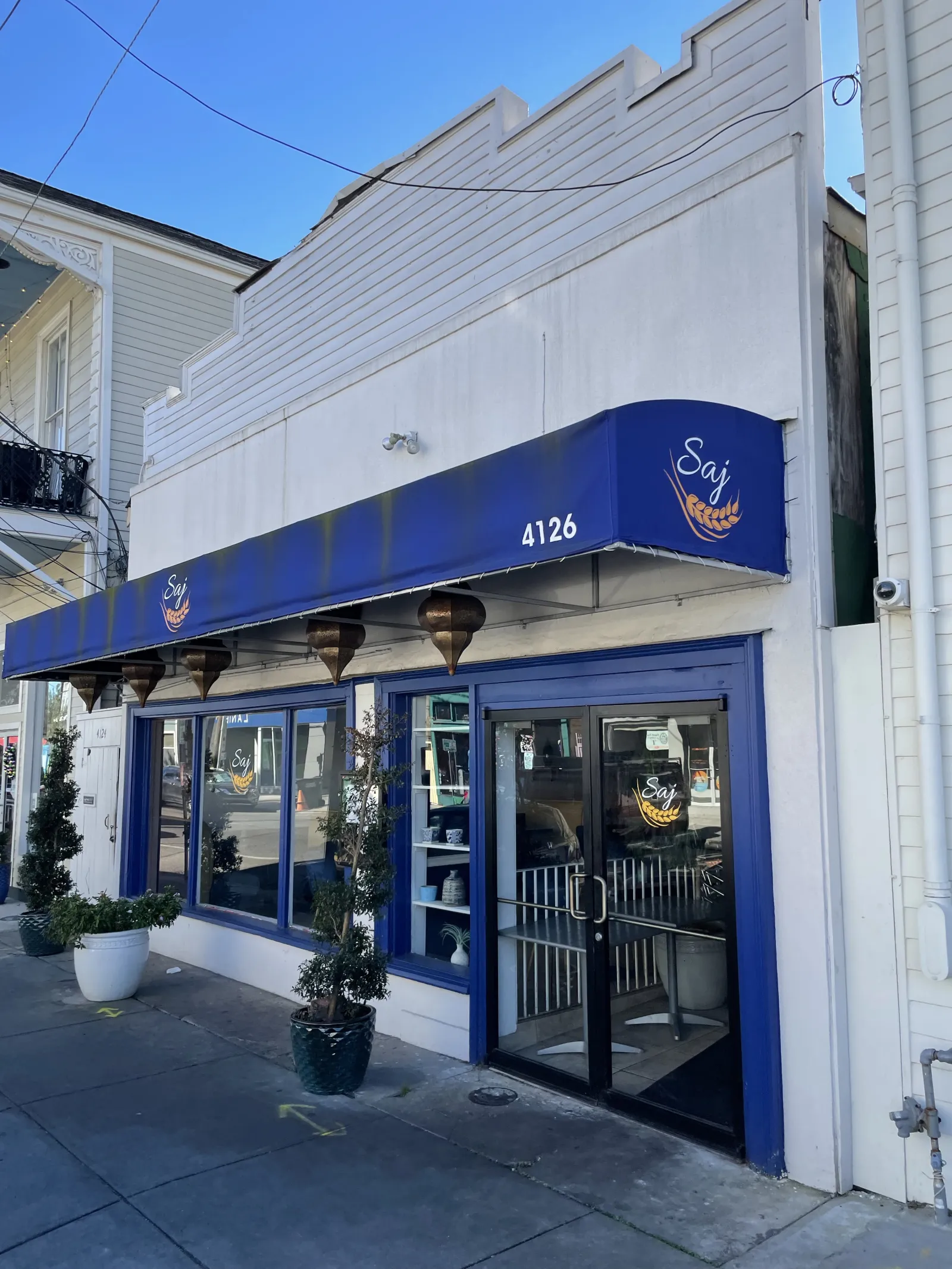 Saj
offers creatively contemporary Middle Eastern classics that are as tasty as they are pretty. Consider getting one of their mashawi wood-fire grilled items, such as their lamb chops or the tenderloin kabab. All of the lunch platters come with the restaurant's namesake saj bread, which is Middle Eastern roti. Saj is also BYOB with no corkage fee.
4126 Magazine St., 504-766-0049, sajnola.com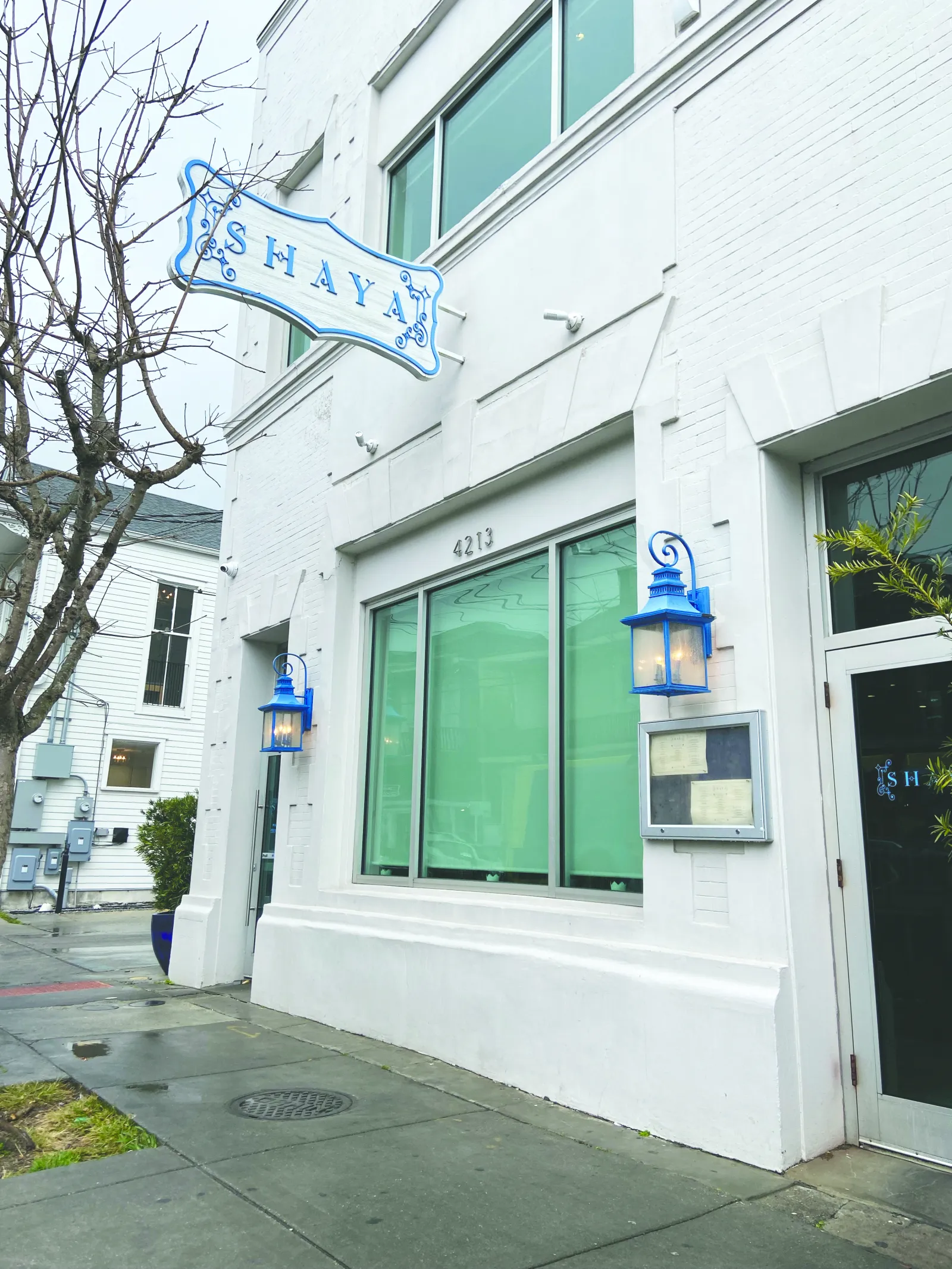 Shaya
is a James Beard Award winning restaurant serving modern Israeli cuisine right in scenic Uptown. Try Shaya's amazing hummus with your choice of cauliflower, octopus, lamb ragú, tahini, or fried chicken. Make sure to sip on some of their craft cocktails or quality wines imported straight from Israel and Lebanon.
4213 Magazine St., 504-891-4213, shayarestaurant.com
New Orleans Cuisine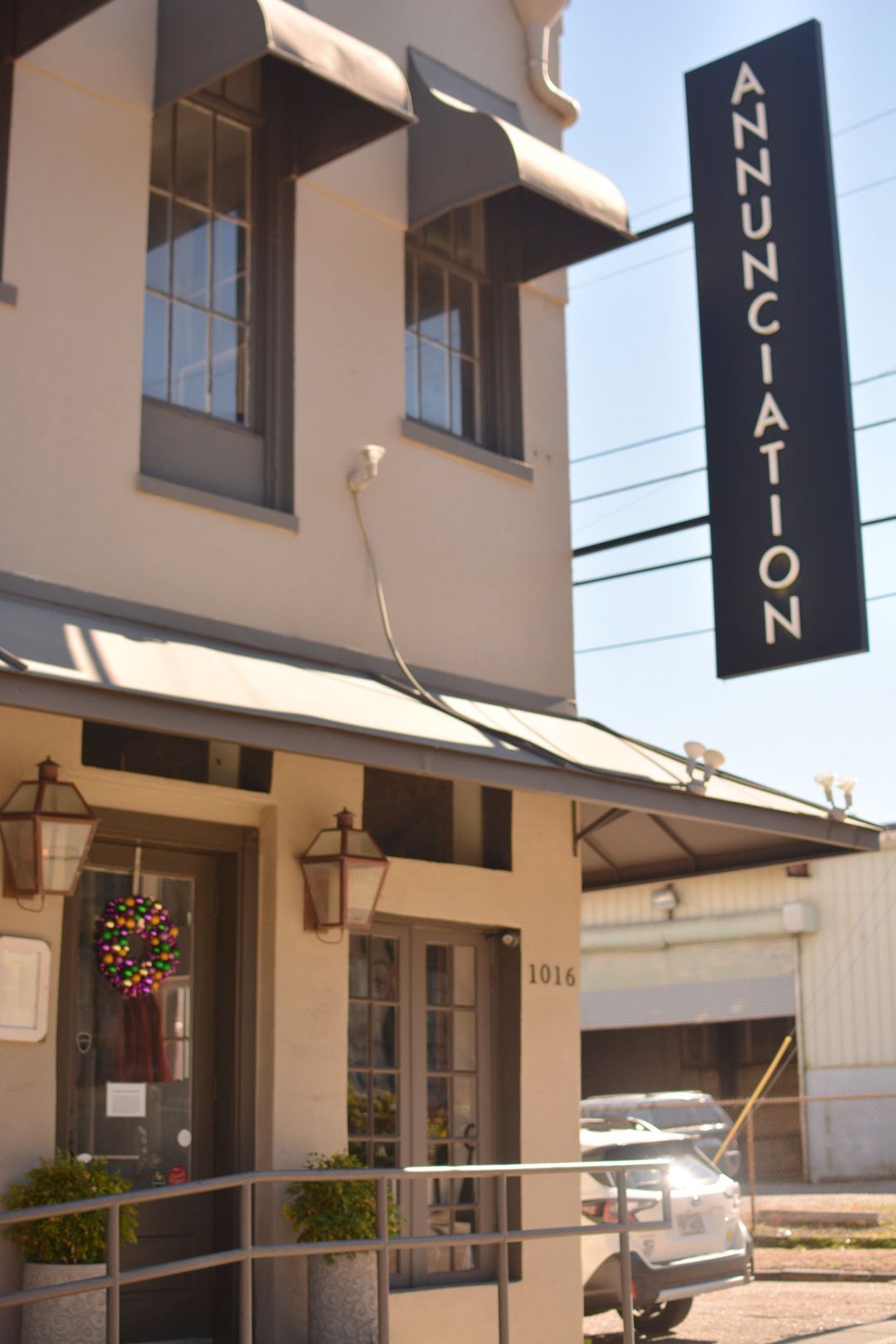 Annunciation
has a really excellent and extensive wine selection that goes great with any of the restaurant's modern Creole and Southern dishes. Enjoy a number of high-quality entrees such as filet mignon, roasted duck, and veal marsala. If you're with your date, consider ordering fried green tomatoes or pommes frites as appetizers.
1016 Annunciation St., 504-568-0245, annunciationrestaurant.com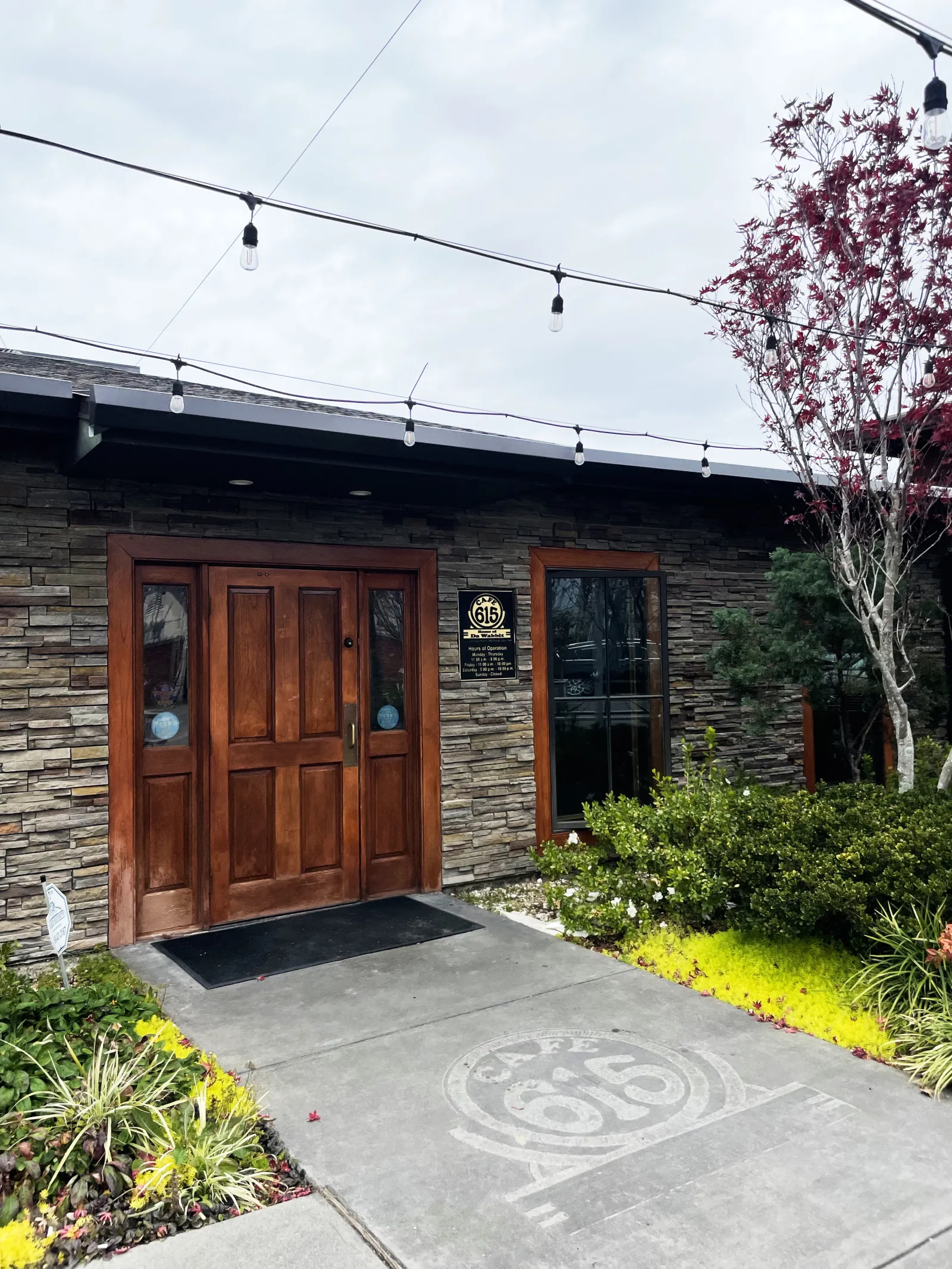 Cafe 615 (Home of Da Wabbit)
is Gretna's favorite restaurant for fantastic Creole food. All of Da Wabbit's lunch specials are out of this world, including the stuffed bell peppers and the smothered rabbit with white beans and rice. They also have one of the best fried chicken plates you'll find in the Greater New Orleans Area.
615 Kepler St., Gretna, 504-365-1225, cafe615.com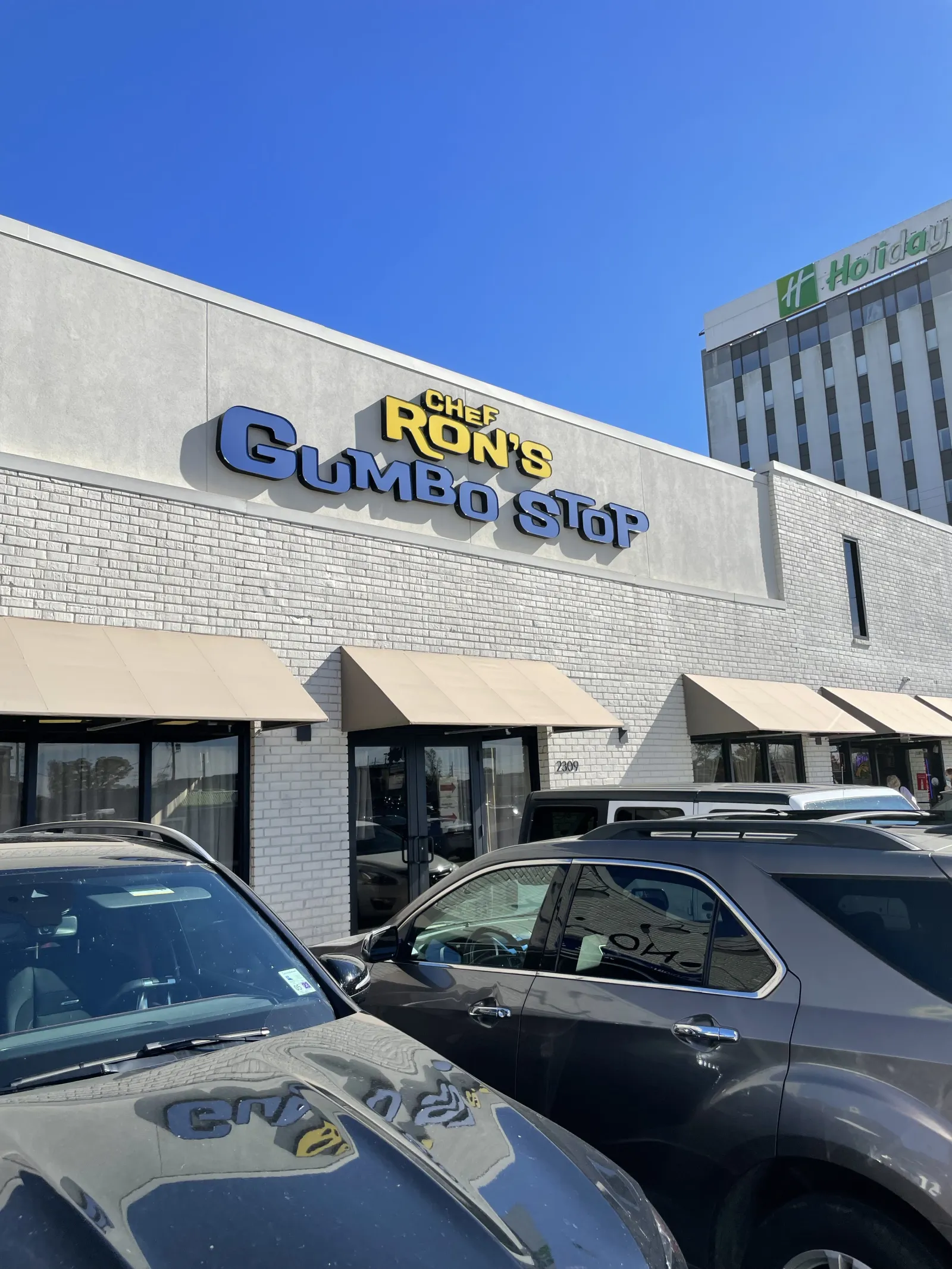 Chef Ron's Gumbo Stop
owned and operated by Chef Ron Iafrate, is truly NOLA's one-stop-shop for great gumbo. You can get your gumbo with fried catfish, fried oysters, crabmeat, and so much more. Make sure to order some tasty sides to go with your gumbo such as cheesy mac, crab balls, mustard greens, and potato salad.
2309 N. Causeway Blvd., 504-835-2022, gumbostop.com
Crescent City Brewhouse
is unique in that it provides quality craft beers right in the French Quarter. Order a flight to enjoy samples of their pilsner, wheat beer, Red Stallion, and Black Forest brews. Make sure to slurp down a dozen of their Louisiana raw oysters too. They also host live jazz performances every Friday to Sunday.
527 Decatur St., 504-522-0571, crescentcitybrewhouse.com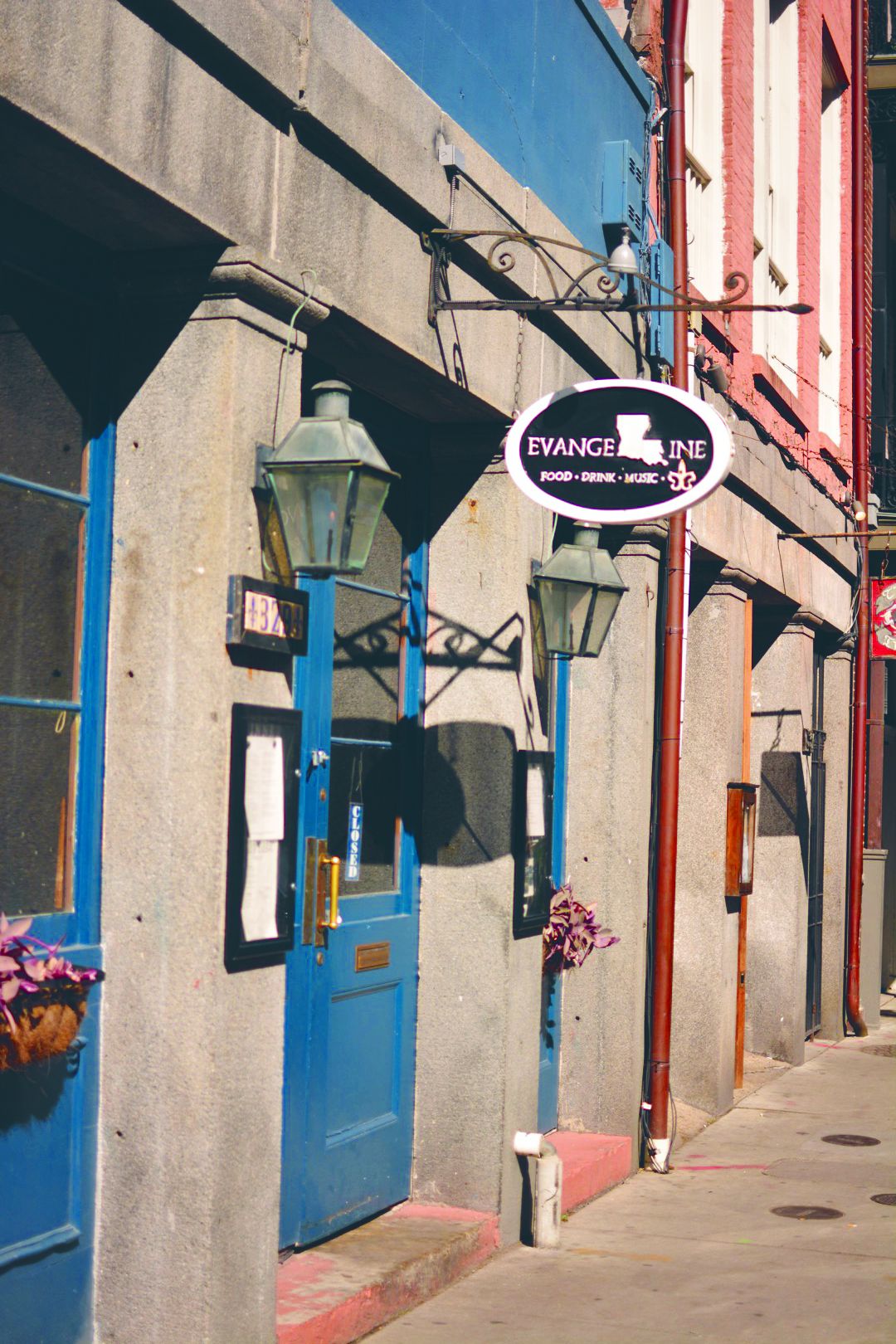 Evangeline
is one of the French Quarter's finest restaurants while offering a true taste of Louisiana. New Orleans classics like gumbo, jambalaya, and etouffee are all offered on the menu. If you go for weekend brunch, then you'll find interesting dishes such as fried alligator and waffles, crawfish and grits, and crab cake benedict.
329 Decatur St., 504-373-4852, evangelineneworleans.com\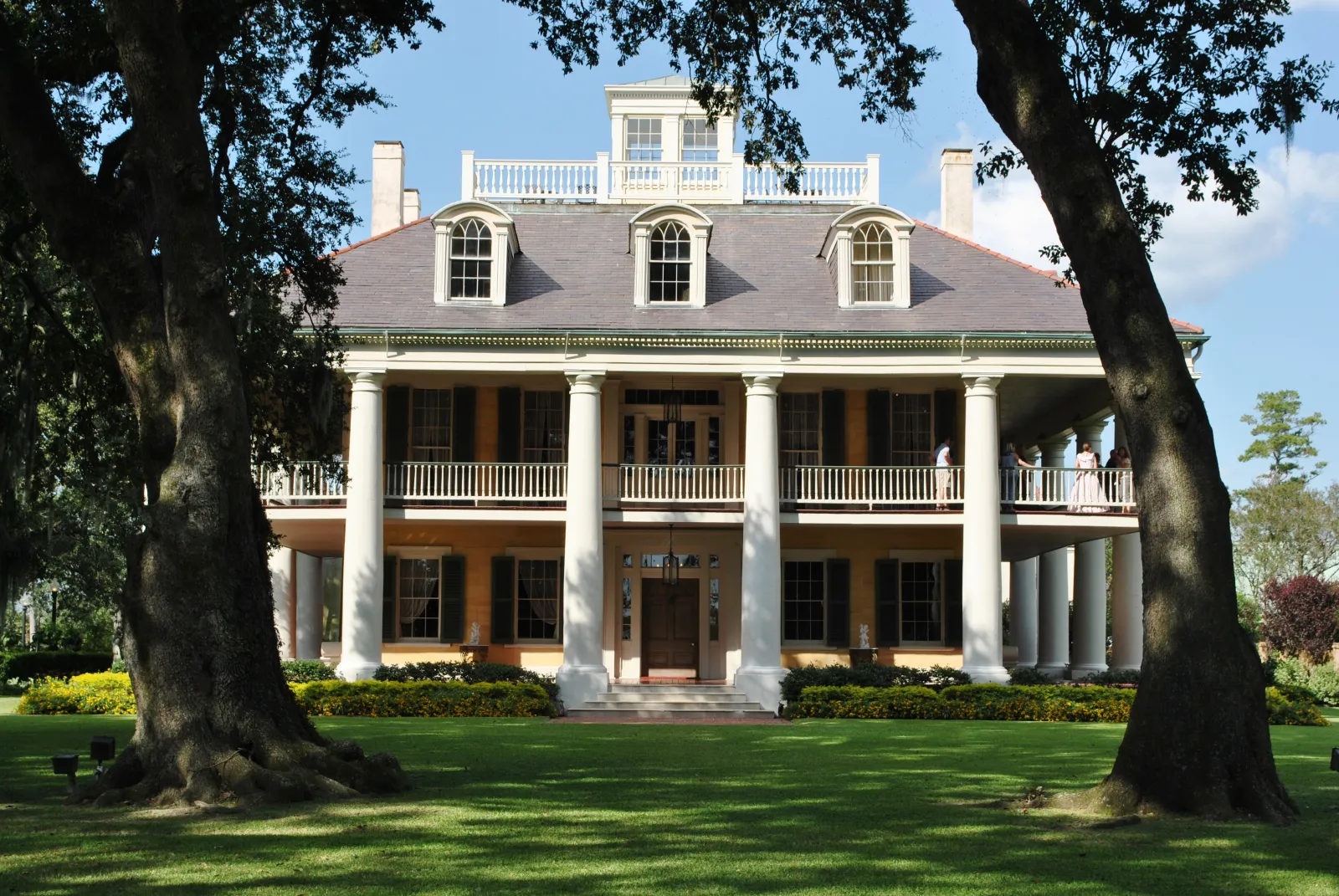 Houmas House & Gardens
contains three different restaurants that cater to your specific tastes and price range. Perhaps you'd like to take the family to The Carriage House and enjoy some Louisiana ribs, turtle soup, or lasagna with New Orleans style red gravy? Or maybe you want to be fancy and visit Latil's Landing or the Wine Cellars?
401336 LA-942, Darrow, 225-473-9380, houmashouse.com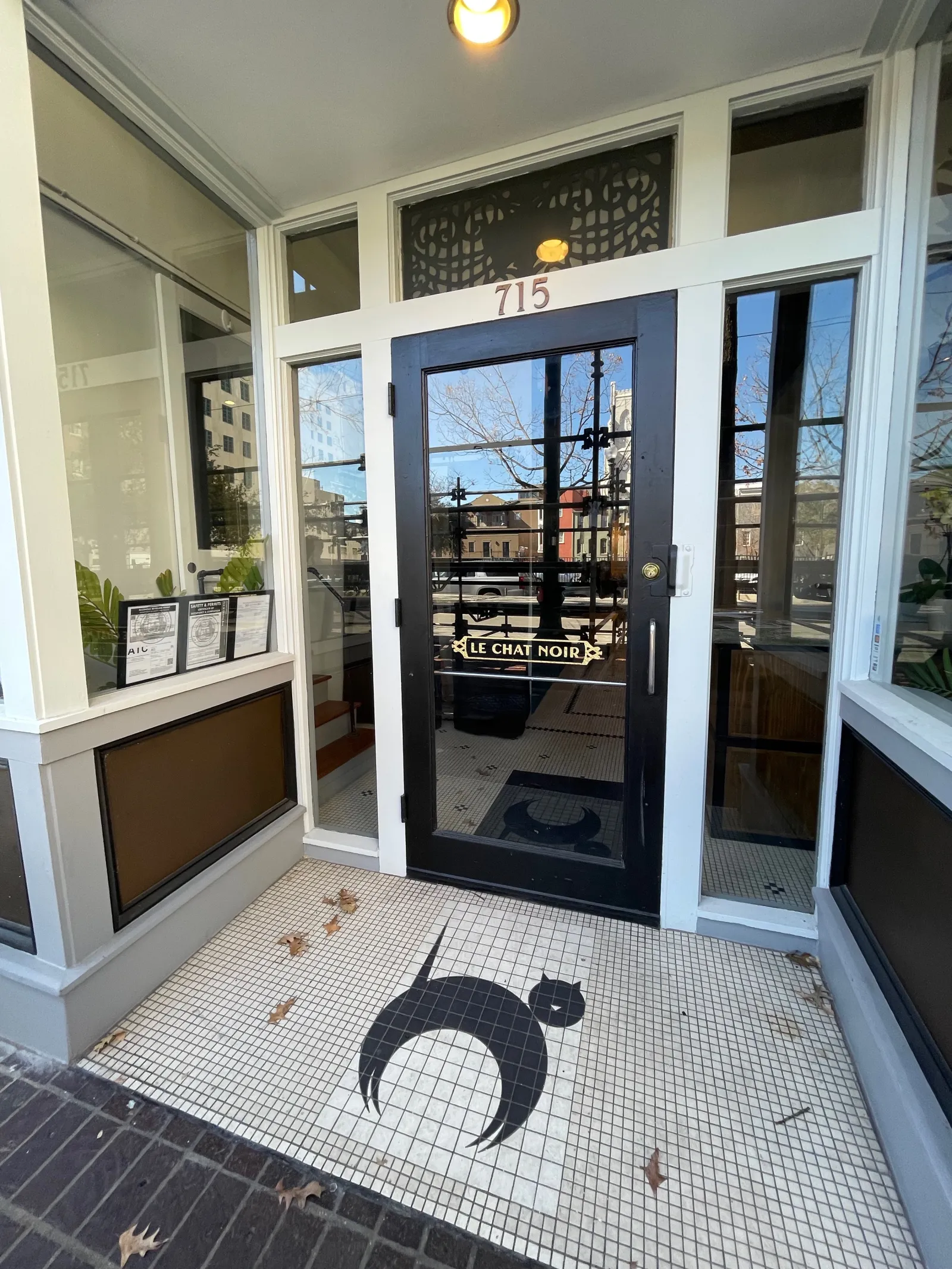 Le Chat Noir
is a brand-new New Orleans restaurant looking to make a splash. Housed in a former cabaret, the restaurant will have you dancing with its many different drink selections from wine, beer, and craft cocktails such as Sazeracs and much more. Whether you order an entrée or something from their oyster bar, you will be satisfied.
715 St. Charles Ave., 504-381-0045, lechatnoirnola.com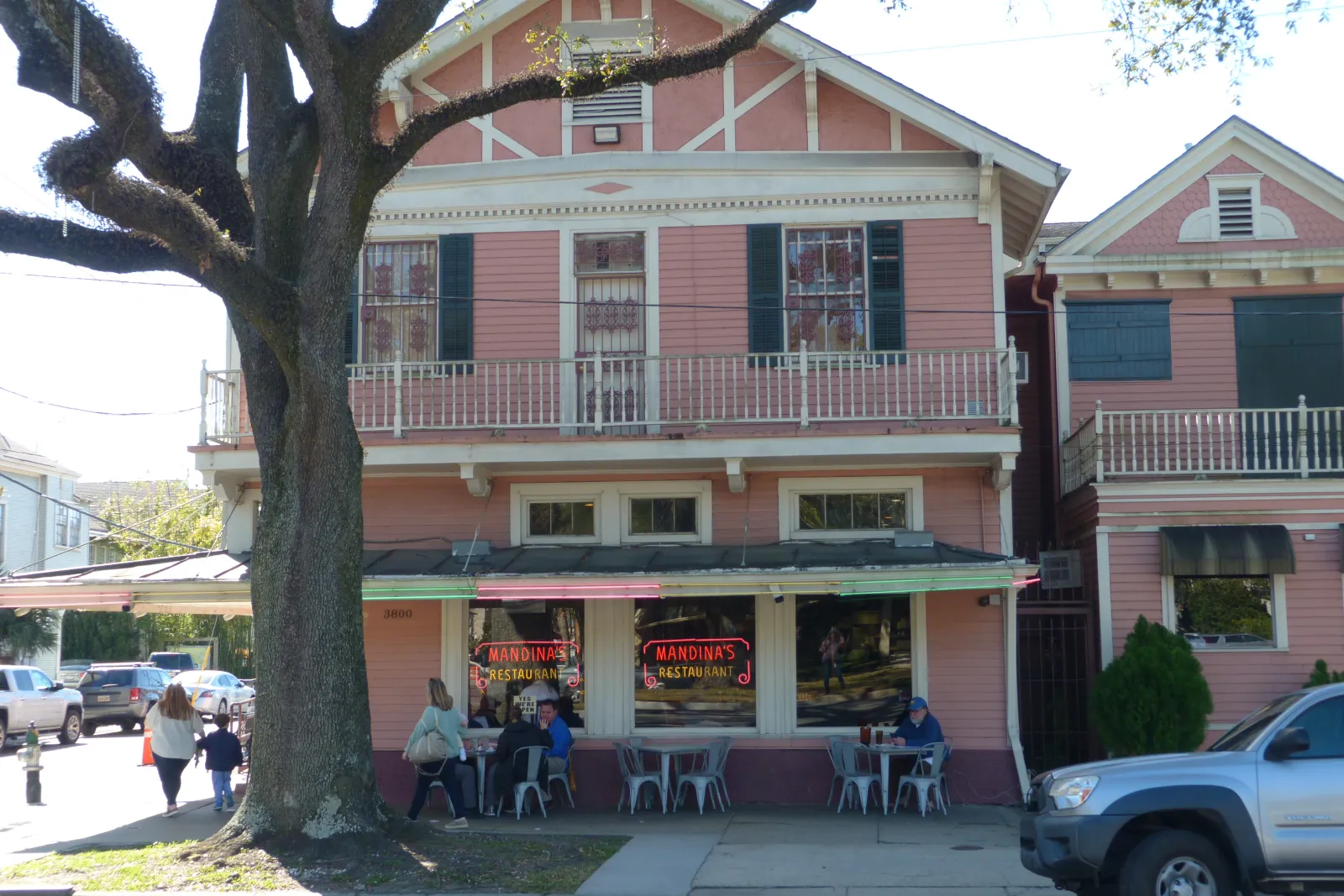 Mandina's Restaurant
is a New Orleans favorite for both Italian classics and sumptuous seafood. Go for a special occasion and either get the filet mignon or the ribeye with fries and string beans. Along with plenty of fried seafood, you can also order shrimp remoulade, crab fingers in wine sauce, and Gulf fish amandine with fries.
3800 Canal St., 504-482-9179, mandinasrestaurant.com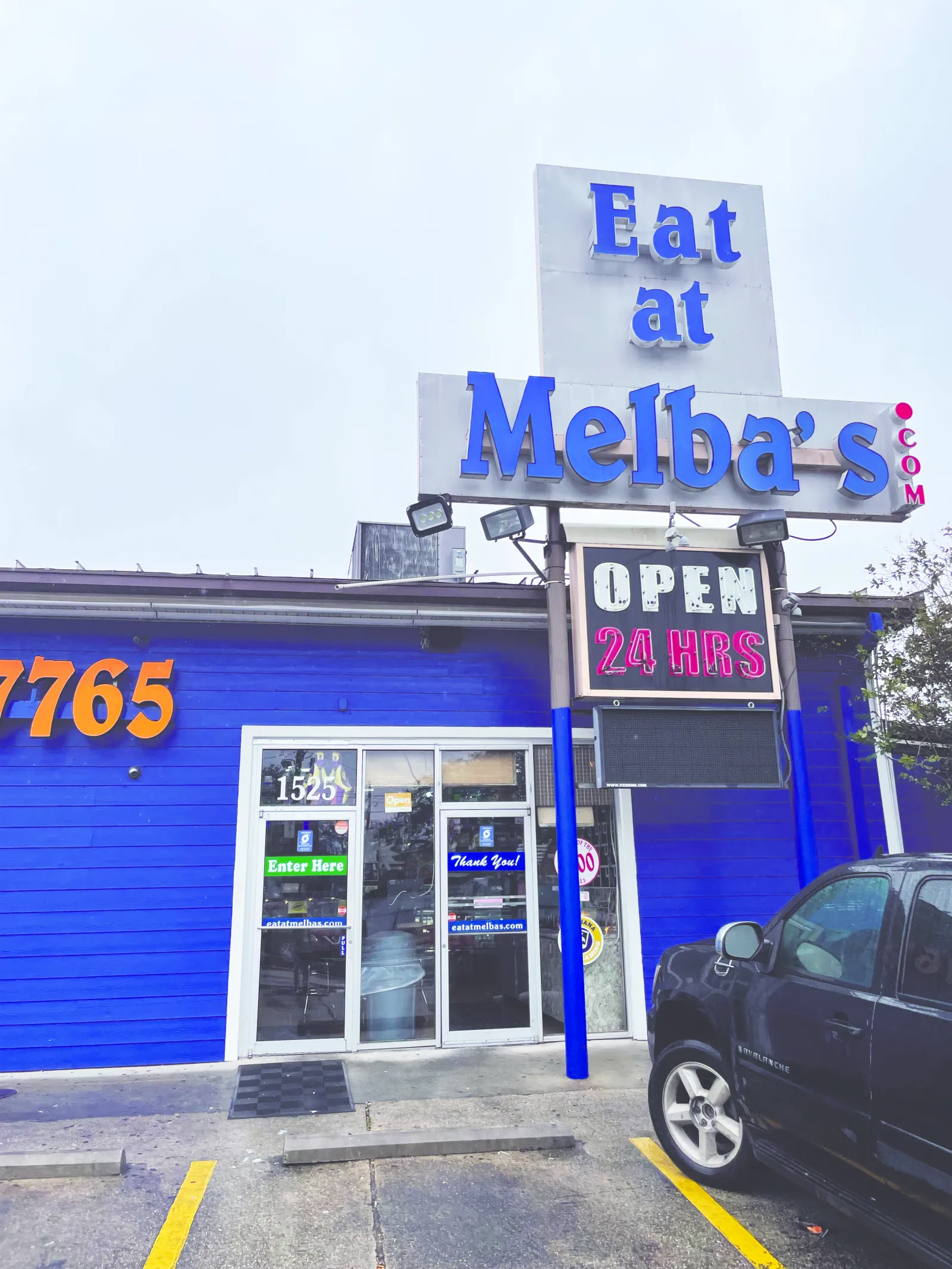 Melba's Poboys
offers much more than just po-boys, although they are very delicious. There are many different entrée plates to choose from such as fish, as well as shrimp and grits, and some of the city's best boiled crawfish. Speaking of sides, Melba's offers a lot like gumbo, baked macaroni, stuffed bell pepper, and jambalaya.
1525 Elysian Fields Ave., 504-267-7765, melbas.com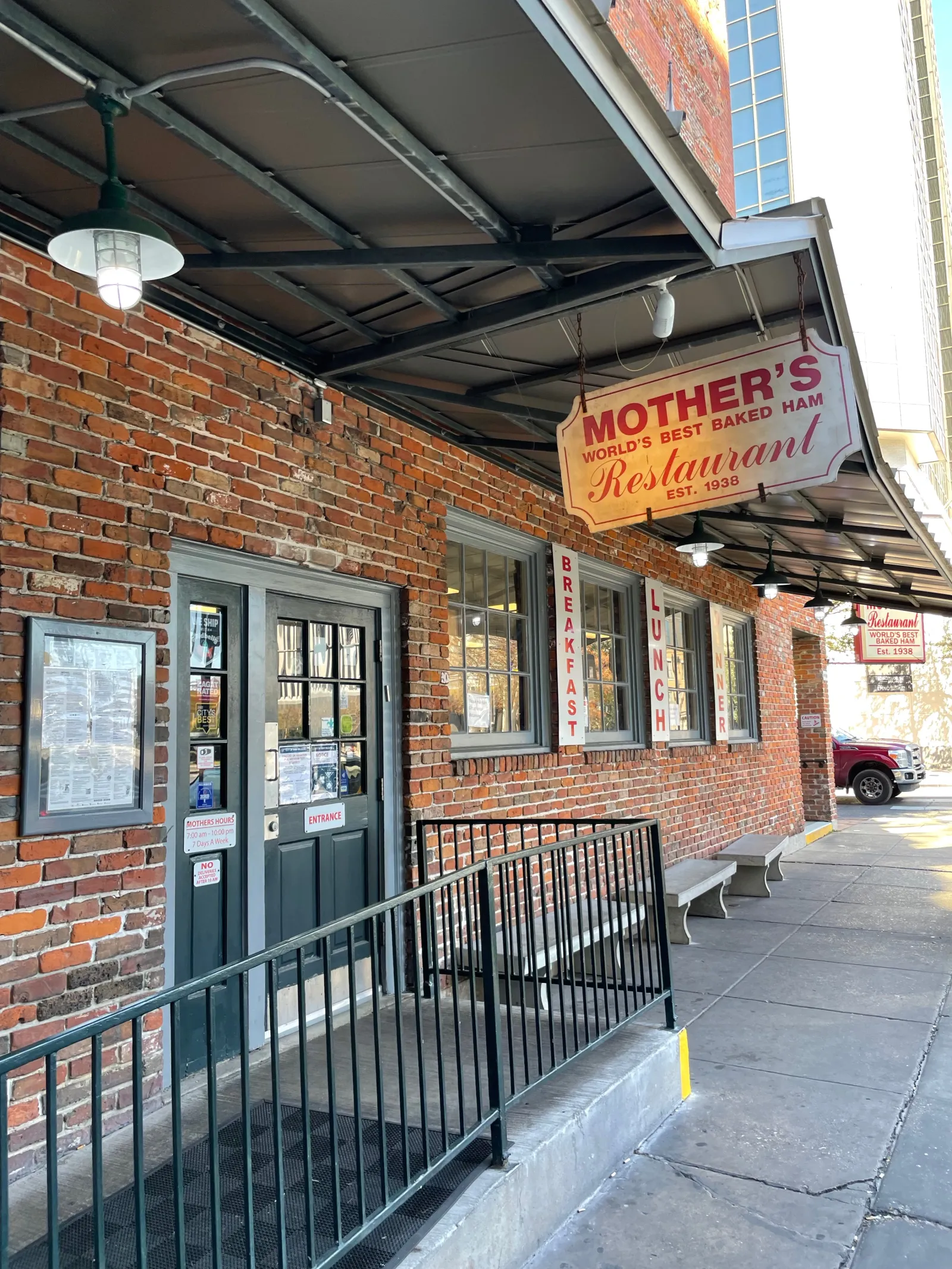 Mother's Restaurant
not only has the best baked ham in the world, but also some of the best red beans and rice in the Big Easy. Some of Mother's favorites, including filé gumbo, are really out of this world. They also have all day breakfast, so make sure to enjoy the crawfish étouffée omelet, the shrimp creole omelette, and grits with debris.
401 Poydras St., 504-523-9656, mothersrestaurant.net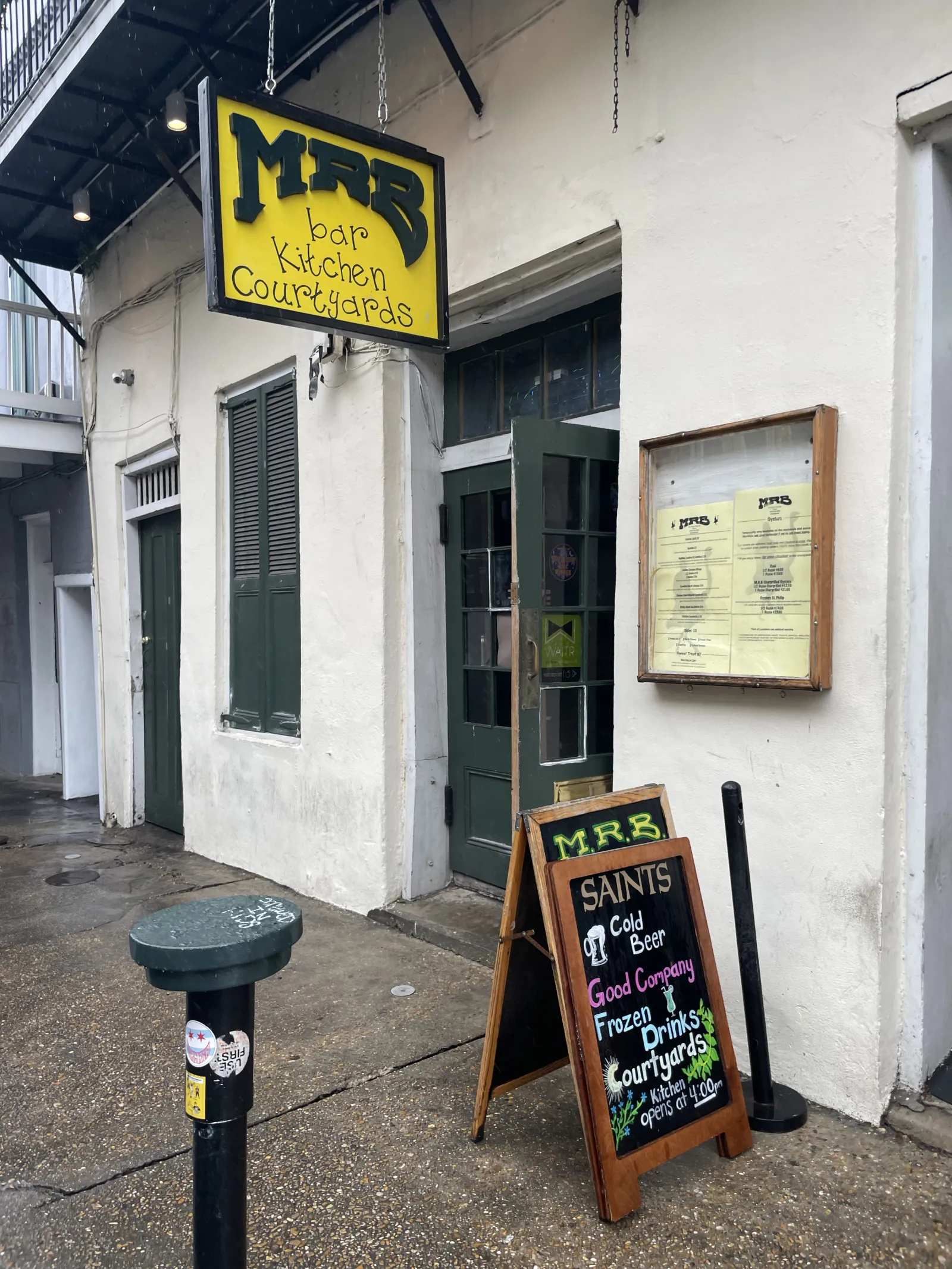 MRB Bar & Kitchen
is a laid-backed bar that really makes you feel right at home. Along with their sandwiches and hand-shucked oysters, MRB's Ostrich Chili and Jumbo Chicken Wings with your choice of sauce are excellent. Their happy hour is round the clock, so make sure to enjoy their Cat 5 Hurricane, Pimm's Cup, and frozen daiquiris.
515 St. Philip St., 504-524-2558, mrbnola.com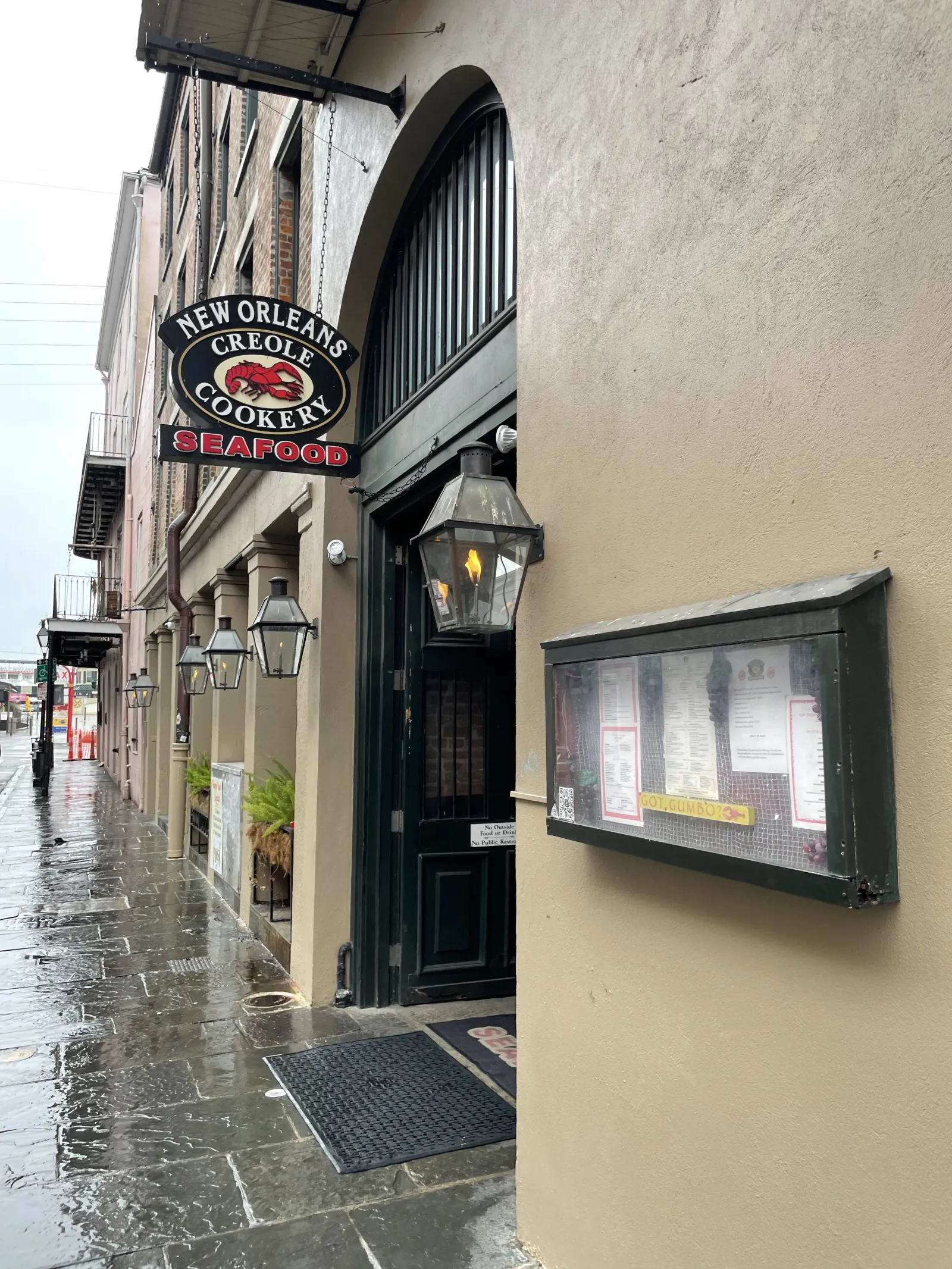 New Orleans Creole Cookery
offers one of the most beautiful spaces, both inside and outdoor, in the entire French Quarter. If you want to try something you won't get anywhere else, consider ordering the massive Seafood Tower. This dish comes with crab maison, shrimp cocktail, and shrimp remoulade, as well as oysters, clams, and mussels.
510 Toulouse St., 504-524-9632, neworleanscreolecookery.com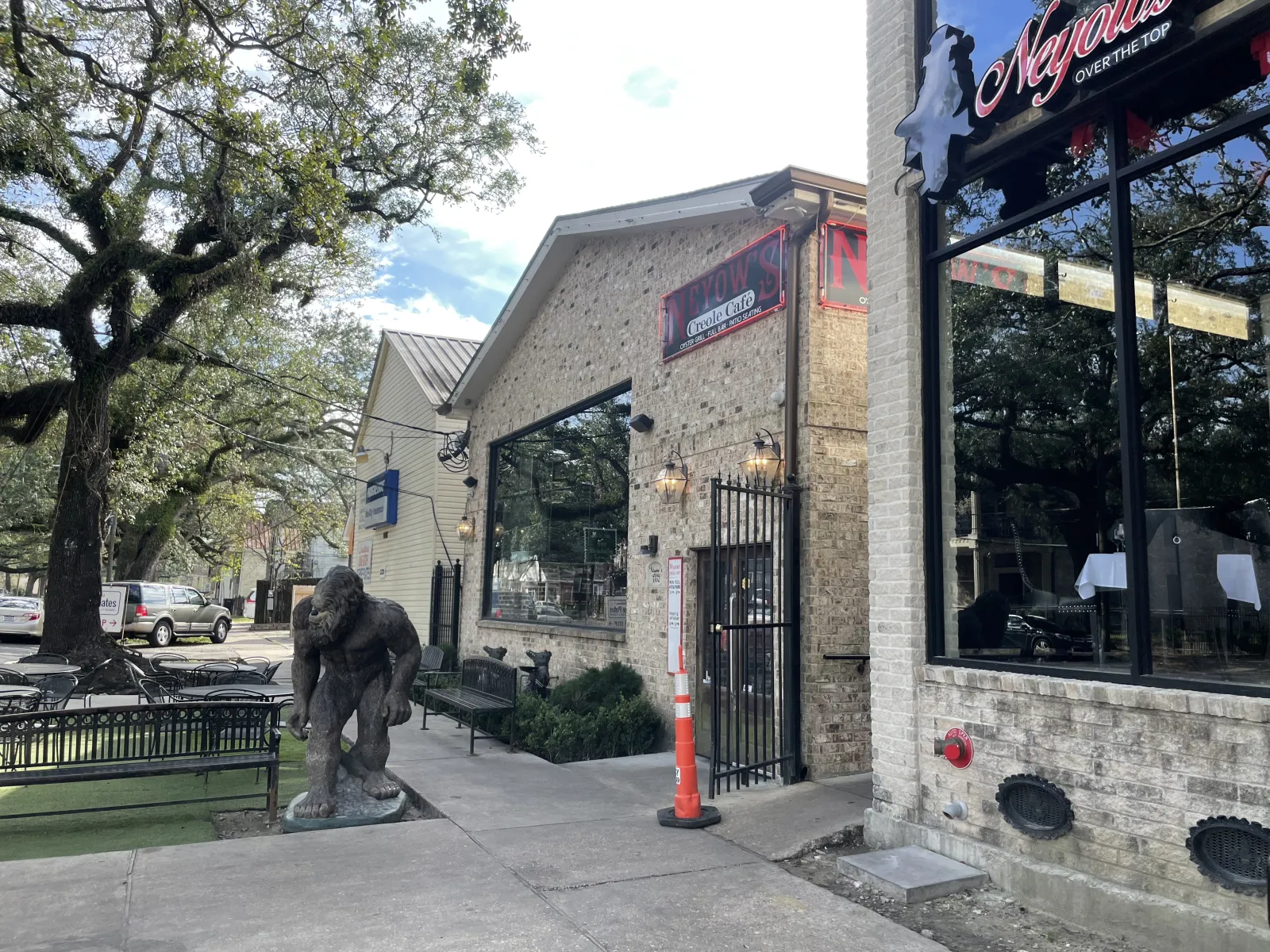 Neyow's Creole Café
is an informal spot that is known best for its Creole and Southern inspired dishes. Go for some of their New Orleans classics such as char-grilled oysters, hot sausage po-boy, and BBQ shrimp. Keep an eye out for their weekly specials and consider heading over for Sunday brunch to enjoy their Creole omelette with grits.
3332 Bienville St., 504-827-5474, neyows.com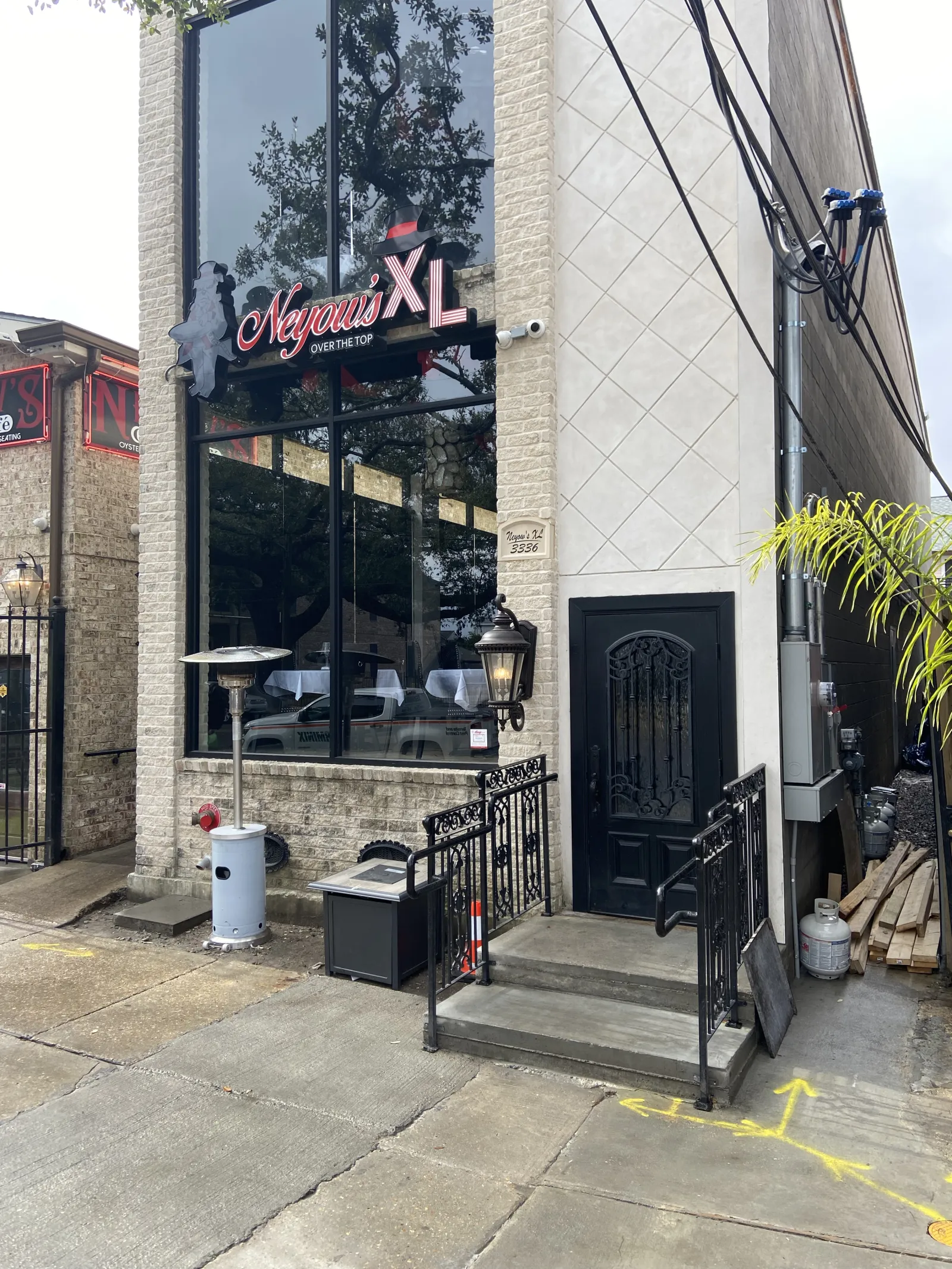 Neyow's XL
offers even more Neyow's flavors, but in a more fine dining atmosphere. Some of the restaurant's authentic Creole dishes include corn and crab bisque, jumbo crab cakes, and a whole red snapper. If you're really in the mood for some drinking, consider ordering the XL Hurricane, which is seven shots of Captain Morgan with different fruit juices.
3336 Bienville St., xl.neyows.com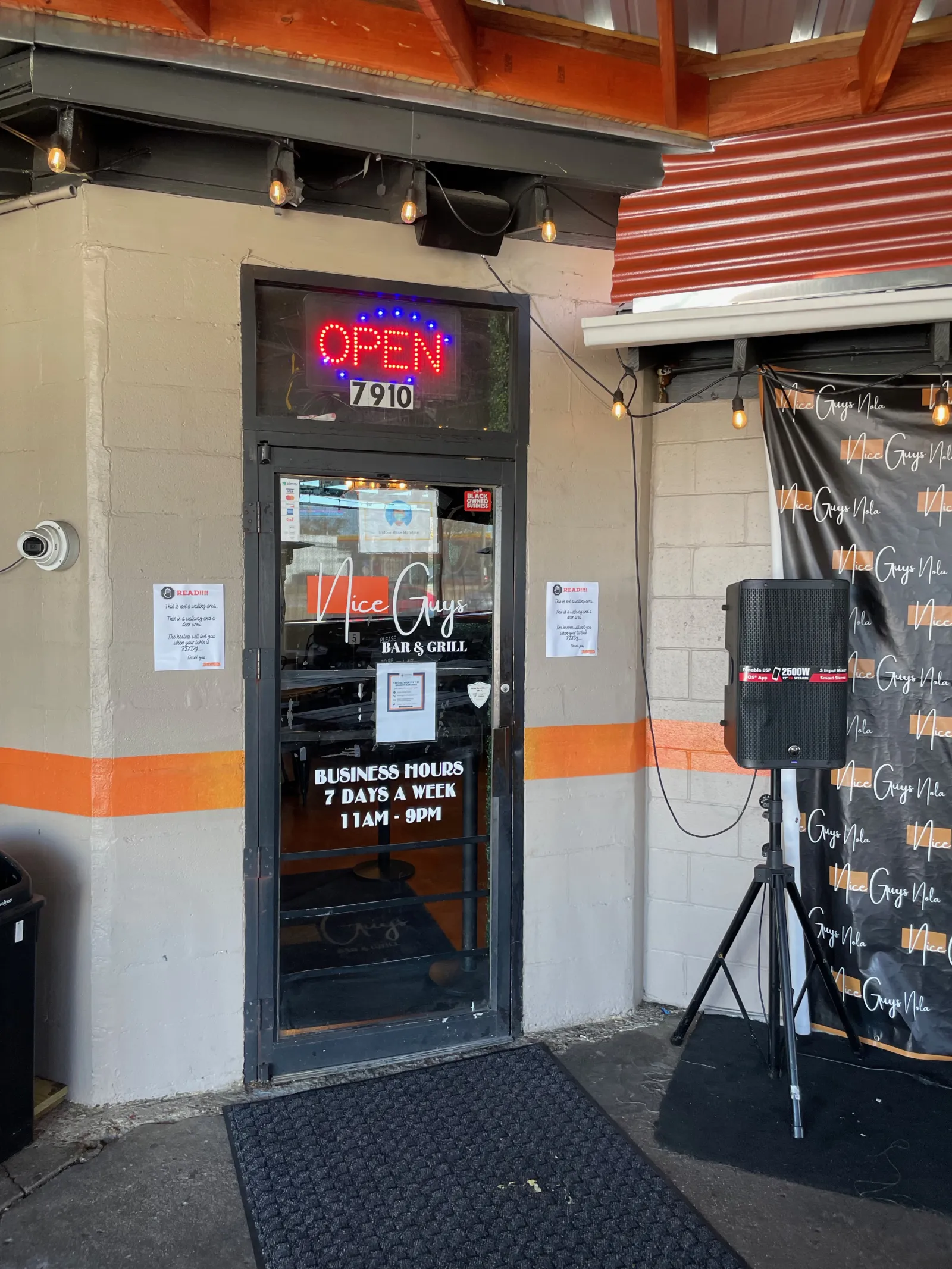 Nice Guys Bar & Grill
truly serves up quality that you can taste. There are a ton of different dishes on Nice Guys' menu that offer creative spins on classic cuisine. The different wings that you can order are really popular choices, such as the Drunkin' Wings coated with alcohol infused sauces and the candy-coated Praline Wings.
7910 Earhart Blvd., 504-302-2404, niceguysbarandgrillnola.com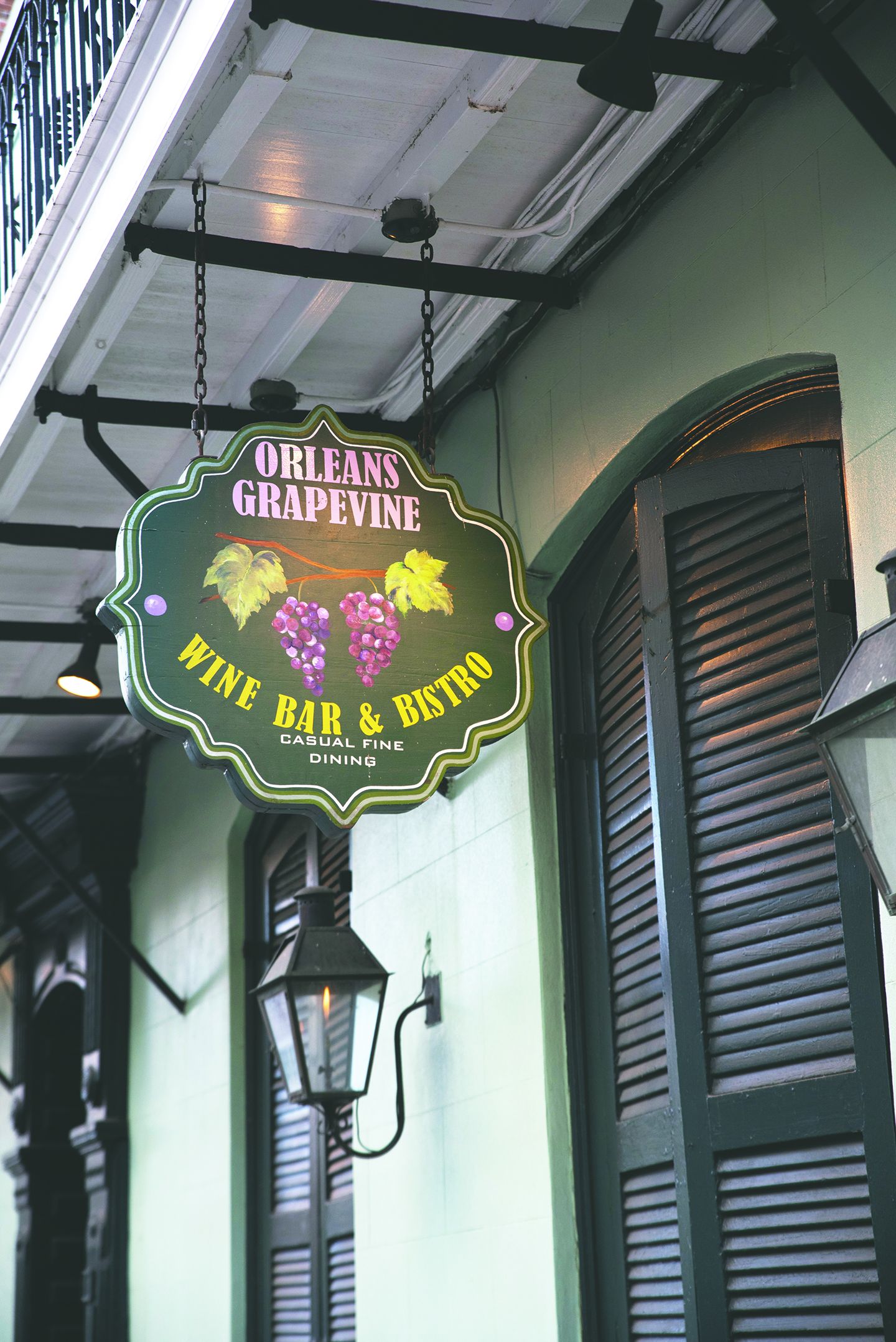 Orleans Grapevine Wine Bar & Bistro
offers casual fine dining and an intimate atmosphere that is perfect for a date night. Double cut pork chop and black angus house filet are some of the wonderful dishes on offer. The restaurant has one of the largest bottled wine selections in the French Quarter, so pour yourself a glass and enjoy.
720 Orleans Ave., 504-523-1930, orleansgrapevine.com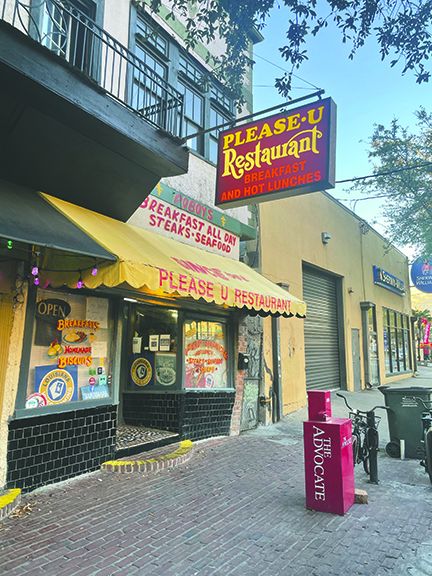 Please U Restaurant
will surely leave you pleased after you try some of their delicious food. The restaurant's po-boy selection is absolutely massive with choices such as veal parmigiana, French fries and gravy, chicken fried steak, and more. They also offer all day breakfast, so you can enjoy Please U's specialty omelettes whenever you feel like it.
1751 St. Charles Ave., 504-525-9131, pleaseunola.com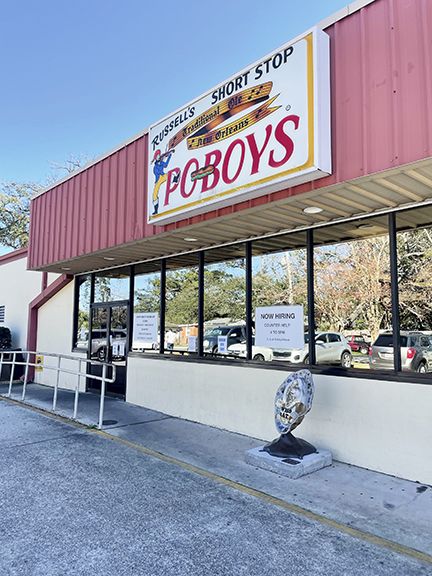 Short Stop Poboys
has been dishing out tasty po-boys in Metairie since 1966. The restaurant has over 30 po-boys that customers can decide from such as roast beef, turkey breast, hot sausage links, catfish, and so much more. All of these po-boys come with your choice of a side from potato chips or even gumbo.
119 Transcontinental Dr., Metairie 504-885-4572, shortstoppoboysno.com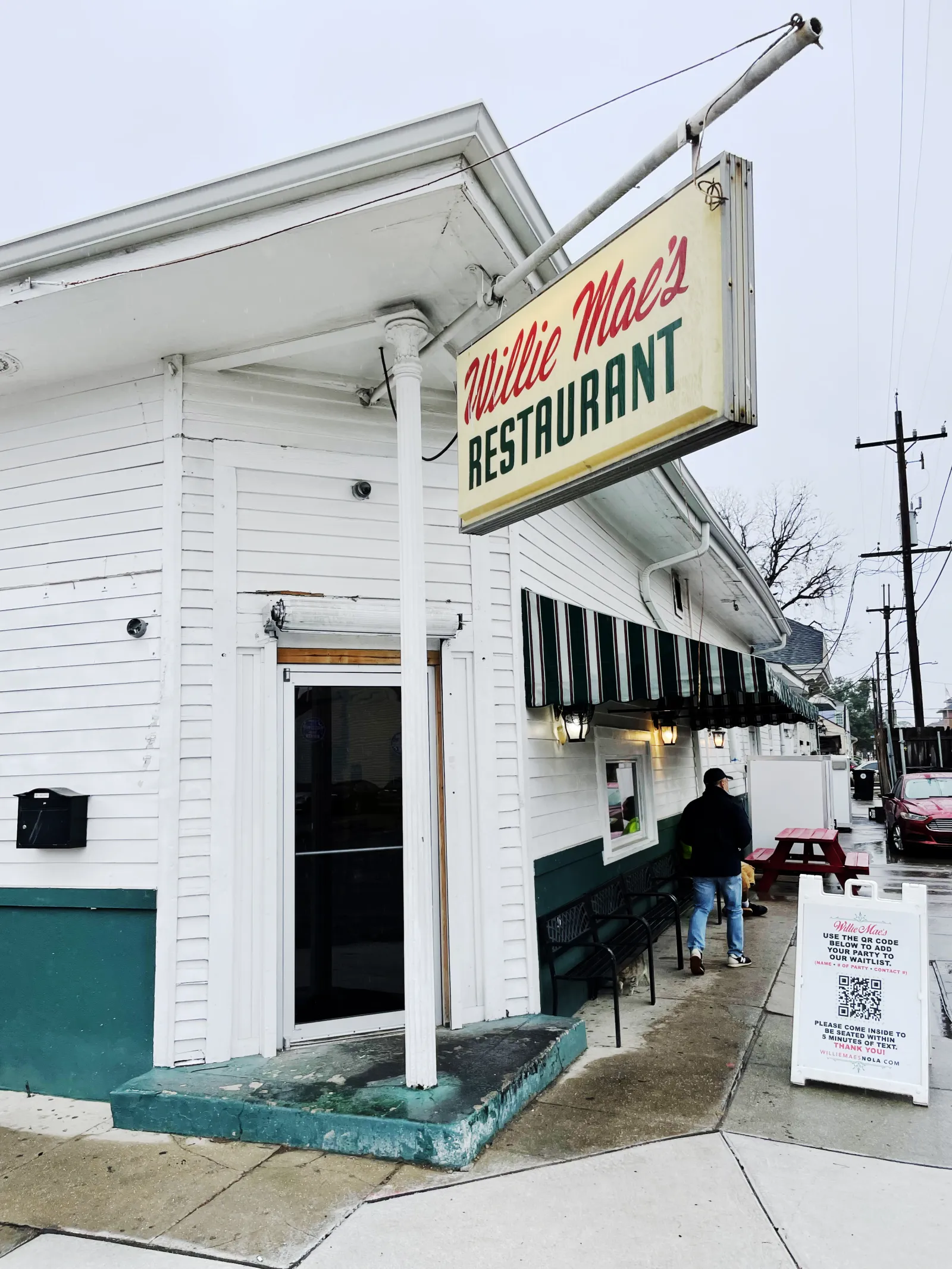 Willie Mae's Scotch House
found its start in 1957 and has been going strong with its New Orleans fried chicken ever since. Whether you get it fried, baked, or in a sandwich, Willie Mae's chicken is some of the best in the city. Compliment that chicken with a multitude of different sides like sweet potato fries, candied yams, fried okra, and sweet peas.
Multiple Locations, williemaesnola.com
Seafood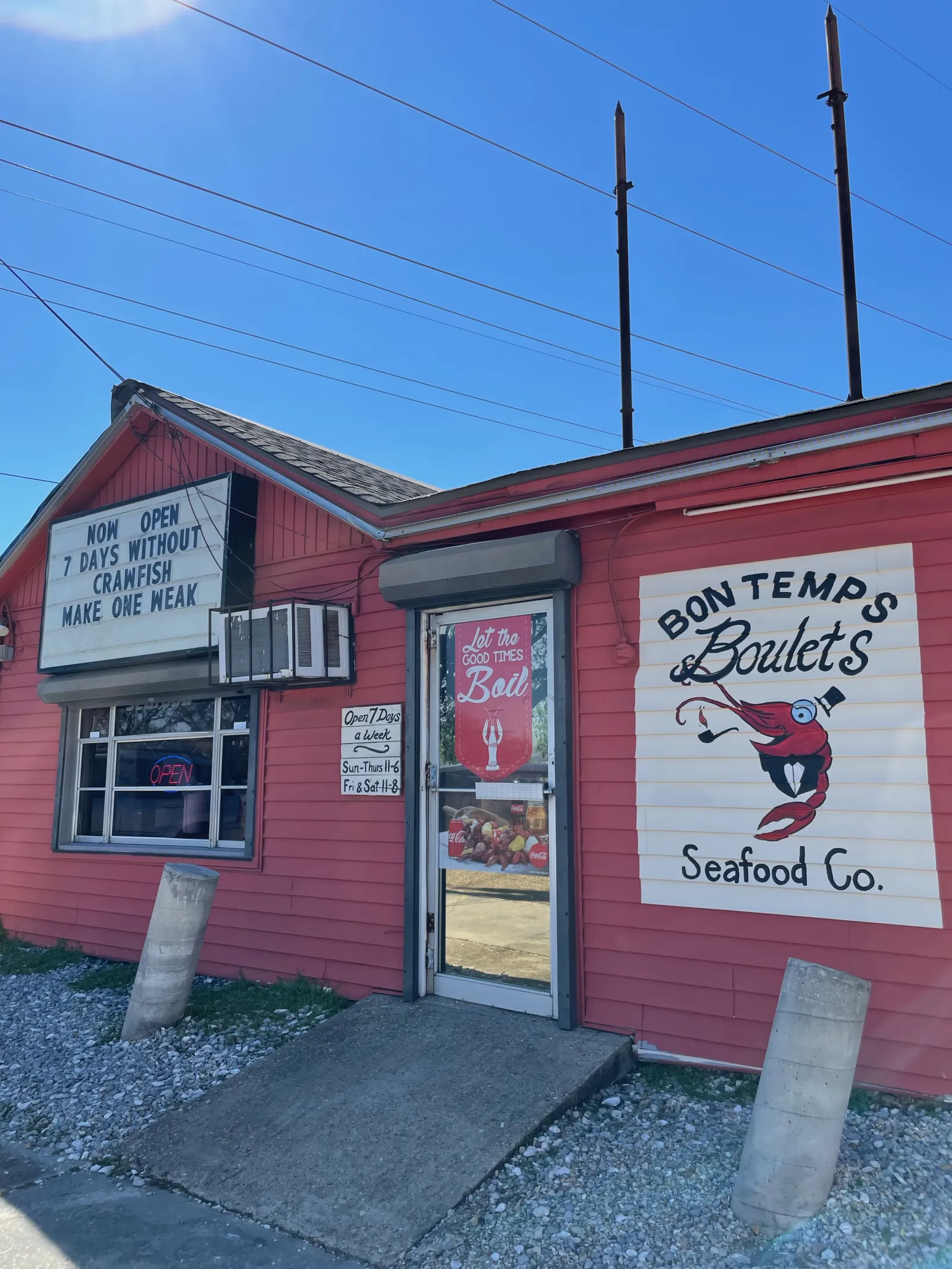 Bon Temps Boulet Seafood
has a passion for not only boiled seafood, but also mouthwatering BBQ. If you want to get great tasting and plentiful boiled crawfish, then this is the place for you. For something absolutely amazing, order the 16-Hour Wagyu Brisket Po-boy, which comes with your choice of caviar ranch or horseradish sauce.
4701 Airline Dr., Metairie, 504-885-5003, bontempsboulets.com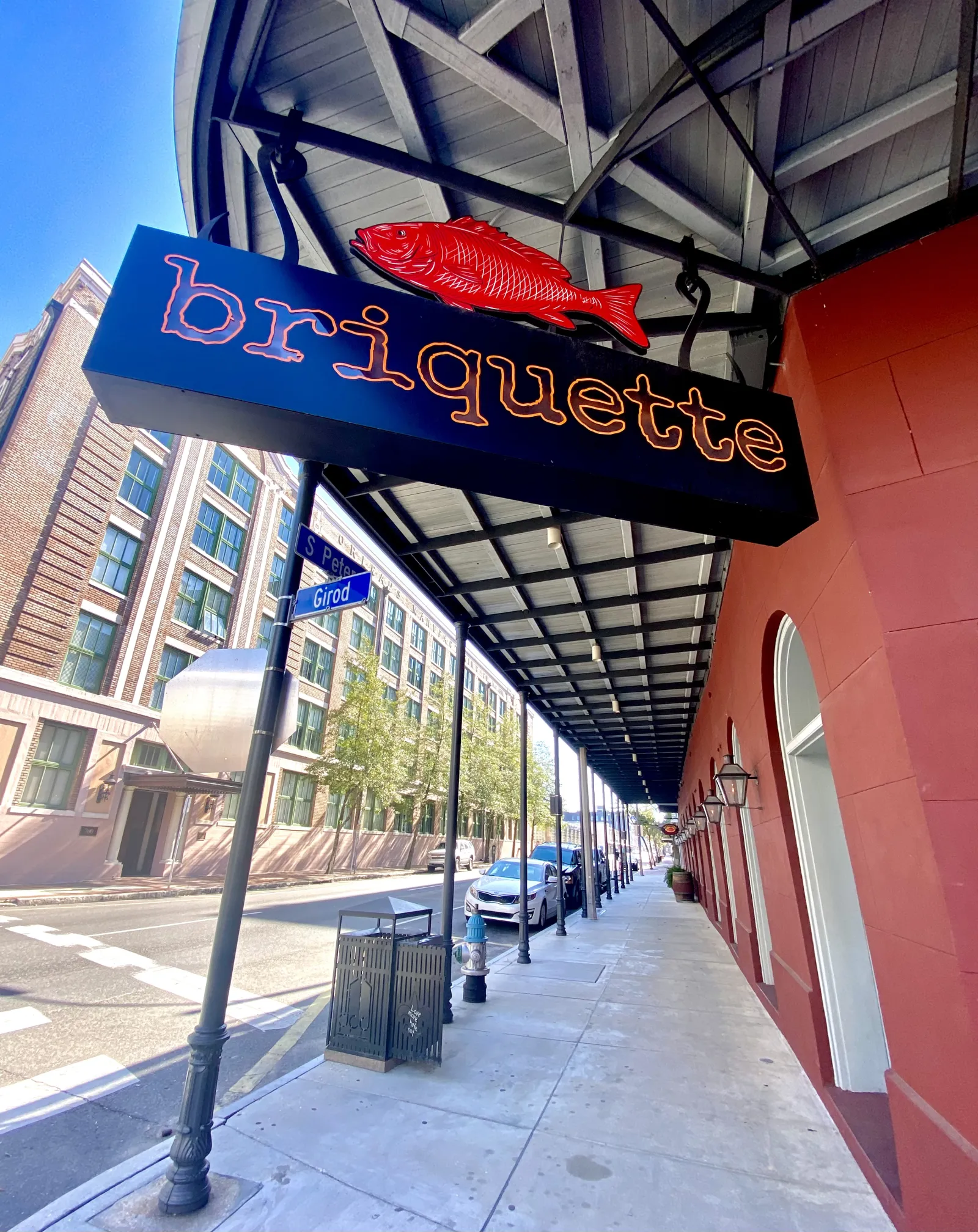 Briquette
is known for providing contemporary coastal cuisine in the French Quarter. The restaurant's main attraction is their 18-foot seafood display, showcasing a number of different fresh fish. Enjoy from a wide selection of dishes like the caramelized sea scallops. Whether off the grill or out of the pan, Briquette's fish are second to none.
701 S. Peters St., 504-302-7496, briquette-nola.com
Casamento's Restaurant
has been serving some of the best New Orleans style seafood since 1919. Known best for their oysters, other fabulous menu items include crab claws and fried catfish. Casamento's is so popular, the restaurant has been featured on numerous different TV shows, including Guy Fieri's Diners, Drive-Ins and Dives.
4330 Magazine St., 504-895-9761, casamentosrestaurant.com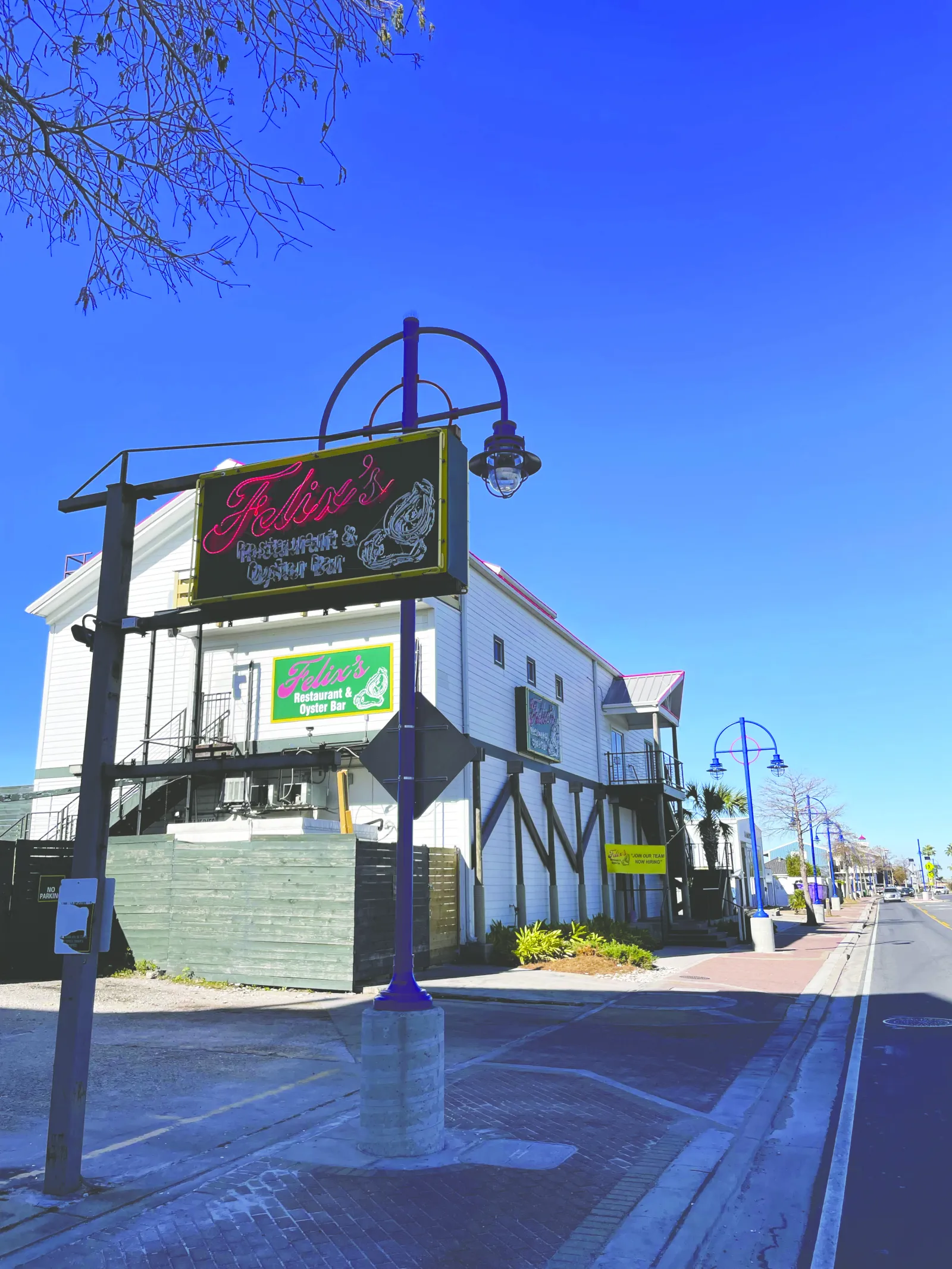 Felix's Restaurant & Oyster Bar
has been a true French Quarter staple for more than 70 years now. Their oysters, prepared a multitude of different ways, are the restaurant's main draw, but Felix's also has delicious turtle soup, crawfish etouffee, and so much more. Their Lakefront, Gulfport, and Mandeville locations also feature live music every week.
Multiple Locations, felixs.com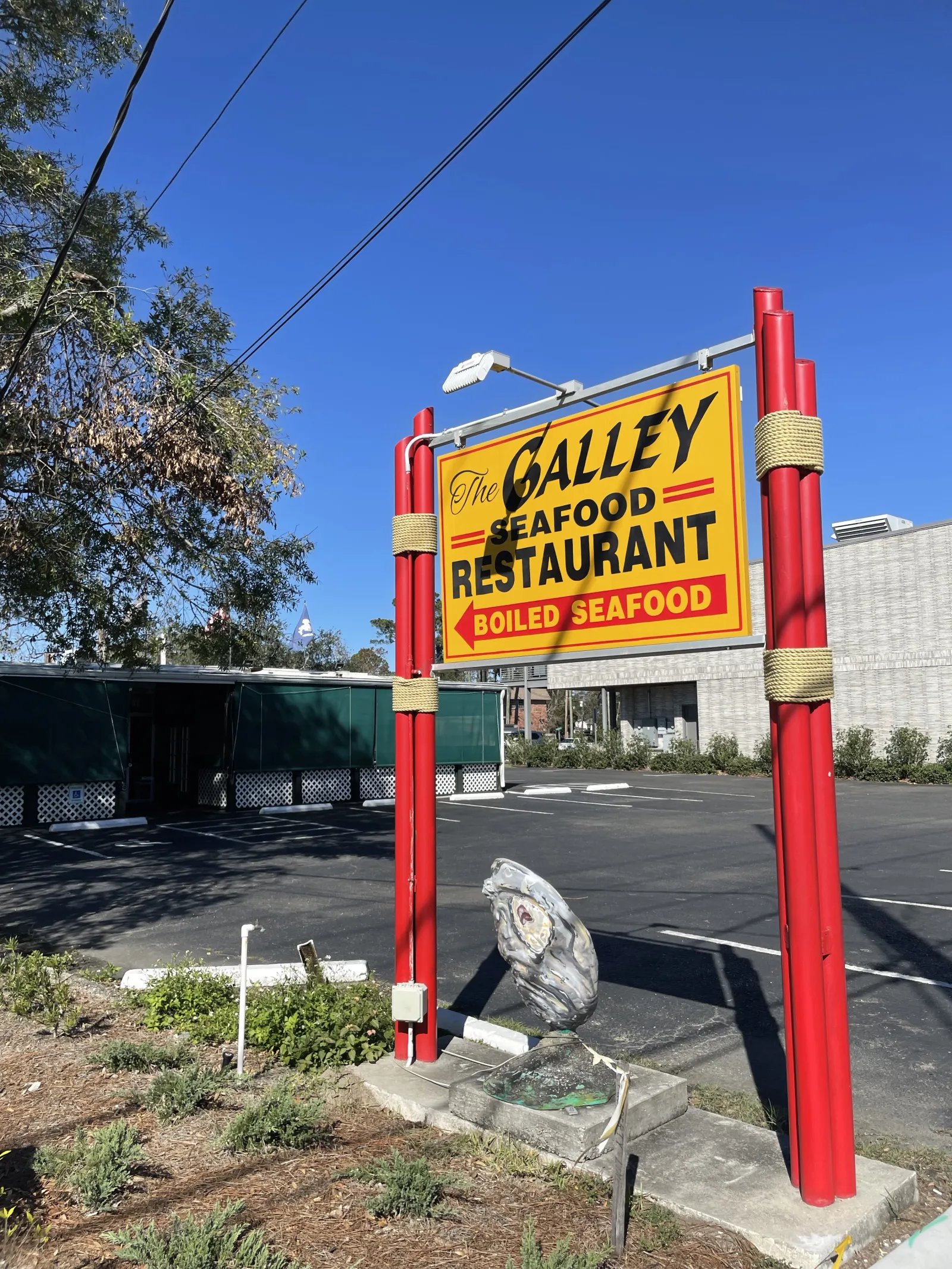 The Galley Seafood
gained its fame at Jazz Fest 1977 and hasn't slowed down since. A number of different appetizers, such as crawfish hushpuppies, fried calamari, and frog legs, are available for your whole party to enjoy. Try some of the house specials like blackened or grilled redfish, panned veal, and white beans and rice.
2535 Metairie Rd., Metairie, 504-832-0955, thegalleyseafood.net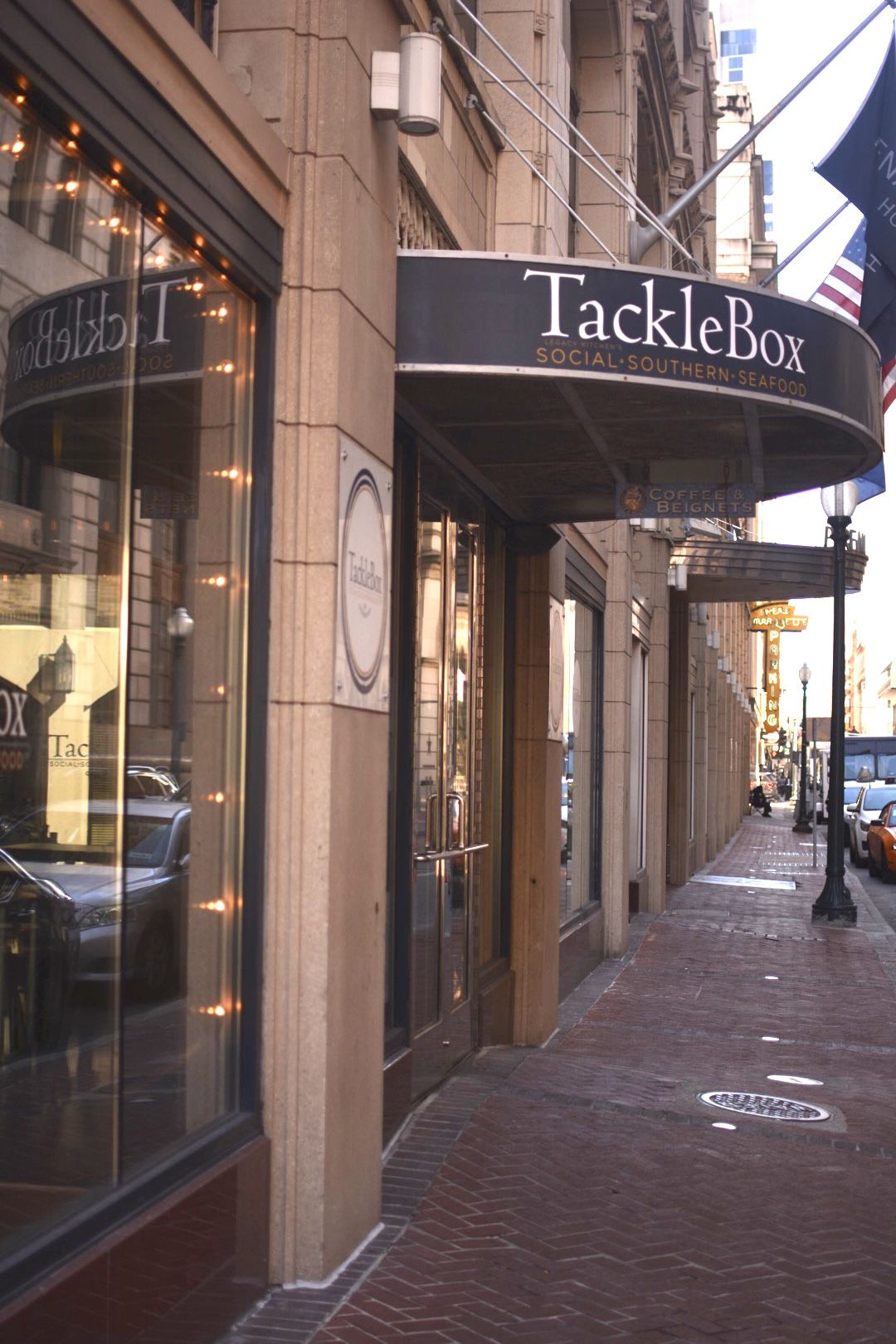 Legacy Kitchen's Tacklebox
not only has a great oyster bar, but also provides quality Southern comfort food. For a taste of the city, order the NOLA Classic Trio, which is gumbo, jambalaya, and red beans and rice with toasted French bread. They also offer a daily brunch with items such as Crawfish + Egg Beignets and a Bananas Foster Waffle.
817 Common St., 504-827-1651, legacykitchen.com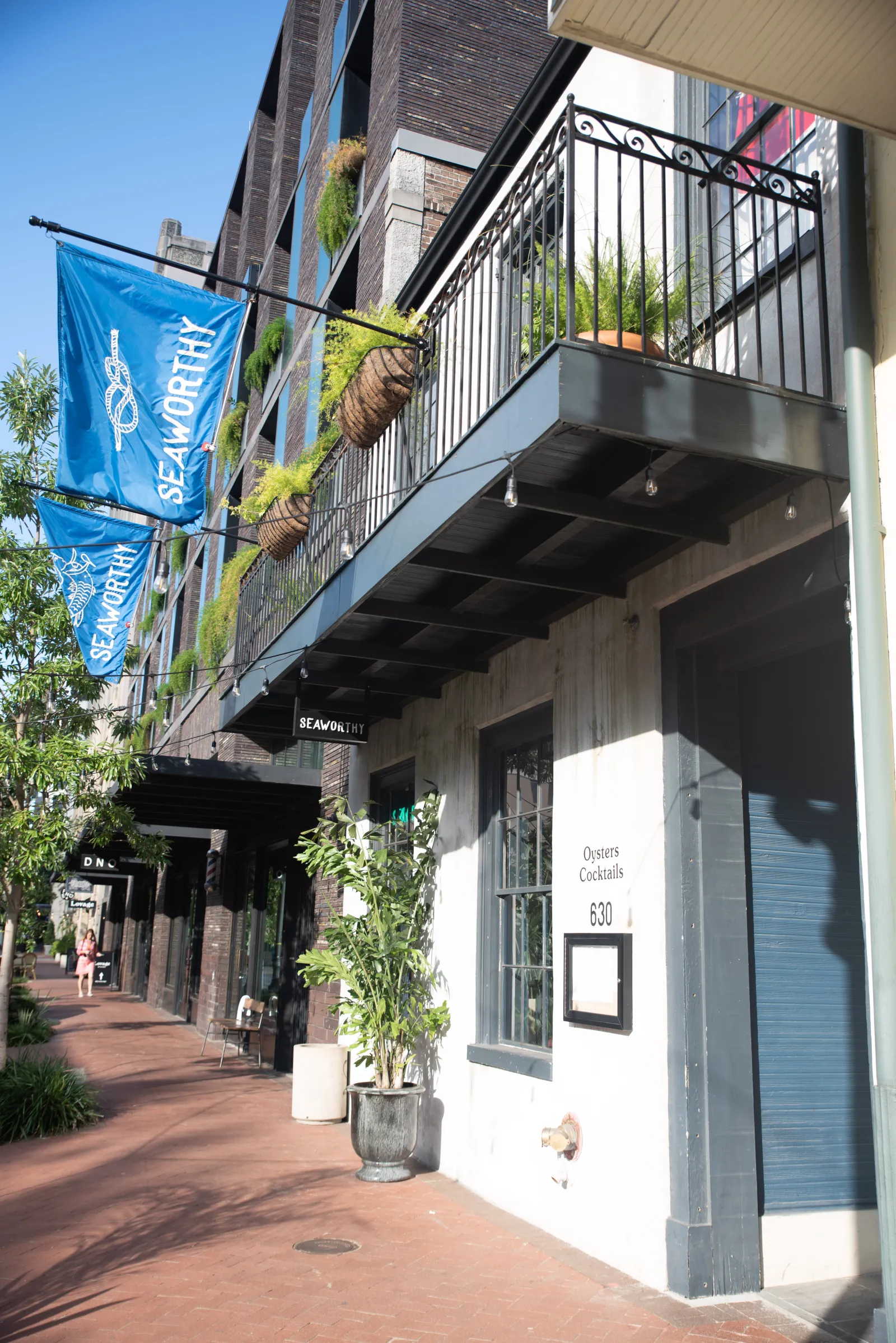 Seaworthy
is the perfect place to relax and enjoy quality, hand-crafted cocktails with fresh oysters. All of Seaworthy's catches come from American waters and you can absolutely taste the difference. Mussels, crabmeat dip, and fried Gulf shrimp are just a few of the dishes on offer. Make sure to also get the banana bread pudding for dessert.
630 Carondelet St., 504-930-3071, seaworthynola.com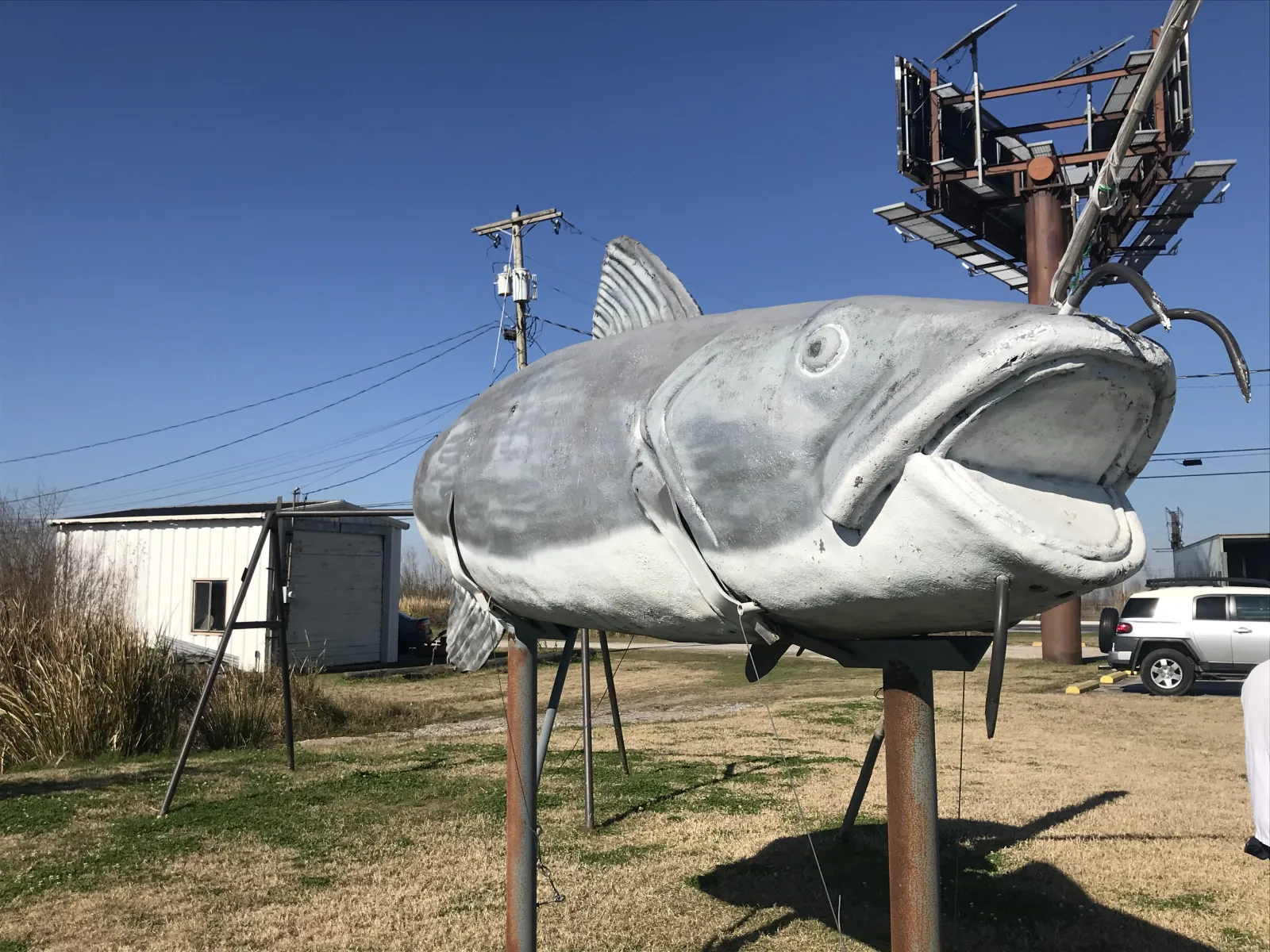 Spahr's Seafood
serves some of the most authentic Cajun and Creole cuisine in all of Louisiana. All of their seafood is wild caught in-state, especially their ever-popular catfish dishes. Along with that, you'll also find crab, shrimp, oysters, and crawfish on the menu. Try the Swamp Platter, which comes with alligator sausage, duck strips, and crawfish pies.
Multiple Locations, spahrsseafood.com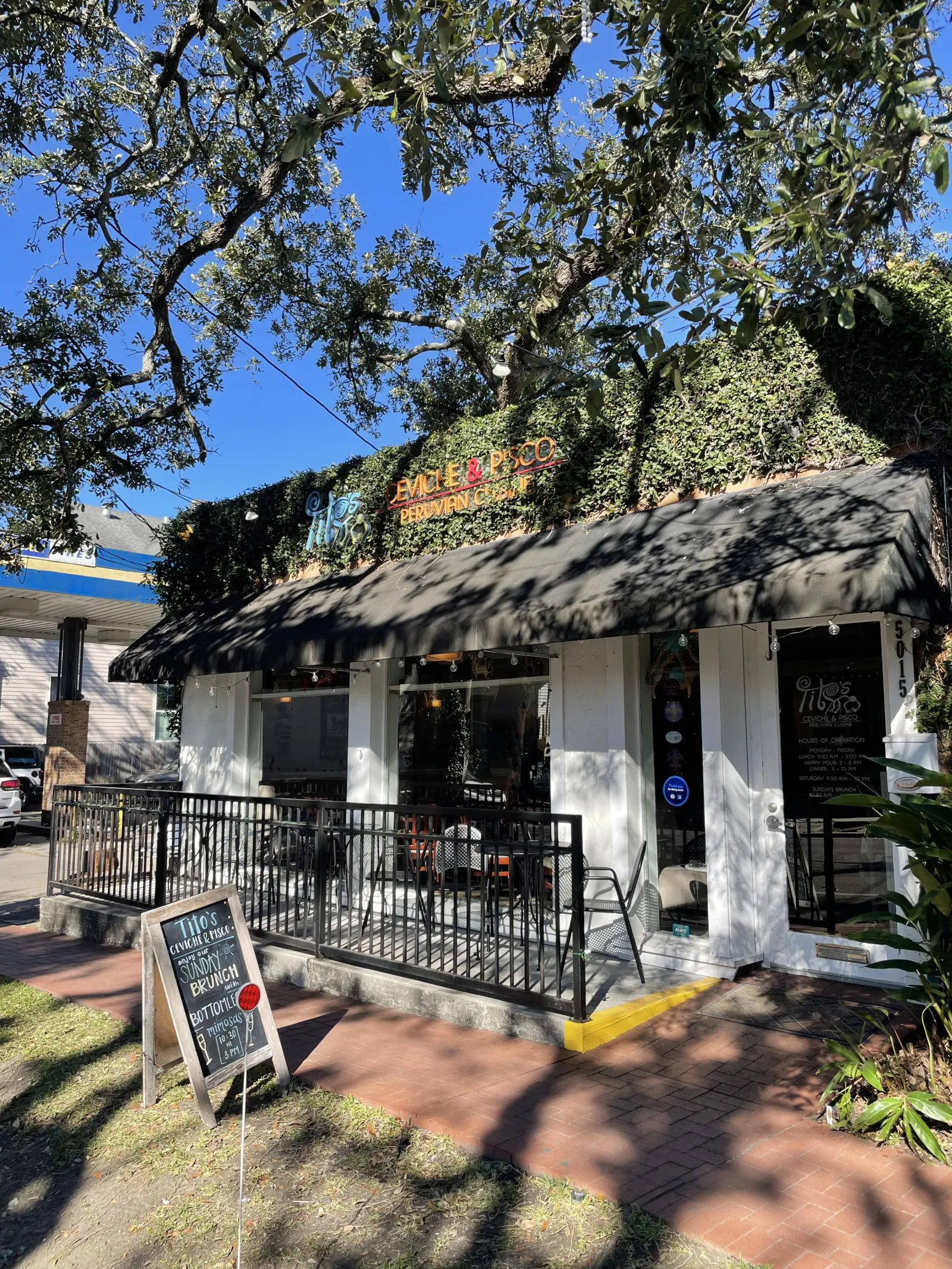 Tito's Ceviche & Pisco
will make you feel like you've been transported to the beautiful cities of Lima or Cusco. All of their Peruvian specialties are amazing, especially the ceviches, which come with proteins like tuna, shrimp, and octopus. Try their classic pisco sour or one of the many different beers from South America and Spain.
5015 Magazine St., 504-267-7612, titoscevichepisco.com