Avocados are all the rage. They're the new pumpkin spice, the General Tso's chicken of the new millennium. Move over, oat milk. These little green wonders are slowly climbing the ranks on the edible hit list, nudging out spiked seltzers and nipping at the heels of kale.
Avocados have been trending since 2017, when Americans spent around $900,000 on avocado toast every month, and then posted about it incessantly. There were an estimated three million pictures of avocado toast posted on Instagram every single day that summer.
Miley Cyrus has a tattoo of an avocado on her arm. Celebrities Tom Selleck and Jamie Foxx both have avocado farms.
More than just an embellishment for toast, avocados have branched out beyond the sphere of the spreadable to lead an entire avocado empire, which includes their very own paint color, merchandise, memes galore, and a whole mattress company named after them.
It's an avocado world, and we're just living in it.
Whether avocados' fame will fizzle like that of the apple martini or they'll join the ranks of all-time greats like bacon remains to be seen. In the meantime—and just in time for National Avocado Day on July 31—here are some fun facts about everyone's favorite fruit.
Avocado Story
Avocados originated in Mexico or Central/South America. They were first cultivated possibly as far back as 10,000 B.C. in Mexico. Today, Mexico still produces the majority of the whole world's avocado supply—they grew 2.4 million tons of the fruit in 2020. That's two and a half times the weight of San Francisco's Golden Gate Bridge. Yet this isn't the avocado's only connection to the fine state of California.
Named the official state fruit of California in 2013, the avocado arrived in the U.S. via that state in 1871. California now produces as much as 95 percent of all avocados grown in this country. They also love to eat them—more avocados are consumed in Los Angeles than in any other American city.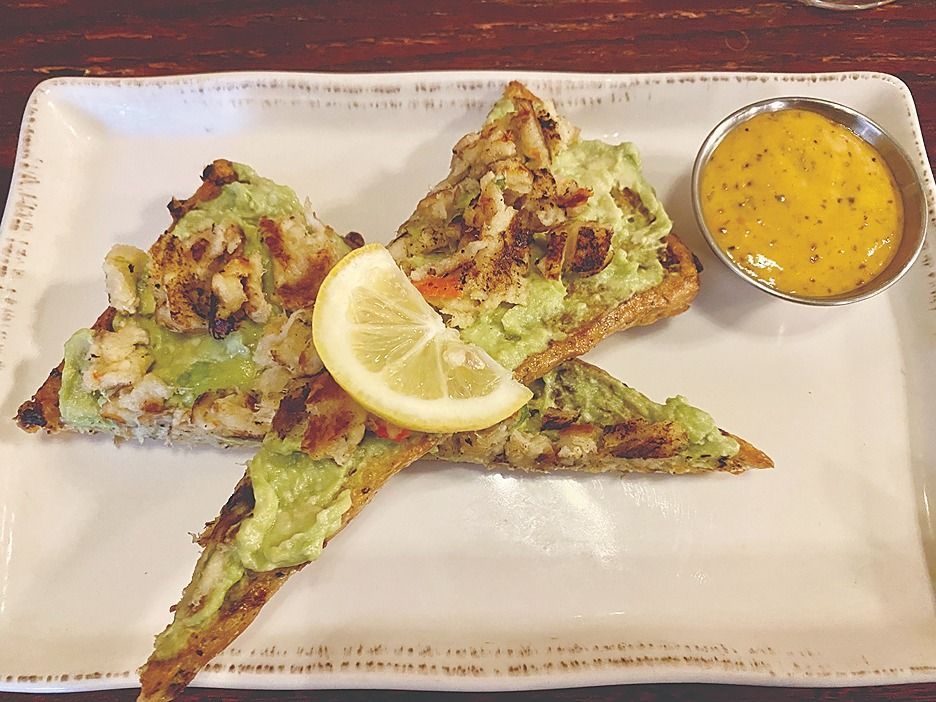 Avocado Toast
Beginning around the 1950s, avocados started to ramp up in popularity, and today, the average American now eats over four times more avocados than just a few decades back. The avocado reached its zenith with the invention of avocado toast—which allegedly occurred in Sydney, Australia, in 1993—and life has been a little greener and mushier ever since.
Avocados and football
Avocados are also a football favorite—more are eaten during the big ball game on Super Bowl Sunday than any other day of the year. And speaking of balls, some people insist that the word "avocado" comes from the Aztec word for testicle.
Go Green
There are many more reasons to eat avocados than just because your toast will feel naked without them. Avocados are among the healthiest foods to ever top a piece of pumpernickel. They are chock full of nutrients, including vitamins A, C, E, K, and B-6; magnesium; folate (which is good for your blood); and lutein (good for your eyes).
They have way more potassium than a banana and more dietary fiber (9.2 grams) than any other fruit. They're low in sugar and sodium and high in "good" fats. And the leaves of the avocado tree contain dopamine.
Healthy Treat
All of that means that avocados can help you see better, feel better, and look better. These miracle fruits lower cholesterol and blood pressure levels and can prevent heart disease, diabetes, and arthritis. They encourage proper digestion, protect against gastrointestinal diseases, and keep you regular. They also fight gum disease and eye damage.
Avocados can slow down the aging process in both your skin and your DNA. They reduce sun damage, help your wounds heal better, and could cure your psoriasis. Avocados can help you lose weight and body fat. They may even fight cancer.
But beware: Keep avocados away from your pets—they are toxic for cats, dogs, guinea pigs, and horses.
Best Places in New Orleans for Avocado Toast
Ready for something warm and toasty? If this has given you a hankering for an avocado, check out our list of recommended places where you can go and toast to your health.
Toast
Any place with a name like Toast ought to have one heck of a namesake dish. Without disappointing, their avocado toast includes fried oysters, corn maque choux, eggs, and sriracha mayo.
Multiple locations
toastneworleans.com
Ruby Slipper Café
Their version includes pico de gallo, flash-fried capers, herbed garlic goat cheese, and a poached egg atop multigrain toast points. Add salmon for four bucks.

Multiple locations
therubyslippercafe.net
Josephine Estelle
Avocado toast gets delizioso at this Italian-meets-Southern eatery. Their Tuscan Avocado Toast comes complete with ricotta, gravlax, chili aioli, and shaved radish.
600 Carondelet St.
josephineestelle.com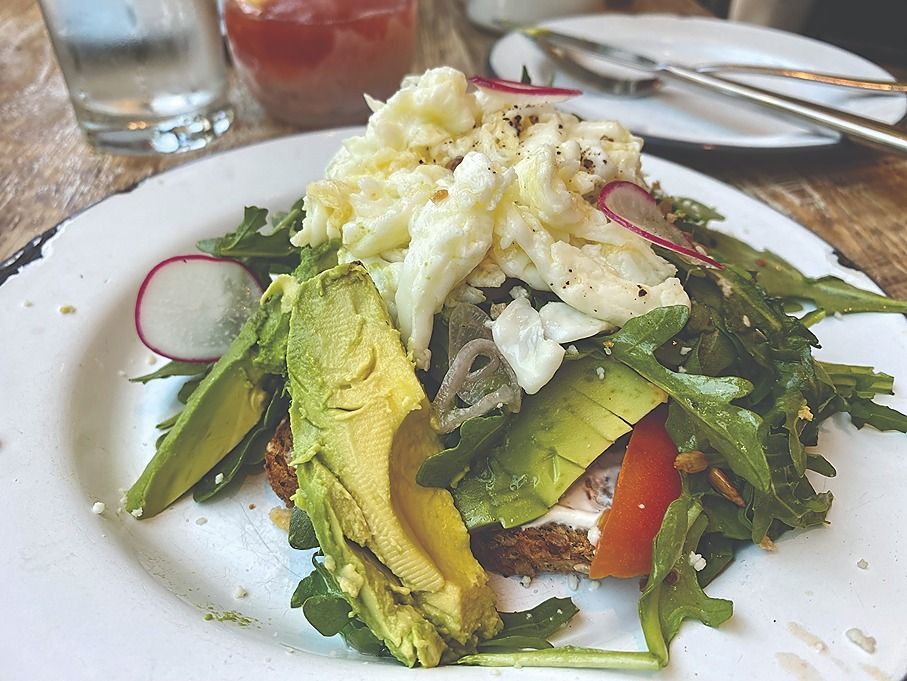 Willa Jean
This avocado toast comes spiffed up with all the fixings, including arugula, heirloom tomato, pickled serrano peppers, shallots, spice, labneh yogurt cheese, and a poached egg.
611 O'Keefe Ave.
willajean.com
The Daily Beet
First they mash their avocados and spread them across toasted slices of a Bellegarde country loaf, and then they add arugula, cherry tomato, cucumber, pickled red onion, feta, Himalayan sea salt, and chili flakes. Get even more decadent with optional additions of pasture-raised eggs or lox.
Multiple locations
thedailybeetnola.com
Alma
Organic avocados from California combine with a boiled egg, cherry tomatoes, radishes, herbs, grated sea salt flakes, and, of course, toast.
800 Louisa St.
eatalmanola.com
Chemin à la Mer
Located inside the Four Seasons Hotel, Chemin à la Mer creates an avocado toast with a French twist: espellete (French peppers) and fresh radish on toasted French sourdough.
2 Canal St.
fourseasons.com/neworleans
The Vintage
The Vintage keeps it classic with bacon, eggs, and avocados on their toast.
3121 Magazine St.
thevintagenola.com