A sweet and refreshing treat to try this summer would be a Pilones de la Abuela. This is a frozen cup dessert made with fresh fruit and other natural ingredients that can be found at different grocery stores and gas stations around Louisiana. The cups come in a variety of flavors, including coconut, caramel, wild berries, and mango. Multiple Locations, pilonesdelaabuela.com.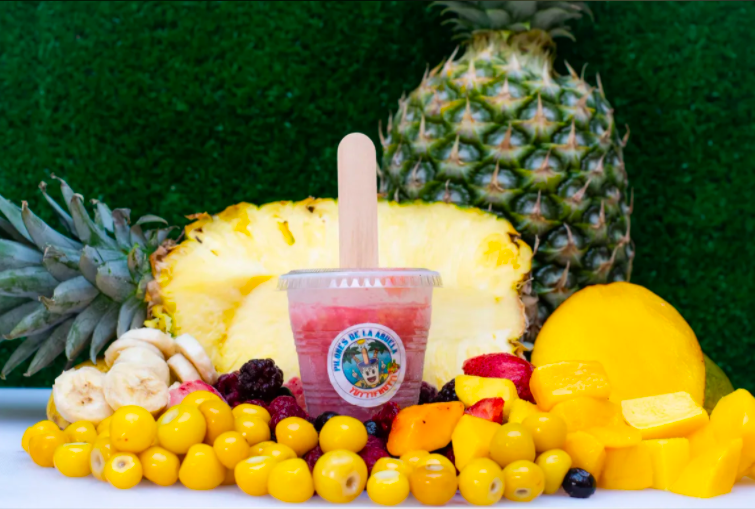 Grabbing an iced drink from Old Metry Nutrition is perfect for a hot summer day. Cold meal replacement shakes and loaded teas are not only refreshing, but also promote healthier lifestyles. Their teas can also contain lots of energy and vitamins, making them perfect to drink before a workout. 3135 Metairie Rd., Suite D, 504-421-1271, facebook.com/OldMetryNutrition.
You can also drink an Element Beverage, the first pineapple lemonade, to cool off this summer. The drinks can be found in different convenience stores and supermarkets across Louisiana. The flavors include traditional pineapple lemonade, strawberry pineapple lemonade, and tropical pineapple lemonade. Multiple Locations, drinkelement.us.
If you're looking for a cold but caffeinated drink, Evolve Coffee is the perfect place for an iced coffee or matcha. The coffee shop focuses on providing customers with sustainably sourced espresso, coffee, and matcha drinks, all while emphasizing inclusivity and mindfulness. The Frozen Latte in particular is a popular drink choice to enjoy this summer. 3304 W. Esplanade Ave., Suite B7, 504-582-9553, evolvecoffeenola.com.
Jazz Daiquiris is known for providing delicious frozen daiquiris to its customers in Uptown New Orleans. A customer favorite includes the football-themed daiquiris, named after the LSU Tigers and Tulane Green Wave. Their other flavors include Fruit Loop, Cotton Candy, and Pineapple Express. 3400 S. Claiborne Ave., 504-899-8761, jazzdaiquiri.com.
Lastly, a hot summer day would not be complete without indulging in some delicious ice cream. New Orleans Ice Cream Company offers a variety of New Orleans-themed flavors, including Bananas Foster, Ponchatoula Strawberry, and Cafe Au Lait & Beignets. These ice cream pints can be found at numerous local grocery stores. Multiple Locations, neworleansicecream.com.