New Orleans has always been a place where it's easy to find good food in what would be unusual places in other cities, from gas stations and pharmacies to movie theaters and concert venues. Local bar food is, well, generally pretty good too, and it's gotten even more exciting as of late with more drinking locales offering food from pop-up kitchens that set up shop in or outside of their establishments, sometimes just a few nights a week.
Generally posting menus on social media, and with some offering traditional bar items like tacos or burgers while others sell less common fare, these outlets give rising chefs a place to hone their craft and diners a way to try a greater variety of food, often while still hanging out at their favorite places around town. Here are a few of them:
Althea-Marie's Catering Co., Various Locations including Evangeline Lounge (4501 Toulouse St.), QiQi's (1515 Aline St.), and Pepp's Pub (706 Franklin Ave.)
As the name suggests, founder Tyronne Green says his long-term goal is to operate his own catering facility. For now, this pop-up, which got its start during the coronavirus pandemic, is serving up delicious food including generous portions of fried fish and shellfish, as well as bar food classics like burgers, wings, and quesadillas, at a variety of locations around New Orleans.
And if you're wondering where the name came from, Green says it's a tribute to his two late grandmothers. "Both were my great culinary influences," he said. "Althea was my savory side, and Marie showed me all of her baking and baked goods."
Follow Althea-Maria's on Facebook to see where they're popping up next.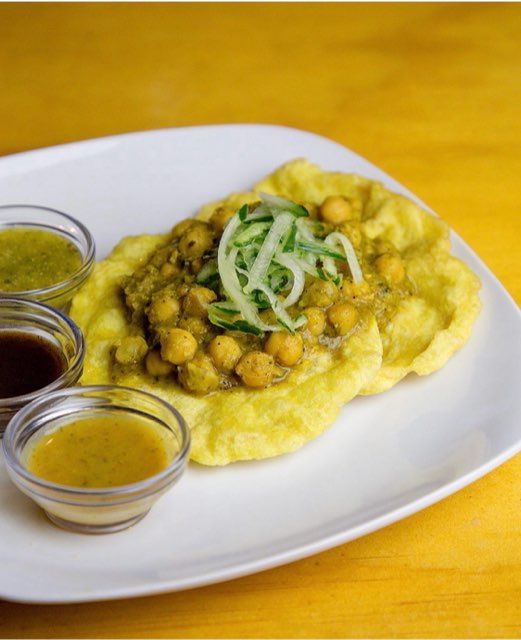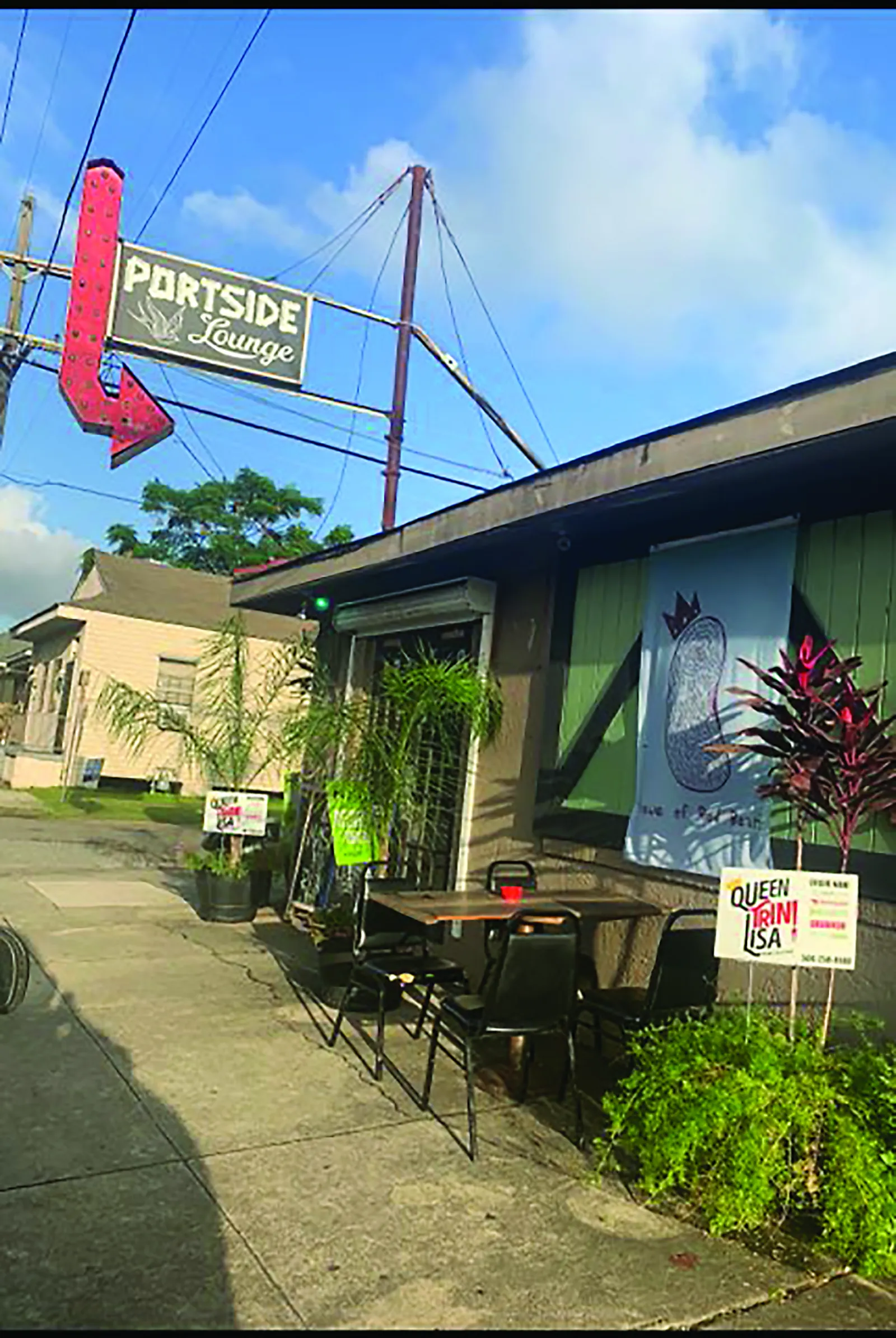 Queen Trini Lisa's, Portside Lounge (3000 Dryades St.)
Lisa Nelson got her start selling food from her native Trinidad and Tobago and elsewhere in the Caribbean when she owned a convenience store on St. Claude Avenue and would make the dishes to share with her family. "Customers keep coming in; they want to know what's the smell that coming from the kitchen," she said.
The island-style cuisine—items like doubles, the traditional chickpea sandwiches on turmeric flatbread, and jerk chicken with sides like rice and beans, fried plantains, and Caribbean-style spinach—quickly became a business of its own. Now, she has a regular pop-up at Portside Lounge, the Central City tiki bar and music venue, generally serving up her food on Thursday, Friday, and Saturday evenings. Vegan sides are always available.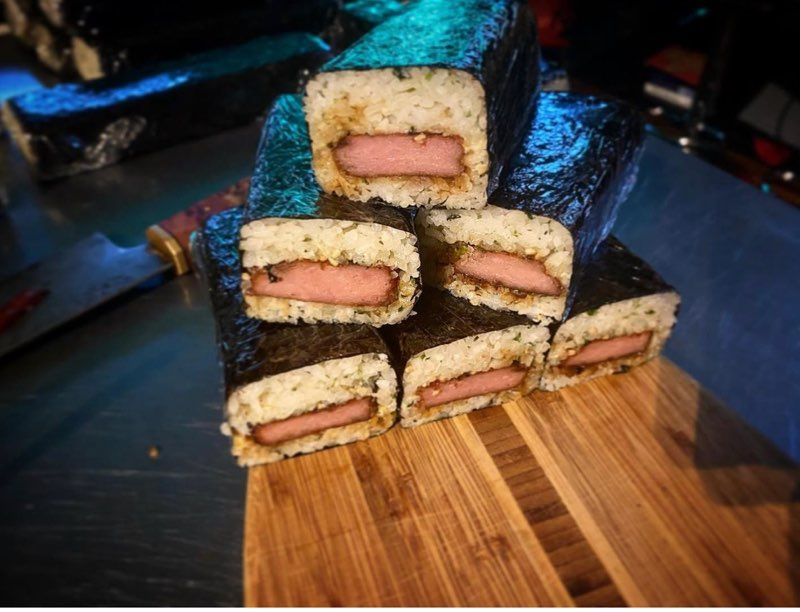 Aloha Nola, Various Locations
Before they tried Aloha Nola's Hawaiian food, some people had never experienced Spam outside of their email inboxes. So says founder Royal Bell, who grew up partially in Hawaii and has operated the pop-up at various locations including B.J.'s Lounge in the Bywater, the St. Bernard Avenue music venue Sidney's Saloon, and even his own home.
But even Spam skeptics are often delighted by Aloha Nola's offerings, including Spam musubi, a sushi-like dish that, in the pop-up's version, combines the canned meat product marinated in a pineapple-shoyu reduction with rice and seaweed, or a coconut veggie curry version of the same dish. Other heartier entrees include ginger chicken and a pork and cabbage dish.
Follow Aloha Nola on Facebook or Instagram to see where they might pop up next.
Bom Creole, Various Locations, including outside Big Daddy's (2513 Royal St.)
Bom Creole creator William "Tiger" Leon says he got his start about two years ago when he made some gumbo for friends of his in the style of St. Martinville, La., where he hails from. Soon, he was serving up Creole-style barbecue and other food outside what was then Lost Love Lounge on Franklin Avenue in the Marigny.
He's since served up food at a couple of locations and usually can now be found outside Big Daddy's, a few doors down from where Lost Love Lounge was located before the pandemic, on Fridays, Saturdays, and Sundays. "What I'm trying to do is bring some authentic Creole from the Acadiana area, which [has] a different palate than here," he said.
Offerings vary from day to day, but can include giant pork chops, grilled and fried seafood, boudin, and homemade cracklin', all with a distinctive Creole spice mix. Sides include mustard greens, potato salad, and what Leon says his hometown calls rice dressing—a tasty concoction similar to dirty rice.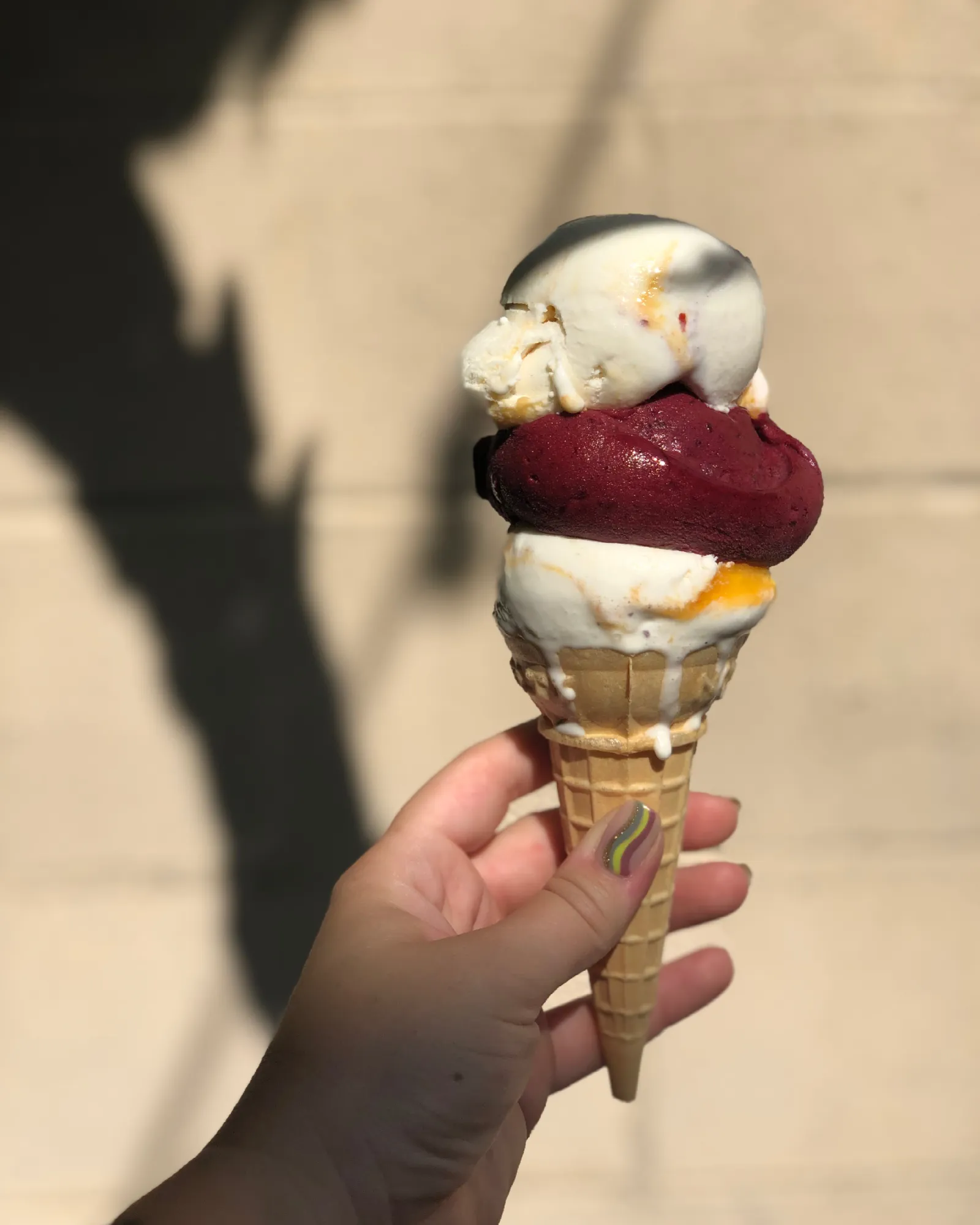 Rahm Haus Ice Cream, Courtyard Brewery (1160 Camp St.)
Not all pop-ups are devoted to savory food. Rahm Haus, started in June 2020, has already served up hundreds of ice cream flavors to patrons of Courtyard Brewery, where its pop-up is based. Cookie-based concoctions like Cookies and Dreams—made with miso chocolate chip cookies—or Thai Tea and Cookies made with Oreos are among its most popular, but owner Jillian Duran says the ice cream pop-up offers no shortage of other variations on frozen treats, from fruit flavors to a variety made with garlic and honey.
Check rahmhausicecream.com for the current flavors. Pints are also available at Piece of Meat (3301 Bienville St.) and Coffee Science (410 S. Broad St.).
Bub's Burgers, 4413 Banks St.; Zony Mash Beer Project (3940 Thalia St.)
Bub's Burgers got its start as a pop-up during the coronavirus pandemic when the founders were also mourning the loss of a close friend. "We had heavy hearts and a lot of time on our hands, so we organically poured ourselves into something positive," they shared in an email.
The restaurant, known for its thin but juicy burger patties with toppings like grilled onions, cheese, a homemade pickle, and a secret sauce, got its start as a pop-up and still regularly operates at Zony Mash Beer Project, the Broadmoor brewery, as well as one-off events. Sides naturally include fries—as well as Brussels sprouts.