Twelfth Night in New Orleans
In New Orleans, January 6th is not just a regular day of the week. Here, it signifies the Twelfth Night and the start of Carnival season. Right on the heels of the holidays, the Twelfth Night is cause for more celebration, plans being laid for which parades to see, visitors coming in, and king cake acquisition strategies. It is also a night when, much to everyone's excitement, actual parades begin.
NOTE: Parade schedules and routes are subject to change.
Joan of Arc
Fri., January 6, 7:00 p.m.
The Joan of Arc Parade offers the perfect blend of history, feminism, and culture in a medieval-style procession with a word blessing at St. Louis Cathedral.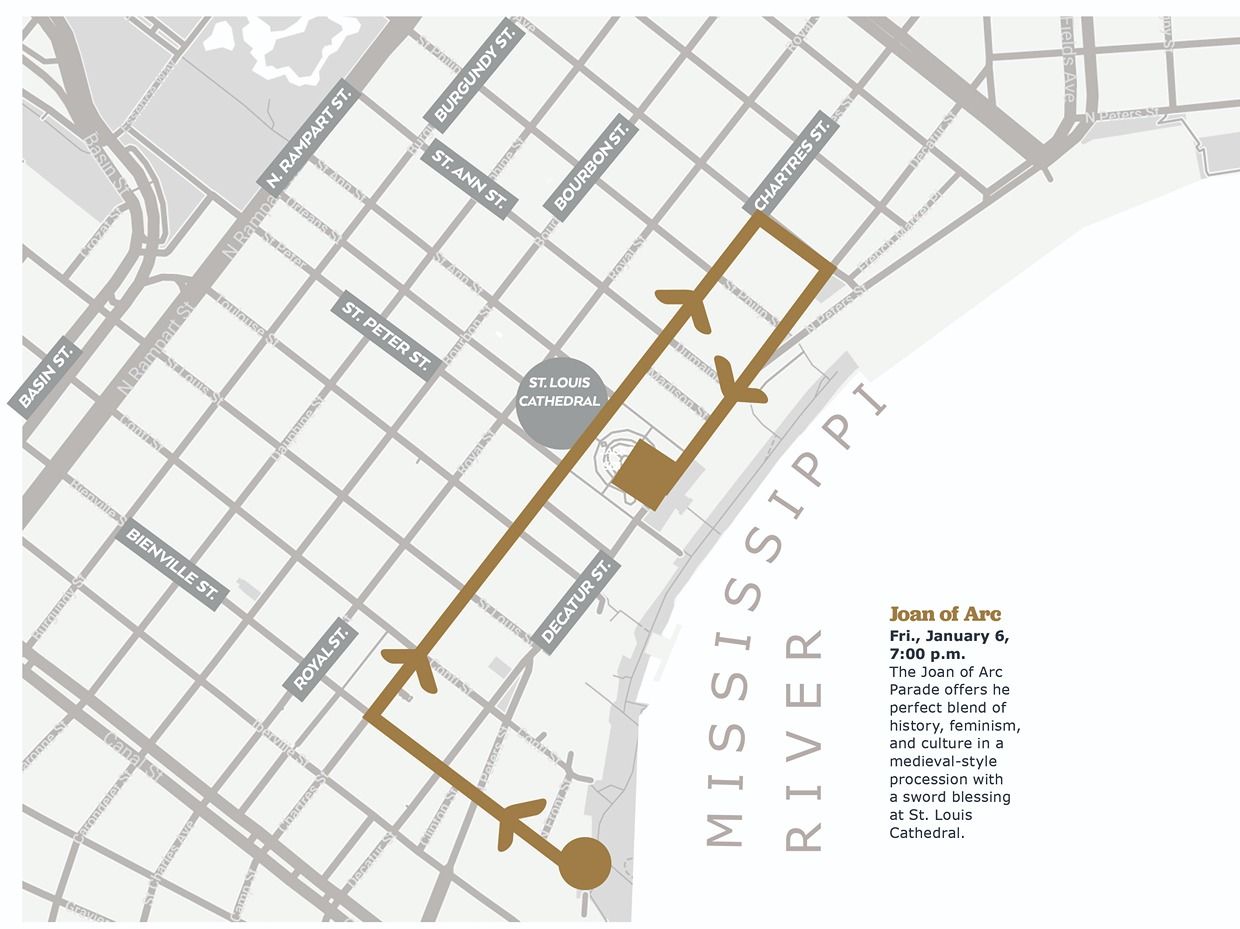 Phunny Phorty Phellows
Fri., January 6, 7:00 p.m.
The Phony Phorty Fellows performs an exciting rolling streetcar costume party all along the venerable St. Charles Avenue line.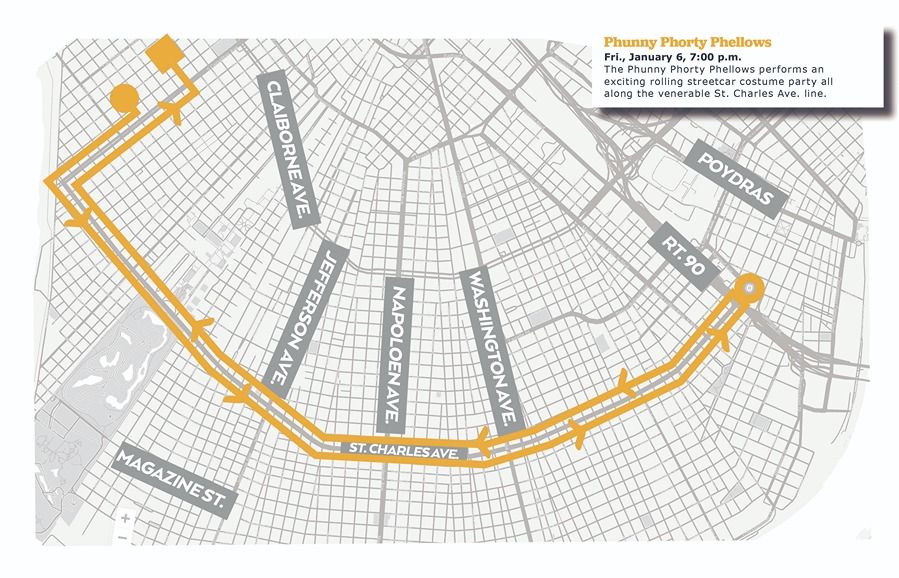 Funky Uptown Krewe
Fri., January 6, 7:05 p.m.
Supporting local businesses, this streetcar parade's throws are hand-decorated bedazzled vinyl records, beads, and cups.
Société des Champs Elysée
Fri., January 6, 7:30 p.m.

While still not allowed to ride the St. Claude streetcar line, this festive folly threads the Marigny as they travel to Elysian Fields Ave. with the walk snaking through Robert's supermarket aisles and back, with music playing all along the way.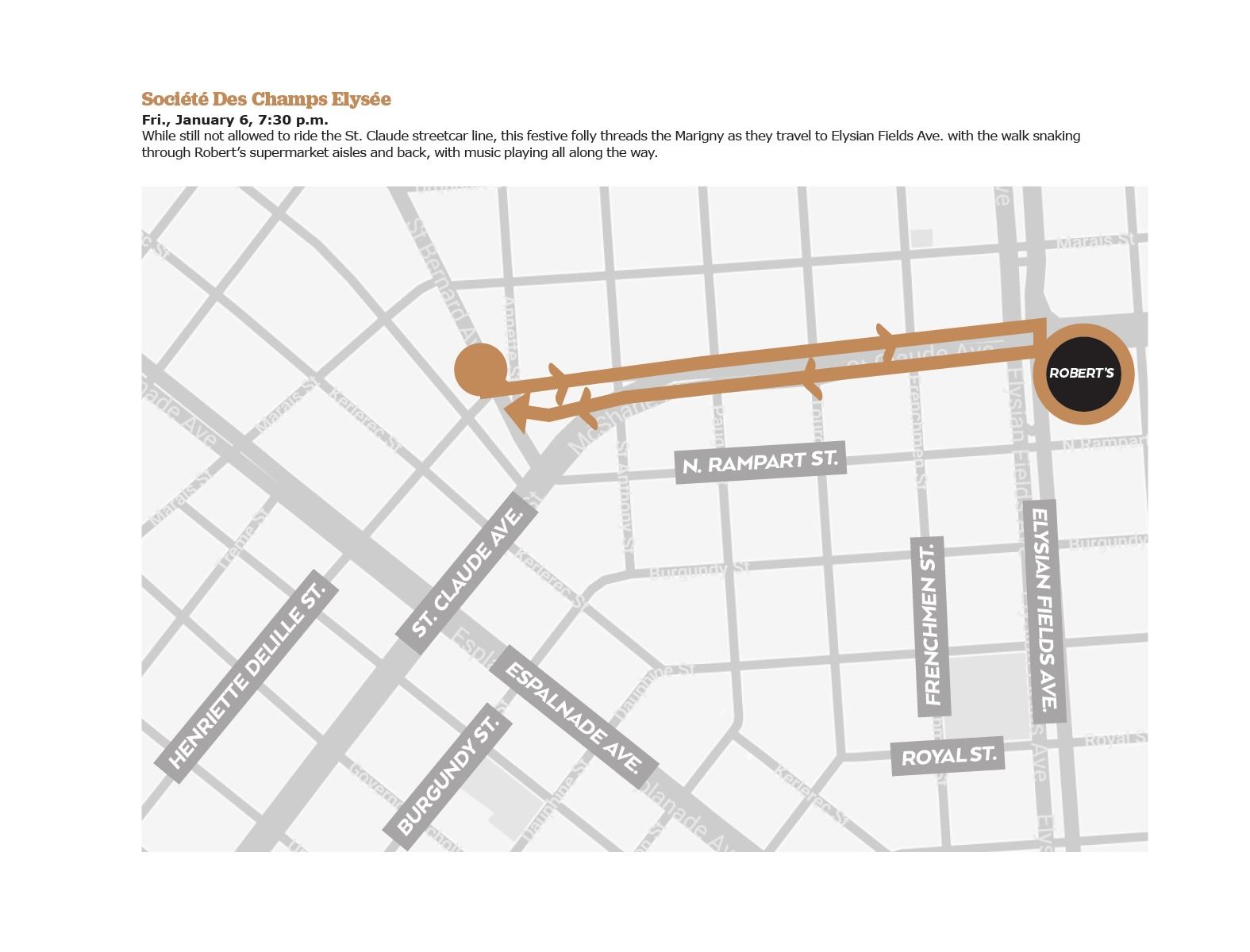 Check WhereYat.com for more parade maps and updates through Mardi Gras.