Spring is in the air! And with that comes spring festival season. There is a festival for whatever sparks joy for you--food, culture, history, music, or books. Check out our list of festivals!
MARCH
March 19- 26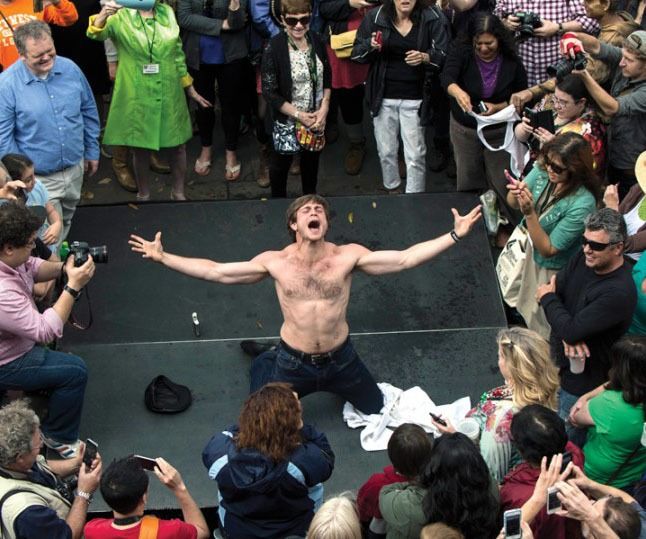 Tennessee Williams New Orleans Literary Festival
French Quarter, Various Locations
Experience the 37th annual celebration of literature, theater, culture, writing, Tennessee Williams and more. Enjoy captivating full-length productions by regional theater companies while engaging in informative and entertaining panel discussions.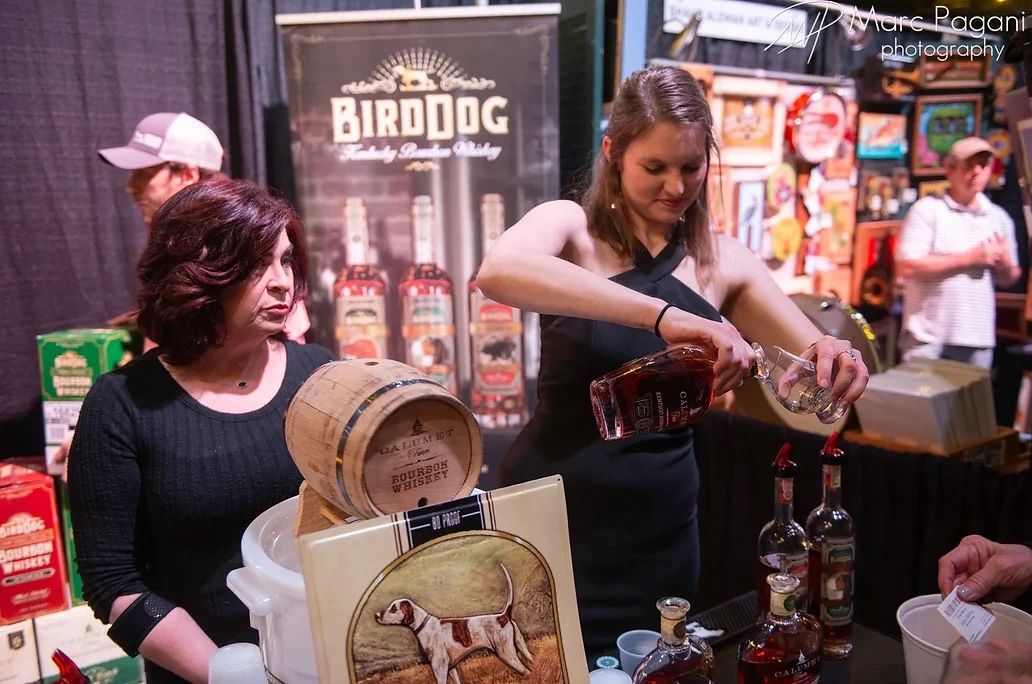 March 22-25
The New Orleans Bourbon Festival
Calling all bourbon lovers! The Bourbon Festival is a three day celebration of all things bourbon. There are grand tastings, panel discussions, distillers producing the best bourbon in the country, all descending on New Orleans to share their bourbon and knowledge with you. Come to the fest ready to taste some of your favorites and discover some new bourbons to add to your shelf at home. Tickets are available on the website.

March 22 -26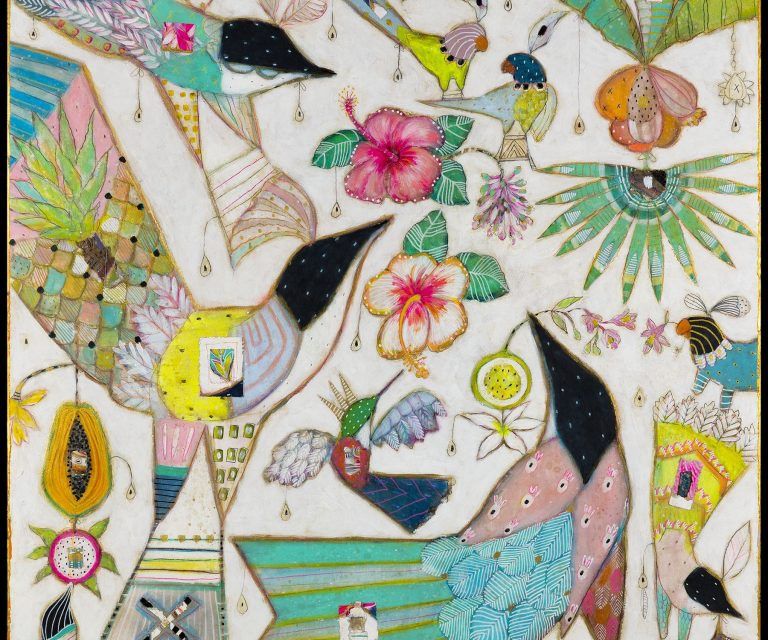 Blooming Art
New Orleans Museum of Art
The four-day showcase will highlight the intricate beauty of over 100 floral displays, while exploring the themes of light, metamorphosis, and discovery. The exhibition will feature public exhibits, luncheons, talks, as well as exclusive patron and preview parties.
March 24-26

Saints and Sinners Literary Festival
214 Royal St.
The New Orleans Saints and Sinners Literary Festival annual literary event celebrates its 20th anniversary and brings together LGBTQ+ writers and readers from around the world for a weekend of literary panels, book signings, and writing workshops, while also celebrating the vibrant culture of New Orleans.
March 25
Big Bass Fishing Rodeo 
New Orleans City Park
With a history dating back to 1946, this is the longest-running freshwater festival in the United States. Visitors can expect a variety of vendors, exhibitors, raffles, and fishing tackle for sale, along with the highlight of the festival - the Big Bass Rodeo.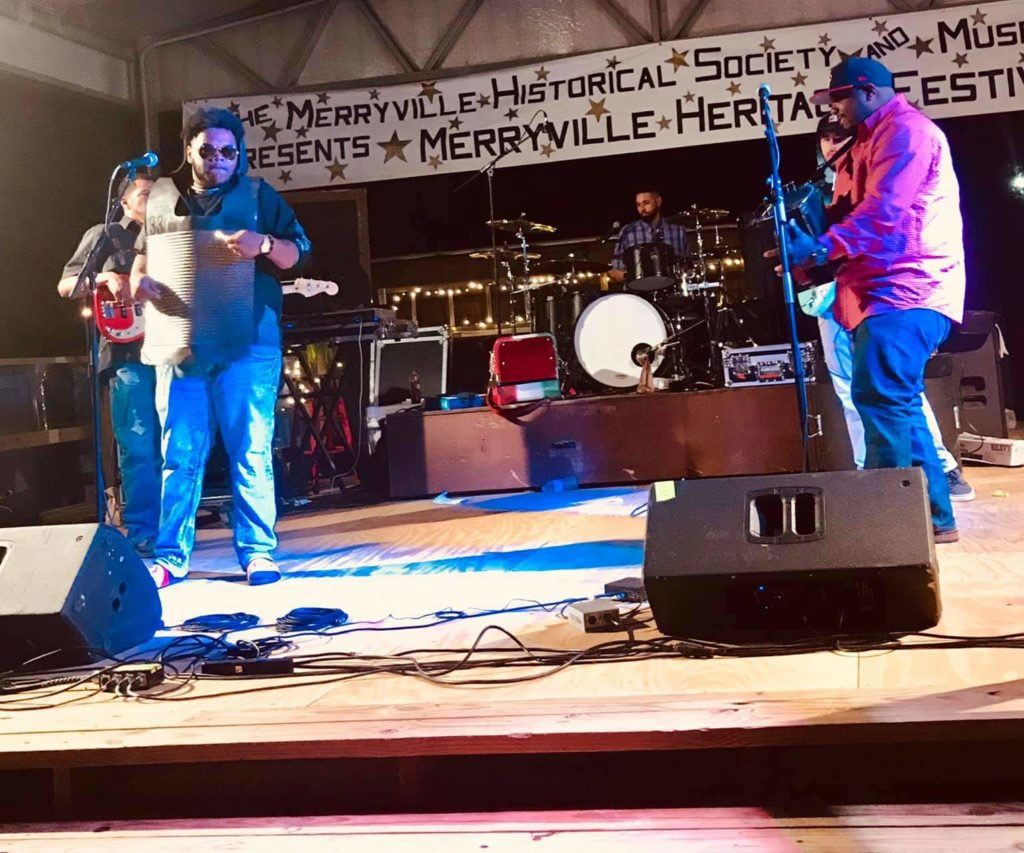 March 25
Celebration of the Merryville Pioneers and History
628 North Railroad Avenue, Merryville, LA
The Merryville Historical Society and Museum invites you to attend their yearly Heritage Festival, where you can explore the captivating Wild West stories of the No Man's Land Gang and more. Experience family-friendly entertainment, lively music, and thrilling cowboy shoot outs.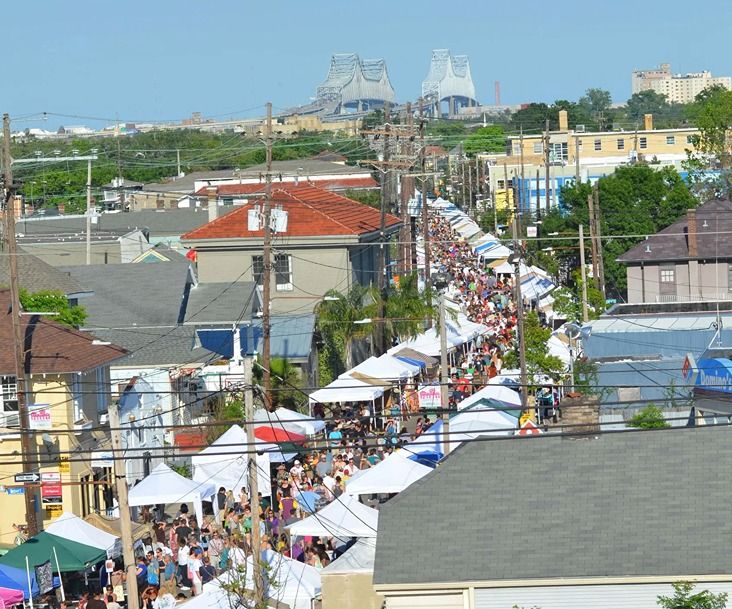 March 25
Freret Street Festival
Freret St.
Spanning six blocks of Freret Street, the eagerly awaited festival is an annual celebration in New Orleans, offering a diverse range of local music, art, and cuisine, with more than 200 vendors, food trucks, and restaurants.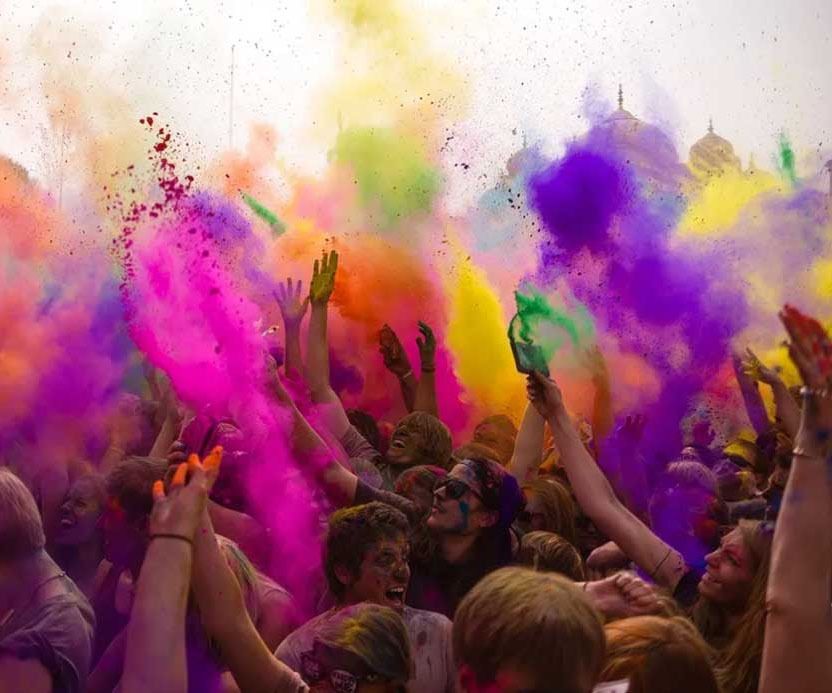 March 25

Lafayette Holi: Acadians Festival of Colors
Girard Park, Lafayette
Each year, the Lafayette Holi: Acadians Festival of Colors takes place in Lafayette, Louisiana, as a celebration of the Indian festival of Holi. The festival features live music, cultural performances, traditional Indian food, and an explosion of vibrant colors.
March 25
Louisiana Crawfish Boil Championships
520 6th St, Marrero
Looking for a fun and exciting event that celebrates the best of Louisiana's crawfish culture? Look no further than the Louisiana Crawfish Boil Championships—a competitive and mouth-watering festival that attracts the best crawfish boiling teams from around the state.
March 25
Old Metairie Fest
St. Francis Xavier Catholic School, Metairie
Get ready to experience the vibrant and festive atmosphere of Old Metairie at the annual Old Metairie Fest, where you can enjoy a diverse line-up of live music performances, indulge in delicious food from local vendors, and browse through unique arts and crafts booths.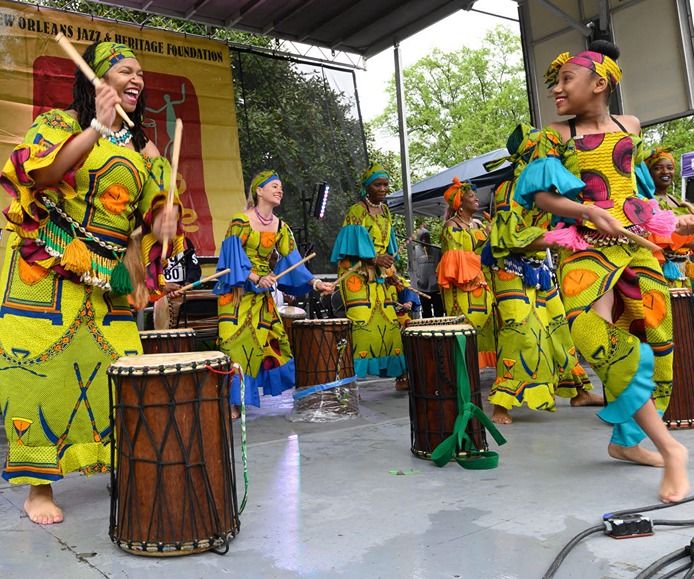 March 25-26
Congo Square New World Rhythms Festival
Louis Armstrong Park
neworleans.com/event/congo-square-new-world-rhythms-festival
Celebrate the African diaspora's influence on Louisiana's music, dance, and culture, with the two-day event held annually in New Orleans. Visitors can enjoy a diverse range of performances, including traditional African drumming and dance, brass bands, and contemporary jazz.
March 25-26
Olde Town Slidell Antique Street Fair
First, Second & Erlanger Streets, Slidell
Twice a year in the charming historic district of Slidell, the Old Town Slidell Antique Street Fair takes place, featuring over 200 vendors offering antiques, collectibles, and vintage items, along with live music, food, and family-friendly activities.
March 26
New Orleans Spring Fiesta
826 St. Ann St.
Dating back to 1937, the New Orleans Spring Fiesta showcases the city's unique charm and rich heritage through various cultural events and activities, including tours of historic homes and courtyards in the French Quarter and Garden District.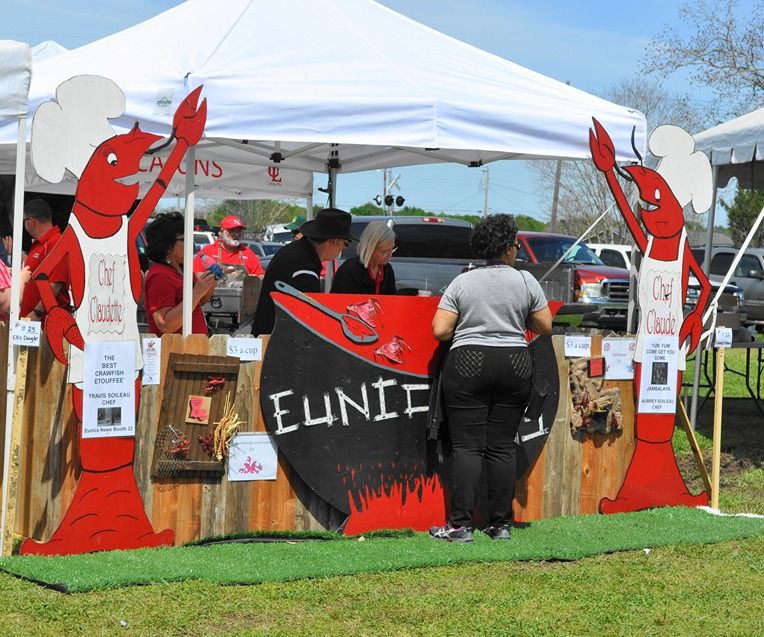 March 26
World Championship Crawfish Etouffee Cook-Off
438 Samuel Drive, Eunice
Every year, Eunice, Louisiana proudly hosts the World Championship Crawfish Etouffee Cook-Off, where more than 50 teams compete to create the best version of the classic Cajun dish, crawfish etouffee; festival-goers can sample the dishes and vote for their favorites.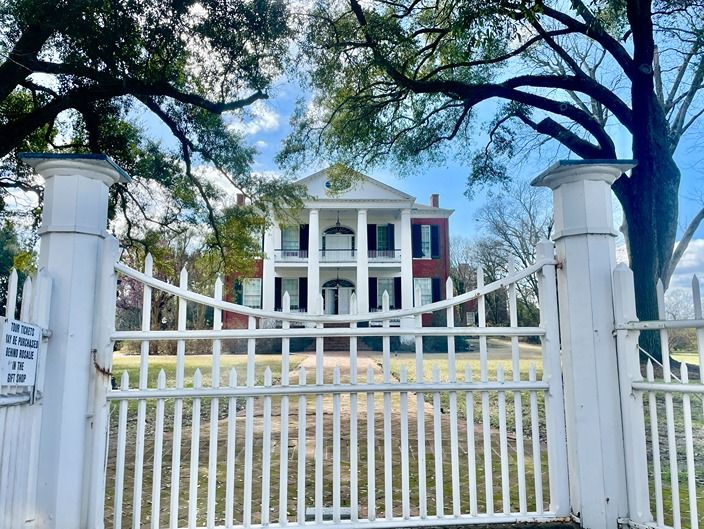 March 25 - April 11
Natchez Spring Pilgrimage 2023
Various Locations
natchezpilgrimage.com
Explore beautiful mansions and gardens in Natchez, Mississippi during this year's Natchez Spring Pilgrimage. Gain the opportunity to tour around the interiors of many different historical private homes and museums that are housed in structures that date back to the 1800s.
March 30 - April 1
NOEW Fest
Various Locations
Experience music that pushes the boundaries of creative and cultural innovation at the inaugural New Orleans Entrepreneur Week Fest. Some of the featured performing artists include White Denim, Pell, People Museum, Juno Dunes, Brass-A-Holics, and Water Seed.
March 30 - April 2

The Overlook Film Festival
Prytania Theatres at Canal Place
Celebrate all things horror in America's most haunted city at the Overlook Film Festival. The fest will screen new, recent, and older horror films from around the world, as well as premiere the new Renfield movie with actor Nicolas Cage and director Chris McKay in attendance.
March 31
Shell-A-Bration
Cajun Ballroom at Audubon Zoo
crcl.org/program/shell-a-bration
Live music and delicious oysters will be in plentiful supply at the Shell-A-Bration event in the Audubon Zoo. The celebration is dedicated to raising awareness for the Coalition to Restore Coastal Louisiana's Oyster Shell Recycling Program to restore Louisiana's oyster habitat.
March 31- April 1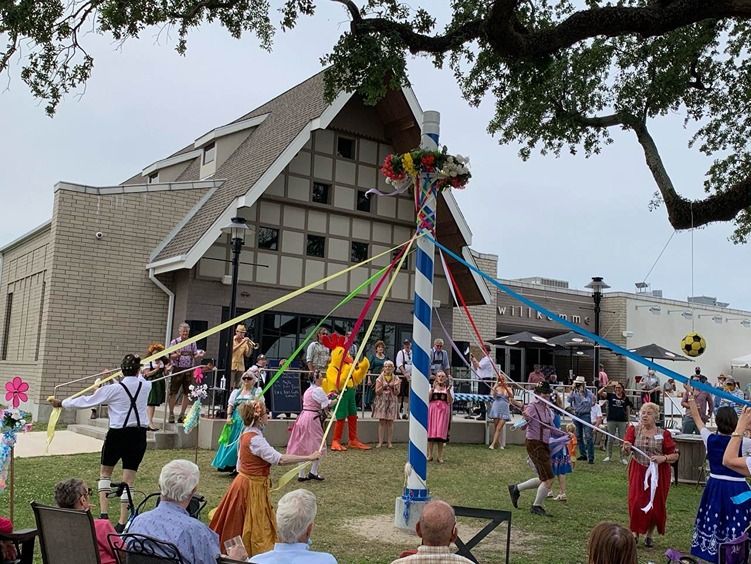 Volksfest
Deutsches Haus
deutscheshaus.org/volksfest-schedule
Head out to the Deutsches Haus and take part in a traditional German celebration of spring. There will be plenty of German food including bratwurst on a pretzel bun, live music by the band Prost!, wine and schnapps tasting sessions, a maypole, and even dachshund races.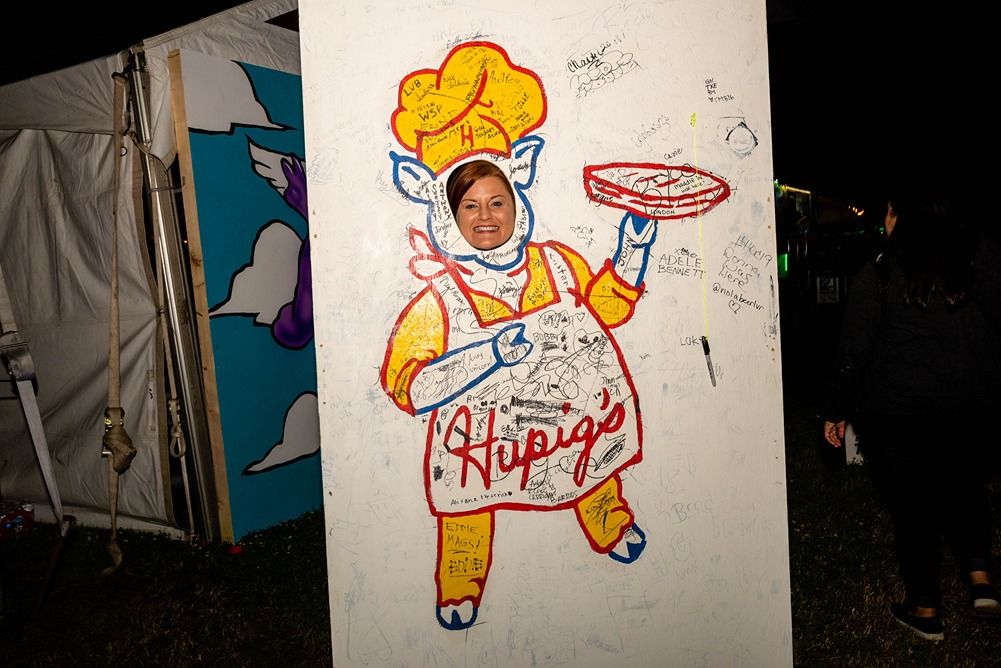 March 31- April 1
Hogs for the Cause
UNO Lakefront's, 6801 Franklin Ave
Attend a three-day festival featuring mouth-watering barbecue, refreshing beer, and lively music—all in support of the children's hospital. 85 local and regional BBQ experts will compete against national and New Orleans artists, while enjoying a range of live performances.
APRIL
April 1
Psychic Fair
1708 Lake Ave, Metairie
Attendees have the opportunity to explore a variety of metaphysical and spiritual practices, from tarot and palm readings to energy healing and aura photography, providing an immersive and educational experience for those interested in the mystical arts.
April 1

Irish Italian Isleños Parade
W. Judge Perez Drive, Chalmette,
visitstbernard.com/events
Celebrating the rich cultural heritage of New Orleans' Irish, Italian, and Canary Islander communities, the annual Irish Italian Isleños Parade features an array of colorful floats, marching bands, dance troupes, and costumed riders.
April 1-2
St. Tammany Collectors Con
Castine Center
sttammanycollectorscon.com
Attend the Northshore's largest celebration of pop culture, video games, comic books, and more. Special guests will include actors Matthew Wood (Stars Wars), J.J. Cohen (the Back to the Future trilogy), and Terrance Rosemore (Guardians of the Galaxy Vol. 2 and Treme).
April 2
Abita Springs Busker Festival
Abita Springs Trailhead Museum
trailheadmuseum.org/busker-festival
Experience the music of New Orleans in Abita Springs at the 12th annual Abita Springs Busker Festival. This free festival was established to preserve Louisiana roots' music and will feature live music from NOLA acts, as well as hot food and cold beer.
April 2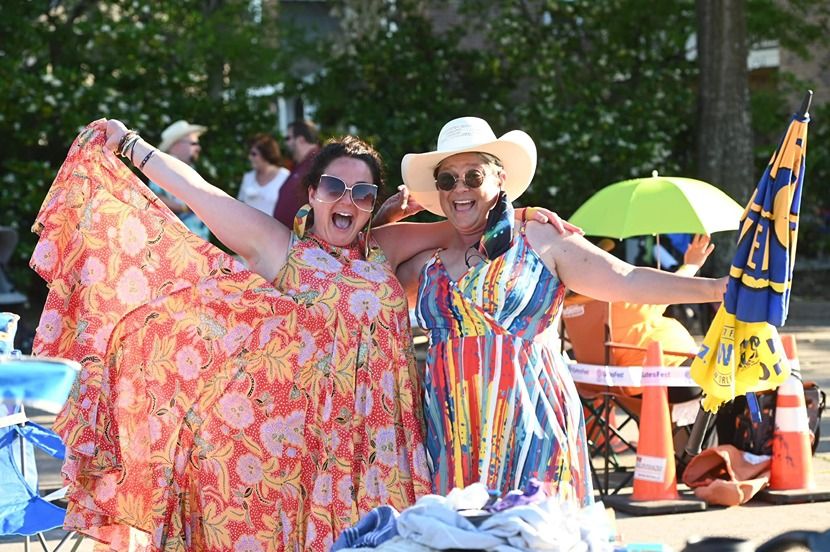 GatesFest Music & Arts Festival
Congregation Gates of Prayer
One of Metairie's favorite family-friendly festivities, GatesFest, is returning for 2023. In addition to food and an arts' village, the festival will have live music provided by Marc Broussard, Cowboy Mouth, the Preservation Hall Jazz Band, the Lost Bayou Ramblers, and more.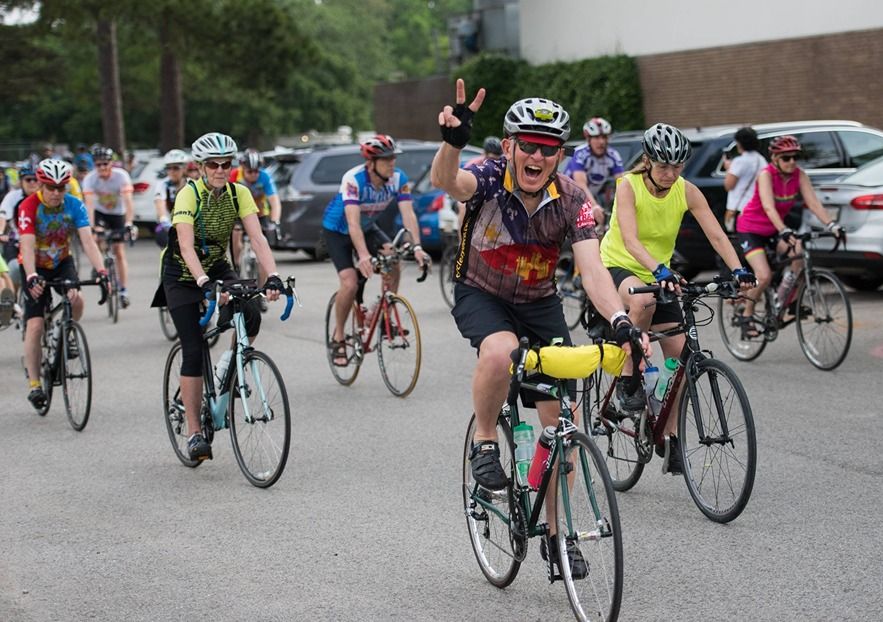 April 12-16
Cycle Zydeco
Various Locations
Experience the beauty and uniqueness of Acadiana while getting some exercise at this year's Cycle Zydeco. Bike around South Louisiana while enjoying great Cajun food and traditional Cajun/Zydeco music at different festival locations.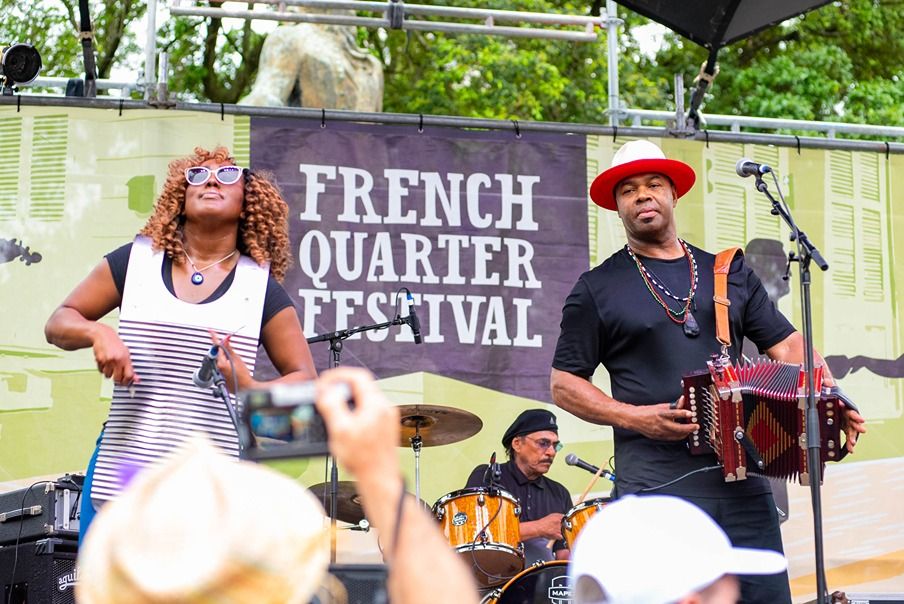 April 13-16
French Quarter Festival
French Quarter, Various Locations
With over 20 stages, 60 food and beverage vendors, and more than 700,000 attendees, the French Quarter Festival is an annual four-day music and food extravaganza that takes place in one of the city's most famous neighborhoods, showcasing local music acts.
April 14
Westwego Friday Night Concert Series
Corner of Sala Ave & 4th St, Westwego
visitwestwego.com/event/free-friday-night-concert
With live music performances every Friday night, the Westwego Friday Night Concert Series offers a fun and family-friendly way to start off the weekend and enjoy local musicians' talents in the picturesque setting of Westwego's amphitheater.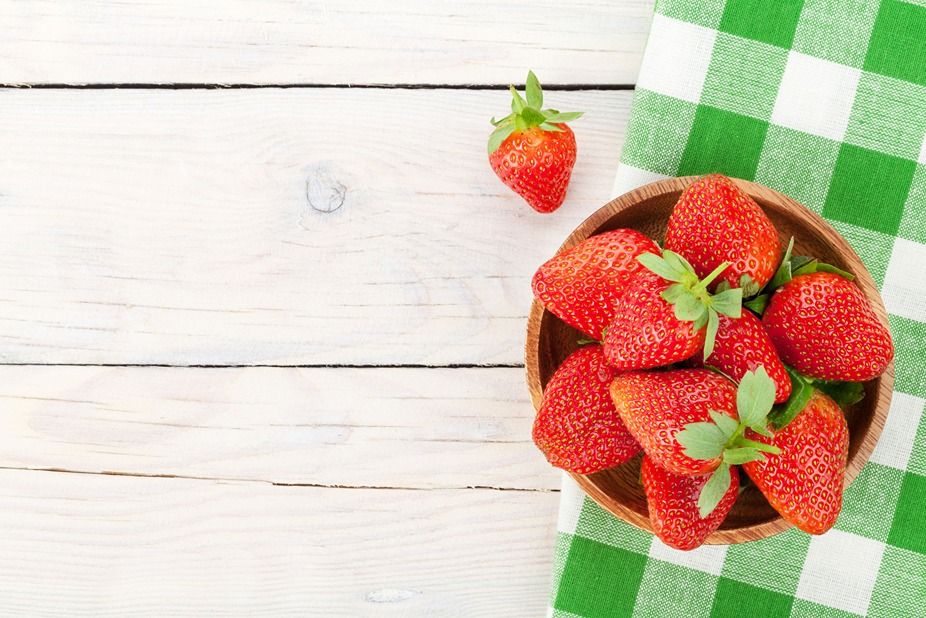 April 14-16
Ponchatoula Strawberry Festival
Ponchatoula Memorial Park, Ponchatoula
Celebrate the strawberry harvest with food, music, carnival rides, a 5K race, a parade, and a strawberry eating contest. The beloved tradition is the reason why the town is known as Louisiana's "Strawberry Capital."
April 22

Tulane University's Crawfest
Tulane Newcomb Quad
Taking place on the campus quad of Tulane University, this university tradition boasts an abundance of attractions, including live music performances by local artists and a massive crawfish boil featuring over 20,000 pounds of crawfish.
April 22
18th Annual Crawfish Cook-off
Fritchie Park, Slidell
Enjoy over 40,000 pounds of crawfish at Hospice House's 18th Annual Crawfish Cook-off. There will be a "Best Crawfish in St Tammany Parish" competition with over 50 teams competing, as well as live music by Christian Serpas, the Bucktown Allstars, and the Pine Leaf Boys.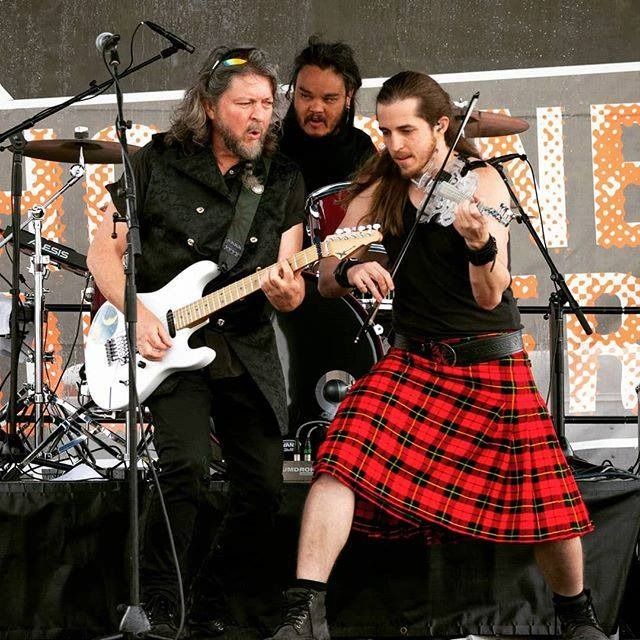 April 22
Scottish Tartan Festival
182 Gleason St, Minden
Experience the vibrant and rich culture of Scotland at the Scottish Tartan Festival, where you can immerse yourself in traditional Scottish music and dance performances, and indulge in authentic Scottish cuisine and drinks.
April 25
Paradigm Gardens Concert Series
1121 S. Rampart St.
paradigmgardensnola.com/concertseries
Experience lively evenings in Central City with an array of culinary delights, refreshing beverages, and captivating music. Every event offers a delectable menu crafted by the finest local chefs and restaurants, accompanied by live entertainment and sweet treats.
April 25
Swing in the Oaks
City Park, 42 Dreyfous Dr.
Celebrating the vibrant jazz culture of New Orleans, Swing in the Oaks is an annual music festival held in City Park, featuring live performances by both local and national jazz musicians, delicious food vendors, and an energetic atmosphere among historic oak trees.
April 26-30
Festival International de Louisiane
Downtown Lafayette
This festival features live performances, cuisine, and fun activities for visitors to celebrate worldwide music, arts, and culture. Along with having a significant economic effect, the festival offers 300,000+ tourists the chance to see other cultures while learning about Acadiana's distinctive culture and creativity.
April 27-30
Plaquemines Parish Seafood Festival
333 F Edward Hebert Blvd, Belle Chasse
The annual celebration in Plaquemines Parish offers a distinctive mash-up of mouthwatering seafood, exciting music, and amusing activities. Swamp pop music from the past is played at the event. Apart from carnival games and the Seafood Queen Pageant, visitors can also take in local craftsmen's wares.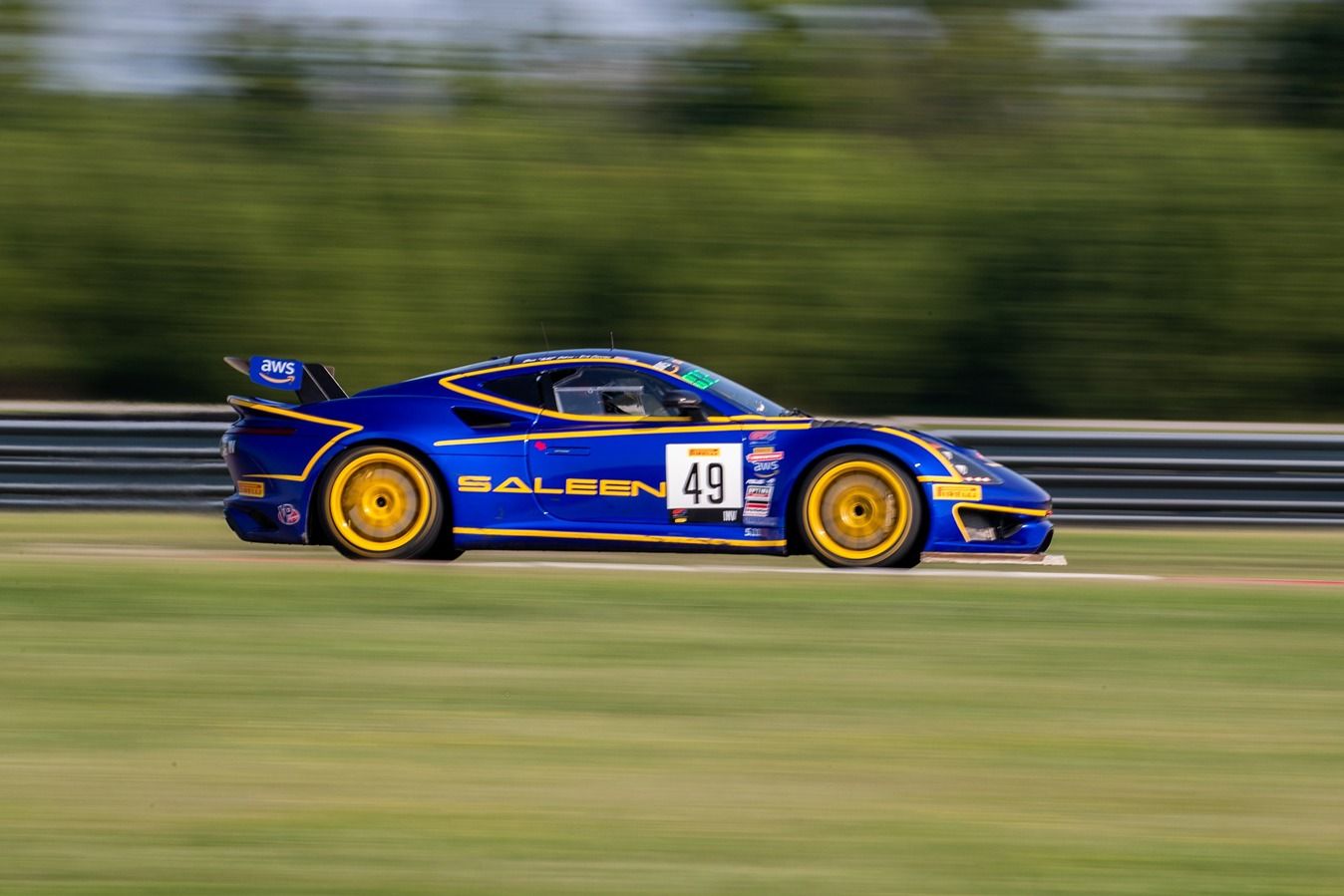 April 28-30
Fanatec GT World Challenge
NOLA Motorsports Park
nolamotor.com/gtworldchallenge
Thrilling sports car racing awaits at the 2nd annual Fanatec GT World Challenge at Avondale's NOLA Motorsports Park. See supercars from famous manufacturers like Ferrari, Porsche, BMW, and Aston Martin face off against each other in high speed racing.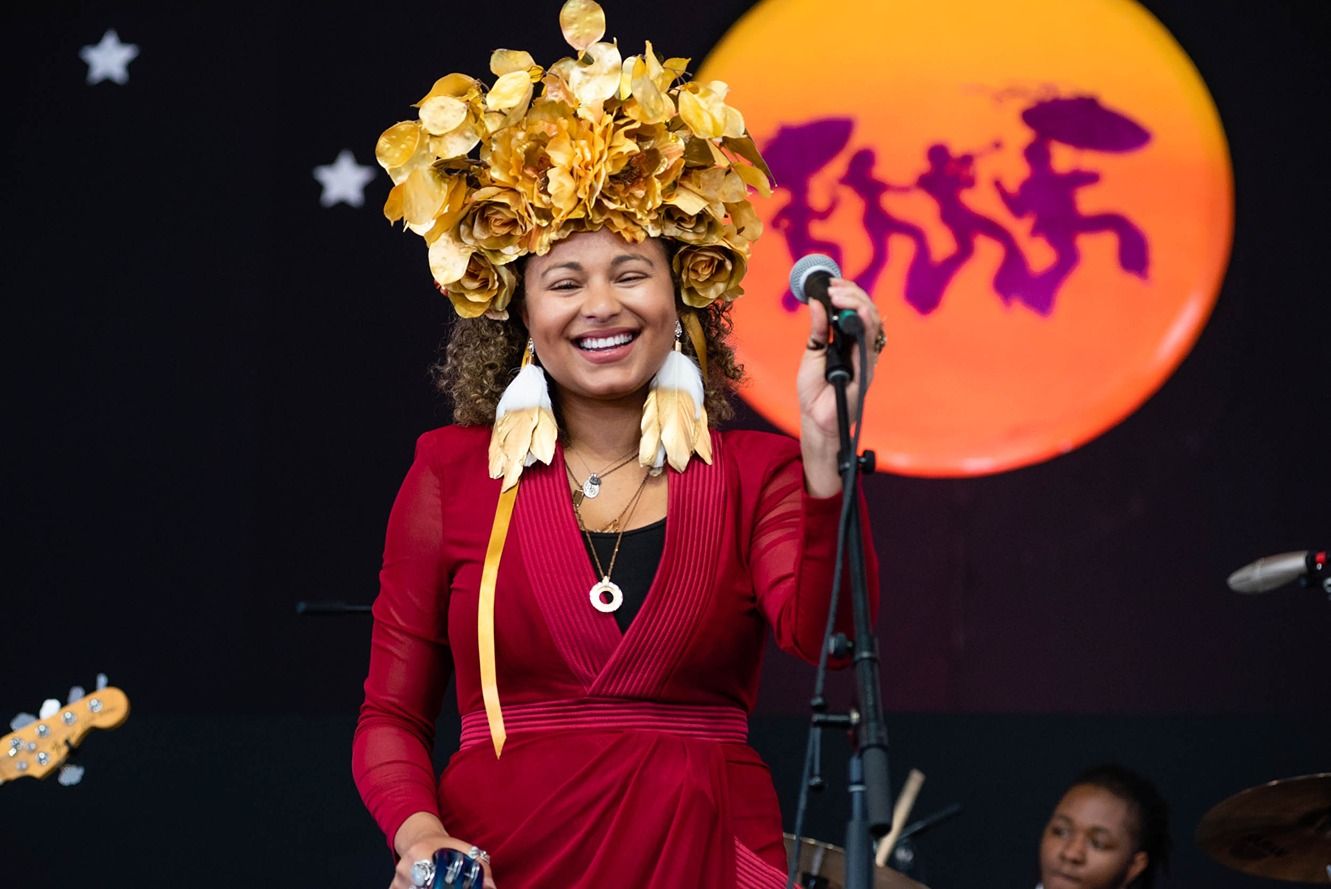 April 28-30 & May 4-7
New Orleans Jazz & Heritage Festival
Fair Grounds Race Course
New Orleans honors the city's strong musical heritage with local food and drink vendors, art, renowned jazz musicians, and word-famous performers. Lizzo, Dead & Company, Ed Sheeran, Robert Plant & Alison Krauss, Kane Brown, and H.E.R. will be a few of the musical artists that will perform over the two-weekend festival.
April 29
Denham Springs Antique Fair
N. Range Ave, Denham Springs
denhamspringsantiquedistrict.net
Located in downtown Denham Springs, this annual event draws visitors from all over the state, with more than 200 vendors, offering a wide variety of antiques, vintage items, and collectibles, as well as live music, food vendors, and a welcoming environment for families.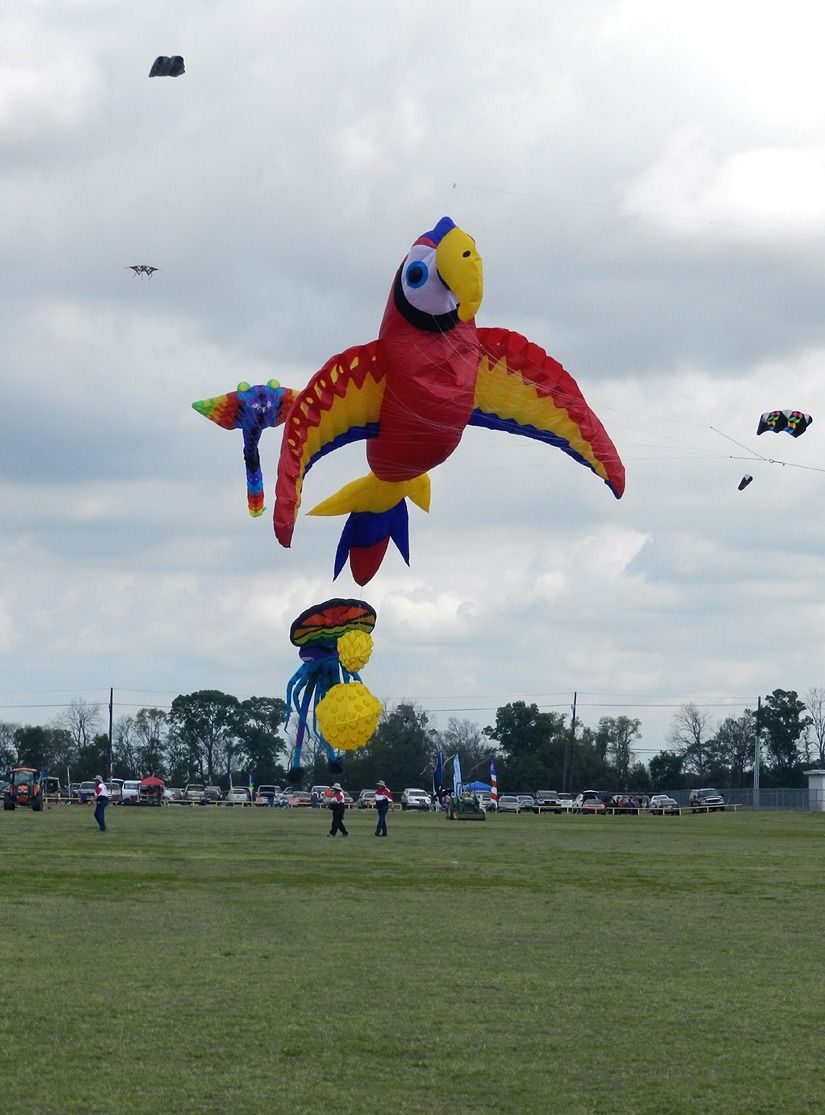 April 29-30
Kite Fest Louisiane
3383 Rosedale Rd, Port Allen
westbatonrouge.net/kite-fest-louisiane
Each year in Port Allen, Kite Fest Louisiane offers free entertainment for all ages, featuring hundreds of kites soaring high above the Mississippi River, in addition to kite-flying competitions, workshops, and demonstrations, along with delicious local food and live music.




MAY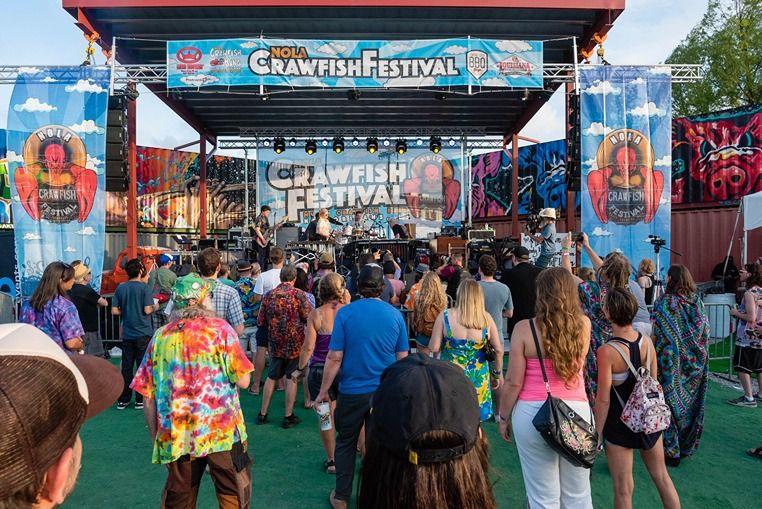 May 1-3

NOLA Crawfish Festival
The Broadside
The NOLA Crawfish Festival is the perfect event to go to during the downtime between the two Jazz Fest weekends. Enjoy plenty of delicious crawfish, refreshing beer, and live music by headliners George Porter Jr., Russell Batiste, Sonny Landreth, the Lost Bayou Ramblers, and more.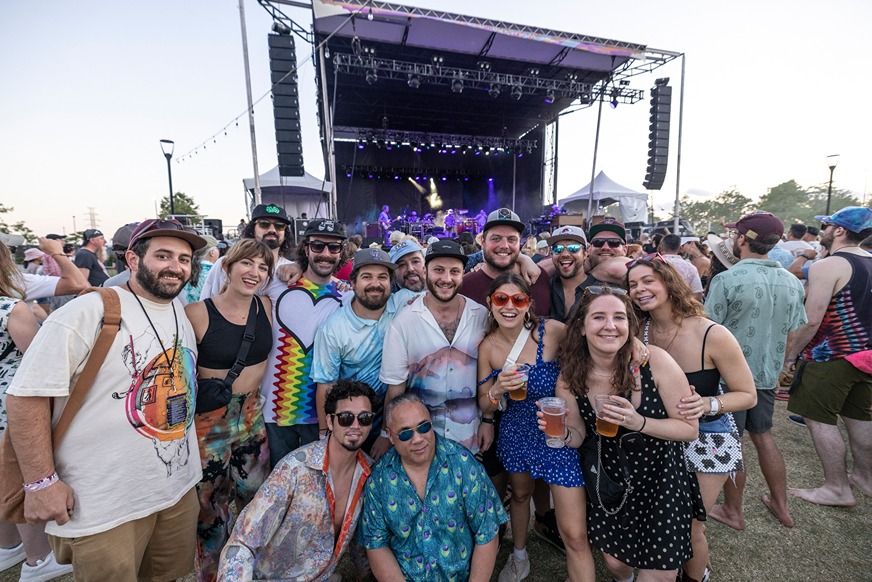 May 2-3

Daze Between New Orleans
Faubourg Brewery
Head out to Faubourg Brewery and enjoy plenty of beer at the Daze Between New Orleans event between the Jazz Fest weekends. The festival will directly benefit the Rex Foundation and will feature live music by Tanks and the Bangas, David Shaw, and more.
May 5
Cinco De Mayo Fest
Los Jefes Grill
Celebrate Mexican American culture at Los Jefes Grill's 7th annual Cinco De Mayo Fest. Enjoy music by DJ Mannie Fresh and the Honey Island Swamp Band, food vendors like Dragos and La Cocinita, a margarita bar, a taco eating contest, and even lucha libre matches.
May 13
Asian Pacific American Heritage Festival
French Market
This annual event honors and celebrates the culture, traditions, and contributions of New Orleans' Asian American and Pacific Islander communities through exciting activities that include cultural performances, martial arts demonstrations, food, exhibits, and a marketplace featuring a diverse range of vendors.
May 19-21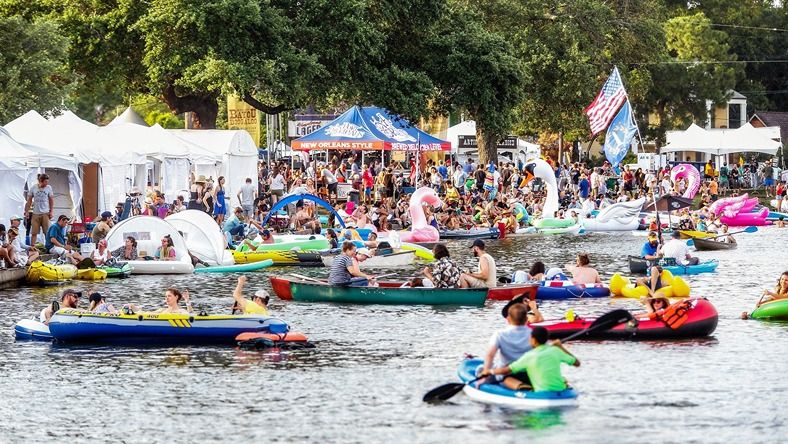 Mid-City Bayou Boogaloo
Bayou St. John, Louisiana
Bayou Boogaloo is a party on the bayou-Bayou St. John. There will be bands, delicious food, and art at this three-day festival. Come out and hear Juvenile, Reverend Horton Heat, Boyfriend, People Museum, and more. With both land tickets and water tickets available, this festival will go on, rain or shine.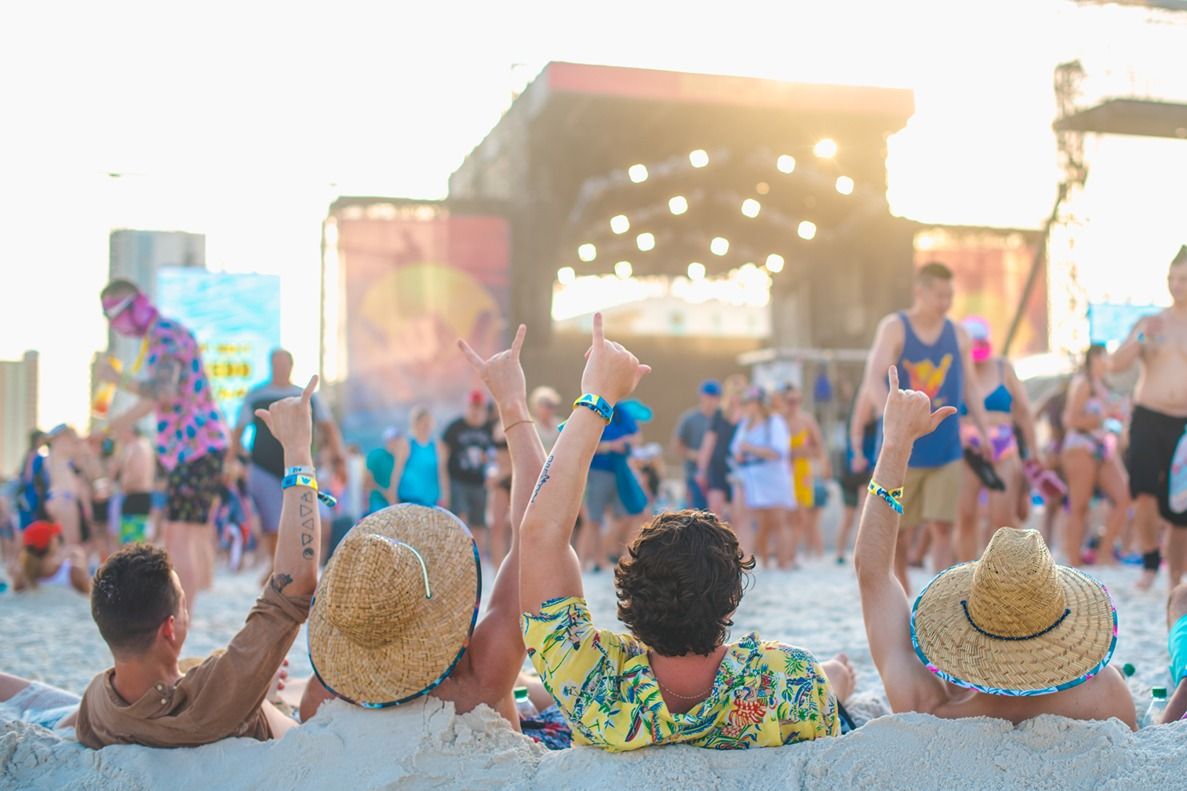 May 19-21
Hangout Fest
Beaches of Gulf Shores, Alabama,
hangoutmusicfest.com
Hangout Fest has a variety of musical genres, from indie rock to electronic dance music, in addition to local food and art vendors. This festival is on white-sand beaches of Gulf Shores. Bring your friends, put on your best swimwear, and head to the beach for some sun-filled fun. Everyone of all ages is welcome, rain or shine.
May 20
LA Veterans Festival
Slidell, Louisiana
facebook.com/LAVeteransFestival
This Festival is hosted by the East St. Tammany Habitat for Humanity. The Louisiana Veterans Festival provides an opportunity for families and friends to celebrate our veterans for their service. There will be great music, food, and enjoyment. Musical acts include Marc Broussard, Tyler Kinchen and the Right Pieces, and Soul Revival.
May 25

Food Fight New Orleans
Spanish Plaza, New Orleans
Food Fight is the preeminent New Orleans food competition bringing together over 40 restaurants and 30 spirits to see who has the top dish. The categories include top traditional dish, top creative dish, top vegetarian dish, top classic cocktail, and top creative cocktail. Chefs and bartenders compete at this all-inclusive event.
May 26- 28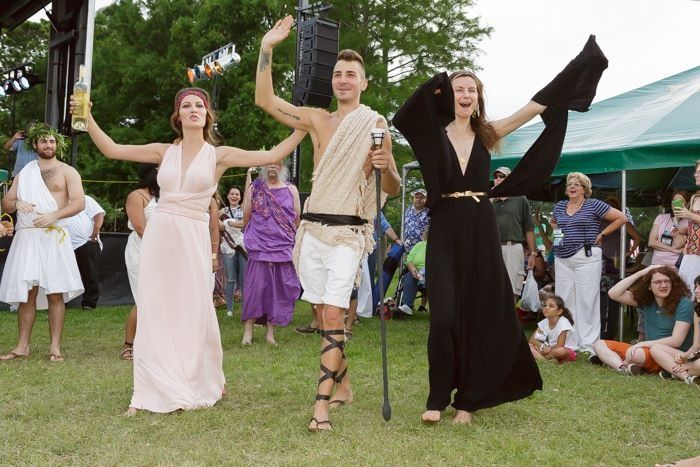 Greek Fest
1200 Allen Toussaint Blvd,
The Greek Festival is back for its 48th year of celebrating Greek culture, food, and heritage. Come see traditional dances, try delicious pastries and meals, and enjoy all that the beautiful country of Greece has to offer—all from the banks of Bayou St. John!
June
June 2-3
Cathead Jam
422 S Farish St, Jackson, Mississippi
Cathead Jam is a must-see event for music fans thanks to its vibrant atmosphere and stellar musical roster, which features performers from different genres. The Dreamnote Foundation promises to provide accessibility to music and art in impoverished areas all around Mississippi.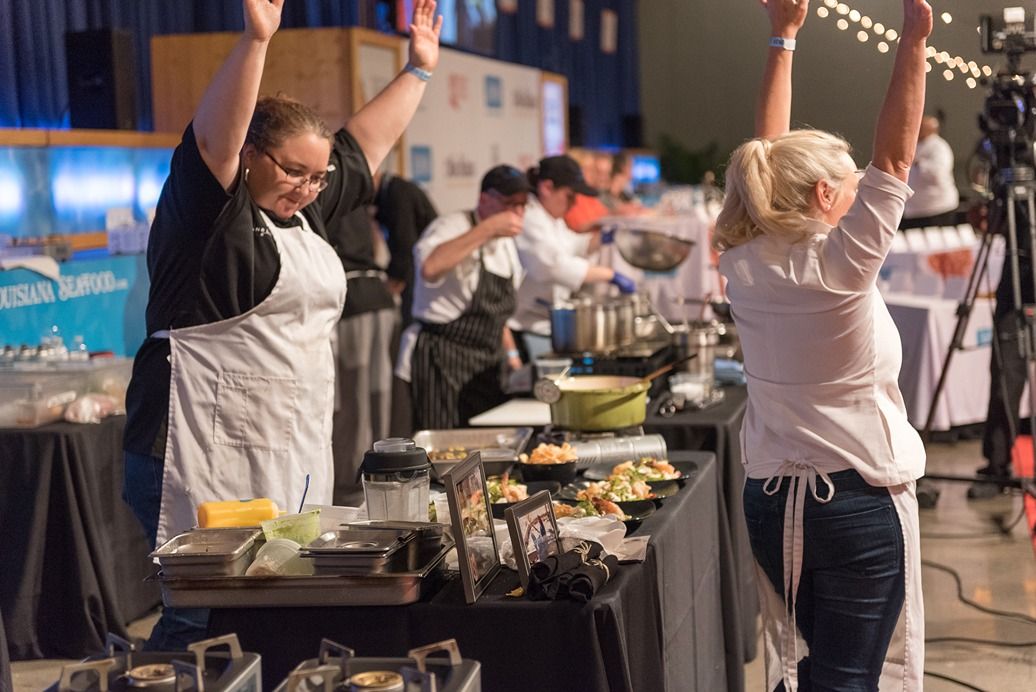 June 7-11
New Orleans Food and Wine Experience
900 Camp St.
A five-day celebration of the finest culinary offerings in New Orleans, the New Orleans Food and Wine Experience takes place in the French Quarter, featuring a range of events such as tastings, wine pairings, cooking demonstrations, seminars, and exclusive dinners.