Brewstock Festival
September 23 | University of New Orleans | brewstock.com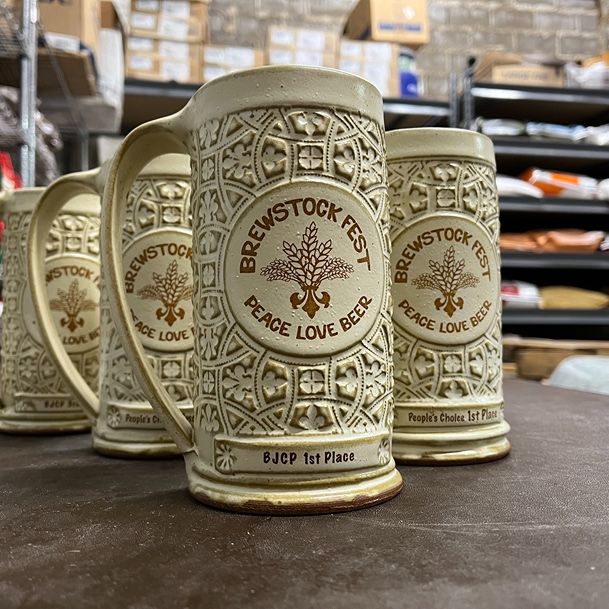 The second annual Brewstock Festival held at the University of New Orleans is partnering with the LASPCA and will feature over 100 homebrewed beers with unlimited sampling, dog adoptions, food from Hogs for the Cause teams, and more. Brewstock, the only homebrew supply shop in New Orleans, will pledge the proceeds of the festival to the rescue animals at the LASPCA.
Westbank Heritage Festival
Sept. 23-24 | John A. Alario Center and Segnette Field | WestbankHeritageFest.com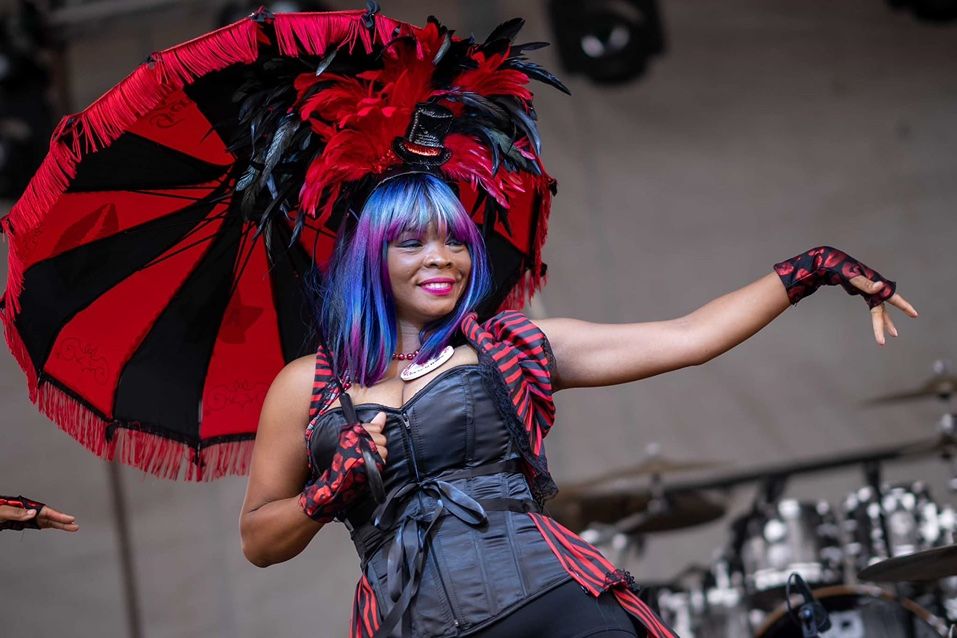 Attend the Westbank Heritage Festival to experience Louisiana's favorite R&B and hip hop artists. The artists K. Michelle and Juvenile will be headlining the festival, and the artists Choppa, Cupid, Denisia, Fresh X Reckless, Brass-A-Holics, Dave Lemon, and more will also perform.
Mempho Music Festival
Sept. 29-Oct. 1 | Radians Amphitheater |memphofest.com
Take a trip to Memphis, Tennessee to experience fantastic Southern dining, gardens, and live music. The tree-surrounded venue sets the scene for you to enjoy Memphis cuisine and international acts. Headlining performers will include the Black Crowes, My Morning Jacket, Turnpike Troubadours, and many more.
National Fried Chicken Festival
Sept. 30-Oct. 1 | New Orleans Lakefront | friedchickenfestival.com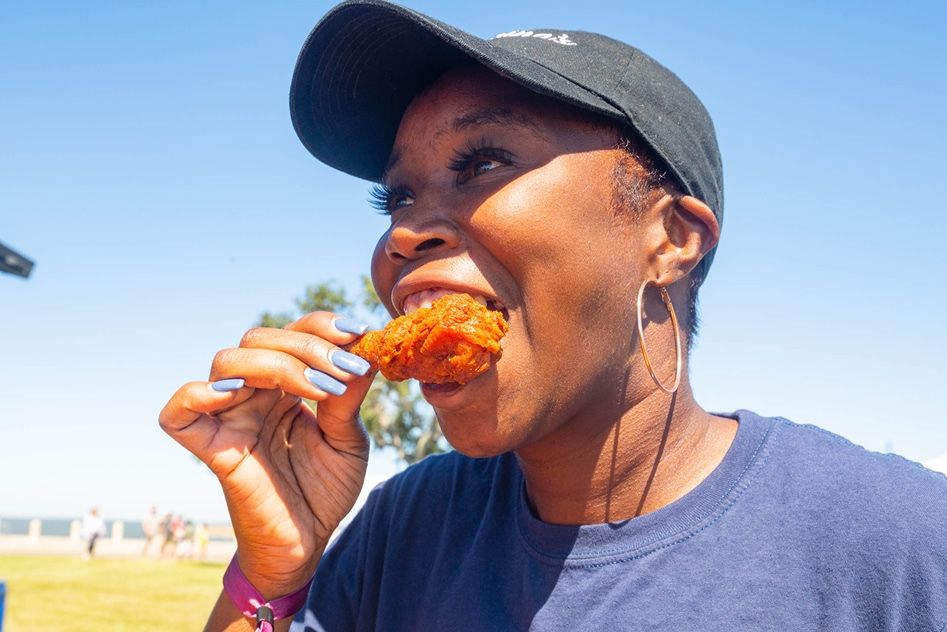 Celebrate the delightfully crispy and absolutely delicious Southern staple on New Orleans' Lakefront. Food vendors will serve you succulent samples of fried chicken as you shop local merchants and listen to live music. Presented by Raising Cane's, this festival is made for chicken lovers everywhere.
Engage Louisiana Fall Fest
October 1 | Pointe-Marie | fallfestbr.com
Engage Louisiana will host this year's Fall Fest at Pointe-Marie in East Baton Rouge. The festival benefits the Greater Baton Rouge Food Bank with canned goods as the price of entry for guests. There will be fall games and activities such as pumpkin carving, a hay maze, and face painting. Local vendors will showcase their art, food, small businesses and organizations.
Bachtoberfest
October 4 | Margaret Place Hotel | masno.org/bachtoberfest-2023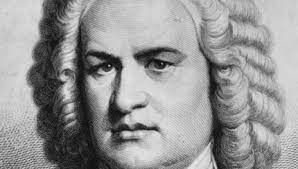 The fourth annual Bachtoberfesr will be held in the courtyard of the Margaret Place Hotel. The event, sponsored by the Gauthier Family Foundation, will feature the Electric Yat Quartet, pianist André Bohren, and trumpeter Vance Woolf. The concert will span musical talent from Bach to the Beatles to Schumann and Queen.
Tangipahoa Parish Fair
Oct. 4-8 | Florida Parishes Arena | tangifair.org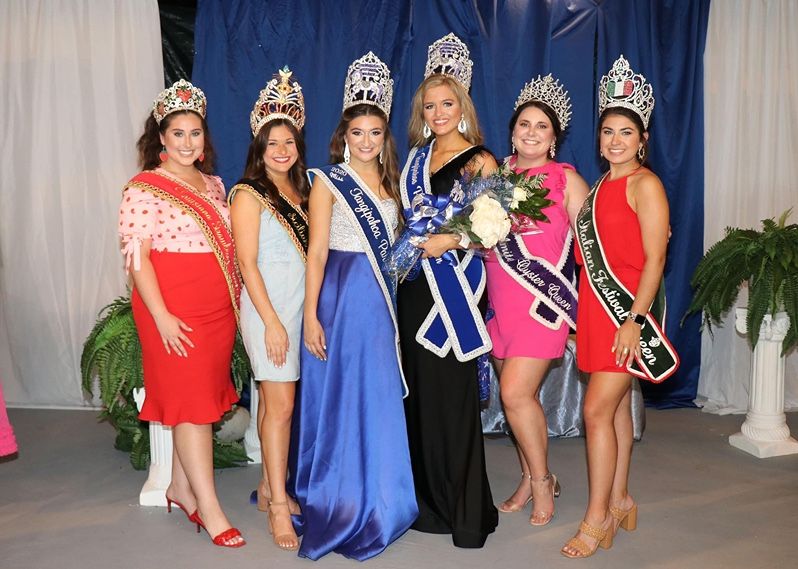 The drive to Amite City is worth it for the Tangipahoa Parish Fair. Revel in five days of live music by acts including Ryan Foret and Rockin' Dopsie Jr., rodeos, parades, carnival rides, and more. Explore a fully re-created pioneer town or view Louisiana's finest textiles and livestock.
International Arts Festival
October 5-8 | Crescent Park | iafnola.com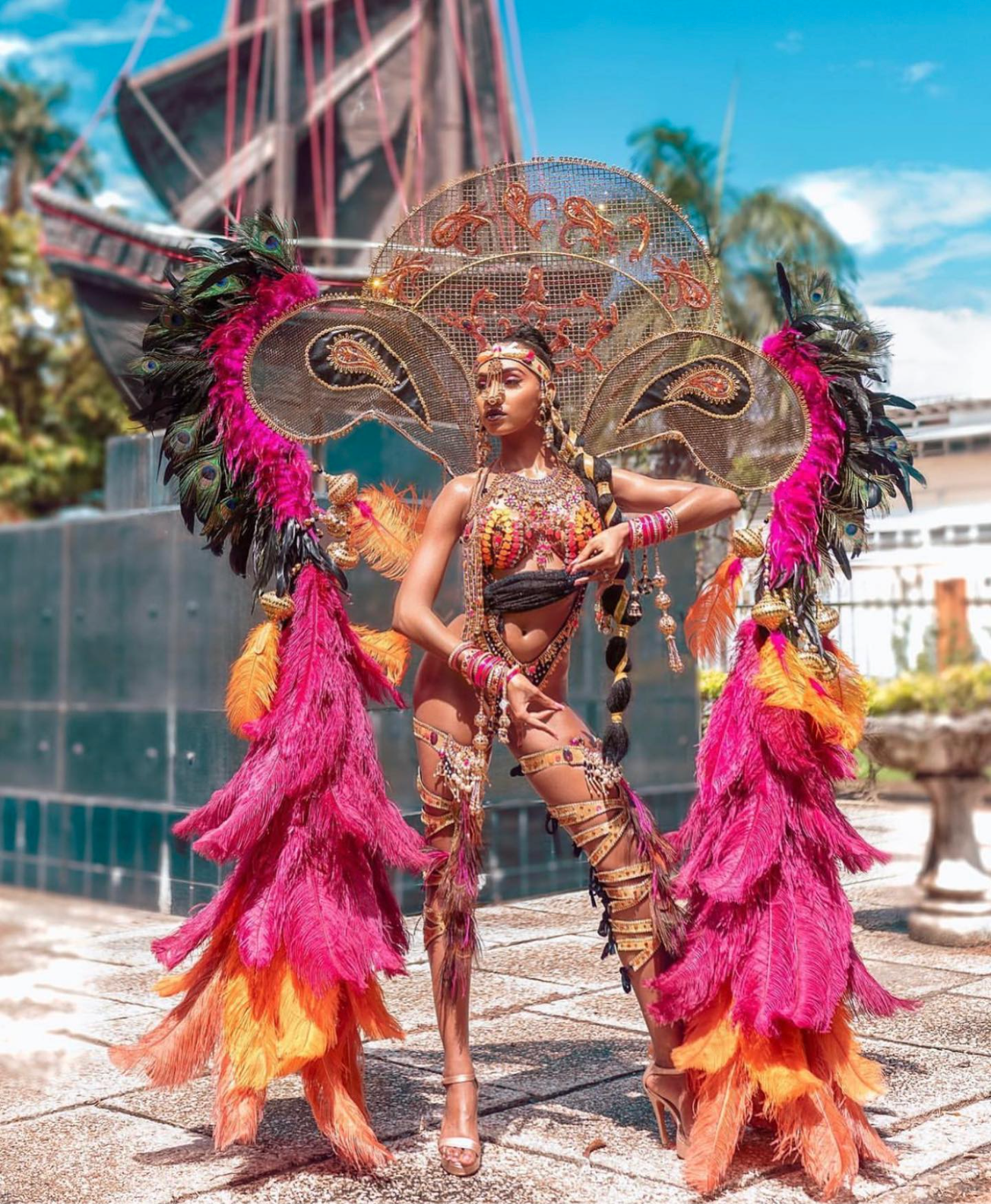 The International Arts Festival is a global celebration of music, culture, and people. The event will be held at the Civic Theatre and the Mandeville Wharf in Crescent Park. The 2023 lineup features Stephen Marley, Steel Pulse, George Porter Jr., Ernie Smith, Irvin Mayfield, Rick Braun, and more. .
Gretna Fest
Oct. 6-8 | Historic Old Gretna | gretnafest.com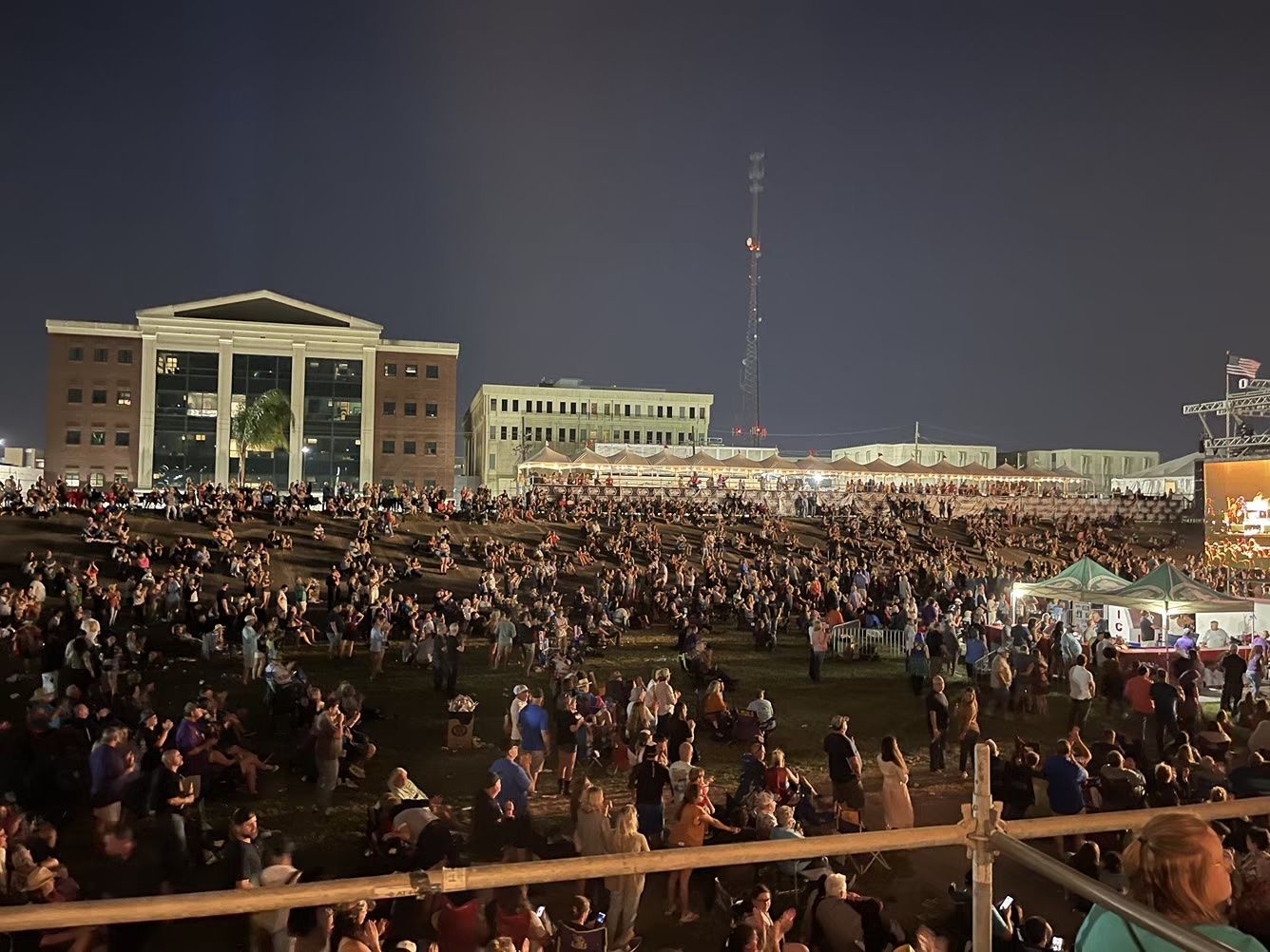 This music and family festival is bringing Lynyrd Skynyrd, the Temptations, Kool & the Gang, Trombone Shorty, and plenty of local acts to the Westbank. Come for the famous acts, and stay for the food, crafts, and fun. Rockin' good times await at Gretna Fest.
Gentilly Festival
Oct. 6-8 | Pontchartrain Park | gentillyfestival.com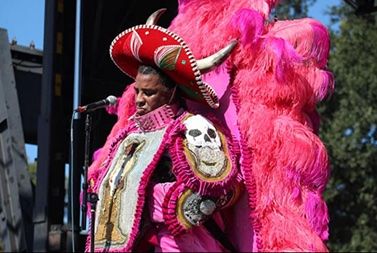 Head out and support the Gentilly community while watching live music from three stages. With a kids' village, craft tables, and tons of delectable local food vendors, this festival is non-stop fun. Foster community with the neighborhood's first responders while enjoying a weekend in Gentilly.

Bluesberry Festival
Oct. 7 | Bogue Falaya Park | thebluesberryfest.com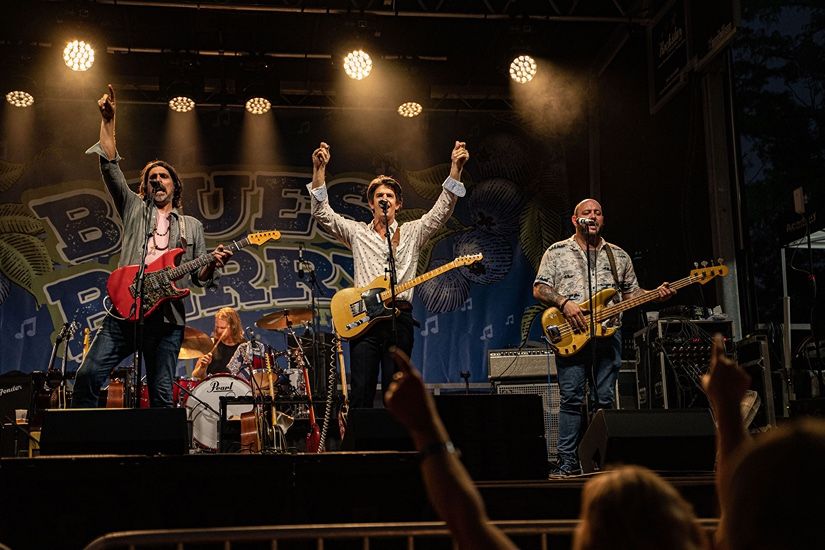 Enjoy a day filled with phenomenal live music and riveting art booths in Covington. Take a stroll down Food Truck Alley to sample Southern favorites with a blueberry twist. This family-friendly festival also features art activities and a beer garden, so make sure to bring your entire crew.
Blues, Brews and BBQ Fest
October 7 | Docville Farm | ccofstb.com/bluesbrewsbbq2022
Blues, Brews, and BBQ is a family-friendly event that will feature blues music, refreshing brews, and delicious BBQ. Proceeds from the festival will benefit the Community Center of St. Bernard. Expect live music performances from the Chalmette High School Jazz Band, Ghalia Volt, Pennsylvania Wolfe Johns, and Lil' Red & Big Bad.
Oktoberfest New Orleans
Oct. 13-14, 20-21, 27-28 | Deutsches Haus | oktoberfestnola.com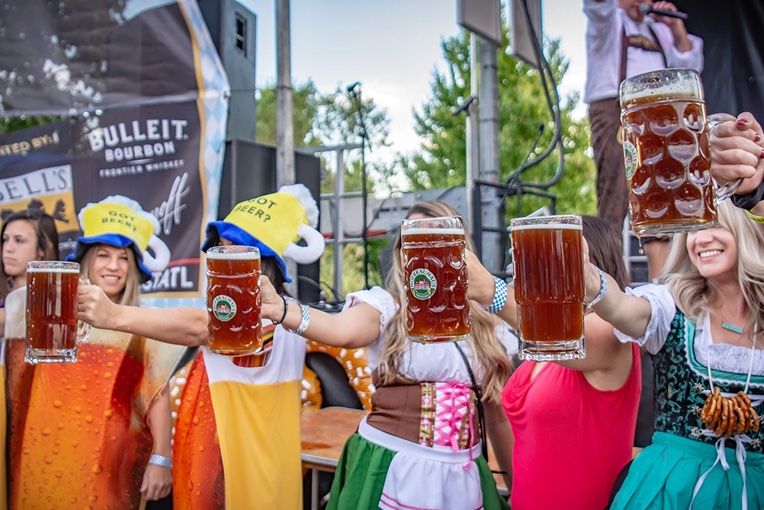 Don your lederhosen and tie your braids with ribbons for this famous local festival celebrating German food and culture. Try several brats and beers while watching the Schnauzer Parade, or do the chicken dance and shop for all things German. You can also enjoy schnitzel and flammkuchen.
Crescent City Blues & BBQ Festival
Oct. 13-15 | Lafayette Square Park | jazzandheritage.org/events/crescent-city-blues-bbq-festival
Pig out and sing the blues at this free-admission festival. Explore the art market and feel the music by acts including Tab Benoit and Little Freddie King at two stages throughout the weekend. Best of all, NOLA's top barbeque joints will come together to bring you juicy, tangy barbeque.
Louisiana Gumbo Festival of Chackbay
Oct. 13-15 | 326 Highway 304 | lagumbofest.com
If you want to come outside and enjoy nice weather and good food, this may just be the all-in-one festival for you. The Louisiana Gumbo Festival of Chackbay offers delicious gumbo, rides, games, and music. You'll have the chance to sample lots of different kinds of tasty gumbo.
50th Annual Gem and Mineral Show
Oct. 13-15 | Alario Center | gmsofla.org
It's time to line up once again for the annual Gem and Mineral Show, where big rocks, small rocks, and everything in between will be showcased. This event is for all the stone, mineral, and fossil lovers out there. There will be food and activities as well, so bring the kids.
Festivals Acadiens et Créoles
Oct. 13-15 | Girard Park | festivalsacadiens.com
This event celebrates French Louisiana, especially the culture of the Cajuns and Creoles. Live music, food, and good times are what you can expect when you attend this vibrant festival. It celebrates Acadian's history while bringing together an entire community through Southern love.
Bridge City Gumbo Festival
Oct. 13-15 | Holy Guardian Angels Catholic Church | bridgecitygumbofestival.org
The Bridge City Gumbo Festival is one that every Louisianian can relate to as its theme is the most beloved dish from our region—gumbo. Between the 2,000 gallons of gumbo and the rides for your kids to enjoy, the whole family will leave with a smile.
Praise Festival on the Bayou
Oct. 13-15 | Bayou St. John | praisefestnola.com
Created in 2009 to lift victims' spirits after Hurricane Katrina, Praise Fest is a highly anticipated free three-day outdoor event. Families travel from all over to spend a weekend getting closer to the Lord and eating good food in celebration. Gospel music artists, entertainers, and world-renowned speakers will be present.
World Championship Gumbo Cookoff
Oct. 14-15 | Bouligny Plaza | iberiachamber.org/gumbocookoff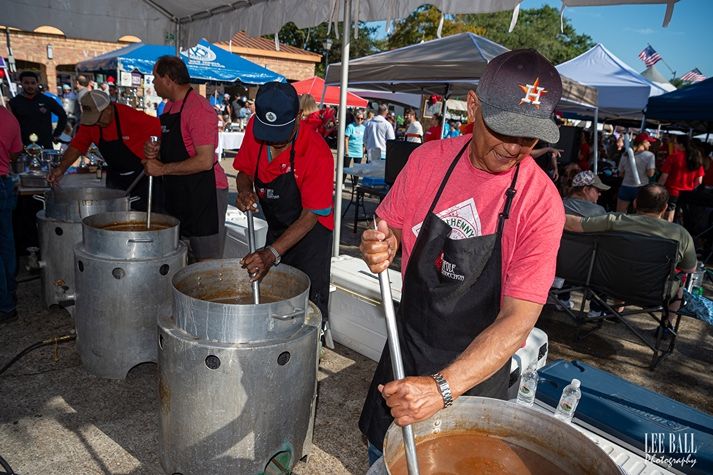 Hot, fresh, and delicious gumbo awaits in New Iberia. Listen to live music and taste several types of the classic New Orleans dishes as over 100 teams vie to win the "Super Bowl of Gumbo." Professional and amateur categories include chicken and sausage, seafood, non-seafood, and melange.
Old Arabi Sugar Fest
October 14 | oldarabi.org/sugarfest
In celebration of the history and culture of the St. Bernard community, the Old Arabi Neighborhood Association will host the Old Arabi Sugar Festival on October 14 for a day of community, sweet food, live music, and fun activities at the Aycock Barn. Admission is free and the music lineup is coming soon, so follow their page for more updates.
Boo Carré Halloween Haunt
Oct. 15 | Dutch Alley | frenchmarket.org
The French Market District will be having their spooky-fun annual Boo Carré Haunt this year with live music, children's activities, trick-or-treating, and a Spooky Second Line. Be sure to wear your best costumes and get out for a night of fun. Kids who wear costumes are eligible for a free Boo Carré tote bag so they can trick or treat and scoop up on all of the goodies.
NOLA Funk Fest
October 20-22 | New Orleans Jazz Museum | nolafunkfest.com
The Louisiana Music & Heritage Experience is hosting the New Orleans Funk Fest. The festival will feature exhibits and funk artists at the Jazz Museum for a three-day celebration of Big Easy culture, food, and music. The lineup will include Funky Uncle Allstar, Irma Thomas, David Batiste and the Gladiators, The Dirty Dozen Brass Band, Big Sam's Funky Nation, Bucktown Allstars, and more.
Natchez Balloon Festival
Oct. 20-21 | Rosalie Mansion and Gardens, Natchez | natchezballoonfestival.com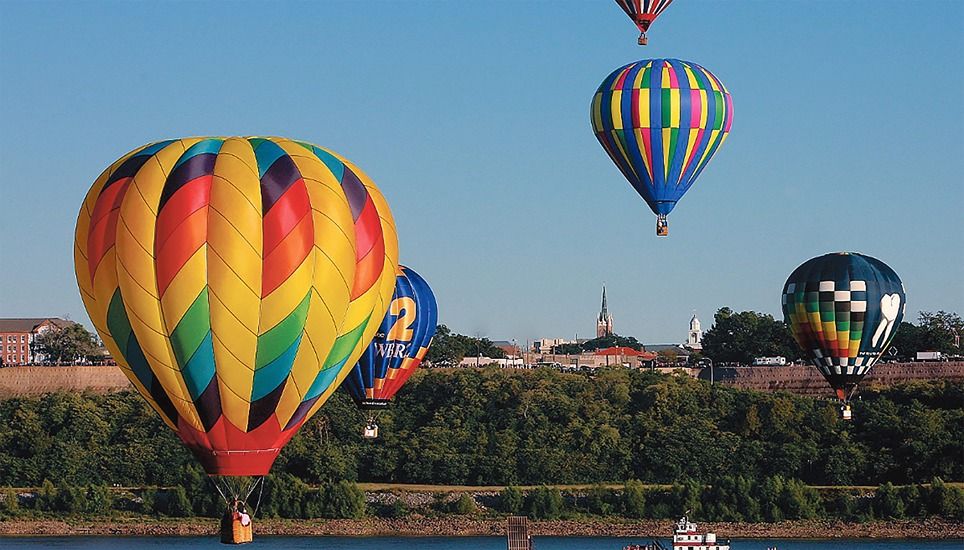 The Natchez Balloon Festival promises a colorful time and is continuing its tradition with an even better lineup of live music, food vendors, and, of course, hot air balloons. This is one of the best festivals in Mississippi so bring the family for balloons with a side of summer arts and crafts.
Abita Fall Fest
Oct. 20-21 | Abita Springs Trailhead | abitafallfest.com
Abita Fall Fest is a cozy festival with a harvest matchup, a kids' zone, food, and live music. This is an event that will provide you with full-on activities all day on the Northshore. Don't miss out on the "After Dark" performance on Friday or the Main and Trail stage performances on Saturday.
Andouille Festival
Oct. 20-22 | St. John Community Center | andouillefestival.com
Enjoy a weekend full of the best sausage in the town. There will be the 48th annual Andouille run, the kickoff and poster reveal, and the famous Andouille Pageant. The famous andouille sausage is a true staple to South Louisiana and there will be plenty for everyone to enjoy.
Rougarou Festival
Oct. 20-22 | 7910 Park Ave. | rougaroufest.org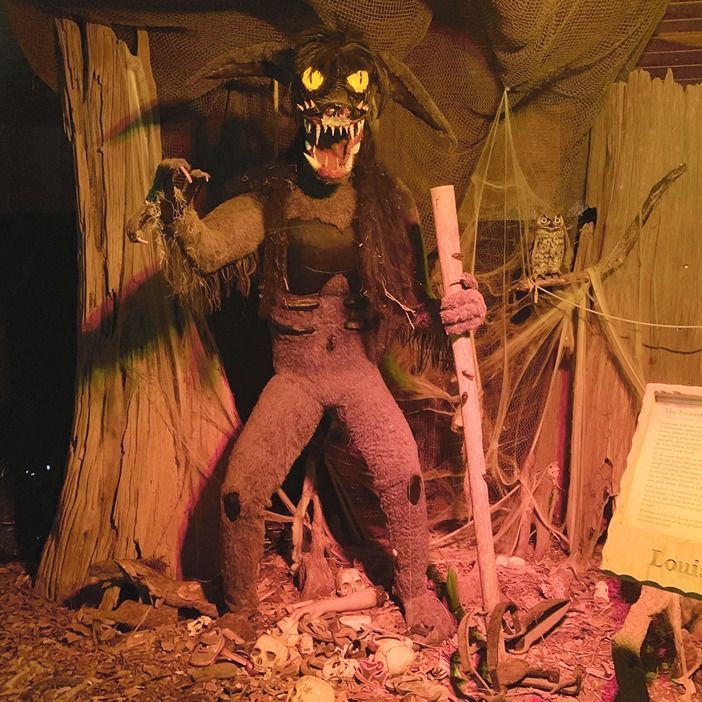 Halloween time means another season with the Rougarou Fest bringing families a spooky good time. Live music, cultural activities, children's activities, Cajun food, and more await you this year. All proceeds go to the South Louisiana Wetlands Discovery Center, a nonprofit organization that fights the state's coastal erosion issue.
Gulf Brew
Oct. 21 | Acadiana Center for the Arts | acadianacenterforthearts.org/events/gulf-brew-2023
Louisiana's oldest craft beer festival, Gulf Brew, will be returning to downtown Lafayette with more than 200 different types of beer to try. There will also be craft vendors, live entertainment, a coronation of the King and Queen of the Brew, and more.
Tremé Fall Festival
Oct. 21 | 1210 Governor Nicholls | tremefest.org
Celebrate Tremé's history and culture at this family-friendly festival. With an art market, local food vendors, performances, and activities for all to enjoy, this historic New Orleans neighborhood will be filled with fun for all ages. The fest will also raise funds for St. Augustine Catholic Church.
Top Taco
Oct. 26 | Lafreniere Park | toptaconola.com
For anyone interested in experiencing an exciting taste of Hispanic culture in the South, do not hesitate to buy a ticket for Top Taco. There will be lots of tasty tacos to try. With a purchase of a ticket, the event promises unlimited dishes, cocktails, beers, spirit tastings, and live entertainment.
DomCon
Oct. 26-29 | Astor Crowne Plaza Hotel | domcon.com/sessions/new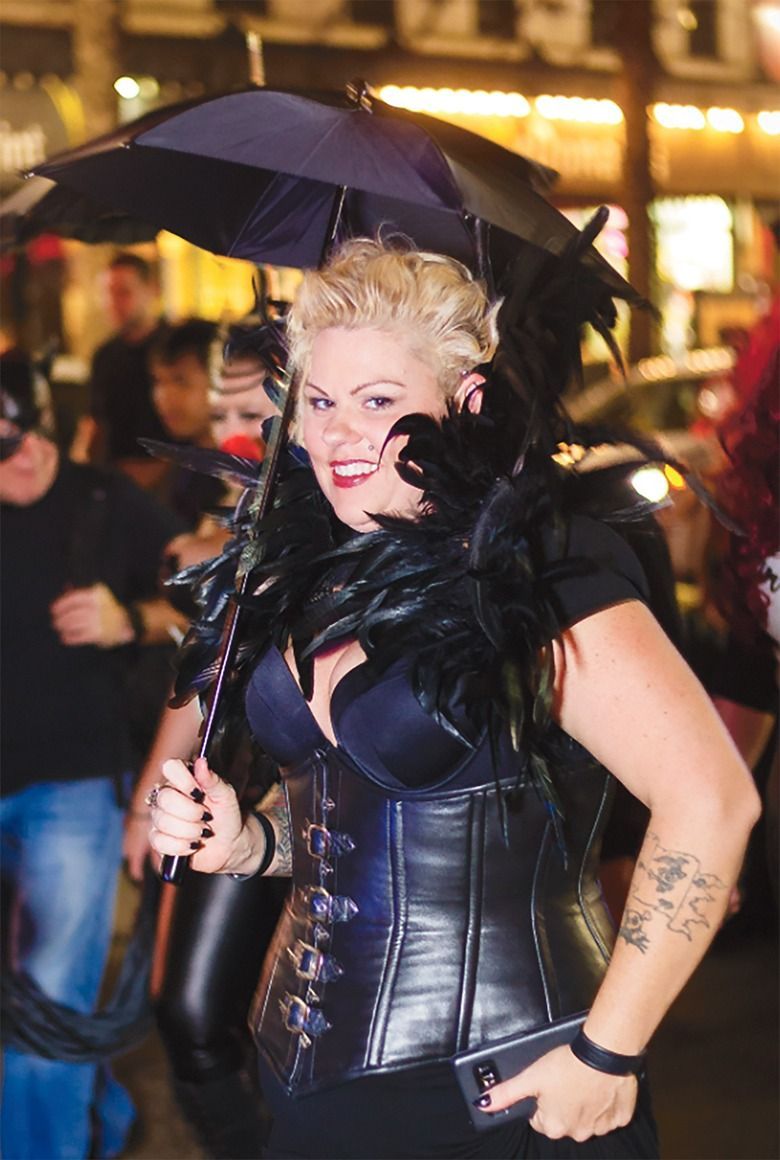 You will not want to miss this passion-filled fest. The event is a four-day experience in New Orleans for all the doms, subs, and more out there. Workshops, performances, and intriguing displays will occur before you leave, so be prepared to mingle and have fun while you're doing it.
NOLA Reggae Fest
Oct. 27-29 | Congo Square | facebook.com/nolareggaefest
Vibe along at this year's Summer Reggae Fest. This is a perfect festival for family and friends of all ages. There will be performances by Sister Nancy, the Meditations, Tanto Metro & Devonte, Ha Sizzle, Claude Bryant All-Stars, and more. There will be great music to dance to and Jamaican food to enjoy.
Acadia Music Fest
Oct. 28 | Percy Brown Road, Thibodaux | acadiamusicfest.net
This fest is for true music lovers, both young and old. Marcus King, Better Than Ezra, Niko Moon, and so many more will take the stage for this family-friendly event. Face painting and a fine selection of handmade crafts and art will also be available.
Slidell Antiques & Crafts Street Fair
October 29-30 | Historic Olde Towne Slidell | slidellstreetfair.com
Slidell's largest antiques and crafts fair is back this year with more historical and unique items. These creations can add that special touch to your home. The goal of the street fair has remained the same after 40-plus years, to provide family entertainment and promote shopping in the Slidell area.






.