Oktoberfest New Orleans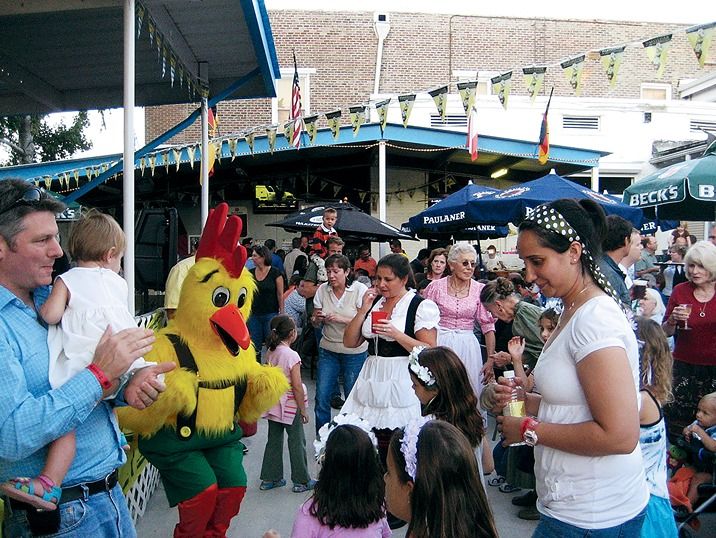 Oct. 14-15, 21-22 | Deutsches Haus, oktoberfestnola.com
Dust off your lederhosen and practice your chicken dance moves for NOLA's Oktoberfest at the Deutches Haus. Take part in a celebration of all things German with traditional food such as brats and sauerkraut, multiple different German beers and schnapps, and a souvenir shop of many German goods.
50th Annual Gem and Mineral Show
Oct. 14-16 | Alario Center, gmsofla.org
Lovers of all things rocks and gems need to head to Westwego for this year's Gem and Mineral Show. Not only will the event feature dealers from all across the South exhibiting anything from gems, fossils, jewelry, and more, there will also be silversmithing demonstrations, a raffle contest, and kids activities.

Crescent City Blues & BBQ Festival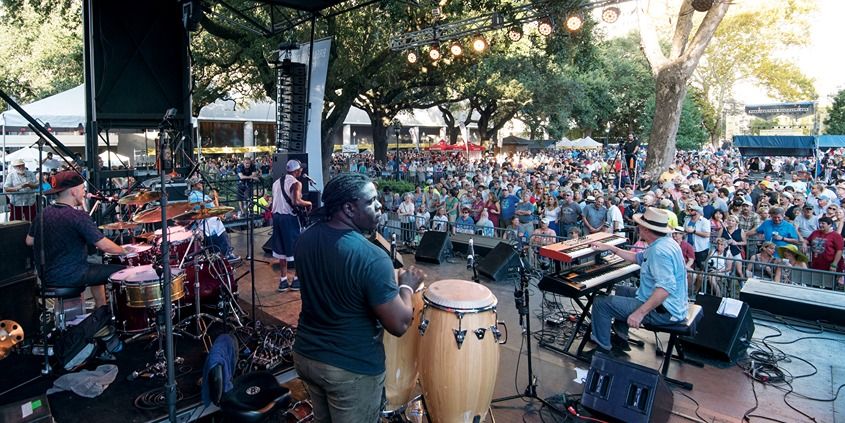 Oct. 14-16 | Lafayette Square Park, jazzandheritage.org
This festival celebrates the importance of blues and its impact on the entire history of music. The three-day event features a long list of blues and jazz performances, great New Orleans BBQ vendors, and a local art market, all in NOLA's beautiful Lafayette Square Park.
Festivals Acadiens et Créoles
Oct. 14-16 | Girard Park, Lafayette, festivalsacadiens.com
With accordions, great food, and more, this festival is a great celebration of French Louisiana and the lasting traditions of the Acadiana region. In addition to enjoying tons of Cajun and Zydeco music, attendees can also take part in the Lafayette fest's Tour des Atakapas run or duathlon.
Natchez Balloon Festival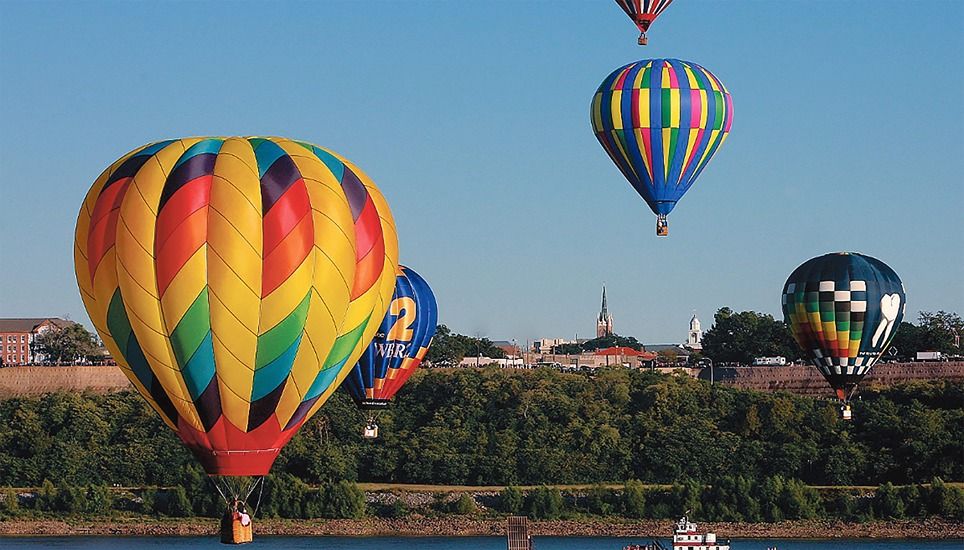 Oct. 14-16 | Rosalie Mansion and Gardens, Natchez, natchezballoonfestival.com
Come check out this weekend filled with hot air balloons and excellent live music right in beautiful, downtown Natchez. It's become the biggest festival in Southwest Mississippi. There will be local food vendors and lots of hot air balloon action here.
Praise Festival
Oct. 14-16 | Bayou St. John, praisefestnola.com
Get ready to get into good spirits at the 13th annual Praise Fest, which is officially "back on the bayou." This free festival is dedicated to bringing families, as well as communities, together for three full days of gospel music and family fun activities.
Andouille Festival
Oct. 14-16 | St. John Community Center, LaPlace, andouillefestival.com
Head on out to St. John the Baptist Parish for this year's Andouille Festival. Not only can guests eat great tasting sausages, they can also enjoy a pageant, a run/walk, a second line parade, and the musical stylings of Sean Ardoin, Amanda Shaw, and more.
Bridge City Gumbo Festival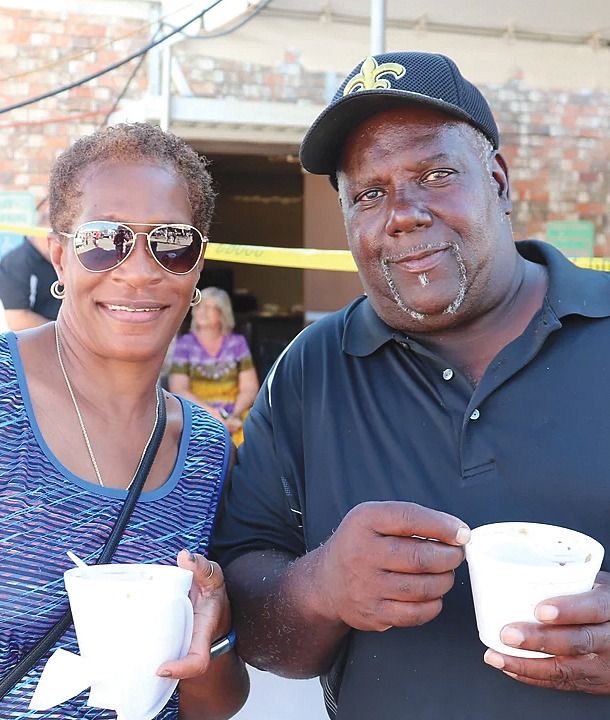 Oct. 14-16 | Holy Guardian Angels Catholic Church, Bridge City, bridgecitygumbofestival.org
When you're in Louisiana, you have to eat gumbo, and the 2022 Bridge City Gumbo Festival is happy to provide just that. Held in the "gumbo capital of the world," this festival has plenty of traditional Louisiana bites, as well as live music and carnival rides to enjoy.
Louisiana Gumbo Festival of Chackbay
Oct. 21-23 | 326 Highway 304, Chackbay, lagumbofest.com
You can never have enough great tasting gumbo. Held in Chackbay, aka the "gumbo capital of Louisiana," the festival will provide music, food such as gumbo and burgers, amusement rides including slides and a Ferris wheel, as well as a live auction and a parade.
Rougarou Festival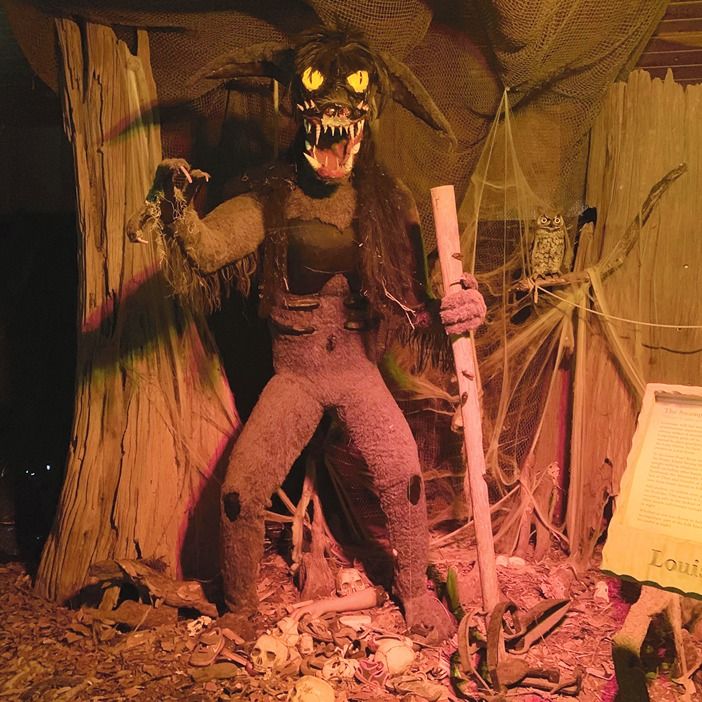 Oct. 21-23 | 7910 Park Ave., Houma, rougaroufest.org
The rougarou is gonna get you and bring you to Houma for this year's Rougarou Fest. Take part in the ghoulish costume party, bring the kids to take part in the fest's scavenger hunt or bobbing for apple snails, or witness the official nutria pardoning.
Top Taco
Oct. 27 | Lafreniere Park, Metairie, toptaconola.com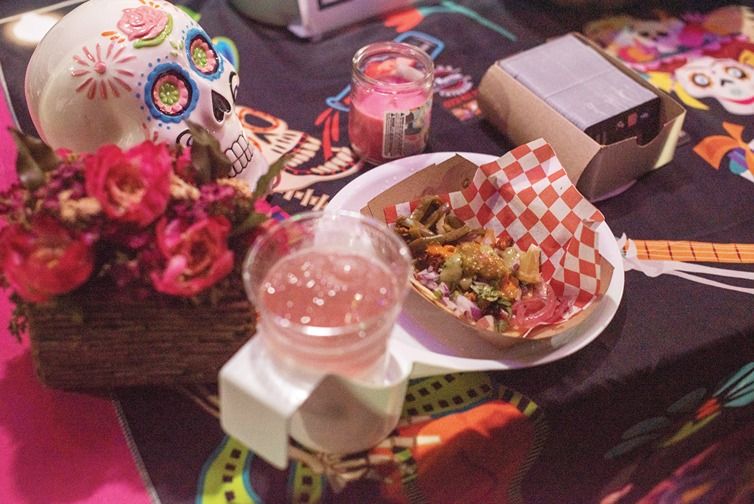 Get ready to enjoy tasty tacos and signature cocktails from some of the greatest restaurants in the City of New Orleans. Dance to live music from acts including Otra and Margie Perez & Muevelo or experience the fest's other entertainment such as lucha libre, mariachi, and more.
DomCon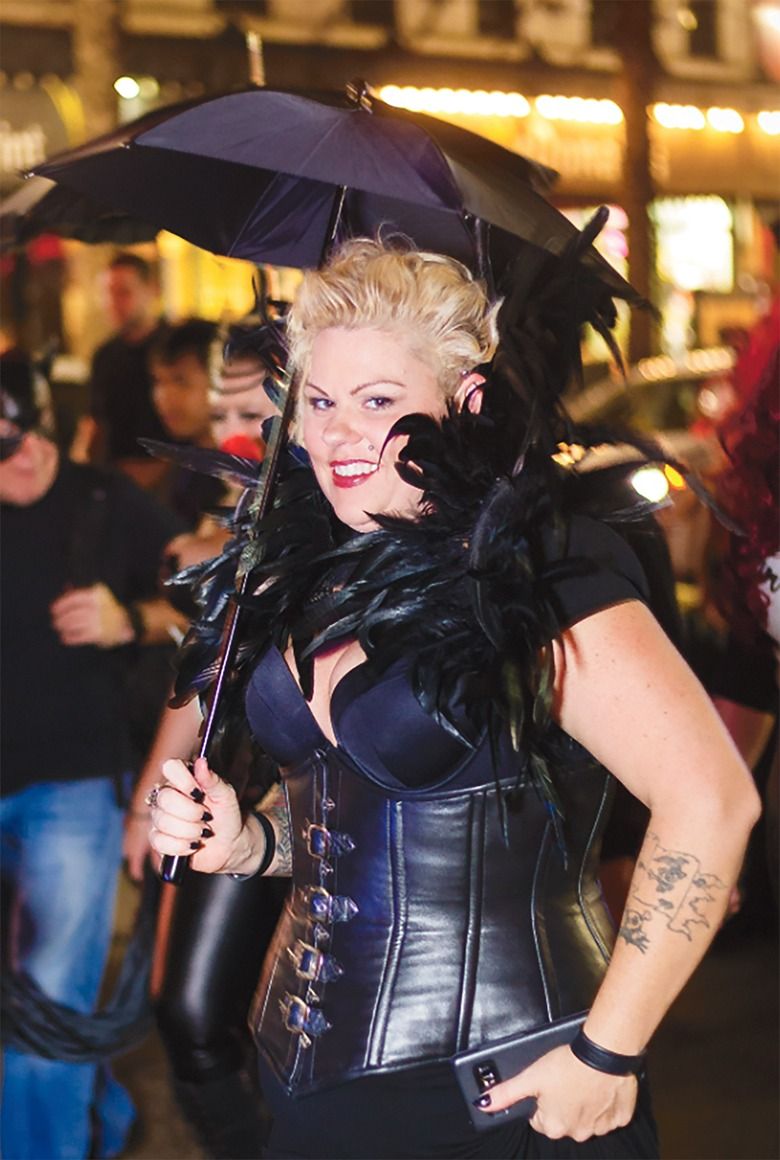 Oct. 27-30 | Astor Crowne Plaza Hotel, domcon.com/sessions/new
Make sure to bring your leather and your safe word to this year's DomCon in New Orleans. The convention has an extensive list of activities for guests to take part in such as workshops, presentations, performances, and different socials focusing on gender expansive, people of color, and more.
Acadia Music Fest
Oct. 29 | Percy Brown Road, Thibodaux, acadiamusicfest.net
Celebrate the end of October at Thibodaux's largest outdoor music festival and get turnt up to big name acts such as Ludacris, David Shaw, and Dumpstaphunk. The festival will also feature many different local artists and a variety of food vendors including Flami Nguyen and Cayenne Seafood.
Slidell Antiques & Crafts Street Fair
October 29-30 | Historic Olde Towne, Slidell, slidellstreetfair.com
Lovers of all things art, crafts, and antiques should definitely not miss this year's Slidell Street Fair. This popular festival brings in around 10,000 attendees each year and features over 200 different vendors from all over the South. The festival will take over First, Second, and Erlanger Streets in Olde Towne Slidell and will also feature plenty of food booths and live music to enjoy.
Abita Fall Fest
Nov. 4 | Abita Springs Trailhead, Abita Springs, abitafallfest.com
A tiger tailgate, a kids zone, and a harvest matchup, are just some of the many activities that can be enjoyed at the 2022 Abita Fall Fest. Make sure to not miss out on the After Dark performance on November 4 with Rebirth Brass Band and others.
Bikes, Brews, & Omelettes Two 2022
Nov. 5 | Breaux Bridge // Nov. 6 | Abbeville, LATrail.org
Look no further than Bikes, Brews, and Omelettes Two to satisfy both your cycling and dining desires. With a selection of routes to choose from, you're bound to bike anywhere between 10 to 200 miles, and what better way to wind down than with a cold brew and some delicious fare? Live music and more can be anticipated for the weekend.
The Roots of Music Big 15 Gala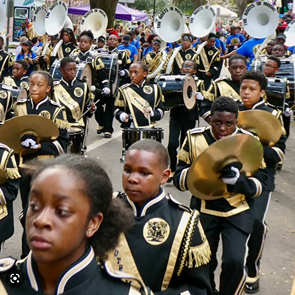 Nov. 11 | The Saezerac House, Facebook.com/TheRootsOfMusic
Celebrate 15 years of The Roots of Music organization, which strives to empower New Orleans' youth through music education, mentorship, and academic support. In addition to food and drinks, live music will be provided by The Roots of Music Marching Crusaders, Re-Creations Brass Band, and more.
Jean Lafitte Seafood Festival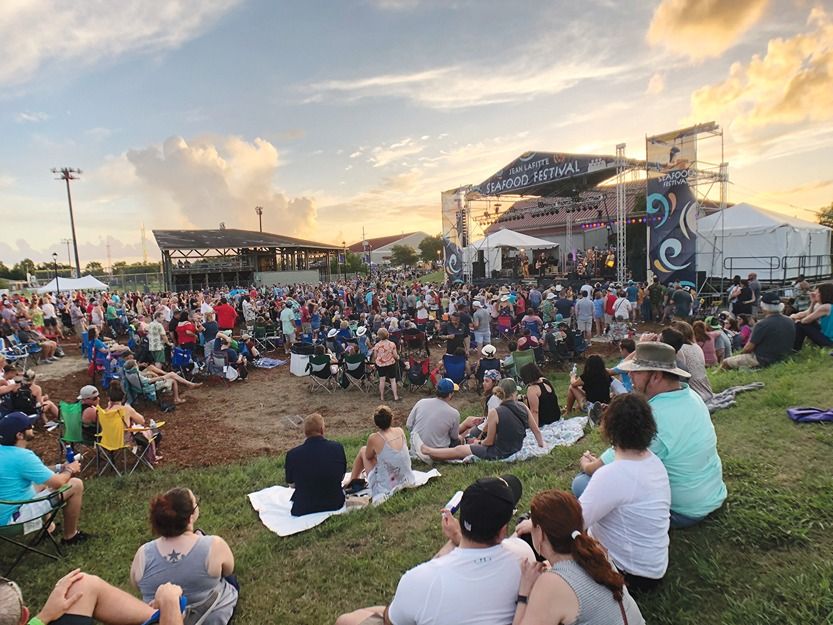 Nov. 11-13 | Jean Lafitte Auditorium and Grounds, Jean Lafitte, townofjeanlafitte.com/seafoodfest
Throw out your line and catch some good vibes at Jean Lafitte's annual Seafood Festival. With swamp tours, boardwalk strolls, an art walk, delicious Louisiana food, live music from Grammy Award winning music, and even pirogue and kayak rentals, there's plenty to see and do at the fest.
Atchafalaya Basin Festival
Nov. 12 | Henry Guidry Memorial Park, Henderson basinfestival.com
This free festival in Henderson, LA serves as a fundraiser for the town's Our Lady of Mercy Church, as well as the Sacred Heart of Jesus Chapel in Butte La Rose. Consider taking part in the festival's raffle contest or observe the "gumbo & fish courtbouillon cooking contest."
Covington Three Rivers Art Festival
Nov. 12-13 | Columbia Street, Covington, covingtonthreeriversartfestival.com
Columbia Street in Covington's historic downtown is lined to the brim with art during the Three Rivers Art Festival. Have a lovely walk through the streets and look at the work of 200 different artists from all over the United States while also enjoying many a bite from local restaurants and food vendors.