Cookbooks offer a peek into a New Orleans' chef's world and lived experiences through their recipes.
With a modern world packed full of to-do lists and technologies, it can be hard to escape these even within the kitchen. The tranquility of browsing through a cookbook offers a respite from such busyness.
Kitchen Inspirations
1. Cooking for the Culture, Recipes and Stories from the New Orleans Streets to the Table by Toya Boudy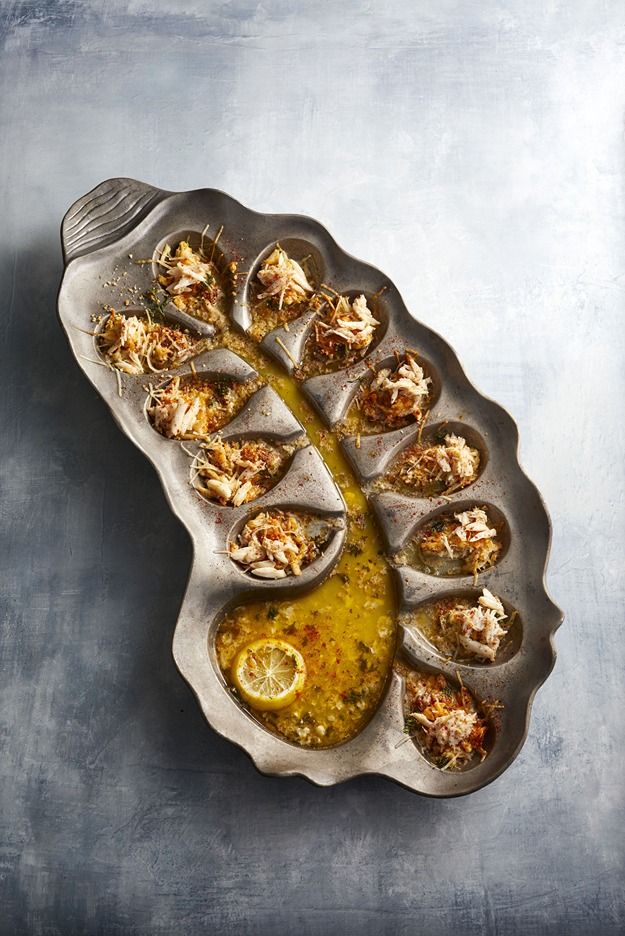 Cooking is a form of self expression that first grew out of necessity to honor history and traditions, and today is a way for a chef to remain authentic to themselves. This is what Toya Boudy successfully masters, utilizing everyday ingredients to offer traditional dishes with elevated takes. Some of the recipes she had the most fun with include: expensive ass deviled eggs, fried chicken with a watermelon jam, classic eggs and rice, and mama's 7-Up pound cake recipe.
2. Nana's Creole Italian Table - Recipes and Stories from Sicilian New Orleans
by Elizabeth Williams
Starting as a passion project and way to preserve family recipes for her children and grandchildren, Williams soon saw how her food traditions could help address a gap in cookbooks, and honor the experience of immigrants the world over. With her Sicilian family and heritage, and as a native New Orleanian, Williams offers many classic recipes from the melding of these cultures. With her perspective and knowing the differences between cultures allows for fun takes, such as her olive salad by three generations.
3. Tremé: Stories and Recipes from the Heart of New Orleans
by Lolis Eric Elie
With 100 heritage and modern recipes, Tremé helps to unfold the story of one of the city's most iconic neighborhoods. Told through different characters from the successful HBO show, and a foreword by Anthony Bourdain, fiction meets fact in this deeply knowledgeable collection. Working in collaboration with numerous local chefs, Elie worked to include the countries and cultures that have crafted the culinary landscape in the city as known today.
4. The Frank Davis Seafood Notebook
by Frank Davis
The culinary legend continues to shine in this bookshelf essential. The Frank Davis Seafood Notebook is written in his classic style, featuring a foreword from chef Paul Prudhomme, and offers a bounty of practical tips and lessons on how to cook seafood. For most cooks, knowing that perfecting seafood is hard to learn, and Davis' work offers readers a chance to tackle them, and over 200 types of fish that are best (and worst) for cooking.
5. Southern Creole
by Kenneth Temple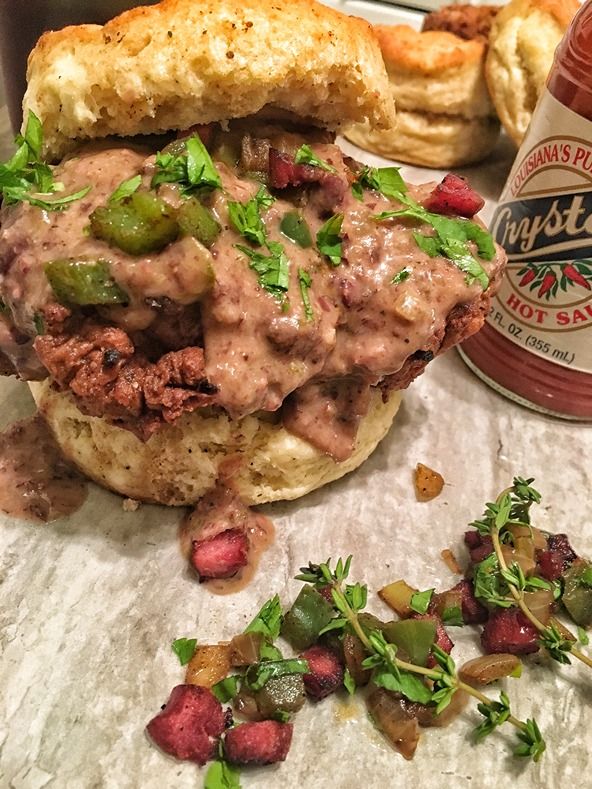 It takes a well-skilled chef to honor the versatility of Creole and Southern cooking, while still showcasing simple preparations. Temple does just that in his book, and shares he what he hopes will help the homecook build confidence and knowledge while working their way through the recipes. While he stays true to his roots by offering distinctive dishes that are still familiar to the city such as such as crab and corn egg rolls, crawfish quesadillas, and bread pudding with turtle candy.
6. New Orleans Cookbook
by Lena Richard
Originally written in the 1930s, Richards calls upon her work from her well sought after catering business, restaurant owner, and TV show, with preparations for both formal and casual meals, with strong inspiration from her Southern roots. Originally written in 1930, this step back in time has beautifully-aged recipes that are sure to delight diners of today.
7. Turkey and the Wolf: Flavor Trippin' in New Orleans
by Mason Hereford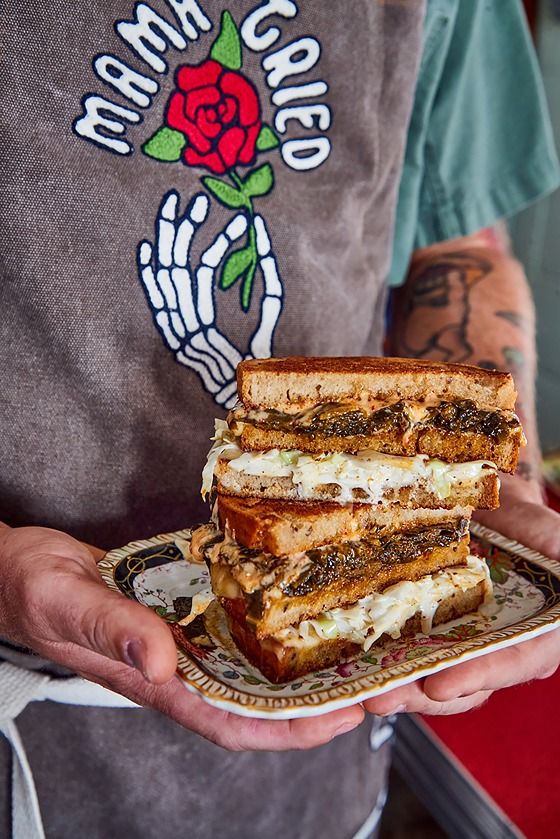 Turkey and the Wolf tells the story of how Chef Mason Hereford utilized his combined experiences of common ingredient creativity—such as gas station delights, to delicately crafted family meals. Outside of the box of Southern classics comes recipes such as deviled eggs tostada, and collards and grits with salsa macha, are sure to pleasantly push the bounds of what one has come to know for flavor and ingredient combinations.
8. Kevin Belton's New Orleans Celebrations
by Kevin Belton and Rhonda Findley
Everyone certainly loves a party in the city where the good times don't stop rolling. In his third cookbook, Belton honors the many festivals and lively events through the food that has come to shape them and allow many to look forward to. He presents these dishes in a manner for the homecook to properly prepare for a crowd, and to bring these celebratory days to any meal with loved ones.
9. Secrets of a Taste Maker: Al Copeland the Cookbook
by Chris Rose and Kit Wohl
From the incredible mind behind Popeyes, comes Al Copeland's cookbook that provides inspiration beyond food preparation. Dishes such as fettuccine Lamborghini and Cajun duckanoff utilize Copeland's ability to notice subtle ingredient differences that profoundly set a recipe apart from the rest. Additionally, all proceeds from purchases go directly to the Al Copeland Foundation, which seeks to save lives and fight cancer.
10. Dam Good Sweet
by David Guas and Raquel Pelzel
The plethora of sweets that add to the legend of this culinary capital are well accounted for in this cookbook by pastry chef David Guas and food writer Raquel Pelzel. This beautiful collection is laden with classics as well as lesser known delights, and will help the home baker learn how to craft these themselves with useful tips. As the saying goes, life is short—eat dessert first.
New Orleans Cookbooks
Outside of the invaluable tips and tricks they provide, cookbook recipes can often be even more authentic and accurate than digital recipes or social media. With glossy images, unique typography, and recipe inspiration, keeping up a cookbook collection is one way to pay homage to the city's many chefs and escape the doldrums of the everyday.