Everyone and their grandmothers are familiar with New Orleans' most famous baked good: the Carnival classic king cake. However, the Crescent City is also the birthplace of the delightful doberge cake.
Typically pronounced as "doh-bear-ge" or "dough-bash", a doberge cake is a dessert that is really only known by locals in the Greater New Orleans area, but their adoration of said cake has kept it a NOLA staple since the 1930s. Sold in Rouses Markets and other bakeries in New Orleans—Abita Beer even put out a Chocolate Doberge Cake Stout brew—the cake is much loved by many in Louisiana.
So what exactly is a doberge? It is essentially many thin layers of cake that are alternatingly placed along layers of custard or dessert pudding. Typical flavors used for the custard include chocolate, lemon, and caramel—although doberge cakes can also be sold with a half-and-half mix of flavors. The layers of cake and flavored custard are then coated with a thin layer of buttercream and a fondant shell, giving the cake a sleek appearance.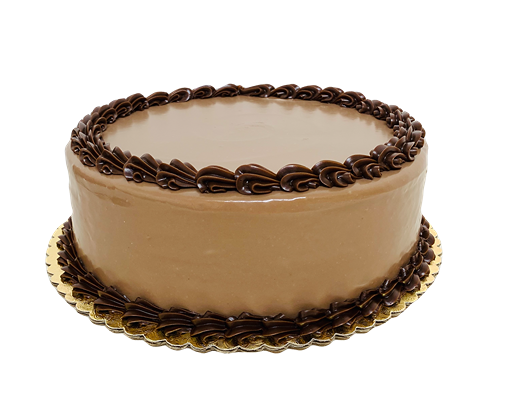 The Beginnings of Doberge
It's a little funny to think that a city that is so in touch with its French roots loves a dessert that actually has ties to Hungary. The sweet is a direct adaptation of a traditional Hungarian cake called a Dobos torte, which, according to the book Sweet Treats around the World: An Encyclopedia of Food and Culture by Timothy Roufs and Kathleen Smyth Roufs, was created by Chef József C. Dobos in late 1800s Budapest during the time of the Austro-Hungarian Empire. In fact, according to "Hungary: Dobos torte/Dobostorta" by the website European Cuisines, the cake was a personal favorite of both Emperor Franz Joseph I and Empress Elisabeth of Austro-Hungary.
Just like the doberge cake, the Dobos torte is a layered cake. For the filling, the dessert typically calls for chocolate buttercream (a recipe Dobos developed after he visited France) to be layered with sponge cake and topped with caramel. That caramel actually hardens to both give the dessert a shiny exterior and help it from drying out, thus giving it a longer shelf life than most other pastries when it was first introduced. The cake can also be coated with different kinds of nuts like almonds or hazelnuts for added decoration. After presenting his creation at the National General Exhibition of Budapest in 1885 and creating a special container for it so it can safely be shipped long distances, Chef Dobos successfully made his Dobos torte well-known all over Europe.
A

Classic NOLA Cake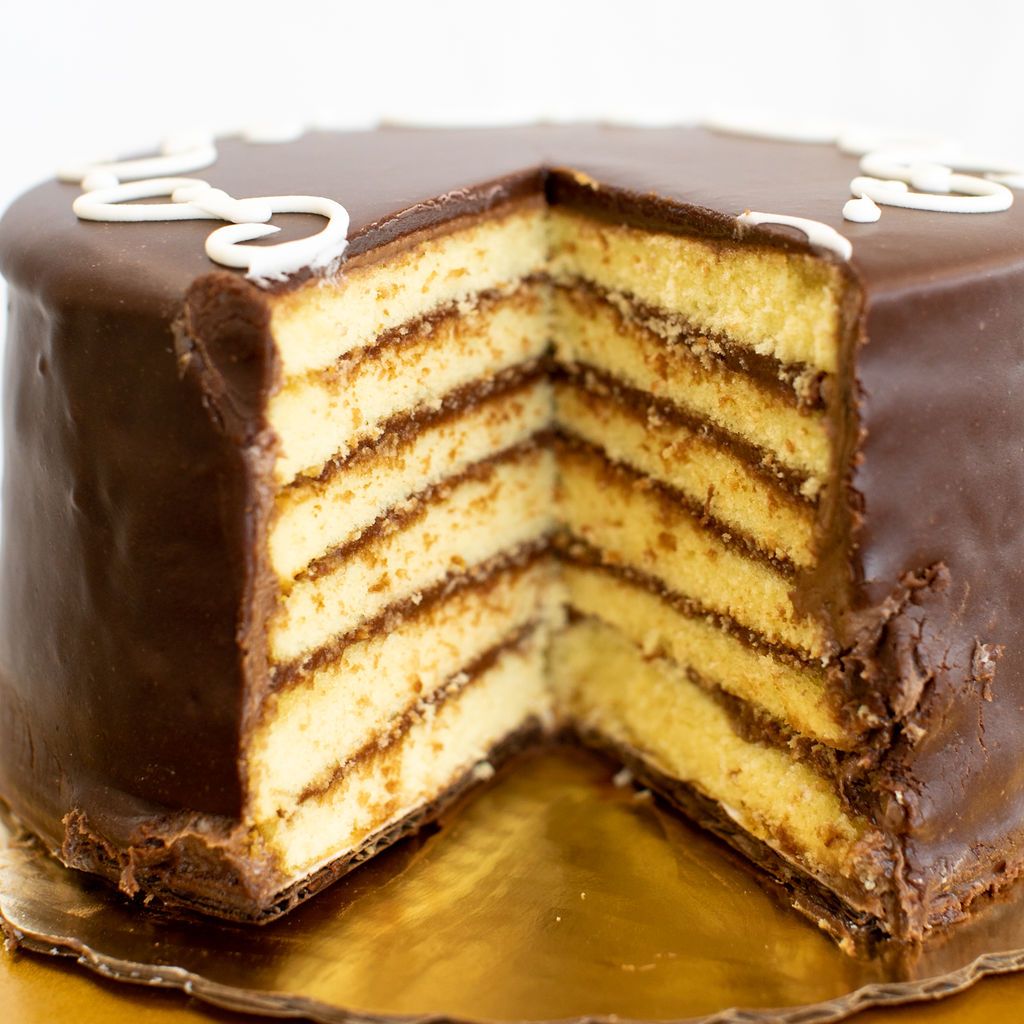 As for New Orleans, the creation of doberge is widely attributed to Beulah Levy Ledner, who was born in St. Rose, Louisiana to a Hungarian-Jewish immigrant family in 1894. In the early 1930s, Ledner, who had since moved to New Orleans, started Mrs. Charles Ledner's Superior Home Baking, first out of her home but the business relocated to many different parts of the city during its existence. Through this bakery, she adapted the Dobos torte to better suit New Orleanian palates. Thus, with its custard filling and fondant outer layer, the more French sounding "doberge" was born.
The doberge cake was Ledner's most popular item and made her bakery well-known within the city. Despite this, Ledner eventually had to sell her business to Gambino's Bakery due to hardships brought on by World War II. However, after the war ended, she was able to open up a brand-new bakery in Metairie called Beulah Ledner, Inc. That lasted at two separate locations in Metairie until she retired at age 81 in 1981 and sold the business to Maurice's French Pastries.
Despite Ledner's bakeries no longer being around, the legacy of her doberge cakes have withstood the test of time. The cake is a go-to for New Orleanians who are looking to throw any kind of celebration, whether it be a birthday/Christmas party, family get-together, and so on. The cakes are labor intensive due to the layering that is involved with making them, which in turn causes them to be a bit expensive, and only a few places in New Orleans are willing to spend that much time and energy to bake them. The end result, however, is definitely worth it.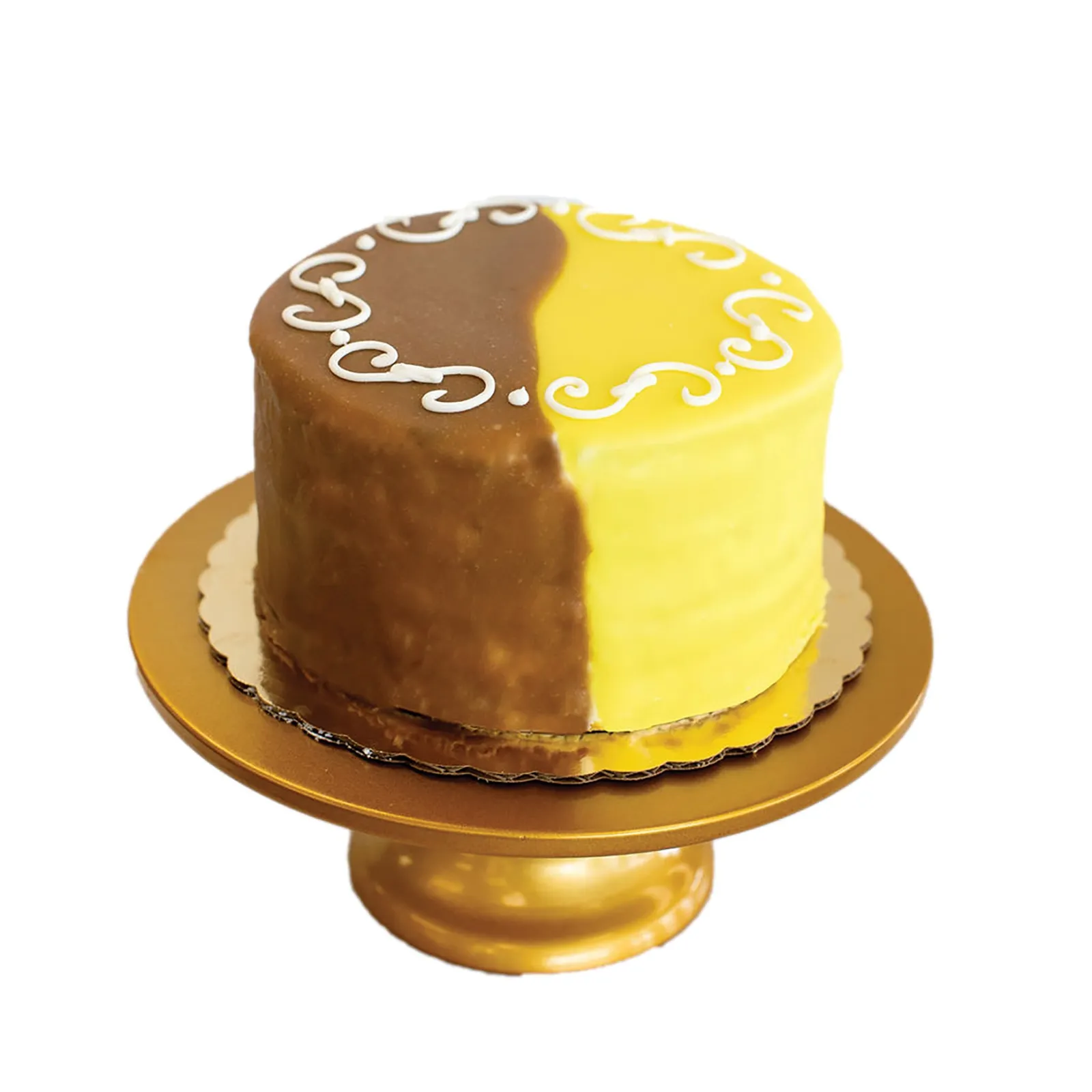 Where to Find Doberge in NOLA
So if you're looking for a place that makes doberge for your next big event, there are a few local bakeries that are a must-visit. Two of the best are out in Metairie: Gambino's Bakery on Veterans Memorial Boulevard and Maurice French Pastries on Hessmer Avenue. Gambino's proudly boasts having Ledner's original recipe and offers classic caramel, lemon, and chocolate, as well as half-and-half cakes that mix the three flavors. At Maurice, you can find the standard chocolate, lemon, and caramel cakes, but also other flavors like vanilla, strawberry, praline, Irish cream, and amaretto
For other bakeries that make their own doberge, make sure to go to Haydel's Bakery on Jefferson Highway and La Louisiane Bakery in Elmwood, both of which offer lemon and chocolate cakes. There are even some independent bakers who sell their own unique versions of doberge like Voodoo Sweets in Harvey and Debbie Does Doberge in New Orleans.
There are also a few local restaurants that have doberge slices on their menus. At Bakery Bar on Annunciation Street, you can get a slice of regular doberge, a boozy version, and even a dobite (all of which are made by Debbie Does Doberge). There is also New Orleans Vampire Café on Royal Street, which offers slices of chocolate doberge.
Doberge: A Slice of History
So the next time you're holding a special event in the Big Easy, consider ordering your very own doberge cake. Not only will you be eating a great dessert, you'll be tasting a piece of New Orleans' history.