Top Ten Places for National Salami Day
These days, there is so much demand for fancy dinners and big restaurants, but on Sept. 7, National Salami Day brings us back to simpler times. Times when a sandwich could be delicately made but still seen as a hardy meal to fill you up. This is a holiday for all the meat lovers who keep it easy when it comes to a traditional salami sandwich. Everyone knows the basic bread, meat, and cheese combo, but on National Salami Day, we recognize that there is more to a sandwich in quality that can take it up to another level of taste.
Therefore the creation of this list has sought out the best of the best in NOLA in hopes that you choose wisely to celebrate on Sept. 7!
1. Luca Eats
7329 Cohn St., (504) 866-1166, http://www.lucaeats.com/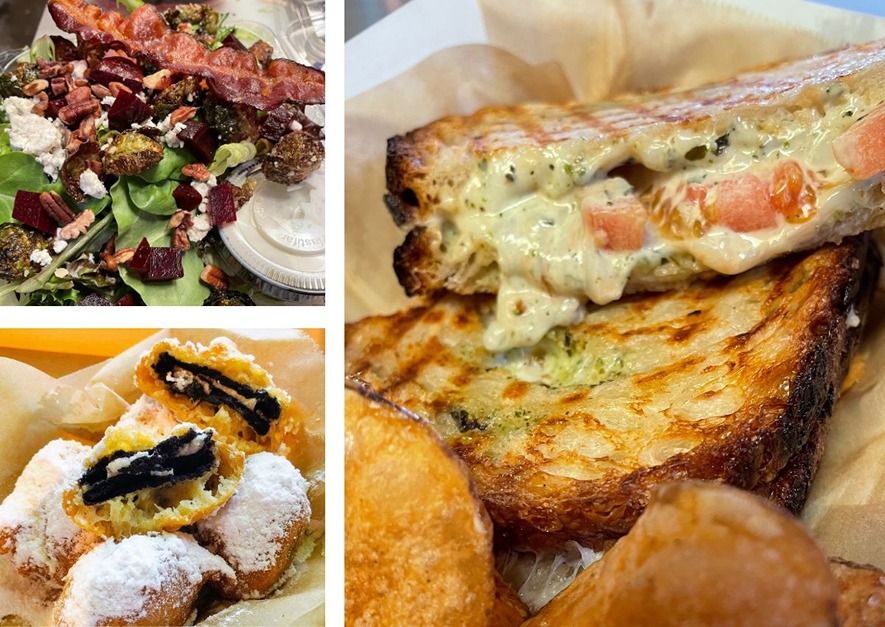 Number one on the list is Luca Eats with their extensive but very affordable menu serving pressed breakfast and lunch sandwiches, soups, salads, sides and even desserts! They are known for their best-pressed sandwiches in NOLA but are praised for their southern hospitality and passionate customer service. They are serious about customers' happiness and do not see a problem with giving their all in each and every one of their sandwiches.

Their Muffuletta sandwich has Genoa salami, mortadella, ham, provolone, house-recipe olive salad, and ciabatta bread which makes it a fan favorite for locals in the city. If you take a trip here on National Salami Day, you will not be disappointed in the quality!
2. Stein's
2207 Magazine Street, 504-527-0771, https://steinsdeli.com/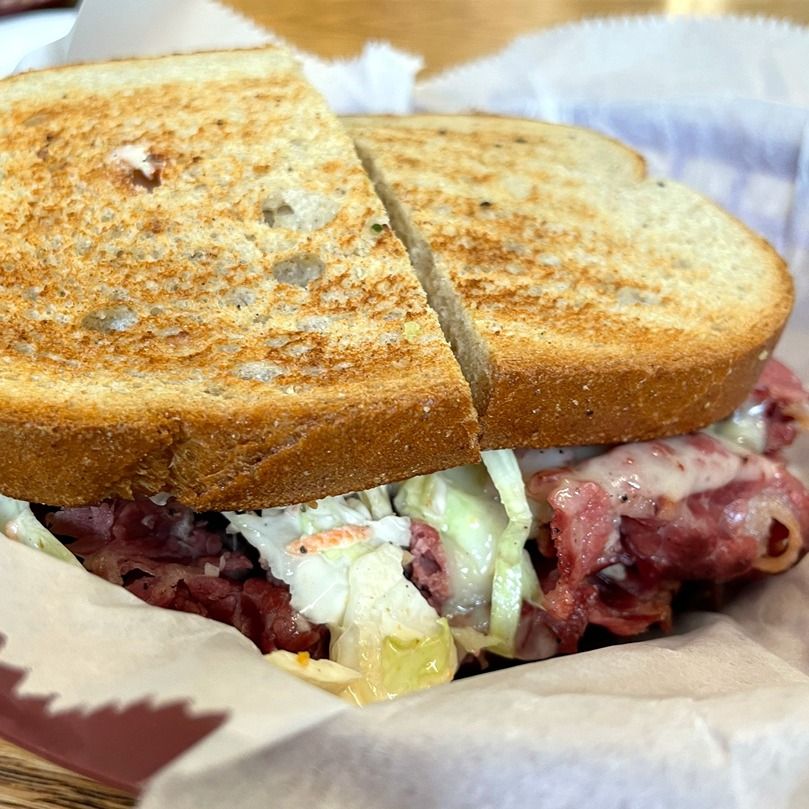 Coming in hot with over ten sandwiches on their menu, Stein's has quickly risen to greatness. Their service provides the traditional deli vibes while allowing you options galore in breakfast bagels, sides and desserts as well. They are also a market that sells beer and a section for coffee lovers to indulge in a caffeinated beverage.
Their sandwiches are far from average with combinations like imported Prosciutto and Delice de Bourgogne with apple on Ciabatta. If you stop by this local shop, make sure to also check the daily special before ordering.
3. Matassa's Market
1001 Dauphine St., (504) 412-8700, https://www.facebook.com/matassasmarket504/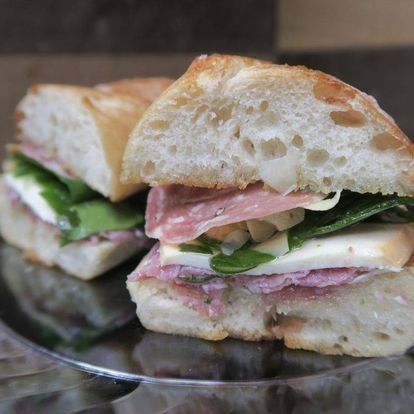 This marketplace is a family-owned business with a love of Italian, and New Orleans-style inspired sandwiches. Their hotplates are always a community favorite as locals and tourists who find the establishment fall in loves with their sandwiches. The business has been serving the area for years with options that range for all taste buds. From class to gourmet sandwiches to gourmet pizzas and ribs. They have it all for Salami Day and any other day you may be looking for good eats.
4. Verti Marte
1201 Royal Street, (504) 525-4767, https://vertimarte.net/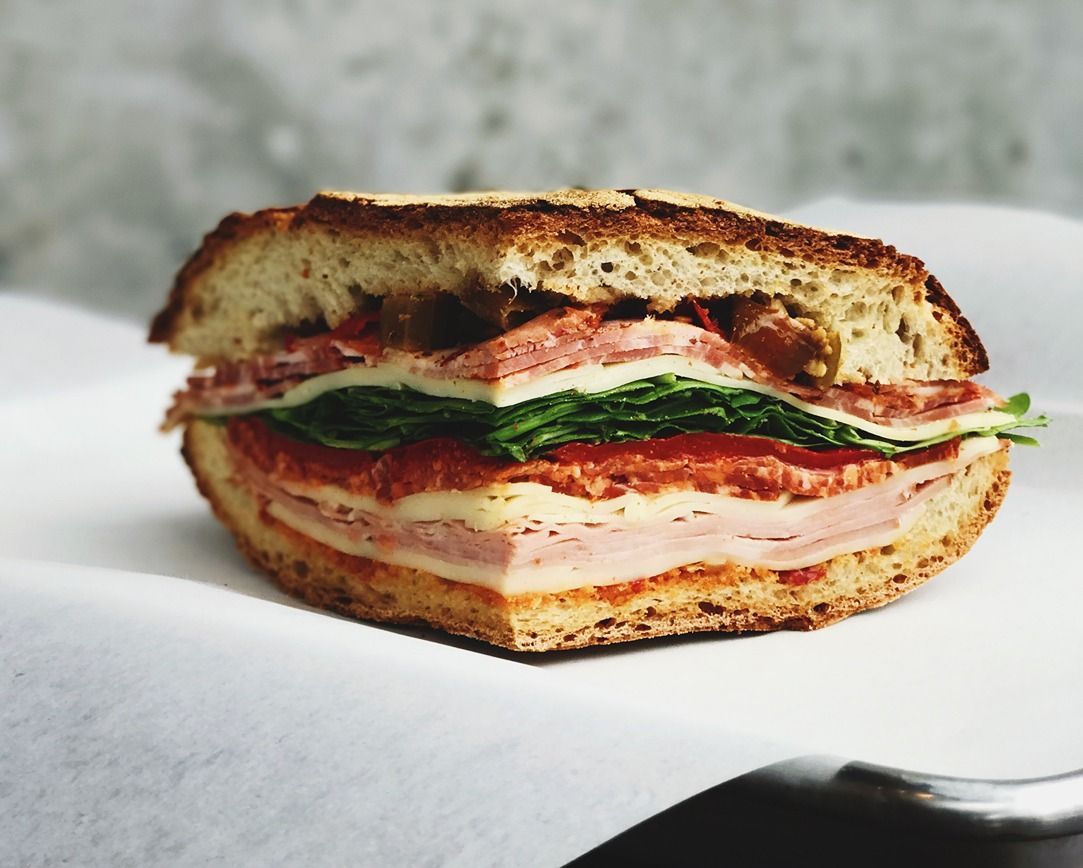 Established in 1968, this deli and grocery store lives by the slogan, "Real Food for Real People at Real Prices" and they mean it! They serve the best classic sandwiches anyone could dream of due to their trusted quality and freshness. Their po'boys and pressed sandwiches have the most seasoned meats and cheese that melt right into the moist bread.
Check them out for an original taste of NOLA on National Salami Day!
5. Francesca Deli
515 Harrison Avenue., (504) 266-2511, https://francescadeli.com/
Located in the heart of Lakeview, New Orleans this establishment is perfect for a trip if you're looking for sunny scenery and gourmet sandwiches. They offer po'boys, pizza, burgers and more at affordable prices that will make you want to keep coming back for more. This lunch spot stays open till the late evening and offers catering.

Their baked goods and twist on NOLA po'boys have turned them into a sensation with customers praising the food and atmosphere. All staff are there to help you have a peaceful and tasty time with every visit you make but understand it is the food that keeps you coming back for more!
6. Empire State Deli
447 Saint Charles Avenue, (504) 412-8326, https://empirestatedeli.com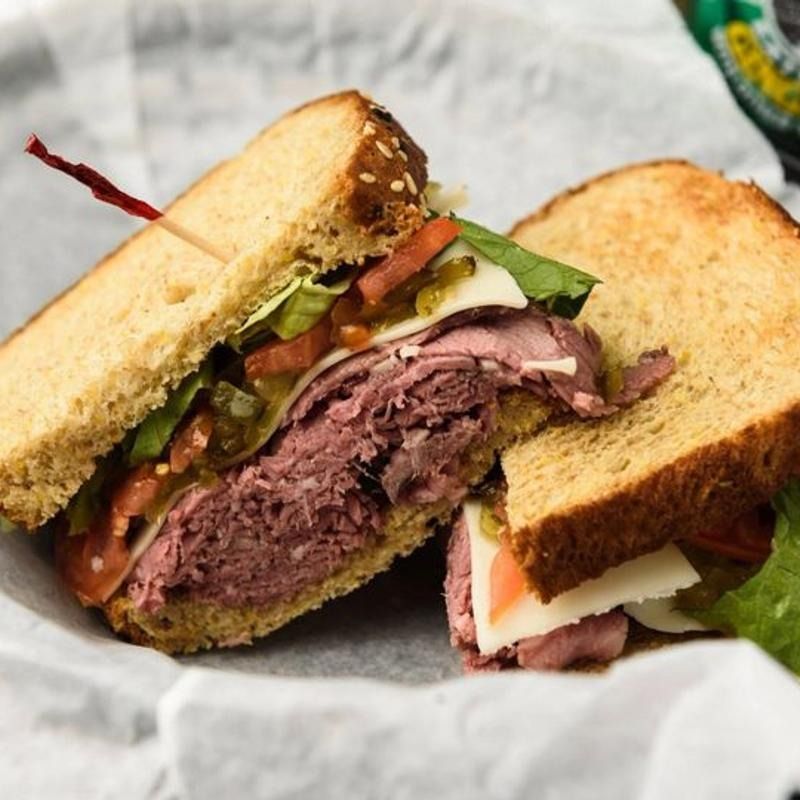 One of the best in NOLA, Empire State Deli, continues to hold citizens near and dear with its amazing sandwich lineup. They offer sandwiches all across the board in style, meats and bread which is not an easy task when adding creativity as a factor too. With names like the Manhattan Project and Darling Nikki, the menu always gets praised for its versatility. Each sandwich keeps you hooked by adding different flares to it for just the right kind of kick.
The restaurant is a symbol of the big melting pot that we call the Big Easy!
7. Francolini's
3987 Tchoupitoulas, https://www.francolinis.com/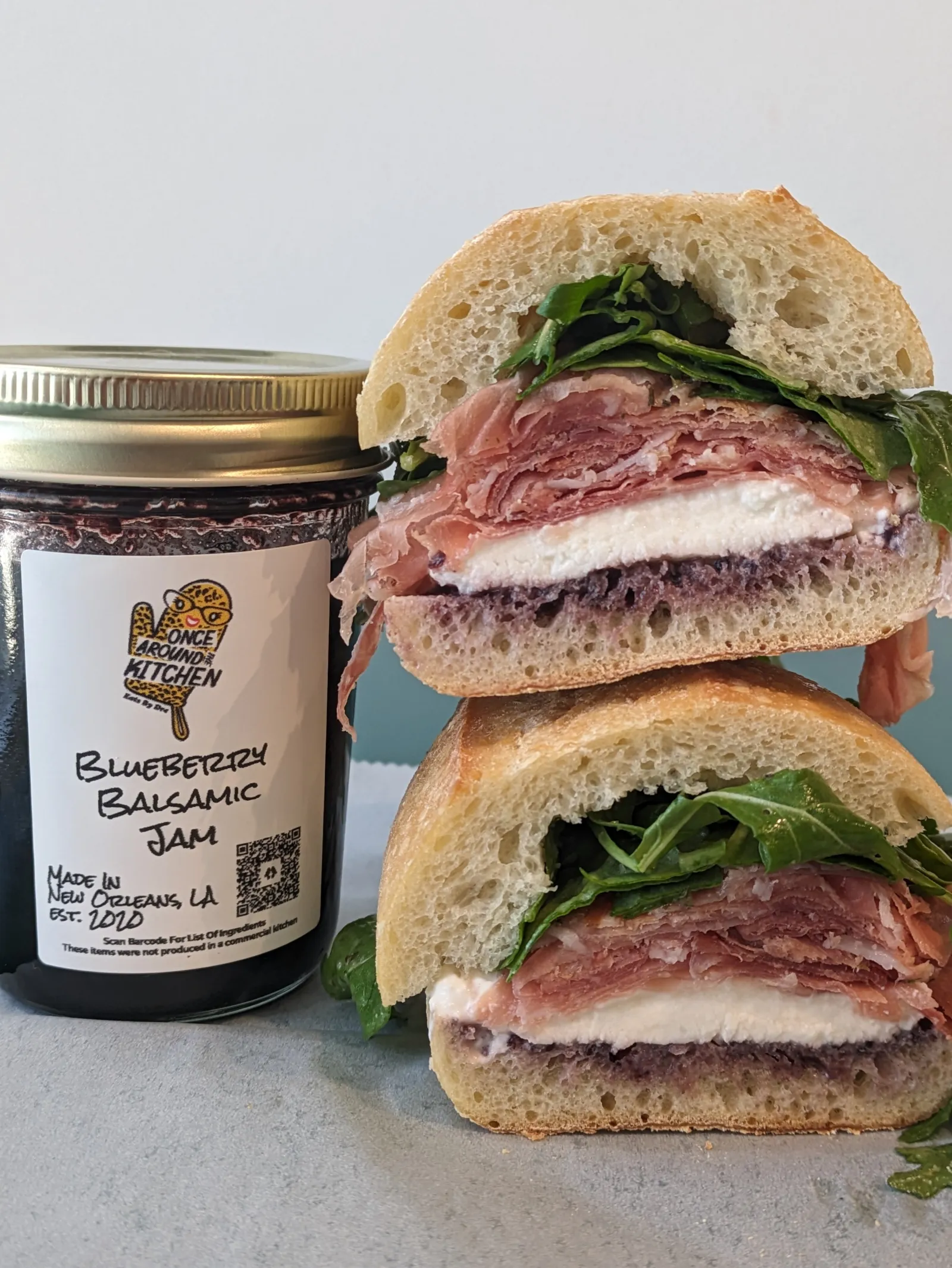 Founded by owner Tara Francolini, who grew up in New Jersey and moved to New Orleans in 2018, she saw a lack of Italian-themed foods in the city which led to the birth of the deli. She wanted to create an atmosphere where fresh Italian traditional sandwiches captured the hearts and stomachs of locals. This shop offers thick meats with juicy fresh vegetables and toasted bread that some may call perfection.
The small but growing business has worked its way up the ranks in NOLA but working with new staff and hours to ensure quality food and service. If you want to support a great place with a new feel, please do not hesitate to stop by Francolini's on Sept. 7!
8. DiMartino's
Multiple locations, http://www.dimartinos.com/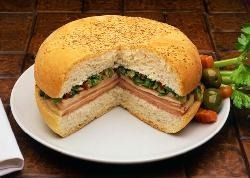 Opened in 1975, this NOLA jewel has been serving the Italian round, hard-crusted bread layered with meats, cheeses and olive salad for decades. The classic Muffuletta was born right there in the French Quarter due to its popularity among citizens. The owner, Peter DiMartino was raised on this famous recipe and has used it to build a restaurant that sells the still undeniable sandwich and a list of even more delicious menu items at multiple locations in Louisiana.
For a city staple and well-loved recipe passed down by generations, find the nearest Di'Martino's and ask for their star of the show.
9. Napoleon House
500 Chartres St., (504) 524-9752, https://www.napoleonhouse.com/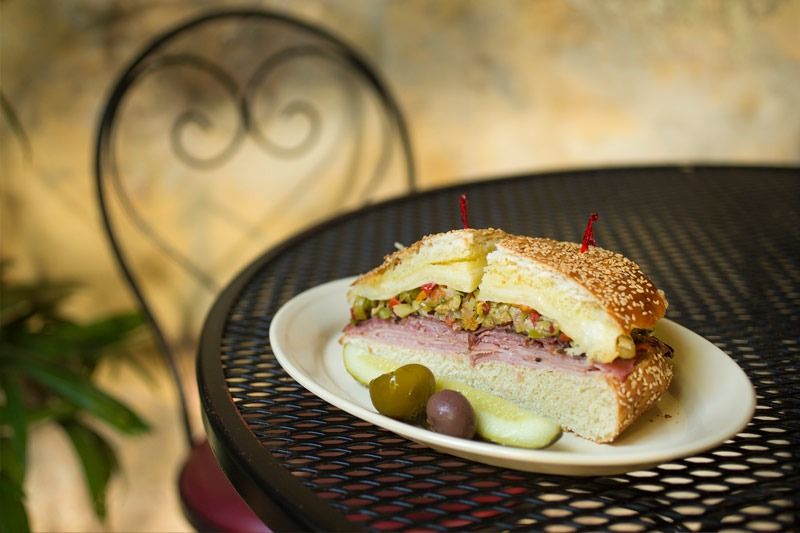 If you want to get a blast from the past on National Salami Day, there will be no judgment passed as long as you stop at Napoleon House for the traditional Old World New Orleans feel. When you eat here, you are truly in the atmosphere where history was made. The story goes that the first owner, Nicholas Girod, Mayor of New Orleans from 1812 to 1815, allowed Napoleon Bonapart, yes the Napoleon, to stay in hiding at the location when he was considered exiled.
Known also as the famous Italian grocery store at one point, now the restaurant and bar serves a fan favorite called Pimm's Cup and of course, another loved version of the Muffuletta to pay respect to all the Italian culture that brought the first grocery and deli stores to the riverfront.
10. Cochon Butcher
930 Tchoupitoulas St., (504) 588-7675, https://cochonbutcher.com/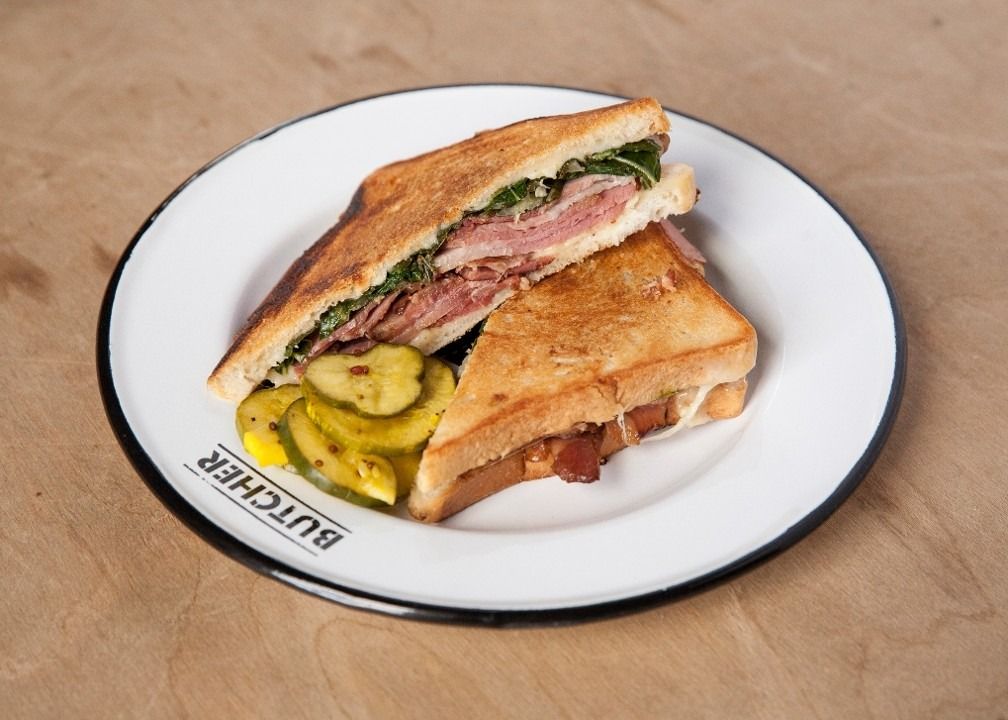 From boudin to salami and much more, this restaurant has all you need when it comes to meats. They also take the word house-made literally, making all their meats themselves and only buying from authentic local farms. Artisanal and hand-crafted ingredients are seen in the fresh produce, eggs, and dairy products as well as handmade bread that is baked at their sister restaurant, La Boulangerie. The cooks create sandwiches that come with all kinds of housemade pickles, sauces and much more that will make your sandwich look like it was created divinely for you.
Reservations are not necessary, and the atmosphere is perfect for a casual day or a celebration of salami!
Best Restaurants in NOLA for National Salami Day
After going down the list I am sure if you were not excited about National Salami Day before, you are now! These tasty sandwiches are everywhere in New Orleans and will not be going anywhere any time soon but do not miss out on the meals come September. Whether it be to eat out or cater a Saints party, call one of these delis to order some juicy sandwiches.
But don't forget to let us know who you deem the winner at the end of the day on Sept. 7!