Who to See at French Quarter Fest 2023
Almost unbelievably, just like that, we can look forward to the spring music festival season. Once again, crowds numbering into the thousands will be bouncing over the area on the river as well as through the French Quarter, of course. We'll celebrate the gumbo that is New Orleans music, and we'll see friends and dance to amazing acts over the course of four hopefully beautiful days. Here are some of the highlights of the lineup, as well as some must-sees.
Thursday, April 13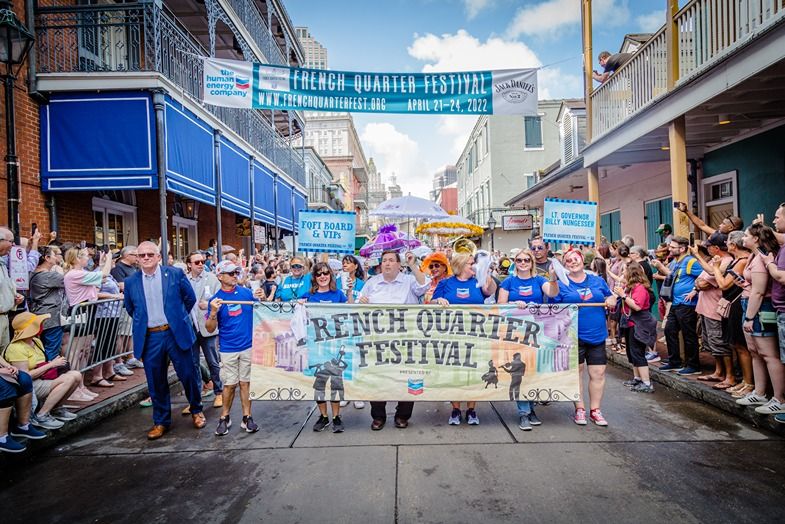 Slugger, 12:50 p.m., Jack Daniel's Stage
Slugger has a sound mixture that is comprised of mixing Latin, funk, slow rock, amazing, precise drumming, with some hip hop flavoring. It's going to be early in the day, but they are fantastic, and, if you're there, you should definitely check them out. This funky group was founded by members of Tank and The Bangas, Funky Meters, the Brass-a-holics, and Naughty Professor and is one of the coolest groups to hit the city.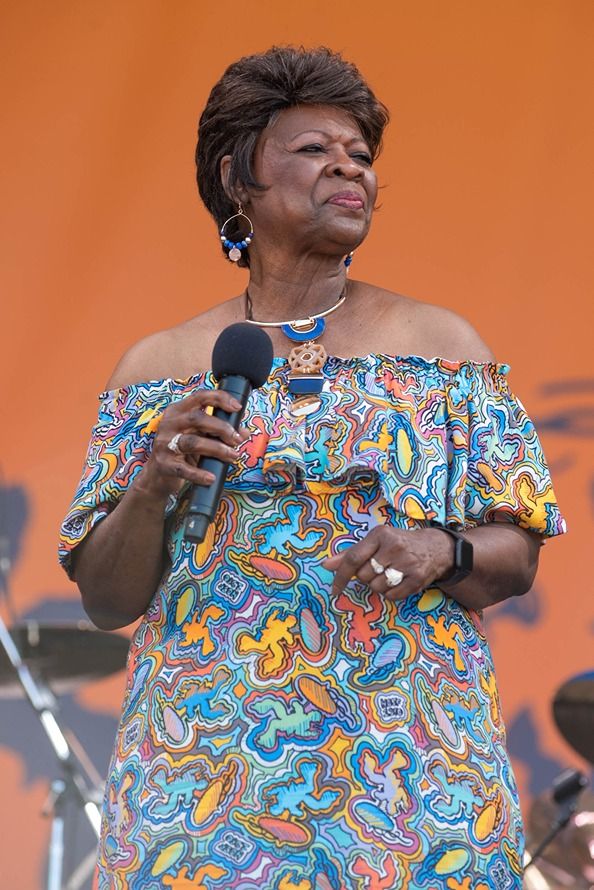 Bag of Donuts, 6:00 p.m., Tropical Isle Hand Grenade Stage
Now, if you're in the mood for a cover band, it's hard to pass these guys up; they're always fun. They know what they're doing, the outfits are still hilarious, and they love to have a good time. That's something residents love as well, so if you're looking for a sing along to some extremely well-done cover songs, head to see the Donuts.
Irma Thomas, 6:40 p.m., Abita Beer Stage
Since she entered the industry at age 13, she's been prolific and undying in her loyalty to the Crescent City. This performance is a hell of a way to start the festival, and New Orleans' Queen of Soul will grace us with an amazing coming home love fest. If you like soul, it's likely that the words "Irma" and "Thomas" already have you ready to go.


Friday, April 14
Bon Bon Vivant, 2:00 p.m., WWL TV Stage
As off-center as they are, their instrumentation and really fun shows explain why they keep getting better. Whether they play in the afternoon or the evening, it's a fun show. Also quintessentially NOLA, their music breathes out the experience of the city like few others.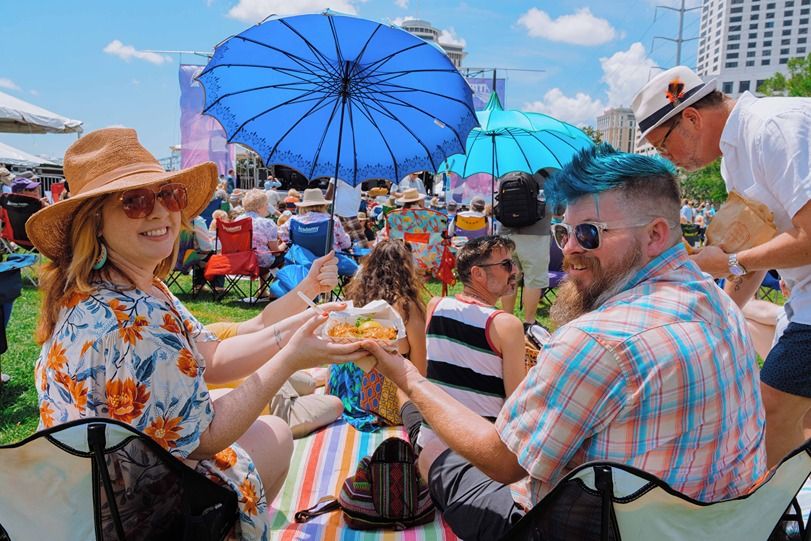 Soul Rebels with Big Freedia, 6:30 p.m., Abita Beer Stage
As a resident of New Orleans and a lover of music, if you don't love this pick you might be crazy. It's all the greatness in terms of musical celebration and exploration we've come to expect. The Rebels are undeniably reliable live. They give their all when performing, especially for a hometown crowd. Then you have Big Freedia, with her bombastic lyrics, dancers galore, and more energy than most other artists. It's sure to be a highlight of the day. If you like dancing, horns, and the type of show that Freedia typically has, it's a must see and potentially best set of the festivals.
Erica Falls, 6:40 p.m., Chevron Stage
Like Irma the day before, she represents the heart and soul of NOLA so well it's wild. Her voice is like an angel, even when she's being a little seductive, but it never falls to charm. It'll be an easy-going set of classics and a real treat for the FQF crowd.
Saturday, April 15
Astral Project, 5:30 p.m., WWL TV Stage
AP has a meandering way about them, but it's so fluid and fun and introspective that it really doesn't matter much. They played a stellar set around eight years ago. This is probably going to be even better, especially if it feels great outside. A must-see and potential show stealer right here.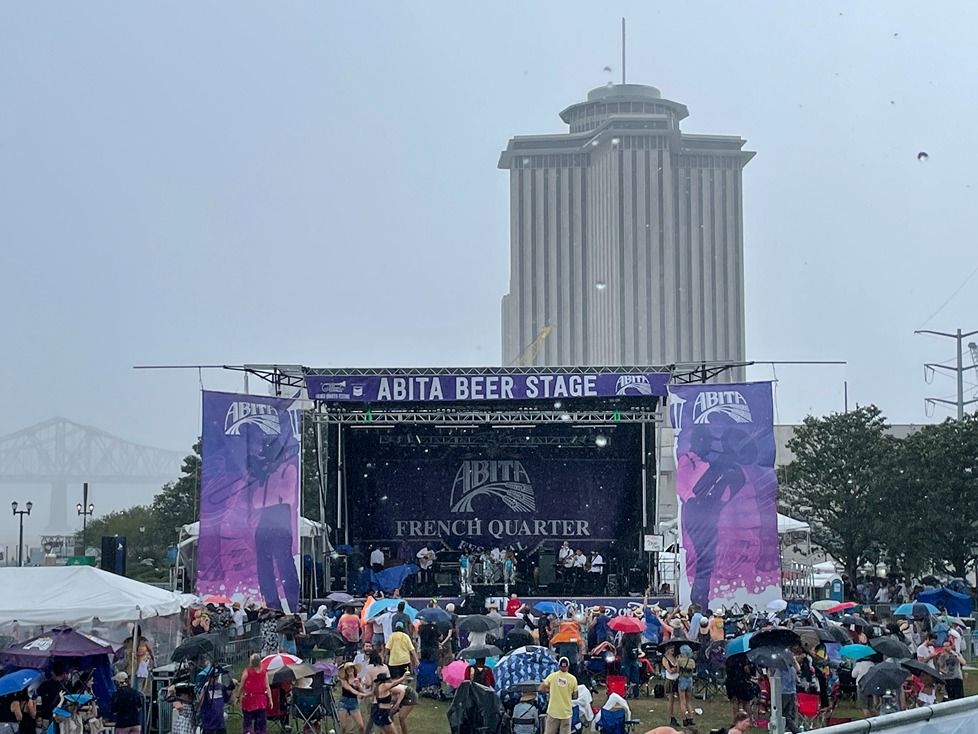 Flow Tribe, 6:30 p.m., Abita Beer Stage
Another tried and true NOLA institution, the Tribe has been playing for a long time, and they never disappoint. Their vibe is funk and high energy emotion. Like many of these acts, they are rooted in the Crescent City, but they're also an important part of NOLA music for the last many years. They've rocked Jazz Fest, Voodoo, and this will be no different.
Sunday, April 16
Iceman Special, 5:30 p.m., WWL TV Stage
One of the great urban legends of NOLA folklore, Iceman is infamous. The band, however, is unique to themselves. The band's music is joyous at times, with a modern rock vibe filtered through horns and rapturous drum work. I.S. also has this interesting jam band feel to it, which adds even more to the catchy nature of the music. The band is still consistently rising in local popularity, so expect plenty of excitement and bodies wherever they play.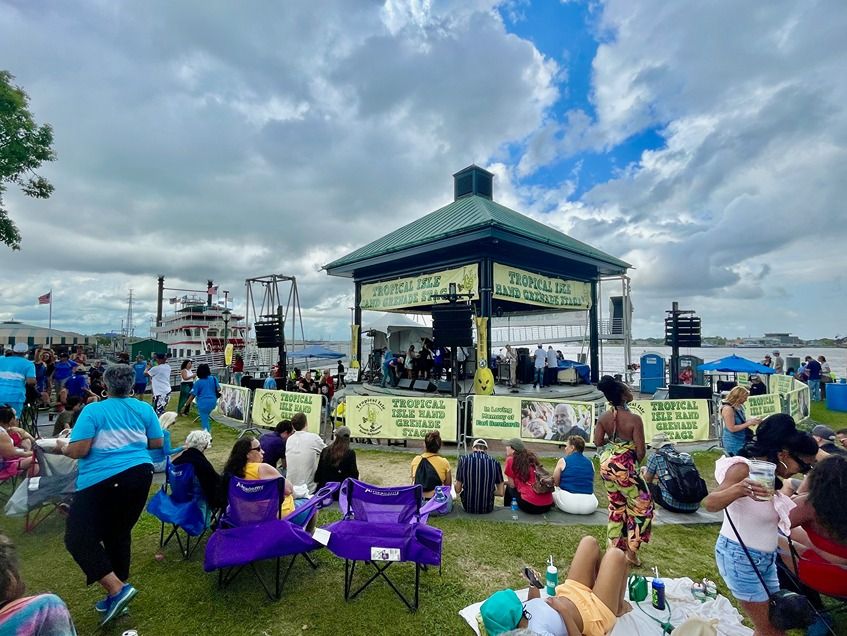 Honey Island Swamp Band, 6:00 p.m., Tropical Isle Hand Grenade Stage
A larger band on the lineup for Sunday is Honey Island Swamp Band. They've been around so long, it would be hard to miss them if you often venture to these local fests. They are easy-going with an upbeat but subtle energy that's amazing for a day outdoors. They've also been playing festivals for years, and, judging by their drawing power, at least locally, this is likely to be one of the better attended sets of the day. More than half the band is from the area, and while it feels very much like home, the music is solid and enjoyable so any music lover can walk away appreciating the showcase.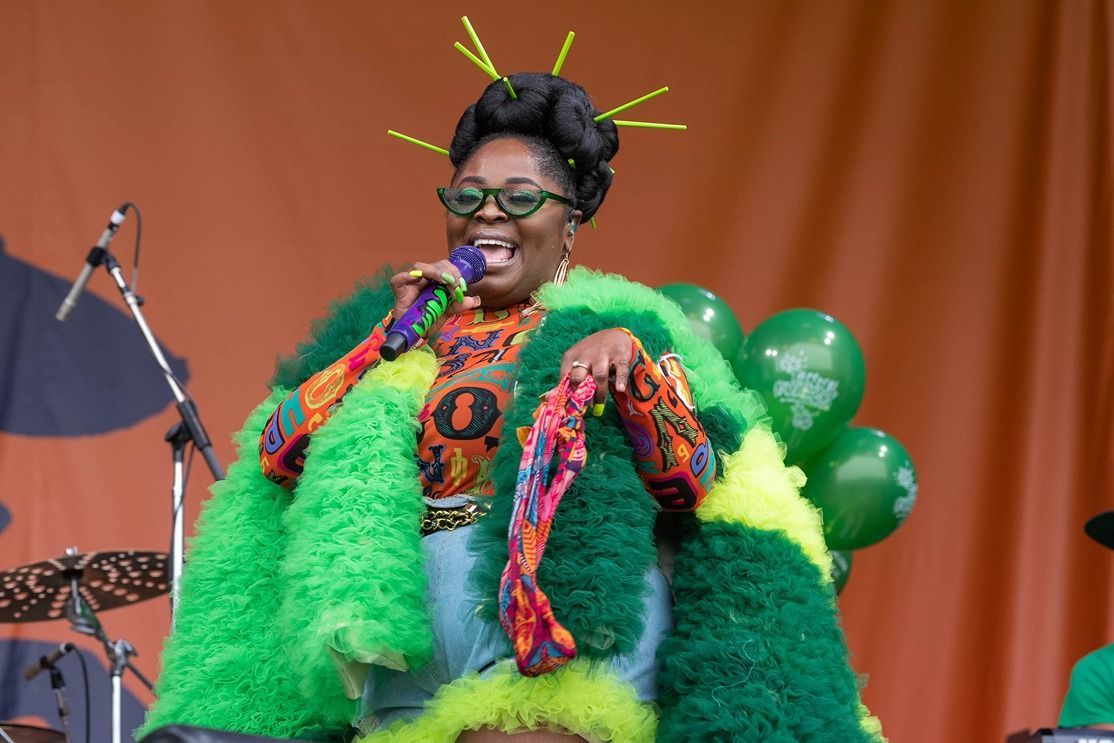 Tank & the Bangas, 6:30 p.m., Abita Beer Stage
When Tank and the Bangas closed out the Saturday pavilion area several years ago, the anticipation was evident and in the air. They were just starting to get national buzz, and the set was fantastic. Now they're the first name on the Sunday lineup, and with their well-known energy, this set is sure to be a victory lap of sorts for the hometown heroes. They've consistently made thought-provoking music about life in the deep South, and their perspective gives them unique insight to the lives and minds of artists in New Orleans. This is a must-see for any fan, new and old alike.
Great French Quarter Fest Food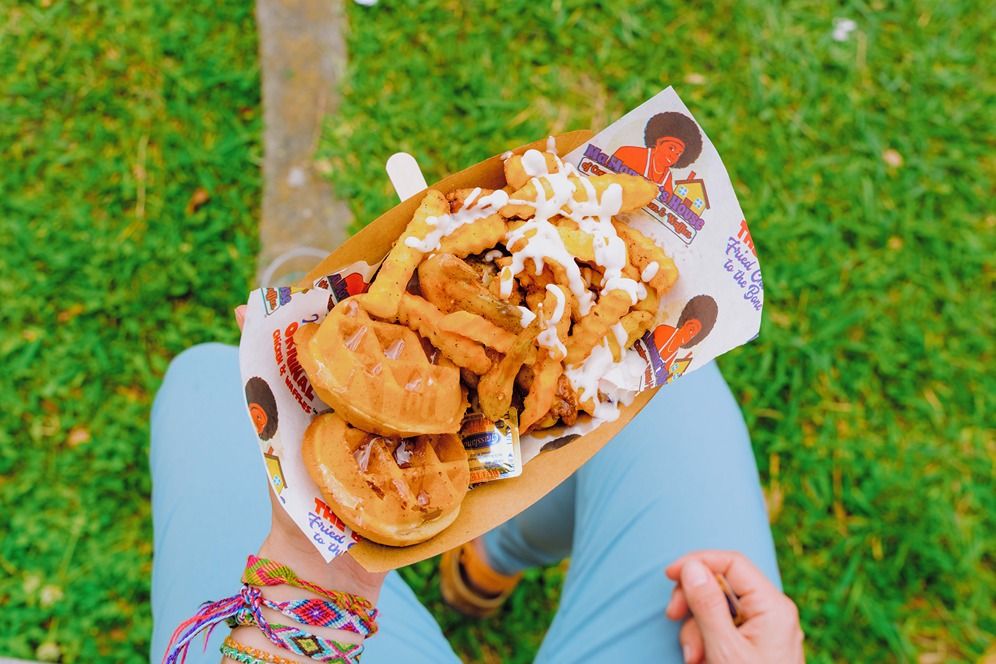 Now of course, the FQF is going to have food. Festival food can be a little dicey at times, but then again, the FQF sets itself apart from more mainstream fare with incredible food, not only on the main riverfront grounds, but every other spot you can think of in the vicinity. With six different food areas, there's more than enough to enjoy even if you somehow don't care about the music and artists. Classics such as Dickie Brennan's are hearty and savory enough to slow down a party if you need a recharge or, maybe, some Cochon King BBQ in the Old U.S. Mint. Both of those are incredible, but there's so much more. Lastly, if you need something to help you cool down, the riverfront will have options including the House of Blues, Tropical Isle (who will undoubtedly be selling Hand Grenades) and some of the best snowballs in town, Plum Street.