Moveable Feast is one of the nation's best options for luxe home entertaining this fall. Moveable Feast, co-founded by NOLA's own John Stubbs from Jewel of the South and Jon Sybert from Tail Up Goat in D.C., is a subscription and a la carte service that brings the fine dining experience from America's most awarded restaurants to your home's private dinner party. With a reservation, you can enjoy multi-course menus from different acclaimed chefs each month with minimal prep work.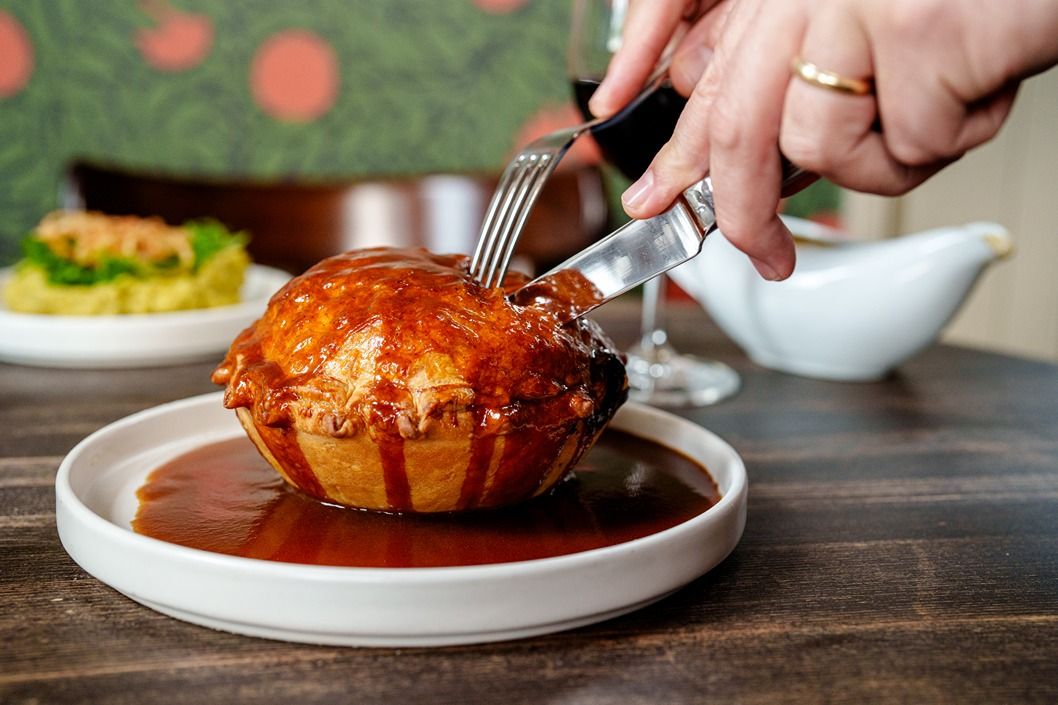 Moveable Feast is currently taking reservations for the October box featuring NOLA restaurant Jewel of the South and menu from Chef Phil Whitmarsh. Here's what's on the October menu:
Jewel of the South
Eggs Royale with Smoked Trout Roe & Dill
Hakurei Turnips with Bone Marrow & Smoked Maldon
Endive Salad with Granny Smith & Hazelnuts
Braised Short Rib Pie "Bourguignon"
Mushy Peas with Fried Shallot & Green Onions
Eccles Cake with Potted Cheese


INCLUSIVE OF SHIPPING
$385 FOR 4 PEOPLE
$770 FOR 8 PEOPLE
$1155 FOR 12 PEOPLE
Along with the food kits and wine pairings, Moveable Feast is introducing a new cocktail kit featuring one of Jewel of the South's famous cocktails.
The October cocktail:
Ponchatoula
1.5 oz Cocktail & Sons Fassionola Mixer (included in the box)
2 oz Rum (not included)
Dehydrated lime wheel (for garnish)
Add all ingredients into a cocktail shaker Add ice & shake. Strain into a cocktail glass Garnish with a dehydrated lime wheel (included)

Reservations are still avaiable for the Jewel of the South's feast. The remainder of 2023's restaurant box lineup includes menus from Chef Kim Alter of Nightbird for the month of November and Chef Jeremy Fox of Birdie G's for the month of December.

Although we have the opportunity to visit Jewel of the South in our very own city, opt to experience all of its extravagance at home with Moveable Feast!