Great Patio Options on Magazine Street
What's the best way to enjoy the great outdoors? If you're thinking of hiking, you've come to the wrong city. When the weather isn't cold but not unbearably humid, it's the perfect time to get outside and grab a bite.
This spring is the perfect time to find your new favorite outdoor spot. The businesses below stretch from Audubon Park all the way down to Louisiana Avenue. Not only do they offer a large outdoor seating area, but they also have an array of cuisines and flavors.
Saba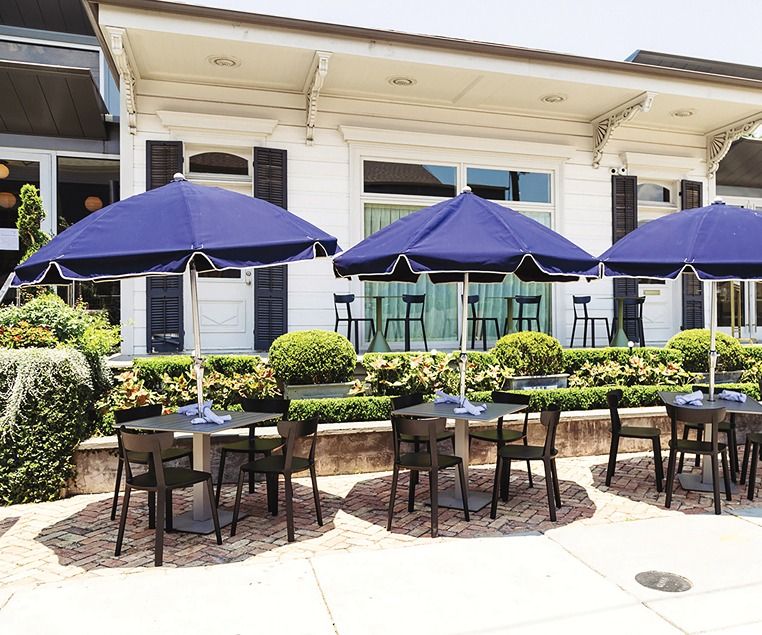 Gather a group of friends and enjoy family-style dining at Saba, an Israeli restaurant with a covered patio on the corner of Magazine Street and Nashville Avenue. Perfect for getting outside on a spring day, Saba makes it easy to try different dishes with its wide selection of shareables and specialty hummus. 5757 Magazine St., 504-324-7770, eatwithsaba.com
Tito's Ceviche & Pisco
Everyone knows that food tastes better when it's eaten al fresco, and Tito's Ceviche & Pisco has an outdoor spot along the building's exterior that's perfect for the occasion. Congregate your friends and enjoy a delightful Peruvian-style brunch or an early summer dinner. 5015 Magazine St., 504-267-7612, titoscevichepisco.com
Misa
Serving up Mediterranean cuisine, you can find everything from lamb Bolognese ragu to a whole fish for two at Misa. This local neighborhood favorite is known for its patio dining—you can even reserve the area for a special occasion. Frequently offering 10% off deals and discounts, this is a great spot to adventure out, try something new, and savor it. 4734 Magazine St., 504-510-2791, misanola.com
Apolline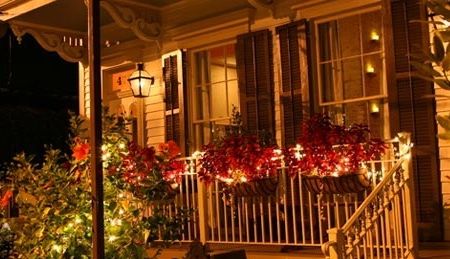 Brunch, happy hour, or dinner, Apolline can fulfill your eating needs at any time of day. As you travel through the restaurant, you can stumble across the patio area in the backyard of this renovated shotgun cottage. Using local ingredients to curate their own take on modern Louisiana dishes, their menu features a little bit of everything. 4729 Magazine St., 504-894-8881, apollinerestaurant.com
La Boulangerie
Translated to "the bakery," La Boulangerie has an array of fresh pastries, breads, and sweet treats that you can enjoy in the open air. Besides confections, you can also stop in for a light lunch—their soups and salads make the perfect addition to a gourmet sandwich on homemade bread. And if the air is still crisp, grab a table by one of their heat lamps. 4600 Magazine St., 504-269-3777, laboulangerienola.com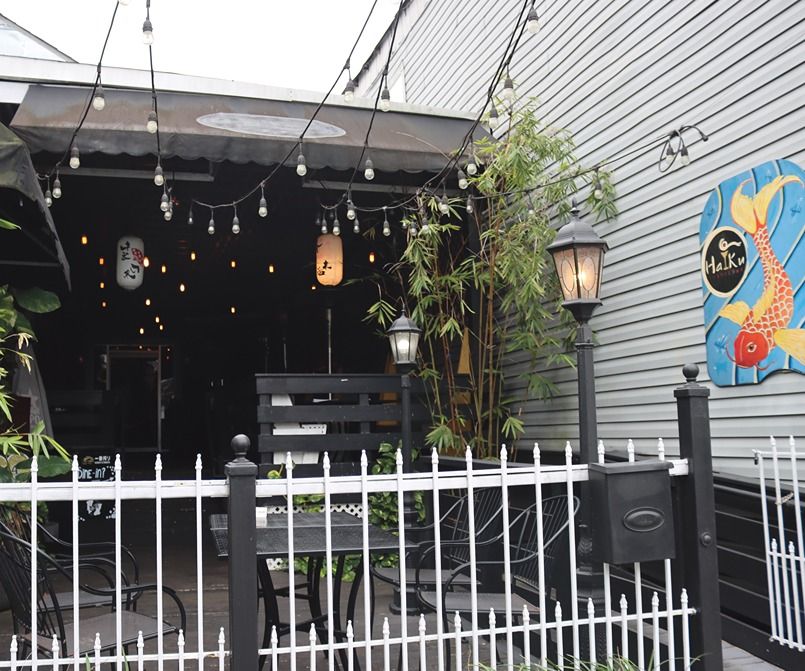 Haiku Sushi
Grab some fresh air while enjoying fresh ingredients. If you're on the search for some Japanese cuisine, Haiku Sushi serves up ramen, hibachi, and, of course, sushi. The restaurant offers a wide assortment of sushi rolls, from the traditional California roll to an innovative Magazine roll containing shrimp tempura, snow crab, and salmon. 4430 Magazine St., 504-301-0850, haikunola.com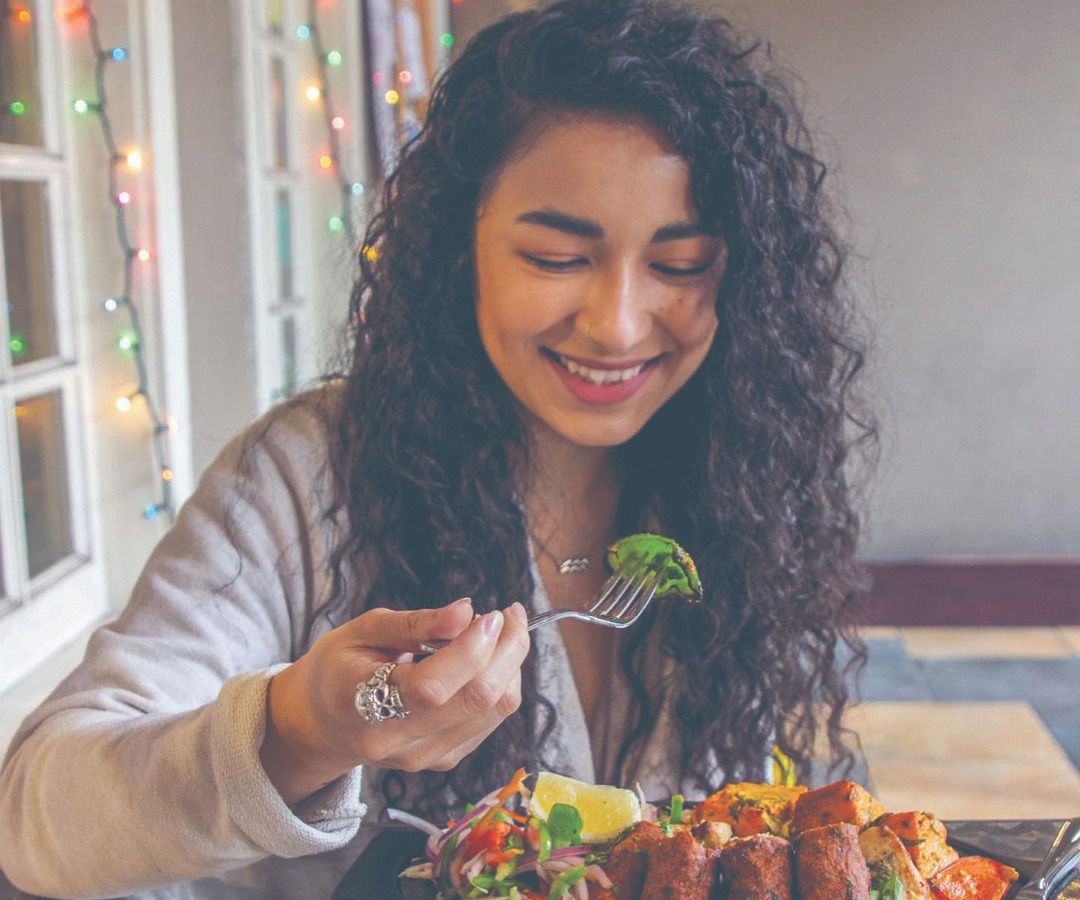 Nirvana Indian Cuisine
As you travel down Magazine Street, you'll find authentic Indian food at Nirvana Indian Cuisine. The owners have started three additional Indian restaurants in the Greater New Orleans area, making this the perfect uptown spot for delicious food with reliable flavor. Their patio seating has plenty of room for small or large parties. Open until 10:30 p.m., this is also a great spot for a late-night bite. 4308 Magazine St., 504-894-9797, nirvananola.com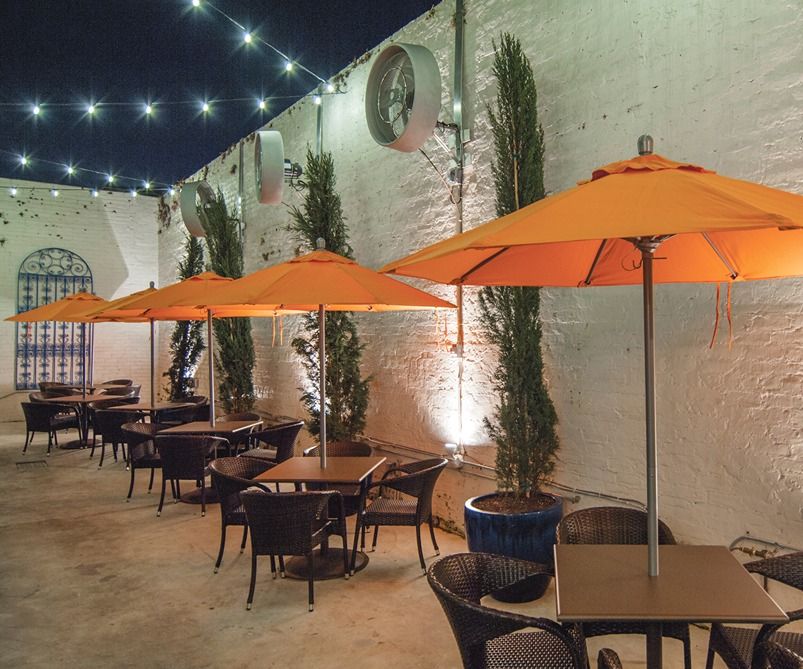 Shaya
This Middle Eastern spot uses southern flavors and modern cooking techniques to deliver a meal that is sure to satisfy. Many of Shaya's dishes are made in the restaurant's wood-fired oven, including warm pita and exuberant entrees. When the weather is nice, the restaurant's courtyard is highly sought after. Stop by early and enjoy a hand-crafted cocktail before your meal since the outdoor space is first come, first serve. 4213 Magazine St., 504-891-4213, shayarestaurant.com


Barú Bistro & Tapas
Venture up to the second floor and dine on the wrap-around balcony at Baru Bistro & Tapas. Overlooking Magazine Street, this restaurant uses local ingredients to prepare dishes that are inspired by Colombian and Caribbean cultures. Often hosting fabulous dinner series that you can enjoy with live music from local artists, Barú is a great spot for an outdoor meal with an entertaining twist. 3700 Magazine St., 504-895-2225, barutapasnola.com
Bouligny Tavern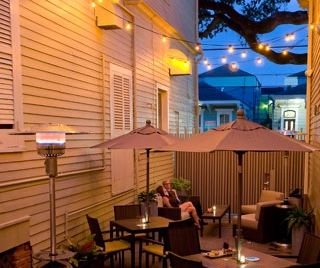 Adorned with string lights, this chic and modern pub has a quaint outdoor area where you can sip on drinks and munch on small plates. Whether you're enjoying a refreshment after a long day or celebrating a new opportunity, the team at Bouligny will pour up a premium cocktail and say, "Cheers!" 3641 Magazine St., 504-891-1810, boulignytavern.com
Lilette
Interested in a fine dining experience? Expand your palette at Lilette, an imaginative French and Italian-inspired restaurant with a charming courtyard. The outdoor area can be found along the side of the restaurant under a family of oak trees, so you won't have to worry about the hot, Louisiana sun. Relish a spot in the shade and grab a glass from their expansive wine list. 3637 Magazine St., 504-895-1636, liletterestaurant.com
Mahony's Po-Boys & Seafood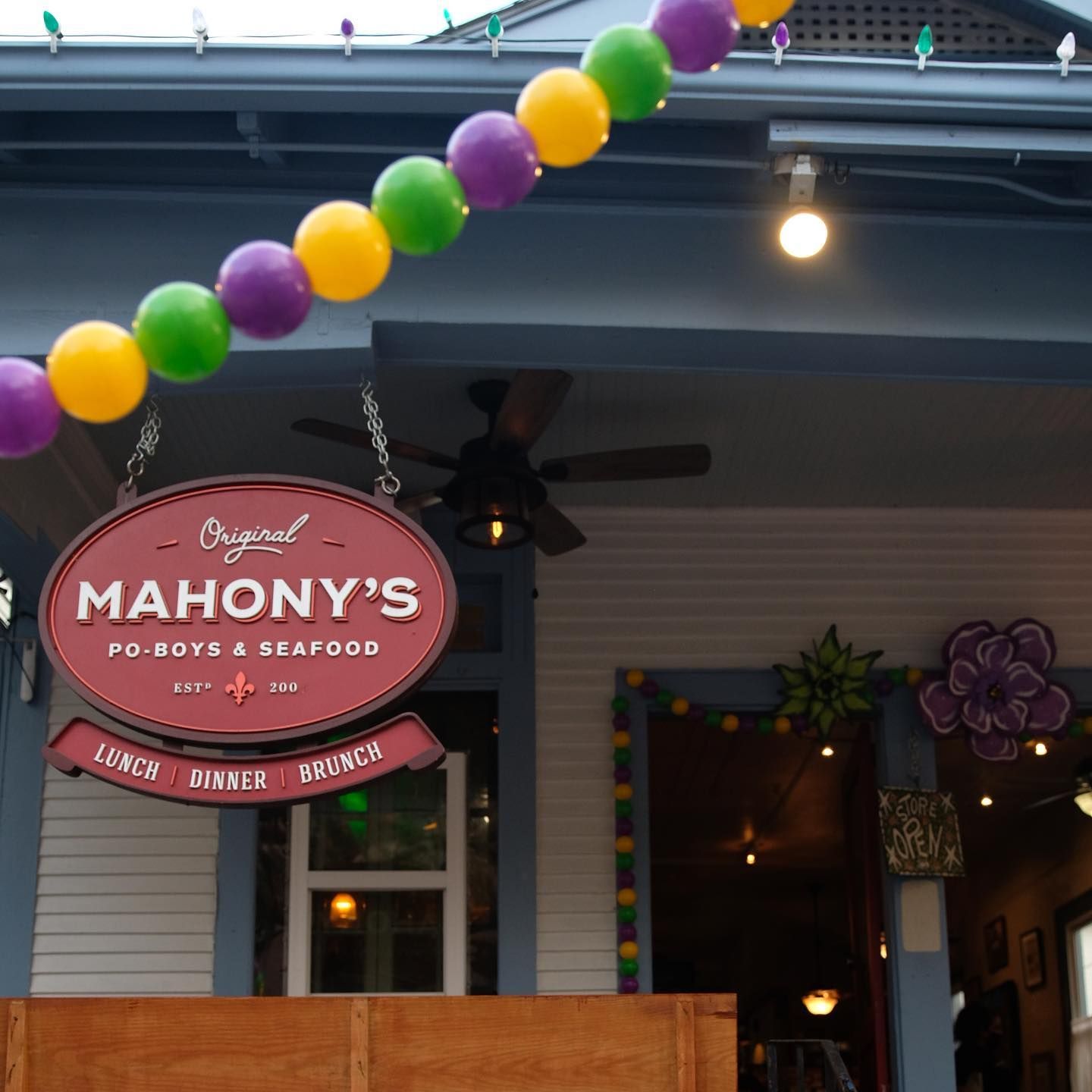 Craving seafood? Since it's still oyster season, grab an outdoor seat at Mahony's to enjoy a po-boy that's "dressed to impress." This casual sandwich shop also offers inventive seafood dishes, including crawfish étouffée fries and a trout dish encrusted with Zapp's chips. Enjoy your meal with a friend or two at their umbrella-shaded tables right on Magazine Street. 3454 Magazine St., 504-899-3374, mahonyspoboys.com


Cafe Abyssinia
Very few restaurants in the city serve traditional Ethiopian fare, and this eatery is a must-try if you're seeking delicious flavors you may not have tasted before. Cafe Abyssinia specializes in vegetarian dishes and also has quite a few lamb-centered entrees. The bright outdoor seating area is great for groups, so grab the foodie in your life and enjoy a new dining experience in the fresh air. 3511 Magazine St., 504-894-6238, cafeabyssinia.com