Consuming as much of New Orleans's internationally renowned Creole cuisine as possible during Jazz Fest is an absolute must for every fair-goer. The fest itself offers myriad options from local restaurateurs, but for the full experience, people flock to old tried-and-true establishments throughout the city and metro area.
New Orleans (The French Quarter, Faubourg Marigny, and Mid-City)
In the French Quarter, standards include po-boys at Verti Marte, muffalettas at Central Grocery and Café Maspero, jambalaya and fried chicken at Coop's Place, oysters Rockefeller and baked Alaska at Antoine's Restaurant. For a wide selection of boiled and fried seafood as well as gluten-free options, Deanie's Seafood Restaurant is the place to be. On Esplanade Avenue, at the edge of the Marigny and the Quarter are Buffa's and Port of Call, both famous for their burgers. The Marigny is home to some excellent Asian restaurants, too, such as Sukho Thai and Wasabi.
Closer to the Fair Grounds, options for classic Sicilian Creole fare include Liuzza's by the Track , with their famous eggplant casserole, and Mandina's Restaurant, where patrons can pair their catfish meunière or almondine with a cup of turtle soup. Also in Mid-City are fried chicken and red beans and rice at Willie Mae's Scotch House, Dooky Chase's, and Katie's Restaurant and Bar, where pizza is also added to the mix. For po-boys, head to Parkway Bakery and Tavern. For boiled seafood, head to the patio at Clesi's.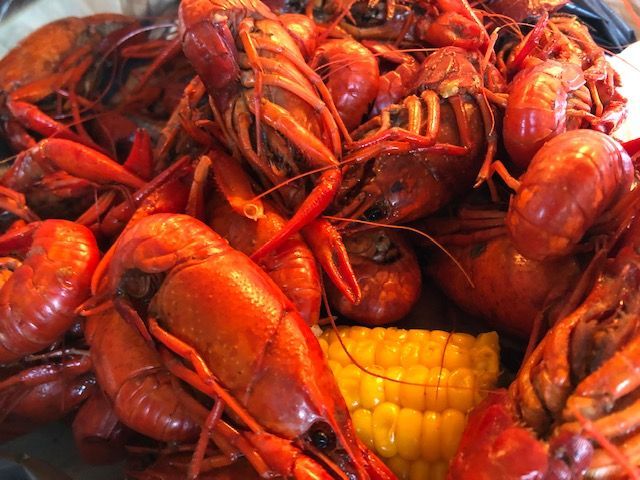 There are lots of other places serving classic Southern, Creole-fusion, and soul food around the Fair Grounds. Sweet Soulfood is a great choice for vegans and vegetarians, while carnivores might prefer Blue Oak BBQ or Toups' Meatery. For Vietnamese Creole there are MOPHO and Café Minh, and for Creole Tex-Mex, Juan's Flying Burrito. For more authentic ethnic cuisine, a block away from Juan's is El Rinconcito, serving Latin American treats like beef tongue tacos and pollo guisada, and Angelo Brocato's, where the cannolis and spumoni are just as perfect as they were when the confectionary opened in 1905.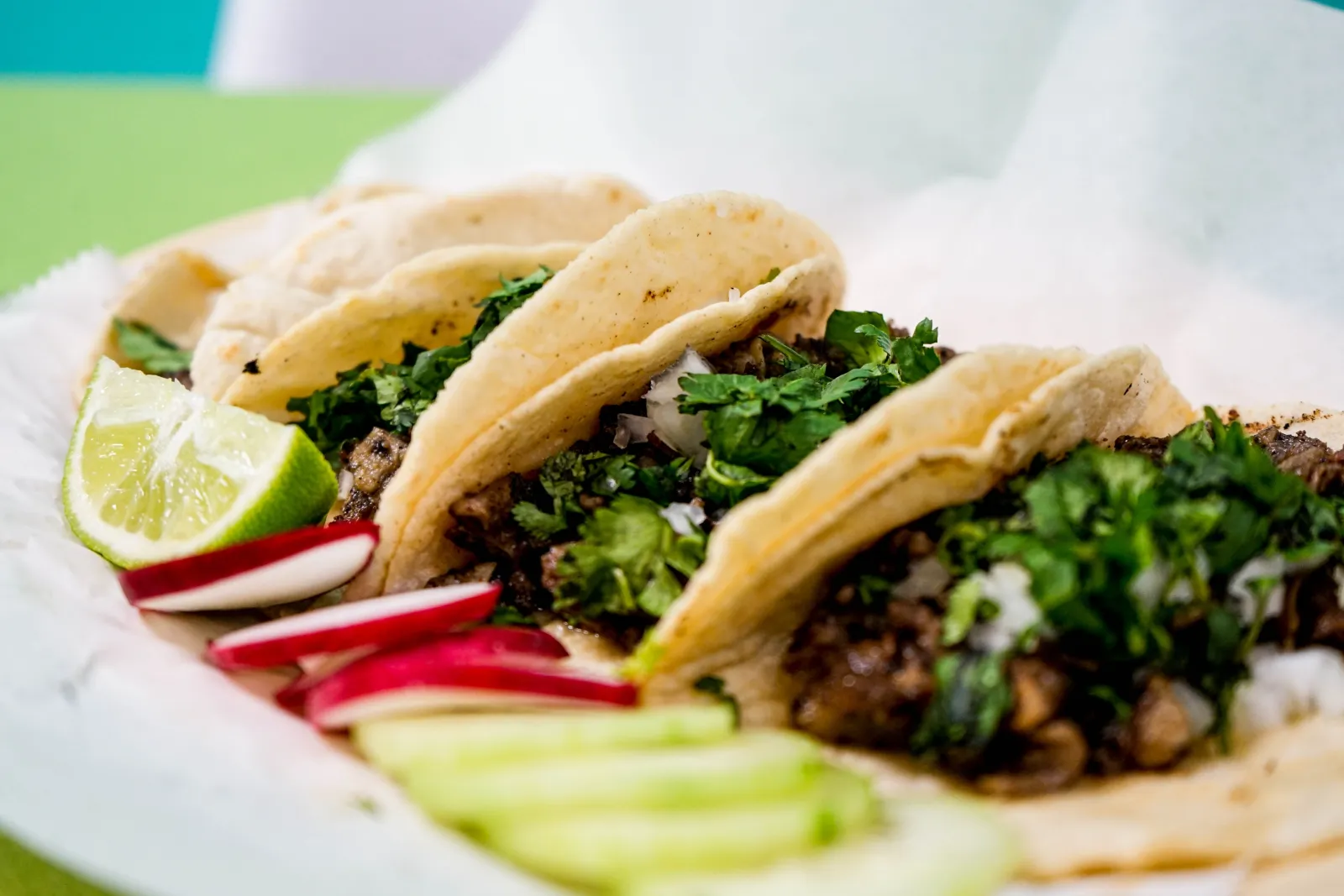 Rounding out Mid-City's food scene are Lola's, featuring Spanish Creole cuisine, and Middle Eastern and Mediterranean fare at 1000 Figs and Mona's Café. For brunch, The Ruby Slipper Cafe has locations scattered conveniently throughout the metro area, including Metairie. Of course, an extended wait-time is to be expected at most of these popular locations anytime, but even more so during Jazz fest.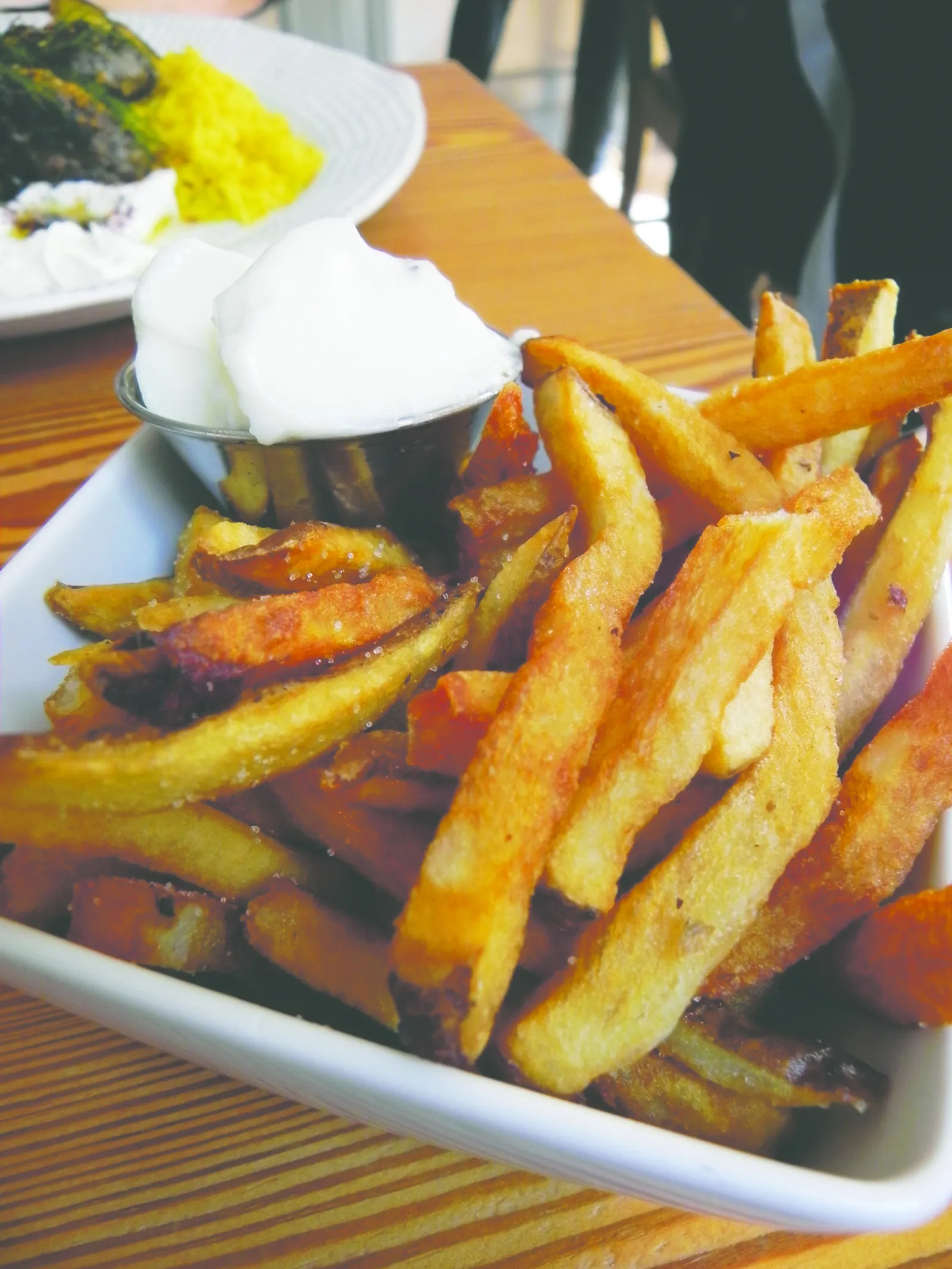 Yes, long lines seem to be just as much a part of the Jazz Fest experience as great music and food. Yet the food is just as good, if not better—and often more affordable and plentiful—in restaurants just outside the city. To skip those long lines, take a short trip east of Orleans and eat with the locals.
Slidell ( 35 minutes from I-10 East at Claiborne Avenue)
Take I-10 East to the Gause Boulevard exit and head west to Robert Boulevard. Featured on Diners, Drive-Ins, and Dives, La Pines Café is the quintessential local diner. Open for breakfast and lunch, they offer daily specials like white beans and rice or Swedish meatballs and weekly specials like an oyster, bacon, and avocado po-boy. Farther down Robert is LeBlanc's Creole Kitchen, a more upscale version of a local diner, where the lot is always packed for lunch.
Also on Robert is Camillia City Pizza, one of the top-three pizza joints in Slidell (Pizza Platoon and Olde Towne Pizza Company are also contenders). Feeling adventurous? Next-door to Camellia City Pizza are STOP 2 SHOP, a convenience store serving noteworthy po-boys and Mediterranean food, and Ray's Time Saver, some locals' number one spot for fried chicken, po-boys, and street tacos.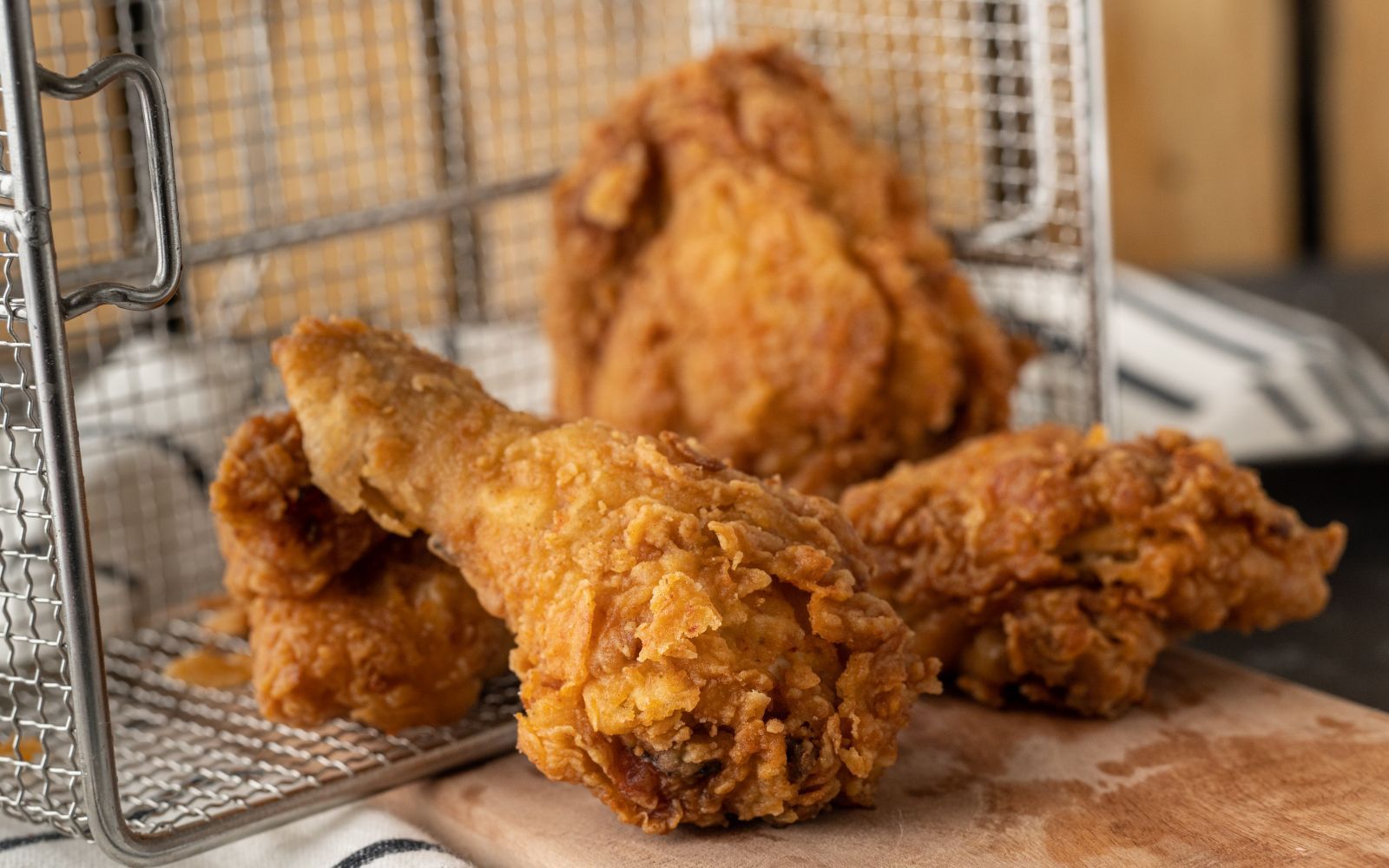 On Gause, past Robert, is La Sabrosa Tacos Y Mas, serving authentic Mexican cuisine (yes, house-made tortillas and banana leaf-wrapped tamales) and Pearl's Seafood Market, where diners can order perfectly seasoned boiled seafood to go along with their boudin balls, fried okra, and artichoke soup.
Highway 11 is lined with popular dives and finer dining options as well as ethnic foods. A Touch of Italy Café, Bonnie C's Café, and Bruiser's, a hot dog joint, are excellent options for casual fare. Tucked just off the highway in Olde Towne are Celina's Soul Food Café, adding dishes such as fried chicken livers and dirty rice to the menu, and The Wine Garden, for more sophisticated fare.
For fine dining in Slidell, though, most locals go to Palmetto's on the Bayou, also located just off Highway 11. Whether going for steak night on Thursday or Sunday brunch, making reservations is a must. No reservations? Keep heading south and check out Keith's Seafood or Kenney Seafood, with offerings similar to Pearl's, or Caribbean Island, for authentic Jamaican cuisine.
St. Bernard Parish (15 minutes from I-10 East at Claiborne Avenue)
Authentic ethnic food appears in restaurants in St. Bernard Parish as well. On Judge Perez Drive in Arabi, Quitutes Cuisine greets people to "The Parish" with ample portions of smoked meats, sandwiches, tacos, and authentic Brazilian dishes, such as coxinha, a chicken croquette. Arabi's stretch of Judge Perez also features Sabor Latino, a Honduran bodega with baleadas that are downright addictive, and Stella Maris Café & Grocery, where the menu is packed with Middle Eastern classics like shawarma, kibby, and Lebanese tea.
Farther down Judge Perez, in Chalmette, are a couple authentic Asian restaurants. Beignets and More serves classic and Creole Vietnamese cuisine, such as banh mi—a French baguette stuffed with the protein of your choice and lots of cucumbers, julienned carrots, and cilantro. Past Beignets and More is Secret Thai, which is definitely not a secret thanks to their generous flavors and even more generous portions. Beyond Secret Thai is Umi, with a menu overflowing with traditional Japanese cuisine, hibachi, and house specials, such as their Bye-Bye Katrina roll.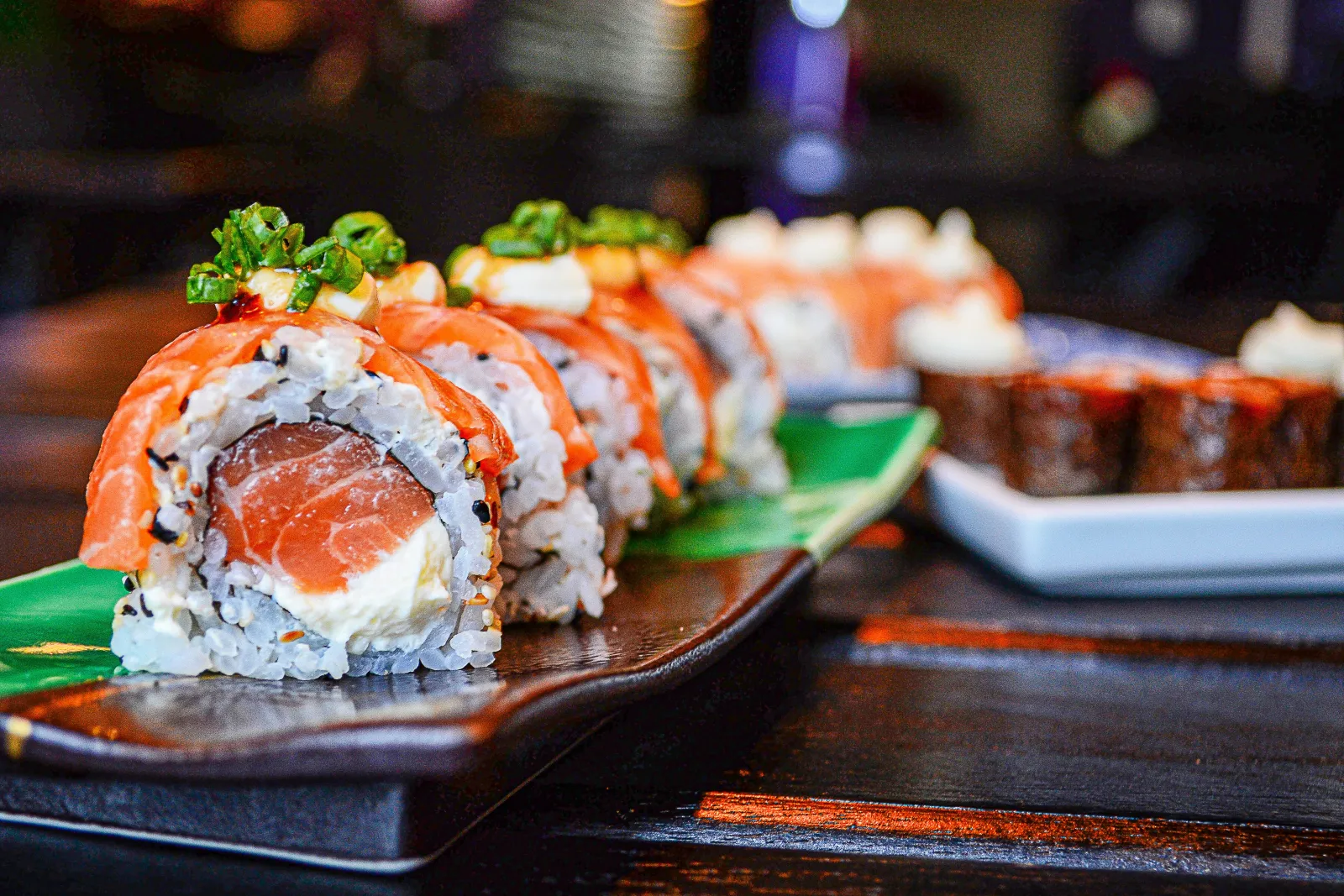 At the border of Chalmette and Meraux, on Judge Perez, are two of the best seafood restaurants in St. Bernard Parish. In Chalmette is Today's Ketch, a seafood shack serving exactly that—what seafood was caught that day. They spice up their boiled, fried, and grilled seafood just like locals do at home, and their crawfish fettuccine and jambalaya also receive accolades. In Meraux is Crave, with bistro vibes and an eclectic menu of classic and contemporary Creole-fusion cuisine. Think Alligator Bombs for an appetizer and Delacroix Seafood Enchiladas as a main.
Driving southeast from Orleans on St. Claude Avenue leads first to Old Arabi. Tucked between St. Claude and the river is Old Arabi Food Store, whose muffalettas and roast beef po-boys are the stuff of legend. Farther down St. Claude is Ben's Pizza—famous, too, for their overstuffed muffalettas and New Orleans-style hot tamales. Also in Old Arabi is The Kitchen Table Café. Casually elegant and with a lovely courtyard, they have a rotating menu and serve only the freshest locally-sourced ingredients.
St. Bernard's historically large Italian population gave birth to Sicilian Creole cuisine, which adds veal cutlets, eggplant parmesan, and—perhaps most significantly—baked macaroni to the regular NOLA diner fare. For those who are unfamiliar, baked macaroni is distinguished by its noodles (think strands of perciatelli or bucatini) and the inclusion of egg in the bechamel base. Farther down St. Claude, which becomes St. Bernard Highway, in Chalmette is The Palms Too, where the surf-and-turf is as impressive as the Sicilian Creole cuisine. Past The Palms Too is what may be the most famous of our local Sicilian Creole establishments: Rocky and Carlo's. Their red gravy is the thing of dreams—and is even dreamier when poured over their baked mac.
Finally, for lighter and more health-conscious options or for a sunny brunch or lunch, stop by Café Aquarius on Paris Road, between Judge Perez and St. Bernard Highway in Chalmette. Like Kitchen Table, their menu rotates and is seasonal—but their special spin is their daily "YIN/YANG Menu," with their Yin menu featuring classic recipes and the Yang Menu offering Whole 30 creations.