There's nothing like a huge platter of freshly-boiled seafood to warm you up on a chilly spring day (or even a hot one). If you need to find seafood for Fridays in Lent or you just love the taste of from-the-pond boiled crawfish, crabs, or shrimp, there are so many restaurants in New Orleans and just beyond its borders that have what you want.
From heaping pounds of crawfish to huge crab legs, these restaurants keep their pots boiling all day and night. They've got a lot of hungry seafood lovers to satisfy!
Where to Get Boiled Seafood in New Orleans
1.

The Galley Seafood Restaurant
2535 Metairie Rd. (504) 832-0955, thegalleyseafood.net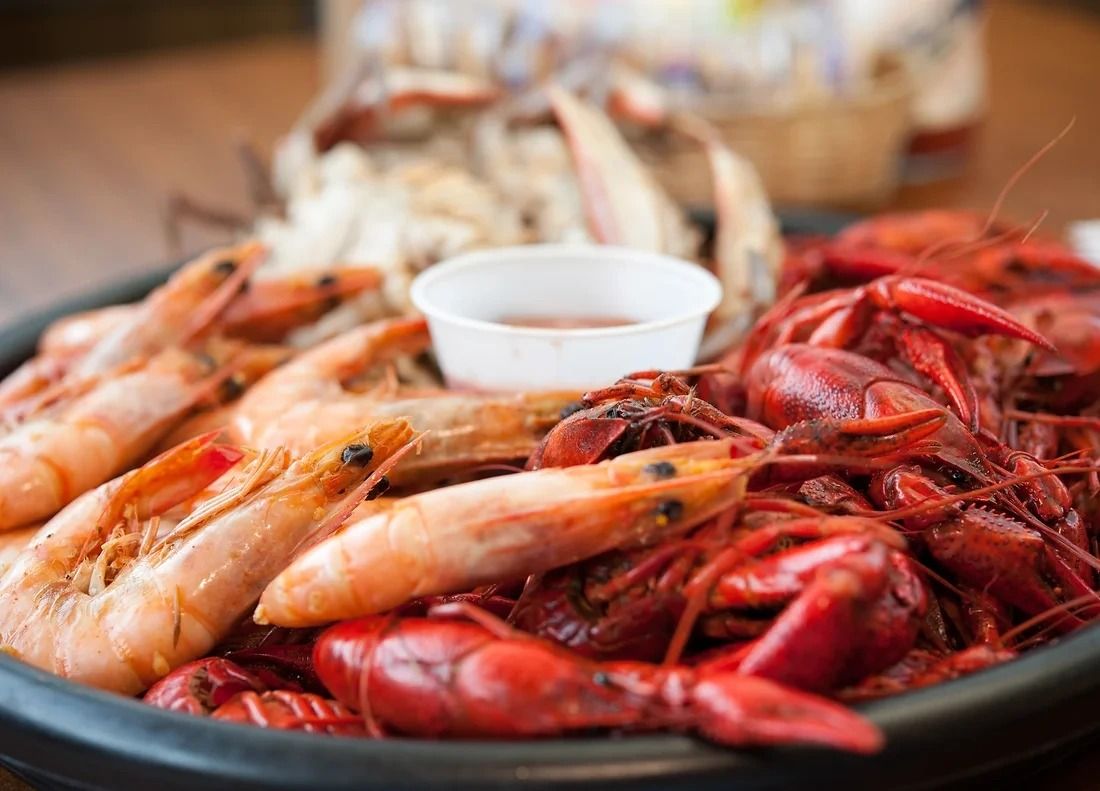 This Old Metairie eatery looks small on the outside, but for lunch and dinner Tuesday through Saturday, the little parking lot fills up with people who make coming here a ritual. This is especially true during Lent because the seafood here is second to none. Don't be surprised if you encounter a wait at the door just to get a seat.
A lot of diners start off with Oysters on the Half Shell or Charbroiled Oysters to start. The Seafood Platters and Plates are hot tickets, and they come with a house salad and a side. Boiled crawfish, shrimp, and crabs are all available for the pinching and peeling.
2.

Bon Temps Boulet's Seafood
4701 Airline Dr. (504) 885-5003, bontempsboulets.com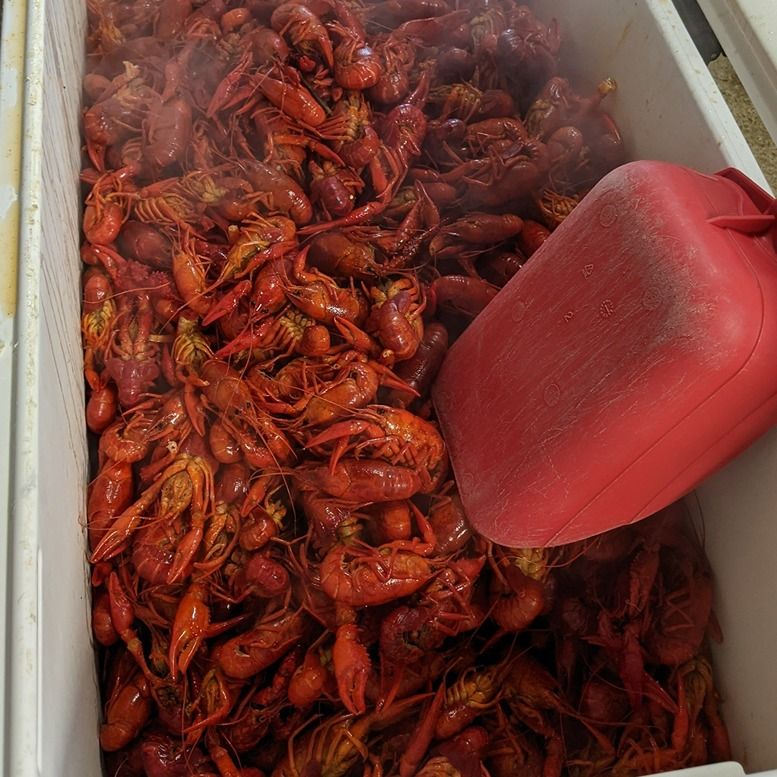 If you want some fresh, steaming hot seafood at Bon Temps Boulet's, you have to visit them during late winter through early summer because this restaurant is only from January to the end of June. They're so serious about only serving the freshest seafood that they refuse to operate during months when the seafood may have to be imported.
Other than the entrees, you can order boiled crawfish, blue crabs, Dungeness crabs, and more. The Crawdaddy Platter is 2 pounds of crawfish, 3 medium crabs, half-pound shrimp, and corn and potatoes. The price is dictated by the market.
3.

Bevi Seafood Co.
236 N Carrollton Ave. (504) 488-7503, beviseafoodco.com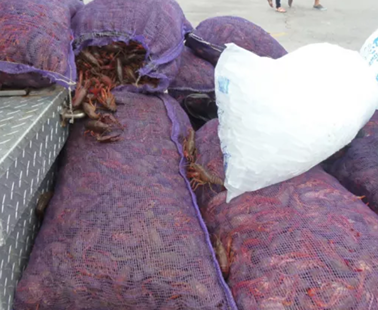 Bevi Seafood serves freshly-caught seafood year-round, but they feature fare by the season: crawfish, crab, shrimp, and oyster. Stop by to pick up live crawfish for your own boil, or let them do all the work for you so you can enjoy just boiled crawfish by the pound.
When crawfish season is over, you can get boiled white or brown shrimp or some blue crabs or soft-shell crabs. Those fruits of the sea can be enjoyed boiled spicy or in an entrée like a Peacemaker PoBoy (fried Louisiana shrimp, roast beef debris, and Swiss cheese) or a Canebrake BBQ Shrimp PoBoy (head-on Gulf shrimp smothered in Canebrake beer sauce with Leidenheimer bread).
4.

Deanie's Seafood Restaurant
Multiple Locations, deanies.com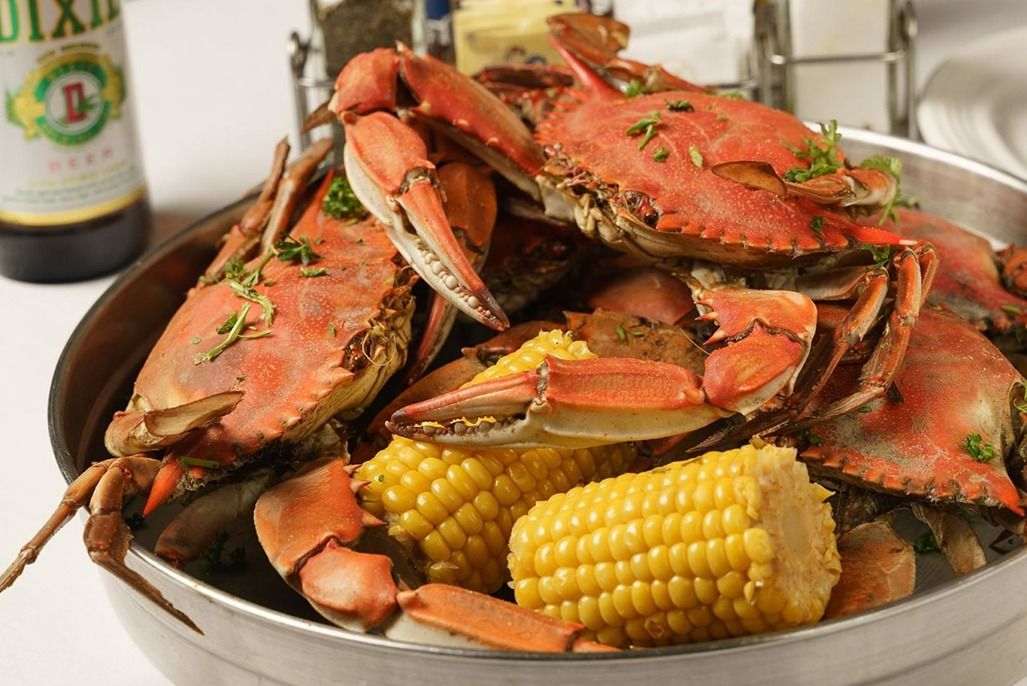 Deanie's is so serious about crawfish that they've got one right in the logo! Deanie's opened in 1961 in Bucktown and became so synonymous with excellent boiled seafood that they expanded to have two more locations. You can still visit the original Bucktown restaurant and market (1713 Lake Ave.) or try out the French Quarter restaurant (841 Iberville St.) or Uptown Restaurant (2200 Magazine St.).
The menu can vary between the locations, but you'll always find tons of seafood from the appetizers to the entrees. The Legendary Boiled Seafood section of the menu features crawfish, crabs, and shrimp which are available seasonally. You have the option to add boiled corn and a half pound of boiled sausage.
5.

Frankie & Johnny's
321 Arabella St. (504) 243-1234, frankieandjohnnys.net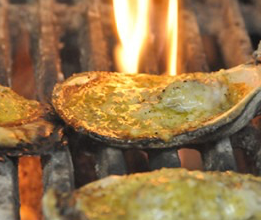 This little old Uptown eatery gets packed full of people on a daily basis; it's really one of the best kept secrets in town because the native New Orleanians want to shield it from too many tourists. If you can get through the wait, you'll be presented with a menu that features lots of hearty Italian food as well as local favorite like poboys and boiled seafood.
Frankie & Johnny's specializes in boiled shrimp by the half pound year-round. In the springtime, you can find crawfish on the menu with corn and potatoes. And either of those go great with a dozen chargrilled oysters.
6.

The Original Cajun Seafood
Multiple Locations, cajunseafoodnola.com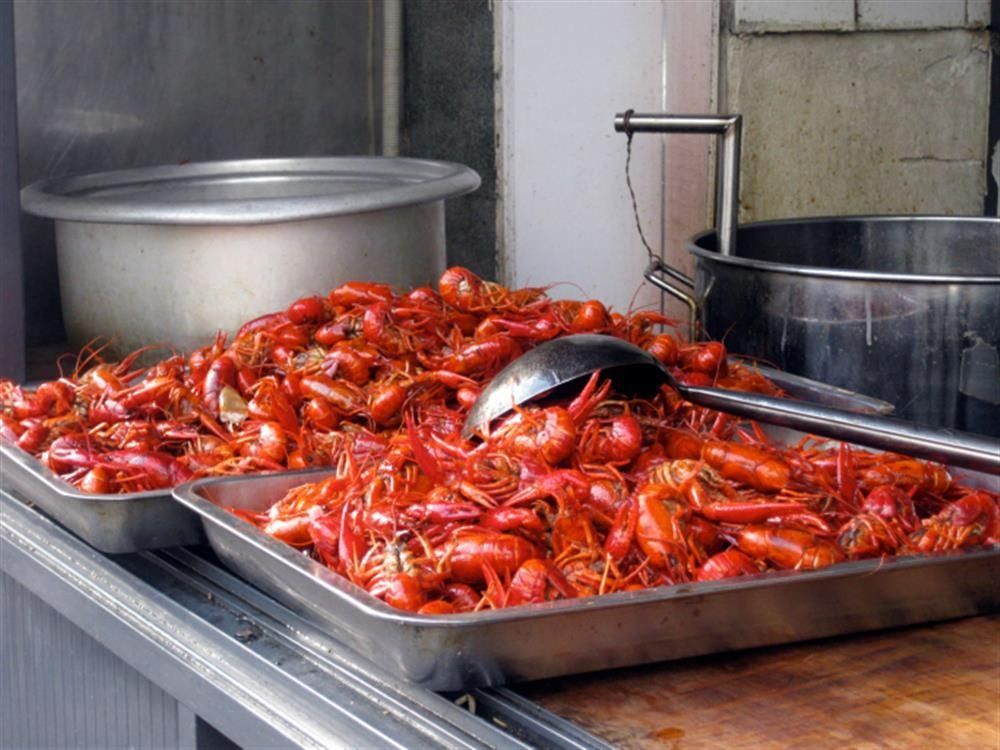 The Original Cajun Seafood does serve more than just Cajun boiled seafood. You can visit any of their four locations for a heaping plate: Uptown (2730 S Broad Ave.), Treme (1479 N Claiborne Ave.), Downtown (1901 Almonaster Ave.), and New Orleans East (7020 Read Blvd.). Each location is open 7 days a week with a large selection of poboys, pastas, chicken, and seafood.
You'll find the regular boiled items like crawfish, shrimp, crabs on the boiled seafood menu as well as items like turkey necks and wings, snow and Dungeness crab legs, and even pig feet. You can add fixings like boiled corn, potatoes, garlic, and even eggs for just a few cents each.
7.

Clesi's
4323 Bienville St., https://www.clesicatering.com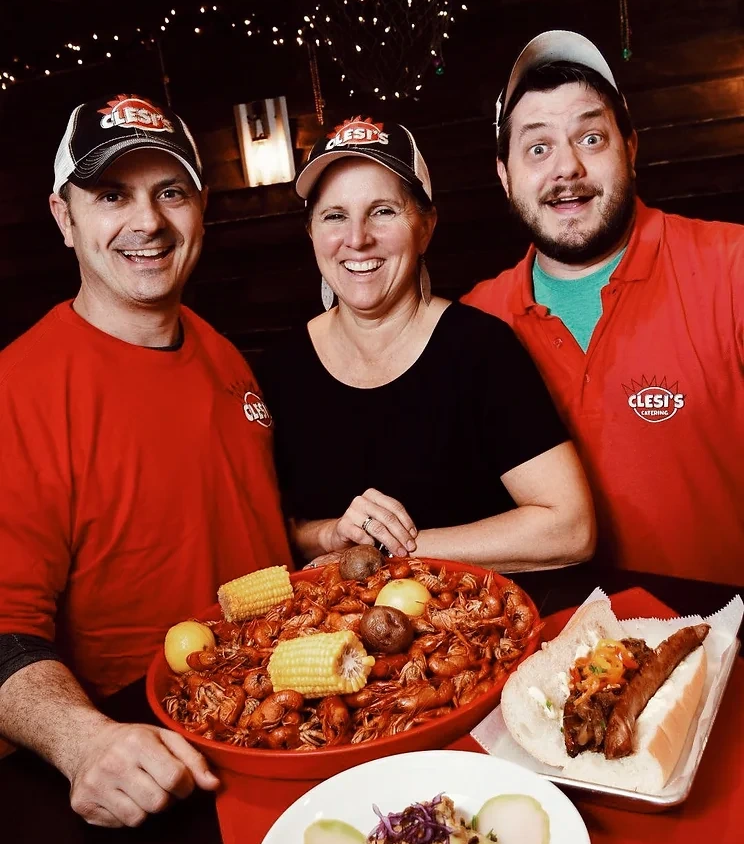 Clesi's Seafood Restaurant is run by brothers and sister James Clesi, Carlo Clesi, and Sonya Dicarlo. At Clesi's just as much emphasis is on the dining experience as the quality of the product. The Clesi brothers have been recognized in New Orleans as "master boilers."
Their crawfish queso, cheese balls, and rangoons are all hard to pass up. The boils include options such as crabs and shrimp. Our favorite is the "The Boil Pot" which includes a pound of shrimp, four boiled crabs, two sausages, four corn servings, and six potatoes.
8.
Acme Oyster House
Multiple Locations, acmeoyster.com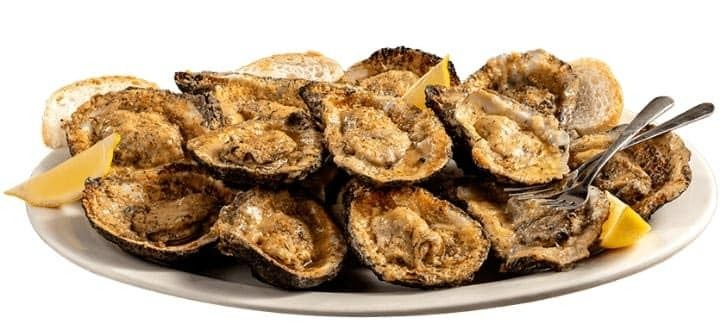 If you've ever walked past Acme Oyster House in the French Quarter, you've noticed that long line outside the door. Acme is famous for oysters as well as other seafood plates at all of their locations throughout the southern U.S. Locally, you can visit Acme Oyster House in the French Quarter (724 Iberville St.) or in Metairie (3000 Veterans Blvd.). You can smell the oysters chargrilling from a mile away!
While fried seafood platters like the Fried Oyster Platter and Fried Fish Platter reign supreme here, hot boiled crawfish are available in the springtime. Check out Acme's social media to keep tabs on when crawfish are available.
9.

Felix's Restaurant & Oyster Bar
Multiple Locations, felixs.com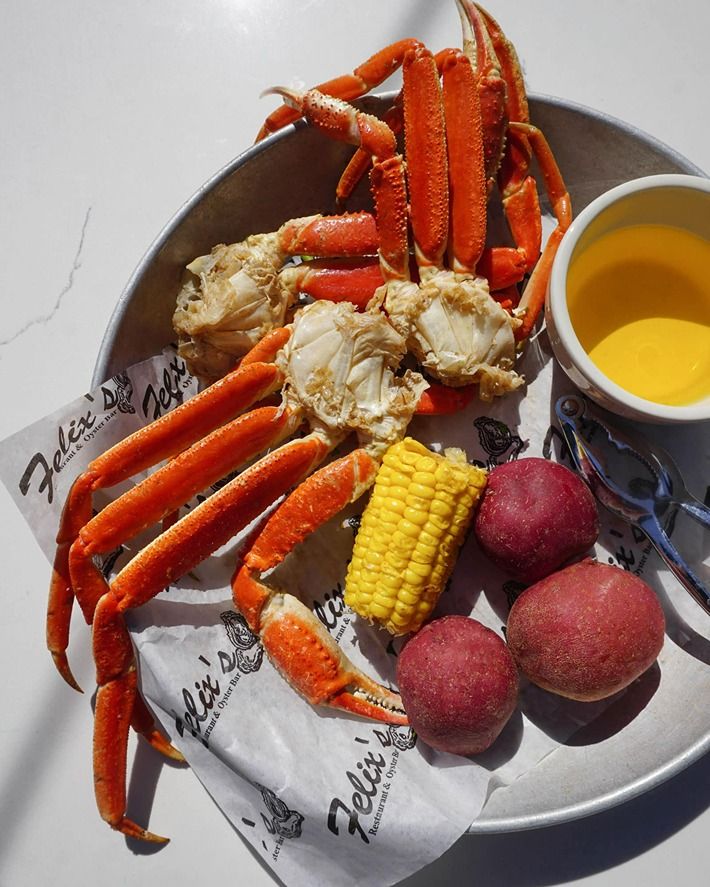 Just across the street from Acme Oyster House in the French, you'll find one of Felix's busy locations (739 Iberville St.). This restaurant is popular with tourists who love to see the oysters getting chargrilled through the window. Locals, however, love the waterfront restaurant in the Lakeview neighborhood (7400 Lakeshore Dr.) which is a perfect spot for a sunset dinner or sun-soaked lunch.
Felix's boasts a huge menu of everything from fried seafood platters to pasta to burgers. The Boiled Seafood section is seasonal, and every item is served with boiled potatoes and corn on the cob. Choose from crawfish, shrimp, crabs, snow crabs, and Dungeness crabs.
10. Hieux Boil Seafood House
Multiple Locations , https://www.boilseafoodhouse.com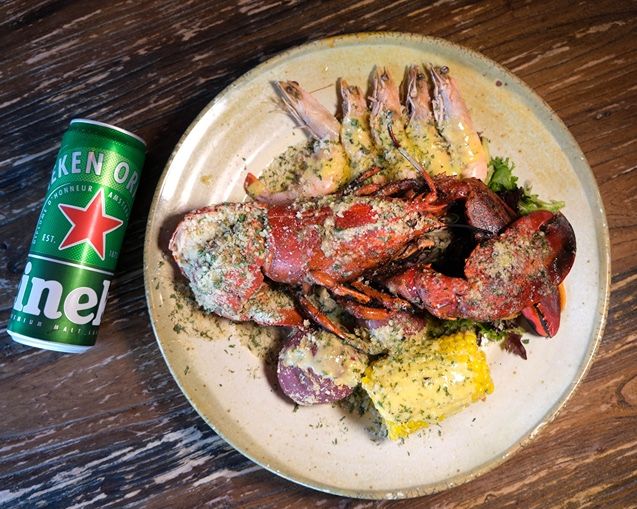 The founder's vision of Boil Seafood House is to have an establishment that great friends, family, and co-workers can all sit back and relax and have a great time. At Boil Seafood House, that's how it is—and all with fantastic seafood.
While there are a ton of options for your boiled seafood, the Feast is the most monster option. The Feast is able to serve an entire family—with one whole Maine Lobster, one pound of Crawfish, one pound Snow Crab Legs, one pound of shrimp Shrimp, one pound of clam, one pound of Mussels, two corn husks, and two Potatoes. They also have a fantastic variety of po-boys, oysters, and char-grilled platters.
Best Restaurants for Boiled Seafood in New Orleans
Even if you're not a fan of boiled seafood, or any kind of seafood, these local restaurants have something that you'll enjoy. And don't forget that these places are still happy to serve you even when crawfish boiling season ends. We still have three more great seafood seasons in between crawfish season.
Did we miss the best boiled seafood restaurant in town? Let us know where to go next!