Get your limes and salt ready because National Tequila Day is coming up on July 24! Getting a single margarita or a pitcher? Whatever it is, we know it'll be delicious!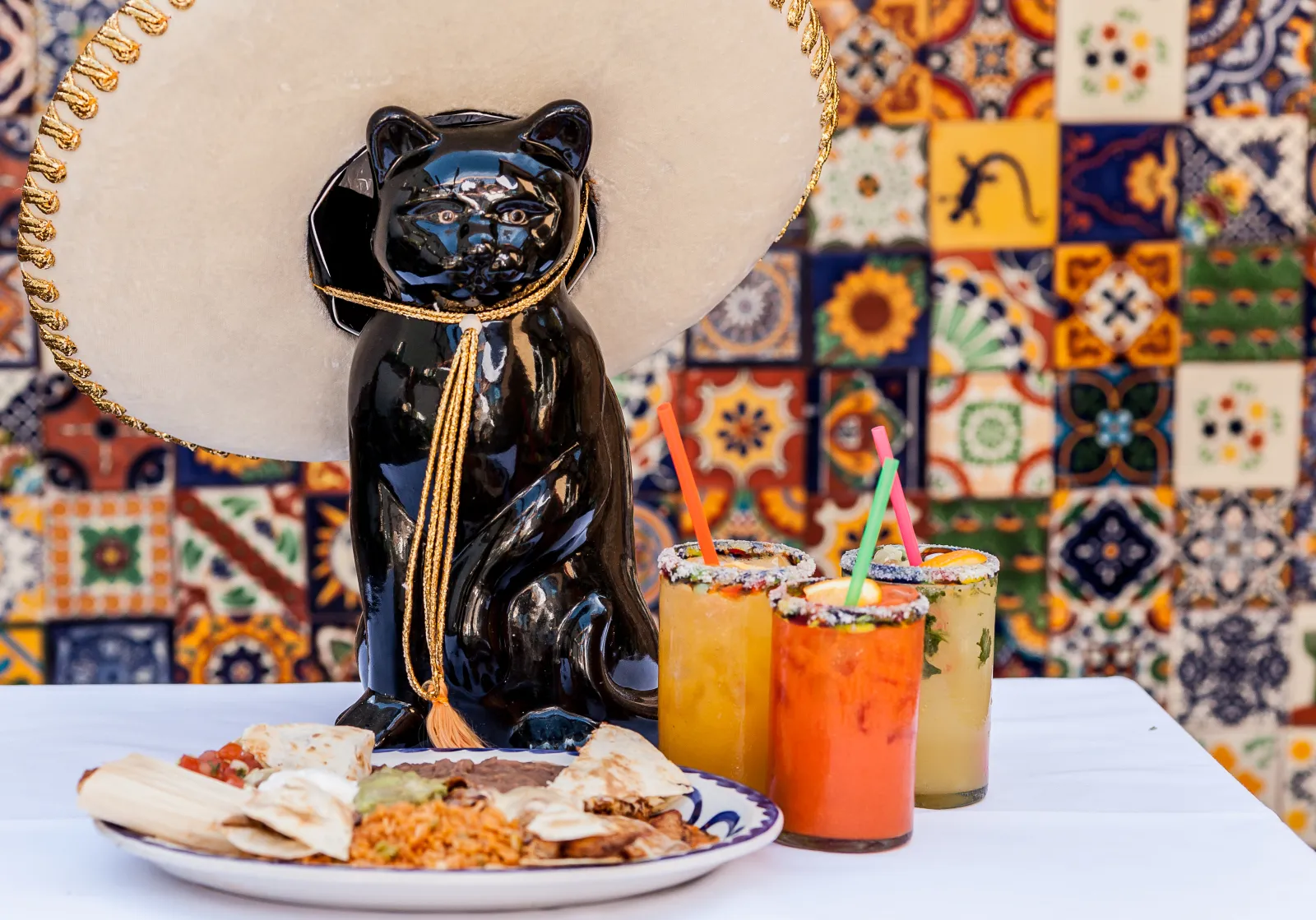 Juan's Flying Burrito
Juan's Flying Burrito has everything imaginable when it comes to tequila drinks. House and frozen drinks come in all different sizes. One of the best parts about Juan's is that you can make your own shot/pour/margarita. All you do is choose tequila or mezcal, shot or pour, choose if you want to add rocks glass or double tall margarita style, and finally, how you want it rimmed. This is a great opportunity for personalizing your drink and making the most of National Tequila Day. Multiple Locations, juansflyingburrito.com.
El Gato Negro
El Gato Negro offers all of the classics as far as authentic Mexican cuisine. Among their long list of mouth-watering dishes is an even longer list of refreshing drinks. You can choose from their famous margaritas such as Blood of the Devil or Carrot and Lime, or try one of their specialties like The Machoman or Strawberry Vanilla Dream. Their exciting and unique flavors are going to keep you wanting seconds, so you might as well just start with the 64 oz. pitcher! There are over 40 different flavored tequilas here to celebrate National Tequila Day with. Multiple Locations, elgatonegronola.com.
Santos Bar
This Rock and Roll live music venue is sure to keep you on your feet. Built in 1722, Santos Bar has an interesting history, which includes being an orphanage, hospital, brothel, rum raid bar, mafia hideout, and the famous underground goth bar The Chrystal. If you're into ghost tours and the voodoo touch of New Orleans, this is the place for you. Although you might be drawn to the karaoke downstairs, be sure to make your way upstairs to the tequila bar on July 24! 1135 Decatur St., 504-605-3533, santosbar.com.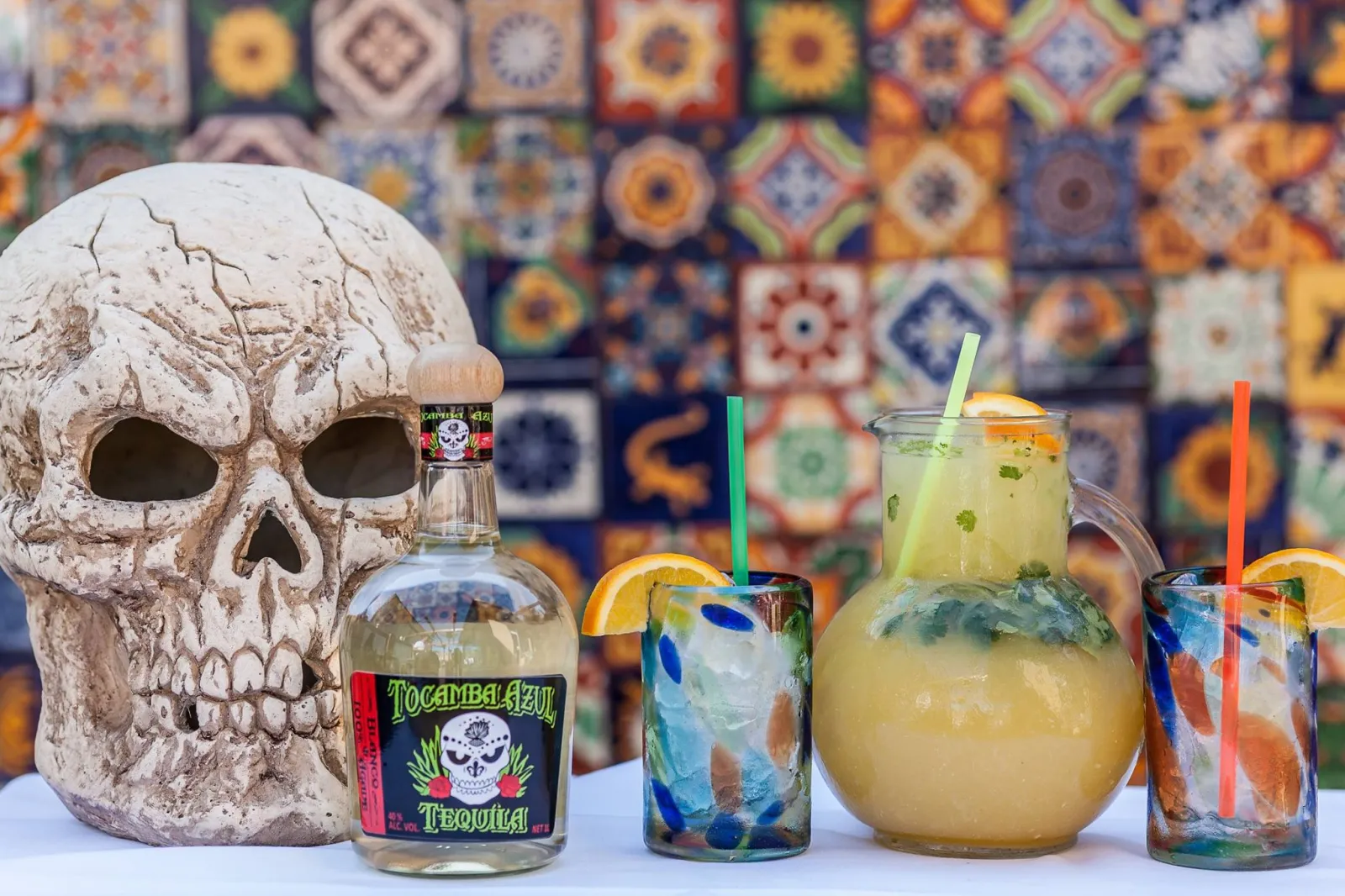 Lucy's Retired Surfers Bar
Lucy's Retired Surfers Bar will have you feeling like you're sipping your margarita on a beach in the Caribbean! It was born in 1985 in the Upper West Side of Manhattan, but made its way down to the Big Easy in 1992. With multiple locations now around the country, Lucy's aims to honor the culture that surfers were raised on—what they call The Secret Life—no matter the location. There are five tropical margaritas to choose from, all with fresh fruit and tasty tequila! While you're there, you may even consider trying the infamous Scorpion Shot or Worm Shot. 701 Tchoupitoulas St., 504-523-8995, lucyssurf.com.
Jewel of the South
Jewel of the South puts a unique touch on Cocktail Hour in New Orleans. It isn't just a cocktail; it's an experience. The Cocktail Hour Experience is a series of limited engagements, each offering a unique theme and menu. Tickets are purchased in advance and include a welcome cocktail, two drinks of your choosing, and snacks. For National Tequila Day, go and try one of their beloved Summer Subtropicales menu items: the Sword Lily. This cocktail, made with tequila, mezcal, yellow pepper pineapple cordial, and lemon, serves as a nod to the Caribbean and is just as tasty as it is beautiful. 1026 St. Louis St., 504-265-8816, jewelnola.com.