Generations of Service at Antoine's
Established over 180 years ago, Antoine's Restaurant is not only the oldest restaurant in New Orleans, it's the oldest family-owned restaurant in the nation.
Residing at its original location on Rue St. Louis, the place is, in fact, a sort of living history museum. The menu, though slightly shortened, remains unchanged, and the entire staff is dedicated to providing guests with the same exact dining experience they would have had in 1840. Legacy and preservation are everything at Antoine's, so much so that families have returned over the years, not only as customers, but as waiters—families who have been together now for as many as four generations.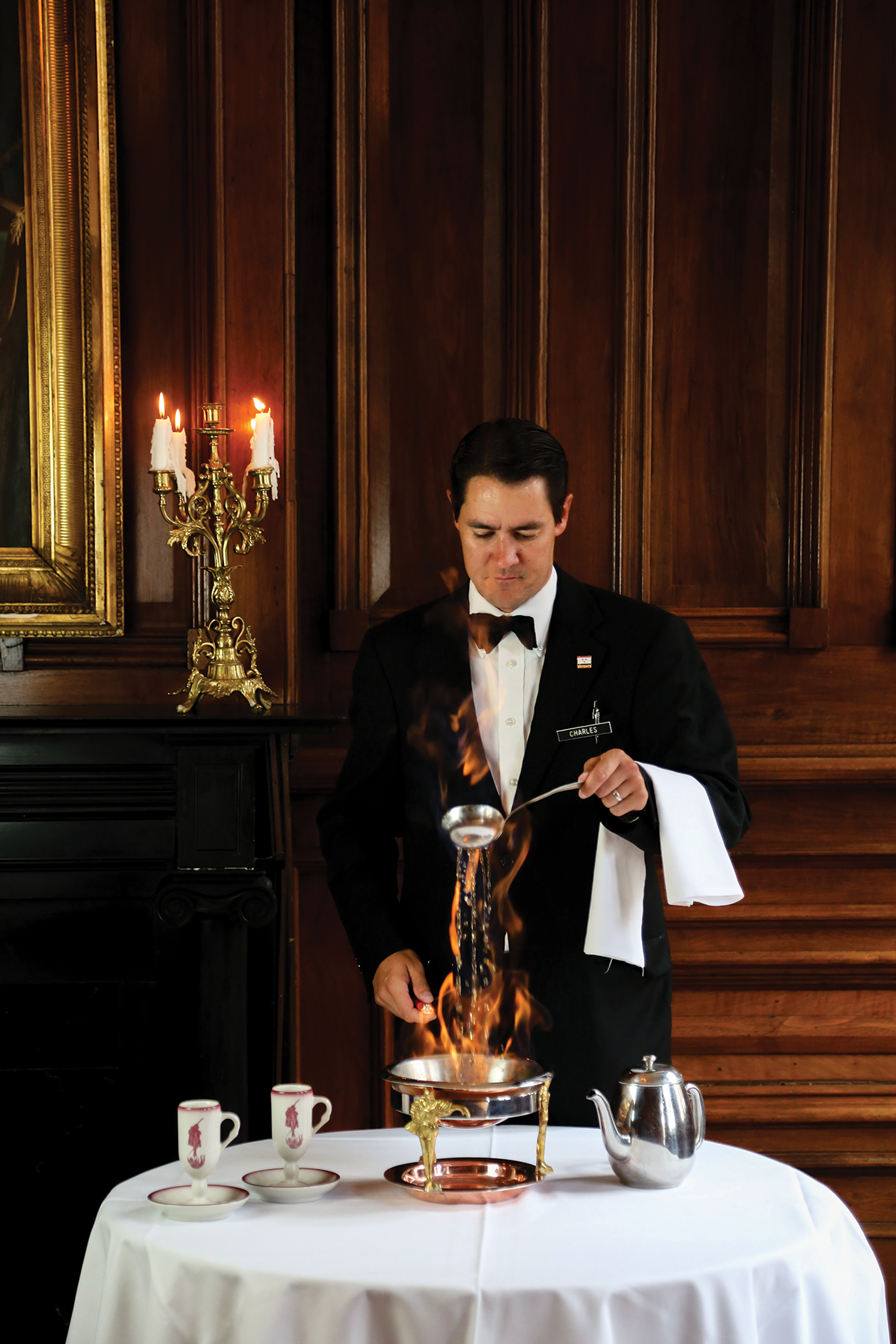 Being part of the Antoine's family, smack in the middle of the French Quarter, certainly guarantees a degree of excitement, and a collection of unforgettable experiences. Charles Carter remembers his first day, January 17, when he was 15 years old. "I started on Proteus Monday, the busiest day of the year, on Lundi Gras. 1,000 people. I'll never forget the day. 60 guys just working the floor, running around like crazy, getting everything prepped. It was insane."
A playfulness, a twinkling lightheartedness, pervades the atmosphere and conversation in Antoine's, a tendency toward frivolity that is enhanced during the holidays but is ever-present—thanks to the performative art that is being a waiter at Antoine's. Expect storytelling. Expect drama. Expect casual colloquial niceties of the Old South like "sugahs" and "babies," as well as baskets of hot French bread that steadily fall like soft rain on the white linen. Expect a full glass. Expect to be treated like family. Expect a quintessentially New Orleans experience.
Charles Carter, a third-generation waiter at Antoine's, had a childhood filled with memories of spending time with his father and great-uncle at the restaurant. He recalled eating ice cream out of a coffee cup in the Mystery Room—what was once a speakeasy—and said, "I knew then that this, this is what's up—like family, the guys, the waiters. I grew up here. Whether it be in the front or the back of the house, we roll together. It's a whole crew effort. This restaurant is different from any other restaurant that you know—because it's family-oriented."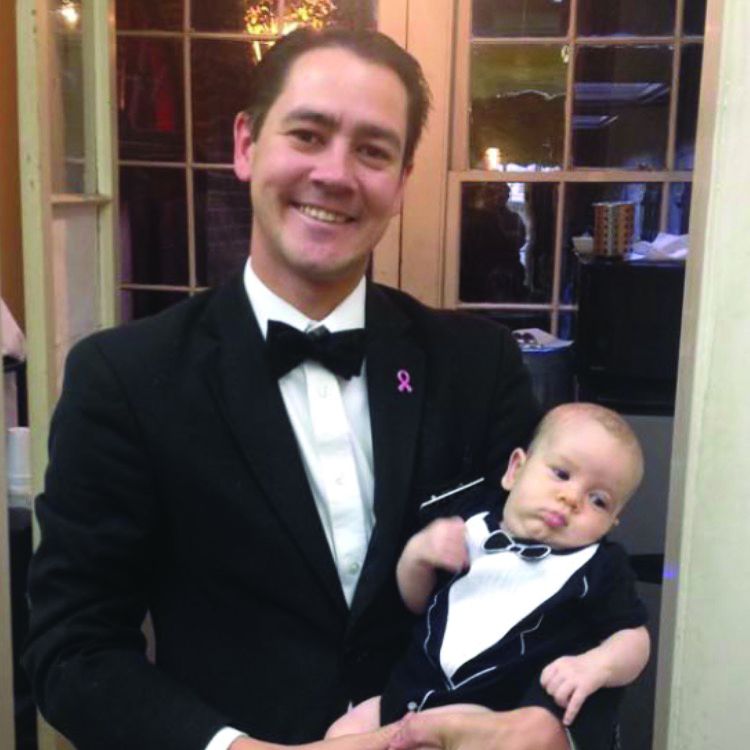 When Charles began his career at Antoine's 24 years ago, a person needed to be an apprentice for 5-10 years before becoming a waiter. It takes years to hone their craft. Waiters are expected to know the menu—over a hundred items, all in French. They know exactly what seafood is freshest and best, customizing recommendations. They get to know who they serve and have their favorite drinks ready when they arrive. Impressively, waiters never write down a single order. Essential to preservation, memory is of the utmost significance at Antoine's.
"There's no written recipes," Carter explained. "Everything is done chef-to-chef. Just like on the floor, we roll from waiter to waiter. So my dad taught me the way he was taught 50 years ago, so if a customer comes in today, 2022—they got computers, iPads, you got kids running around—they're getting served the same exact way they would have gotten served 70 years ago because it's handed down, generation to generation, from waiter to waiter, in an apprenticeship."
"They teach you the wine," Carter continued. "You learn all the sauces, not the cooks. The waiters know almost more than the cook does. That's why it used to be such a long apprenticeship. And these are dishes that date back over a hundred years. Here, it takes time. You have to know what's in what."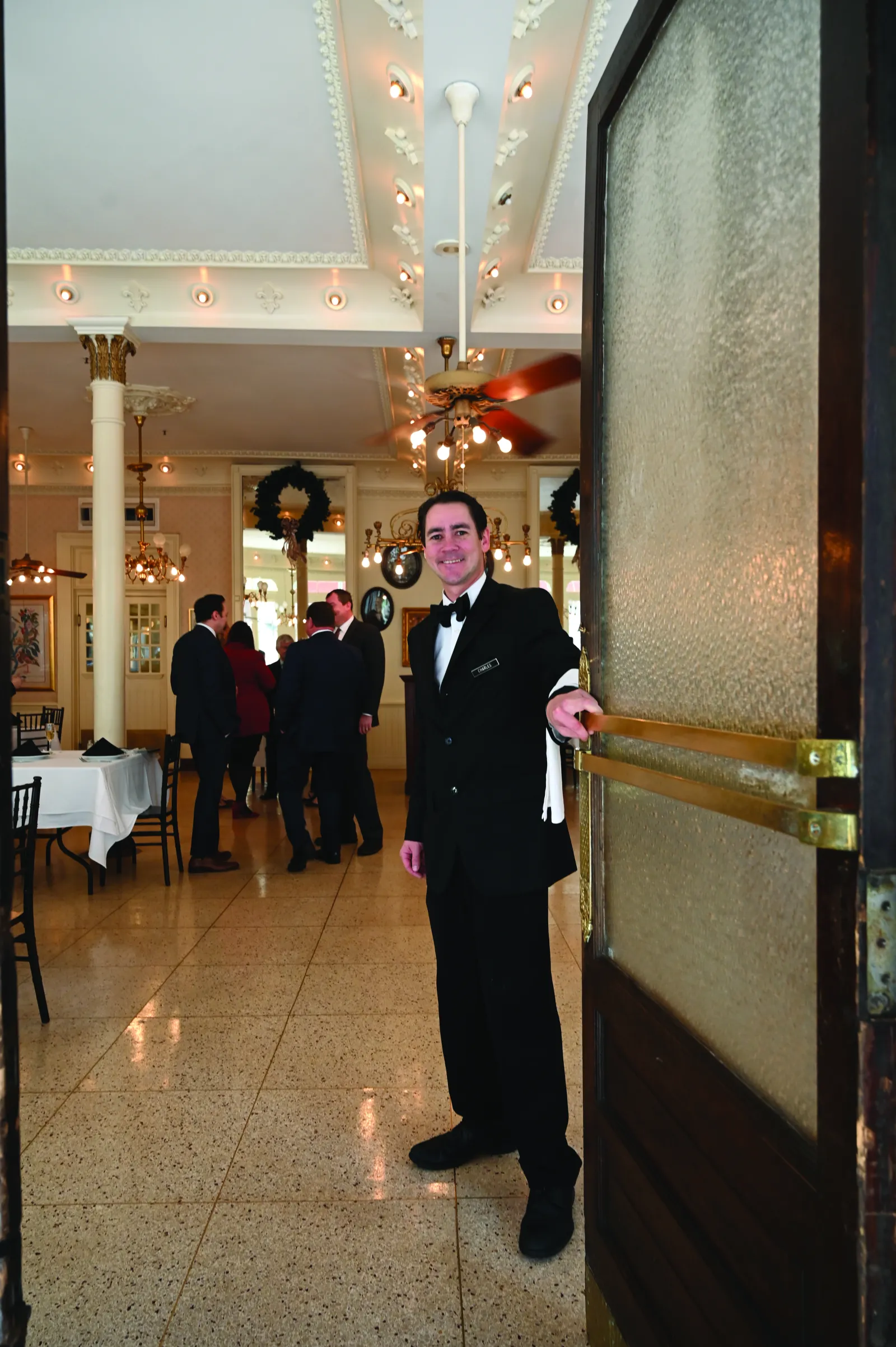 "It's really a pride thing, too," Carter emphasized. "You know, Antoine's is a world-famous name, and people think of it in a certain way. It's a three-hour experience. It's more of a personal thing rather than turn-and-burn. It's very personable. It's a relationship, not a job. And we keep it that way. People don't realize you can make a living, you can make a career, out of working here. Once you're a waiter, you're made. And it's life. You're a lifer. And that's how it is. It's what we chose."
2022 is treating Antoine's well. In fact, Antoine's has more business than they can handle, for they are in dire need of new apprentices. "It's hard to get people to get back to work, and they could be making money," Carter explained. "When we used to do 500-600 a night, we can only do 300. It's just the wait staff situation. Right now, we're at about 50% staff. We have waiters coming back that haven't been here for 20 years. That shows love to the restaurant because they could have gone anywhere."
New blood is entering the scene, though, and Antoine's wait staff couldn't be happier to extend the family. Apprenticeships are no longer limited to family and friends of family. The duration is much shorter now, too, with ambitious apprentices becoming waiters in two or three years as opposed to a decade. That said, the next generation of waiters is also in training, ready to inherit their family's position—apprentices like Meghan Ruiz, who is studying under her father, Murphy Ruiz. Like Carter, she is soon to become a third-generation waiter at Antoine's.
Ruiz said she "grew up with such great, amazing people who are masters of their craft" and that it is her honor to preserve her family legacy and the Antoine's tradition. Like so many others at Antoine's, she concluded, "It's like family. I love this place."