The Fried Chicken Festival has been a hit since its opening in 2016. Today with 50 restaurants, 3 entertainment stages, an ever-expanding car show and so much more, there is no wonder why this festival has grown to its current multitude, with over 100,000 attendees this past year.
This year's festival, held September 30 through October 1, is set to be their biggest one yet and is returning for a 2nd year to the scenic New Orleans Lakefront along Lakeshore Drive.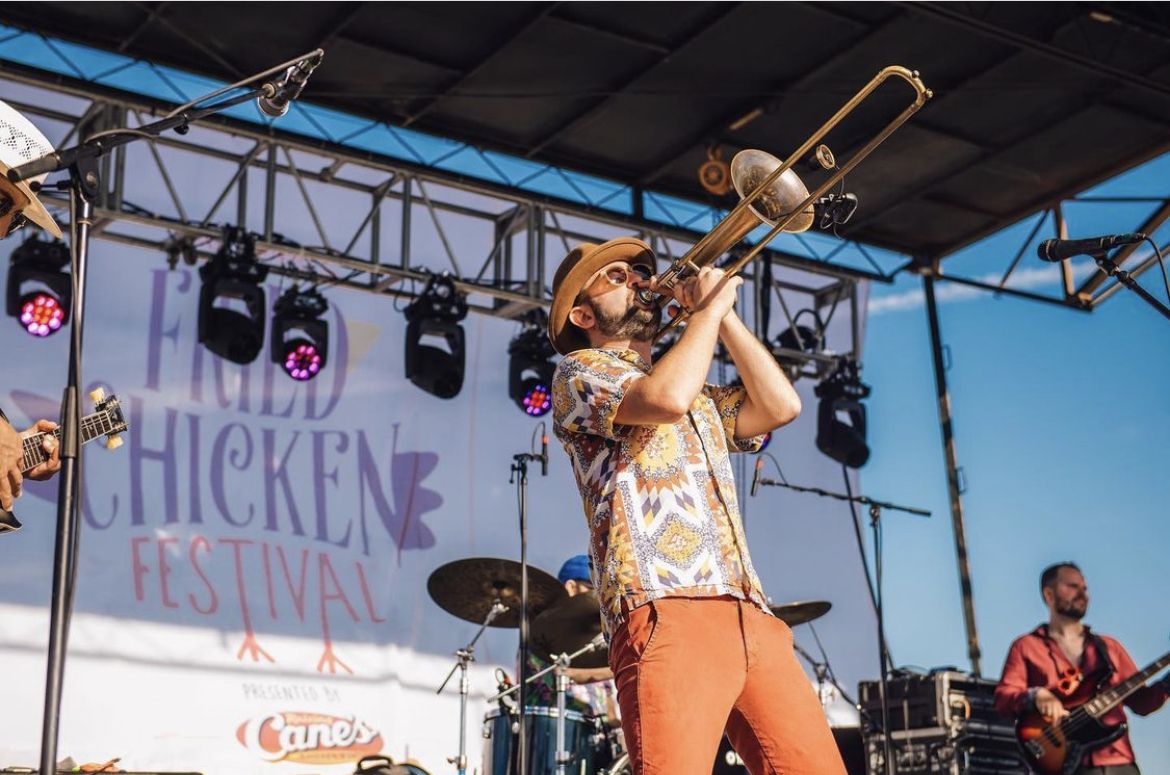 Being one of the most anticipated festivals this year, Where Y'at decided to have a sit down one-on-one with festival creator and CEO of Spears Group, Cleveland Spears III.
Founded in 2008, Spears Group is a communications agency that started in New Orleans and currently works with clients across the country. As founder, president, and CEO of the company, Spears has had his share of ebbs and flows. But his experience and talent in the communications industry is hard to match.
WYA: How did you get your start in this industry?
SPEARS: I knew that I wanted to be an entrepreneur since high school. It was always the plan, I just needed to execute it.
I started out working for an ad agency that had an entertainment division that produced entertainment events. After they recruited me to run their agency and events for a period of time, I felt like I had done well enough to branch off and do it for myself. After a short period with that company, I ended up launching Spears Group in 2008.
WYA: What are some of the other events that Spears Group has produced?
SPEARS: We first produced a summer series for a client called Uncommon Saturdays. It was actually a very small indoor event, a bit different from what we do today with our larger festivals. Then we brought Le Diner en Blanc to New Orleans around 2011-12. We also created the Millennial Awards, which grew into Emerge Summit + Millennial Awards.
We later produce a traveling wine festival called Célébrez en Rosé which we've hosted in Atlanta, Houston, Nashville, DC, and Chicago.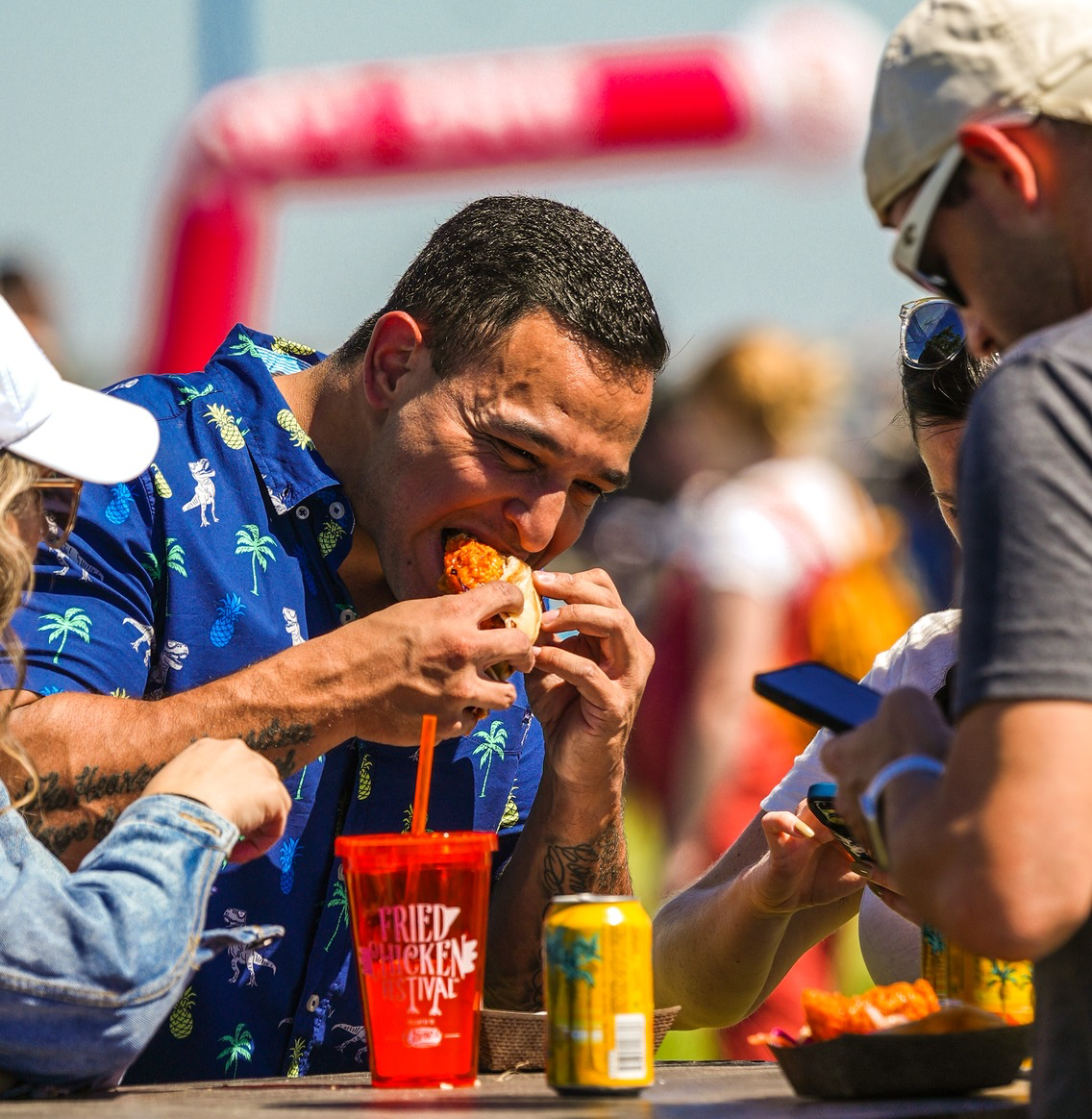 WYA: How did you come up with the idea of creating a Fried Chicken Festival?
SPEARS: The coolest thing about Fried Chicken Fest is how it came to be. I attended a Racial Reconciliation Retreat for Mayor Landrieu in 2015 with other business and civic leaders. The retreat was a weekend event where people came together to participate in trust activities to get different races to interact and be more inclusive.
After two days of the retreat, my close friend and colleague jokingly mentioned that creating a fried chicken fest could be an easy way to solve racial issues stating, "Everyone will come because everyone loves fried chicken."
I looked at her and said, "That's brilliant." And then I said, "Don't repeat that to anybody else."
The next day I brought it up in our staff meeting at the Spears Group, and of course the initial reaction was, "Do you want to be the black guy starting a fried chicken fest?"
Honestly, there were reservations for me at first, but ultimately we thought it was a cool idea. We knew that people want to have authentic experiences and nothing is more authentic and less pretentious than hanging outside and enjoying fried chicken with your friends while listening to local music.

That said, I reached out to that friend, Jade Brown-Russell, and asked her to be our partner and the rest is history.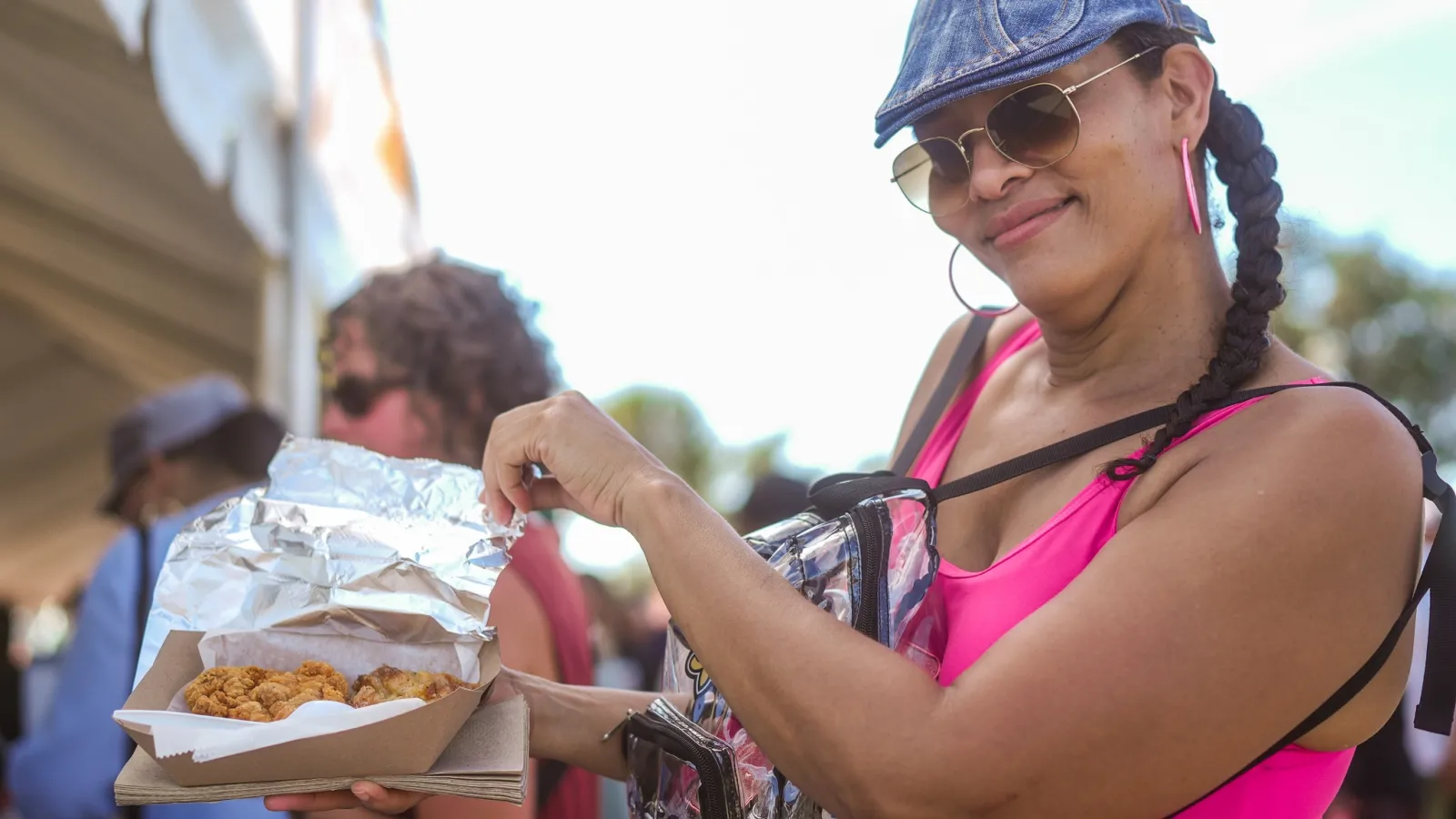 WYA: The festival is now at its third location. What brought you guys to the Lakefront?
SPEARS: Our first location was Lafayette Square because we were new and wanted somewhere with great familiarity. When we grew in size, we had to move. But we wanted to stay in a popular area because the concept was still too new, so we went to Waldenburg Park. Being right outside the French Quarter.
When we were ready to move again, we felt like the brand was popular enough on its own to try something more experimental. We then made the decision to be the first festival held on Lakeshore Drive.
WYA: How do you decide which food vendors are involved?
SPEARS: There's an application process where restaurants can apply and a committee of people decide which restaurants participate in the festival. Surprisingly, I'm not much involved in picking the restaurants. When the committee makes their decision, they look at qualities such as exotic offerings and menu creativity. We love to see people do cool and unique things with fried chicken.
90% of the slots are filled by applicants. The other 10% are restaurants we recruit to be involved in the festival. We have a list of restaurants that we would like to have at the festival. One of those in the past was Gus's Fried Chicken. We recruited them to be in the festival. It was their first exposure to New Orleans. They loved it here so much that they opened their restaurant.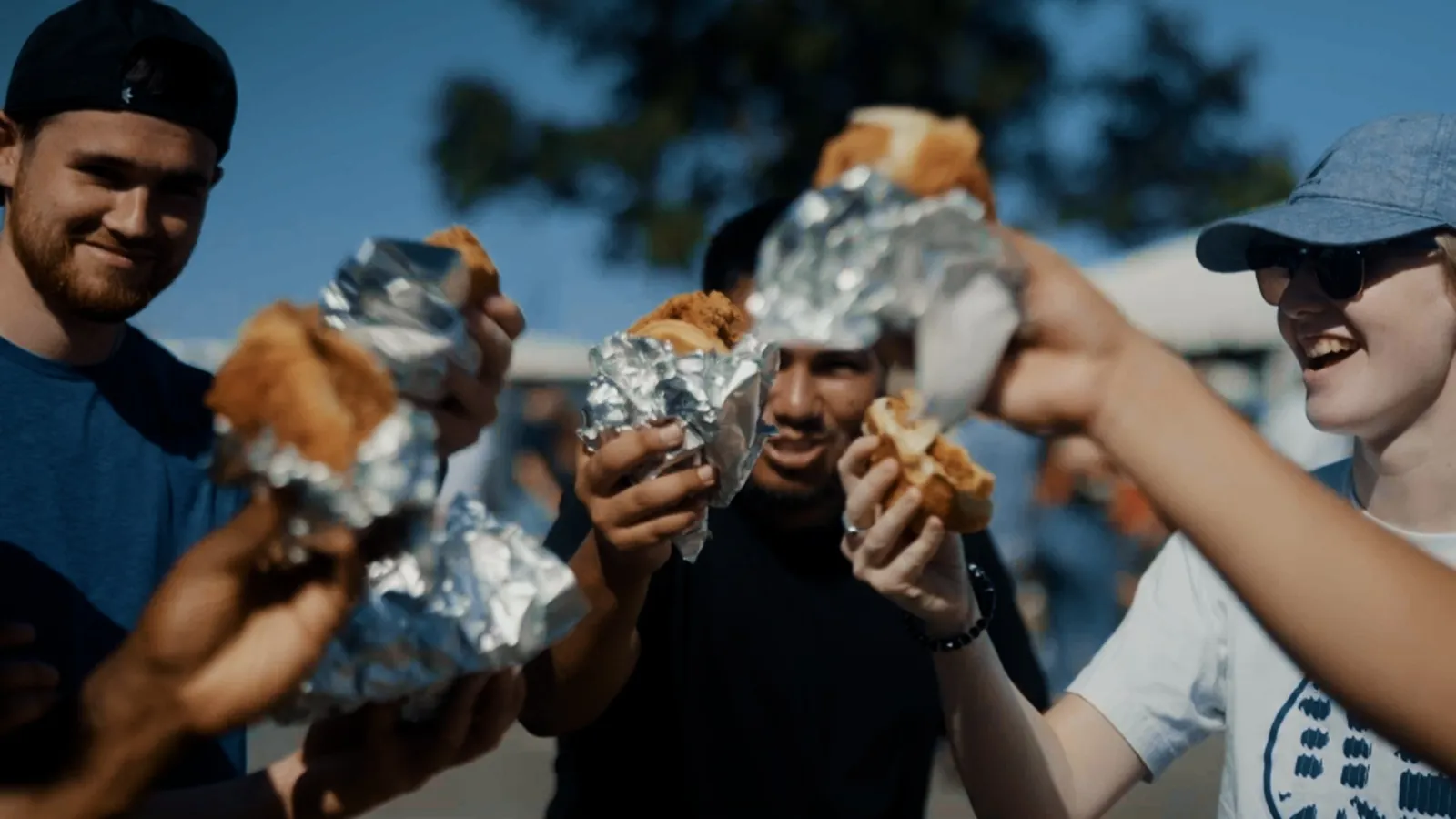 With the heavy anticipation of this year's Fried Chicken Festival, Cleveland Spears III states that there are a few core values that he would like to maintain. Though producing an event of this multitude is incredibly expensive, his hope is to maintain the festival's accessibility and diversity.
"While we charged a fifteen dollar admission last year, we also gave out 50,000 free tickets," Spears says.
Not planning to give away as many free tickets as last year, Spears promises that as long as he's over the festival, he will assure it continues to be an affordable fest.
"The main thing I want people to experience at the Fried Chicken Festival is the incredible vibes," states Spears. "There is food everywhere you look, music everywhere you look, and an amazing unobstructed view of Lake Pontchartrain."
Be sure to come out to this year's Fried Chicken Fest held on September 30 through October 1. Tickets are $15. For more information please visit: friedchickenfestival.com