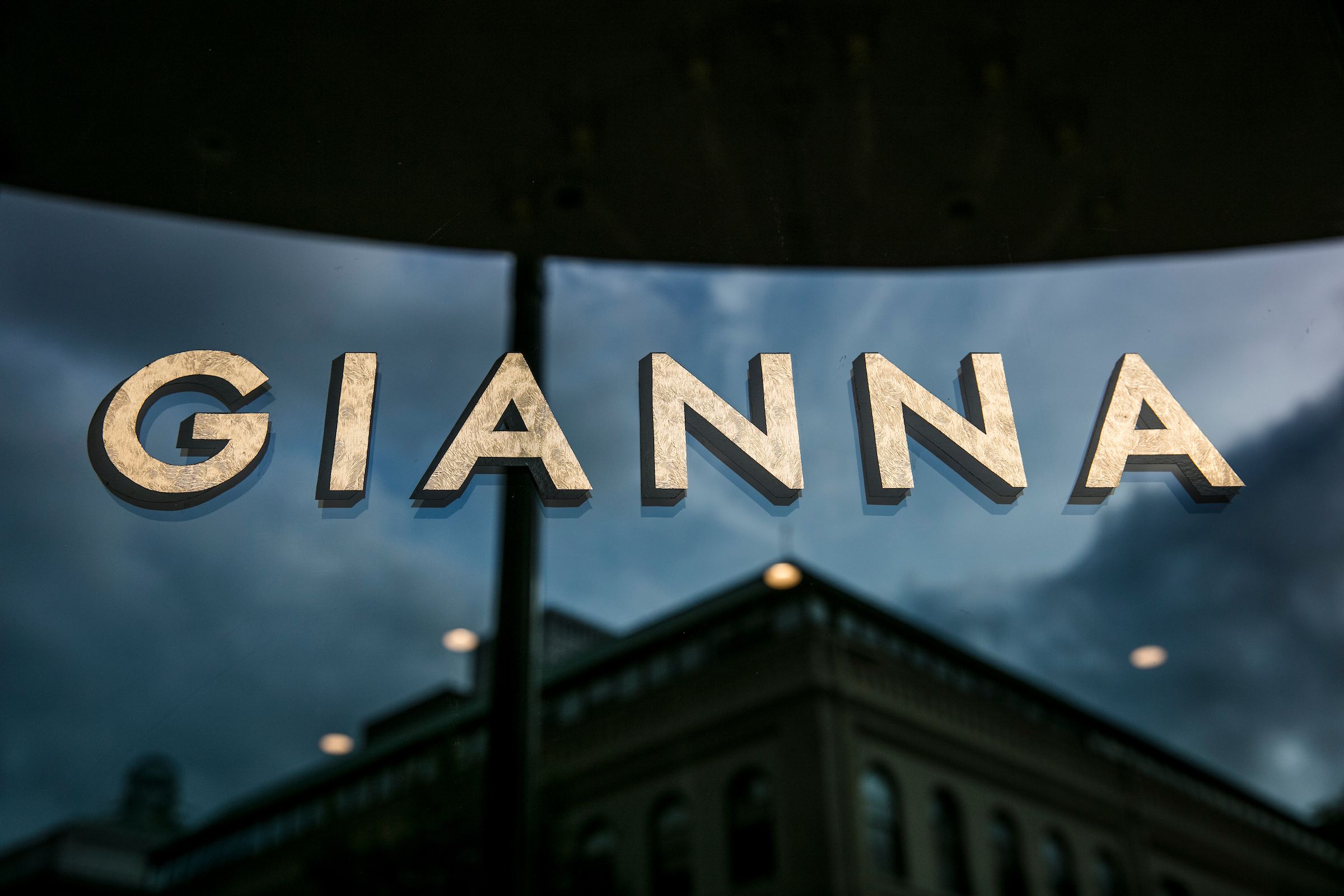 Grazie!… Many thanks to the Link Restaurant Group, who just launched Gianna, a new Italian restaurant that moved into the Warehouse District. Rebecca Wilcomb, winner of the 2017 James Beard Award Best Chef: South, is partner and executive chef of the new eatery and has named it after her grandmother. Located on the corner of Girod and Magazine Streets, Gianna is only a block from Pêche Seafood Grill (another Link restaurant), not to mention Sofia, another Italian spot opened several months ago by the folks behind Barcadia. Gianna's menu offers dishes like creamy polenta with lamb sausage gravy, Gianna's tortellini in brodo, linguine with clams, and veal saltimbocca.
700 Magazine St., (504) 399-0816, giannarestaurant.com
Same industry, different role… According to Nola.com, Mississippi-born chef Brad McDonald has left Couvant, the French restaurant at the Eliza Jane hotel, which just opened in August 2018. A different kind of opportunity drew him to accepting a position as the food and beverage director at Ace Hotel. Couvant has yet to fill the vacancy left by McDonald's abrupt departure, but they are looking, and we can't wait to find out who it will be!
317 Magazine St., (504) 822-1234, couvant.com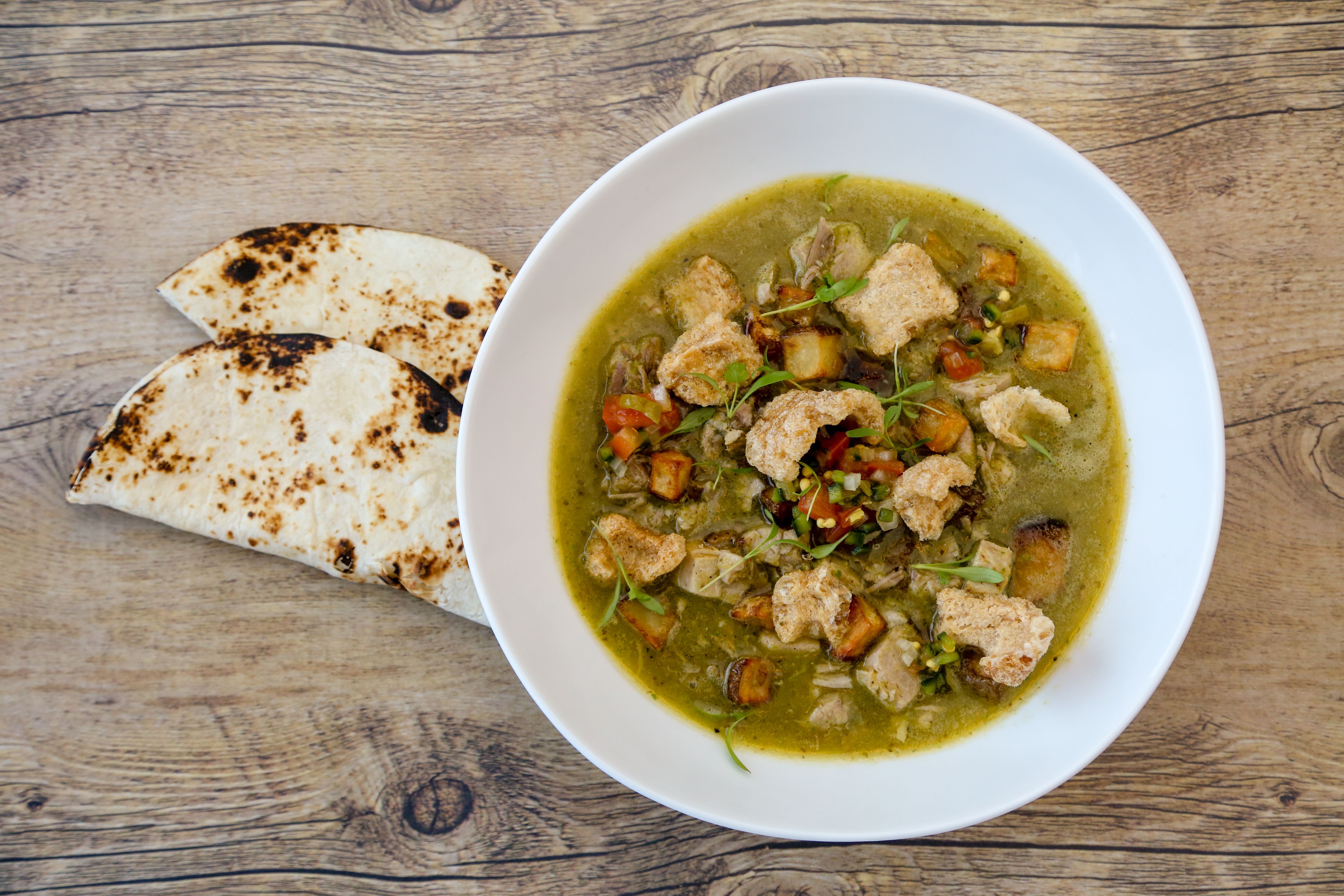 Olé, NOLA!… A new restaurant fusing Latin American and New Orleans cuisine opened in the Garden District last month. Nolé, located in the refurbished Cheesecake Bistro building, is the brain child of Al Copeland Jr. and Executive Chef Chris Lusk and features dishes like guacamole with New Roads smoked pecans, nachos with tasso and red beans, duck confit empanadas, and chicharron-crusted pork tenderloin with plantains and sweet potatoes. "The flavors combine seamlessly and so do the cultures that share a love and zest for life that's unfound anywhere else," says Copeland. Nolé, in an effort to support Louisiana vendors, uses bread from Dong Phuong, tortillas from Hola Nola and Mawi, Chisesi Brothers ham, and PJ's Coffee, among other local favorites. The restaurant also features a covered outdoor patio with a winged mural painted by Gentilly artist Marcus Akinlana.
2001 St. Charles Ave., (504) 593-9955, nolerestaurant.com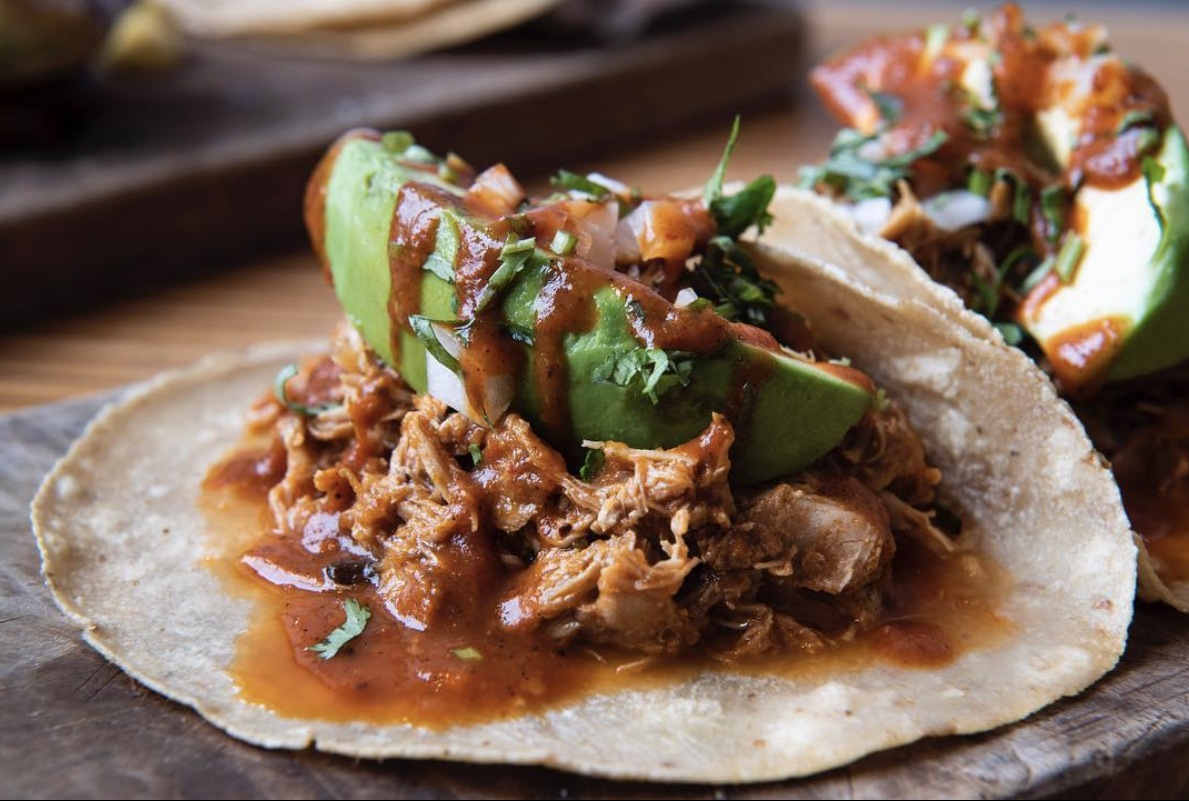 Más!… Bringing even more Mexican cuisine to the table, Otra Vez was launched recently by New York chef and restaurateur Akhtar Nawab. Located in The Standard building in the South Market District, this contemporary Mexican restaurant offers dishes like chilaquiles with shrimp and fideos, roasted drum with olive salsa, slow-roasted beef ribs with Coca-Cola BBQ, and pumpkin blossom quesadillas with ancho chile. Currently, Otra Vez is offering dinner Monday through Sunday, with lunch and brunch coming soon.
1001 Julia St., (504) 354-8194, otraveznola.com
"You'd have me down, down, down to my knees!"… Barracuda, a tiny taco stand on Tchoupitoulas, was opened early last month by owner Brett Jones, former chef of culinary pop-up Dinner Lab. The menu, like the restaurant, is small, with six different tacos (that can also be eaten as bowls) and a few sides, like canary beans in broth, pickles, and "herby" rice. The tacos range from pork belly carnitas or chicken with achiote and turmeric adobo to crispy Mississippi catfish with green cabbage and salsa macha. Barracuda is open Tuesday through Friday, from 4 until 9 p.m.; all day Saturday, from 9 a.m. to 9 p.m.; and Sunday, from 9 a.m. to 3 p.m.
3984 Tchoupitoulas St., (504) 266-2961, eatbarracuda.com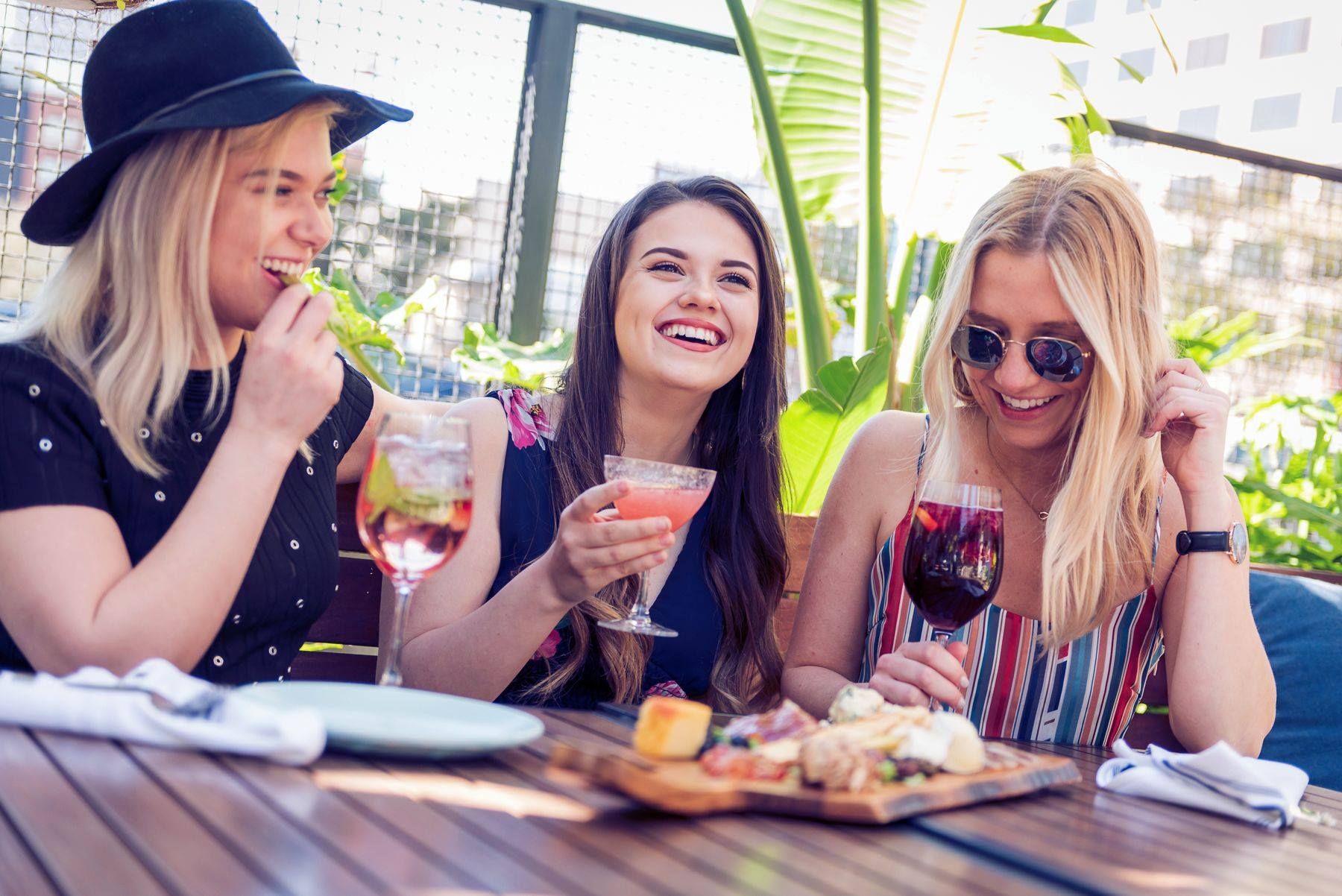 New & Improved! … Copper Vine, Kyle Brechtel's new CBD wine pub, has recently upped its brunch game. Brunch is now available Saturday and Sunday, when guests can enjoy unlimited mimosas, refreshing Poinsettias made with blanc de blancs, or sparkling rose, for $20 per person! You can imbibe to your heart's content while diving into a delicious menu created by Executive Chef Mike Brewer and Chef de Cuisine Amy Mehrtens, with dishes like chicken fried duck confit with a cornbread waffle, shrimp and grits with a rosemary and mushroom demi, and a Dutch baby pancake with lemon curd and macerated berries.
1001 Poydras St., (504) 208-9535, coppervinewine.com
Behind the stick … SoBou Restaurant, part of The Commander's Family of Restaurants, recently tapped Amanda Thomas as its new bar chef. Born in Connecticut, Thomas worked locally at Kingfish under the tutelage of Chris McMillan and his wife Laura at Revel and then did another stint as manager of the bar at Apolline. At SoBou, she's whipping up creations like the "Elixir 11," with Brugal 1888 and Giffard Peach Liqueur, and the "Tip of the Iceberg," made with Reyka Vodka, Cocchi Rossa, rose water, and strawberry shrub.
310 Chartres St., (504) 522-4095,sobounola.com
So sad to see you go …
After only a three-month go of it, Li'l Dizzy's has left the kitchen at the Rendon Inn. Thankfully, the original location is still in the Treme! According to The New Orleans Advocate, Lee's Cajun Cuisine has taken over and is serving items like loaded tater skins, Jack-stuffed boudin balls, cheese fries with gravy, lobster mac 'n' cheese, green bean fries, wings, and more. Maybe they'll stay?
In other news, it seems that our loss is Seattle's gain, with bartender extraordinaire Abigail Gullo moving to the Pacific Northwest to head The State Hotel's Ben Paris bar. Though we wish her every success in her new endeavor, she will most definitely be missed.