It seems nothing can slow down these hardworking, food-loving industry folks. What with the pandemic, Hurricane Ida, labor shortages, and supply-chain shortages, it's downright shocking restaurants are around at all, let alone seeing new ones open up like mussels
on the steam! You certainly won't hear
us complaining.
Jammin' on St. Claude … There's now a permanent place to get your jam-on in Bywater! Jam-making queen Sara Levasseur of Jamboree Jams has her own digs at long last, located in the St. Claude Avenue shop that formerly housed Shank Charcuterie. Stock your pantry and get your holiday shopping done early with jar after jar of locally-sourced, fruity flavors like blood orange sumac, blueberry star anise, peach rose geranium, and spicy satsuma. Not only does the shop (and her online store) offer an endlessly creative array of jarred delights, every weekend (their hours are Saturdays and Sundays, 9:30 a.m. to 1 p.m.), Jamboree Jams features tasty treats like jelly-filled donuts, potato and leek quiche, apple fritters, pizza pockets with roast tomato and feta, choco-chunk cookies, and soft-serve ice cream.
2532 St. Claude Ave., jamboreejams.co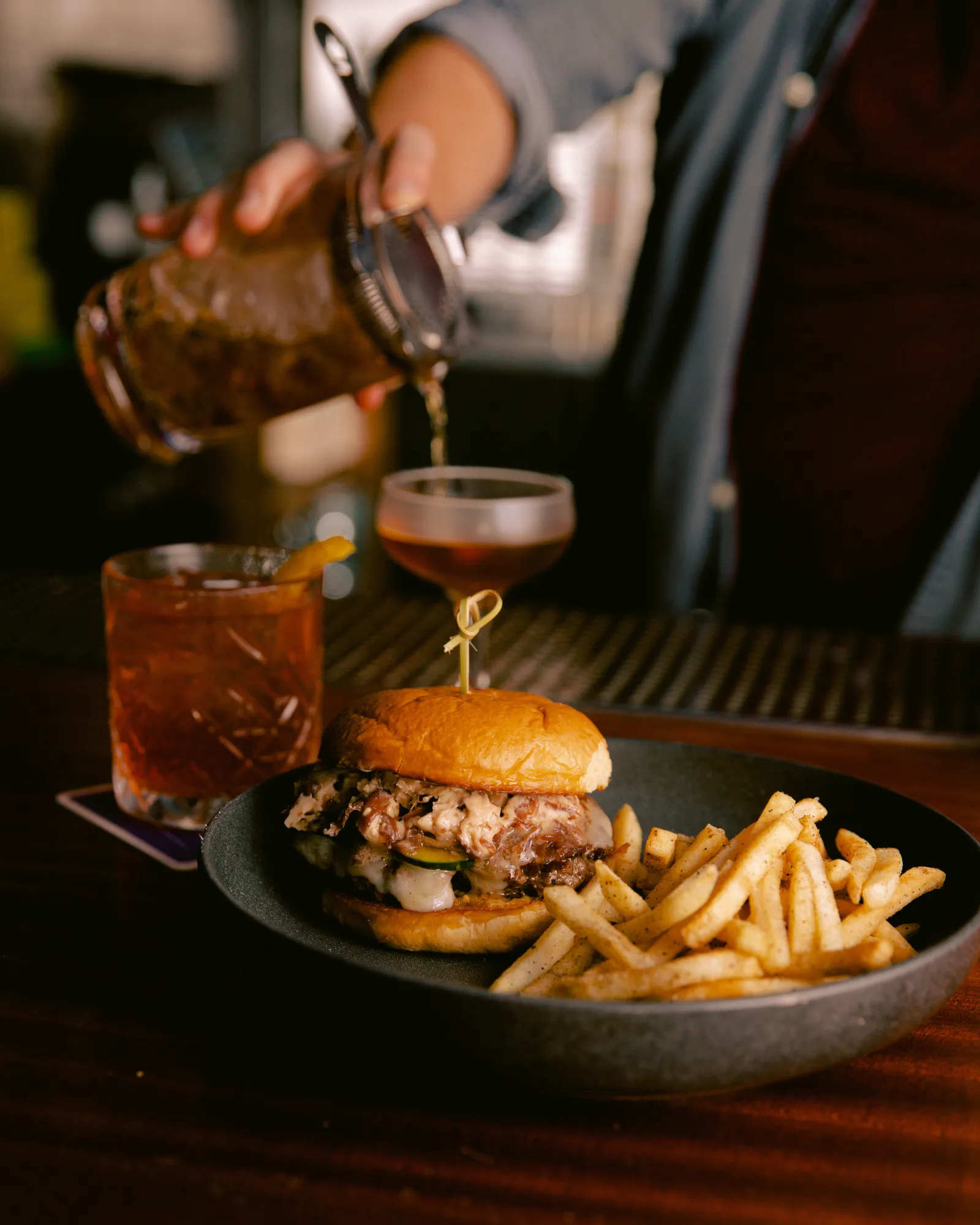 Where there's a will … Though fans were crushed a little when LeBlanc + Smith closed their French Quarter gastro pub Longway Tavern, hopes rose again when the unique space underwent a décor change and reopened as The Will & The Way. With seasoned bartender Tommy Linville behind the stick and Mississippi-born Josh Williams in the kitchen, the Toulouse Street bar has a different flavor, but the same convivial atmosphere. Savor bites of chili trail mix popcorn or Natchitoches meat pies with cocktails like the "Saint Giles Rookery" made with gin, blackberry, Gunpowder Tea and cardamom. The Will & The Way is open daily until 1 a.m.
719 Toulouse St., thewillandtheway.com
Kisses from Mexico … Nanyo Dominguez, a Mexican-born chef who's worked in local restaurants like Johnny Sanchez and Tito's Ceviche & Pisco, recently launched his own brick & mortar Bésame on S. Rampart Street. Self-dubbed as "Latin-style tapas," this Arts District restaurant, right across the street from the Saenger Theater, offers a colorful cross-section of South American cuisine, from Oaxacan, Gulf fish ceviche with mezcal and roasted guajillo to Colombian arepas with braised pork and chipotle slaw, as well as seafood paella. Headed by New Orleans-born Haley Saucier, the bar program at Bésame stays within theme, creating beverages featuring mezcal, pisco brandy, and rum.
110 S. Rampart St., 504-308-0880, besame-nola.com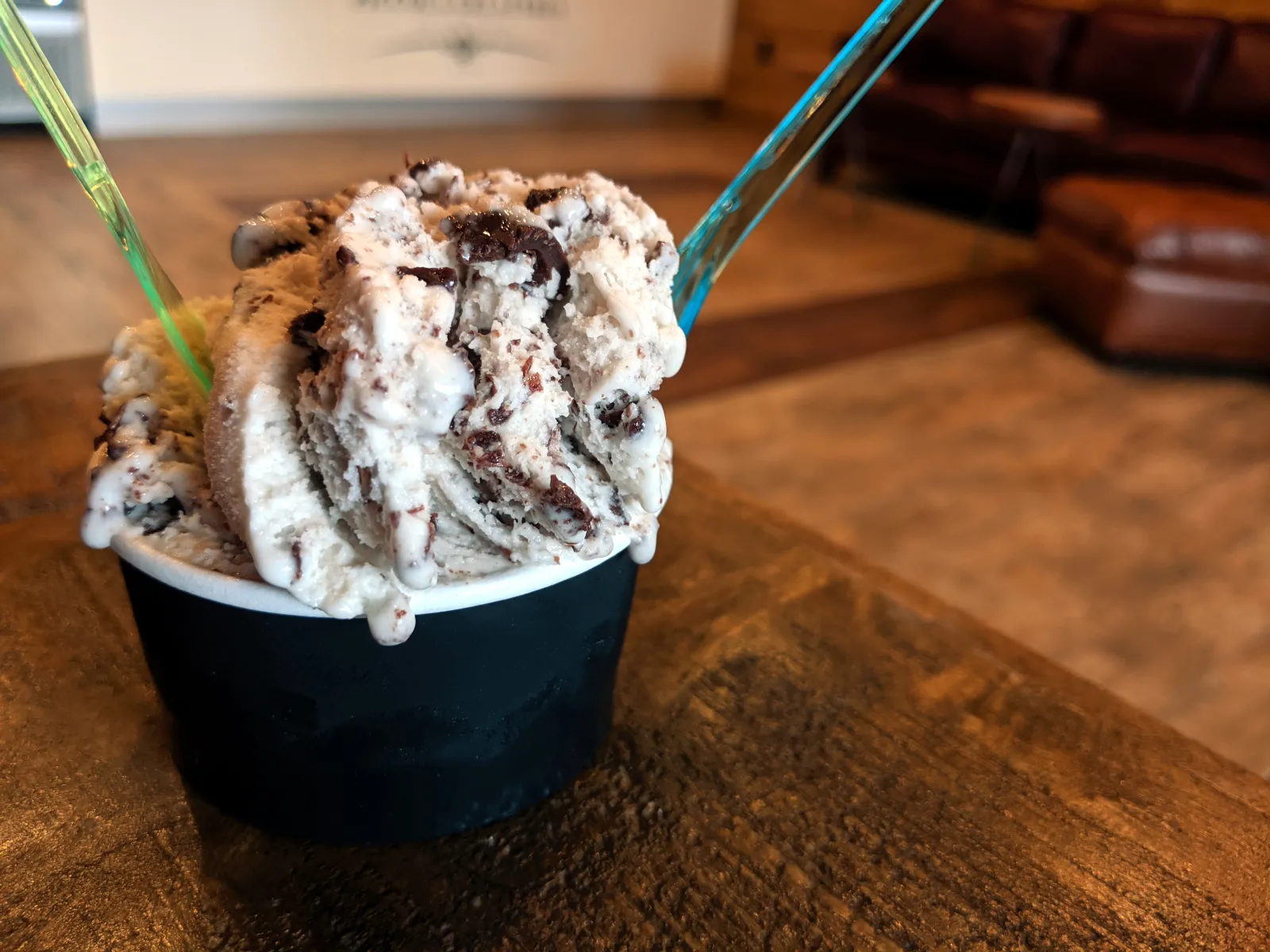 Movin' on up … At Piccola Gelateria, owners Ross & Ria Turnbull counted down the days till they moved from the busy (and admittedly crowded) Freret Street corridor to their new digs on Magazine Street. Now only a block from the Napoleon/Magazine intersection, this dynamic duo is serving a whole new neighborhood scoops of gelato joy, not that most of them didn't willingly make the trek to their previous location.
4500 Magazine St., 504-493-5999, piccolagelateria.com
Culinary revelations … Chef/owner Eric Cook now has two locations where his gastronomic skills are pleasing the hungry masses. After his undeniable success with Gris Gris in the Lower Garden District, Cook has just launched Saint John, a "Haute Creole" restaurant in the French Quarter. Located in the space which was formerly home to the beloved Italian restaurant Maximo's, as well as the short-lived Trinity, Saint John promises simple, country dishes prepared in an "elevated, yet approachable way." Seared Gulf shrimp in remoulade butter with fried green tomatoes and okra chow chow share the menu with dishes like smothered turkey necks and potato salad. The generic jalapeno popper is transformed into a "Bacon Fat Seared Duck Popper" with root beer braised pork belly, fried duck skin, and a satsuma glaze. Must we continue? Visit Saint John Wednesdays through Sundays and discover a few decadently divine mysteries for yourself.
1117 Decatur St., 504-435-5151, saintjohnnola.com
When one door closes … Aficionados were bummed out when Long Chim shuttered over the summer, but a new take on Thai has reopened in its place dubbed Pomelo NOLA. Husband-and-wife team Aom Srisuk (no stranger to the industry) and Frankie Weinberg are offering a tidy menu of seasonal Thai dishes like Chicken Massaman with potato, cinnamon, and star anise, as well as Pumpkin Green Curry with coconut milk and keffir lime. Pomelo is open Wednesdays through Sundays.
4113 Magazine St., 504-442-9570, facebook.com/pomeloNOLA
Luling goes Latin! … Louisiana-native chef Natasha St. Pierre Clement and business partner Buddy Boe launched Santos in late August, a fusion restaurant featuring "Southern favorites with Latin flavor." Named after the saints of the river parishes (St. Charles, St. John, and St. James), Santos is an interesting venture considering the other eateries in the area. A riot of flavors can be found on the menu with everything from "pain de maiz," or cornbread, with hot honey and fried Vidalia onions to shrimp and grits with Mexican street corn grits and bacon jam pico de gallo.
12713 Hwy. 90, Luling, 985-308-0048, santosrestaurantla.com