Cuban sandwiches might have originated far from here, but New Orleans restaurants still know how to do them right. Whether it's from a local cafe or an authentic Cuban restaurant, there are plenty of opportunities to get a classic Cuban sandwich right here in New Orleans. Check out these five spots for National Cuban Sandwich Day on August 23!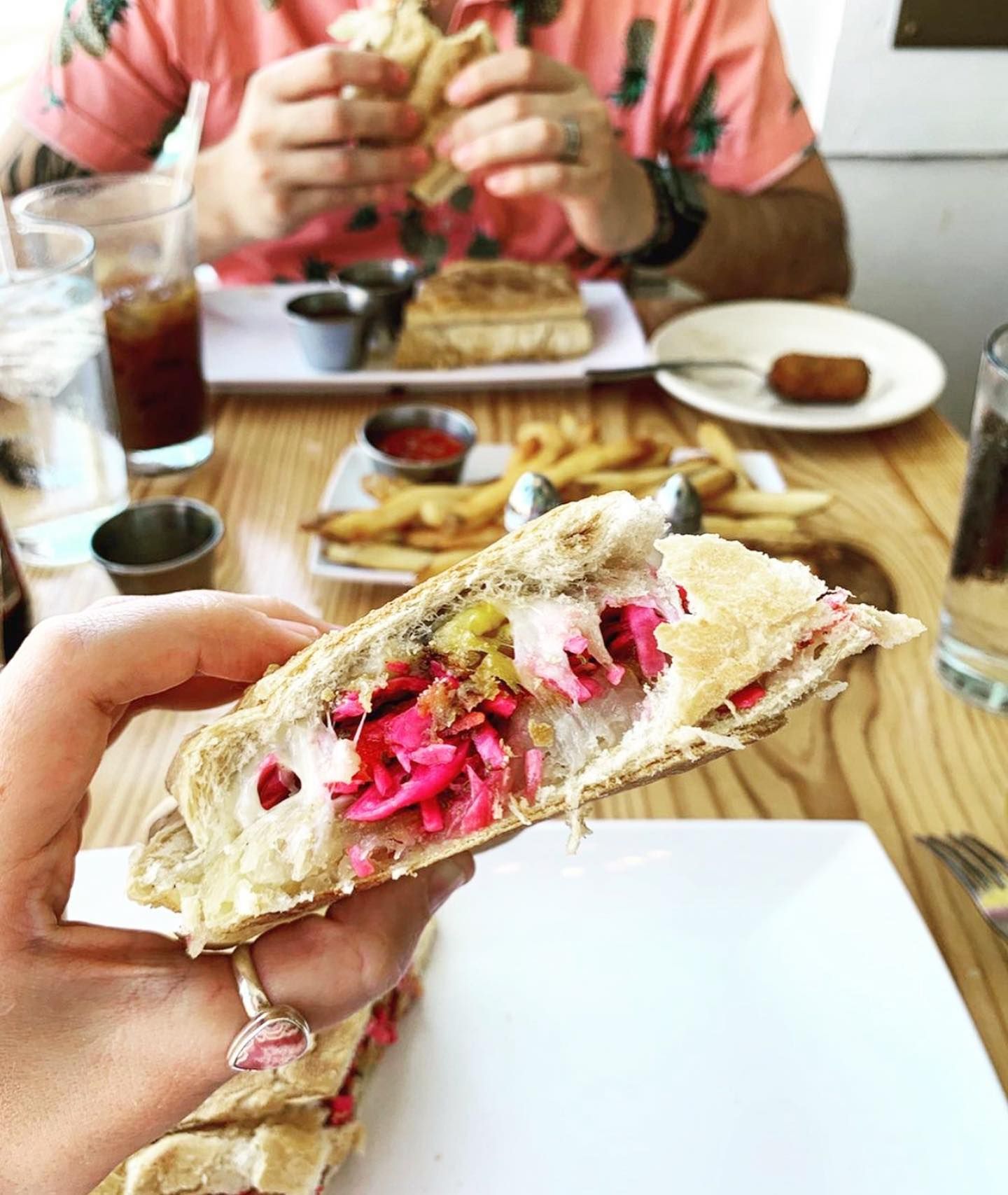 Cafe Navarre
There's always a way to add some New Orleans authenticity to every meal. At Cafe Navarre, they found a way to turn a Cuban sandwich into a beloved po-boy! Their Cuban Po-boy is a pressed po-boy loaded with pulled pork, ham, mustard/mayo mix, pickles, and Swiss. Their back patio, which also happens to be pet-friendly, is the perfect spot to enjoy their happy hour specials, too! 800 Navarre Ave., 504-483-8828, cafenavarre.com.
Backspace Bar & Kitchen
Backspace Bar & Kitchen is a small neighborhood favorite spot with sandwiches, burgers, and hand-crafted cocktails. The Hemmingway Cuban is affordable, classic, and very delicious. Stacked with pulled pork, sliced ham, Swiss cheese, pickles, and deli mustard on fresh French bread, you'll be savoring every bite! 139 Chartres St., 504-322-2245, backspacenola.com.
Down the Hatch
Located in the Garden District, Down the Hatch is a great spot for any occasion. With reasonable prices, house specialties, and a lengthy menu, there are options to satisfy everyone in your party. Their Cuban sandwich is classic, delicious, and is served with your choice of fries or a house salad. If you saved room for dessert, be sure to check out their homemade bread pudding. 1921 Sophie Wright Pl., 504-522-0909, downthehatchnola.com.
Que Rico! Cuban Cafe
Que Rico! is a classic Cuban cafe right in the heart of New Orleans. Que rico translates to "delicious" and that's exactly what it is. Their Sweet Pickled Cuban Sandwich puts a unique touch on Cuban sandwiches by stacking it with roasted pork, maduros, and pickled cabbage salad. You can also add American cheese, fried eggs, lettuce, mojo, and onion. This sandwich perfectly combines excitement and authenticity, and tastes even better than it looks. 4200 Magazine St., 504-827-1398, quericocubancafe.com.
Fat Boy Pantry
At Fat Boy Pantry, The Havana Sandwich offers your classic Cuban with ham, pork, gruyere, pickles, and a black garlic mustard, as well as a side of hand cut fries. Fat Boy Pantry is open seven days a week from 8 a.m. to midnight, providing plenty of opportunities to come in and see the deliciousness for yourself. Whether it's fulfilling a lunch craving or acting as your guilty pleasure midnight snack, there's never a wrong time to devour The Havana! 1302 Magazine St., 504-239-9514, fatboypantry.com.