Jaw drops. Mouth waters. Stomach growls…there's nothing like the sight of your server approaching your table carrying a plate of steaming hot fajitas. On August 18, check out these local spots for the best fajita experiences on National Fajita Day!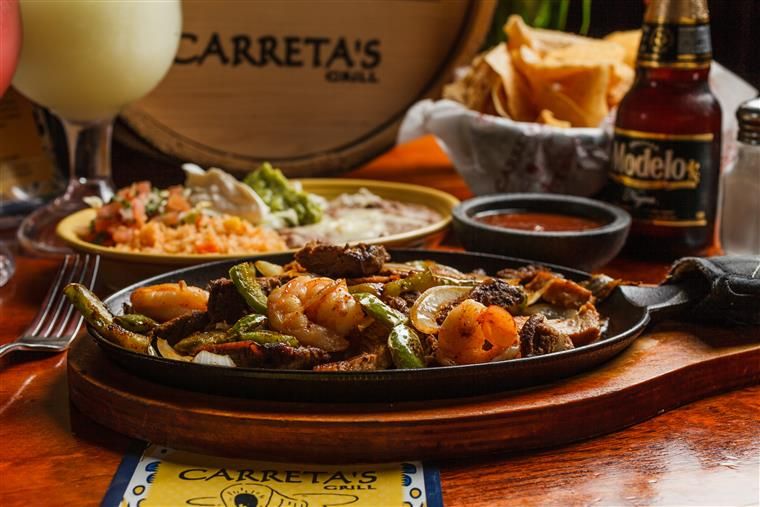 Carreta's
Carreta's is famous for their fajita plate. They are served with beans, rice, flour tortillas, sour cream, pico de gallo, and guacamole. You can choose from their selection of portabella mushrooms, grilled chicken, skirt steak, shrimp, or Texanas. Pair it with a classic margarita or a tequila shot with lime for a true Carreta's night out! Multiple Locations, carretasgrillrestaurant.com.
Juan's Flying Burrito
With four locations across the city, Juan's Flying Burrito is a fun, affordable option for a night out with friends. For National Fajita Day, choose from their Wicked Garden Fajitas, made up of an array of vegetables, or their classic Skirt Steak and Shrimp Fajitas. If you want them all and can't decide, go for the Flying Fajitas: The Flying Trio of Grilled Skirt Steak, Gulf Shrimp, and Juan's Creole Chicken. Multiple Locations, juansflyingburrito.com.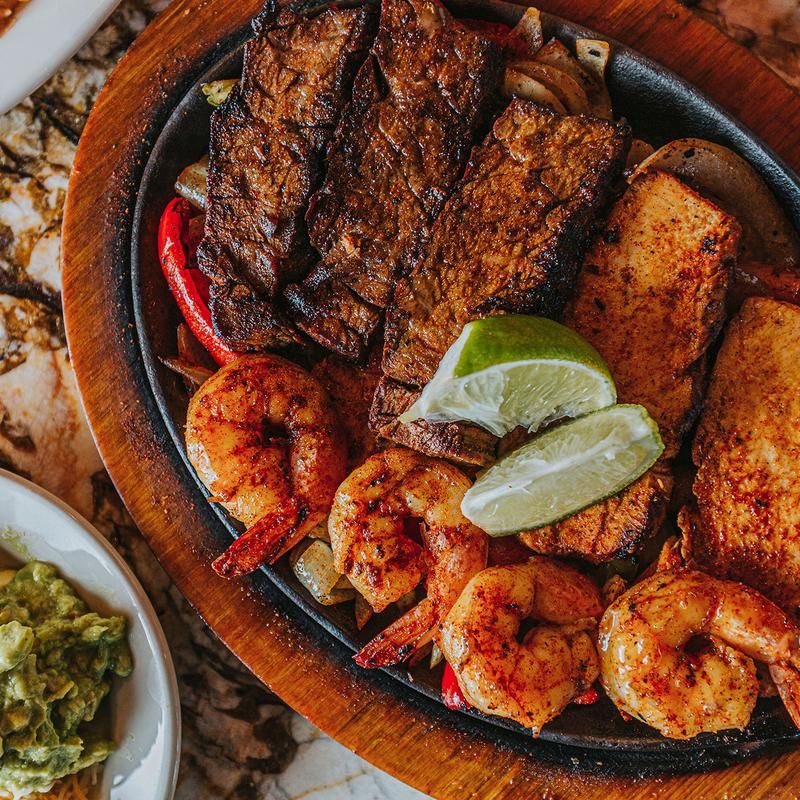 Los Jefes
Build your dream fajita just to your liking at Los Jefes or trust their kitchen mastery and get the Grilled Redfish Filet Fajita. Their sizzling fajitas are carefully seasoned and marinated straight from the grill, providing a mind-blowing fresh and authentic meal. Whichever you choose, each dish is as delicious as the next! Their lit-up outdoor patio makes it the perfect spot for a romantic date night or a fun night out with friends. 3224 Edenborn Ave., Metairie, 504-516-2861, losjefesgrill.com.
Felipe's Mexican Taqueria
Buffet style fajitas? Yes, please! If you are looking for catering for your next party or private event, the Fajita Bar from Felipe's is sure to win over your guests. The Fajita Bar includes tortilla chips, queso, flour tortillas, choice of meat (eight options), peppers, onions, choice of two beans, pico de gallo, and salsa fresca. Multiple Locations, felipestaqueria.com.
El Gato Negro
The fajita options are seemingly endless at El Gato Negro. Choose from Skirt Steak, Pulled Pork, Fresh Catch, Chicken Tender, or the Vegetarian Fajita, or the premium options such as Gulf Shrimp and Sauteed Coldwater Lobster Claw! As if the classic fajita toppings that they come with weren't good enough, you can also choose from the add-ons including chorizo link, Gulf shrimp, or fried cheese to add some extra excitement to your fajita dish. Multiple Locations, elgatonegronola.com.