Nothing hits the spot the same way as iced coffee in the morning. It's like having breakfast for dinner or pizza for breakfast. You feel like you're getting away with something mischievous, like maybe someone should stop you. But no one's doing a thing because you're an adult (darn it). If you want to basically have dessert to start your day, by consuming a highly caffeinated, chalk-full-of-sugar elixir, then, hey, that's anyone's prerogative.
Seriously, though, people the world over recognize New Orleans for its iced coffee. With the unforgiving August sun bearing down on all of us day in and day out, it becomes easy to remember why the icy cold drink got popular here. Here are five places you can go and enjoy an iced coffee today.
French Truck Coffee
With eight locations scattered around the city, this familiar chain should be easy to access for just about everyone. French Truck started right here in New Orleans; now, their company has a plethora of locations where you can get your coffee either hot or iced. Pair an iced coffee with a croissant or waffle sandwich. Multiple locations, frenchtruckcoffee.com.

Spitfire Coffee
Spitfire, located in the French Quarter, specializes in iced coffee, which is a permanent fixture on their menu. To accommodate their customers during the pandemic, this coffee shop is offering contactless delivery on Tuesday, Thursday, and Sunday mornings. You could enjoy an iced coffee without ever having to venture outside your front door. 627 St. Peter St., (225) 384-0655, spitfirecoffee.com.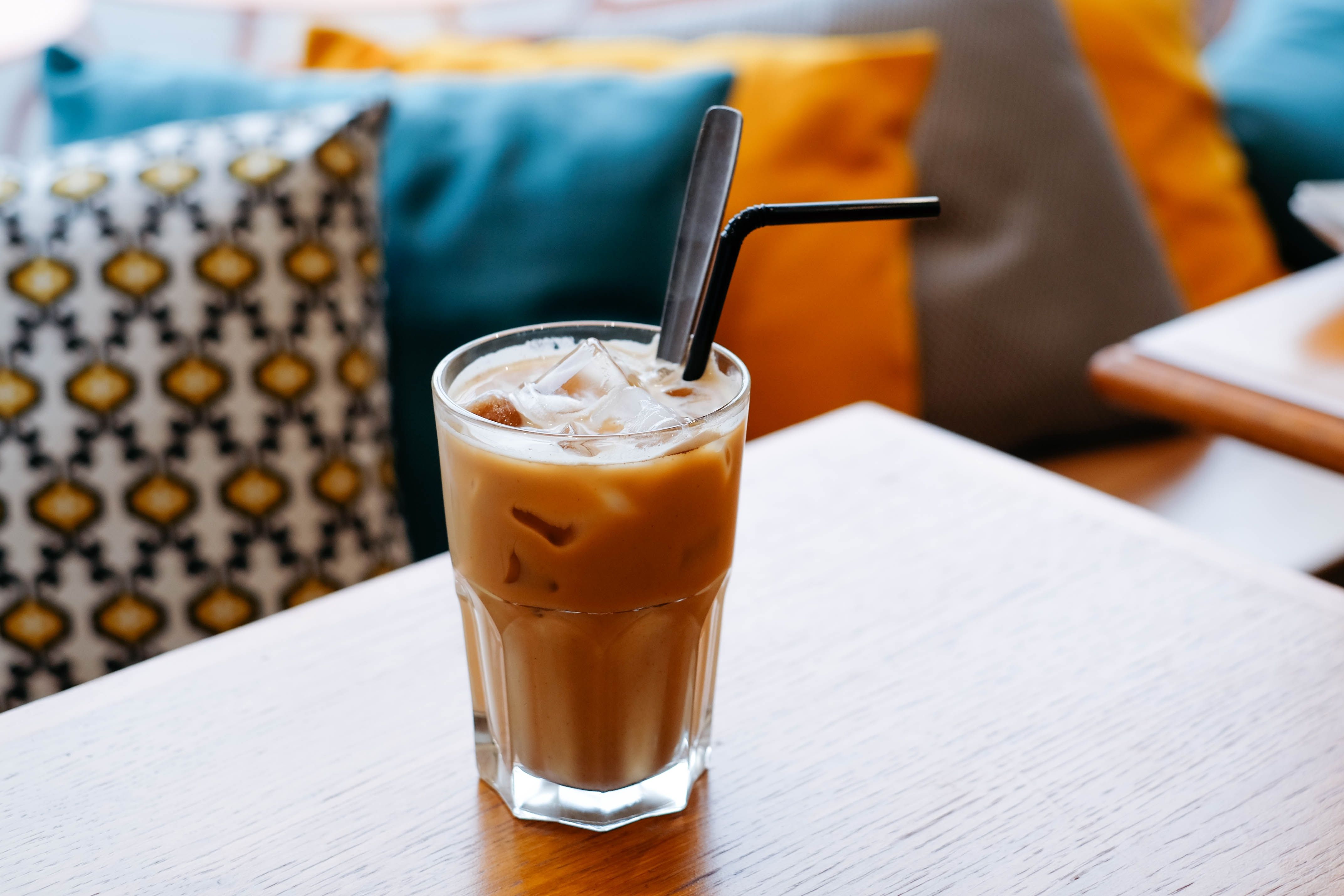 The Orange Couch
The Orange Couch is a sleek, modern coffee house situated in the Marigny area. In addition to the iced coffee, they offer other cold treats to boot, like ice cream (served by the scoop) and mochi. They can do iced espresso in addition to an array of cold beverage options. 2339 Royal St., (504) 267-7327,theorangecouchcoffee.com

Z'otz Café
Z'otz is a hip Uptown coffee shop with a unique ambiance and a specialty "Double-Strength Iced Coffee." With their idiosyncratic interior decorating featuring quirky artwork and their extra-strong coffee, it's easy to see how Z'otz earned its status as a popular haunt with attitude. 8210 Oak St., (504) 861-2224, zotzcafe.com
Café Du Monde
Easily the most famous coffee shop in New Orleans, Café Du Monde has been around for over a century and a half. Everyone's familiar with the original location on the bank of the river in the Quarter, but their company actually has numerous locations in the greater New Orleans area now. Come for an iced coffee—and a beignet, of course, while you're at it. Multiple locations, cafedumonde.com