This year's Mardi Gras season brings with it the triumphant return of New Orleans parades, fully unrestricted and ready to make up for their absence last year. Out of the three "super-krewes" known for their big floats and even bigger balls, Endymion has earned a reputation for being the most anticipated event of the season. With over 81 floats, celebrity guests, and confetti guns armed by a krewe of more than 3000 strong, it's a small wonder why most folks set up their viewing spots hours in advance of the parade. Here are five of the best spots in where you can eat and catch Endymion this year.
In addition to being one of the city's most consistent choices for Tex-Mex food and margaritas, Felipe's Taqueria also has a prime location along Endymion's parade route on North Carrollton. For $100, you can be admitted to their exclusive viewing party, which entails a private viewing space on their patio, complimentary food and drink from their satellite bar, and easy access to the restroom (a highly sought-after luxury around this time). Event capacity is limited to 60, so be sure to get on this offer early! 411 N. Carrollton Ave., 504-408-2626, felipestaqueria.com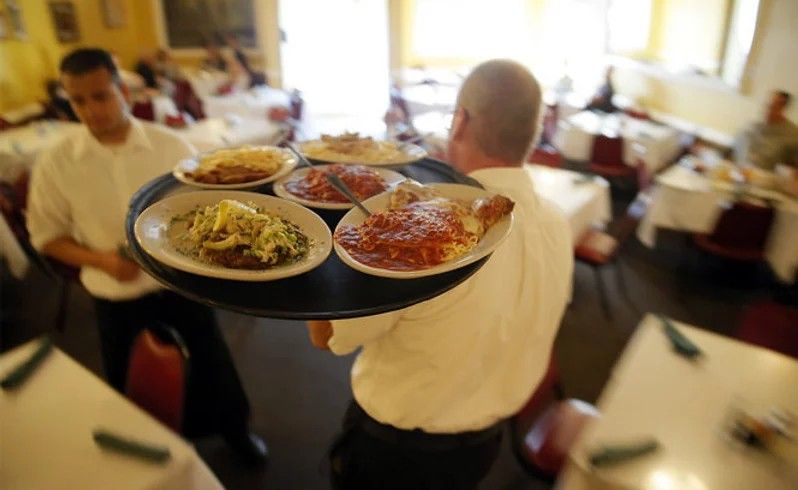 Update: Venezia will be closed during Endymion.

Since 1957, Venezia has been a locally renowned Mid-City spot for homestyle Italian food. They also have delicious seafood and steak selections on offer, as well as a good vantage point to scope out Endymion as it passes down North Carrollton. Stop by and enjoy the parade along with some mouthwatering Italian food that's served with a Creole twist. 134 N. Carrollton Ave., 504-488 7991, venezianeworleans.net
Mandina's has been serving the New Orleans community with delicious seafood and Italian fare for over 80 years. Try their Catfish Meuniere, Veal Parmesan, or any of the delicious homemade soup selections on offer and you'll see why Mandina's has remained a Canal Street staple all this time. Equipped with a large parking lot and security staff on hire all night, they're also one of the best options for catching Endymion. 3800 Canal St., 504-482-9179, mandinasrestaurant.com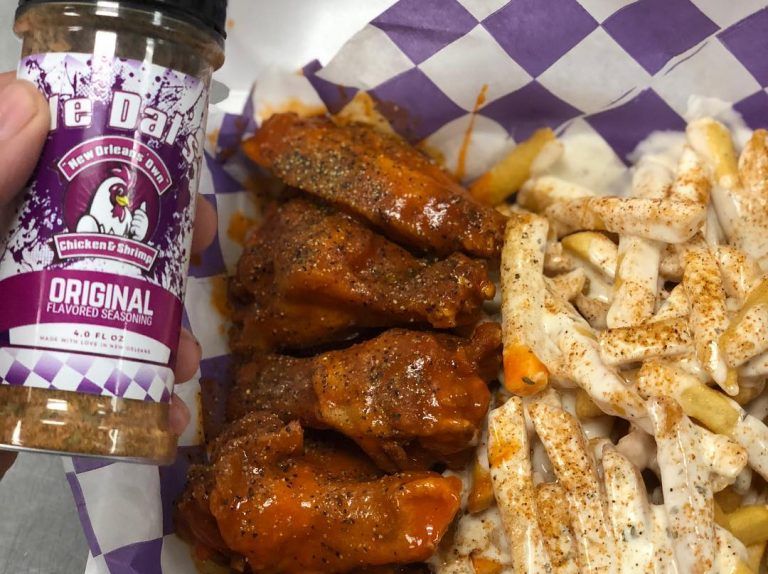 Home of the New Orleans famous Wuzzam Wings, We Dat's has long excelled at maintaining that crucial balance in a chicken wing—saucy without too much sauce, and crispy but still tender enough on the inside. With a wide selection of original seasonings and sauces on offer, they're one of the best places to go to for fresh fried indulgences in the city. Their location on Canal Street also makes them an ideal place to post up for the final stretch of Endymion's route. 1407 Canal St., 504-252-4927, wedatschickenandshrimp.com
A longstanding testament to the spirit of New Orleans, the historic Pythian Building on Loyola Avenue today serves as a focal point for the celebration of culture within the city's thriving arts community. It's home to a number of local food and drink purveyors, with breakfast, lunch, and dinner being served along with craft cocktails, assorted beers, and seasonal frozen drinks. There's something for every palate to enjoy! Seated just outside of the French Quarter, this is one of the better spots to catch the tail end of the parade. 234 Loyola Ave., 504-481-9599, pythianmarket.com