The World is Your Oyster
At the famous Drago's Restaurant, family matriarch Klara Cvitanovich continues to honor the oyster empire launched by her husband over half a century ago.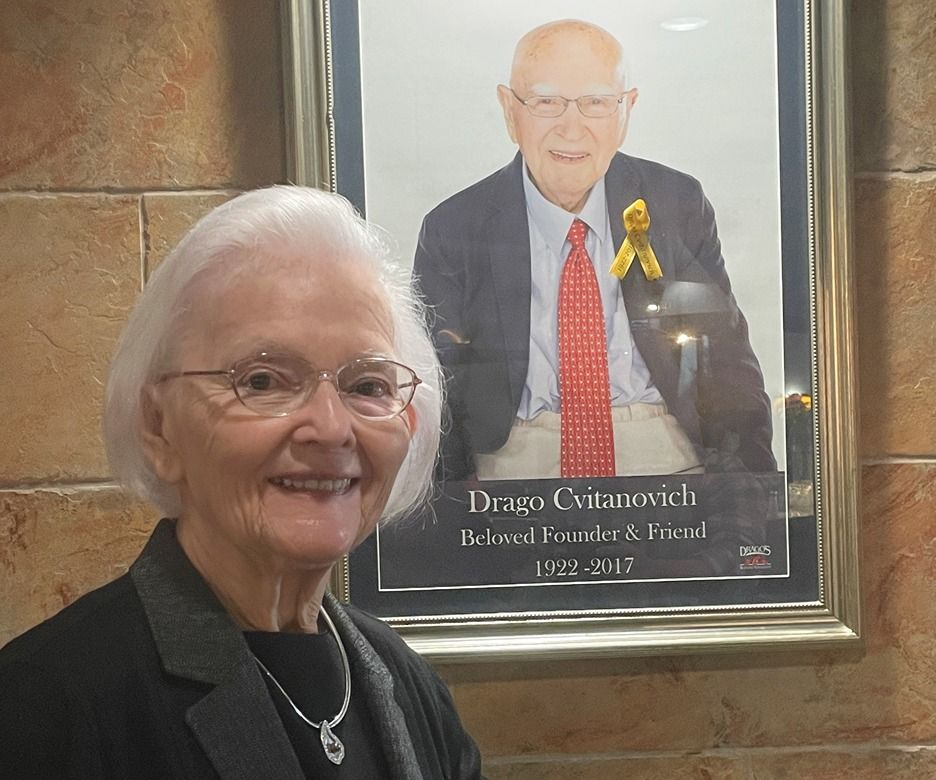 Several times a week, Klara Cvitanovich still spends her evenings greeting diners, welcoming them like long-lost family to their flagship restaurant on N. Arnoult Road in Metairie. It was a rough road for Klara and her late husband Drago, but through hard work and determination, they built the immensely popular local chain, Drago's Restaurant, which boasts six locations across Louisiana, and a seventh in Jackson, Mississippi.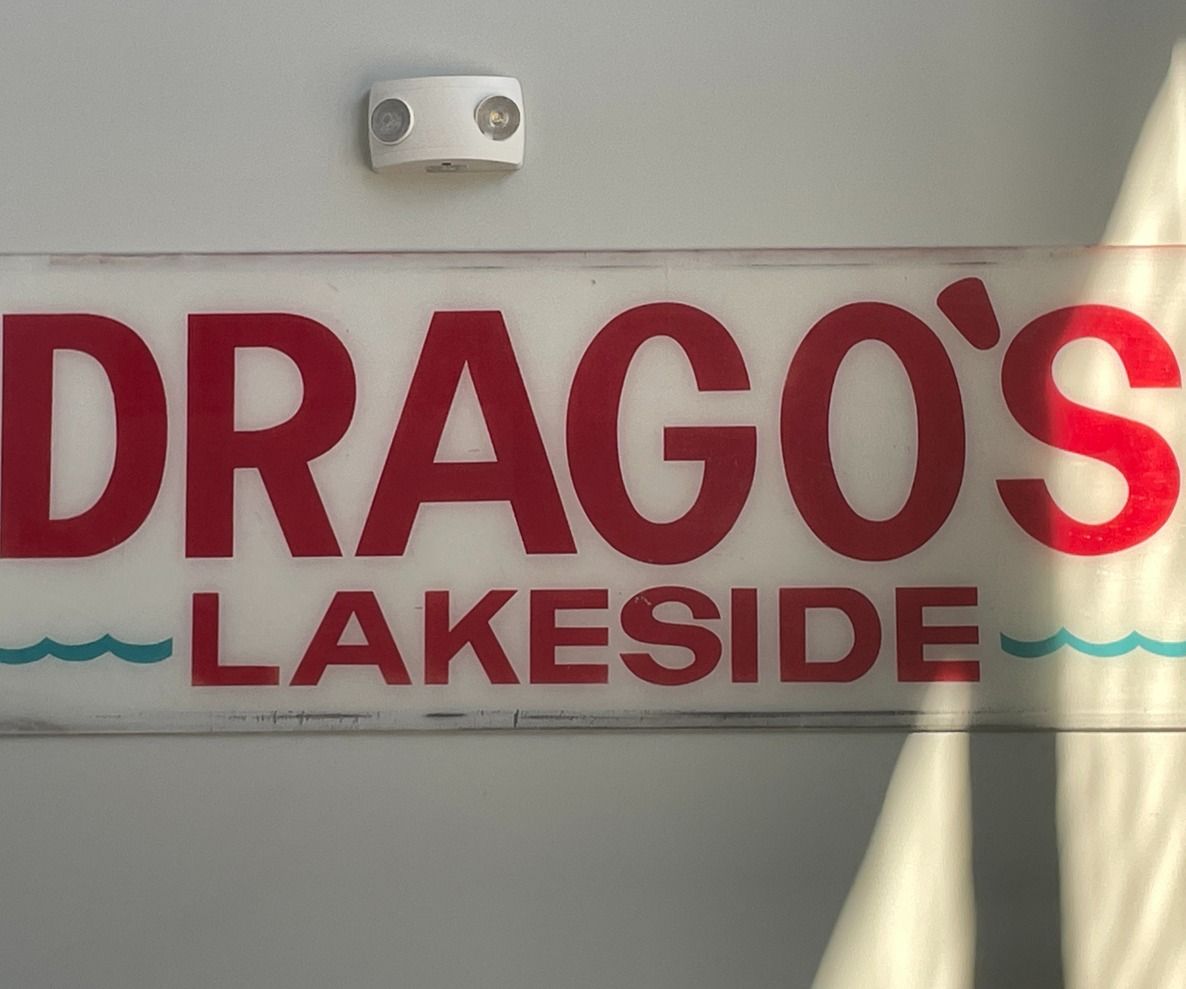 Both Klara and Drago were immigrants from Croatia (then Yugoslavia), fleeing their homeland to escape the communist regime which came into being shortly after WWII. Klara was able to obtain a visa and live with her aunt in New Jersey. Drago, on the other hand, spent over a decade trying to get into the United States. "He escaped from Yugoslavia, because he wanted to get to America no matter what," explained Klara. "We all wanted freedom, and America was the main goal."
After being jailed for attempting to cross the Adriatic Sea in a row boat, Drago learned in prison how he could escape over land and after his release, traveled through Austria to Germany, where he was able to get a job as a military police officer with the U.S. Army. "He worked for the U.S. Army for several years, and he thought it would help him get an American visa, but it didn't," said Klara. Many of the Eastern European refugees in the area were offered sanctuary in Canada, New Zealand, and Australia. "His visa to Canada was okayed within two weeks," said Klara.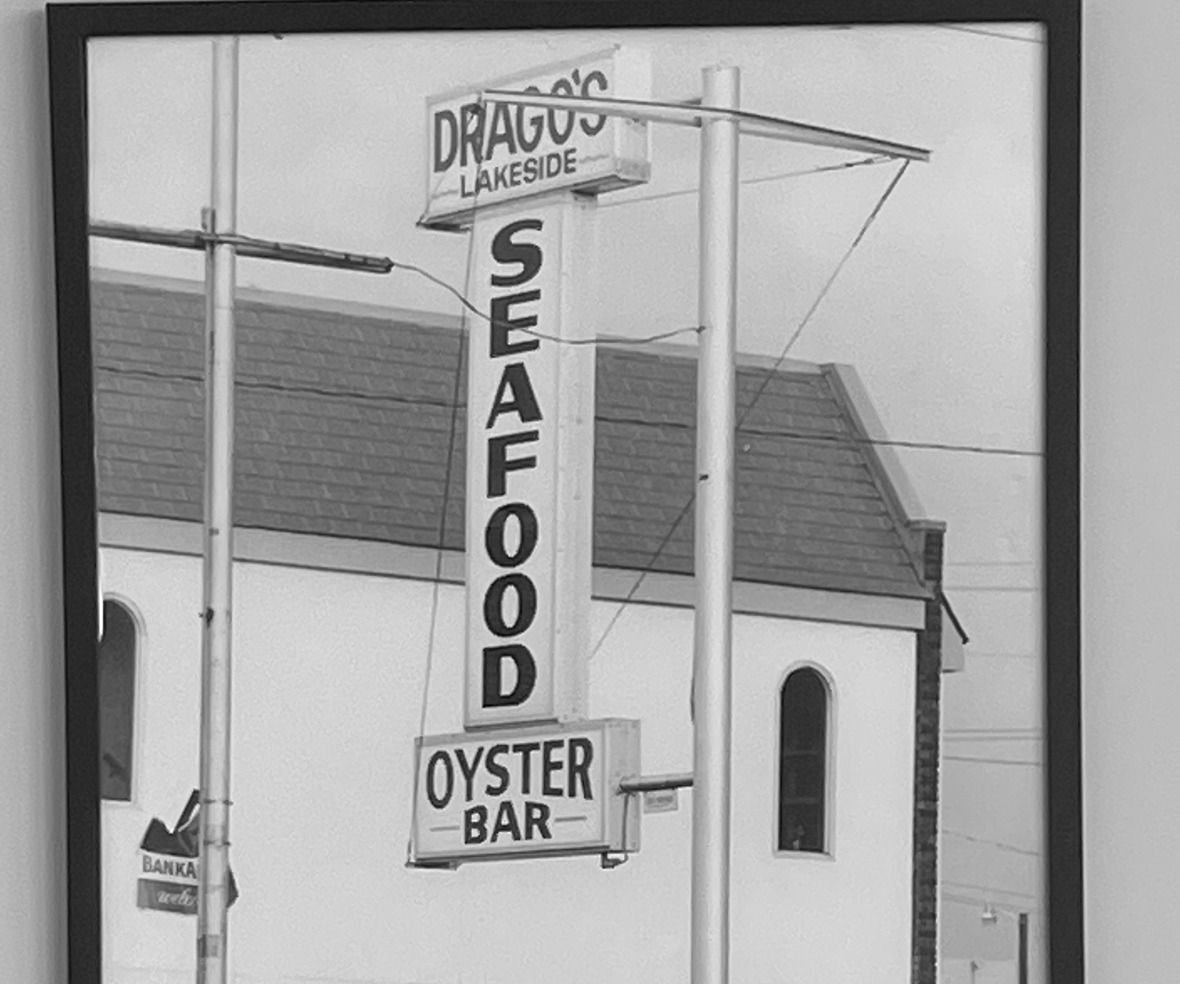 Klara and Drago, after a lengthy correspondence, met in New Orleans in 1958 during Mardi Gras. Klara's cousins were home from college on a break and decided to drive down to celebrate Carnival. When she told Drago about her impending trip south, he decided to meet her there. "I had known through the letters so much about him, and when I met him at the airport, I said 'Oh my God! He's good looking,'" recounted Klara. "We were married four weeks later. Our marriage lasted for 59 years and 11 months."
Because Drago was still lacking permission to live in the U.S., Klara returned to British Columbia with her new husband, and it was there her two sons, Tom and Gerry, were born. They were getting settled in and had just purchased a new home for their growing family when Drago received a telegram from the U.S. Embassy granting his visa and allowing eight days for him to enter the country. Nevertheless, living in America was still their aim, so they sold their new home, packed up three suitcases, and bought train tickets "from Vancouver to Seattle to Chicago to New Orleans," all with two toddlers in tow.
Initially, the little family stayed with relatives, but after a short while, they rented their own apartment and later bought their first house in Lakeview. At that time, Drago was working at his sister's restaurant on Harrison Avenue, which was the original Drago's Restaurant, and Klara had her own career as a travel agent for D.H. Holmes department store on Canal Street.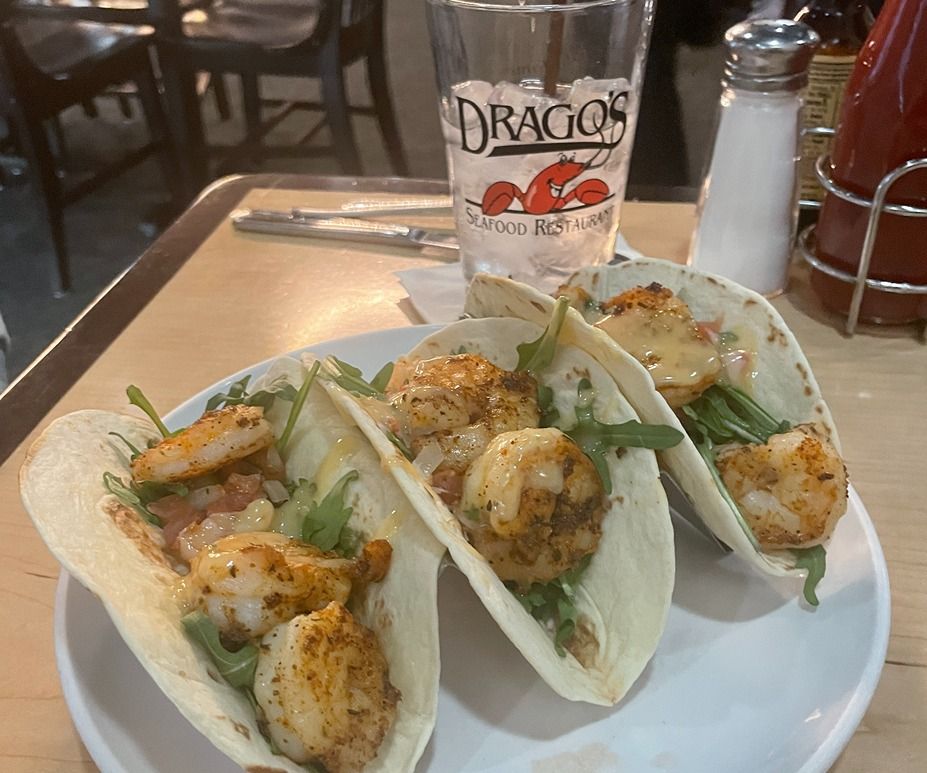 After working as a bartender and shucking oysters on Harrison Avenue for nine years, Drago suffered a major disappointment when his sister sold the restaurant to someone else. "My husband was very hurt, and I saw him cry when his sister sold the restaurant," said Klara. "But we saved enough money, so that a few years later, we were able to open our own little restaurant."
In 1969, Drago and Klara opened their first restaurant at North Arnoult Road and 18th Street in Metairie, hiring back the entire staff that worked at his sister's old spot. "When we opened, the entire crew came to work for us," said Klara. "Everybody loved my husband Drago, who was known to all of them as the brother-in-law." Unfortunately, his sister sold the name "Drago's" as well, and the new restaurant ran under "Lakeside Seafood" until they were able to get it back five years later in 1974.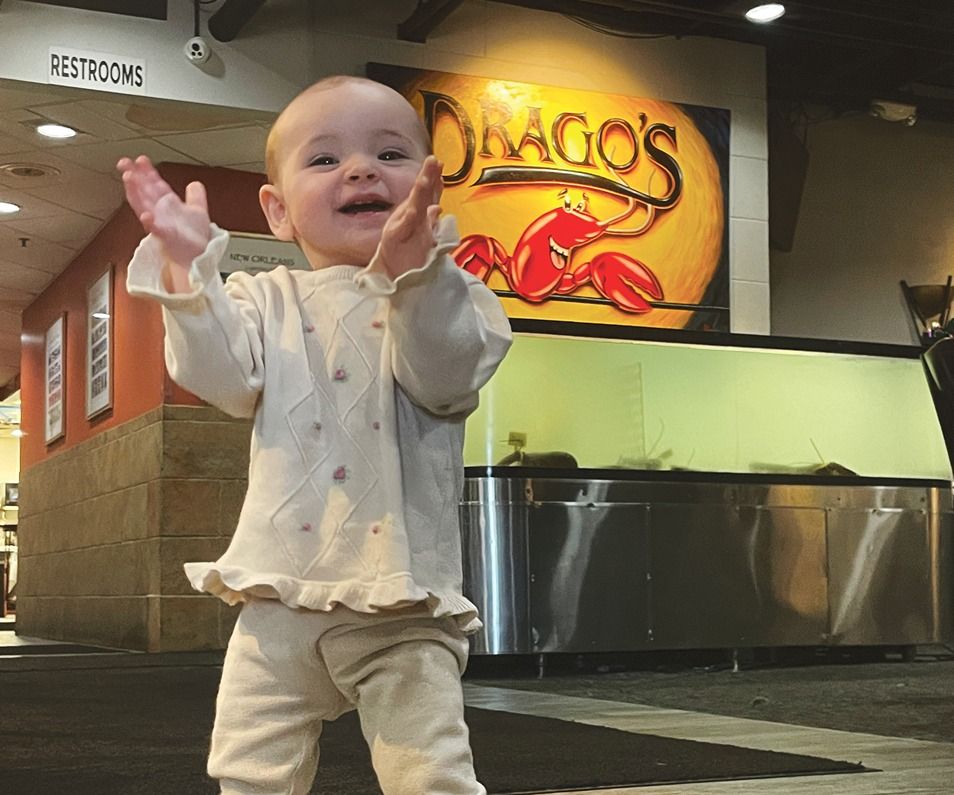 Everyone in their family worked hard to make Drago's the success it is today, including Klara. She'd work days as a travel agent at D.H. Holmes and then come home to greet diners at the restaurant while her boys bussed tables, and, afterwards, they'd spend evenings washing and folding tablecloths and other linens. On Sundays when the restaurant was closed, the family would attend church and spend quality time with one another.
Though Gerry went on to school and eventually became a doctor, Tommy embraced the restaurant business and learned everything he could from his father. In fact, Tommy invented Drago's Restaurant's claim to fame: "The single best bite of food in town," which was, of course, charbroiled oysters.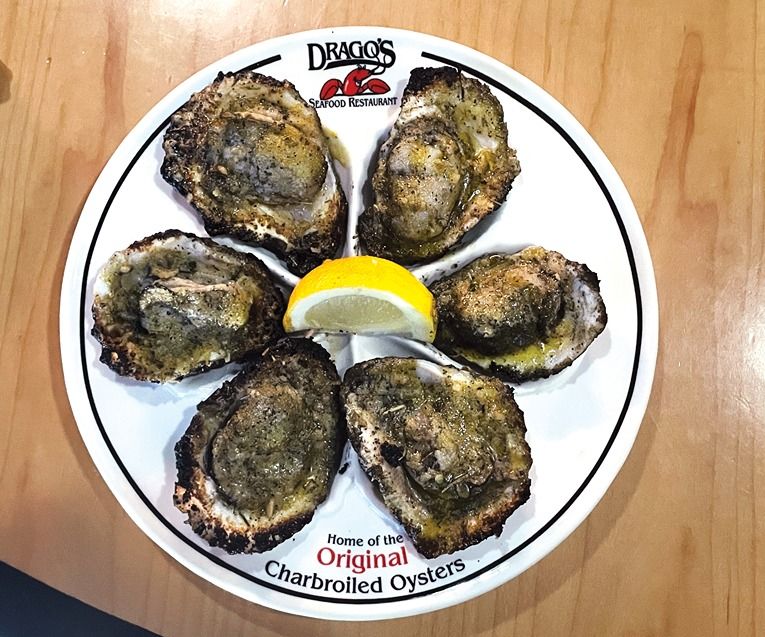 In the early 90s, there were several fatalities after some tourists from the Northeast ate raw, Louisiana oysters. The incident was highly publicized and oyster bars all over the city suffered. "All of a sudden our business was about to close," Klara explained. "No one came through the door for weeks." After sitting down with friends to discuss what might be done to save their business, Tommy hit on a recipe that not only saved Drago's, but sent the restaurant soaring to new heights. "In those days, we used to have a dish called redfish Tommy, and it was half of the redfish put on the grill, skin, and scales, and we were basting it with a garlic butter sauce," says Klara. "So Tommy thought, 'Why don't we put a freshly-shucked oyster on the grill in its shell and put garlic butter sauce on top of it?'" And, thus, a star was born.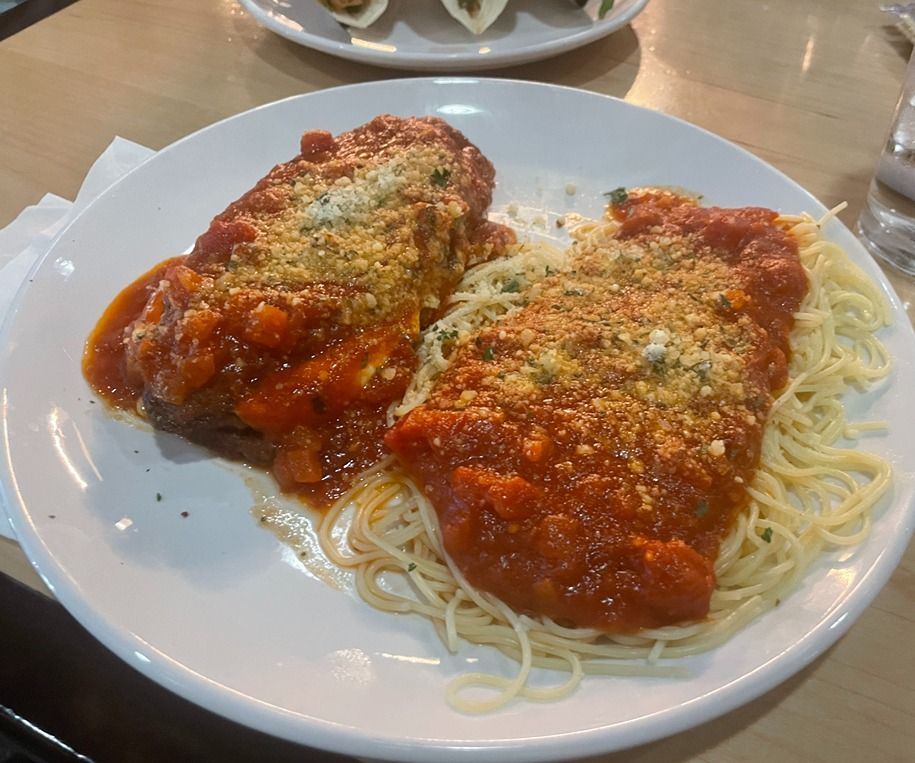 Over the years, the Cvitanovich's fame exceeded the success of their charbroiled oysters through numerous acts of giving, but one particular gift will be remembered for generations. After Hurricane Katrina and the devastating levee failures of 2005, Drago's Restaurant reopened (at first without power or water) and began serving meals to anyone "with an appetite." After serving thousands of relief workers and other people in need, the Drago's Foundation was established and the family was able to provide over 75,000 free meals until the city stumbled back onto its feet again. "We believe in [Catholicism] and living it to the fullest by helping people," explained Klara. "I like to help people, and Drago liked to help people, and, believe you me, whatever we did it was returned to us hundred-fold."
Though Drago passed away in 2017, his spirit and legacy live on through his wife, family, and friends. These days, Klara doesn't have to greet customers at the original location in Fat City. She does it because she wants to. "I go there to meet my people," says Klara. "I'm doing a very good imitation of my husband. People would come to him and say, 'Drago, hey, nice to see you,' and he would say, 'Hey sugar, it's nice to see you,' or 'Hey, baby. It's nice to see you. How are you?' I learned from him. I love it and I still love it today."