The only way to properly celebrate National Wing Day is to enjoy a basket of your favorite wings. If you are a fried chicken lover or just prefer the wings, this is the day for you. Whether you prefer your wings mild, spicy, tossed in a dry rub, or with a lot of sauce, one of the five places below can provide you with your version of the best wings!
Top Ten Places for New Orleans Wings
1. Bayou Hot Wings
6221 S. Claiborne Ave., 504-865-9464, bayouhotwings.com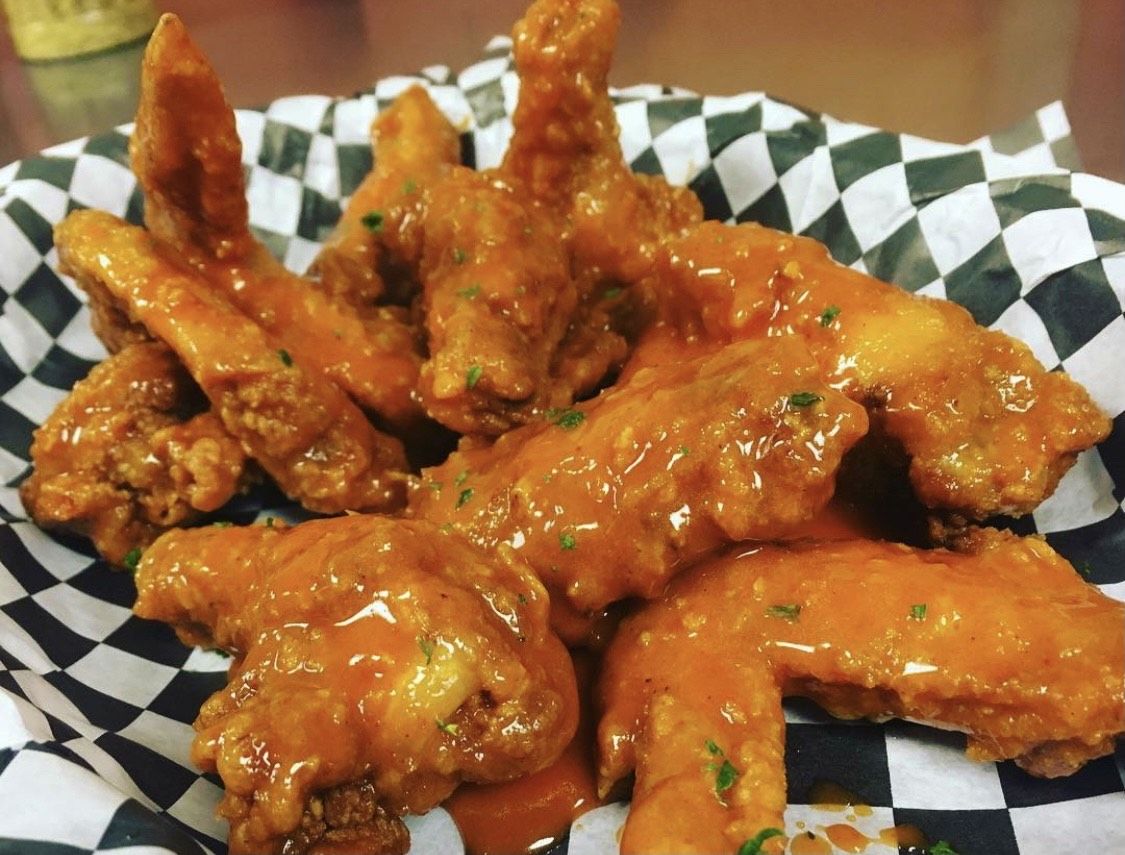 Born and raised in Louisiana, Chef Allen Nguyen and Chef Kyle Makepeace started Bayou Hot Wings to create the best hot wings in all of New Orleans. The wings are made from scratch, seasoned for 24 hours, and cooked to perfection before being tossed in one of their popular sauces.
Most of the sauces are made in-house with local ingredients, including flavors such as Bayou Sweet Heat, Thai Chili Glaze, and Pepper Jelly.
2. Chicken & Watermelon
Multiple Locations, boogiebird.com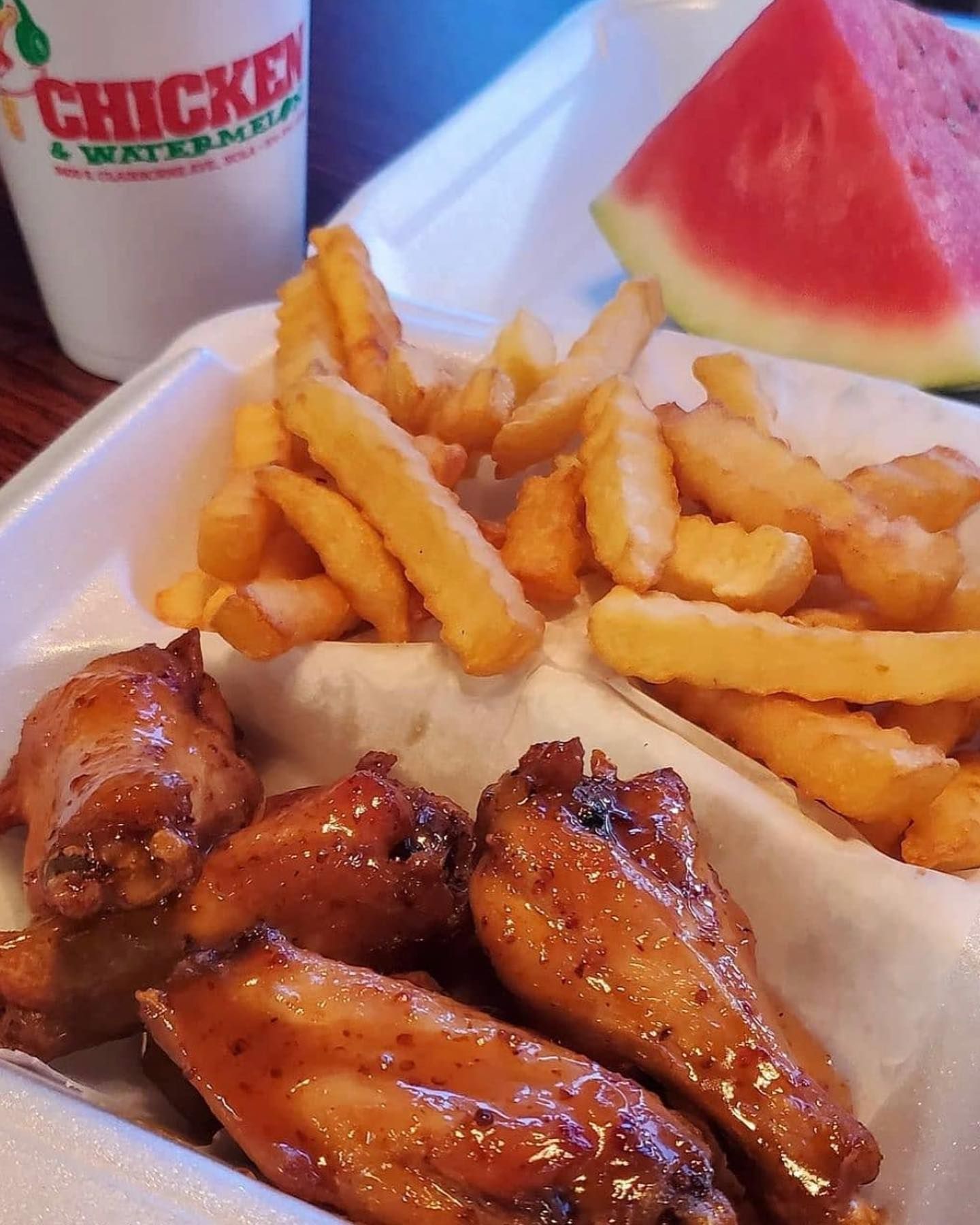 Home of the delicious Boogie Bird wings, Chicken & Watermelon has been serving quality meals at a reasonable price since 2013. The establishment offers over 80 wing flavors, Southern side dishes, and beignet fries that all pair nicely with their popular Watermelon Punch.
If you stop in between Monday and Thursday, you can try a 5-piece wing and fries meal for only $4.50.
3. Hooters
Multiple Locations, hooters.com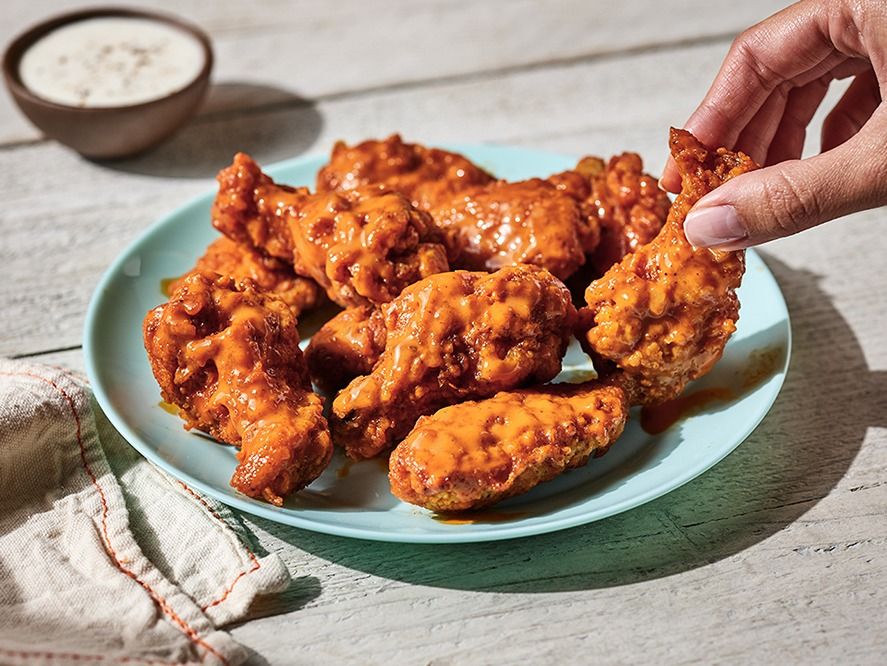 Catching a sports game while enjoying a basket of wings from Hooters is another way to celebrate National Wing Day. Six different style wings are offered, including Boneless, Smoked, and Roasted Wings.

Once you pick your desired style, you can select a dry rub or sauce for the wings to be coated in.
4. Wing Snack
Multiple Locations, wingsnackexpress.com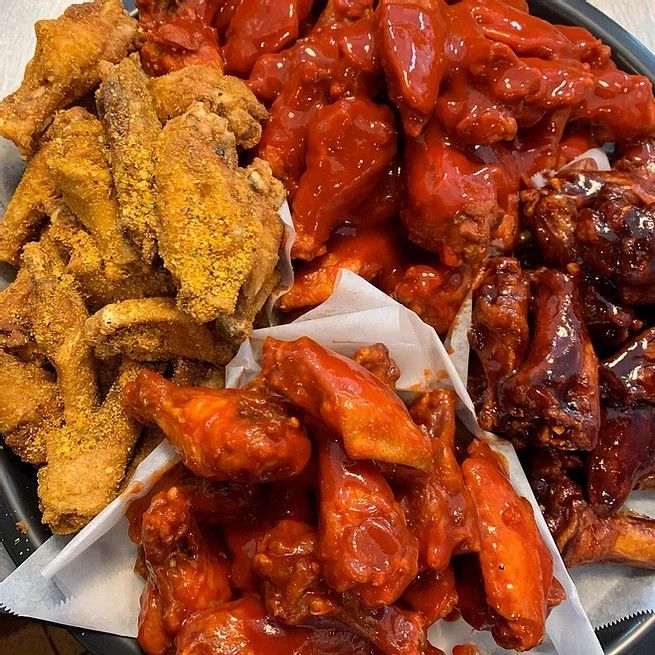 Home of the Ghetto Punch,
Wing Snack
offers signature teas and specialty fries to go along with their wide selection of wings. Wings can be tossed in either a dry or wet rub, including mouth-watering flavors such as Lemon Pepper, Roasted Garlic, Sweet Heat, and Spicy BBQ.
Besides wings, you can also order one of the seafood plates such as Crab Cake Plates, Fried Fish Strips, and Crawfish Balls.
5. MoPho
514 City Park Ave., 504-482-6845, mophonola.com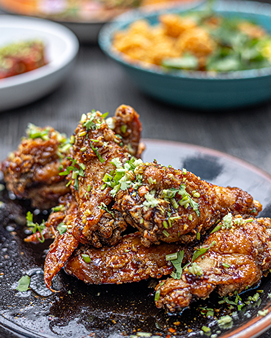 Besides offering some of the best pho and spring rolls in Mid-City,
MoPho
also serves some amazing wings. The Crispy Chicken Bites, Gluten-Free Chicken Wings, and MoPho Drumsticks always have their customers coming back for more.
Order the wings to be tossed in one of their signature glazes, including Spicy Vindaloo with Coconut Ranch and Yellow Curry with Spicy Lime Yogurt.
6. Jaidyn's Wing Stop
3216 Tulane Ave., 504-821-2681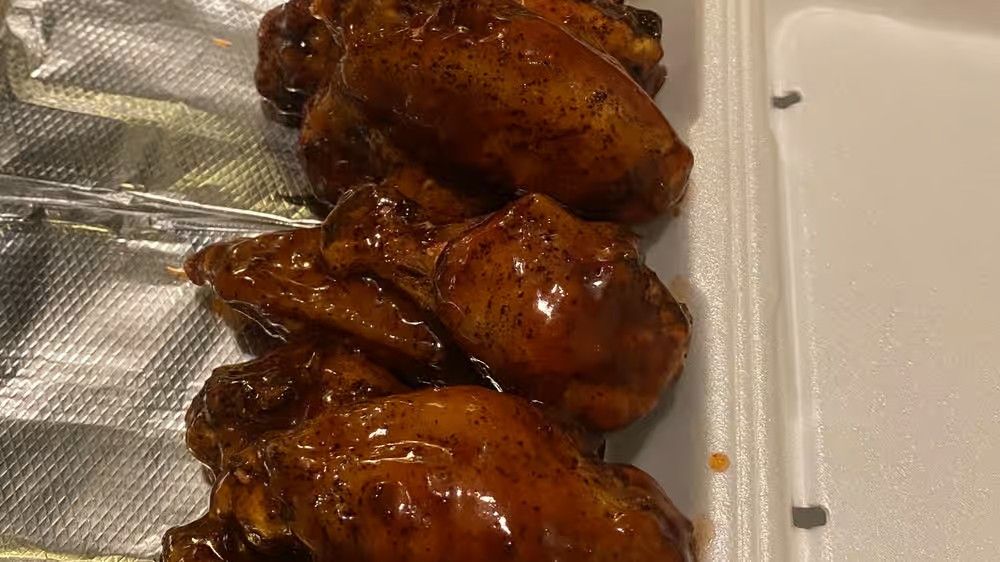 At Jaidyn's Wing Stop, you can find tasty food for the soul and satisfying wings. Get yourself a six, eight, or 10 plate of wings with flavors such as Cajun, Orleans Hot, Parmesan, and Buffalo.

All wings come with a choice of fries or a salad. Jaidyn's Wing Stop also offers fried catfish, ranch wings, and cheese fries.
7. Voodoo Chicken & Daiquiris
Multiple Locations, voodoochickenanddaiquirisnola.com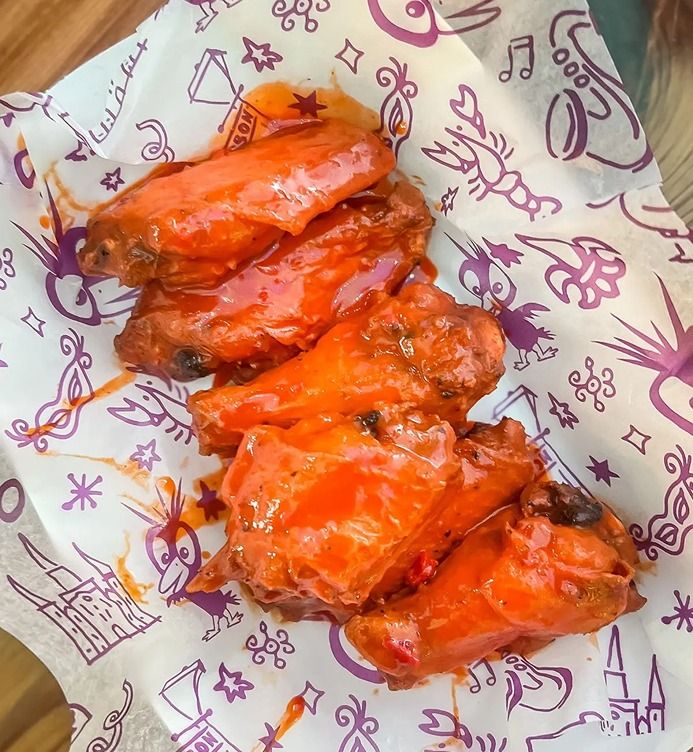 Established in 2020, Voodoo Chicken & Daiquiris offers some of the best bites and frozen drinks in the French Quarter. Go to any of the restaurant's three locations and enjoy their delicious wings and boneless wings.
Choose from five different flavors: Krispy, Tangy BBQ, Hot Honey, Voodoo, and Spicy Buffalo. Pair any of those wings with a refreshing daiquiri like the VooDoo Punch, the Blue Bayou, or the Pirate's Alley.
8. Manning's Sports Bar & Grill
519 Fulton St., 504-593-8118, caesars.com/harrahs-new-orleans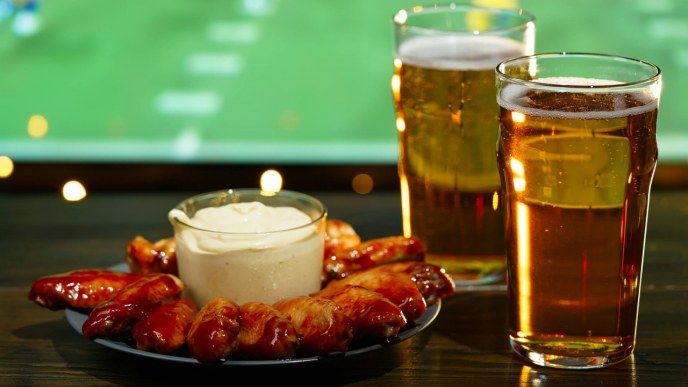 Manning's Sports Bar & Grill is any sports fan's paradise. Come in for a Saints or LSU football game and take advantage of the restaurant's over 30 flat screen TVs, reclining dining section, and two 13-foot mega screens.

Make sure to order Manning's wings, which are tossed in your choice of either the House BBQ or the Authentic Buffalo. Wash those wings down with Manning's Mardi Gras Punch or a classic NOLA cocktail like the Pimm's Cup or the Sazerac.
9. Tracey's Original Irish Channel Bar
2604 Magazine St., 504-897-5413, traceysnola.com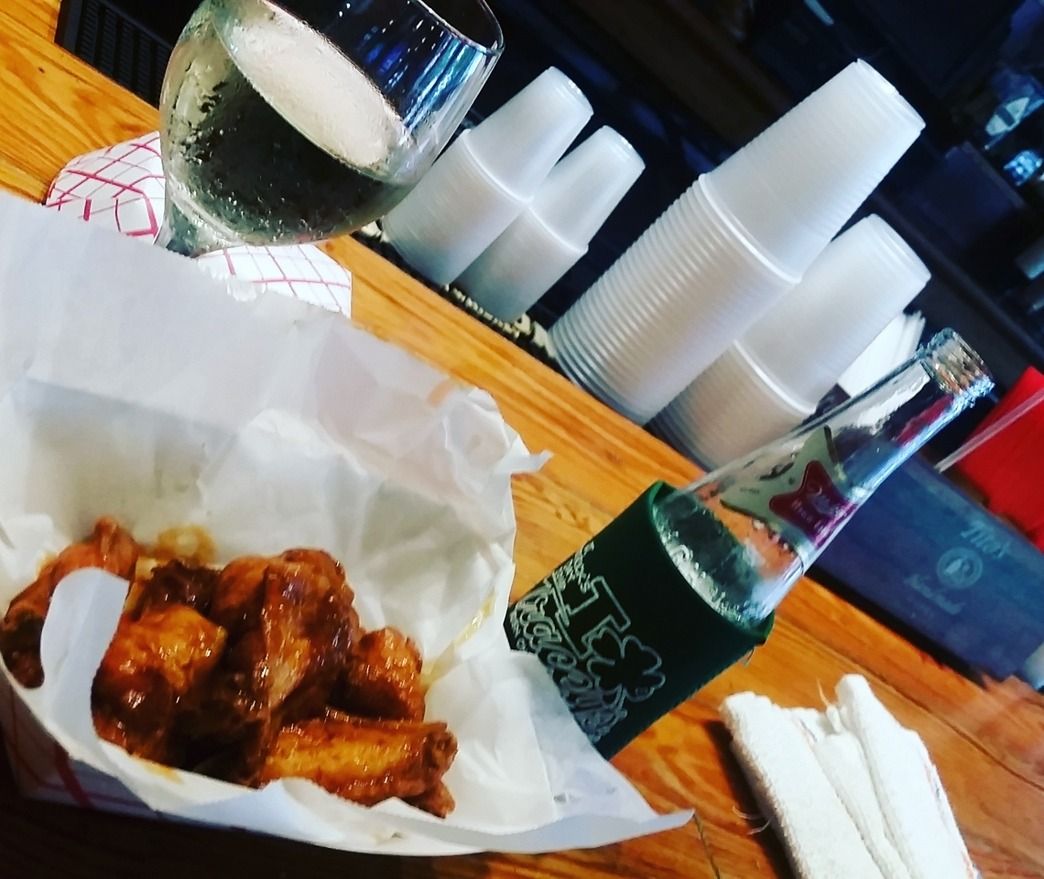 One of New Orleans most iconic neighborhood bars, Tracey's is a must visit for St. Patrick's Day and any other day. The bar has a ton of good eats to offer such as po-boys, muffulettas, fried seafood, and so much more.

Tracey's even has tasty wings and you can choose between six, 12, and 18 pieces for your meal. If you're still hungry, make sure to order a side of onion wings or the gravy cheese fries.
10. The Jimani
141 Chartres St. 504-524-0493, thejimani.com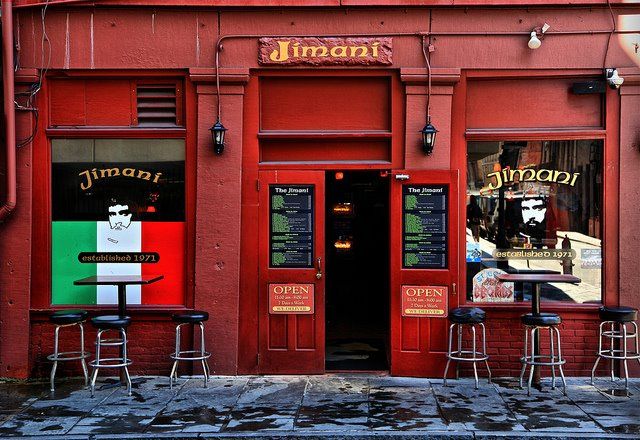 With over 100 different beers and 10 huge TVS, The Jimani is the place to be to see any upcoming sporting event. In addition to having access to all DirectTV sports packages, the bar even shows live UFC broadcasts.

Start off with either their Italian or Buffalo wings appetizer and choose from The Jimani's many different burgers, po-boys, Chicago-style hot dogs, and more. The bar also offers bucket specials, cherry bombs, and some of the French Quarter's strongest Jell-o Shots.


Best New Orleans Wings
New Orleans is known for all kinds of delicious food--from Creole classics to bar food from dive bars. If you need your wing fix, go out and try one of these places today. Whether Popeye's Fried Chicken is your thing or you prefer a pile of buffalo wings, today is the ideal day to enjoy them.