Take a tasty trip through time to learn about the evolution of our locally-borne,
world-famous brand.
Louisianians love that chicken from Popeyes, and the New Orleans-style fried chicken restaurant is loved all over the world. From its humble beginnings in Arabi to becoming a worldwide sensation, Popeyes has proven itself time and time again as a top contender in fast food.
Popeyes Fried Chicken's Origin Story
Popeyes was conceived by the late eccentric and genius businessman Al Copeland. Al worked at several now-iconic local food brands as a young man. He left school at the age of 16 and worked at Schwegmann's Grocery in Gentilly and at Tastee Donut, which Al's brother Gil partially owned. At the age of 18, Al sold his car to purchase a Tastee Donut from Gil, and it was there that he learned how to manage a food service business.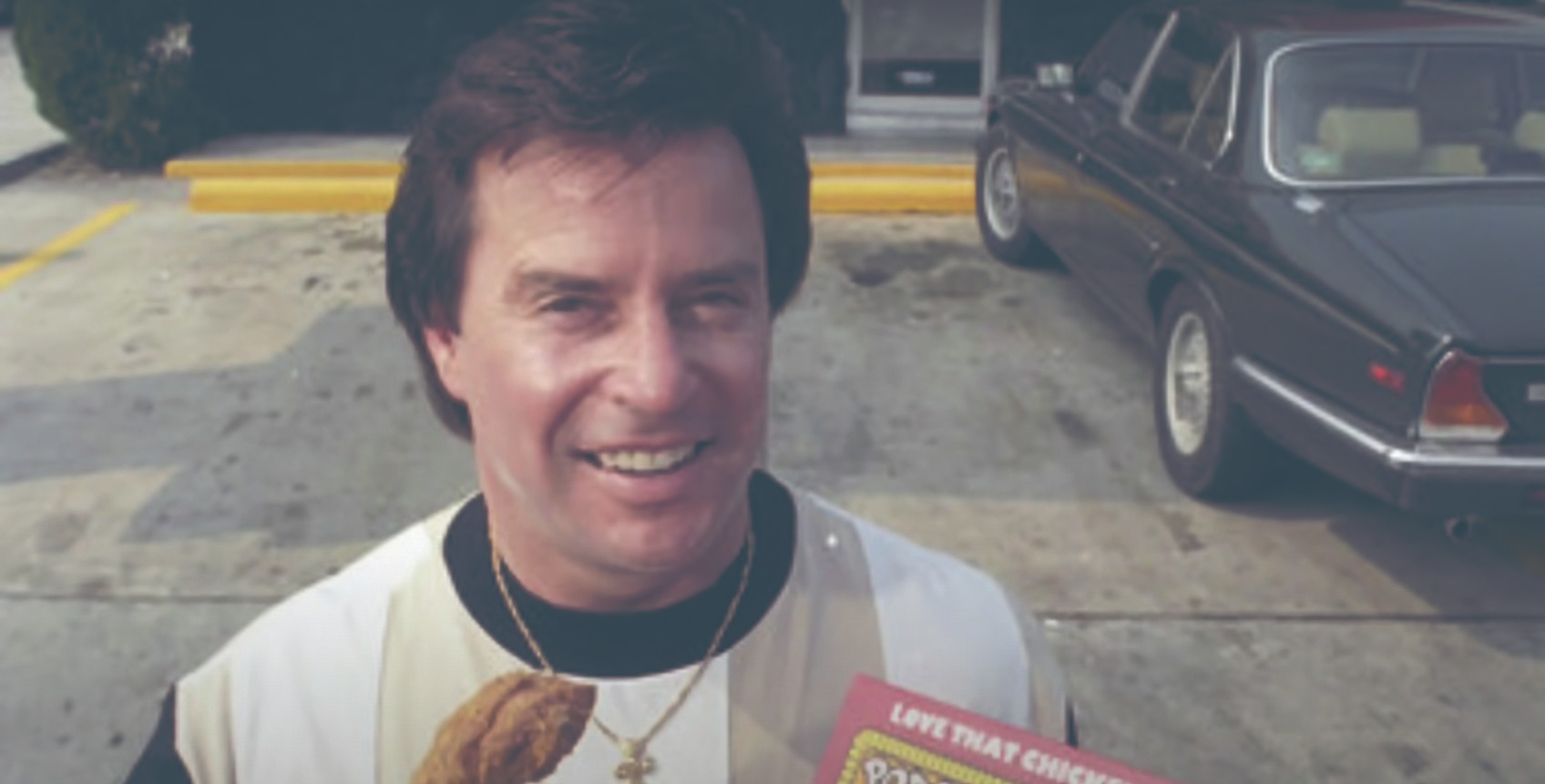 In his late 20s, Al decided to open a new restaurant that would serve traditional southern fried chicken. He opened Chicken on the Run in Arabi on June 12, 1972, but it closed down after just a few months. Four days later, the restaurant reopened with the new name and a new style of fried chicken. Popeyes Mighty Good Chicken, named after Popeye Doyle of The French Connection, served a spicier fried chicken that was a huge hit with customers. By 1975, the restaurant changed its name to Popeyes Famous Fried Chicken.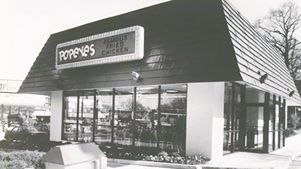 Al knew that he had a business model and recipes that could be very successful, so he quickly started franchising Popeyes. The first franchise opened in Baton Rouge in 1976.
You may remember Popeyes being synonymous with Popeye the Sailor. Though it wasn't named for the beloved cartoon character, Popeyes obtained the rights from King Features Syndicate to use the characters from the show for their marketing, decoration, and packaging for 35 years. The fledgling chain also sponsored Popeye & Pals cartoons on local television.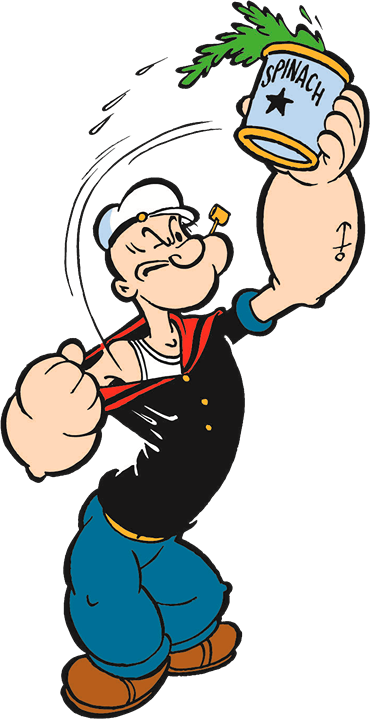 The menu in the early days looked very different than it does today. You could get buckets of fried chicken, but the dinners you could order included clams and livers and gizzards. The dinners were served with your choice of rice dressing and a roll or French fries and a roll. The side orders included bar-b-que beans, onion rings, chicken tacos, corn dogs, and corn on the cob. A 10-piece bucket cost $4.49. A 3-piece dinner that came with either rice dressing or French fries and a roll would be about $1.69. All of the side items cost less than 60 cents for an individual serving.
Popeyes Fried Chicken Expands
Popeyes was expanding regionally, nationally, and internationally throughout the 1980s, and it was a time of innovation and experimentation for the brand. The slogan "Love that Chicken" was created in 1980, the buttermilk biscuits were introduced in 1983, and crawfish were available on the menu for a time in 1989. By 1985, there were 500 Popeyes locations including Canada. Al Copeland founded Al Copeland Enterprises during this period to house Popeyes as well as his other new chains including Copeland's Restaurant which began in 1983. He also founded Diversified Food & Seasonings in 1984, which supplied Popeyes with proprietary products and seasonings for their restaurants.
As exciting as the 1980s were for Popeyes, however, the 1990s would usher in massive changes.
In 1990, Copeland Enterprises was in default due the purchase of Church's Chicken in 1989 for the sum of $392 million. The entity filed for bankruptcy in 1991. A year later, the court agreed to the formation of America's Favorite Chicken, Inc. (AFC) which would be the new parent company of both Popeyes and Church's, and AFC would be owned by the creditors from whom Al lent money. Though Al no longer owned Popeyes, he retained some control due to a deal in which his company Diversified Foods & Seasonings was the supplier of all Popeyes restaurants, and Popeyes was obligated to pay fees totaling several million dollars each year to use Al's patented spice blends and food preparation techniques.
Under the ownership of AFC, Popeyes expanded bigger than ever. The chain spread to places like Malaysia and Australia to great success. In 1999, Popeyes celebrated making over $1 billion in annual sales. AFC went public in 2001 with an initial public offering of $142,818,479. Popeyes once again changed its name and rebranded as Popeyes Louisiana Kitchen in 2008.
The 2010s were very exciting years for the Popeyes' empire. The restaurant chain finally acquired control over its recipes from Diversified Foods & Seasonings on June 17, 2014 for the price of $43 million. Then, Popeyes was purchased by Restaurant Brands International on February 21, 2017 for $1.8 billion.
The Sandwich that Changed Everything--Popeyes Chicken Sandwich
At the end of the decade, Popeyes launched a product that would become a worldwide sensation. The Chicken Sandwich was introduced in 2019 during the great Chicken Sandwich War between various fast food restaurants. It was extremely successful for Popeyes, but for consumers, it was intense. Stores ran out of them, lines were extremely long, and tempers flared. One man was stabbed to death near a Maryland Popeyes during an argument over cutting in line.
Over the decades, Popeyes has made many limited-time specialty items including the Shrimp Tackle Box, The Rip'n Chicken, Red Stick Chicken, and my favorite,the Magnolia Blossom Chicken, and the innovations don't stop at the food. Popeyes unveiled a brand new look for the Canal Street location on March 28, 2022. The brightly-colored orange and teal restaurant space has been made high-tech with self-order kiosks and digital order pickup areas.
Popeyes currently has over 3,000 locations worldwide because everyone loves that chicken from Popeyes, but only Arabi can claim that they loved the famous fried chicken first.