Were you forced to celebrate your birthday in quarantine? Was your birthday party this year a virtual one over Zoom? Did you miss celebrating the now-old-fashioned way, with a night on the town in a crowded bar? You're not alone. But cake makes it all seem better.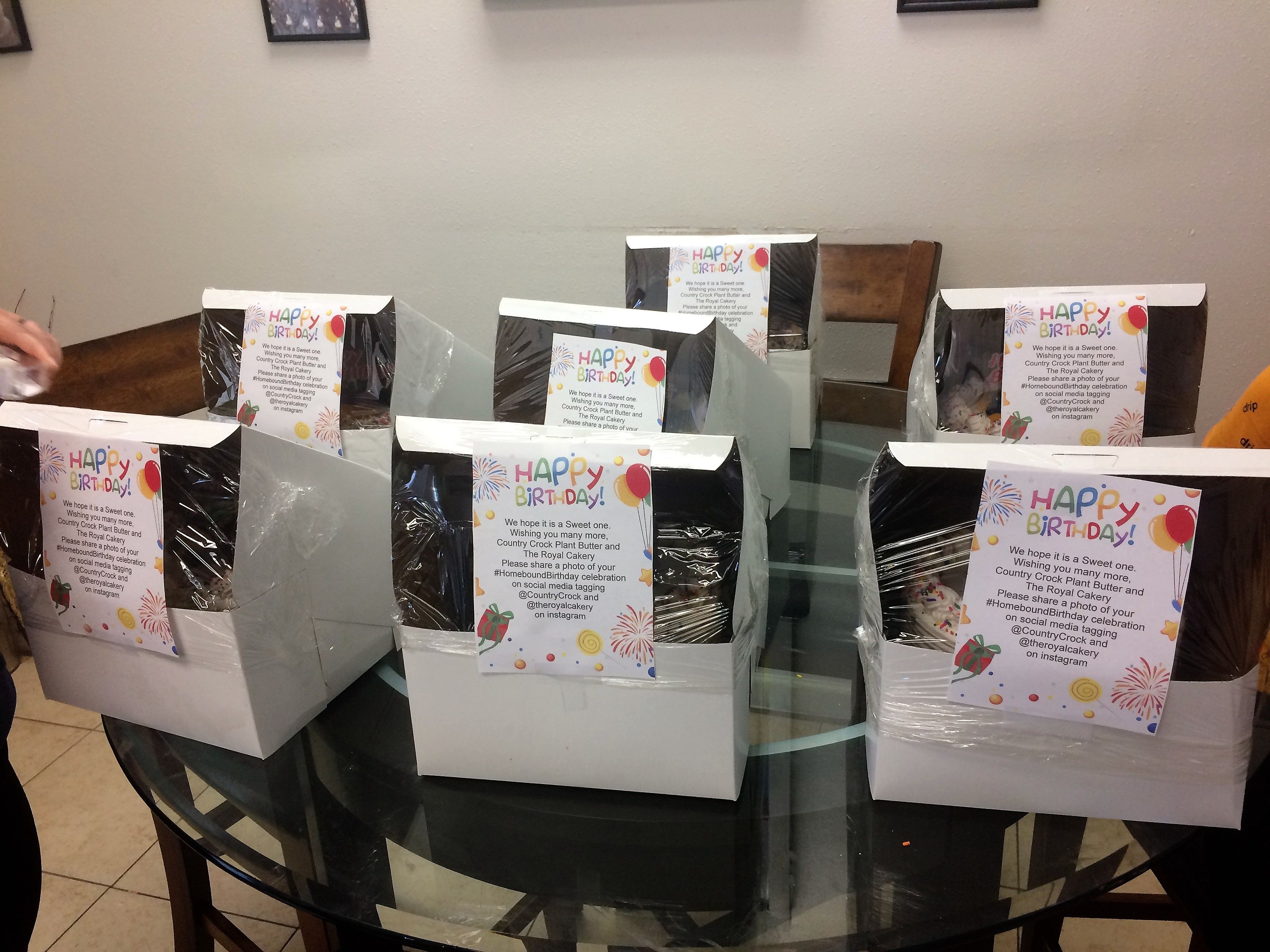 As part of a larger initiative by Country Crock Plant Butter, New Orleans's The Royal Cakery has baked 100 birthday cakes for lucky quarantined-birthday recipients. The Royal Cakery makes stunning and delicious creations, so it isn't surprising that the recipients ate them up, both literally and figuratively. The Homebound Birthday initiative was intended to allow people to celebrate their birthdays from the safety of their own homes, creating a semblance of normalcy in a time that is anything but normal. The Royal Cakery has, without a doubt, helped make special quarantine memories for all their recipients.
The initiative is a win-win: While the celebrants enjoyed their cake, the Royal Cakery experienced an uptick in revenue, stating that "the initiative is a blessing for the bakery financially because of the decreased wedding cake business for the past few months." A full 80 percent of the business's revenue comes from wedding cakes, so Country Crock's funding made a big difference. Plus, the publicity isn't bad. In fact, they've noticed that the initiative has introduced a number of new customers.
If looking at these images makes your mouth water, don't worry! The Royal Cakery is offering curbside pickup for cakes and pastries as well as providing cake tastings and consultations for wedding cakes.To contact them, visit royalcakery.com or call (504) 246-2065.