The traditional food of Thailand has been influenced by cultures far beyond the country's borders. Spices and techniques from Chinese, Indian, Middle Eastern, and even European and Japanese cooking all made its way into what is now known as Thai food. We are lucky in New Orleans to have so many restaurants that keep up Thai culinary traditions with some of those restaurants further infusing their food with new flavors.
When you visit these Thai restaurants in New Orleans, your palette will be awakened with the rich flavors of chili, basil, lime, mint, and more. These are the most popular Thai restaurants in town.
The Best Thai Food In New Orleans
1.

Banana Blossom
500 9th St. (504) 500-0997, 504bananablossom.com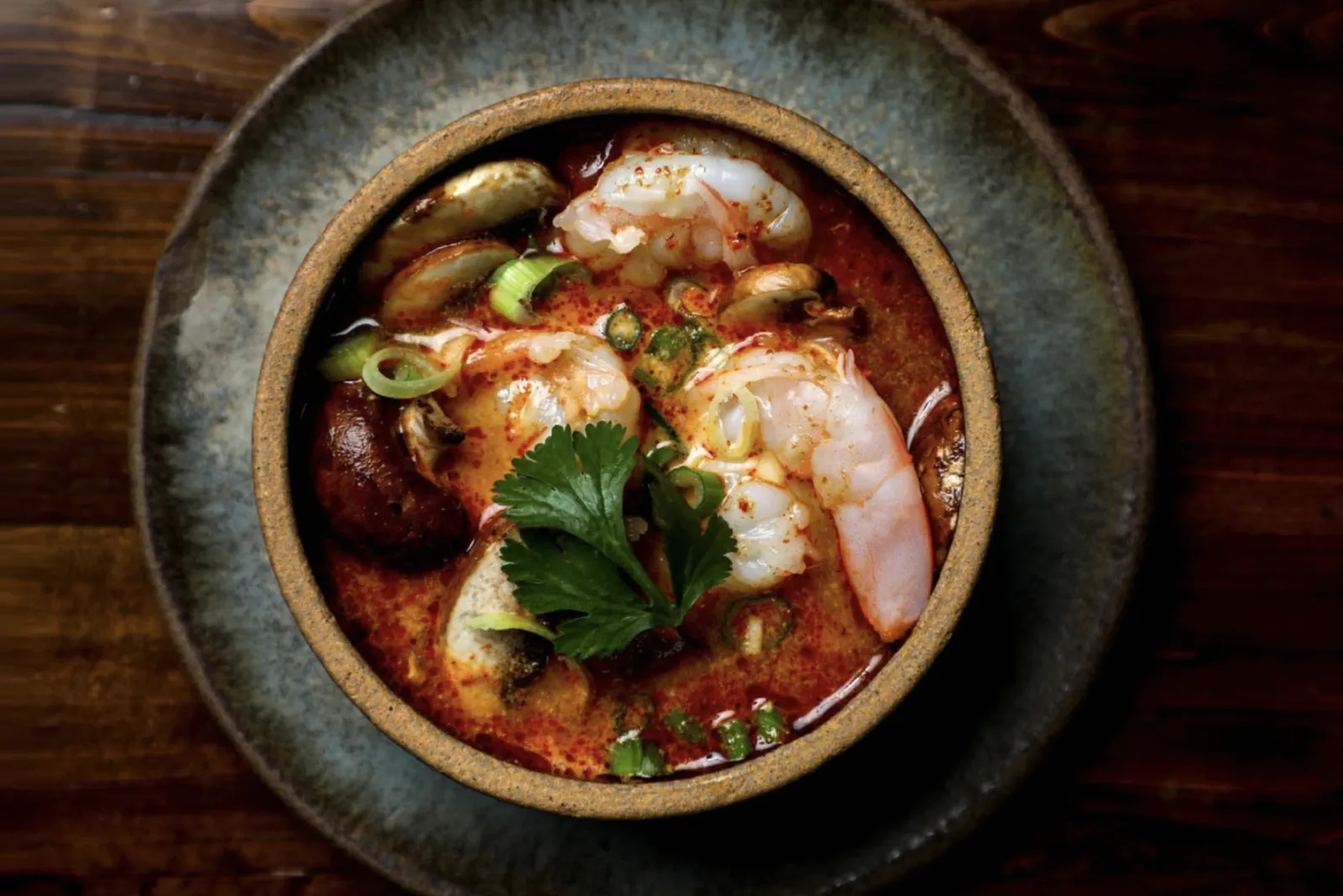 You'll have to cross the Mississippi River to get to Banana Blossom in Gretna, a newer restaurant for NOLA, but that trip is certainly worth it. This Thai restaurant is a feast for the eyes with decadent décor, and the food and drinks are stimulating as well. Some of the dishes are served in little cast-iron pans; the BBQ Oysters come swimming in bubbling hot Thai barbecue sauce with a side of roti bread so that you can soak it all up.
The menu is more fusion than traditional, and the creativity of the fare is totally unique. The BBQ Shrimp Ravioli features spinach and ricotta ravioli flavored with onion and cilantro topped with big, juicy shrimp. The Whole Fish is coated in a pineapple basil glaze and garnished with onion, squash, carrot, and jasmine rice.
2. Sukho Thai
Multiple Locations, sukhothai-nola.com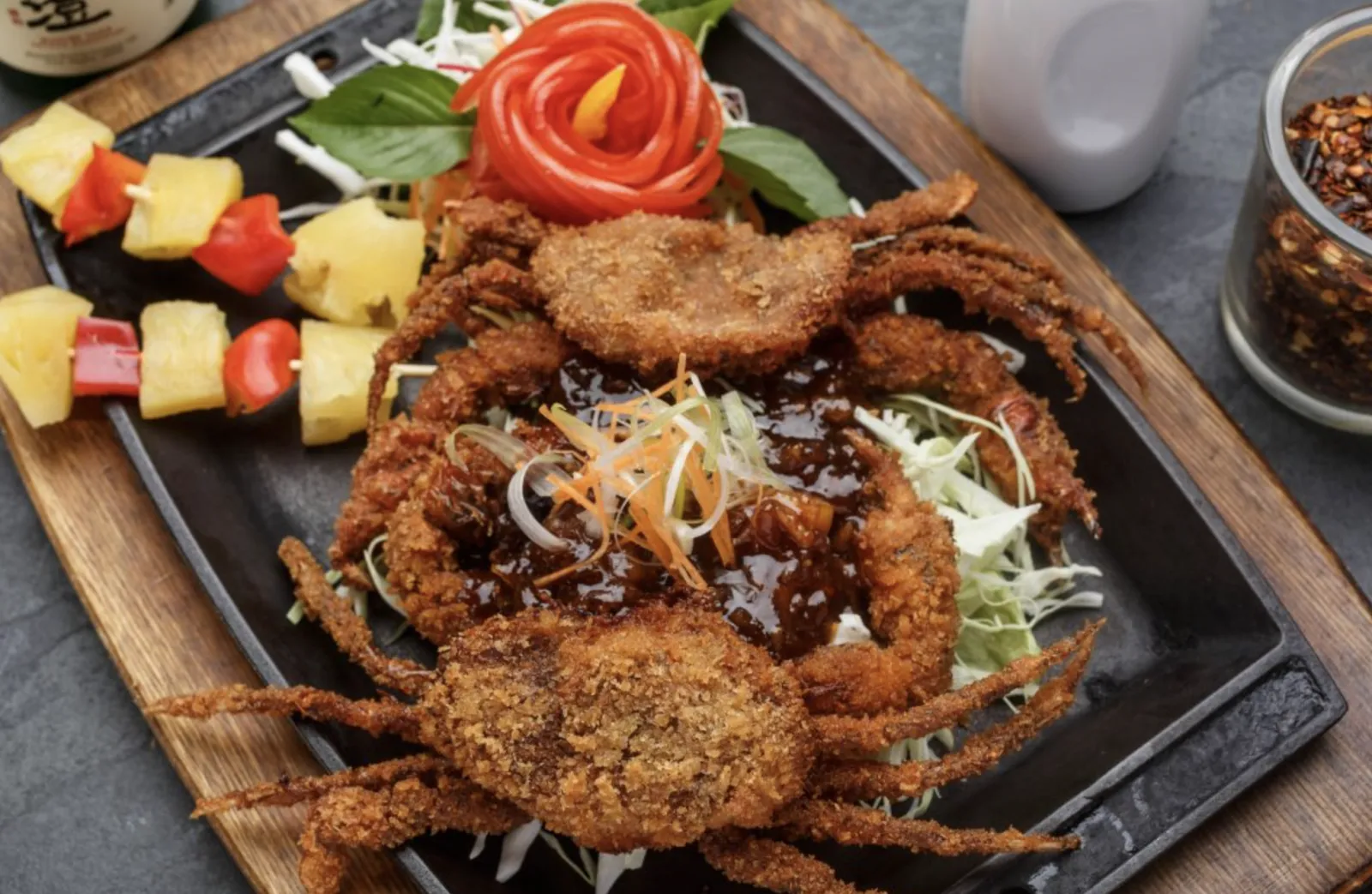 Sukho Thai has two locations to choose from: 2200 Royal St. in the Marigny and 4519 Magazine St. in Uptown. Either restaurant is prepared to serve you from their large menu of Thai favorites that also includes gluten-free and vegan dishes. Whatever you order, you must select your preferred level of spiciness from Mild to Thai Hot.
Get a traditional Thai dish like the Seafood Hot-Pot (choice of shrimp, scallops, mussels, and calamari) or Spicy Red Curry. If you're feeling more adventurous, check out the Chef's Recommendations. The Caribbean Pirate is a spicy mix of wok-fired seafood, bell pepper, onion, green beans, zucchini, and scallions in roasted chili paste. Be careful: this plate comes out sizzling hot.
3. Budsi's Authentic Thai
1760 N Rampart St. (504) 381-4636, budsisthai.com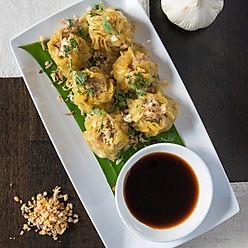 Budsi's places emphasis on making traditional street food that Thai locals would love, and they believe that the people of New Orleans will fall in love with it too. The Grilled Pork Shoulder is a "Thai bar favorite": strips of pork are glazed in a sweet and salty northeastern Thai chili sauce. Issan Sausage comes from the Issan region: the sausage is stuffed with glass noodles, rice, and garlic and served with cabbage, cucumbers, red chilis, and pickled ginger.
For your entrée, vegetable-lovers will be interested by the Mushroom Larb. The dish features mushrooms and tofu seasoned with lime juice, cilantro, mint, roasted rice, green onions, and red onions. You can choose the protein in the Budsi's Royal Pad Thai with roasted peanuts, lime, and crushed red peppers.
4.

Pomelo
4113 Magazine St. (504) 442-9570, pomelonola.com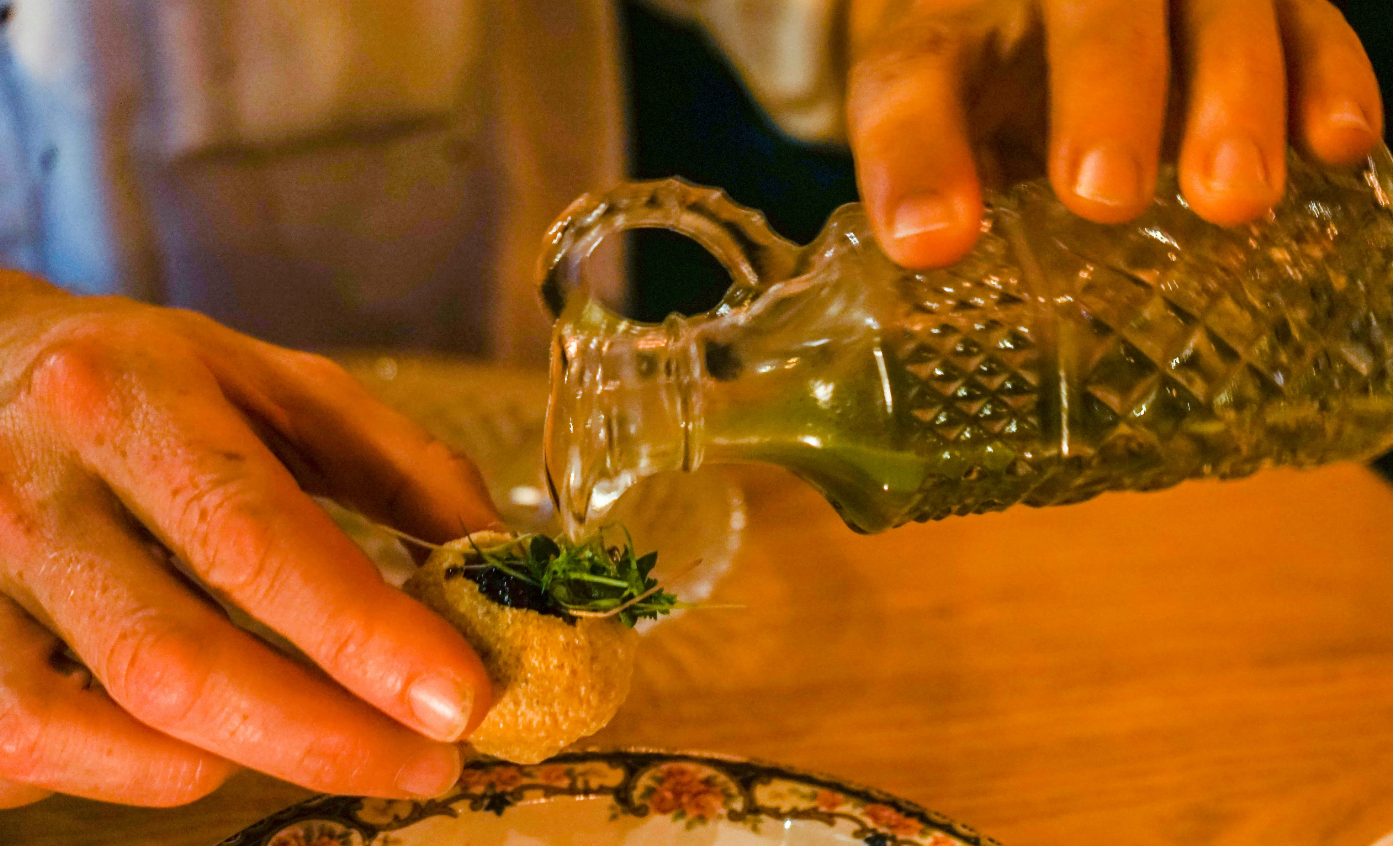 Pomelo's menu is subject to change, but you can bet that you'll always find great Thai fare and a daily Chef's Special that you can't get anywhere else. You may want to start off with the Thai Herbal Sausage that is served with fresh helpings of pickled ginger and cilantro or the Mango Salad with Grilled Pork Shoulder garnished with Thai celery, cilantro, onion, lime, and mint.
Pomelo is very proud of their curry. The Chicken Massamon has chicken thigh meat, potato, onion, and peanuts swimming in a mild, yet flavorful broth of cinnamon, cardamom, and star anise. The Seafood Green Curry has a mixture of seafood like shrimp and mussels with a lime and cilantro-flavored green curry broth.
5.

Chill Out Café
729 Burdette St. (504) 872-9628, facebook.com/chilloutcafeuptown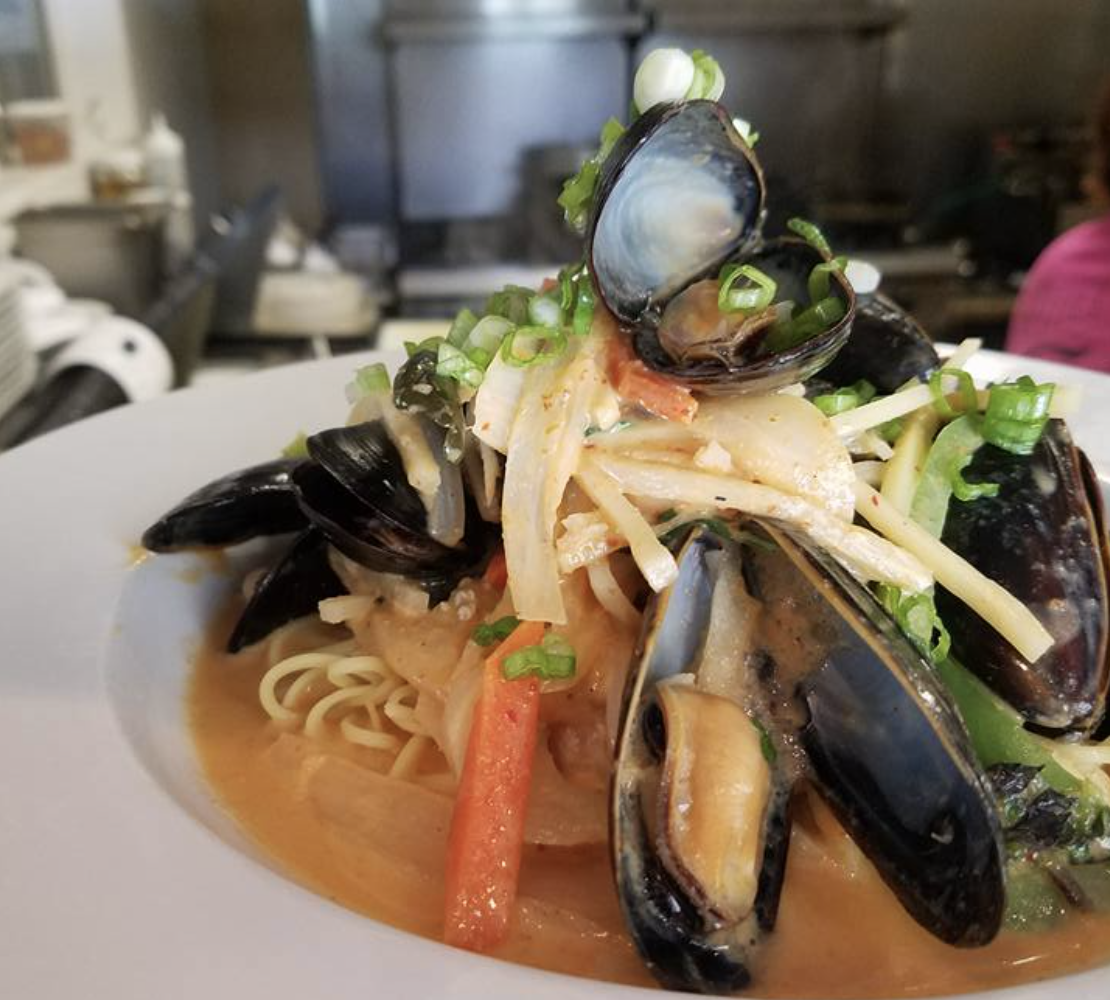 This pretty little restaurant invites you to choose from their specialty noodle and rice dishes and have a long, satisfying meal on the patio. The Crab Fried Rice is a hit with the regular diners, but the Thai Fried Rice has a delightful combination of chicken, beef, and shrimp if one type of meat is just not enough for you. There's also a tofu option for non-meat-eaters.
The traditional dishes are crowd-pleasers. Pad Thai, Pad See Ew, and Yaki Udon are all good options for hearty plates. A bowl of soup can warm you up if the weather is chilly. Try the Tom Kha Soup with your choice of chicken, shrimp, or seafood. The Thai Noodle Soup has thin rice noodles, diced celery, bean sprouts, cilantro, and green onion with your choice of meat.
6.

Thai'd Up
1839 Gentilly Blvd. (504) 354-8202, thaidupla.com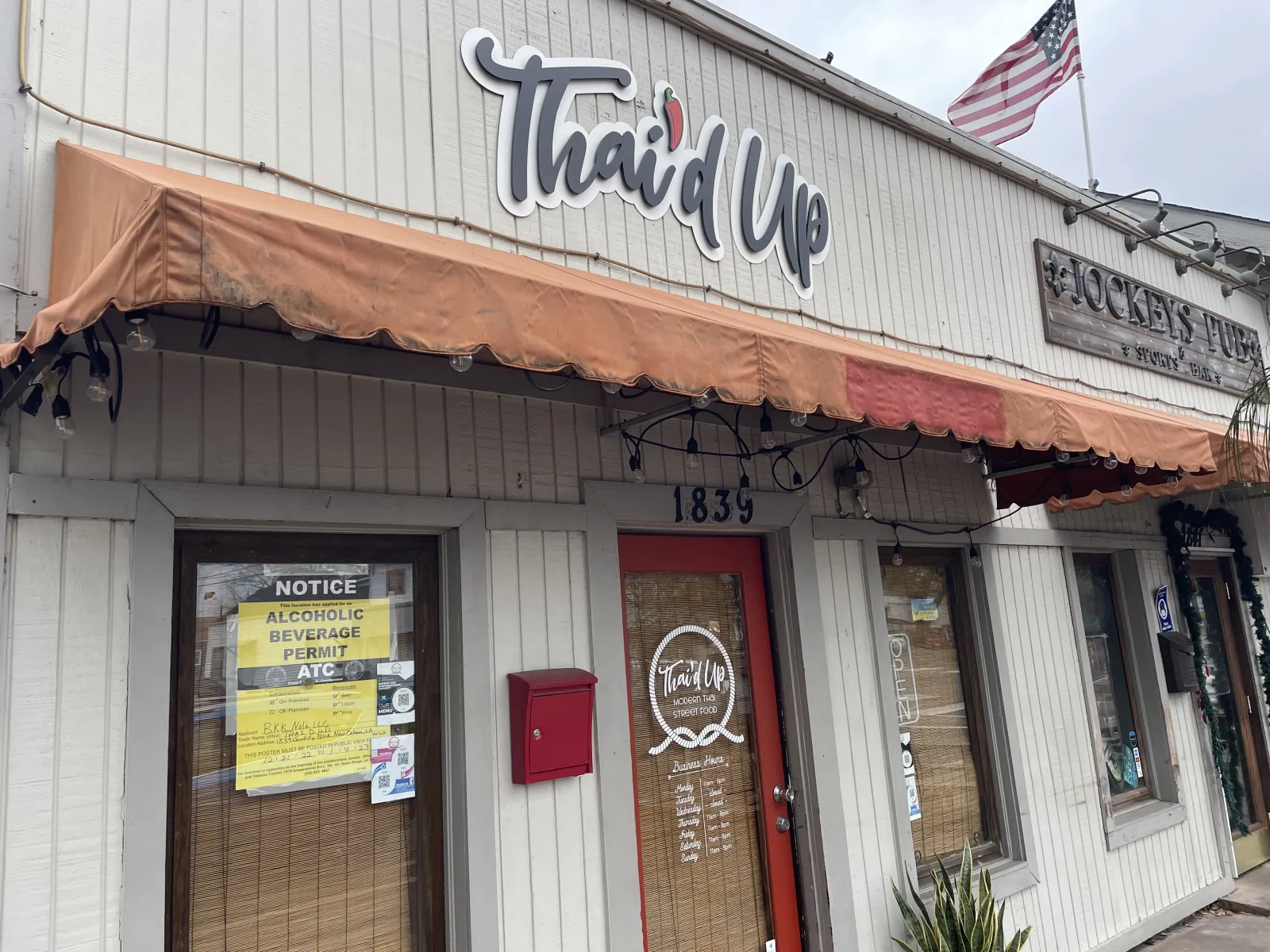 In the Fairgrounds neighborhood, Thai'd Up serves modern Thai street food favorites Thursday through Monday. While you'll find typical dishes like Crab Rangoons, Steamed Edamame, and Tom Yum Soup, you'll also find specialties like Thai'd Up Spicy Fried Rice with chili sauce and Hawaiian Fried Rice with pineapple, cashew nuts, and curry powder.
The stiry-fry dishes are a main attraction. The Spicy Eggplant includes deep-fried eggplant, bell pepper, onion, basil, and chili sauce. The Garlic Pepper is a mix of garlic and white pepper on top of steaming hot mixed vegetables. Or you can keep it light with a fresh Papaya Salad: green papaya, Thai fish sauce, tomato, lime, carrot, and peanuts.
7.

Thaihey NOLA
308 Decatur St. (504) 354-8646, thaiheynola.com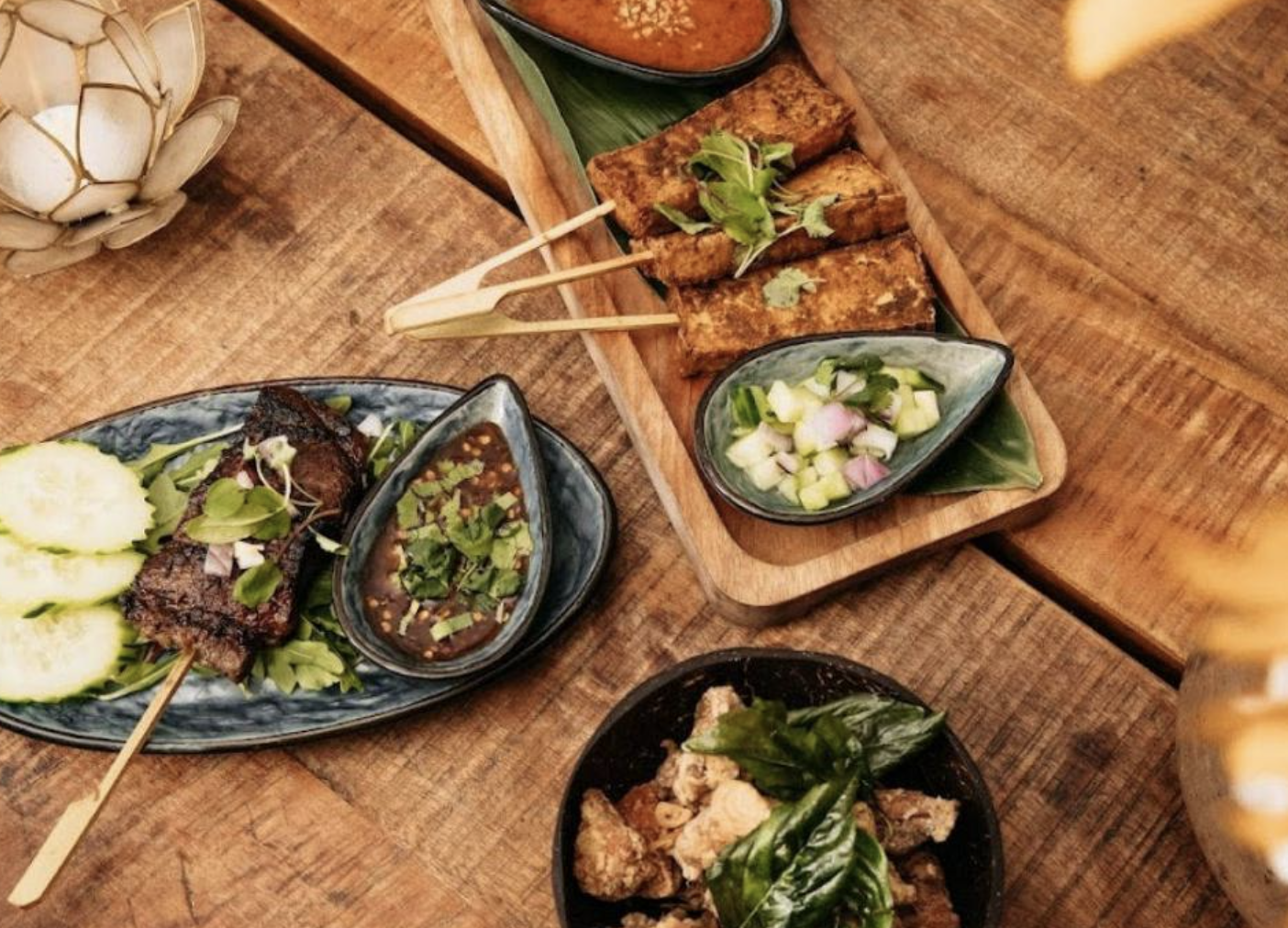 This woman-owned Thai restaurant is making waves in the New Orleans food scene. One thing that sets Thaihey apart from other Thai restaurants is that they have a fully vegan menu in addition to the regular menu. That vegan menu has starters, soups, salads, and entrees that vegans and anyone who just wants plant-based foods that day will love. The Khao Soi Tofu is a yellow curry soup with noodles, tofu, crispy soy protein, and lotus root.
The non-vegan menu is great for seafood fanatics. Crawfish Green Curry, Massaman Ribeye Curry, and Red Curry Frog Legs are impossible to find anywhere else in the city. One of the house favorites is Thaihey Drunken Noodle: squid ink pasta and jumbo shrimp are combined with bacon and spicy basil sauce.
8.

Singha Thai Café
828 Gravier St. (504) 581-2205, ordersinghathai.com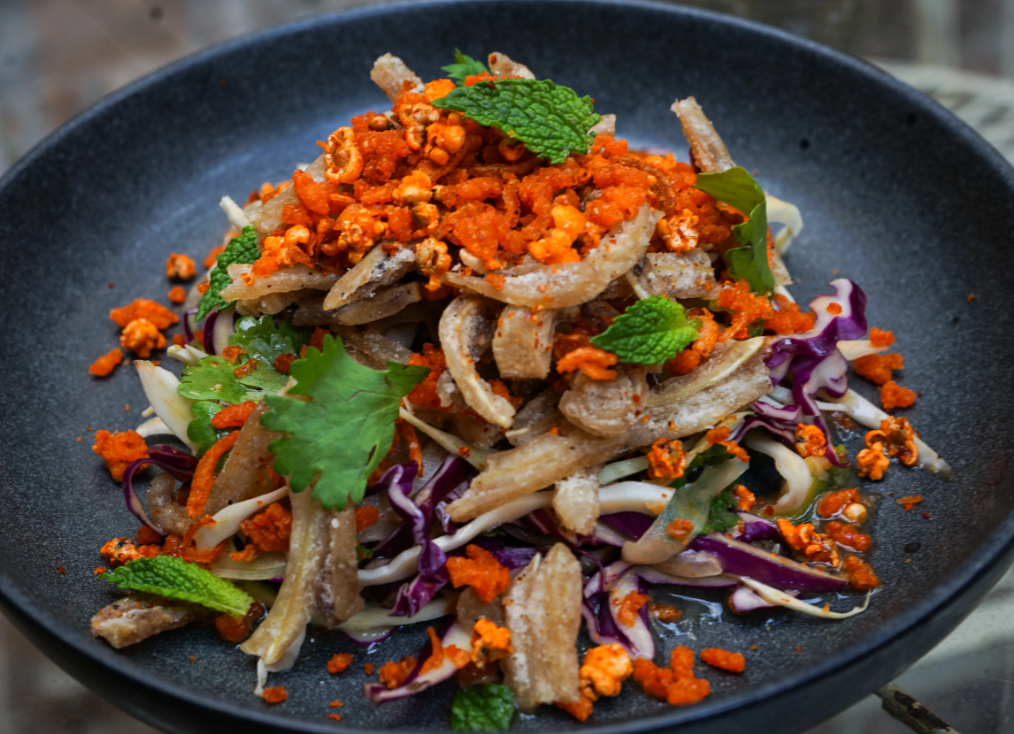 The options are (almost) endless at Singha Thai! This long menu has so much food that you could eat here every week and never have the same thing twice. Singha Thai likes to keep their food authentic and traditional, except when they infuse some local flavor into a dish. The Vermicelli Crawfish is a good example of a fusion specialty: crawfish tails sauteed with bamboo, bell peppers, and basil leaves in red curry sauce.
The Modest Shrimp is so-called because each shrimp is "modestly" dressed in bacon and then deep fried. The dessert section is pretty interesting too. Try the Fried Banana topped with coconut and honey.
9.

Bangkok Thai
513 S Carrollton Ave. (504) 533-9254, bangkokthainola.com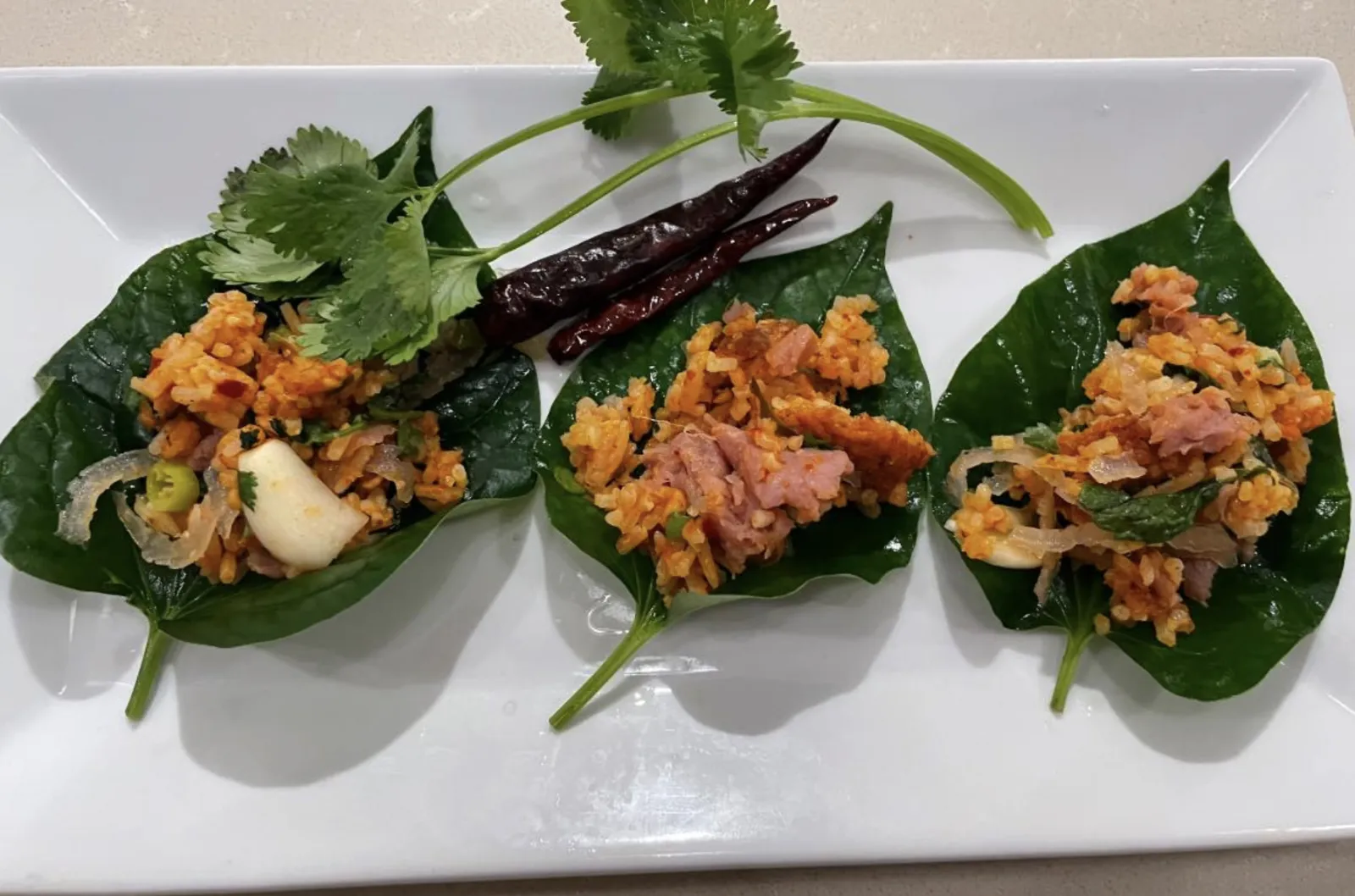 Bangkok Thai sits in the Riverbend neighborhood and has been serving the area for nearly 20 years. People love coming here again and again for great Thai noodle dishes, curries, rice dishes, and wok-fired dishes at fair prices. And several dishes are gluten-free like the Stir-Fried Eggplant Basil with Thai eggplant, bell pepper, and basil stir-fried with garlic, chili, and bean sauce.
You may want to start off your lunch or dinner with the Chicken Curry Puffs: crunchy puff pastries filled with mild spice curried chicken, potato, and onion. Then graduate to the Sweet and Sour Jumbo Prawn: stir-fried jumbo prawn, pineapple, onions, bell pepper, and green onion with Thai sweet and sour sauce.
10.

Thai Mint
1438 S Carrollton Ave. (504) 862-9001, thaimintnola.godaddysites.com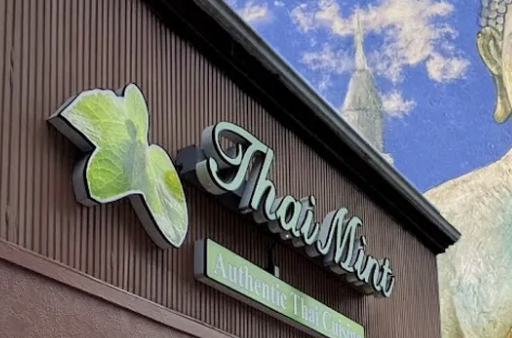 Thai Mint is definitely known for their delectable seafood entrees, even though they've got amazing noodle, rice, and curry dishes too. You can't beat the South Sea Shrimp with sauteed shrimp, bell pepper, carrot, celery, onion, and egg in homemade curry sauce. The Mango Catfish is one-of-a-kind: fried catfish served with spicy mango and lime-dressing salad.
There are so many soups to choose from that you're sure to find something you love. The Hot & Sour Soup includes bamboo, onion, mushrooms, tofu, chicken, crab, and egg simmered in chicken broth. The Tom Yum Soup has a tangy lemongrass broth with chili, mushrooms, cilantro, and tomato and can either have chicken or shrimp.
Where to Get Thai Food in New Orleans
If these restaurants don't make you hungry for some Pad Thai or Tom Yum Soup, then nothing will. Thai food is so full of flavor with every bite that it can feel like your mouth is bursting. If you've never had it before, now is the best time to expand your culinary horizon to this particular part of Asia. You can look at Where Y'at's restaurant guide for even more suggestions.
Did we miss the best Thai food in New Orleans? Let us know where we can find it.