Louisiana is synonymous with seafood. We've got oysters, shrimp, crawfish, redfish, trout, and so much more. Even the local Catholic authority has deemed alligator to be a form of seafood. The Louisiana seafood industry has an economic impact of at least $2.4 billion yearly according to the Louisiana Seafood Promotion & Marketing Board, and it creates thousands of jobs. Many Louisiana families have generations of fishermen.
Visitors to New Orleans want to try out the local Cajun-spiced seafood dishes more than anything. The following restaurants have the best seafood you can get in New Orleans. Just be sure to make reservations because they stay busy.
Where to Get the Best Seafood in New Orleans
1.

Felix's Restaurant & Oyster Bar
Multiple Locations, felixs.com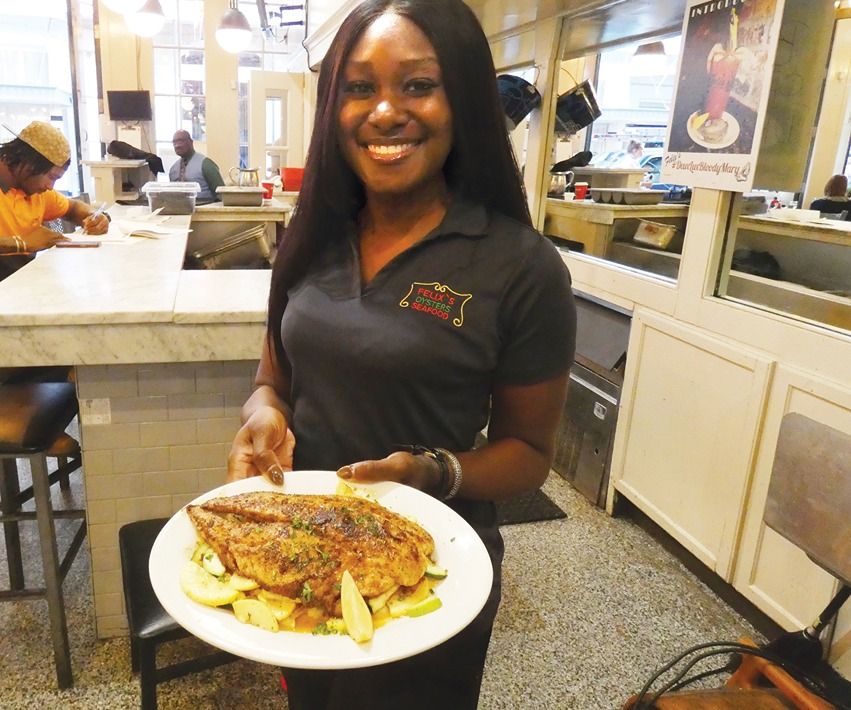 Felix's has two bustling locations; the French Quarter restaurant (739 Iberville St.) is popular with tourists who love to see the oysters getting chargrilled through the window. Locals, however, love the waterfront restaurant in the Lakeview neighborhood (7400 Lakeshore Dr.) which is a perfect spot for a sunset dinner or sun-soaked lunch.
Felix's boasts a huge menu. You can get your seafood fix with a boiled seafood platter, a stuffed poboy, in soup, or even in a pasta. The BBQ Shrimp Pasta combines beloved barbecue shrimp over steaming penne pasta. The Pasta Felix has sauteed oysters and shrimp in Cajun Cream sauce.
2. Deanie's Seafood House
Multiple Locations, deanies.com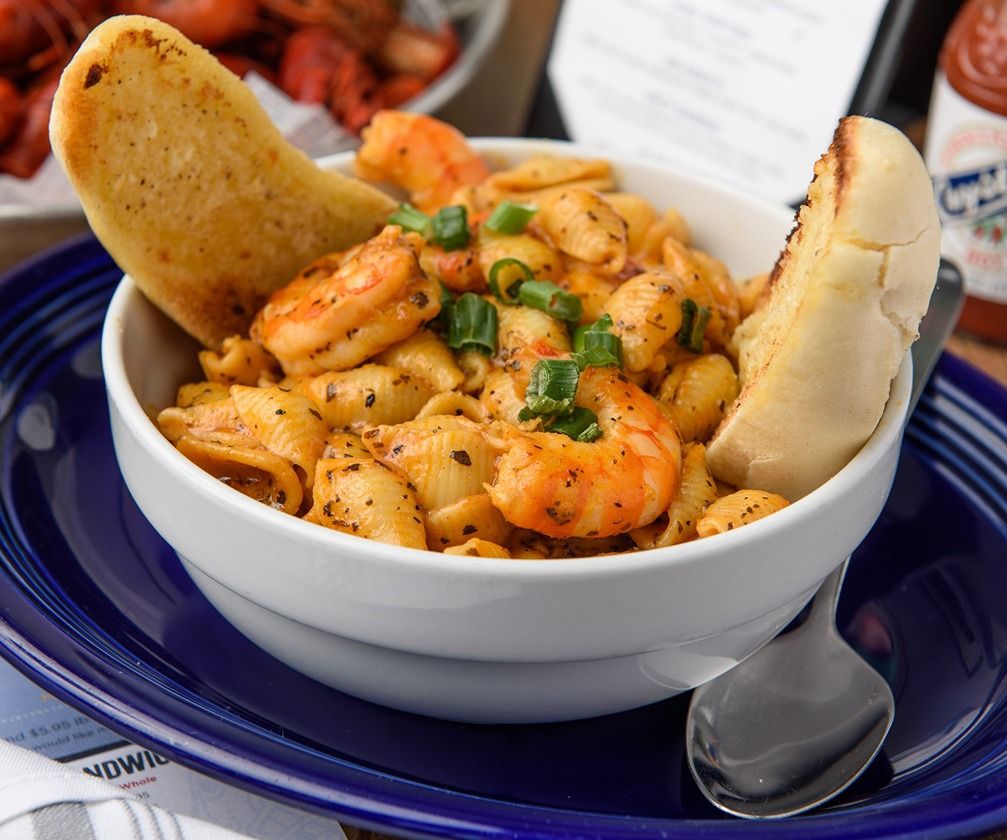 Deanie's opened in 1961 in Bucktown and became so synonymous with excellent boiled seafood that they expanded to have two more locations. You can still visit the original Bucktown restaurant and market (1713 Lake Ave.) or try out the French Quarter restaurant (841 Iberville St.) or Uptown Restaurant (2200 Magazine St.).

The menu can vary between the locations, but you'll always find tons of seafood from the appetizers to the entrees. Most diners start off with oysters: raw, charbroiled, or even barbecued. The Giant Seafood Platter is enough for a few people: shrimp, oysters, catfish, soft shell crabs, and crawfish balls fried to perfection served with fries.
3. Middendorf's
Multiple Locations, https://middendorfsrestaurant.com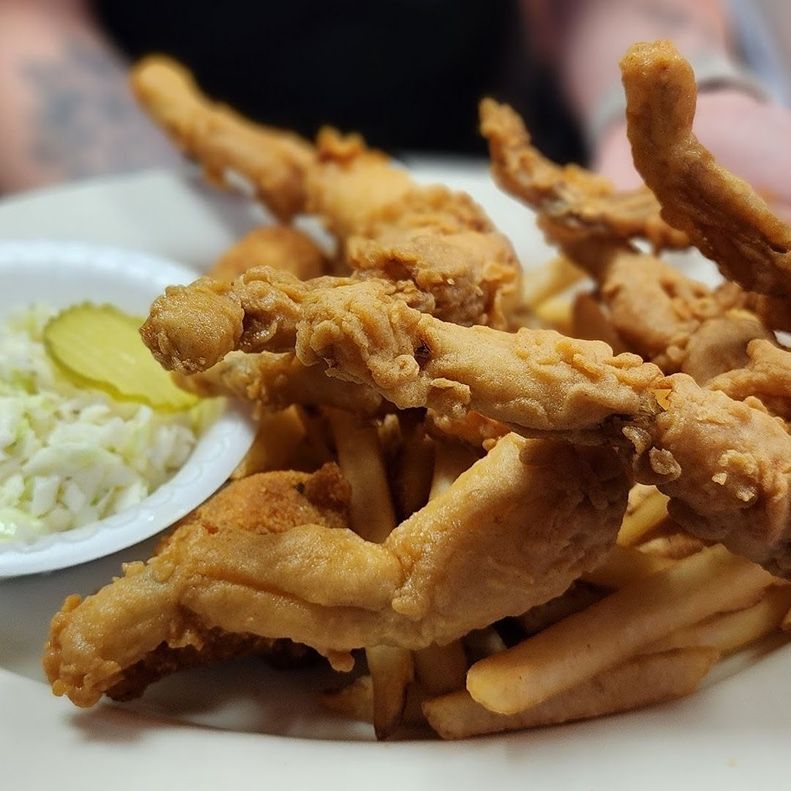 Middendorf's is a casual eatery that serves up delicious seafood. Pop in to find out why their named "Home of the original thin fried catfish." Open Wednesday through Sunday, Middendorf's always has something going on—whether its happy hour, live music, or wine tasting dinners.
Appetizers include oysters, crawfish poppers, and peel and eat boiled shrimp. They also have plenty of options for gumbo. For entrees, there are a number of seafood options and combinations. Some of their standout options are the stuffed crab, whole boiled flounder, and of-course their thin fried catfish.
4. Acme Oyster House
Multiple Locations, acmeoyster.com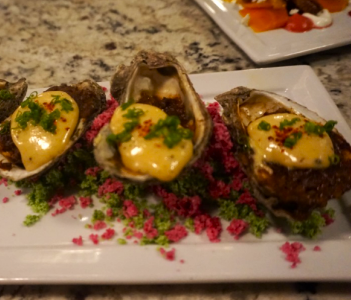 Acme is famous for oysters as well as other seafood plates at all of their locations throughout the southern U.S. Locally, you can visit Acme Oyster House in the French Quarter (724 Iberville St.) or in Metairie (3000 Veterans Blvd.). While the menu may vary between locations, you can be sure there's always seafood on the menu.
Start off with a dozen raw or chargrilled oysters, then get a bowl of hearty Seafood Etouffee. Sandwich lovers will probably want to get a Fried Shrimp or Fried Soft Shell Crab PoBoy, but the fried seafood platters are divine. Choose from oyster, shrimp, fish, soft shell crab, crab cake, or a combination of them.
5.

Superior Seafood & Oyster Bar
4338 St Charles Ave. (504) 293-3474, superiorseafoodnola.com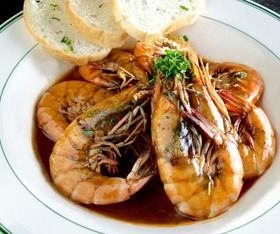 Superior Seafood loves to serve seafood upscale Louisiana-style. Start off with the Oysters Superior which is a combination of Bienville, Rockefeller, and Chargrilled Oysters. The Crawfish Cornbread is a popular appetizer for the table. The large slice of cornbread comes swimming in a rich crawfish tail sauce.
In the Uptown Favorites section of the menu, you'll find the Pasta de la Mer: tail-on Gulf shrimp sit on angel hair pasta with mussels and kalamata olives in pomodoro tomato sauce. The Blackened Catfish Napoleon is Cajun influenced: delicious Des Allemands catfish blackened and topped with crawfish etouffee.
6.

Peche Seafood Grill
800 Magazine St. (504) 522-1744, pecherestaurant.com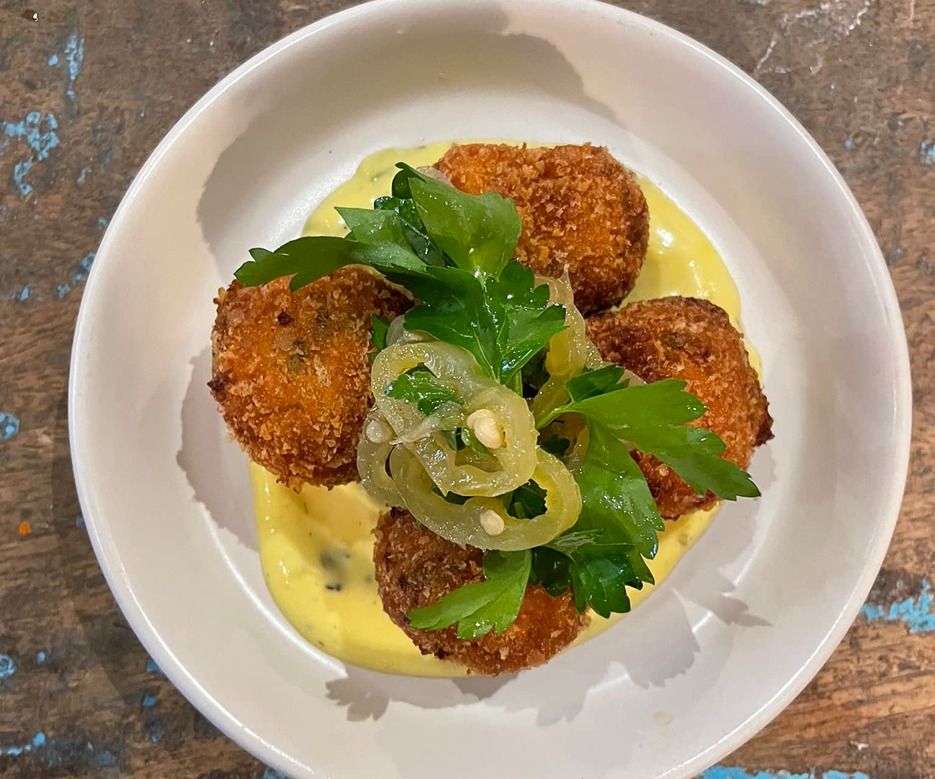 Peche has the distinction of winning a James Beard Award. Not only is this seafood-centric restaurant a popular place before games and shows at the Caesars Super Dome and Smoothie King Arena, it has some of the best seafood that you can get in the entire city. The Raw bar has several options including Gulf Shrimp, Steak Tartare, and a Seafood Platter.
You are welcome to get an entrée like the Grilled Tuna with lentils, carrots, and kumquats or the Jumbo Shrimp with coconut, greens, and a rice cake, but the whole table will love the Whole Grilled Fish. Add some side like beets with lime, chili, basil, and almonds for a complete meal.
7.

The Galley Seafood Restaurant
2535 Metairie Rd. (504) 832-0955, thegalleyseafood.net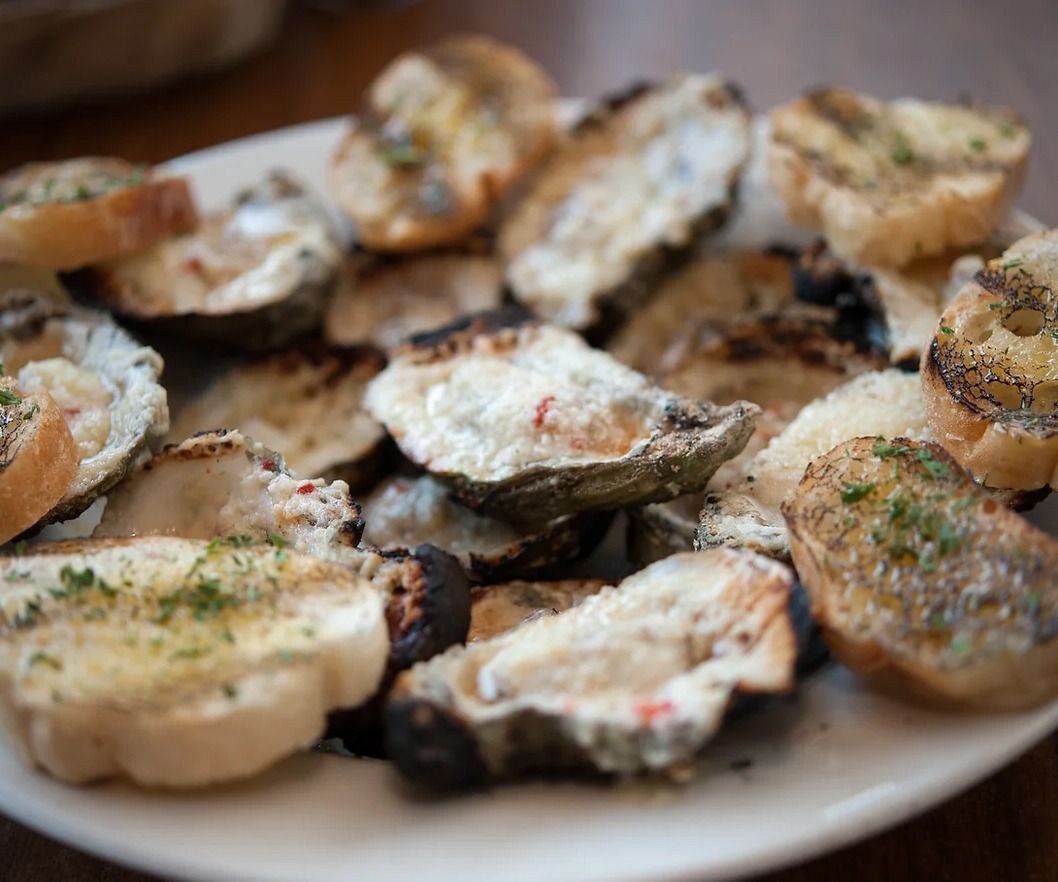 This Old Metairie eatery looks small on the outside, but for lunch and dinner Tuesday through Saturday, the little parking lot fills up with people who make coming here a ritual. The menu is massive, and it is stuffed with seafood favorites. A lot of diners start off with Oysters on the Half Shell or Charbroiled Oysters to start.

The Seafood Platters and Plates are hot. You can choose between soft shell crab, catfish, crawfish tails, shrimp, oyster, and stuffed crab. The House Specials include delicacies such as Blackened or Grilled Redfish topped with grilled shrimp and crabmeat served with potatoes and veggies.
8.

Drago's Seafood Restaurant
3232 N Arnoult Rd. (504) 888-9254, dragosrestaurant.com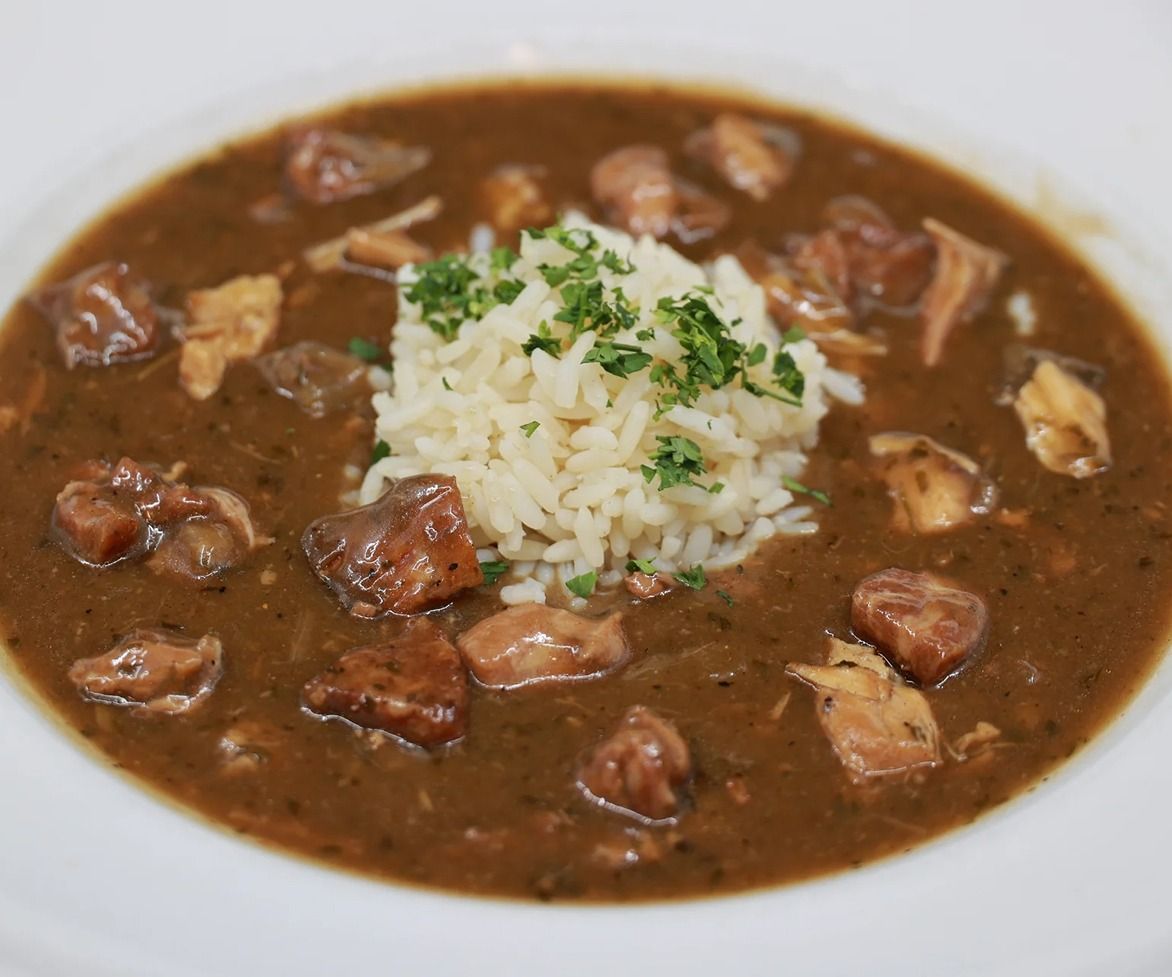 You've probably heard of Drago's Seafood Restaurant before, but did you know that this Metairie location is the very first location that they had? There are now 6 Drago's throughout Louisiana and one in Mississippi. The main attraction at Drago's are the Charbroiled Oysters, but you can also get them raw on the half shell.
The Crabmeat Crepe appetizer is amazing: a potato crepe stuffed with crabmeat and covered in a creamy Creole Hollandaise sauce. Get some Grilled Shrimp Tacos or Blackened Gator Tacos which are very hard to find anywhere else. Drago's also has several lobster entrees to enjoy.
9.

Landry's Seafood House
Multiple Locations, landrysinc.com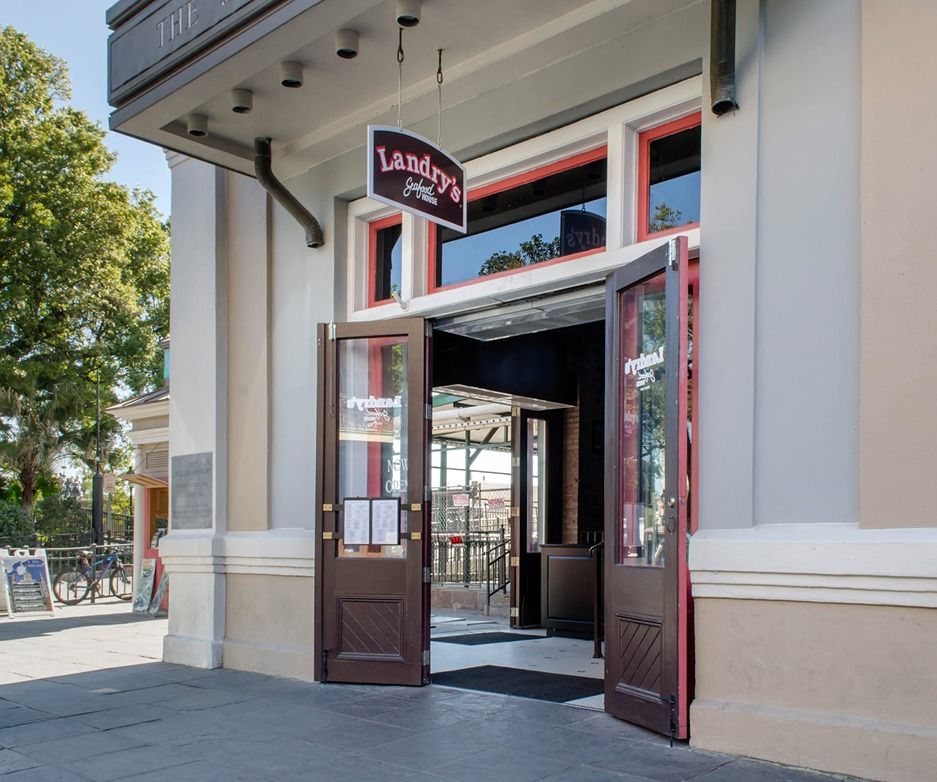 Landry's Gulf Coast seafood is so delicious that the brand has expanded across southern U.S. from Texas to Missouri to South Carolina. In the New Orleans area, you can visit Landry's in the French Quarter (620 Decatur St.) or at the lake (8000 Lakeshore Dr.). It may sound weird, but the Oyster Bar Trash is a great appetizer; it's a combination of blackened shrimp, lump crab, steamed rice, and lemon butter.
Landry's has a big menu of platters, fresh catches, and house specialties. The Blackened Redfish Etouffee comes with steaming hot vegetables and rice. The Stuffed Shrimp Enbrouchette is flavored with pepper jack cheese, jalapenos, and mornay sauce then wrapped in bacon.
10.

Desire Oyster Bar
300 Bourbon St. (504) 553-2281, sonesta.com/DesireOysterBar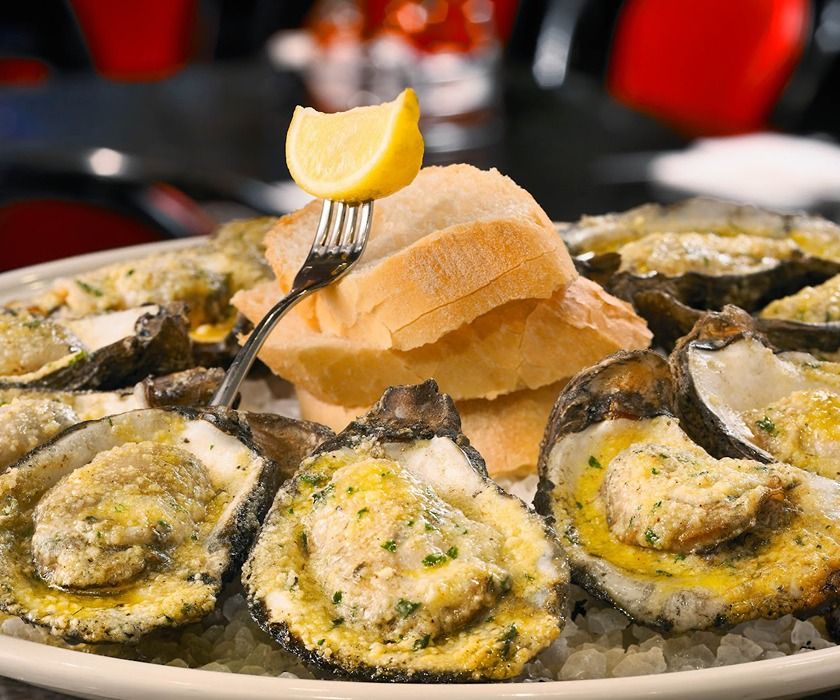 Desire Oyster Bar's iconic sign is one of the most photographed signs on Bourbon Street (and maybe New Orleans itself). It harkens back to a more sophisticated era of the entertainment district when live jazz bands performed in every bar. Desire Oyster Bar allows some guests to sit right where the action is: the oyster shucker raw bar. You can get them on the half shell or chargrilled to perfection.
Some people prefer the Smack Yo' Momma Oysters; they're tossed in buffalo sauce and covered in bleu cheese crumbles. Top off your oysters with an entrée like the Big Fried Catch Plate, and go out to Bourbon Street for a good time.


The Best Seafood Restaurants in NOLA
If you can't find an appetizing seafood dish at one of these local restaurants, then you may not like seafood at all. These restaurants have been operating for years and often have a line out the door of hungry regulars who love the food. One great thing about all of these restaurants is that they have turf options if you don't like or cannot eat seafood, so there's no reason not to visit.
Did we miss the best Louisiana seafood in New Orleans? Let us know where it is, and we'll check it out!