Cat[fish] got your tongue? The tasty bottom-feeder is living nine lives as area chefs create innovative dishes that surprise and delight.
"The catfish is plenty good enough fish for anyone," Mark Twain observed. And while the New England humorist was not known as a culinary expert, even his nom de plume persona as a Southern gentleman would be impressed with how Louisiana cooks are creating dishes to make the state's whiskered seafood good enough for everyone.

Decades after Cajun cook Justin Wilson perfected fried fillets, Josie Middendorf fried them thinner than most thought possible, and Chef Paul Prudhomme introduced blackening fish to the world, Louisiana eateries are elevating the tasty bottom-feeders to haute cuisine.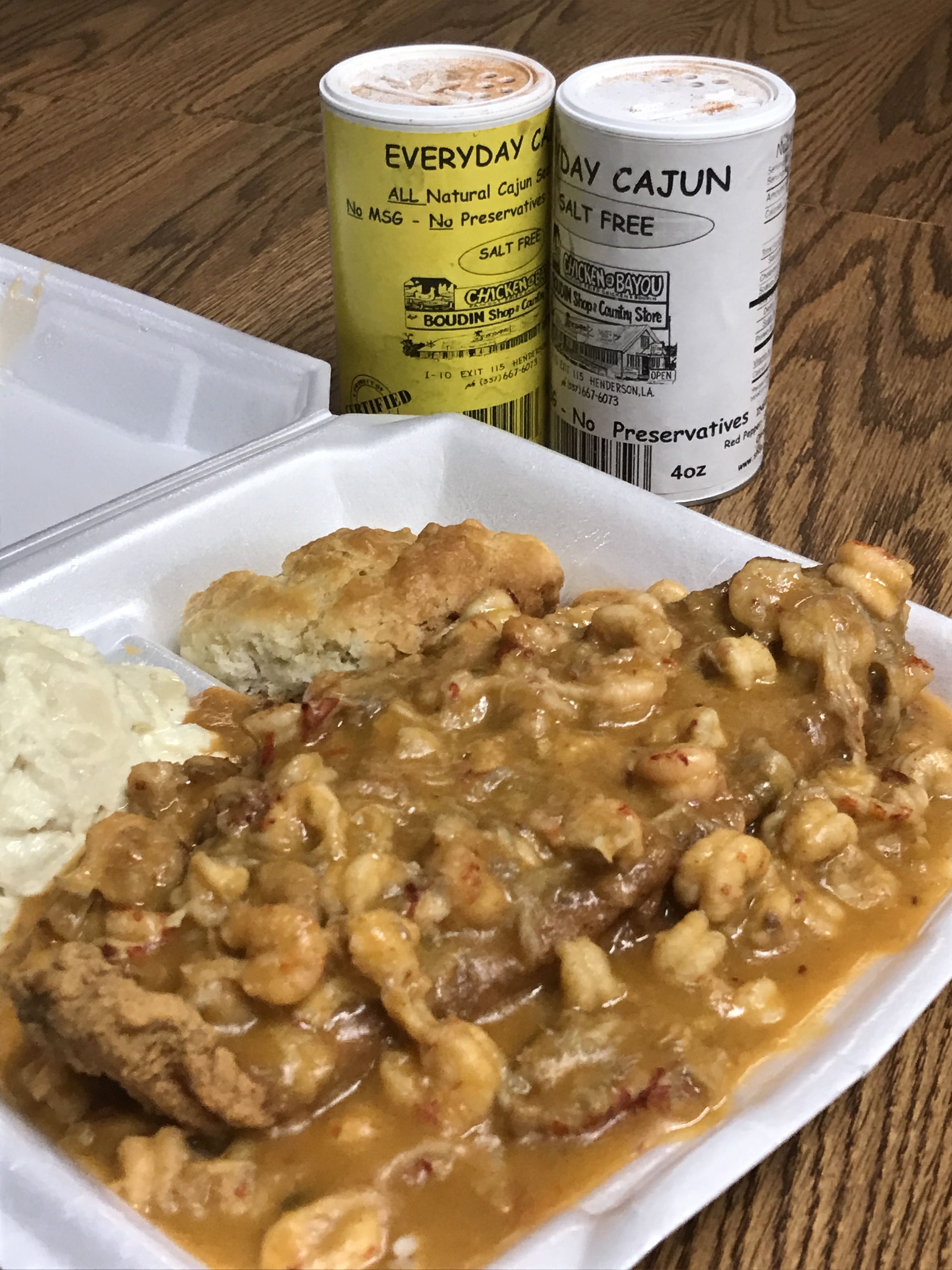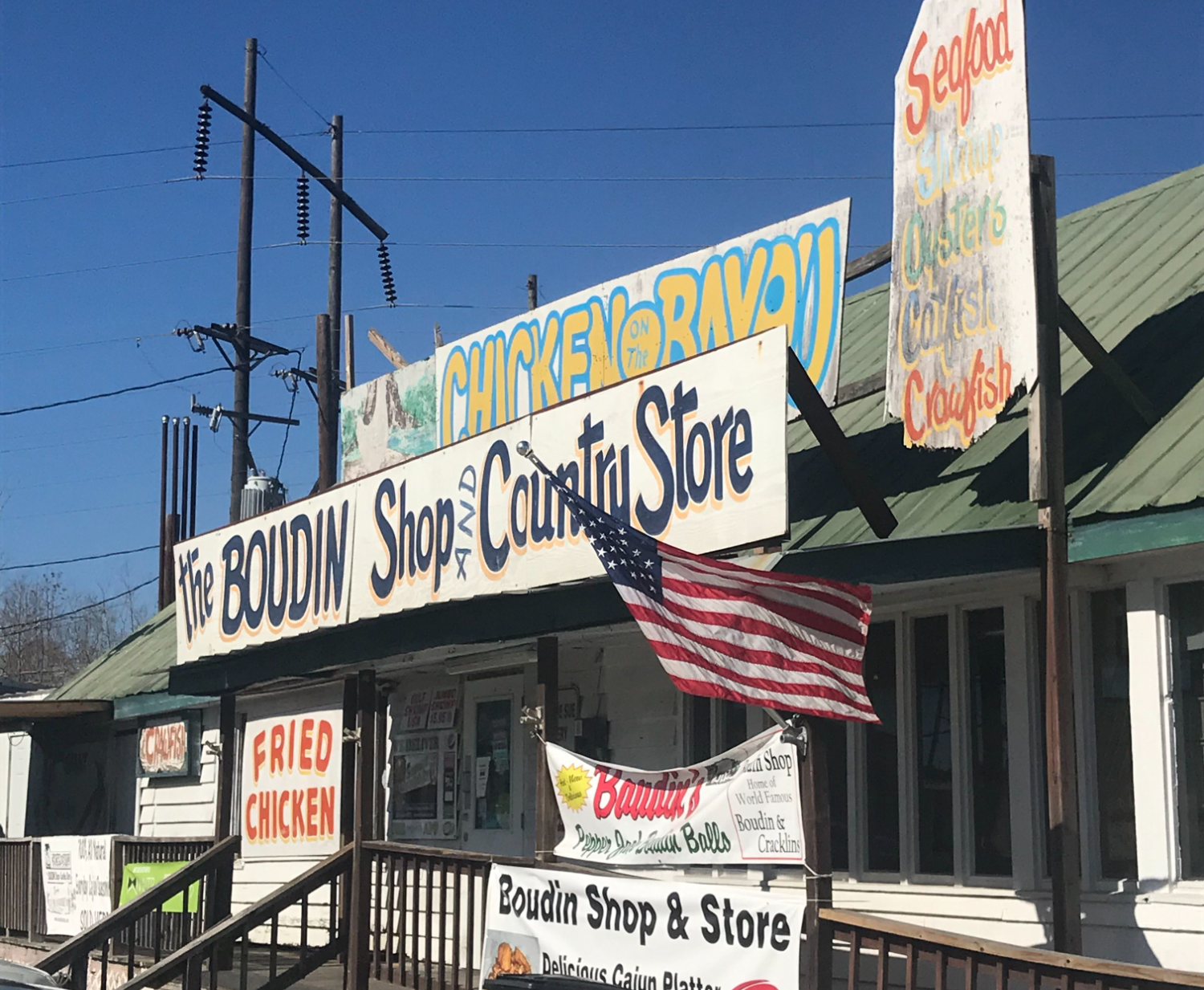 Considering their long tradition of serving Cajun country seafood, it's not surprising to find catfish on the menu at Chicken On The Bayou & Boudin Shop in Atchafalaya Basin in Breaux Bridge. Despite the name, the restaurant and deli near America's largest river swamp offers way more than just chicken and boudin, including its signature Ile de Capri dish. The specialty includes an oversized fillet of fried or grilled catfish, topped with Louisiana crawfish étouffée, on a bed of rice, served with a side of potato salad and a biscuit. For almost 30 years now, Chicken On The Bayou's locale off I-10 exit 115 presents casual truck-stop dining at its best. Fun and affordable since its opening in 1992, this restaurant sources locally from Guidry's Catfish, and chef-owner Nabih Qaisieh doesn't skimp on flavor.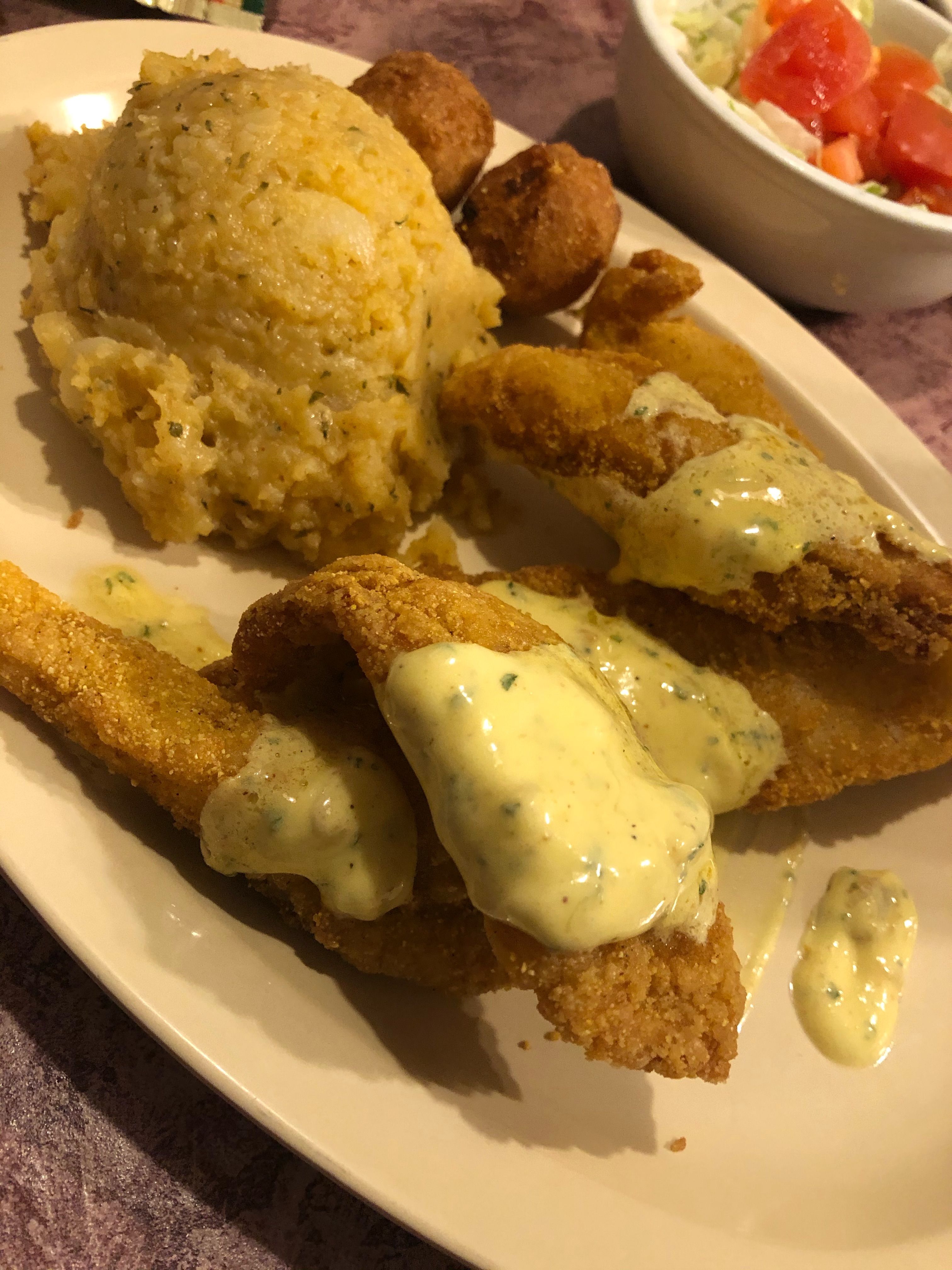 Along Bayou Black in downtown Houma, A-Bear's Café keeps the locals' feet stomping with the live music of Acadiana in a traditional roadhouse setting. The Cajun roots are exposed by the restaurant's name, which is an Americanization of Hebert, the family who owns it. Visitors—of which there are few—are welcomed as enthusiastically as the locals who pack the place. Their signature Catfish Abear Platter—a meal comprised of multiple fresh pond catfish fillets dripping with A-Bear's savory yellow crab sauce—is worth navigating any crowd. While there, you might meet a gentleman, the self-proclaimed Mayor of A-Bear's, complete with official badge, making his rounds welcoming patrons. Following closely behind him is owner Jane Hebert, making sure that the food is good and that the "mayor" isn't distracting you from your meal too much. If adding two down-home sides to the meal isn't too much food to make you forgo eating a slice of homemade pie, the dish is offered as an all-you-can-eat entrée on Friday evenings, ensuring that any dessert is impossible.
From Highway 90 in Des Allemands, a massive 15-foot catfish seems to be jumping out of the Dufrene Ponds next to Spahr's Seafood Restaurant. This sculpture was salvaged from Florida after Hurricane Katrina and installed "next to its natural habitat." It is a testament to how founder Bill Spahr, 93, set a new standard with his signature Catfish Chips when he opened his restaurant in the winter of 1967-68.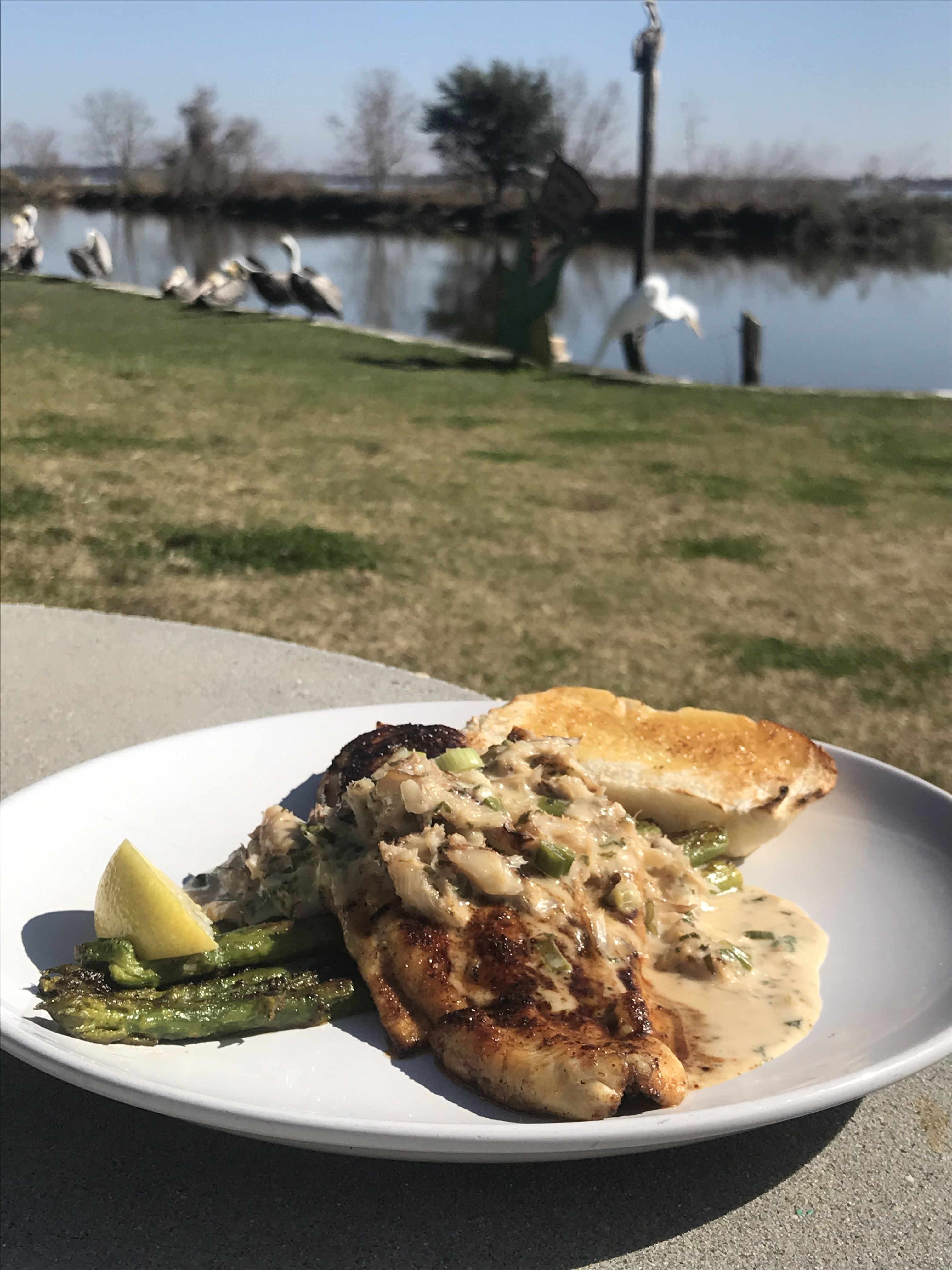 "There were two guys eating, and one complained he had six pieces of catfish, and his buddy had seven," Spahr recounts. "I explained how we did it by the weight, not the number, but he insisted on getting another to be even. Well, I was not happy and told my wife we were going to cut them up so small that no one could count all of them again, and there's been no more trouble after that." Proud of his creation, Spahr gently insists the tender bites should be eaten "using both cocktail and tartar sauces—one offsets the other."
Although he still made the gumbo up until 2020, Spahr has since passed operations to his grandson, Donald Spahr, who expanded the name into three additional eateries. Bill Spahr's daughter (and Donald's aunt), Thelezia "Tilly" Folse, is now in charge of all things involving the "wild-caught, local catfish" sourced for the restaurants. The food preparation, however, is under the skilled eye of Chef Ryan Gaudet, ever mindful of his responsibility to protect Spahr's 55-year legacy.
Joining the family restaurant in 2007 and elevated to executive chef in 2013, Gaudet now oversees all four restaurants throughout the region. But while he is respectful of Spahr's reputation, the Nicholls State University culinary grad is also dedicated to Donald Spahr's commitment of "creating jobs with a passion for culinary excellence." His creativity with local ingredients in the kitchen allows him to expand the traditional catfish dishes Spahr's is famous for in exciting ways, and his blackened catfish "Fish-of-the-Day" special is an impressive example of that.
The entrée includes a five- to seven-ounce catfish fillet that is blackened with olive oil and served over grilled asparagus, then topped with a lemon-cream sauce and fresh local crab-claw meat. Given the size of the fillet needed, the special mostly makes the menu board in the summer when the catfish are most active. Because the fish is so fresh, Gaudet advises to call ahead, because they never know when it will be offered.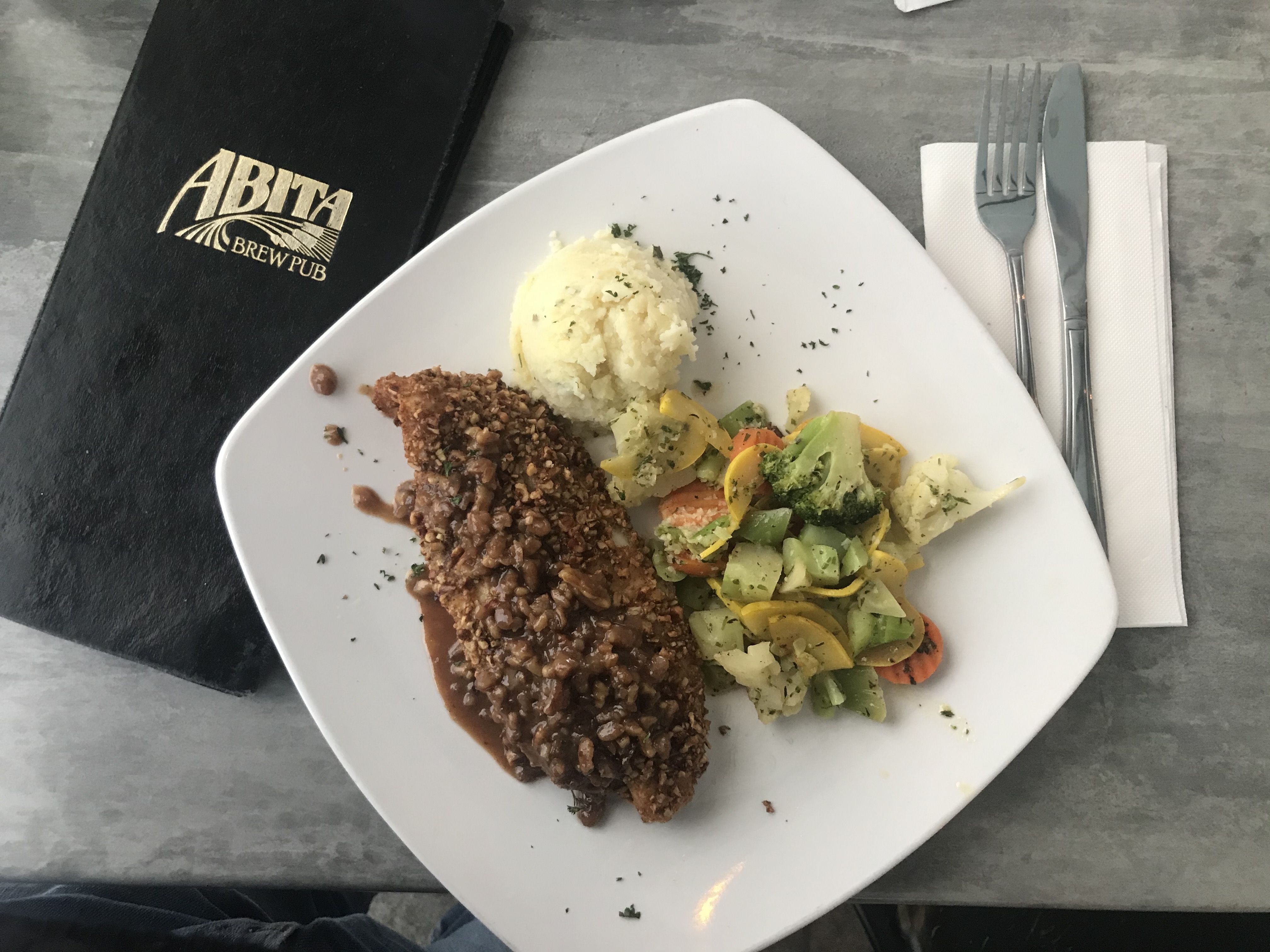 In Abita Springs, north of Lake Pontchartrain, Abita Beer is best paired with Louisiana catfish at the Abita Brew Pub when presenting their Pecan Crusted Catfish. The eatery is on the site of the original brewery at the center of its namesake town. Martine and Vula Essaied had the vision to transform it into a restaurant in 1986 when Abita expanded its brewing facility to its current, larger building in Covington.
The relaxed hotspot captures a downhome catfish-shack, roadhouse atmosphere with a casual, yet upscale, dining ambiance—often with live music.
"Vula created the dish long before I got here," Terry Whitehead, Abita Brew Pub's head chef for 20 years, laughs. The entrée calls for adding a honey pecan sauce to the dish's oversized catfish fillet, which is deep fried in a pecan coating, and served with smashed potatoes and sautéed seasonal vegetables.
"The dish is sweet, I like it with the Abita Andygator," Whitehead says. "It's got a little kick to it."
On Lake Pontchartrain's south shore, The Blue Crab Restaurant & Oyster Bar ups the catfish ante in New Orleans cuisine, but quietly and for those in the know. Their menu offers a whole stuffed flounder, but a whole grilled catfish fillet can be an off-the-menu switch for those preferring a tastier non-bone option.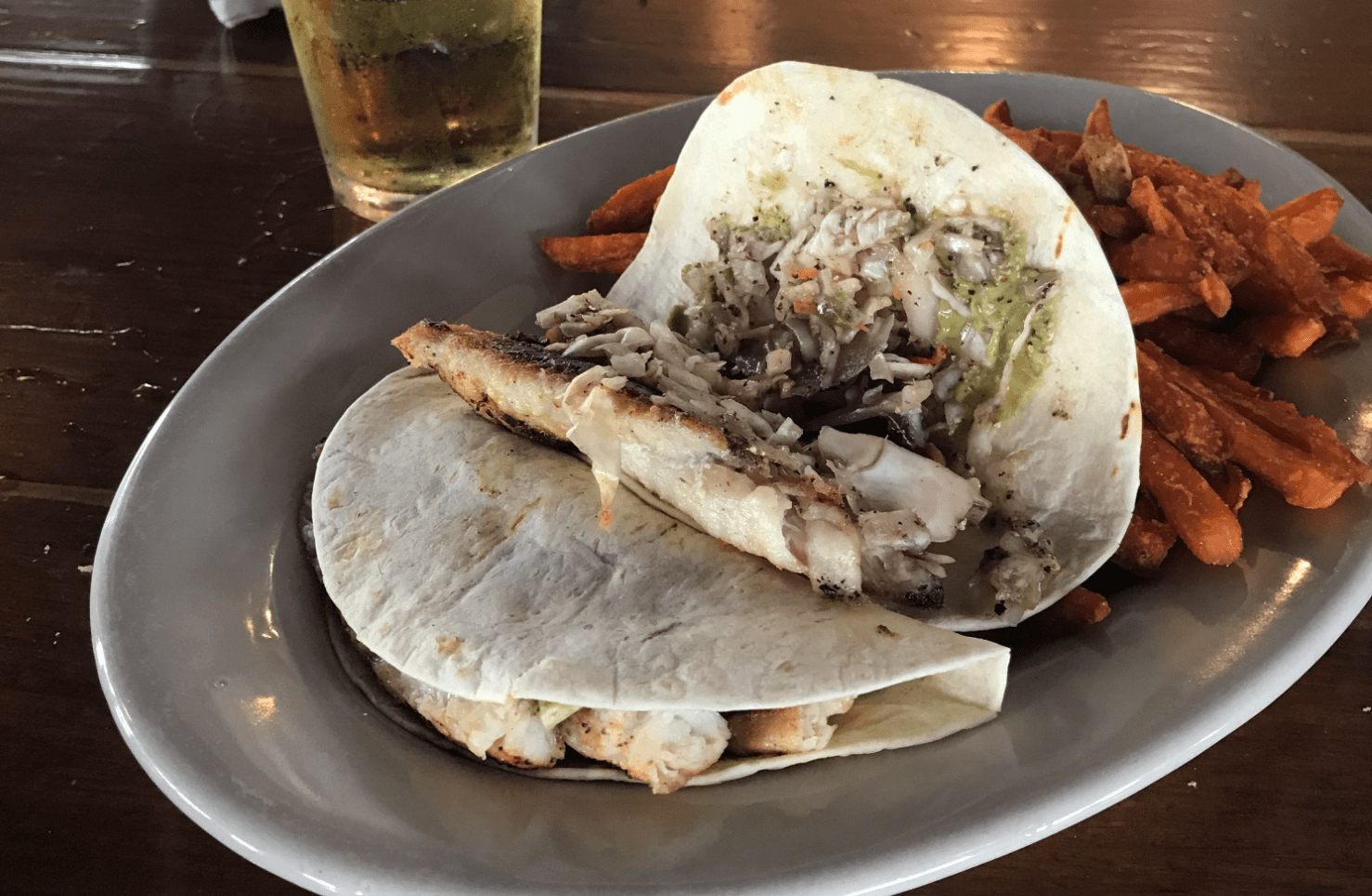 "It's not on the menu exactly, but anyone can get it," manager Erik Neumann says. He explains that Blue Crab considers the dish one of their New Orleans classics. "The stuffing is made with local crab meat combined with all the classics, including the Holy Trinity of celery, peppers, and onions." Committed to local purveyors, Neumann affirms the restaurant's commitment to supporting the local Louisiana purveyors, especially with fresh catfish every day but Sunday.
On this two-level restaurant's "Downstairs Menu," catfish may be used in the fish tacos, if requested. They're served as a pair, made with white tortillas and topped with summer slaw and jalapeno avocado cream, and this flavorful fish substitution is a well-known secret among locals.
Approximately 25 years ago, Louisiana was one of the nation's top four catfish-producing states. The industry employed 12,000 people and contributed more than $3.5 billion to these states' economies, according to the Catfish Institute. Today, catfish is the fifth most popular fish in the nation, with per-capita consumption averaging just less than a pound a year. With channel catfish the most plentiful, farmers attribute a more abundant supply to finally allow competitive pricing, compared to seafood such as cod and halibut.
Catfish's popularity remains stubbornly among the top 10 fish consumed in the U.S., according to industry experts, including the National Fisheries Institute. Catfish is typically more flavorful than saltwater options, so new recipes can be challenging to create. Innovative chefs are delighting in discovering new ways to complement this fish's unusual flavor in their dishes.
Notably, Blue Giant Chinese in the Lower Garden District puts a nouveau spin on fish with their innovative fusion concoction: salt and pepper catfish. The former Cochon cooks are committed to using the "finest and best-tasting fish." Therefore, chef-owners Bill Jones and Richard Horner named their restaurant in honor of the blue catfish. The monstrous "blue cat" is the largest species of North American catfish, which is also found swimming in Chinese waters.
"It's all connected," Louisiana native Jones says. "Catfish is ubiquitous to the American South, but it's also more authentic in Chinese cooking." He notes that catfish are not only prevalent in Chinese art and sculpture, but also in their cuisine. But "in America, catfish is rarely used in Chinese restaurants," he adds.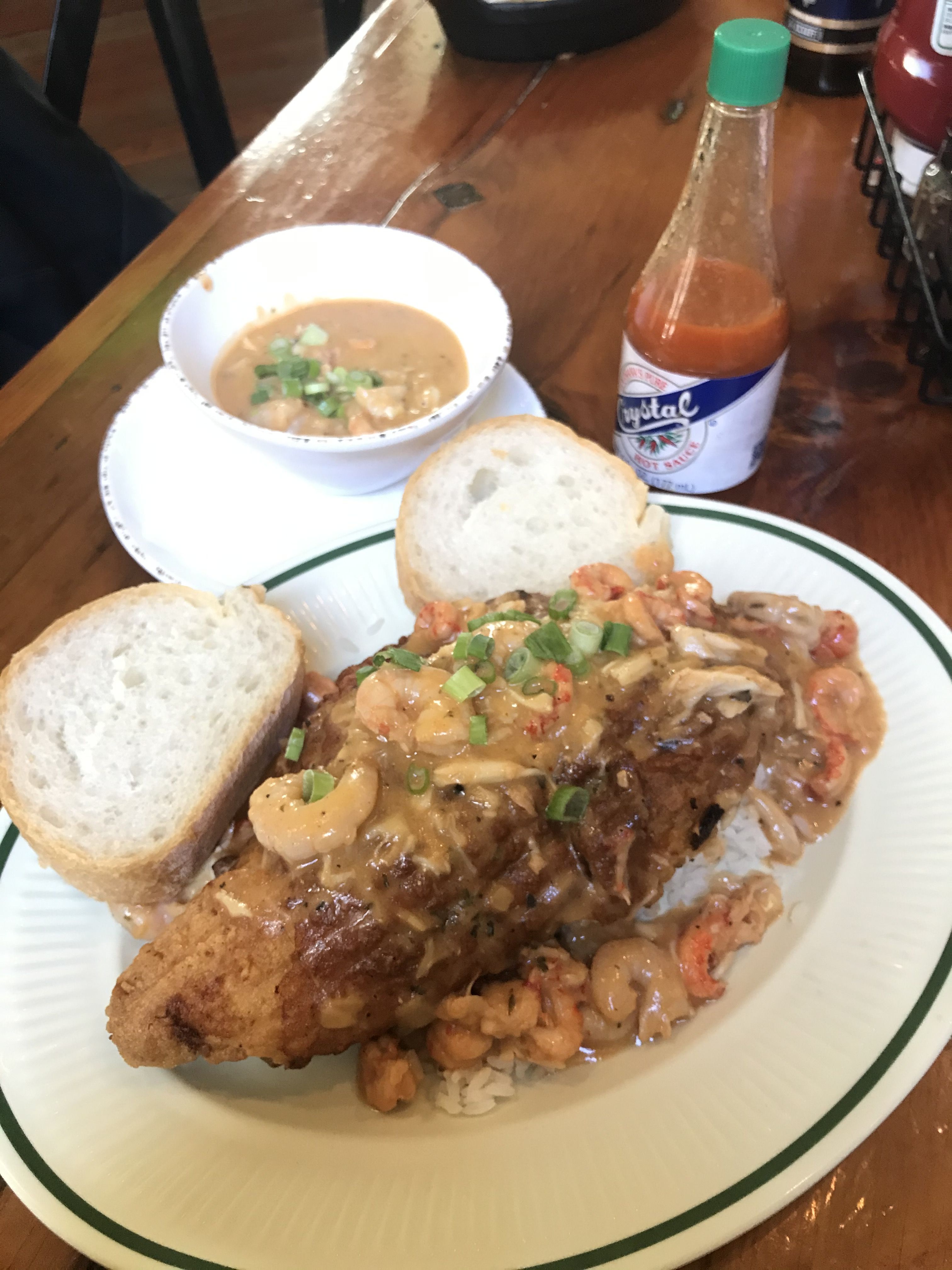 The elegant interior, with gleaming surfaces and sleek lines, is as far a cry from the bayou-born catfish shacks as the garden patio is from the ornate gardens and temples of China. But the owners proudly refuse imitation on either front. "It's our goal to respect the heritage of Chinese cuisine, while remaining passionate about the flavor-packed dishes we love to cook."
Uptown on Magazine Street, Mahony's Original Po-Boys & Seafood presents upscale but casual fare in a converted double. Playful in its character, the restaurant boasts that it's "loaded with fresh Louisiana seafood and local classics that deliver an authentic taste of New Orleans in every bite," and they deliver on that promise. Diners reflexively loosened their belts as the server described the buttery cream sauce with Gulf shrimp, crawfish, and blue crabmeat that generously tops their Catfish Pontchartrain, served over Louisiana popcorn rice, along with braised collard greens and a French bread sub loaded with crawfish étouffée. This savory dish is newly reintroduced to the menu for spring and summer.
Catfish are known to be especially active in the spring, and with Lenten non-meat dishes sure to increase demand, prepare your taste buds for the culinary catfish cascade throughout the area as chefs evolve this Louisiana staple into more meals not to be missed.