New Orleans is definitely a city in which you can eat great and not spend a ton of money. Many of our famous food traditions started as peasant dishes, and they were perfected over the years into local delicacies that can feed a village for very little money. The humble poboy is so named because it was made for out-of-work streetcar drivers, for example. While our grand dame restaurants draw huge crowds, there are many places to visit where you can have a memorable meal for just a few dollars.
If you're tight on money but still want the best food money can buy, the following restaurants are ready to serve you for breakfast, lunch, and dinner on the cheap. Some of them are even open 24 hours in case you need a late-night, early-morning food fix.
Best Budget Restaurants in New Orleans
1.
Felipe's Mexican Taqueria
Multiple Locations, felipestaqueria.com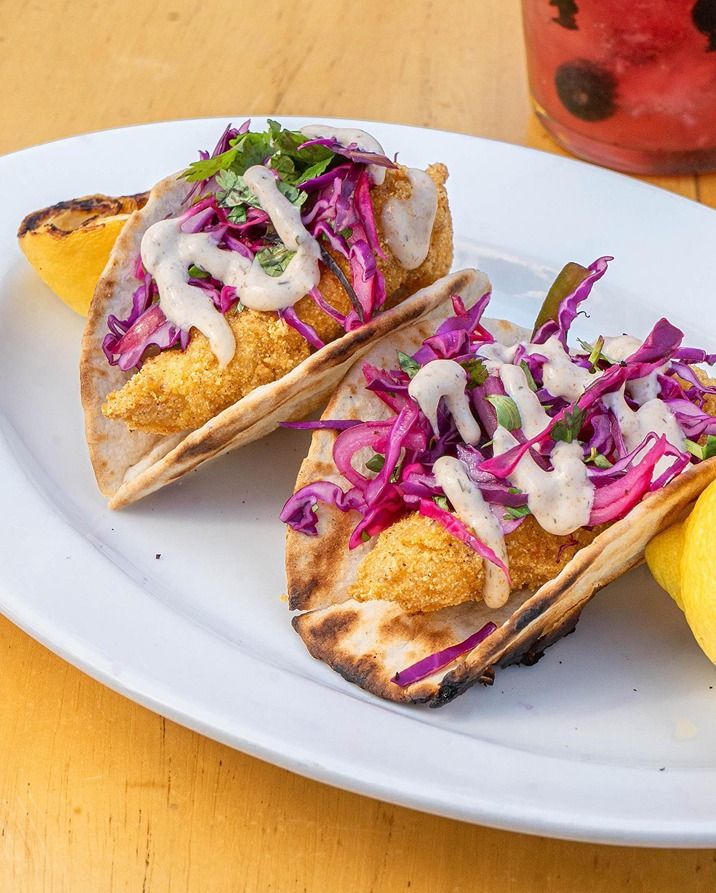 Felipe's is one of the hottest Mexican restaurants in town, and it was necessary to make multiple eateries around the city to feed all of their fans. You can get the fantastic fare from Uptown (6215 S. Miro St.), Downtown (301 N. Peters St.), and Mid-City (411 N. Carrolton Ave.). Each location offers you the option of building your own tacos so you know exactly what you're getting.
If you prefer letting the chef lead the way, try out one of the signature tacos. The Baja-Style Tacos have fried shrimp, pico, cabbage, and made-in-house Baja Sauce. The Mexico City Tacos feature al pastor, cilantro, onion, and made-in-house Guacamolillo Sauce.
2. Dat Dog
Multiple Locations, datdog.com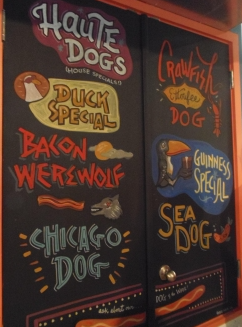 Dat Dog made such a splash with local foodies when they first opened that several locations were needed to serve everyone in the city. You can enjoy at Dat Dog from one of the two Uptown locations (5030 Freret St. and 3336 Magazine St.) or the Downtown location (601 Frenchmen St.). All of them serve up gourmet hot dogs for every palette in really down-to-Earth settings.
Dat Dog caters to all diets: traditional all beef franks, vegan dogs, gator sausage, and even crawfish sausage are just some of the options. One of the best sellers is the Guinness Special with an Irish Guinness Sausage, Andouille Sauce, onions, cheddar cheese, bacon, and mustard.
3. Rosalita's Backyard Taco's
3304 St Claude Ave, 504-354-2468, https://www.rosalitas-nola.com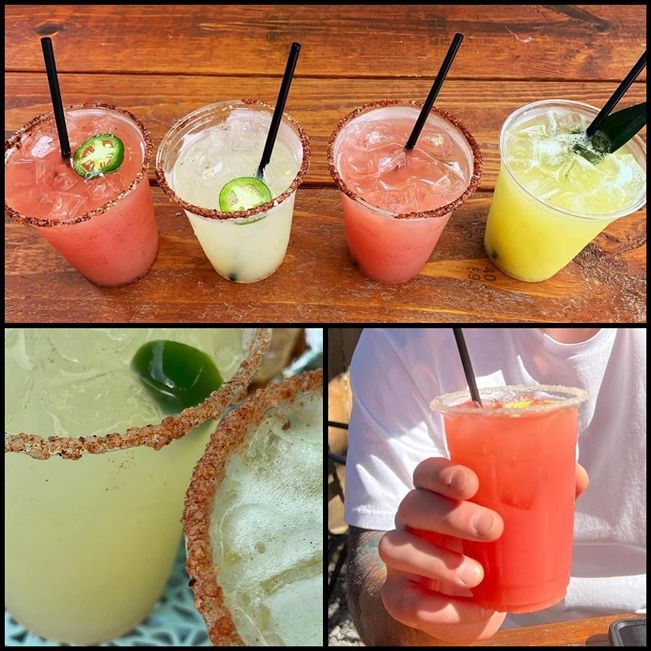 Calling all Mexican food lovers to Rosalita's, one of the hottest spot for tacos and margaritas in New Orleans. While this joint is called Rosalita's backyard tacos, they serve everything from burritos, enchiladas, taquitos, and more. Try out brisket nachos or chorizo tamales on your next visit, or test your spice tolerance with their fried jalapeños.
The drink menu gives you the option of grabbing a classic margarita, or trying one of their specials, such as Pineapple cilantro or Mango Habanero. From their fun atmosphere, great menu, and yummy drinks, Rosalita's has the recipe for a great time. This restaurant is perfection without the high prices.
4. Melba's PoBoys

1525 Elysian Fields Ave. (504) 267-7765, melbas.com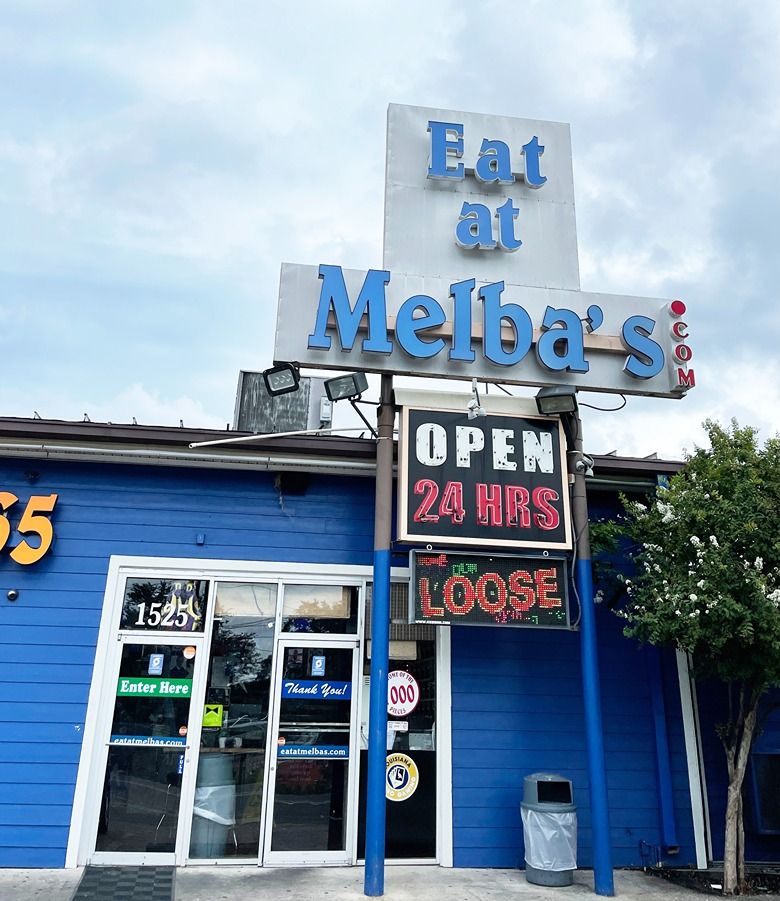 You can get a good meal at Melba's at any time of the day or night. It's open 24 hours for your convenience. While they serve traditional breakfast items, you can also order a breakfast poboy like the Bacon & Egg PoBoy. When lunch and dinner roll around, you'll be enticed to try a Baked Chicken Plate with corn bread or a Smoked Sausage PoBoy. You can order 1,000 chicken wings for big parties.
Recently, Melba's opened a second location at 3219 Tulane Avenue. This new restaurant has an outdoor patio that is above street level, and it is also open 24 hours.
5.

Camellia Grill
626 S Carrollton Ave. (504) 309-2679, camelliagrillnola.com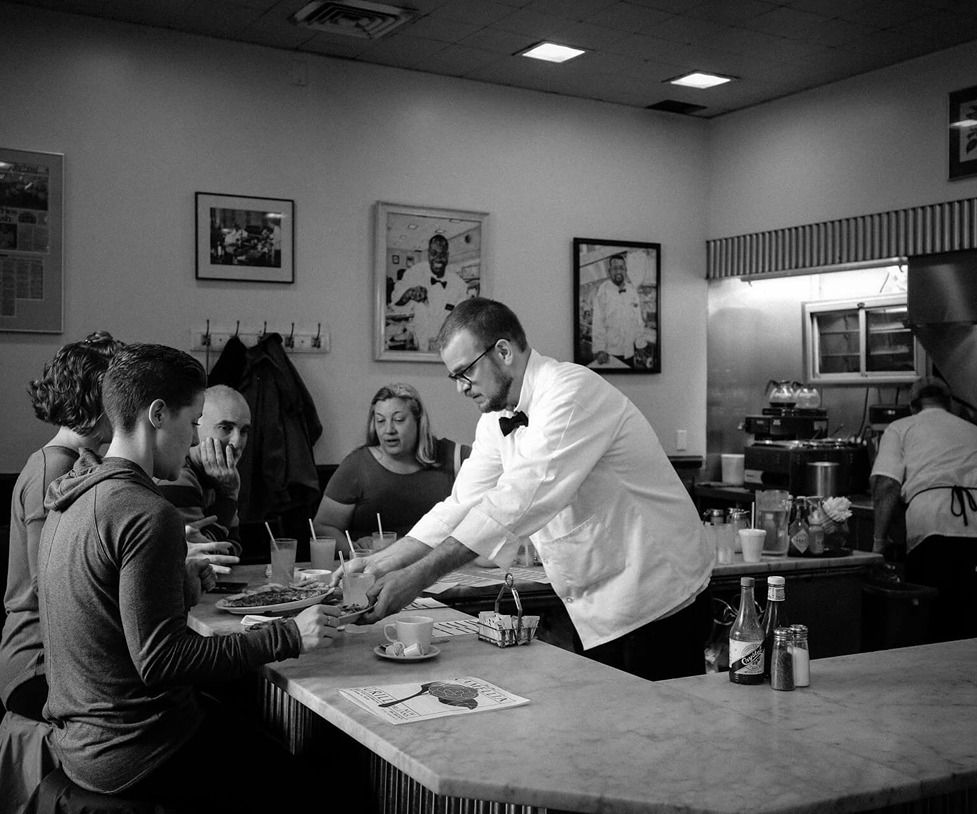 This iconic diner was first opened in 1946, and it was known as the place where you sit at the counter and watch your food be made by the friendly staff, usually with lots of butter. Hurricane Katrina shuttered Camellia Grill for several months, but the regulars just couldn't bear to go on without it. Camellia Grill finally reopened and still attracts crowds of people every morning.
The menu consists of typical diner fare: eggs, waffles, omelettes, and burgers. The menu gets more interesting when the NOLA-only dishes come into play. The Fried Shrimp PoBoys go great with a steaming cup of gumbo.
6.

Bratz Y'all
617-B Piety St. (504) 301-3222, bratzyall.com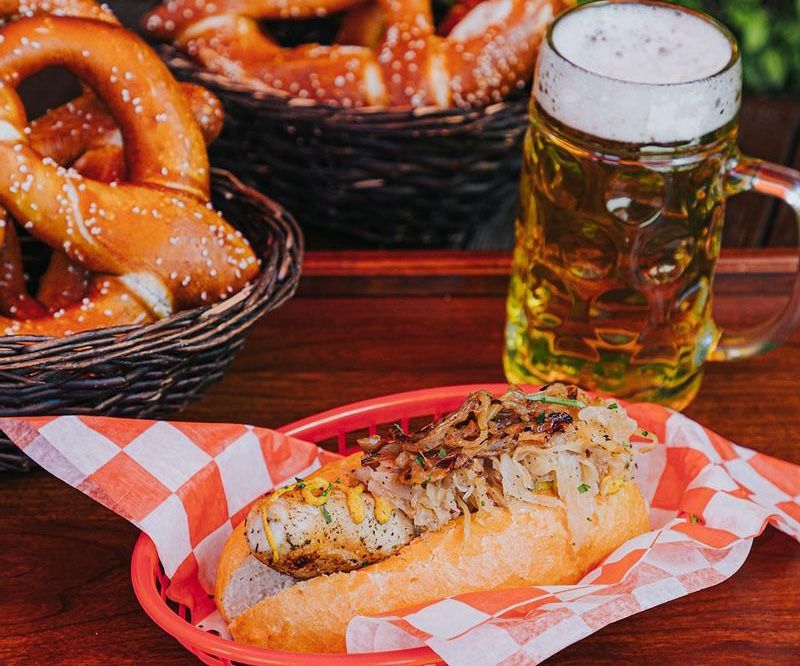 The reason that Bratz Y'all is so good is that a native Berliner is cooking in the kitchen. The tradition Bavarian fare is popular with people who can't get enough of brats, sauerkraut, and steins of beer. There are a few tables inside the restaurant, but most people opt to sit in the shaded biergarten outside, especially on days when the weather is nice. It's also the area where you can catch live musicians providing a beautiful musical backdrop.
Your biggest choice is going to be between sausages and sandwiches or a big platter. The Black Forest Beer Brat is a grilled and smoked beef sausage topped with mustard and sweet and sour caraway coleslaw. The Hunter Schnitzel Platter is fried pork or chicken in a mushroom sauce served with mashed potatoes.
7.

Mother's Restaurant
401 Poydras St. (504) 523-9656, mothersrestaurant.net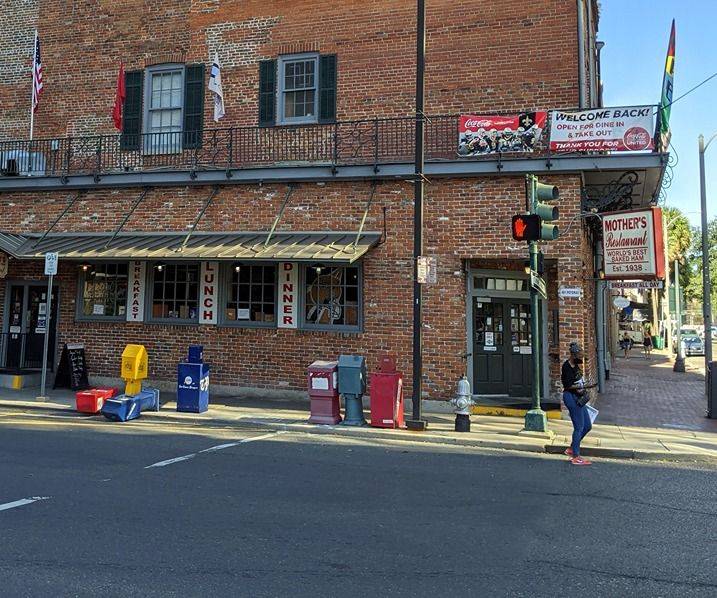 It's pretty easy to spot Mother's when you're walking or driving down Poydras Street. There's usually a long line of people waiting to get in. Mother's immense popularity is certainly due to its downhome comfort food, and the fact that breakfast dishes are served all day, every day. In fact, Mother's is open every day of the week from 7 a.m. to 10 p.m. just to serve all of those people who wait in line for them.
Mother's has a Favorites section of the menu because they know what most people want. There you'll find Seafood Gumbo, Mae's File Gumbo, Shrimp Creole, Red Beans and Rice, Jerry's Jambalaya, and Crawfish Etoufee. You're also going to want to try the World's Best Baked Ham.
8.

Verti Marte
1201 Royal St. (504) 525-4767, vertimarte.net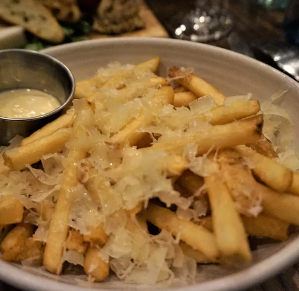 This little corner deli and grocery is very popular with locals due in part to the free delivery to the French Quarter, Marigny, and CBD neighborhoods. The menu consists of simple breakfast items, French bread sandwiches, and mouth-watering specialty sandwiches. The Ernie's Power House Sandwich, for example, is grilled shredded pork with grilled shrimp, provolone cheese, pepper cheese, grilled mushrooms, and olive salad drizzled in Wow Sauce.
If none of that sounds appetizing, you can grab some of the grocery items to make you own meal at home. Verti Marte is open 24 hours for your convenience.
9. Café Maspero

601 Decatur St. (504) 523-6250, cafemaspero.com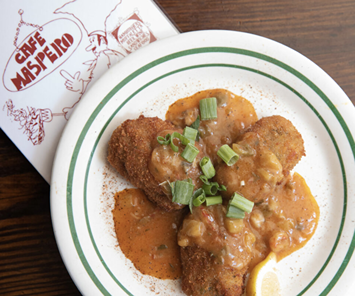 Café Maspero may not be the least expensive place on this list, but it's the best restaurant to eat at in the French Quarter for amazing Creole fare for a fair price. It has been a quality restaurant enjoyed by both locals and tourists alike since 1971, and it's open for breakfast, lunch, and dinner so that you can enjoy every single meal here.
You'll probably wan to start off with an appetizer like Crawfish Cakes or Fried Alligator before you move onto some Chicken and Andouille Gumbo. Get a filling Smoked Turkey Sandwich or Maspero's Chicken Sandwich before ending your delicious meal with Beignet Fries.
10.

La Boulangerie
4600 Magazine St. (504) 269-3777, laboulangerienola.com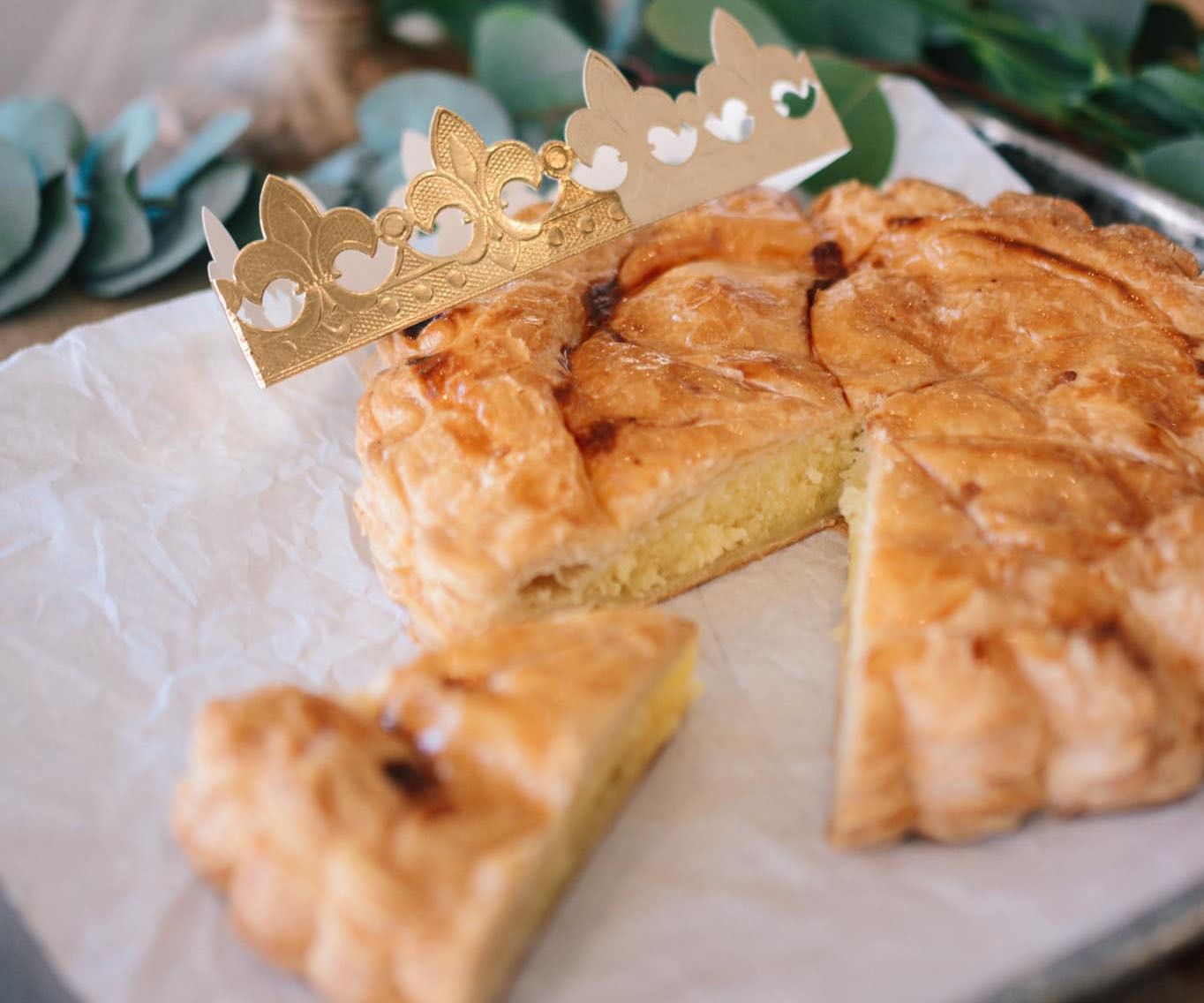 If you want a very high-end flavor but don't want to break the bank, this Uptown bakery and café has items just for you. From breakfast to late lunch, you're going to fall in love with this menu of sandwiches, pastries, and tea. Some of the items are pricier, but many menu items are $12 or less.
I would like to suggest getting a Le Fromager Sandwich with brie and pepper jelly on raisin walnut bread or the Herb Roasted Chicken Green Salad for $12. Add a plain baguette for $4.25 and you've got a stomach-filling meal for less than $20. You may also want to take some freshly-baked bread home to go.
Top New Orleans Joints For Cheap Eats
You really can't go wrong at any of these eateries. They're full-on flavor and light on the wallet so there's no way you'll have buyer's remorse. If you really want to fill up for cheap, get a poboy sandwich. The bread itself is enough to keep you full for a very long time.
New Orleans is very friendly to budget eaters as well as upscale diners. Many restaurants have their menus posted online or right outside the front door so you know that you can get some cheap eats before you walk in.