December 8 marks an important day for New Orleanians: National Bartender Day. Not only do we love our drinks here, but with the service industry having suffered significantly during the pandemic, this is also the perfect opportunity to get a cocktail while supporting a local business—and a local bartender. So mosey on over to these places to indulge in delicious cocktails. Don't forget to tip your bartender.
The hospitality industry is what keeps New Orleans running. And we wouldn't be able to enjoy our food and drinks without the great bartenders here in the city. Keep reading to find out the best places to grab a drink and tip your bartender for National Bartender Day.
Support Local Bartenders on National Bartender Day
1. Felipe's
Multiple Locations, felipestaqueria.com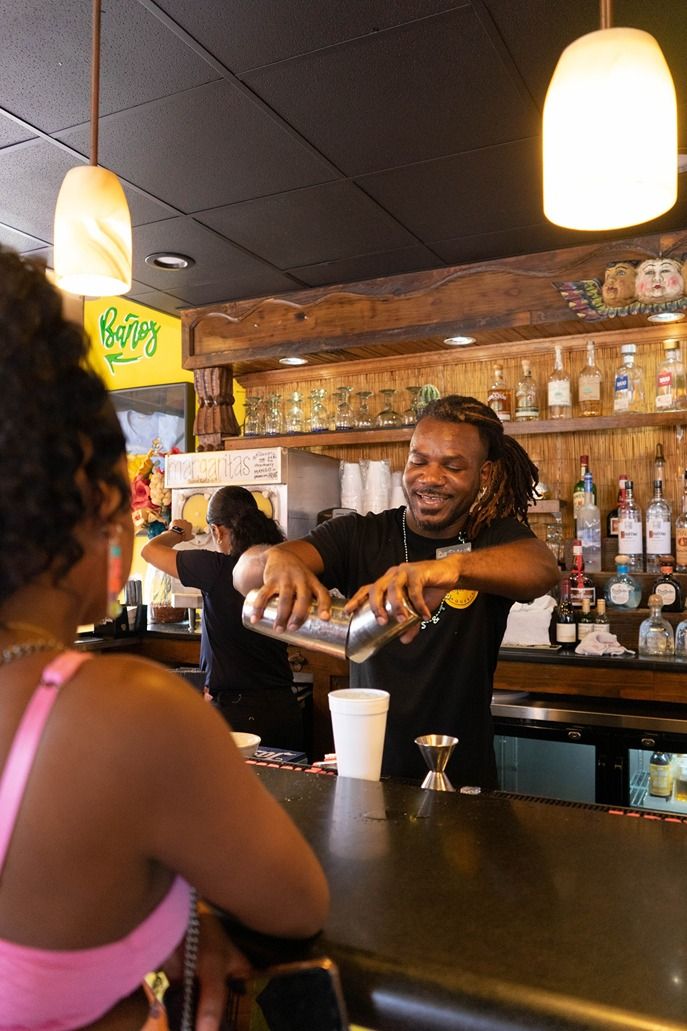 Felipe's Taqueria has the best customizable tacos and nachos, but they also have the best margaritas and sangria. Try some of their favorites on the menu like their spicy taco salad, nachos classico, or vegan bowl. Indulge in their happy hour every day from 3 to 6 p.m. with $5 margaritas and red sangria. You can also enjoy $2 off all wines and $1 off all beers with your $2 tacos. Felipe's has locations in Mid-City, Uptown, Metairie, and the French Quarter, so there's a location near everyone.
2. Cure
4905 Freret St., 504-302-2357, curenola.com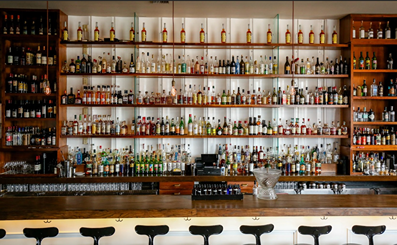 Cure is a cocktail bar that serves elegant drinks in Uptown New Orleans. From 4 p.m. to 1 a.m. on Fridays and Saturdays and 4 p.m. to 11 p.m. on Sundays and Thursdays, enjoy a classic cocktail or one with a twist. Choose from a list of classic favorite cocktails or a drink from their seasonal menu. You can also enjoy a refreshing beer or glass of wine. You can even choose from their beer and shot menu which includes a beer with a shot to compliment it.
3. Bar Marilou
544 Carondelet St., 504-814-7711, barmarilou.com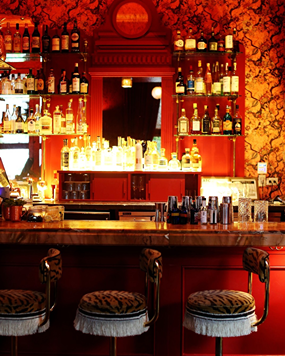 Bar Marilou is a French inspired bar situated inside a refurbished library. Here you can enjoy a drink of your choice with some chic small bites. Order olives and almonds, pommes Marilou, or scallops for everyone at the table to share. Enjoy a nice glass of wine, beer, or a unique cocktail like Little Birds or Hammock Panic. There are also non-alcoholic options such as The Heroine and If I Ever Cease to Love. You can also participate in their Apértif Hour from 4 to 6 p.m. every day.
4. Peacock Room
501 Tchoupitoulas St., 504-324-3073, peacockroomnola.com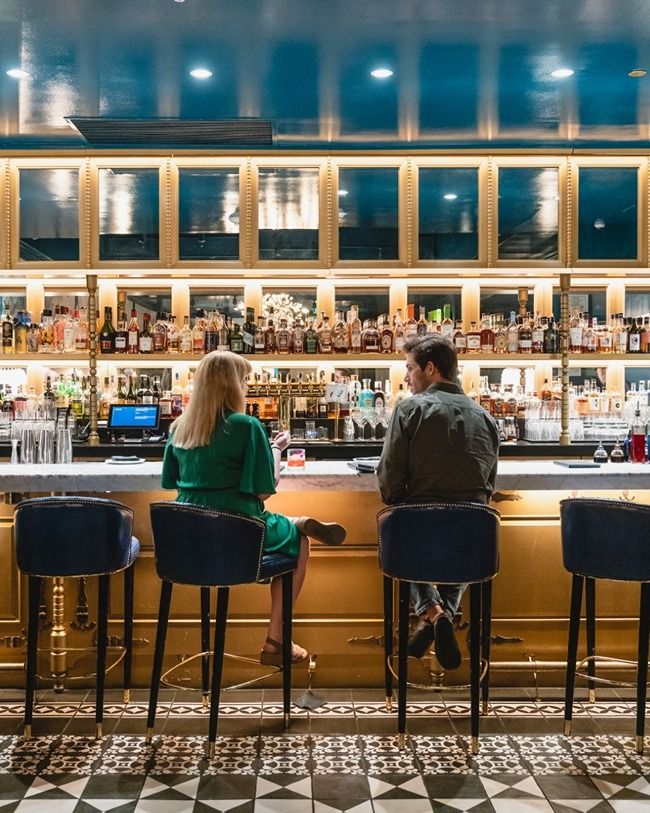 Peacock Room is a luxury yet comfortable bar with unique cocktails and delicious food. Start out with heirloom tomato toast or summer truffle deviled eggs before moving on to a NOLA hot chicken sandwich or a smash burger. Peacock Room also hosts special events such as a live music and dress up dinners. Peacock Room is open for brunch, dinner, or just a seat at the bar. Reservations are encouraged, so be sure to set the date in advance to enjoy a delicious night out.
5. Rosie's on the Roof
1000 Magazine St., 504-528-1941, higginshotelnola.com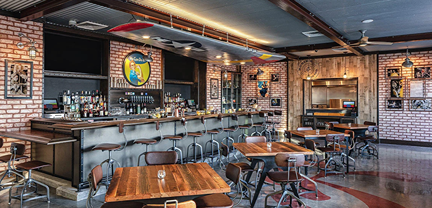 Rosie's on the Roof is a rooftop bar and lounge atop the Higgins Hotel & Conference Center. With this bar being a part of the National WWII Museum's experiences, you can expect to see WWII imagery like Rosie the Riveter herself. Enjoy firecracker shrimp and grits or a corned beef sandwich with a beer, wine, or Riveter cocktail as you soak up the view of the New Orleans skyline. Reservations are not required, but seating is on a first come, first served basis, so plan accordingly.
6. Bourbon "O" Bar
730 Bourbon St., 855-771-5214, bourbonorleans.com

Bourbon "O" Bar is a lively bar on Bourbon Street that has bar bites, beer, wine, cocktails, and live music. This moody and stylish bar inside the Bourbon Orleans Hotel has something for everyone. Bourbon "O" Bar has bites to snack on including pimento cheese and cracklings, summer vegetable ceviche, and, of course, the classic bar staple: chicken wings. Enjoy some classic New Orleans cocktails here such as the Hurricane and Sazerac.
7. High Grace Nola
733 St. Peter St., 504-218-5649, highgracenola.com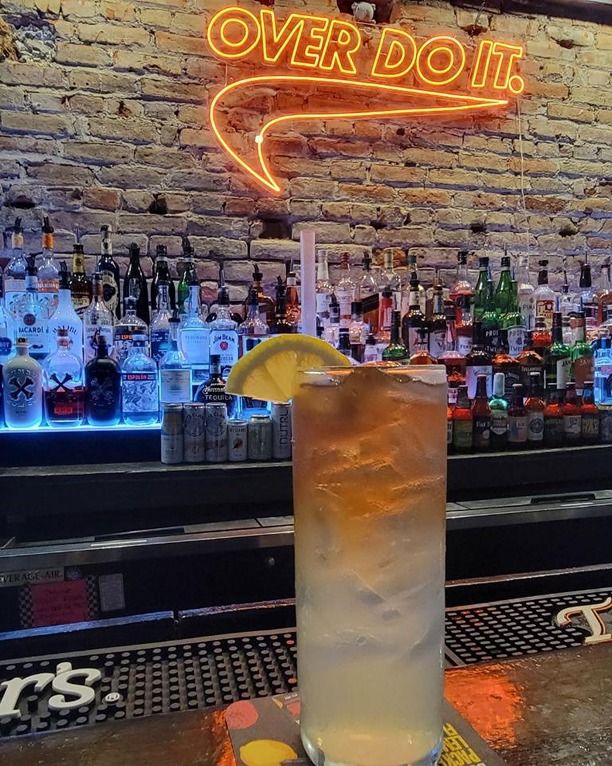 High Grace Nola, located just off Bourbon Street, is a lively bar with beer, wine, seltzers, cocktails, beer buckets, and frozen drinks. High Grace Nola also offers beer or cocktail towers to share with friends. The fun doesn't stop with the drinks, though. This bar also has old school video game machines for guests to play. High Grace Nola also regularly hosts events, so be sure to follow them on social media to keep up with their events.
8. The Jazz Playhouse
300 Bourbon St., 504-553-2299, sonesta.com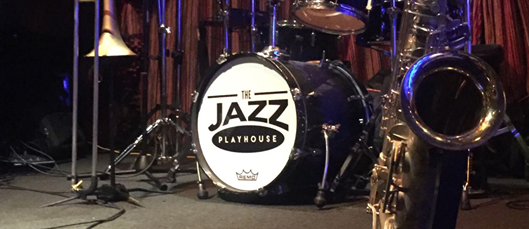 The Jazz Playhouse is a bar inside The Royal Sonesta New Orleans hotel. This bar is in the heart of the French Quarter, so you'll get to experience the historic vibes of the French Quarter while stopping to get a drink and relax. Here, you can get a taste of the musical culture in New Orleans and listen to live jazz music by local artists. Enjoy some bites and cocktails, either jazz inspired or a New Orleans classic with a twist.
9. Emporium Arcade Bar
2231 St. Claude Ave., 773-697-7922, emporiumarcadebar.com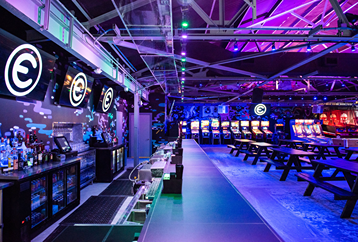 Emporium Arcade Bar has all you need for a fun night out with friends. This garage turned bar is full of video and arcade and bar games lining the mural filled walls painted by local artists. Play pool or skeeball, shoot some hoops, and challenge your friends with arcade video games while you enjoy a drink from their fully stocked bar. Emporium Arcade Bar also hosts special events such as their live DJ parties.
10. Pal's Lounge
949 N. Rendon St., 504-488-7257, instagram.com/palsloungenola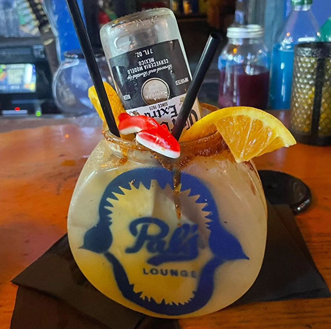 Pal's Lounge is a neighborhood dive bar in Mid-City perfect for a day to watch the big game or a long night out with the bar closing at 3 a.m. nightly. Here, you can enjoy bar bites like tacos and wings from local chefs and restaurants. Try one of their beer and shot combos, local brews, or a cocktail from their full bar. You won't have to worry about having a great time at Pal's Lounge.
Grab a drink and tip your bartender
Native New Orleanians love any reason to party. National Bartender Day is the perfect reason to go out and grab a drink. With plenty of bars in the city, there's no shortage of places to go support your local bartenders. Party with friends, but drink responsibly and don't forget to tip.