While Baton Rogue has plenty of opportunities for folks to show their support to local sports teams like LSU Tigers football and LSU Tiger baseball, New Orleans has its own way of allowing residents and tourists to get into the gaming spirit. Where do you go to watch the Saints get their next win and where should you go to watch the Super Bowl in NOLA? New Orleans sports bars have everything that you need to find the perfect spot to kick back and enjoy a great game.
Best New Orleans Sports Bars
Whether you're watching the Saints, the New Orleans' Pelicans, or on of Nola's top spots to watch the Super Bowl, we've got you covered with these 10 NOLA sports bars. Not only are these bars equipped with great viewing opportunities, but they also have fun bar games, high quality food and nostalgic atmospheres. Try to experience each location during your favorite sports season!
1. Manning's Sports Bar and Grill
519 Fulton St., (504) 593-8118, caesars.com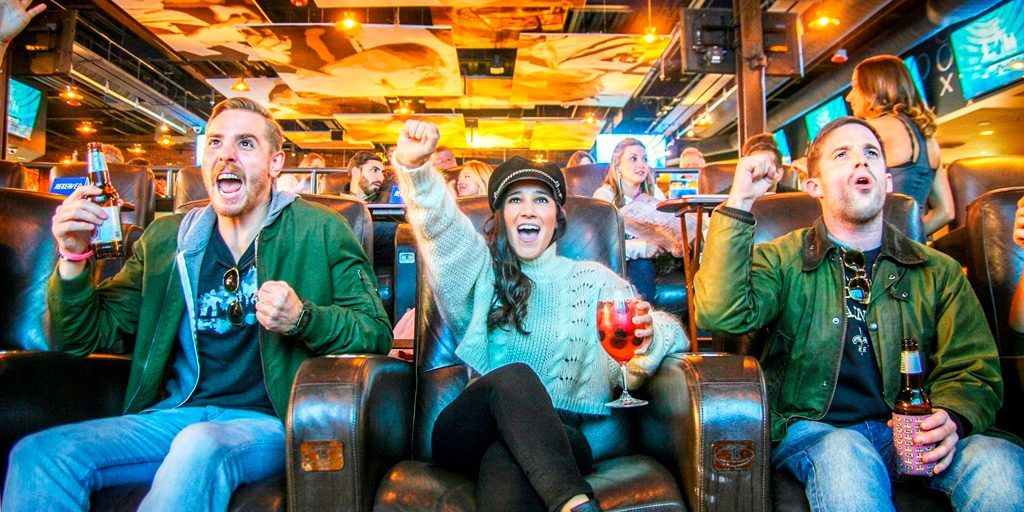 Named after famous Saints player Archie Manning, this bar has everything that you need to enjoy a game with maximum comfort. The bar is a partner of the Harrah's Casino downtown and includes 30 flat-screen TVs, two 13-foot mega screens, a sports anchor desk and a leather recliner seating section.
They also have 24 beers on tap and a game day inspired menu. The bar is open Thursday through Sunday from 10:00 a.m. to 10:00 p.m., each night.

2. Walk On's Sports Bistreaux
1009 Poydras St., (504) 309-6530, walk-ons.com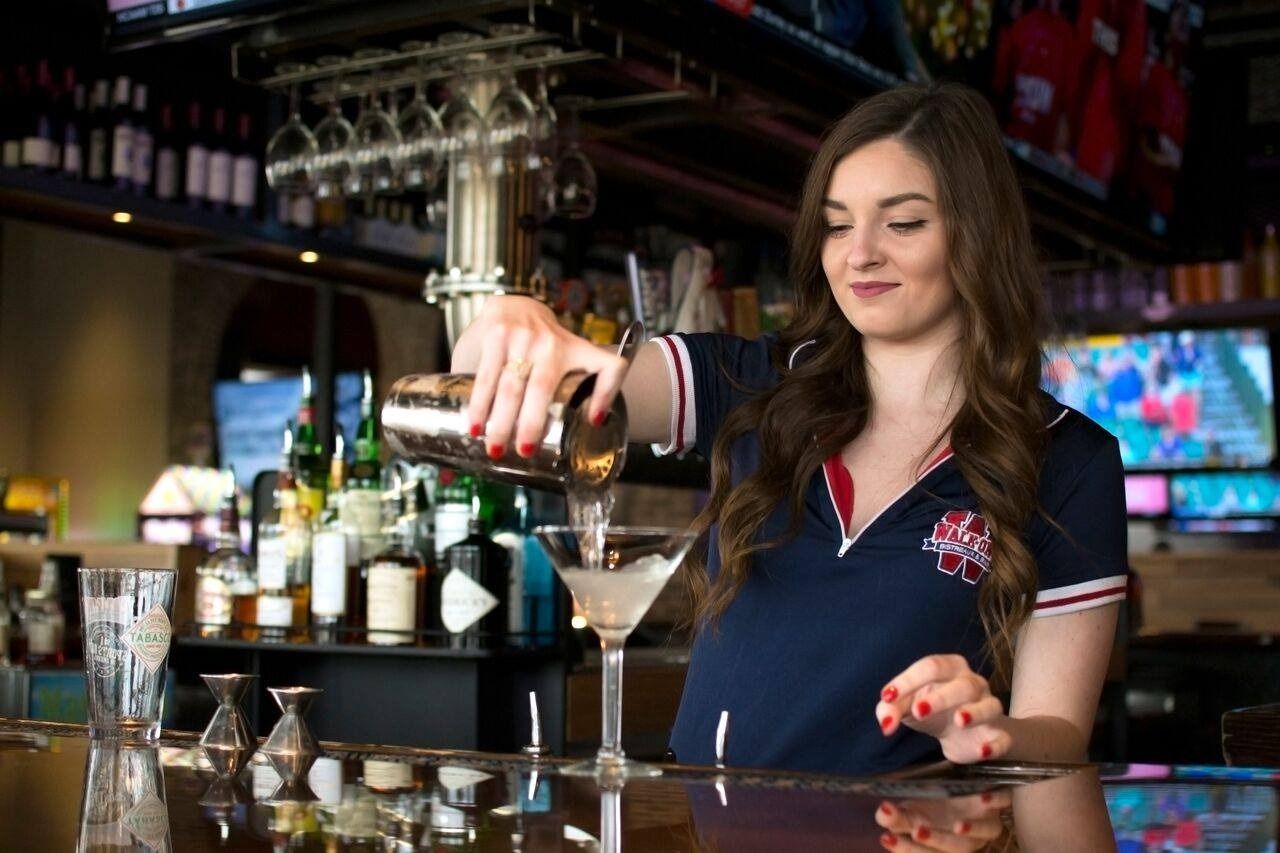 With locations spanning across the South and Southwest United States, Walk On's is long-time fan favorite. The first bar was opened in 2003 by Brandon Landry and Jack Warner, two friends who walked on to Louisiana State University's Division I basketball team.
While on the road back from an away game, the pair drafted a plan to open a local sports bar in Baton Rouge, right next to LSU. As time went on, the business expanded, and in 2012 Walk On's was ranked ESPN's #1 Sports Bar in America. Check out Walk On's for a classic and timeless sports watching experience!
3. Tracey's Original Irish Channel Bar
2604 Magazine St., (504) 897-5413, traceysnola.com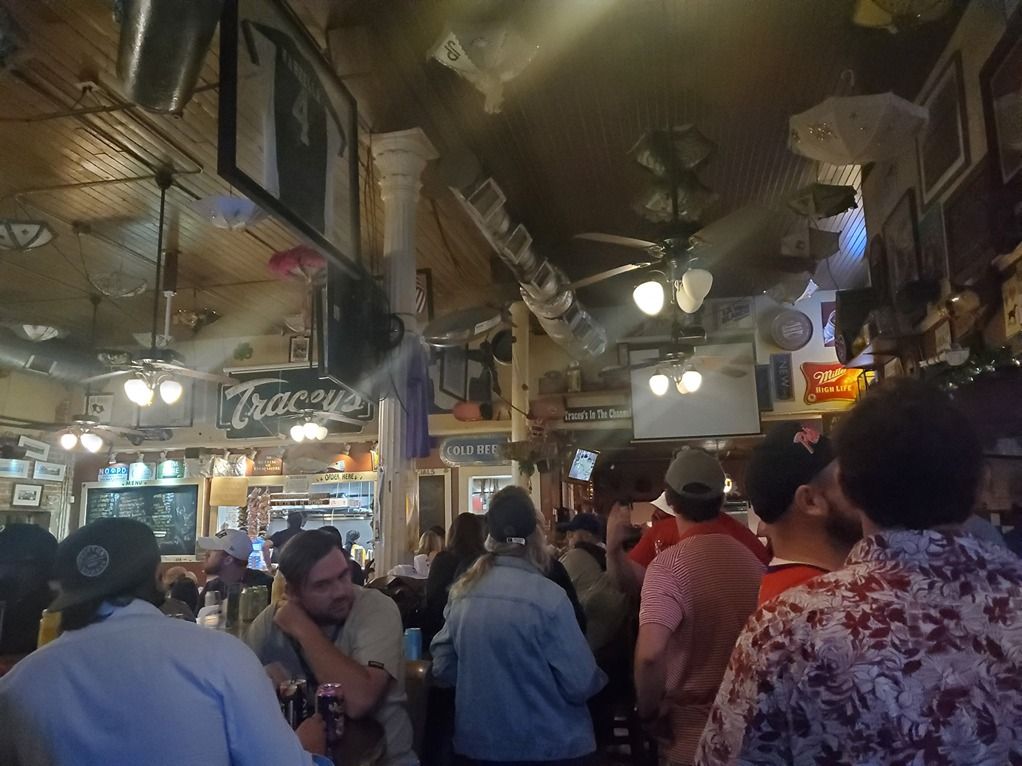 Founded in 1949, Tracey's Original Irish Channel Bar was created as a comforting oasis for New York Giants fans. The old-fashioned bar is known for its old-timey feel, cold beer and for having the first color TVs in the neighborhood.
Today, the bar supports the New Orleans Saints, LSU Tigers, Nebraska Cornhuskers and Tulane Green Wave. Tracey's hosts plenty of gameday events, as well as open crawfish boils! Don't miss this neighborhood sensation!


4. Mid-City Yacht Club
440 S. St. Patrick St., (504) 483-2517, midcityyachtclub.com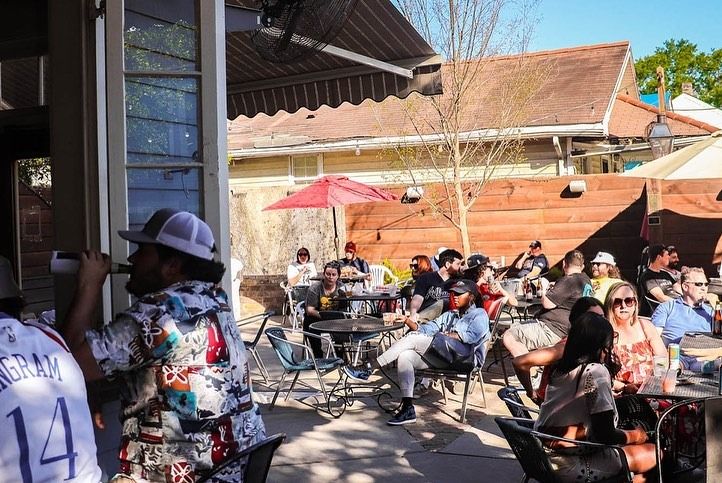 Check out the Mid-City Yacht Club for its lively atmosphere and competitive spirit! The bar has an interior viewing experience, spacious courtyard and a private event space. Mid-City Yacht Club originally got its name from Mark Melan, a friend of the owner.
After hurricane Katrina, Mark took a canoe through the flooded neighborhood to rescue people who were left stranded in their homes. As he passed the building, Mark joked that it should be called "Mid-City Yacht Club", and thus, the name was born. Mid-City Yacht Club has since been open 365 days a year. Head to its location in Mid-City to see why it has such a great reputation!
5. The Rusty Nail
1100 Constance St., (504) 525-5515, rustynailnola.com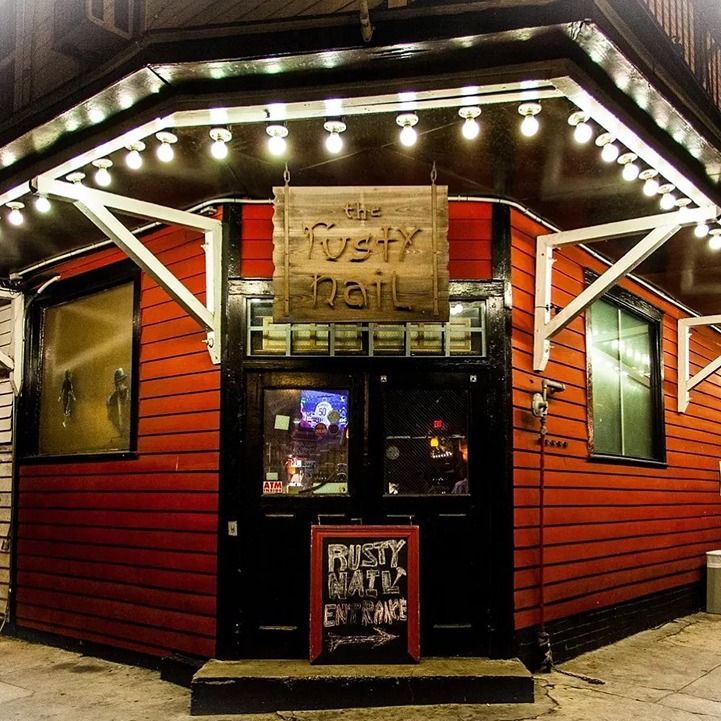 Positioned on the border of the Warehouse and the Lower Garden districts, Rusty Nail is a friendly neighborhood sports bar for locals and visitors alike. There is a spacious outdoor patio with lots of greenery and viewing areas to cheer on your favorite team. They host events throughout the week, including DJ's, game nights, watch parties and crawfish boils.
Not only does Rusty Nail have a large list of cocktails, wines and beers, but they also have an in-house eatery called Sidecar. Sidecar has a complete menu of oysters and seafood, as well as a list of subtropical concoctions to choose from. For more simple eats, you can also check out their kitchen menu of sandwiches, burgers and tacos!


6. Bayou Beer Garden
326 N. Norman C. Francis Pkwy., (504) 302-9357, bayoubeergarden.com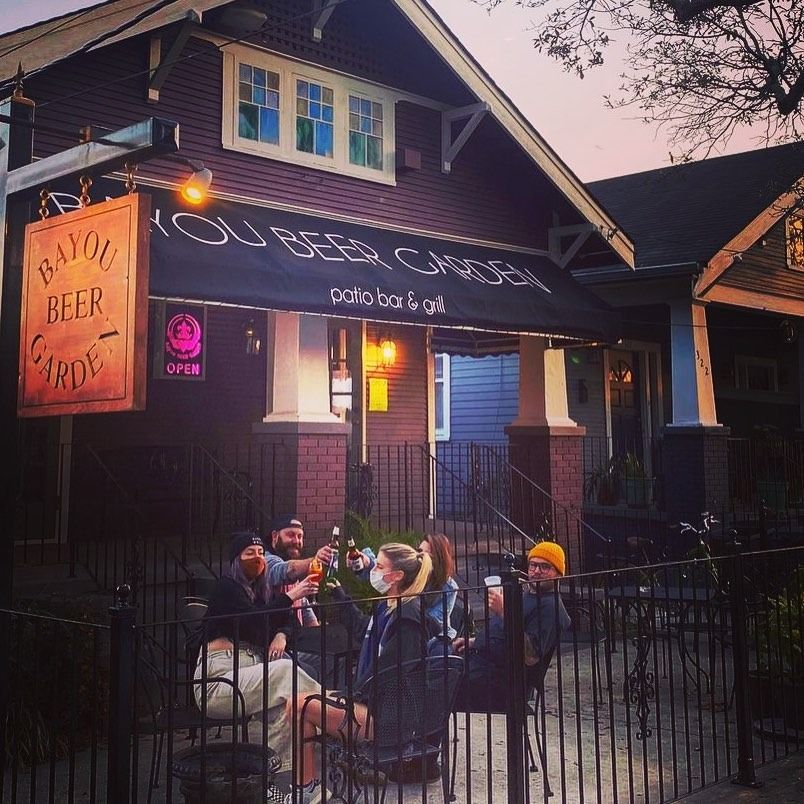 Watch every live game, every Sunday with Bayou Beer Garden. Relax at one of their large outdoor patios with a beer or cocktail and order from a wide selection of sandwiches, wraps, wings and starters.
Bayou Beer Garden has a spirited happy hour with cocktails, wines and snacks. If beer isn't really your thing, Bayou Beer Garden is connected to its sister establishment, Bayou Wine Garden. Guests are welcome to head across the patio for wine, cheese and charcuterie. Come on down to support your favorite team!
7. J&J's Sports Lounge
800 France St., (504) 942-8877, jjssportslounge.com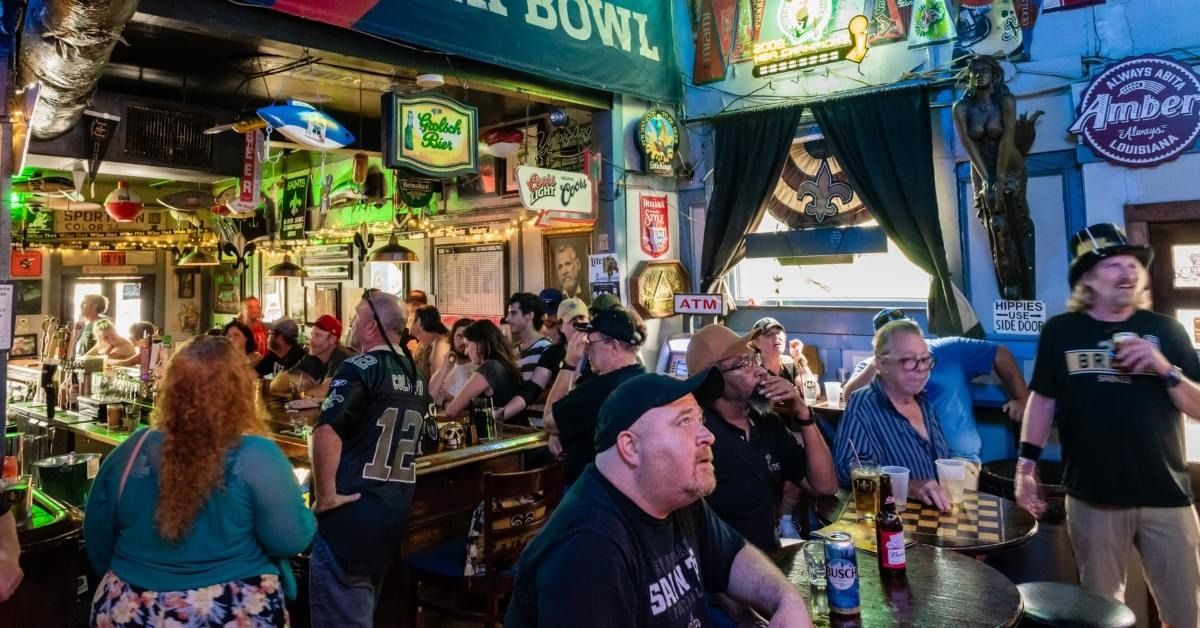 J & J's Sports Lounge is a favorite neighborhood bar in the Bywater. Not only do they have daily screenings with NFL and MLB game packages, but they are also known for showing Big 10 games and European soccer matches.
If you're tired of watching sports, then you can get into a competitive game of your own! The bar has a large pool table, jukebox and patio for guests to enjoy. J & J's is unique because of its cat-friendly atmosphere. The bar is home to Cheddar Bob, one of the most famous cats in New Orleans! Check out their website or Facebook for more kitty madness!
8. KingPin
1307 Lyons St, https://www.facebook.com/kingpinnola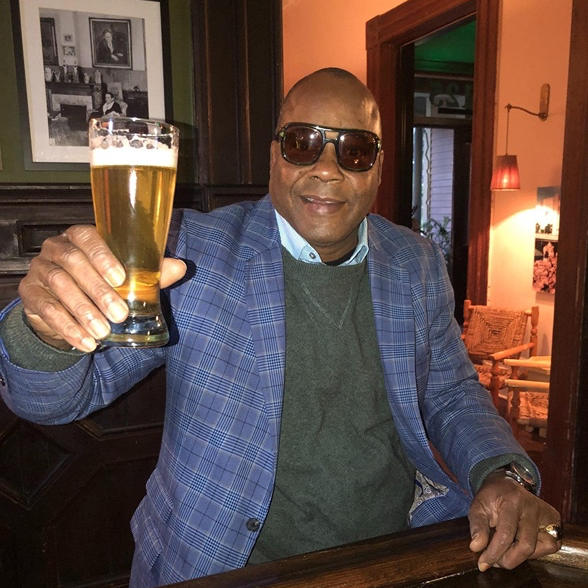 KingPin is a relaxed neighborhood bar serving up cocktails and brews of your liking. Weather your catching up with a friend over drinks, looking for a casual night out, or just want to grab a post-work drink—King Pin's got you.
The best part about KingPin is the mix of events they always have, including live music entertainment, food truck pop-ups, and crawfish boil charity benefits. Make sure to check up on their Facebook for their events and feel free to stop by for the next big game. This friendly neighborhood bar is fun, welcoming, and has some great drinks too.
9. Cooter Brown's Tavern
509 S. Carrollton Ave., (504) 866-9104, cooterbrowns.com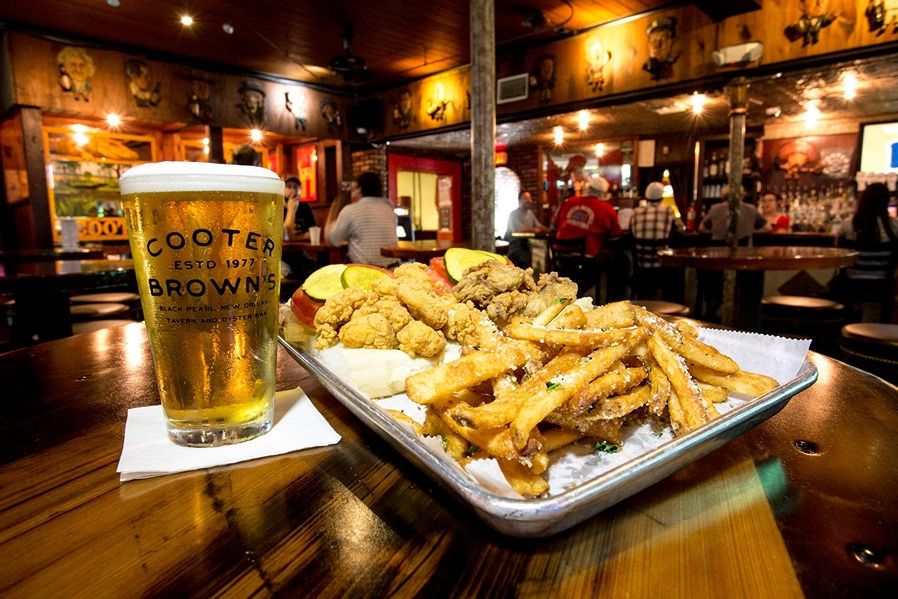 Since 1977, Cooter Brown's has been a nostalgic Uptown bar in the Black Pearl. Sit back and relax as famous celebrities watch over you from the tops of walls and ceilings. This bar is known for its extensive beer list and oyster obsession. You can also try their city-famous French Toast Bites for some extra sweetness!
Visit Cooter Brown's every Wednesday to compete in a local Trivia league and a chance to win a $50 bar tab and a coveted Cooter Brown's t-shirt! Not only is this a lively atmosphere for sports and games, but it is also extremely accessible for everyone in New Orleans, as the location is right on the St. Charles streetcar line.
10. Finn McCool's Irish Pub
3701 Banks St., (504) 486-9080, finnmccools.com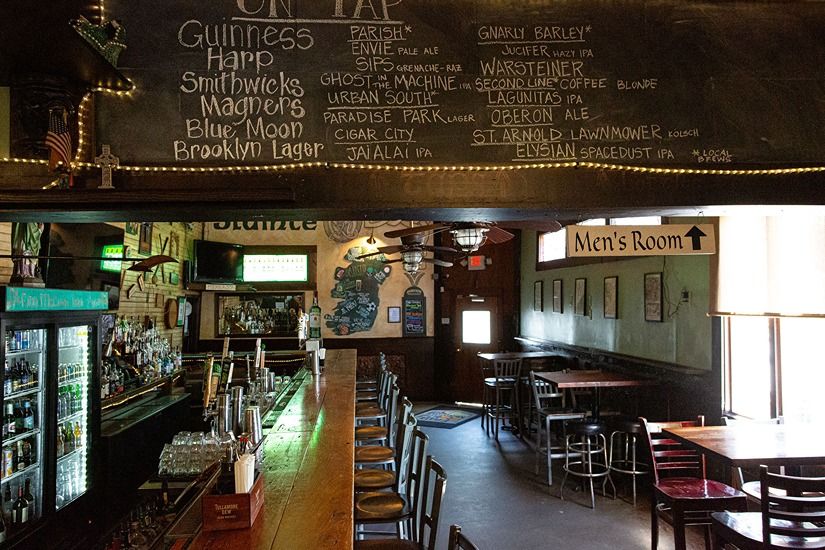 Finn McCool's hosts plenty of live sports and in-house quizzes. While they are best known for their coverage of soccer games all over the world, Finn McCool's also supports rugby, the NFL, NBA, MLB, MLS and more.
Check out their menu of great eats and bar snacks. Join Finn McCool's for any of their special events throughout the year, including the GAA All-Ireland Football Final, National IPA Day, St. Patrick's Day, St. Baldrick's events and a special New Years Party!

Show Your Team Spirit at These New Orleans' Sports Bars
These are our favorite spots to watch sports in New Orleans--they offer a little bit of everything. Plenty of space to stretch out and relax, plenty of delicious food snack on, and plenty of cold drinks to keep you refreshed while watching baseball, basketball, or especially football. In fact, while you're checking out these sports bars, why don't you also stop at some of NOLA's
best bars for football fans
? Grab some local beer and show your support to you local teams!
So for the next Saints game, come into one of these bars on your own or with a group of friends to cheer on your favorite players like the Saints' Demario Davis!