Archie Manning
Archie Manning can be identified by many monikers: husband to Olivia; father to Cooper, Peyton, and Eli; quarterback of the Ole Miss Rebels and New Orleans Saints; ambassador of Louisiana sports; high school quarterback mentor; and restaurateur.
As the former top pick of the New Orleans Saints, Manning's career as quarterback of the black and gold was filled with more valleys than peaks, but it was a journey filled with fulfilling connections with teammates, coaches, opponents, friends, and, most importantly, family.
Early Years
"I thank the Good Lord for the experiences I've had, and I wouldn't turn back on anything," Manning says. "I look at it all as a real, fun adventure."
Growing up 80 miles from Ole Miss, the Drew, Mississippi native rose to national prominence as the quarterback of the Rebels in the late 1960s.
"I've been blessed in a lot of ways, but, personally, my greatest thrill in football was to be the starting quarterback at Ole Miss," Manning says. "Through that period, we played a lot of big games. We didn't win an SEC Championship, but we were contenders. Everybody knew who we were. They had to come to play when they played us. We lost some heartbreakers, but we won some big games.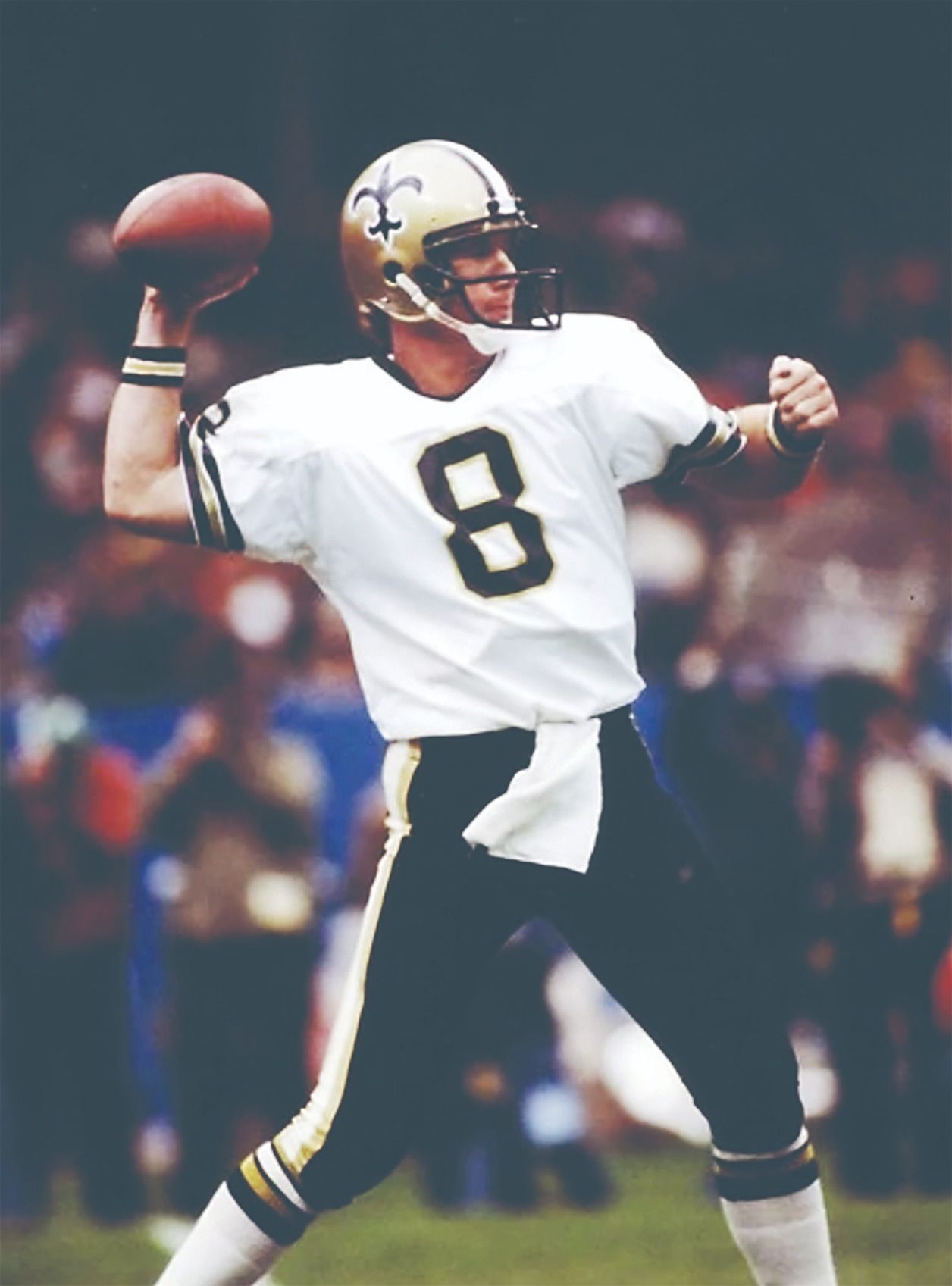 Joining the New Orleans Saints
In 1971, Manning was selected second overall in the NFL Draft by the New Orleans Saints. Heading into its fifth season, the fledgling franchise was still searching for its identity and success.
"I came in the second wave," Manning reflects. "After the first four years, they kind of changed gears a little bit. Most of the expansion players were gone, and the older guys that had played on other teams that came here were gone. It was kind of a start over, and I was part of that start over. It was tough. I got thrown right in as a young player. I'm not sure I was ready for that. I'm not sure whoever is, but that's the way it was. You kind of learn on the go. But the fans were always great. I will forever, forever be indebted to the fans of the New Orleans Saints."
Amid a culture of persistent change in the front office and on the sidelines, the Saints never found much success during Manning's tenure. The franchise peaked with an 8-8 record in 1979, the team's first non-losing season in its history.
"Even though I didn't see the brightest side of pro football, I thoroughly enjoyed the journey," Manning recalls. "I loved being the quarterback of the New Orleans Saints. We had a lot of changes. We kept changing in the front office. We changed coaches, we changed players, and we didn't win many games, and we had a lot of disappointments, but, when it was all said and done, I enjoyed the journey."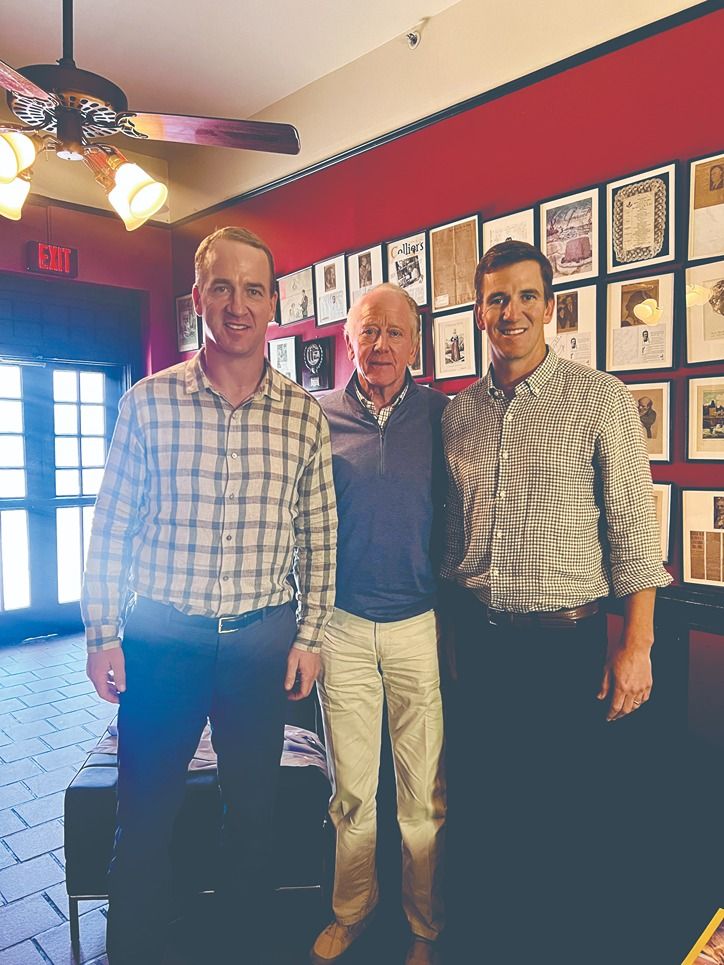 Family Man
Though his team continued to struggle on the field, Manning's role as patriarch of one of America's great football families was just beginning in the 1970s. Manning married his college sweetheart Olivia the same week he was drafted, and, by 1976, they were raising two sons, Cooper and Peyton, in New Orleans. The trio of sons would be completed in 1981 with the arrival of Eli, and the seeds were planted for the development of the next generation of Manning football players.
Having experienced the journey of collegiate and professional football, Manning admits he was hesitant to label his sons as special football players too early.
"My kids were playing in their sophomore year of high school, and somebody would say, 'Oh, he's going to be a college football player,'" Manning says. "And I'd say, 'Who are you? Are you a scout? What do you know?' I didn't go there. I wanted them to enjoy the high school experience and then you worry about the next phase—maybe about your junior or senior year—if and when it's presented to you. I was later than a lot of people in recognizing or talking about that."
Manning says that he and his wife just tried to raise kids, not necessarily football players but was happy they found that path.
"It was fun to go and support them, carpool them, be there for them and let them learn a few lessons along the way."
Manning's father instilled competitive balance in him growing up—never getting too high or too low, regardless of the outcome of a game—a trait he passed along to his sons, who collectively experienced varying highs and lows during their football careers.
Quarterback in the Blood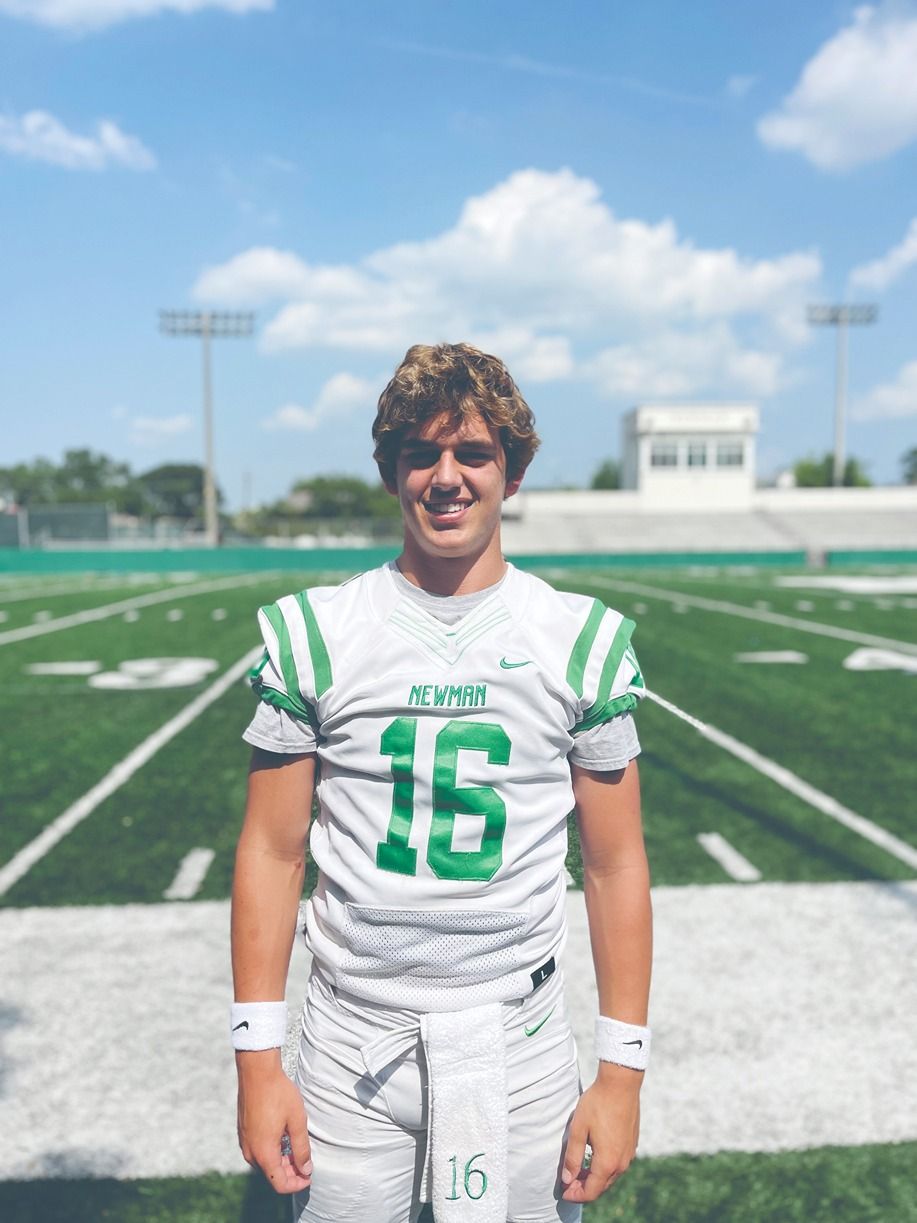 Cooper, Manning's eldest son, saw his football career cut short in the summer before his freshman year at Ole Miss after being diagnosed with spinal stenosis.
"We were disappointed that Cooper kind of got cheated out of his career with a spinal cord problem," Manning says. "Cooper was a great inspiration for the rest of the family the way he handled that. He handled it unbelievably."
Manning's second and third sons, Peyton and Eli, followed in their father's footsteps, playing quarterback at Southeastern Conference schools collegiately before embarking on successful careers in the NFL—both winning two Super Bowls. Yet, despite all of the accolades Peyton and Eli earned over their illustrious careers, Manning is most proud of the way his sons conducted themselves off the field.
"They established themselves as good players and good teammates," Manning says. "Both of them won the Walter Payton NFL Man of the Year Award. They gave back in their communities."
While he and his wife Olivia have called New Orleans home for over 50 years, they have produced more than just three talented offspring, as the family founded the Manning Passing Academy over a quarter century ago, where, each summer at Nicholls State University, the elder Manning and his three sons teach high schoolers the finer points of passing and catching a football.
TOO GOOD TO EAT
He adapted his gridiron prowess for the restaurant industry as well, partnering with Harrah's New Orleans to create Manning's Sports Bar & Grill in the Warehouse District. Manning's go-to order is a cup of gumbo, half order of catfish, and a half order of wings, legs only, but he says to not sleep on the hamburger.
"It looks too good to eat. It looks so good," he states.
Whether it's been football, food, or family, Archie Manning has left an indelible mark on New Orleans, bringing good memories to generations in the Crescent City and enjoying every bit of the journey along the way.