Demario Davis Tackles Life (and Opposing Players)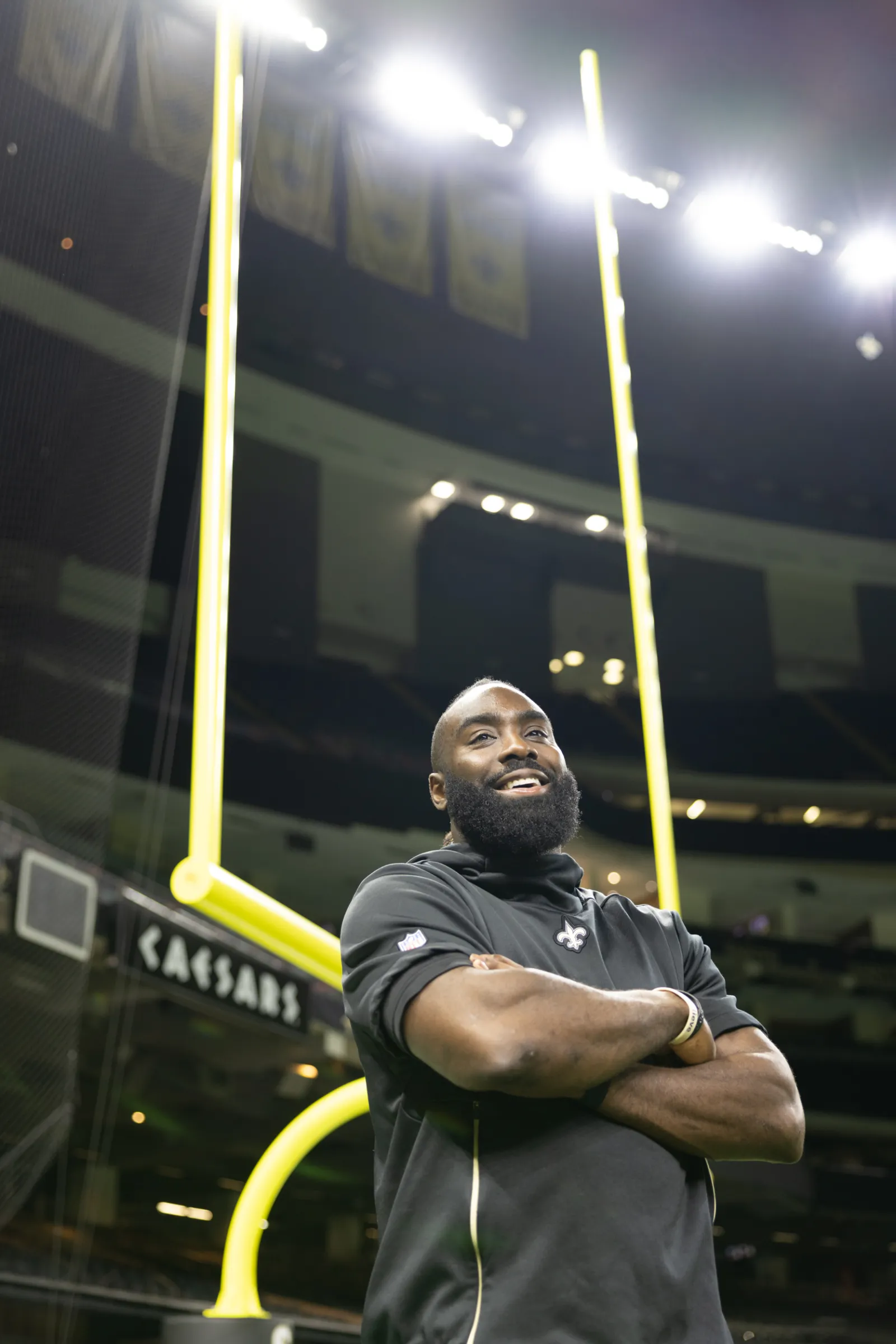 As the Saints prepared to take the field in their season opener against the Green Bay Packers in mid-September, a feeling of uncertainty seemed to hang above the franchise and city they call home.
Hurricane Ida had recently ravaged South Louisiana, forcing many residents, including the Saints, to evacuate New Orleans. The displaced franchise was forced to play its first game of the year at TIAA Bank Field, home of the Jacksonville Jaguars. The game was supposed to mark the beginning of the post-Drew Brees era for the team. Instead, the setting only conjured reminders of the devastation back home.
Amid the turbulent circumstances, one of the Saints' most prominent voices, one of the leaders of the defense and the heartbeat of the franchise, led his teammates in a rousing pregame speech about how their team was going to deal with that adversity.
"It ain't no secret, we facing adversity right now," yelled Saints linebacker Demario Davis in the huddle. "Our team's facing adversity. Our city's facing adversity. But when you face adversity, you've got to do three things."
Those three things? Get up. Get focused. Get busy.
The Saints got busy that Sunday, demolishing the Packers 38-3 behind five touchdown passes from quarterback Jameis Winston and three forced turnovers. That victory jumpstarted a 5-2 record for New Orleans, but then adversity struck again. Countless injuries, including a season-ending knee injury to Winston, sent the team into a tailspin, casting doubt on whether the franchise will make a fifth straight playoff appearance.
"It's been a bit of a rollercoaster," Davis said about the season. "Sometimes you have those, a lot of unexpected things, and you try to deal with them as best as you can."
Elevating His Game
When Davis surveyed the NFL landscape as a free agent in 2018, there was one major criteria in selecting his next destination to take his "one-of-a-kind" playing style: a contender.
It also didn't hurt that the Saints were located close to his home state, Mississippi, for the self-proclaimed country boy.
The Saints were coming off a heartbreaking loss to Minnesota in the playoffs but had an enticing core of talented veterans and up-and-comers poised for sustained success. Davis saw a chance to join forces with Brees, coach Sean Payton, and their signature explosive offense by bringing his defensive prowess to the Crescent City.
"It was an opportunity for me to take my talent and add to a defense and bring a level of swagger and energy and ferociousness to an explosive offense and just see what could happen," Davis said.
Surrounded by talent on both sides of the ball, Davis honed his craft in New Orleans, battling Brees, Alvin Kamara, and Michael Thomas, some of the best offensive players in the league, on a daily basis.
What happened in the subsequent three seasons was an enviable run of success for the Saints and Davis. New Orleans won three straight NFC South titles, earning a trip to the NFC Championship in 2018, while Davis himself garnered All-Pro honors in 2019 and 2020.
"It was definitely an elevation in my career because it put me on display for the world to see because it was a really good team," Davis said. "We were playing in the playoffs, and we were playing in a lot of prime-time games. It certainly set the stage for taking my career to the next level in terms of exposure and branding. I fell into a good situation where I had a coordinator that knew how to use me and put me in a position to succeed."
Get up. Get Focused. Get Busy.
Adversity is not a foreign concept to Demario Davis.
The Saints linebacker has been dealing with it his entire life and even relishes the opportunities it brings.
"I'm a firm believer that obstacles create opportunity," Davis said. "Anytime you're going through an obstacle or adversity, it's an opportunity for great things to happen."
Davis was expelled from his high school in Mississippi as a sophomore for theft and was arrested and sent to jail for shoplifting as a freshman in college at Arkansas State. The latter incident marked a major turning point in his life.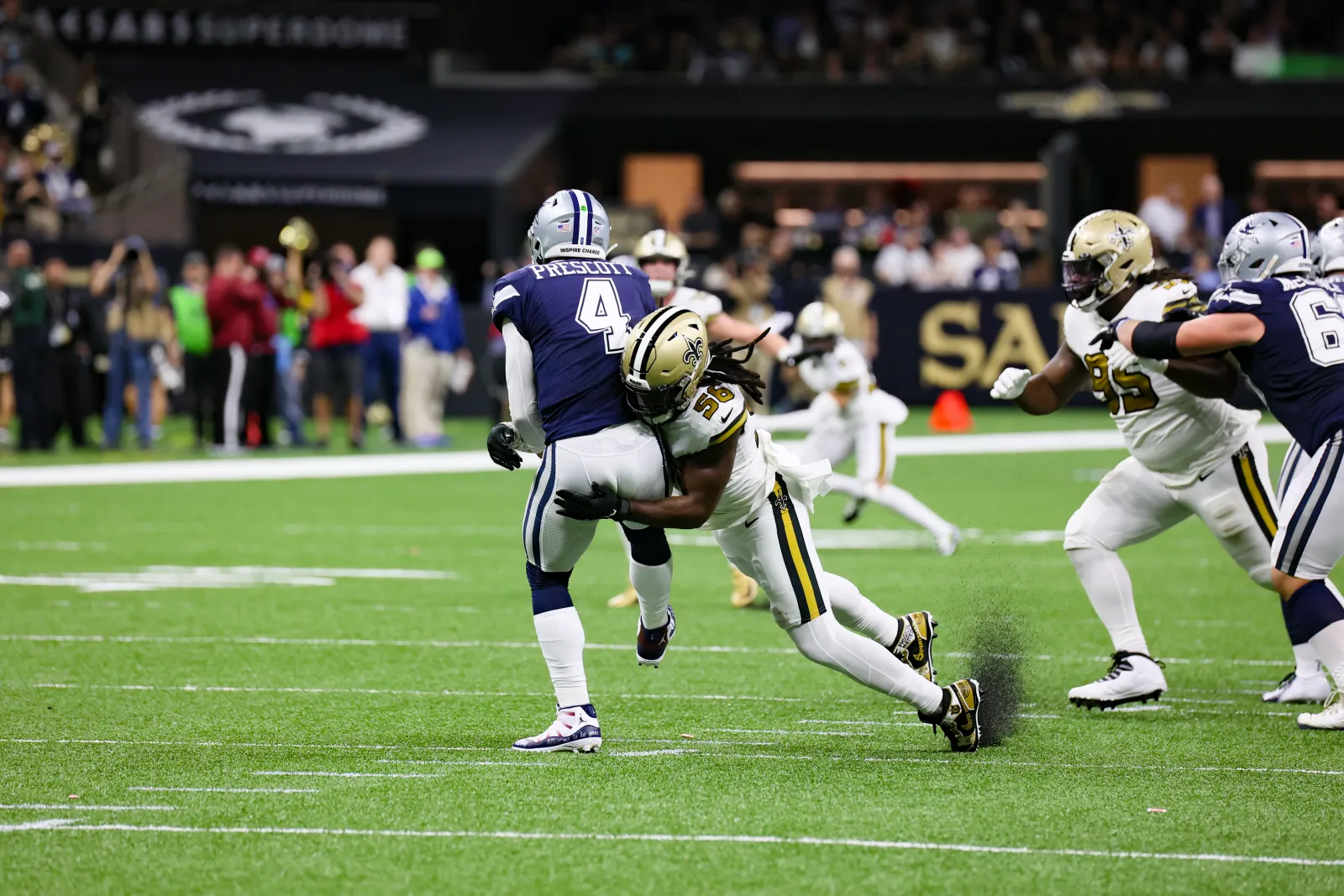 Following his arrest, Davis began meeting with the Arkansas State team chaplain, who shared his Christian faith with Davis and eventually led him to a relationship with God.
"That's why I play the game the way that I do," Davis said. "I want them to see a light in my life. I want them to question what it is that they see when they see me that they can't quite put their finger on. I essentially became a missionary on the football field."
For Davis, his faith is more than just rocking his signature "Man of God" headband under his helmet. It's being an example to his teammates, family, and community, both on and off the field.
Devoted Dreamers
As Davis' career began to blossom in the NFL, the young linebacker felt called to give back. Based on his own life experience growing up in an impoverished environment in Mississippi, Davis landed on helping kids, starting the Devoted Dreamers Foundation to help mentor future generations of leaders.
"I didn't want to just do a football camp," Davis explained. "I wanted to do something bigger. I wanted to do something that closed the gap, which made sure kids in the type of communities like where I came from had every opportunity to succeed just like kids that came from more privileged areas, and not just in sports, but in any arena."
Founded in 2013, Devoted Dreamers has provided resources to help over 1,000 students, connecting them with mentors who invest their time to help guide those young people down a path needed to not only succeed now, but also thrive in the future.
Davis is proud of the hundreds of students who have graduated from the Devoted Dreamers program and are now attending college. As the foundation developed, Davis incorporated a 7-v-7 football program, which has produced 30 scholarship athletes, including 17 Division I players.
"Our goal is to see kids come through our program and end up in college," Davis said. "Not just in college, but (becoming) leaders on the campus the day that they arrive just from having gone through our program. We want to put better people in the world."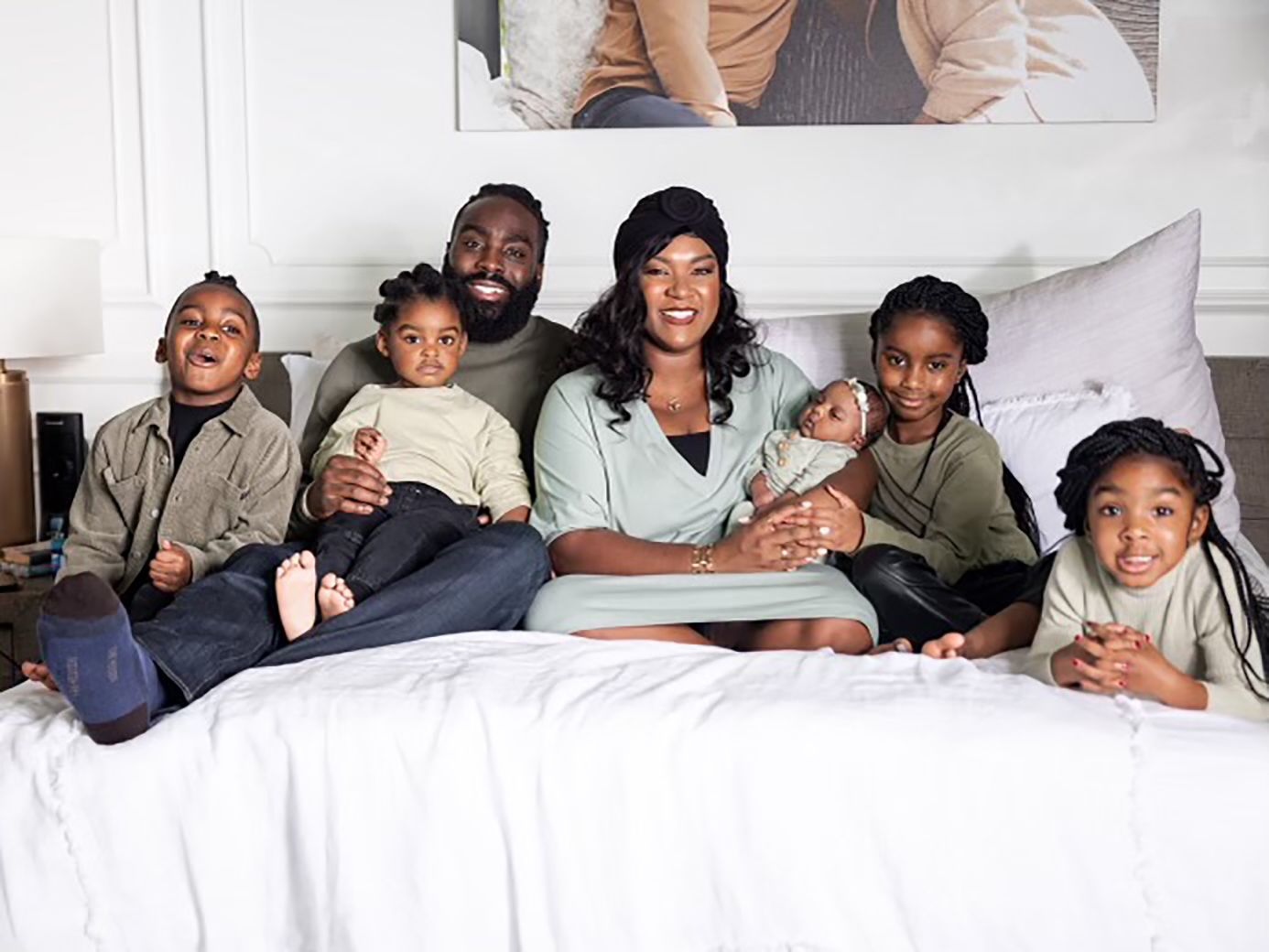 Who Dat Hero
A born leader, Davis leads the Saints in the pregame huddles, firing up his teammates with the message he feels they need to hear that week.
"Sometimes it comes to me early in the week, sometimes it comes to me the night before, sometimes it comes to me on the bus, but it always comes," Davis said.
The theme of this season of Saints football, and life, has been adversity. Davis understands that, but it does not mean he's willing to let his team go quietly into the night.
You'd be hard pressed to find a member of the Who Dat Nation who doesn't get pumped watching Davis psych up the Saints. For the all the Black & Gold fans out there, Davis has a message as we enter the final portion of the season:
"Get ready to fight 'til the end."
A Few of Demario's Favorite Things
Food— Crawfish
Movie—Remember the Titans
NFL Player Growing Up—Steve McNair
Musical Artist—Michael Jackson
Place He's Visited—Africa
Sporting Event He's Watched—1998 NBA Finals (a.k.a. Michael Jordan's last NBA title)
Favorite Thing About NOLA—The Culture