If you love parades and pooches, the Krewe of Barkus Parade is coming back on Sunday, February 12 at 2 p.m. in the French Quarter. Dogs of all breeds and sizes will frolic down the streets in royal attire for this year's theme, "Barkingham Palace: Barkus Is Going for the Crown!" Here's where you can eat along the parade route.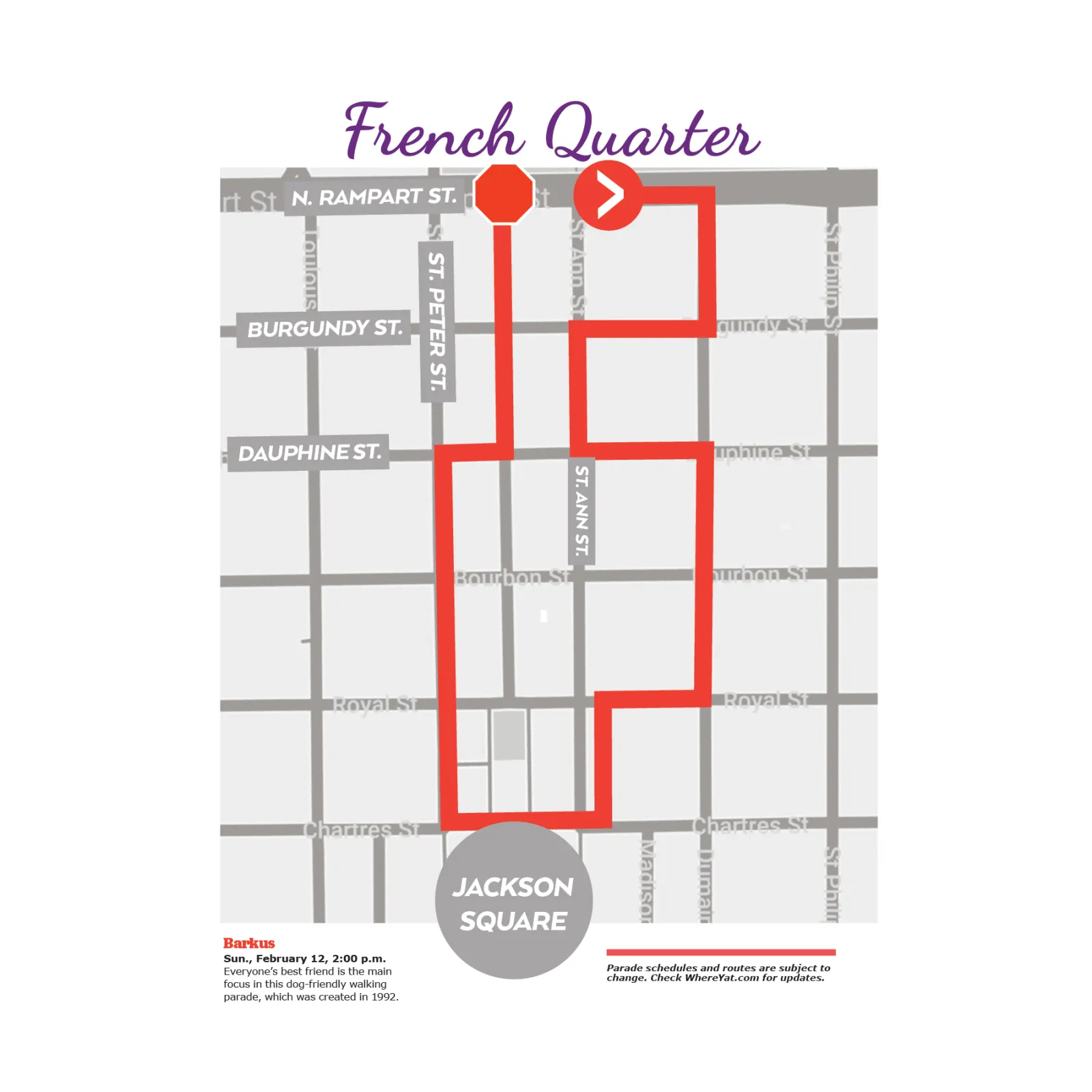 Good Friends Bar
The Good Friends Bar is the perfect spot for a quick drink before an event or a fun catch up with- dare we say it- your good friends. From Saints games to pool games, you'll never run out of things to do in this local spot. Try your hand at karaoke every Tuesday and make sure to participate in the French Quarter's longest happy hour- from Monday 1 p.m. until Friday 9 p.m.! It's always a good time at Good Friends! 740 Dauphine St, (504) 566-7191, www.goodfriendsbar.com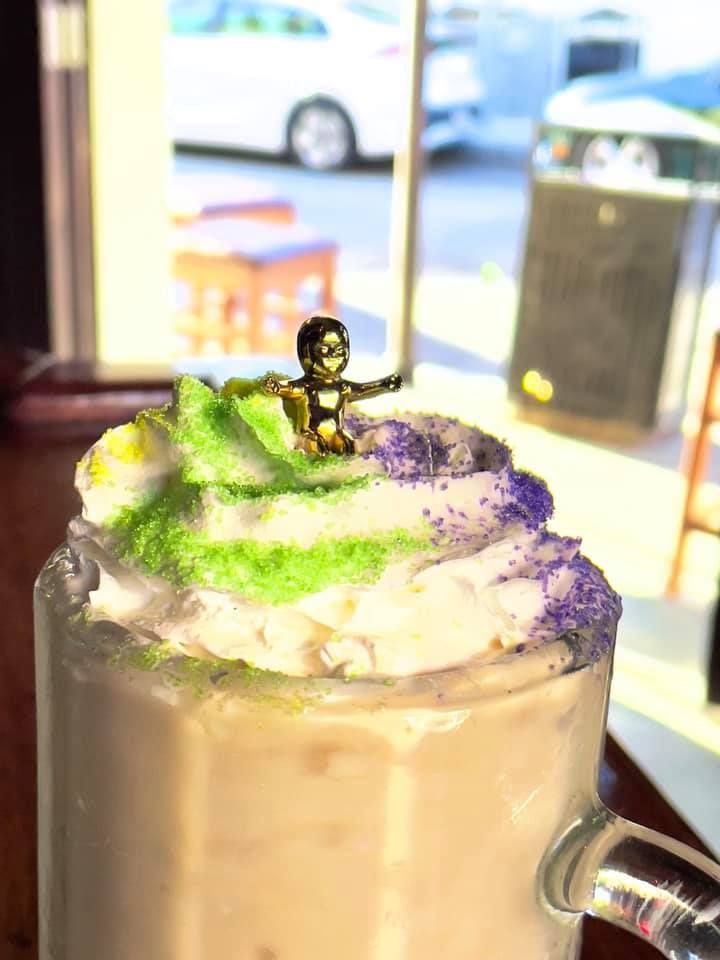 Clover Grill
Clover Grill is the best place to grab a burger and fries. This classic New Orleans establishment is open 24/7 and offers whatever you're craving. From full breakfasts- try the pork chop and eggs- to hefty sandwiches- the BLT is a classic- you will leave here feeling satisfied and ready to take on the day… or night! 900 Bourbon St., 504-598-1010, www.clovergrill.com
Tropical Isle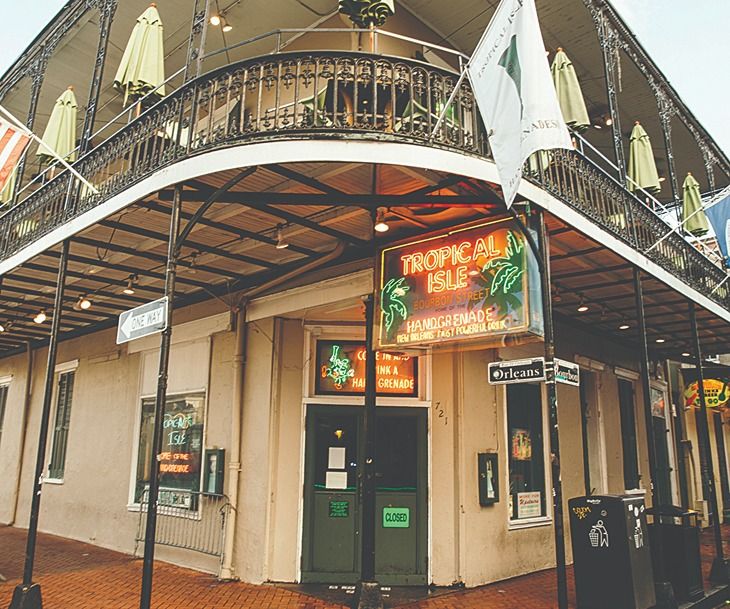 The drink heard around the world, the Tropical Isle is home to the famous Hand Grenade! This Bourbon Street staple is a great place to take in the sights and sounds of the fabulous French Quarter. There's live entertainment on a nightly basis and the drinks are always flowing! 721 Bourbon St., (504) 529-4109, tropicalisle.com
New Orleans Vampire Café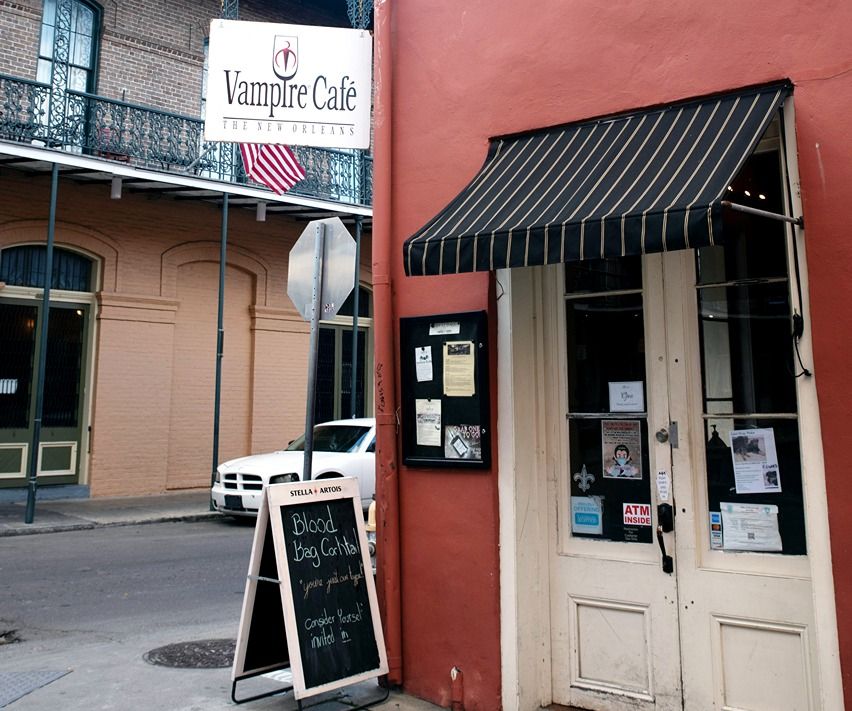 In the heart of the French Quarter lies a place for vampires at heart. Swing by the Vampire Café and enjoy blood-biting delights like crispy veal sweetbreads, lamb tartare, and fried deviled eggs. For the ultimate vampire experience, order the Death by Chocolate Cake with a spiked snowball, a chilling twist on the famous New Orleans dessert. A true Halloween classic, this place is to die for! 801 Royal St., 504-581-0801, nolavampirecafe.com
Orleans Grapevine Wine Bar & Bistro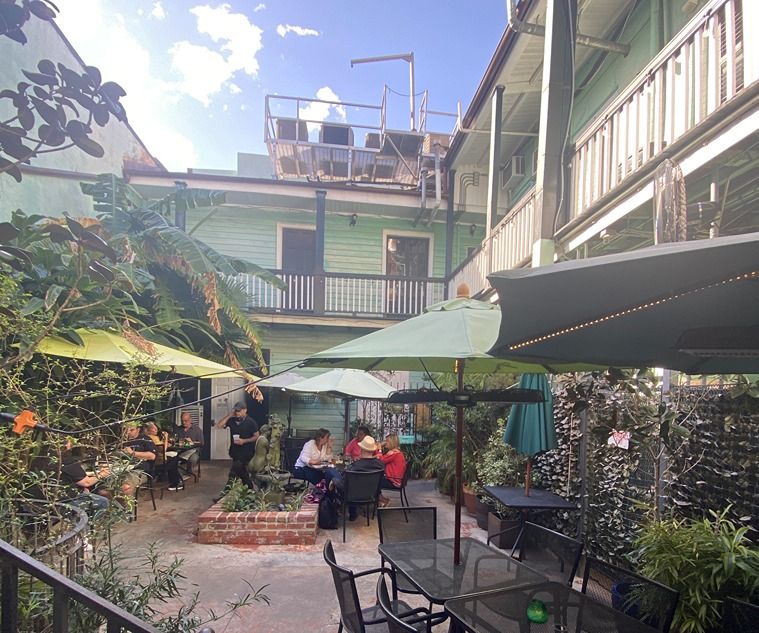 Orleans Grapevine has one of the best wine bars in town. If high-quality fine dining tickles your fancy, then this is the place for you. They offer delicious charcuterie & cheese boards that you can pair with a glass of wine by the bottle. Not interested? No problem--their menu features delectable options from double-cut pork chops to shrimp remoulade. 720 Orleans Ave., 504-523-1930, orleansgrapevine.com
Felix's Restaurant & Oyster Bar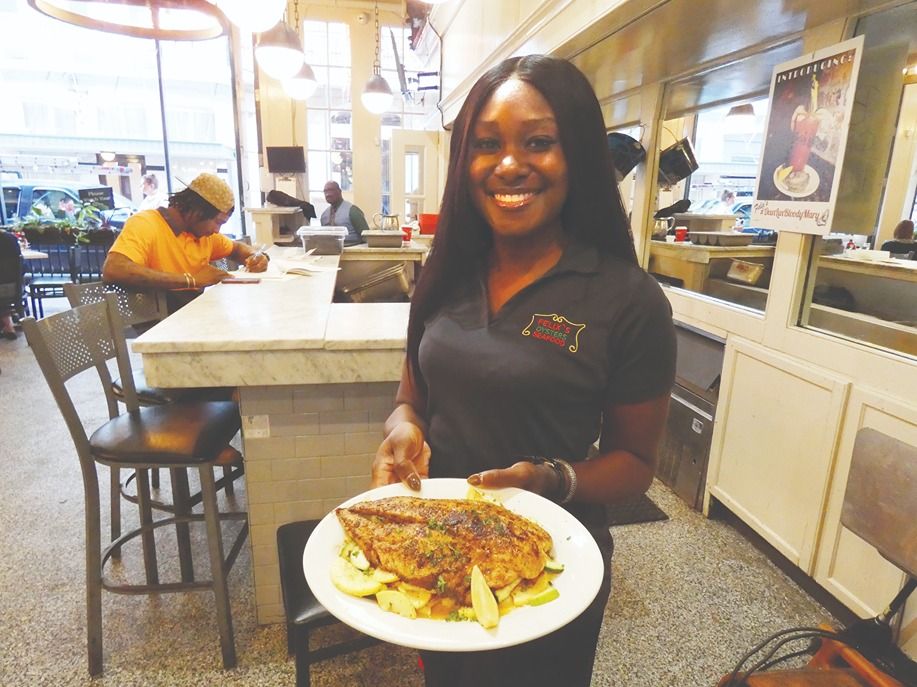 Felix's is real serious about their world-famous oysters! While there are multiple locations, you should eat at the one in the French Quarter if you're going to Barkus. Whether you like them raw, fried, or chargrilled, their fresh-shucked oysters are a must! They even serve New Orleans Bread Pudding topped with whiskey sauce! 739 Iberville St., 504-522-4440, felixs.com
Pat O'Brien's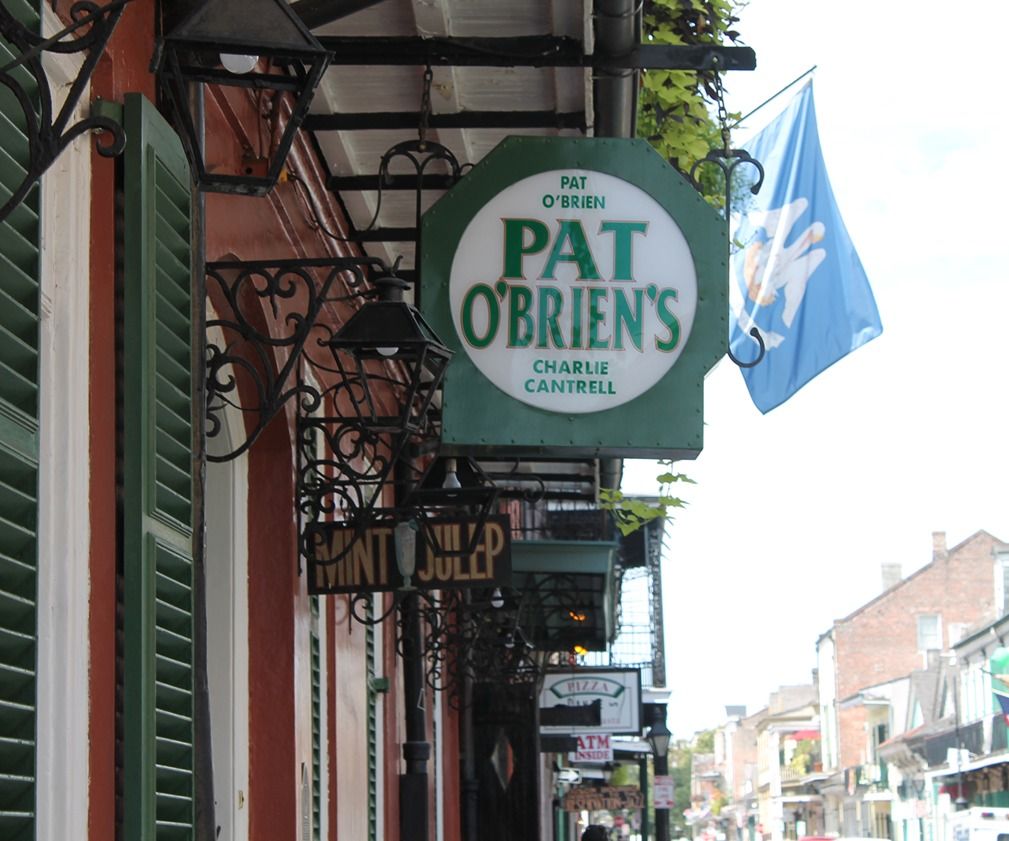 A fruity storm in a cocktail glass, a balcony overlooking Bourbon Street, dueling piano shows—need we say more? Featuring live music and a concoction of drinks like The Hurricane, The Rainstorm, and The Rainbow, what better way to spend an hour or two than pumping yourself up at Pat O'Brien's? You can also enjoy finger-licking bites like jambalaya, alligator bites, and burgers. 718 St. Peter St., 504-525-4823, patobriens.com
Bar Tonique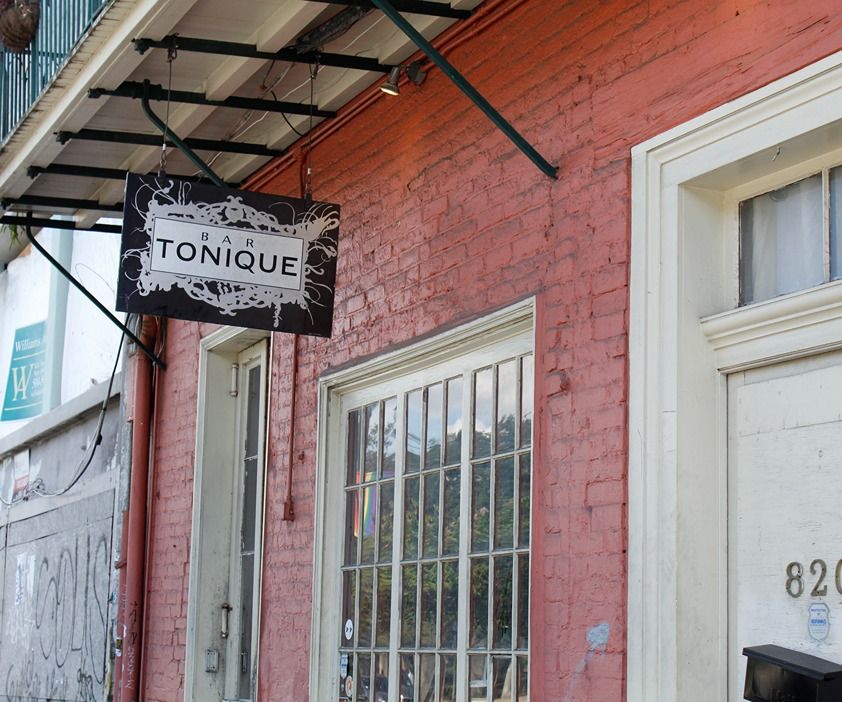 Bar Tonique is one of Nola's favorite friendly neighborhood cocktail bars! Located on the edge of the French Quarter across the street from the entrance to Louis Armstrong Park, this minority-owned business is a great place to have a glass of wine, sip on an expertly crafted cocktail, or relax with an interesting craft beer. From Mai Tais to Bacon Bloody Marys, you're sure to find something delicious no matter what you choose! 820 N. Rampart St., www.bartonique.com
Black Penny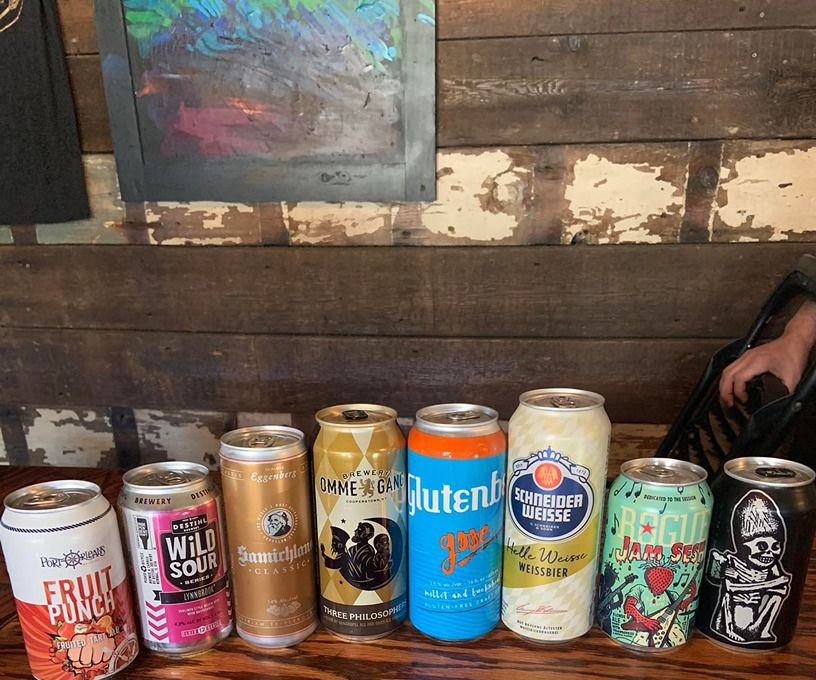 The Black Penny is just off of Bourbon Street and is a great option for some great drinks and a great night. With a menu that spans over three pages, make sure you don't miss the various craft beers that the bar has to offer.
700 N Rampart St., (504) 304-4779, www.instagram.com/blackpennybar