Everybody knows about the French and African influences that make New Orleans what it is today, but the contributions brought forth by the city's Irish community cannot be understated. There are many
ways to describe New Orleans
, but one of the key words would be diverse. From the Irish Channel to the large
St. Patrick's Day parade
every year, Irish culture in New Orleans is very strong and visible. So it should come as no surprise that NOLA has a lot of Irish pubs.
Best Irish Pubs in New Orleans
Since its beginning, New Orleans has welcomed newcomers from many cultures and has blended drinking and celebratory traditions together to create a unique melting pot. Given the Irish history in the city and the cultural influence the Irish people brought over in the 1800's, it's no shock that Irish pubs have become very popular all over the Big Easy. Keep reading to find your next go-to spot in NOLA for a glass of whiskey or a pint of beer!
1. Tracey's Original Irish Channel Bar
2604 Magazine St.

traceysnola.com | (504) 897-5413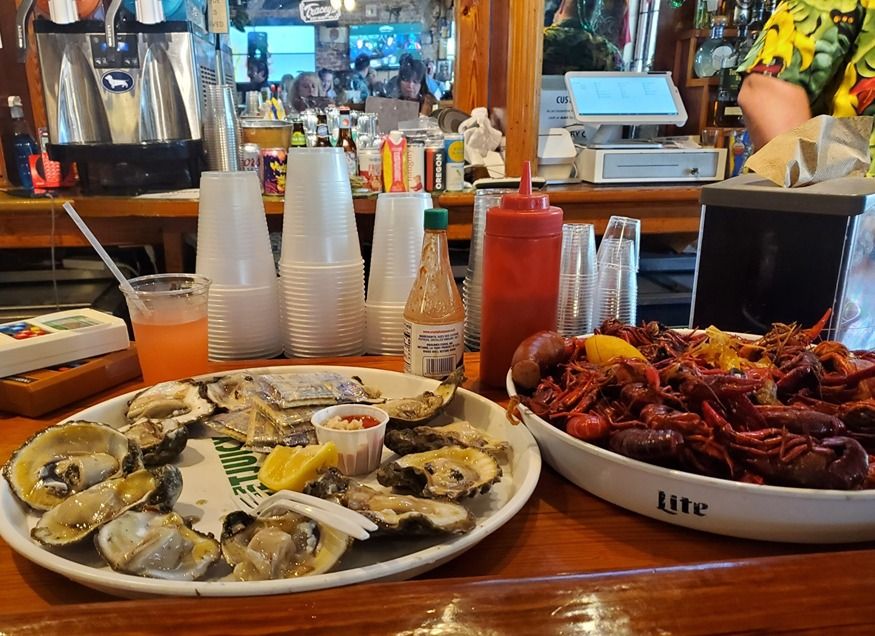 This old-fashioned bar was created in 1949, as a place for New York sports fans to come together in New Orleans. Tracey's became known for its constant improvements, and it actually housed the very first color TVs in the neighborhood.
Today, the bar continues to be home to New York fans, but it also supports local teams like the New Orleans Saints, LSU tigers, Tulane Green Wave, and even the Nebraska Cornhuskers.
2. Finn McCool's Irish Pub
3701 Banks St.
finnmccools.com | (504) 486-9080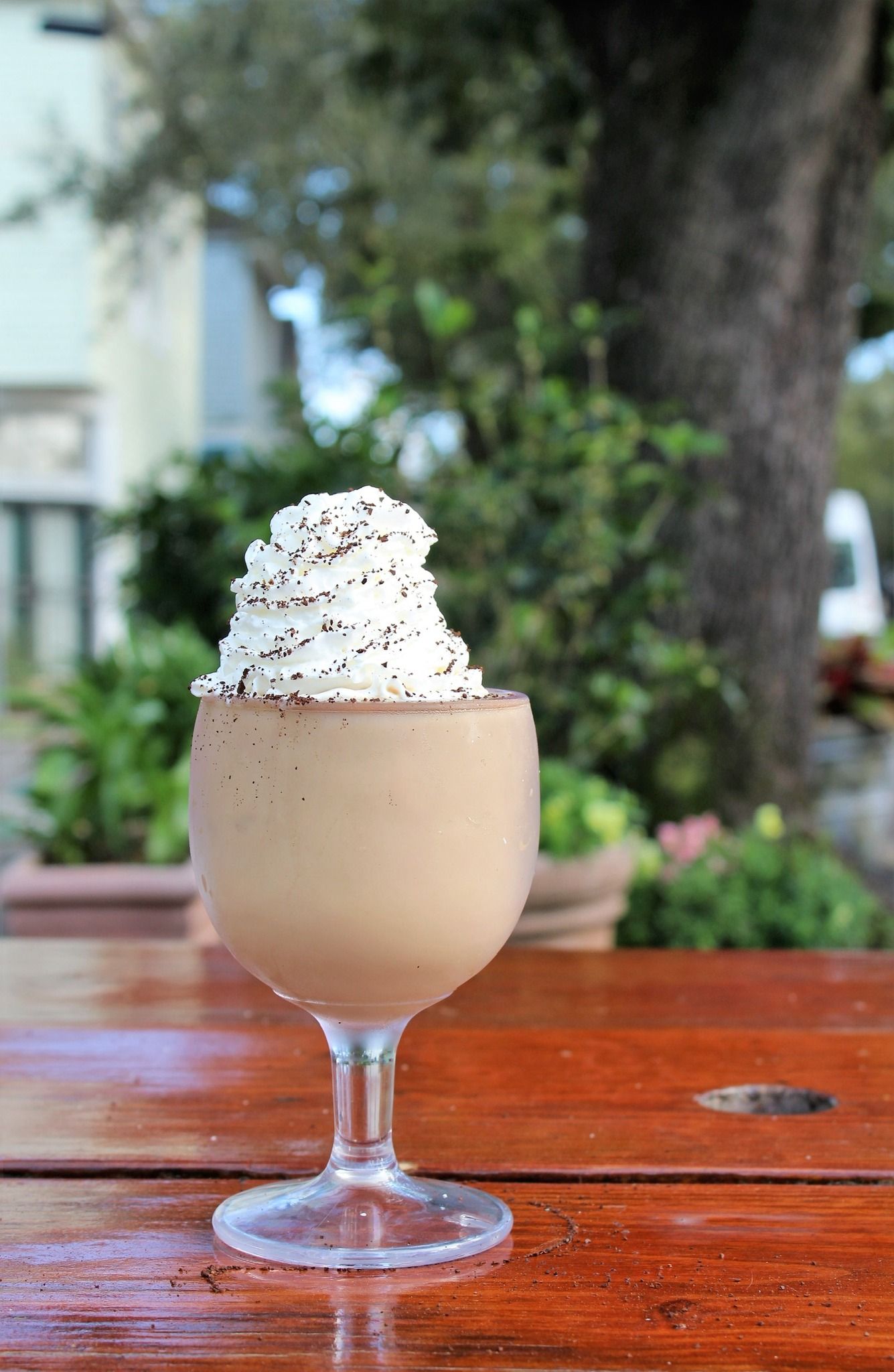 Finn McCool's is a premier Irish sports pub located in the heart of Mid-City. The pub broadcasts several champion soccer leagues including the English Premier League, the Scottish Premier League, and the Champion's League.
Finn McCool's also follows rugby, the NFL, NBA, MLS, MLB, and more. Locals visit for the competitive, yet friendly atmosphere, as well as the superior Irish coffee. Check out Finn McCool's to try their tasty bar menu and claim your next stomping grounds.
3. Erin Rose Bar
811 Conti St.
erinrosebar.com | (504) 522-3573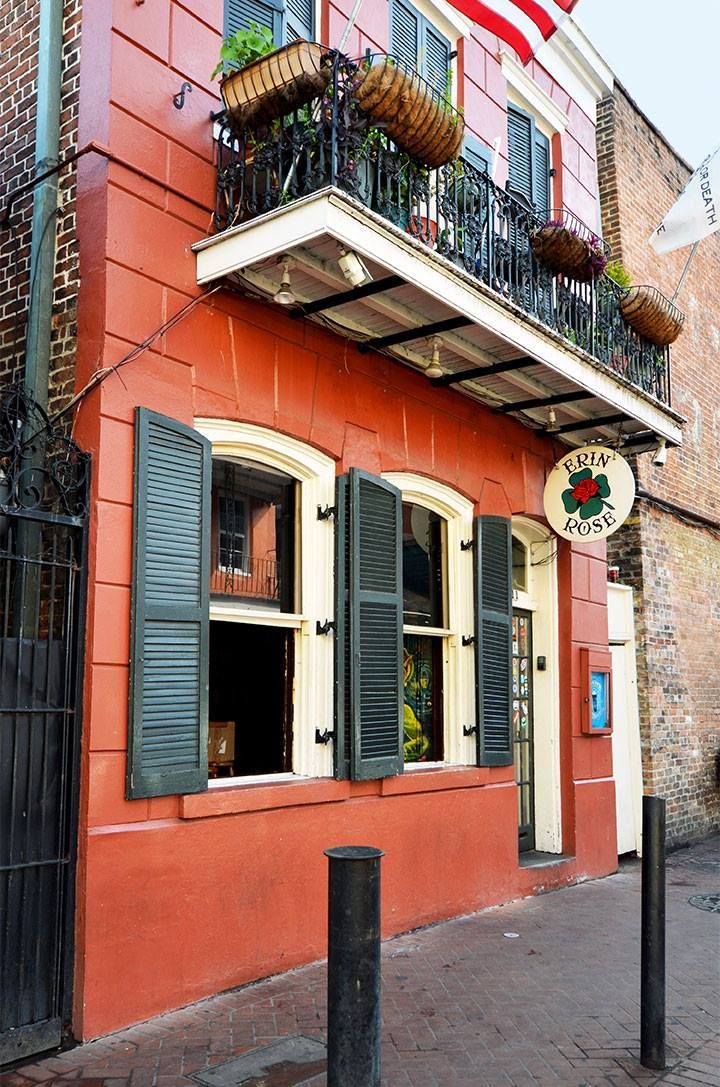 Erin Rose advertises itself as a place for "local prices, local chaos, and local love." Located right off of Bourbon Street, this bar attracts artists, musicians, travelers, and New Orleanians who appreciate a wide "cast of characters."
Erin Rose offers service industry deals, football season specials, and their famous Killer Po' Boys. Stop in for any of their annual special events, including a costume contest after Jim Monaghan's Halloween Parade and a St. Patrick's Day celebration with green beer.
4. Mick's Irish Pub
4801 Bienville St.
facebook.com/micksirishpubneworleans | (504) 482-9113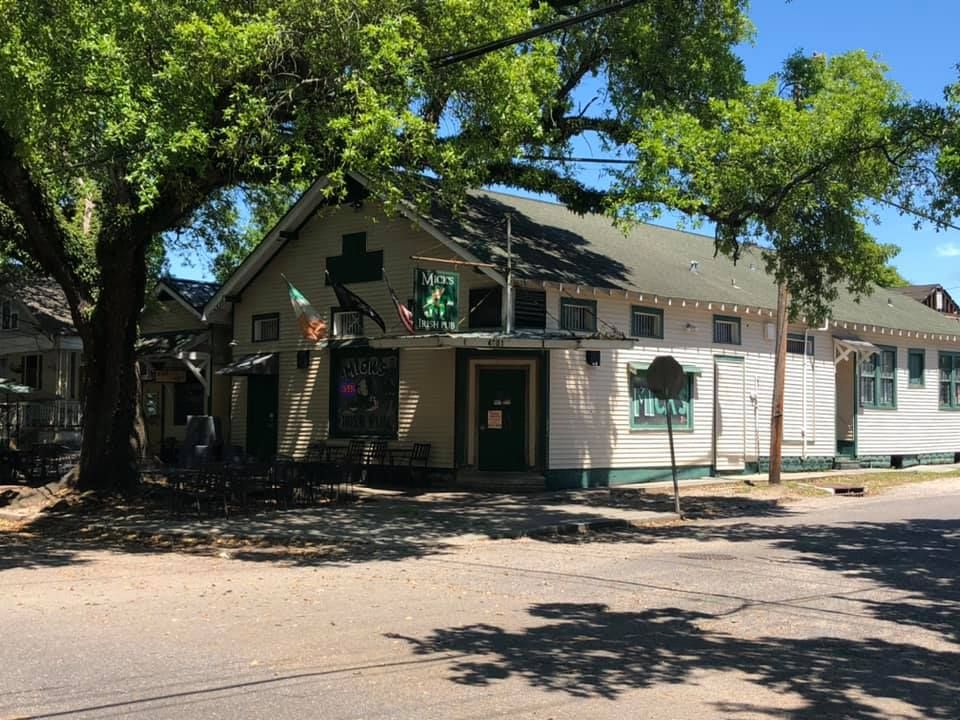 Head down to Mick's with your friends and your pooch. Mick's is known for its great service, welcoming environment, tasty drinks, and dog-friendly atmosphere. Play your friends in a game of pool or try an Irish-inspired drink.
The pub also has a functioning arcade and offers a variety of eats for the season. Come to Mick's in the spring for the full Louisiana-Irish experience. You can try a bucket of Louisiana's historic and tasty crawfish with your beer or whiskey.


5. Molly's at the Market
1107 Decatur St.

mollysatthemarket.net | (504) 525-5169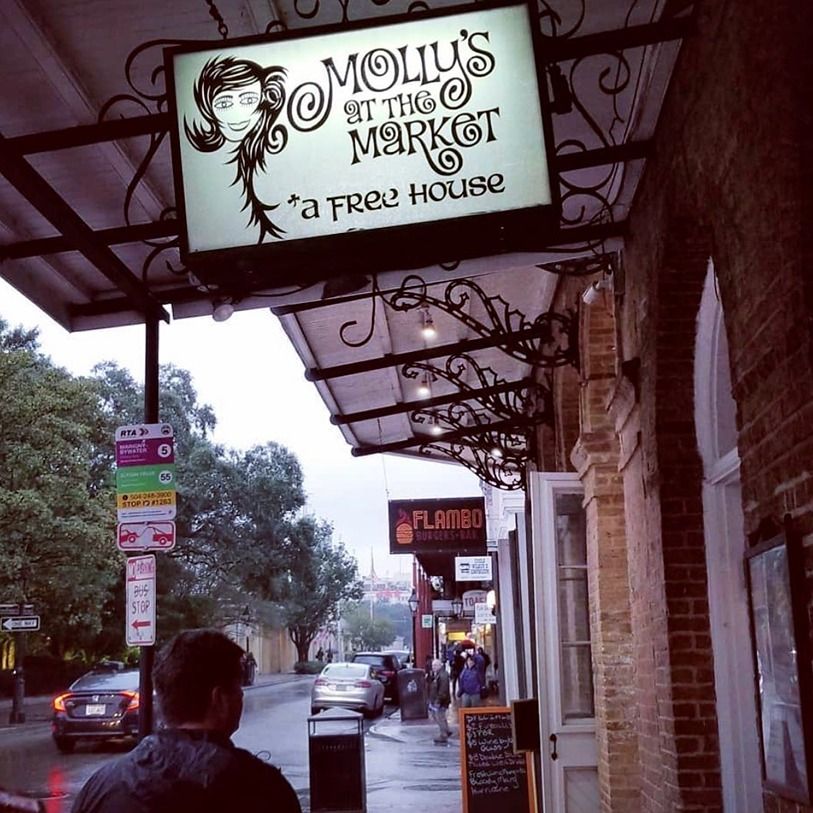 Founded in 1869, Molly's at the Market has been a free house for over 150 years. This French Quarter pub boasts a friendly staff of bartenders who are eager to get to know their customers. Fans rave about Molly's supreme Irish Coffee and can't get enough of the traditional drinks.
Molly's is located right at the edge of both local and touristy neighborhoods, so guests can feel the best of both worlds. Check out Molly's for a casual lunchtime drink, evening affair, or even a 5 a.m. nightcap.


6. Parasol's Bar and Restaurant
2533 Constance St.
facebook.com/ParasolsNOLA | (504) 354-9079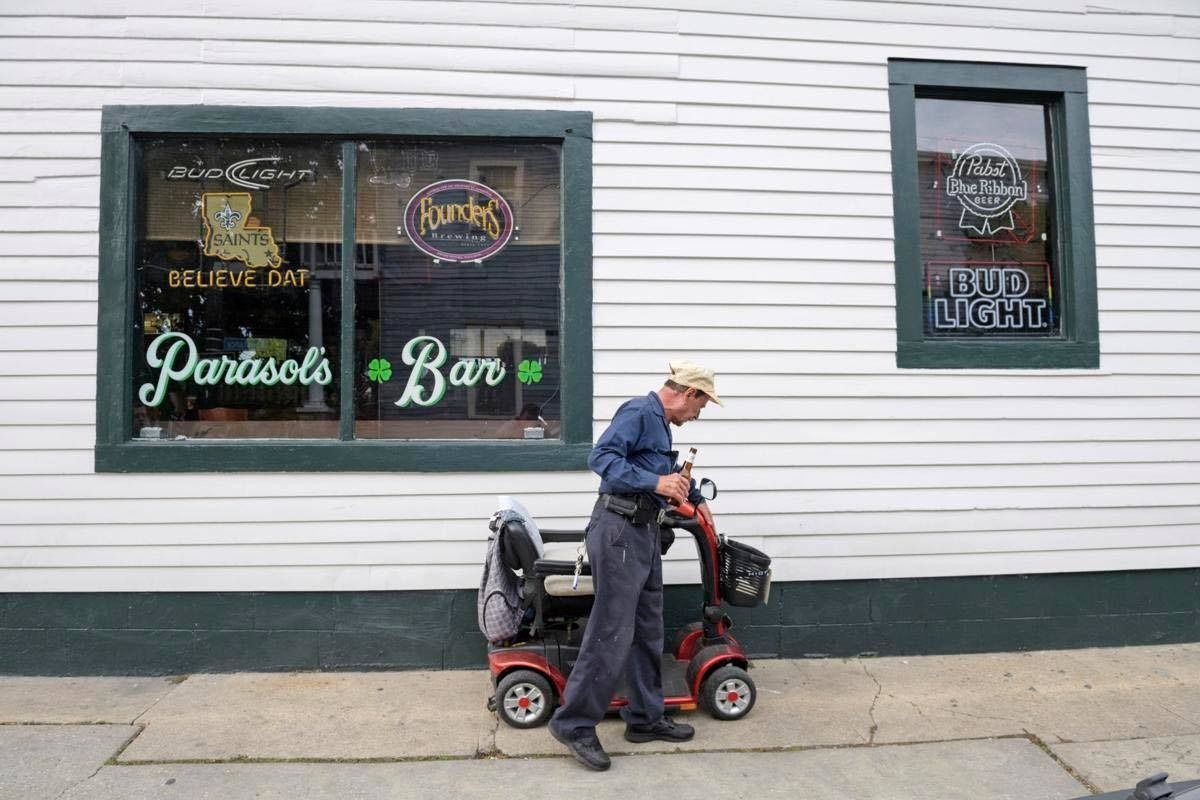 Parasol's first opened in 1952 and is known as "ground zero" for St. Patrick's Day in New Orleans. Try the roast beef po' boy for the full Parasol's experience. The bar is also dog-friendly, so you can drink next to your furry friends.
Parasol's hosts massive block parties with delicious food and traditional Irish drinks. Let this bar transport you to simpler times in a local New Orleans corner establishment.
7. Fahy's Irish Pub
540 Burgundy St.
facebook.com/FahysIrishPub | (504) 586-9806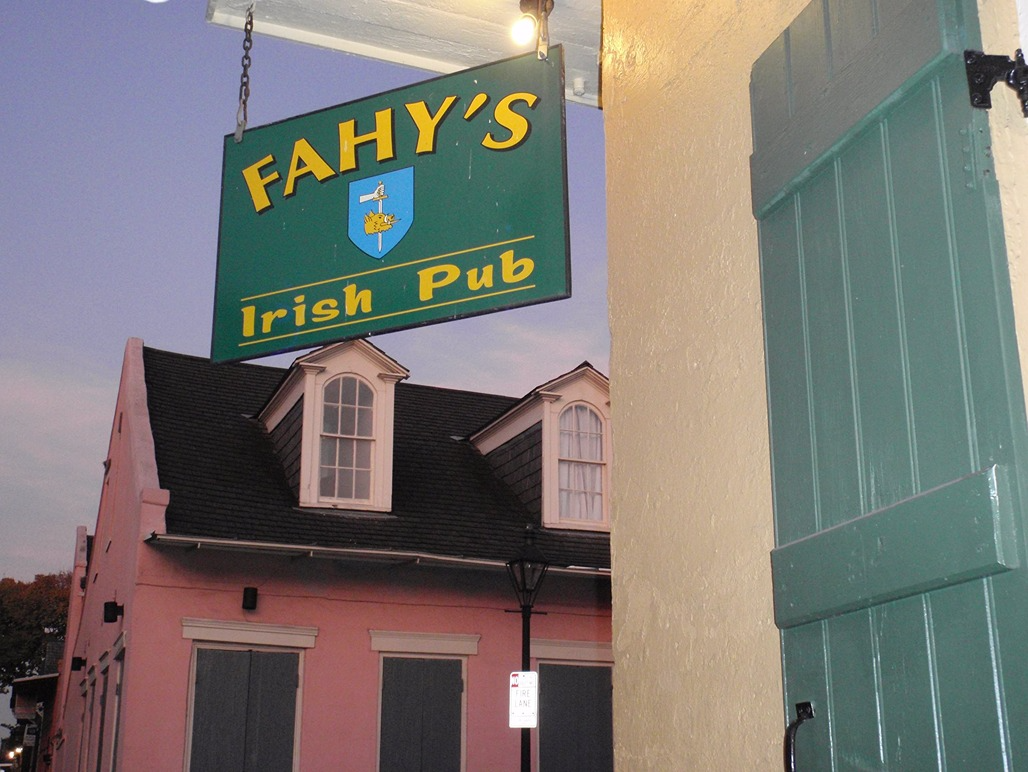 Fahy's is a lovely local joint located in the French Quarter. The pub is small but intimate with live sports broadcasted on TV, competitive bar games, and great drinks.
Fahy's hosts a Wednesday night pool league where locals and tourists alike can battle it out to see who will be crowned the best in the city. The pub is open from 1 p.m. to 5 p.m. daily. Check out their hilarious Facebook feed for updates on events, as well as some throwback pics.


8. St. Pat's Irish Coffeehouse
933 Conti St.
stpatsirishcoffeehouse.com | (504) 481-8593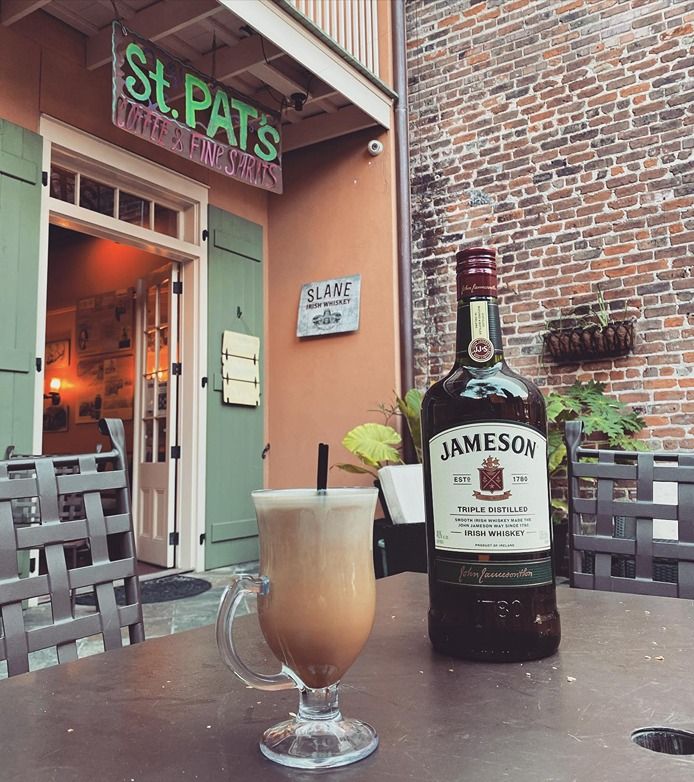 Locally owned and operated, St. Pat's Irish Coffeehouse takes community to whole new level. The bar's favorite saying is "there are no strangers, just friends we have yet to meet." Both the staff and locals truly take this motto to heart.
St. Pat's is best known for their traditional Irish drinks like Irish cocktails, whiskeys, beer and espresso drinks. Head down to the French Quarter for a customary New Orleans experience that will make you never want to leave.





9. The Holy Ground Irish Pub
3340 Canal St.

theholygroundnola.com| (504) 356-0245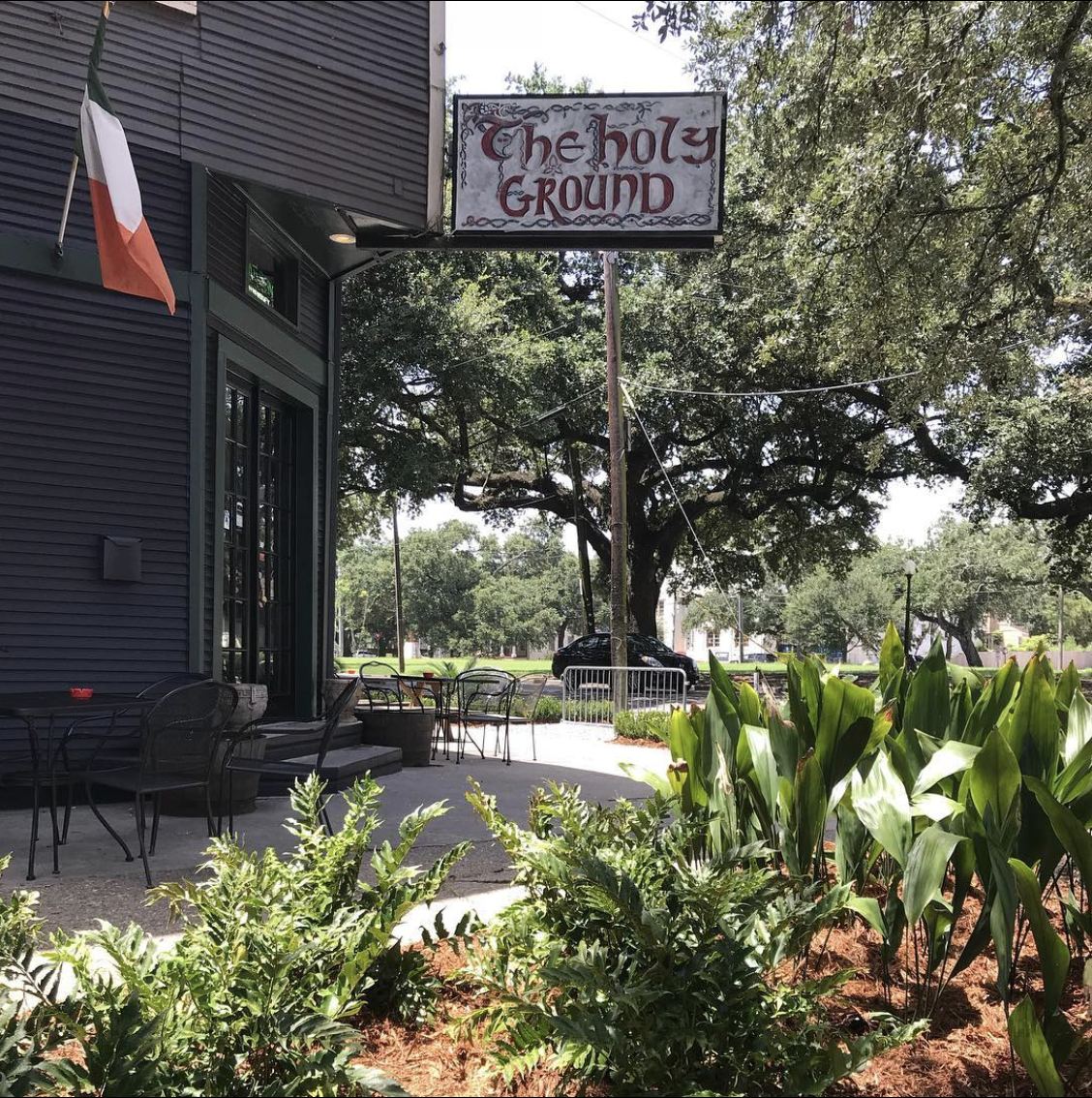 Visit this friendly neighborhood pub in Mid-City. The Holy Ground serves fine liquors, craft beers, and delicious bar bites. Catch your favorite games and cheer on your favorite teams. The pub has happy hour Monday through Friday from 2 p.m. until close.
Try an imperial pint of Guinness or one of over 30 high-end whiskeys. Check out their website for information on special events and promotions throughout the season.





10. The Boondock Saint Bar
731 St. Peter St.
facebook.com/TheBoondockSaintBar | (504) 525-4950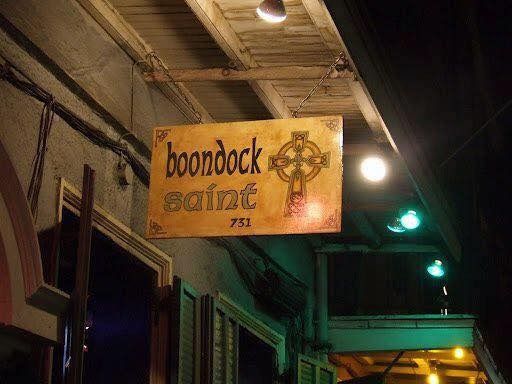 The Boondock Saint Bar is located in the French Quarter, a short walk from Bourbon Street. This friendly local and law enforcement bar welcomes both New Orleanians and travelers alike.
The atmosphere is cozy and bartenders are known for being the friendliest around. Be sure to check out their juke box and classic t-shirts. Boondock also hosts several live bands and is known for attracting an intimate crowd. Head downtown to Boondock today.
Sip and Be Merry at These Nola Irish Pubs
The Irish have had a rough history both on their native island and here in America, so why not celebrate their resilience at one of the many Irish pubs New Orleans has to offer? New Orleans is truly one of the most multicultural cities in the country, and the Irish community helps NOLA stand out among the rest. Get yourself some Irish coffee or one of NOLA's historic local beers and enjoy!