New Orleans is a city that has a history unlike any place else in the United States of America. It's filled with beautiful architecture, a strong sense of history, and some of the best food in the country. From its historic neighborhoods to its unique food and music, the Crescent City is one-of-a-kind. And there's no better representation of NOLA's uniqueness than the picturesque French Quarter.
Best French Quarter Restaurants in NOLA
Also known as the Vieux Carré, the French Quarter is the historic heart of New Orleans. While there, you'll find beautiful buildings that have survived from the days of both French Louisiana and Spanish Louisiana in the 1700s. Anyone who visits the French Quarter will also find some of the best and oldest restaurants in the entire city. Here is a list of the best French Quarter restaurants you should try while in the Big Easy.
1. Broussard's Restaurant & Courtyard
819 Conti St., broussards.com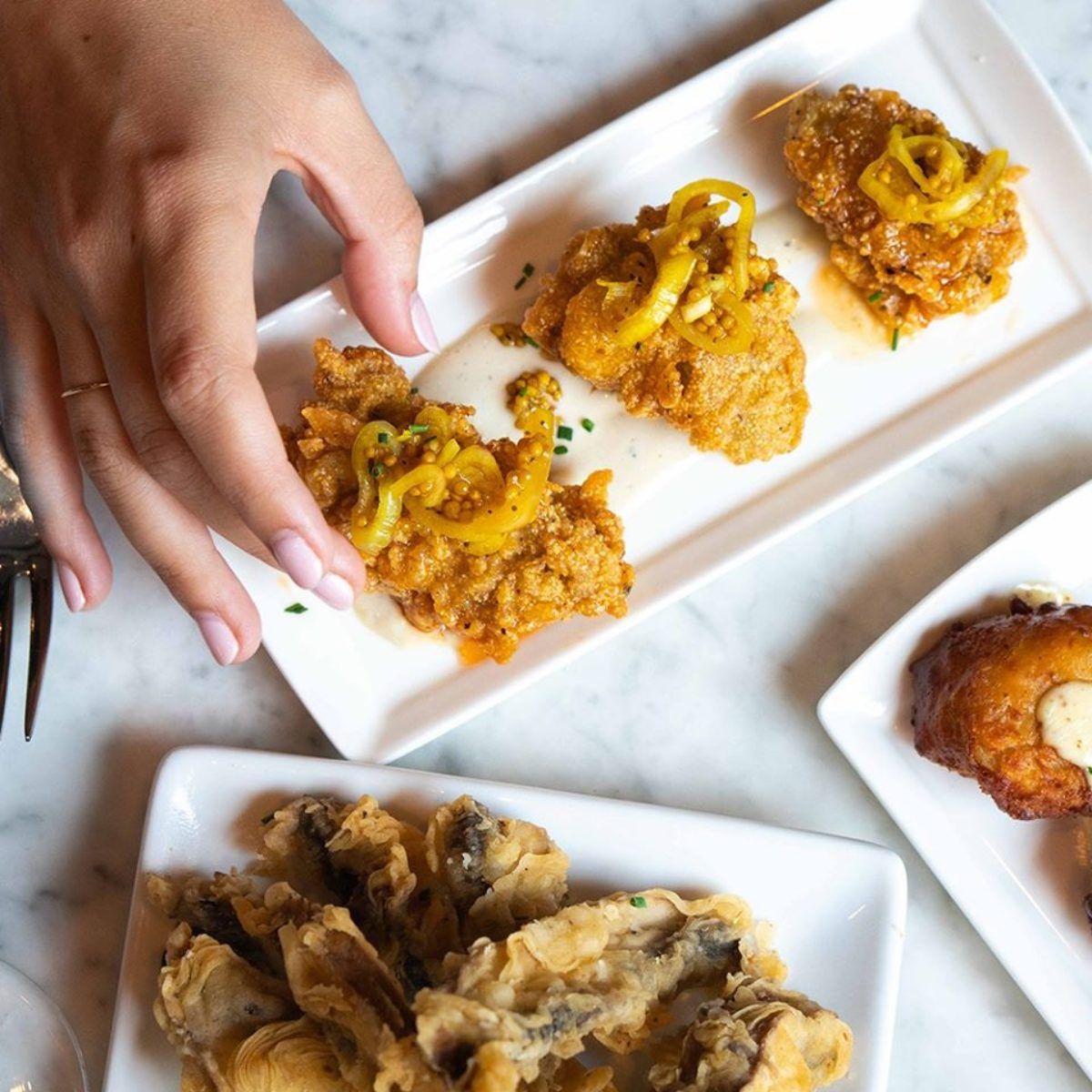 Established in 1920,
Broussard's
has some of the best French-Creole food that you will find in New Orleans. Housed in a historic French Quarter building that has a truly beautiful outdoor courtyard, this over 100-year-old restaurant is perfect for a date night with your significant other.
Stop by Broussard's Empire Bar and sample their Cocktails Through The Decades menu, which has a specific cocktail for every single decade the restaurant has been in business. You can't go wrong with ordering one of Broussard's classic dishes like bronzed redfish and filet mignon au poivre. The restaurant also offers happy hour Wednesday through Saturday from 3 to 6 p.m., as well as weekend brunch Fridays and Saturdays from 10 a.m. to 4 p.m.
2. GW Fins
808 Bienville St., gwfins.com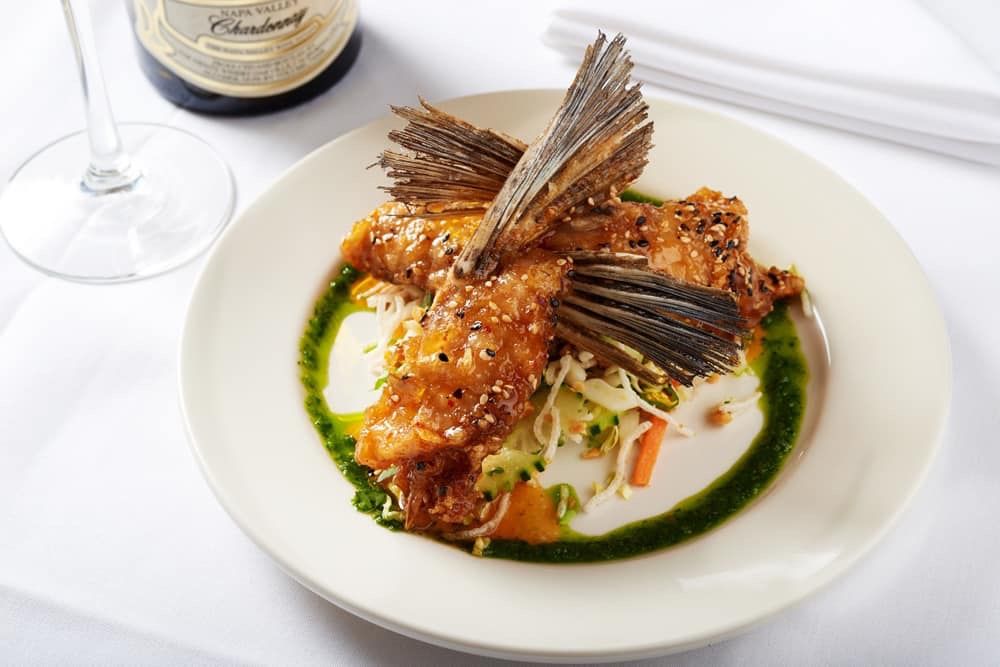 GW Fins likes to describe their cuisine as elegant yet simple. The restaurant has been paying special attention to their guests and providing remarkably delicious seafood at this elegant establishment since 2001. The variety of fish allows for a delicious blend of flavors as the chefs work to highlight the natural taste of each fish. Their Executive Chef Michael Nelson pays special attention to detail and works with fisherman to bring in the best catch daily.
The wine list at GW fins is also recognized as exceptional as it has been awarded annually for decades by the Wine Spectators Awards. From their lobster dumplings to snapper ceviche, from their New Bedford Sea Scallops and GW Fins original Halibut—every dish is sure to impress you.
3. Bayona
430 Dauphine St., bayona.com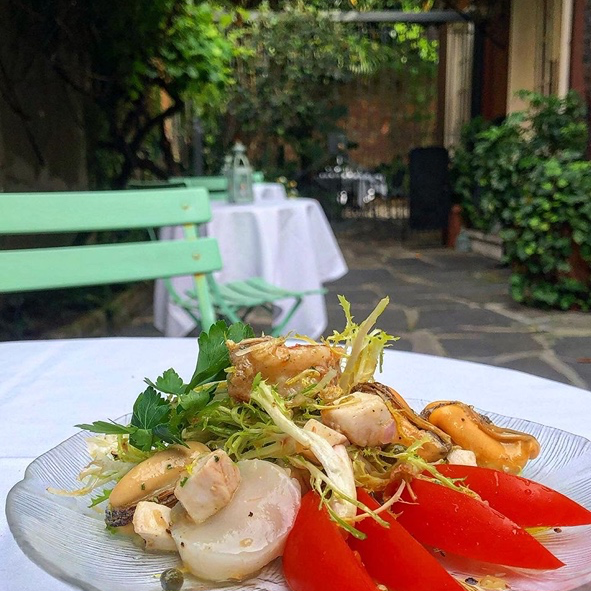 Bayona creates an unforgettable dining experience as the charming decor in all three dining areas brings you back in time. The courtyard is lush and warm, while the wine cellar provides an intimate experience for private dining. Chef Susan Spicers is internationally recognized for her delectable food, as Bayona has received a James beard Award and is featured in the Culinary Hall of Fame.
Chef Susan works with international cuisine to bring out the best of locally sourced ingredients. The menu is creative and features dishes such as Fennel Pepper-Crusted Lamb Loin, Veal Sweetbreads, and Alsatian Salmon.
4. Antoine's Restaurant
713 St. Louis St., antoines.com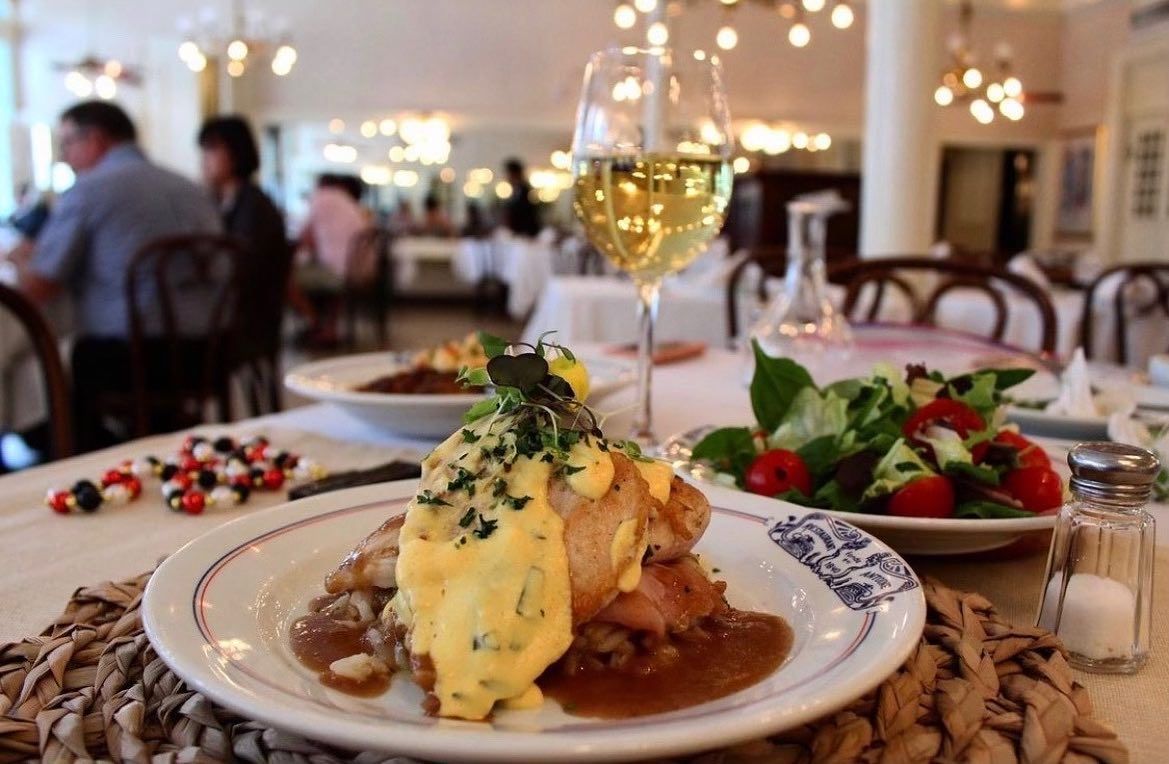 Officially New Orleans' oldest surviving restaurant, Antoine's has been providing its high quality cuisine to local residents since 1840. In fact, the restaurant is still owned by the original founder's family, which is now into its fifth generation of ownership.
Along with other French-Creole dishes, Antoine's is known best for its immensely popular Oysters Rockefeller, Eggs Sardou, and Pommes de Terre Souffles (puffed potatoes). Visit the Hermes Bar and order some of the Crescent City's most famous cocktails like the Sazerac, Pimm's Cup, and Vieux Carré. For a true and delicious taste of old New Orleans, Antoine's is a mandatory visit.
5. Galatoire's Restaurant
209 Bourbon St., galatoires.com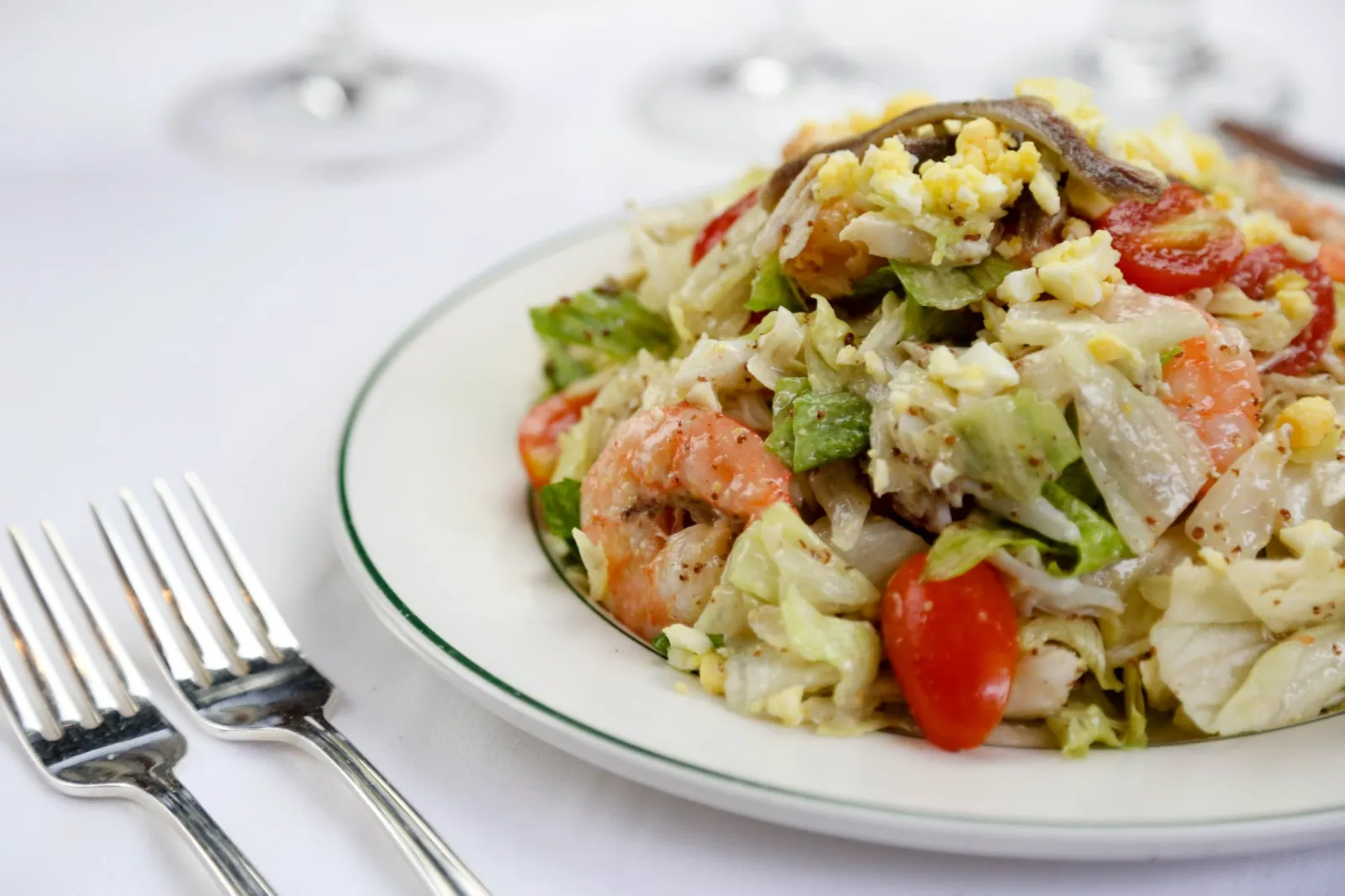 Another one of New Orleans' great classic restaurants, Galatoire's has been in the city since 1905. Founded by French chef Jean Galatoire, the restaurant is still by his descendants and is currently fifth generation-owned and operated.
Galatoire's menu is extensive and has some of the best French and Creole dishes in the city like duck crepe, bouillabase, escargot, and so much more. If you're really hungry, definitely make sure to order one of the restaurant's steak plates. Start off with a drink from Galatoire's wine and cocktail menu and end your experience with a satisfying dessert like bread pudding or the black bottom pecan pie.
6. Crescent City Brewhouse
527 Decatur St., crescentcitybrewhouse.com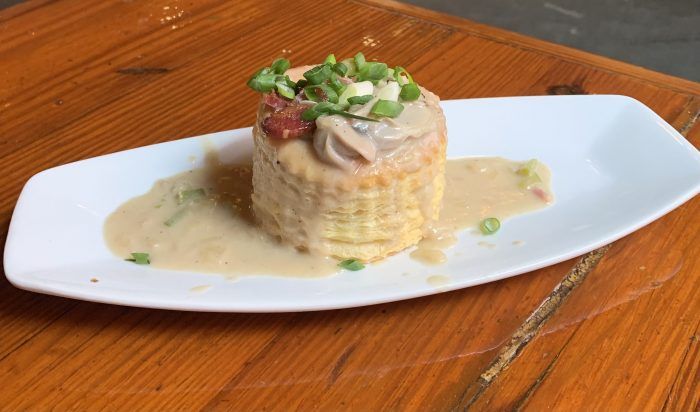 One of the best microbreweries in the city, Crescent City Brewhouse serves innovative New Orleans cuisine with premium, locally-made beer. Order a beer flight so that you'll have the chance to try many of the restaurant's quality brews like the Imperial Pilsner, Red Stallion, Black Forest, and more.
Along with beer, Crescent City Brewhouse also provides wine, cocktails, and special "brewtails" that feature their different brews. Seafood lovers will absolutely enjoy the restaurant's oyster bar, which features fresh raw Louisiana oysters. Other Louisiana classics like shrimp and grits, fried alligator, and boudin balls are also available.
7. Desire Oyster Bar
300 Bourbon St., sonesta.com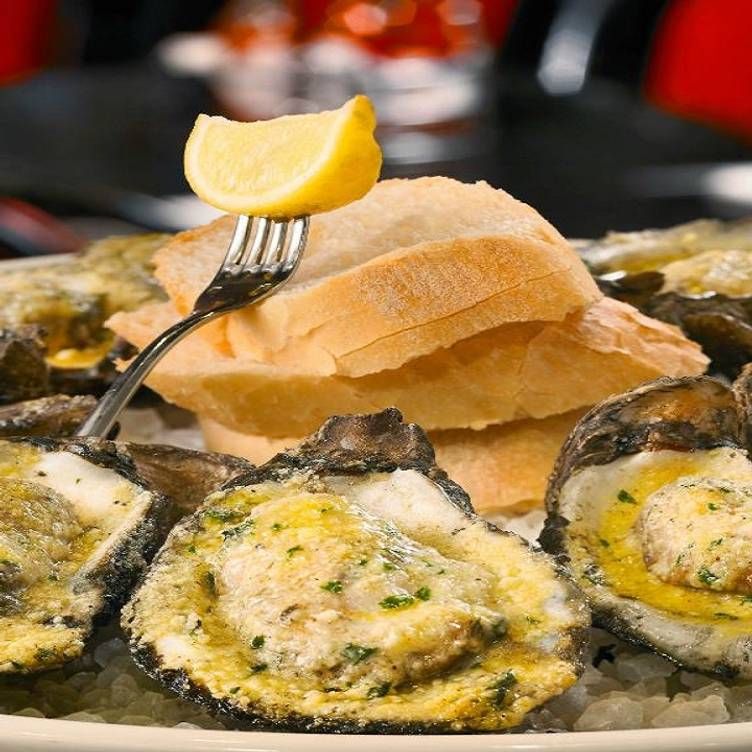 Located inside in the Royal Sonesta Hotel, Desire Oyster Bar is known best, obviously, for its high-quality oysters. There are a ton of different ways to enjoy the restaurant's oysters, such as raw, chargrilled, fried, in a po-boy, and more.
Desire Oyster Bar has so much more to offer than just oysters. Other delicious seafood dishes include Louisiana crab cakes, shrimp remoulade, blackened catfish, and seafood gumbo. The restaurant also serves classic NOLA dishes such as jambalaya, red beans and rice, etouffee, and many different kinds of po-boys.

8. Evangeline
329 Decatur St., evangelineneworleans.com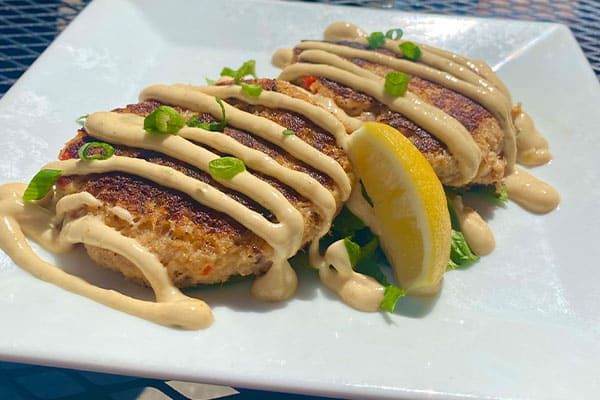 Located right by Bienville Place, Evangeline has some of the best Cajun food that you'll find outside of Acadiana. The restaurant also has a large outdoor courtyard that's perfect for sipping craft cocktails with your friends and family.
At Evangeline, you'll find great tasting and very filling Cajun and Creole plates like crawfish and grits, alligator creole, and more. Make sure to order the Acadiana Sausage Sample appetizer in order to try the restaurant's andouille and boudin sausages. Evangeline also offers brunch every Saturday and Sunday from 10 a.m. to 3 p.m.
9. Jimmy J's Cafe
115 Chartres St., jimmyjscafe.com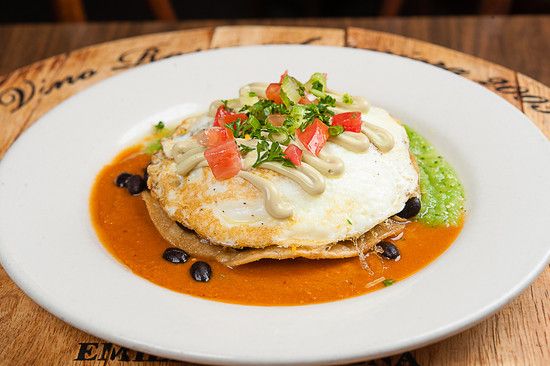 For one of the most colorful establishments in the French Quarter, Jimmy J's cafe is definitely worth a visit. Opened in 2011, the restaurant is known best for its all day breakfast menu that incorporates elements of New Orleans and Southern cuisine.
If you come in for breakfast, or even lunch, make sure to order Jimmy J's beignet sticks, cochon eggs benedict, bananas foster French toast, or some of the other creative breakfast plates that are on offer. Grab a hot cup of coffee or tea and enjoy one of the funkiest breakfasts you'll ever experience while in New Orleans.
10. Orleans Grapevine Wine Bar & Bistro
720 Orleans Ave., orleansgrapevine.com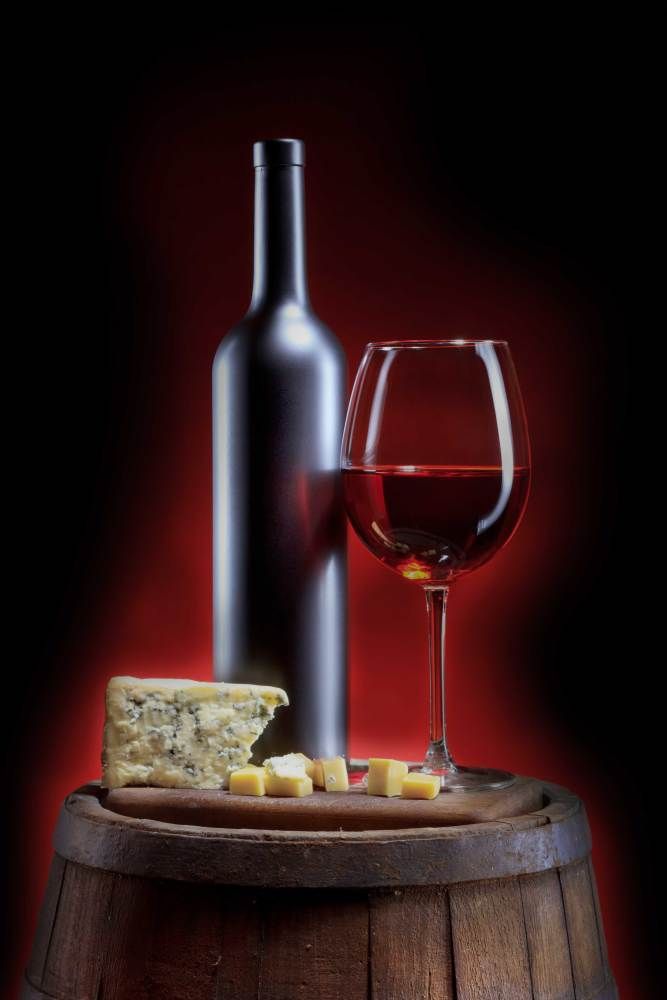 Like a lot of establishments in the French Quarter, Orleans Grapevine is housed in a beautiful, historic building that dates back to the early 1800s. Mindful of the building's past and loving renovated to have a relaxed atmosphere, the restaurant helps transport visitors to old New Orleans.
As the name implies, Orleans Grapevine has an extensive wine list and each glass pairs exceptionally well with all of the fine dishes the restaurant serves. The black angus house filet, double cut pork chop, and roasted duck breast are all fantastic. Seafood lovers absolutely need to order the scallops or the blackened crawfish caprese.
11. New Orleans Vampire Cafe
801 Royal St., nolavampirecafe.com
Open to vampires and mortals alike, New Orleans Vampire Cafe serves fantastic NOLA cuisine just a short walk from Jackson Square. Lavish dishes like filet mignon, steak tartar, and well put together charcuterie boards await any who dare to enter the restaurant.
New Orleans Vampire Cafe has taken all kinds of precautions to make sure that all local nosferatus are welcomed and comfortable. The restaurant uses gold utensils instead of silver, and there are "blood bag" cocktails that will keep the walking dead throughly refreshed. Make sure to safe room for the blood orange cream brûlée.
12. Felix's Restaurant & Oyster Bar
739 Iberville St., felixs.com
Serving some of the freshest seafood in the French Quarter for over 70 years, Felix's Restaurant & Oyster Bar is a go-to spot for any local or visitor to the Big Easy. The restaurant is so popular, it has opened up many other locations in both Louisiana and Florida.
Belly up to Felix's oyster bar and try the restaurant's world famous oysters on the half shell or order one of the many specialty oyster dishes on offer. You can also enjoy traditional New Orleans dishes like BBQ shrimp, crawfish etouffee, turtle soup, seafood gumbo, and more. Felix's fried seafood platters are to die for.
13. Apolline
4729 Magazine St., apollinerestaurant.com
Apolline is an Uptown establishment that's known for whipping up some of the yummiest dishes in the city. Chef Michael Shelton incorporates an array of herbs, peppers, and more to cultivate a culinary experience like none other. A selection of wines, handcrafted cocktails, and an eclectic atmosphere are guaranteed to provide patrons with an upscale dining experience.
As most Uptown restaurants do, Apolline takes reservations. Whether it be a small group or a private event, Apolline has got its guests covered. Bottomless Mimosa and Bloody Mary brunch can also be expected from Wednesday through Friday at 11 a.m. to 2 p.m., and Saturday and Sunday at 10 a.m. to 2 p.m. (walk-ins only).
Great Places to Eat in NOLA's Vieux Carré
The French Quarter is the best place to be in the city to experience old New Orleans. Whether you're living it up on Bourbon Street or visiting the historic French Market for some goods, there's plenty to do, see, and eat while in the Quarter. So make sure to be some of the restaurants in the list the next time you're in the Vieux Carré. You'll be tasting some of the best food New Orleans has to offer.