Don't you just love that moment when you're having dinner at a restaurant and the server asks if you're ready for dessert? Maybe you're too full, and maybe you're too concerned about calories, but you throw your worries to the wind and get one anyway. That moment is so much fun. Who says you can't have a little sweet treat at the end of such a decadent meal?
The restaurants listed here all serve up lovely desserts like so many restaurants in New Orleans do. However, there's something exceptional about these places. And it's not like king cake where you have to wait for a certain time of year to enjoy it. Whether it's a romantic atmosphere or very different ingredients, these desserts are truly the best in the city.
Where To Get Great Desserts in New Orleans
1.

Willa Jean
611 O'Keefe Ave. (504) 509-7334, willajean.com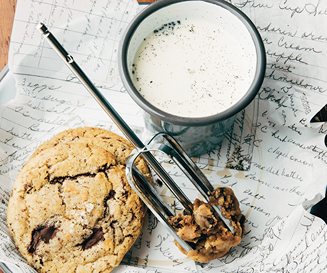 Willa Jean is known for many dishes, but their warm chocolate chip cookie is the most famous menu item. It was lovingly and painstakingly crafted by Chef Kelly Fields who has since departed the restaurant. The chocolate chip cookie stayed on the menu, and it comes with a glass of milk and a little bit of cookie dough.
Also on the Sweet Stuff section of the menu is a Banana Puddin' Cup with whipped cream and Nilla Wafers. For something more tropical, try the Southern Coconut Cake with vanilla pudding and toasted coconut flakes.
2.

Commander's Palace
1403 Washington Ave. (504) 899-8221, commanderspalace.com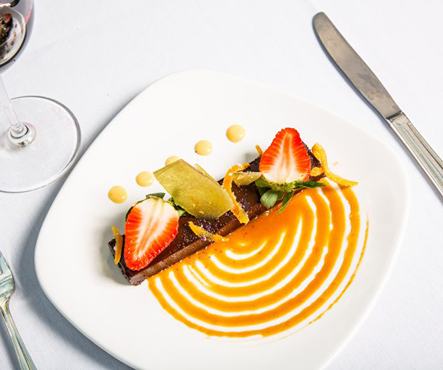 Under the direction of new head chef Chef Meg Bickford, the legendary Commander's Palace is still bringing in throngs of diners from near and far. Many visitors feel that no meal is complete here without a dessert. The Creole Bread Pudding Souffle is perfect for your big celebration as it is finished at your table in a spectacular fashion.
If you don't need the big show, there are many delicious desserts to choose from. Maybe the Commander's Crème Brulee with a carnalized sugar crust or a Coffee Cake Apple Cobbler with brown sugar and cinnamon-soaked apples baked in coffee cake. The Southern-Style Pecan a la Mode is a sugarcane-infused custard pie with roasted local pecans.
3.

Emeril's
800 Tchoupitoulas St. (504) 528-9393, emerilsrestaurants.com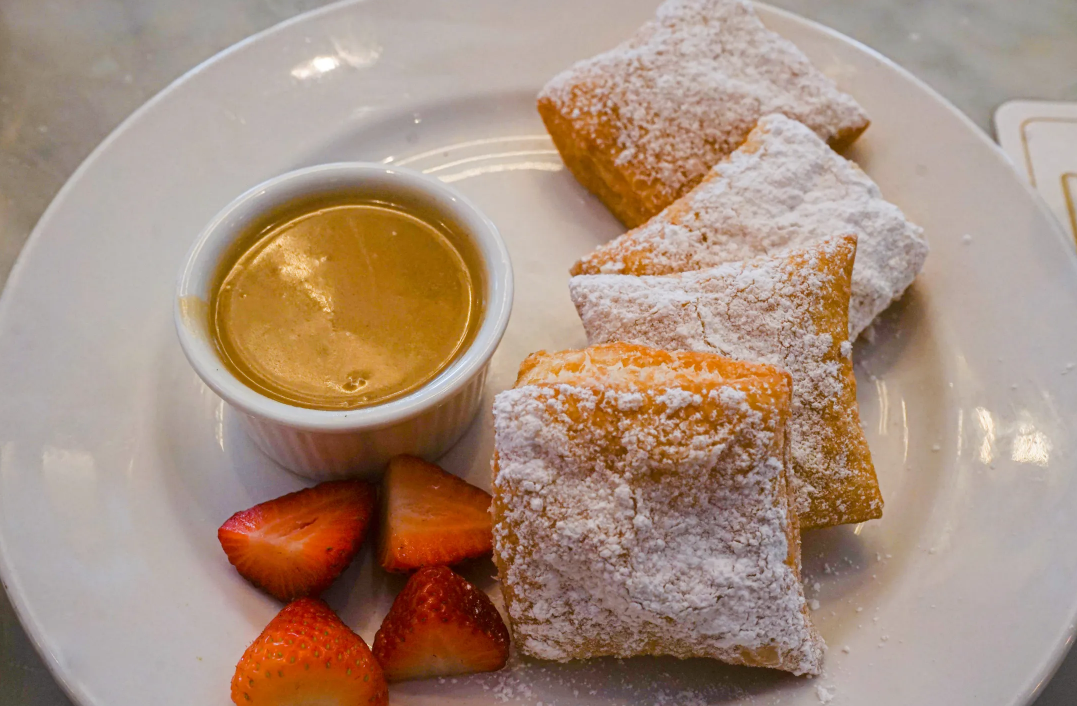 In late 2022, Emeril's transformed from a traditional restaurant to a tasting menu-only restaurant. Instead of getting a menu and ordering a la carte items, you choose from one of three multi-course tasting menus: Classics, Seasonal, and Three-Courses. Each tasting menu includes a dessert that is absolutely amazing.
While the items in the menus are subject change, you can bet that the Classics will have something well known like the Banana Cream Pie and the Seasonal will have something more innovative like the Winter Magnolia: ice wine custard and passionfruit pineapple jelly with frozen coconut crème sauce.
4.

Herbsaint Bar & Restaurant
701 St Charles Ave. (504) 524-4114, herbsaint.com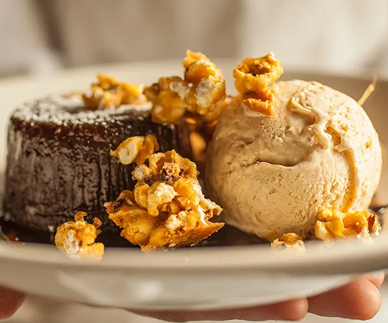 From cake to tarts to ice cream to pies; Herbsaint has a dessert for every palette. While Herbsaint's dinner menu only has a few soups and salads, small plates, and main courses to choose from, the dessert menu has more items than most restaurants. You can even find an artisanal cheese plate on it if you prefer something very savory. And each item has a wine pairing suggestion to enhance the flavors of the confection.
The Banana Brown Butter Tart is drizzled with Fleur de Sel Caramel. The Black Forest Cake includes dark chocolate mousse and Amarena Cherries. Maybe you'll order the Fried Apple Hand Pies with caramel ice cream and brown butter streusel.
5.

Bakery Bar
1179 Annunciation St. (504) 210-8519, bakery.bar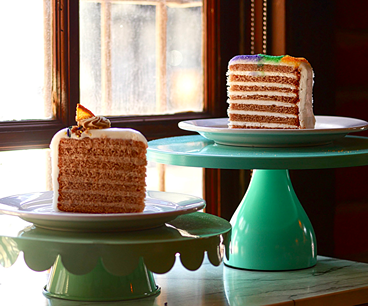 Of course the desserts at Bakery Bar are some of the best in the city! The restaurant was started as a place to sell Debbie Does Doberge cakes. While you can get a great burger or some popular Dumpster Fries, the dessert menu is nothing to skip. You've never seen anything like these sweet dishes.
Try the Guajillo Chili and Lime Crème Brulee which comes topped with candied guajillo chili and lime peel. The Chocolate Crème Flan is a little more traditional except for the dollop of passionfruit mousse on top. The Mango Hibiscus Sorbet is great for a hot day. The sorbet is infused with lime and tequila.
6. Jewel of the South
1026. St. Louis St., https://www.jewelnola.com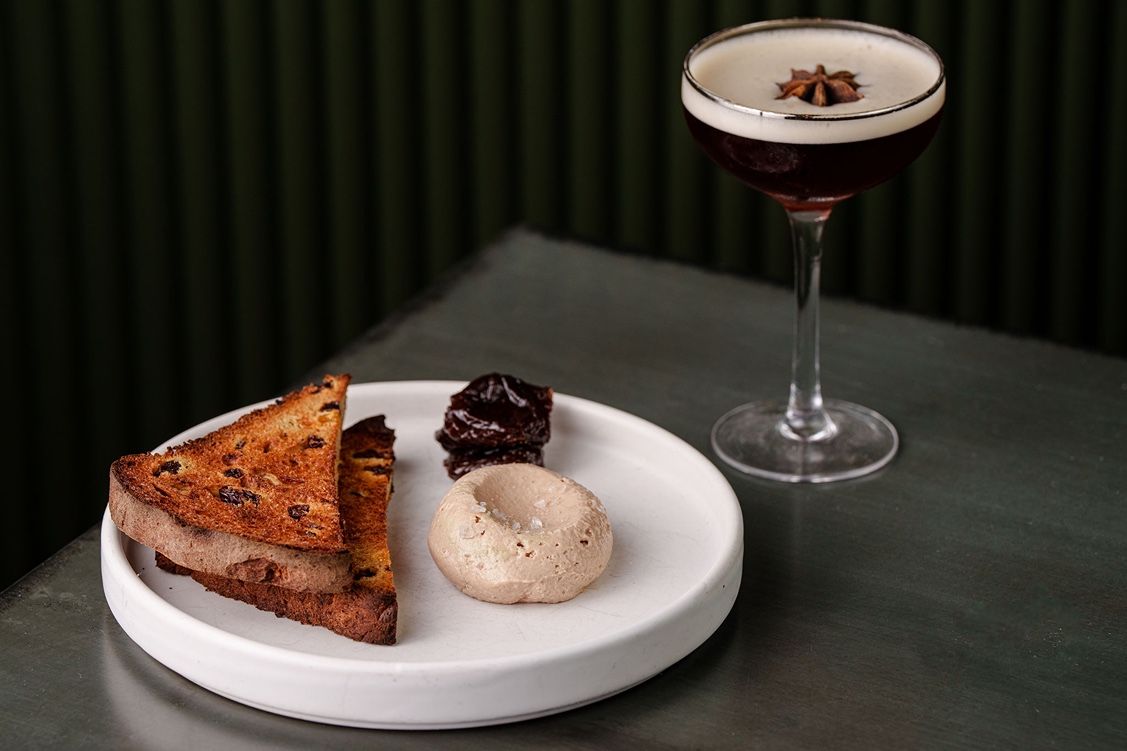 Even if you come to the Jewel of the South for their cured brisket or their beautifully made cocktails—you'll be coming back for the dessert. The Jewel also features specials menus quite often so you can always mix up your meals, drinks, and desserts.
The Eccles cake with Colston basset stilton and the Lemon Posset with Meringue and Shortbread are hard to pass up. The dessert cocktails and wines are a treat too.
7. The Chloe
4125 St. Charles Ave, https://www.thechloenola.com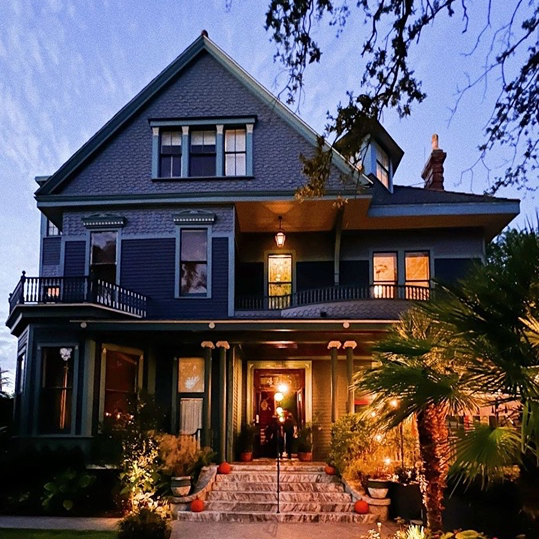 Since its opening, The Chloe has been quite popular for its lush atmosphere and pool area. However, the restaurant at the Chloe is quite amazing—with the dessert being the star of the show.
Their ice cream sandwich is unforgettable—with Praline Crunch and Brown Butter Ice Cream. Try other fun desserts such banana panne cotta and blueberry hand pie.
8.

Lilette
3637 Magazine St. (504) 895-1636, liletterestaurant.com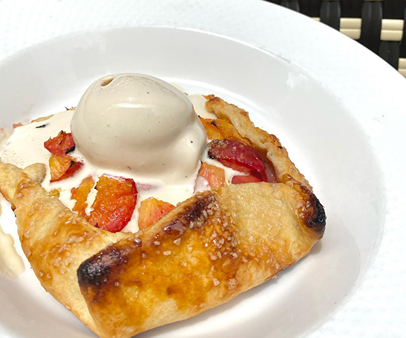 After having a filling and satisfying dinner at this beautiful Garden District restaurant, your eyes will wander towards the delicious dessert menu. There you'll find a bevy of delicacies that are difficult to ignore, even for the most health-conscious among us. For those people, I would suggest keeping it light with some sorbet.
For everyone else, the Mascarpone Cheesecake is so rich with poached peaches and almond crumble. The Italian Tea Cake is a delicate dessert with blueberry compote and whipped lemon ricotta. The Chocolate Hazelnut Mousse is for serious choco-lovers with caramel cream, Fleur de Sel, and candied hazelnuts.
9.

Galatoire's
209 Bourbon St. (504) 525-2021, galatoires.com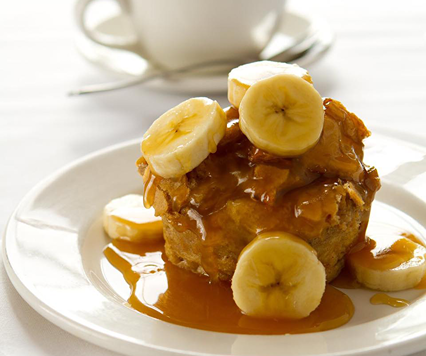 Galatoire's has been feeding hungry locals and curious visitors for an historically long time, and it seems to be getting better and better all the time. In addition to the big menu of decades-old delicacies, the dessert menu is something that has been written about, talked about, and dreamed about due to the beautiful dishes it promotes.
The Bread Pudding is some of the best in the city and comes drizzled in banana praline sauce. You've never had a Sweet Potato Cheesecake before, and you may want try it out here. Also take a look at the Black Bottom Pecan Pie with a stout whiskey caramel sauce and whipped cream.
10.

Apolline
4729 Magazine St. (504) 894-8881, apollinerestaurant.com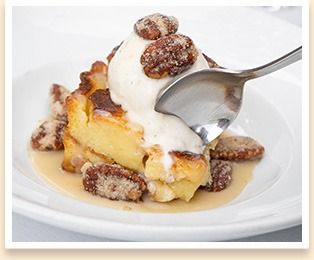 The adorable little Magazine Street cottage can feel both cozy and warm and lively when the seats are full of friendly eaters. When you're finished with your Gulf Shrimp & Grits or your Duck Two Ways, take a peek at the dessert menu. It may only have a few dishes to choose from, but you are bound to find something you'll love.
The Brioche Bread Pudding is served with a scoop of vanilla ice cream and topped with pecans and praline sauce. The Flourless Chocolate Cake has crème anglaise, macerated berries, and a dose of powered sugar.
Where To Go For Dessert in New Orleans
No one can resist these delightful, classic New Orleans desserts! If you really can't fit one more bite in your stomach, you can always take it home and have it for breakfast the next day. It will be just as tasty and will put you in a great mood for the rest of the day.
Chocolate, fruit, coffee, and crunch; these desserts have the best of every flavor. What's your favorite New Orleans dessert?